-Short Attention Span Theater-
Shiva Ayyadurai Loses His $1.2 Billion Lawsuit Against MA Secretary of State
Well, that didn't take too long!
[Universal Hub] - Hours after failed Republican Senate candidate Shiva Ayyadurai sued Secretary of State William Galvin over what he claims is massive election fraud, a federal judge schooled him - and his lawyer - in the basics of federal constitutional law, specifically the 11th Amendment, which bars federal courts from hearing lawsuits involving the way state officials do their jobs, such as overseeing elections.

In an order, US District Court Judge Mark Wolf said Ayyadurai's demand for $1.2 billion from Galvin failed to show any legal citations for why he deserves the money, but said he doubted he could, since "the Eleventh Amendment bars the award of such relief in a case brought in federal court against a state official sued in his official capacity."

Wolf also initially rejected Ayyadurai's demand for a temporary injunction that would force Galvin to not use his alleged influence over Twitter to block the candidate from tweeting between now and Nov. 3, when Ayyadurai hopes to emerge victorious in a write-in campaign after losing in the Republican primary last month.

Wolf said he's willing to consider the request, but only after Ayyadurai's lawyer takes several required steps, which he failed to do yesterday, including providing proof he has served Galvin with a copy of the demand and that he has made a "good faith effort" to confer with Galvin's attorneys to try to resolve the problem or at least narrow the court's focus - and that he provide legal citations to show a court could even do what he requests.
If my math's right, Shiva is now 0-3 or 0-4 when filing lawsuits against others. Couldn't happen to a bigger asshole nicer guy.


Thank you for adding the site name in square brackets at the top of the article, Raj. Because you did, I was able to find the URL on the first try — you'd forgotten to paste it into the Source box when you submitted it.
Posted by: Raj || 10/23/2020 00:00 || Comments || Link || E-Mail|| [6579 views] Top|| File under:
Cyber
'Fake News' Sites In North Macedonia Pose As American Conservatives Ahead Of U.S. Election
[RFERL] SKOPJE -- A town in North Macedonia that became famous for spreading "fake news" to U.S. voters ahead of the 2016 presidential election is back at it in 2020.

Internet researchers at Stanford University say "partisan clickbait" websites in Veles, North Macedonia, are once again posing as conservative U.S. news outlets in order to gather online advertising revenue.

According a report by the Stanford Internet Observatory and their research partners at the U.S.-based social-media-analytics firm Graphika, the Macedonian website operators have altered their social-media strategies to better "target conservative Americans with partisan content copied from American outlets."

These "content farms" in Veles still "follow the tradition of copying content" from better-known right-wing-conspiracy-theory websites in the United States, the researchers say.

But Macedonian websites have "refined their tactics since 2016 to conceal their trails and exploit right-wing social-media platforms that are less likely to take down such content," they conclude.
Posted by: Waldemar Flomonter9347 || 10/23/2020 00:00 || Comments || Link || E-Mail|| [6498 views] Top|| File under:
Economy
Biden: $15 Minimum Wage Will 'Bail Out' Small Businesses
[Free Beacon] Democratic presidential nominee Joe Biden said a $15 federal minimum wage—which studies say will kill as many as two million jobs—was needed to "bail out" small businesses.

Biden again said that he would support a $15 minimum wage during Thursday night's debate, saying such a policy would help alleviate small businesses struggling amidst the coronavirus.

"I do because I think one of the things we're gonna have to do is we're gonna have to bail them out too," Biden said. "We should be bailing them out now, those small businesses."

A recent study from the pro-free market Employment Policies Institute (EPI) found that a $15 minimum wage would eliminate millions of jobs. The majority of jobs lost will be held by women, with the states of Texas, Pennsylvania, Florida, North Carolina, Ohio, and Georgia projected to be the hardest hit, according to the report.
Posted by: Besoeker || 10/23/2020 04:53 || Comments || Link || E-Mail|| [6635 views] Top|| File under:
Home Front: Politix
All of Joe Biden's Homes, In Photos
Via revolver news


That government salary really stretches the dollar earned.


[Town&Country] "Even as a kid in high school I'd been seduced by real estate."

For most of his 44-year-long career in public office, Joe Biden had a nickname: Middle Class Joe. He also often called himself "one of the poorest members of Congress." His scrappy roots‐born in Scranton, Pennsylvania, to a father who suffered a number of financial setbacks‐are now a big part of his 2020 presidential campaign's plan to appeal to American voters. But according to the Wall Street Journal, the reason why Biden was often at the bottom of the wealth ladder among his colleagues in the Senate had a lot to do with his life-long obsession with real estate. "Even as a kid in high school I'd been seduced by real estate," he wrote in his 2007 autobiography, Promises to Keep.

Biden began buying homes‐especially those that were outside his budget‐in his twenties, taking out multiple mortgages and receiving loans against life insurance policies. His net worth was often in the negatives‐in 2007, he was ranked the least wealthy senator.

Today, the 77-year-old Democratic presidential nominee is hardly middle class anymore. According to a 2019 Forbes estimate, Biden and his wife Jill are worth $9 million, much of that accrued from speaking fees and book deals that came pouring in after his vice presidency. About $4 million of that worth is in his real estate.

While the Bidens' collection of homes pales in comparison to his opponent Donald Trump's many gilded palaces, the family still lays claim to an impressive group of stately digs. Cases in point, below.
Posted by: Waldemar Flomonter9347 || 10/23/2020 13:25 || Comments || Link || E-Mail|| [6497 views] Top|| File under:
372 Reps and 93 Senators Praise Milldle East Deal
[Washington Free Beacon] A majority of House and Senate Democrats supported a resolution praising a key diplomatic achievement of the Trump administration.
Bipartisan!
Over the past month, 93 Senators and 372 House members‐amounting to over 90 percent of the Senate and 85 percent of the House‐cosponsored legislation supporting the signing of the Abraham Accords, a series of peace agreements between the United Arab Emirates, Bahrain, and Israel brokered by the Trump administration. Both the Senate and House resolutions affirm the desire for a peaceful solution to issues between Israel and Palestinians, and encourage other Gulf countries to consider fully normalizing relations with Jerusalem.


Article has links to the list of those approving the resolution. I checked: Pelosi and Schumer are absent. Either didn't vote, or voted "nay".




And yet both Senators Pelosi and Schumer parade themselves as big Israel supporters.
Posted by: Bobby || 10/23/2020 10:58 || Comments || Link || E-Mail|| [6504 views] Top|| File under:
Hunter Biden Email Names Kamala Harris, Others as Key Contacts for 'Joint Venture' With China Energy Co.
[PJ] The emails purported to be Hunter Biden's on that abandoned laptop have been verified by one recipient. They're real and they're spectacularly damning, according to Tony Bobulinski, a former business partner of Hunter Biden.

Another email begs for answers from Joe Biden's vice-presidential running mate, Sen. Kamala Harris. Fox News reports:

A list of "key domestic contacts" for a joint venture involving Jim and Hunter Biden and now-bankrupt CEFC China Energy Co. included former Vice President Joe Biden's current running mate Sen. Kamala Harris, among other prominent Democrats, Fox News has learned.

An email exclusively obtained by Fox News, with the subject line "Phase one domestic contacts/ projects" and dated May 15, 2017, Biden's brother, Jim Biden, shared a list of "key domestic contacts for phase one target projects."

The email is unrelated to the laptop or hard drive purportedly belonging to Hunter Biden, the former vice president's son.

Jim Biden is the Democratic nominee's brother.

It's a shame the media won't stir itself to cover this. Or, when they do, they'll spin it faster than a NutriBullet. Because it looks for all the world like the whole Biden family trades on Joe's long and mediocre career in politics, with Hunter as the tip of the lucrative spear.

And they don't care at all about who they trade with, including the communist oligarchy that rules China. Here is the actual email. Mr. Bobulinski is one of the cc'd recipients, along with Hunter Biden and two others.

The Biden camp has not responded to it in any way. Joe himself remains under his self-imposed lid until after tonight's final presidential debate, which will be moderated by a journalist with longstanding Democratic ties. Harris has yet to hold any sort of press event. The malevolent media have not clamored for one.

Sen. Harris is specifically named in the email, along with several other prominent Democrats and one Republican.
Posted by: Besoeker || 10/23/2020 05:41 || Comments || Link || E-Mail|| [6580 views] Top|| File under:
Biden Business Associate Tony Bobulinski Drops Another Bomb Right Before Debate
[RedState] Former Biden business associate Tony Bobulinski pretty much blew the story wide open Wednesday night when he confirmed that yes, Joe Biden was actually very involved in Hunter Biden's business deals and that Joe Biden wasn't telling us the truth when he claimed he never talked to Hunter about his business.

Bobulinski verified that the "big guy" in the Hunter Biden email who got 10% in the deal with a Chinese energy firm was Joe Biden. Bobulinski said he turned over documents to the Senate Homeland Security Committee yesterday. He also explained Hunter & Joe Biden's brother James Biden, aggressively leveraged their family name to secure foreign business deals.

But it gets worse for Joe Biden.

Not only did President Donald Trump invite Tony Bobulinski to the debate as his guest, as we reported, but Bobulinski made a statement before the debate that has to give Biden, who has been in hiding for days to escape the furor of the scandal, a lot to worry about.

Oh, my, this is something else.

Posted by: Besoeker || 10/23/2020 05:32 || Comments || Link || E-Mail|| [6495 views] Top|| File under:
New York, Seattle, Portland sue over Trump 'anarchist' label
Go for it, guys! Keep the discussion loudly on a subject that polls really well for President Trump.

[NYPOST] New York City, along with Seattle, Wash., and Portland, Ore., filed a lawsuit against President Trump Thursday for his administration's decision to place the three cities on a list of "anarchist jurisdictions" eligible to lose federal funds.The 51-page complaint for declaratory and injunctive relief was filed in Seattle at the US District Court for the Western District of Washington.

It calls the labeling of "anarchist jurisdictions" an "oxymoronic designation without precedent in American jurisprudence."

The "actions" of the defendants, which in addition to Trump include Attorney General Bill Barr, Office of Management and Budget Director Russell Vought and Acting Homeland Security Secretary Chad Wolf, "violate bedrock principles of American democracy: separation of powers, federalism, and due process," the suit charges.

The Post first reported in September that New York City, Portland and Seattle were labeled "anarchist jurisdictions" by the Justice Department and targeted to lose federal money for failing to control protesters during recent demonstrations against racism and for defunding police.

The cities argue that the executive branch lacks the authority to add conditions to congressionally appropriated funds without congressional authorization and they challenge the proposed action on five different grounds, including the violation of separation of powers and the 10th Amendment.

Mayor Comrade Bill de Blasio

...cryptocommie mayor of New York and for some reason a Dem candidate for president in 2020. Corrupt and incompetent, his qualifications for office seem to consist of being married to a black woman, with whom he honeymooned in Cuba. He has a preppy-looking son named Dante, whose Divine Comedy involved getting his back hair up when a police car drove past him slowly. New Yorkers voted for him, so they deserve him...
announced that the suit would be filed during a City Hall press briefing Thursday morning.

"What we've seen from President Trump threatening funding for New York City and other cities ... it's morally wrong. It's legally unacceptable," de Blasio railed.




Posted by: Fred || 10/23/2020 00:00 || Comments || Link || E-Mail|| [6495 views] Top|| File under:
Hunter Biden's ex-business partner told 'don't mention Joe' in text message
[NYPOST] Hunter Biden's ex-business partner Tony Bobulinski was warned "don't mention Joe" in a 2017 text exchange that emerged following Bobulinski's bombshell statement to The Post that former Vice President Joe Foreign Policy Whiz Kid Biden
...Candidate for president in 2020. I'm not working for you. Don't be such a horse's ass....
was involved in his family's plot to make millions in Communist China.

The messages, obtained by Fox News on Thursday, purportedly show Bobulinski being instructed by James Gilliar, another key player in the alleged scheme, not to make any mention of the former veep's involvement.

"Don't mention Joe being involved, it's only when u [sic] are face to face, I know u [sic] know that but they are paranoid," a screenshot of the message shared by Fox News' chief congressional correspondent Mike Emanuel reads.

Hunter Biden (right) and former Vice President Joe BidenAP
In a lengthy statement to The Post's Michael Goodwin, Bobulinski addressed a May 13, 2017, email published last week that revealed how Hunter Biden pursued lucrative deals with a Chinese energy company and wanted to hold 10 percent of profits for "the big guy."

Bobulinski specifically confirmed that "the big guy" was Joe Biden.

"Hunter Biden called his dad 'the Big Guy' or 'my Chairman,' and frequently referenced asking him for his sign-off or advice on various potential deals that we were discussing," he said in the devastating statement.

Hunter Biden business partner calls email 'genuine,' says Hunter sought dad's advice on deals

[FOXNEWS] Tony Bobulinski, who was listed as the recipient of an email published by the New York Post that appeared to detail a business arrangement involving a Chinese company and members of the Biden family, has confirmed that the email is "genuine" and provided more information regarding the Bidens' role in the deal.

The email includes a note that "Hunter has some office expectations he will elaborate." A proposed equity split references "20" for "H" and "10 held by H for the big guy?" with no further details.

"The reference to 'the Big Guy' in the much publicized May 13, 2017 email is in fact a reference to Joe Foreign Policy Whiz Kid Biden

...Candidate for president in 2020. Old, boring, a plagiarist, fond of hair sniffing and grabbing the protruding parts of women, and not whatcha call brilliant...
," Bobulinski said in a statement to Fox News.

Bobulinski said he is the CEO of Sinohawk Holdings, which he explained "was a partnership between the Chinese operating through CEFC/Chairman Ye and the Biden family." He said he was brought on as CEO by Hunter Biden and James Gilliar, who was listed as the sender of the email.

Bobulinski went on to say he does not believe Joe Biden's past claim that he and Hunter did not discuss his son Hunter's business, claiming that Hunter "frequently referenced asking him for his sign-off or advice on various potential deals."

"I've seen Vice President Biden saying he never talked to Hunter about his business. I've seen firsthand that that's not true, because it wasn't just Hunter's business, they said they were putting the Biden family name and its legacy on the line," Bobulinski said.

"The Biden family aggressively leveraged the Biden family name to make millions of dollars from foreign entities even though some were from communist controlled China," he added.

Bobulinksi also said that he believes that the Chinese involvement in the deal was "political or influence investment" on their part, and that "Hunter wanted to use the company as his personal piggy bank by just taking money out of it as soon as it came from the Chinese."


Posted by: Fred || 10/23/2020 00:00 || Comments || Link || E-Mail|| [6505 views] Top|| File under:
Republican senators propose constitutional amendment to keep number of Supreme Court justices at 9
[JUSTTHENEWS] Sens. Ted Cruz of Texas, Thom Tillis of North Carolina, Martha McSally of Arizona, Roger Wicker of Mississippi, Kelly Loeffler of Georgia, and Cindy Hyde-Smith of Mississippi have put forward the proposal.


A constitutional amendment requires 2/3rds supermajorities in both Houses in order to pass. At the moment the Senate Republicans do not have a supermajority, and they are a minority in the House. So while there is no chance it will pass in this Congress, it does give President Trump something to throw at Joe Biden, and another arrow in the quiver of Republican candidates across the country.
Posted by: Fred || 10/23/2020 00:00 || Comments || Link || E-Mail|| [6517 views] Top|| File under:
Who's in the News
40
[untagged]
4
Antifa/BLM
3
Moslem Colonists
3
Sublime Porte
3
Commies
2
Taliban
2
Govt of Syria
2
Islamic State
2
Ottoman Proxies
1
al-Nusra
1
Hamas
1
Hezbollah
1
Islamic Jihad (Palestian)
1
al-Shabaab (AQ)
1
Govt of Iran
1
Narcos
1
Govt of Iran Proxies
1
Govt of Iraq
1
Govt of Sudan
Bookmark
E-Mail Me
The Classics
The O Club
Rantburg Store
The Bloids
The Never-ending Story
Thugburg
Gulf War I
The Way We Were
Bio
Merry-Go-Blog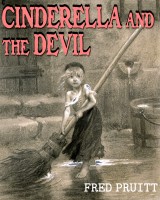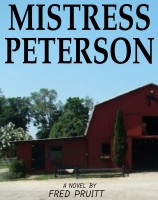 On Sale now!


A multi-volume chronology and reference guide set detailing three years of the Mexican Drug War between 2010 and 2012.

Rantburg.com and borderlandbeat.com correspondent and author Chris Covert presents his first non-fiction work detailing the drug and gang related violence in Mexico.

Chris gives us Mexican press dispatches of drug and gang war violence over three years, presented in a multi volume set intended to chronicle the death, violence and mayhem which has dominated Mexico for six years.
Click here for more information


Meet the Mods
In no particular order...


Steve White
Seafarious
Pappy
lotp
Scooter McGruder
john frum
tu3031
badanov
sherry
ryuge
GolfBravoUSMC
Bright Pebbles
trailing wife
Gloria
Fred
Besoeker
Glenmore
Frank G
3dc
Skidmark
Alaska Paul



Better than the average link...



Rantburg was assembled from recycled algorithms in the United States of America. No trees were destroyed in the production of this weblog. We did hurt some, though. Sorry.
44.200.175.255

Help keep the Burg running! Paypal: