-Lurid Crime Tales-
BOMBSHELL: Hunter Biden Email Names Kamala Harris, Others as Key Contacts for 'Joint Venture' With China Energy Co.
[PJMedia] The emails purported to be Hunter Biden's on that abandoned laptop have been verified by one recipient. They're real and they're spectacularly damning, according to Tony Bobulinski, a former business partner of Hunter Biden.

Another email begs for answers from Joe Biden's vice-presidential running mate, Sen. Kamala Harris. Fox News reports:


A list of "key domestic contacts" for a joint venture involving Jim and Hunter Biden and now-bankrupt CEFC China Energy Co. included former Vice President Joe Biden's current running mate Sen. Kamala Harris, among other prominent Democrats, Fox News has learned.

An email exclusively obtained by Fox News, with the subject line "Phase one domestic contacts/ projects" and dated May 15, 2017, Biden's brother, Jim Biden, shared a list of "key domestic contacts for phase one target projects."

The email is unrelated to the laptop or hard drive purportedly belonging to Hunter Biden, the former vice president's son.

Jim Biden is the Democratic nominee's brother.

Here is the actual email. Mr. Bobulinski is one of the cc'd recipients, along with Hunter Biden and two others.

The Biden camp has not responded to it in any way. Joe himself remains under his self-imposed lid until after tonight's final presidential debate, which will be moderated by a journalist with longstanding Democratic ties. Harris has yet to hold any sort of press event. The malevolent media have not clamored for one.

Sen. Harris is specifically named in the email, along with several other prominent Democrats and one Republican.


The list, included Harris, D-Calif.; Senate Minority Leader Chuck Schumer, D-N.Y.; Sen. Amy Klobuchar, D-Minn.; Sen. Dianne Feinstein, D-Calif.; Sen. Kirsten Gillibrand, D-N.Y.; New York Gov. Andrew Cuomo; New York City Mayor Bill de Blasio; former Virginia Gov. Terry McCauliffe, among others.



Courtesy of Waldemar Flomonter9347, Breitbart's report on Mr. Bobulinski:

(Second) Biden Insider Claims He Was 'Recipient of the Email', Says He Witnessed Joe, Hunter Discussing Deals

A whistleblower CEO and Biden insider, Tony Bobulinski, released a public statement on Wednesday evening backing up the reporting of the New York Post from last week and claiming that he personally witnessed Democrat presidential nominee former Vice President Joe Biden discussing business deals with his son, Hunter Biden.

Sources familiar with the matter told Breitbart News that Bobulinski is the person whose allegations and inside information are the centerpiece of a forthcoming investigation by the Wall Street Journal. That Wall Street Journal story has not published yet, several days after the newspaper staff indicated to some the piece would come out‐it is unclear why the Journal has not yet published‐but President Donald Trump hinted on a conference call earlier this week that such a story was coming from the newspaper.

Bobulinski's statement also seemingly authenticates at least one of the bombshell emails obtained by the New York Post, purportedly from Hunter Biden's laptop retrieved from a computer repair store in Delaware. The statement also contradicts claims from some Democrats that a Russian disinformation campaign is at the center of the burgeoning scandal currently engulfing the Biden campaign in the final days of the election.

Bobulinski said in a press statement he released Wednesday night:


My name is Tony Bobulinski. The facts set forth below are true and accurate; they are not any form of domestic or foreign disinformation. Any suggestion to the contrary is false and offensive. I am the recipient of the email published seven days ago by the New York Post which showed a copy to Hunter Biden and Rob Walker. That email is genuine.

According to Bobulinski, the use of the term "the Big Guy" in one such email was a direct reference to Joe Biden himself.
Posted by: DarthVader || 10/22/2020 14:36 || Comments || Link || E-Mail|| [6465 views] Top|| File under:
Laptop connected to Hunter Biden linked to FBI money laundering probe
[FOXNEWS] It is unclear, at this point, whether the investigation is ongoing or if it was directly related to Hunter Biden

The FBI's subpoena of a laptop and hard drive purportedly belonging to Hunter Biden came in connection with a money laundering investigation in late 2019, according to documents obtained by Fox News and verified by multiple federal law enforcement officials who reviewed them.

Multiple federal law enforcement officials, as well as two separate government officials, confirmed the authenticity of these documents, which were signed by FBI Special Agent Joshua Wilson. Wilson did not immediately respond to Fox News' request for comment.
Continued on Page 49
Posted by: 3dc || 10/22/2020 00:00 || Comments || Link || E-Mail|| [6463 views] Top|| File under:
Portland NAACP president resigns following accusations of sexual abuse
Is he secretly white, too?

[NYPOST] An NAACP president in Oregon has resigned after 11 people accused him of sexual and psychological abuse while attending his church decades ago, the civil rights group said.Portland NAACP President E.D. Mondainé submitted his "immediate resignation" late Tuesday, the organization said in a statement.

"The NAACP is firmly opposed to all forms of abuse, assault, harassment or discrimination," the statement said. "Such behavior has no place in the Association, regardless of whether these instances occurred in previous or current administrations."

An investigation into the accusations is ongoing — and "additional and appropriate action" will be taken if necessary, NAACP officials said.

The resignation comes less than a week after the Portland Mercury reported that three men claimed Mondainé, 61, sexually and physically assaulted them while they were members of his church, Celebration Tabernacle in Portland, between the mid-1990s and the mid-2000s.

Eight others also accused Mondainé of psychological abuse during the same span, according to the report.

Mondainé, who still serves as senior pastor at the Pentecostal church, has denied the allegations.
No, no! Certainly not!
saying they were flatly untrue.

"There's no truth to it," he told the newspaper. "People can say whatever they need to say. I've never abused anyone."

Mondainé announced he would not seek re-election one day after the Mercury's report, saying on Facebook Live that the allegations were a "manifestation of the current trend of cancel culture," The Oregonian reported.

"It would be pointless trying to defend against such egregious allegations," Mondainé said. "However,


a poor excuse is better than no excuse at all...


I must tell you that those allegations as presented bear no truth."

A relationship "that ended poorly" nearly 20 years ago likely led to the accusations, Mondainé said last week without elaborating, according to The Oregonian.
Posted by: Fred || 10/22/2020 00:00 || Comments || Link || E-Mail|| [6460 views] Top|| File under:
Postal workers accused of interfering with US election mail-in ballots
[Jpost] Postal workers have been charged with interfering with the sending of mail-in ballots for the US presidential election in multiple states, according to The Washington Times. These incidents raised concern as many states have been encouraging voters to vote by mail as an alternative to in-person voting during the coronavirus (aka COVID19 or Chinese Plague)

...the twenty first century equivalent of bubonic plague, only instead of killing off a third of the population of Europe it kills 3.4 percent of those who notice they have it. It seems to be fond of the elderly, especially Iranian politicians and holy men...
pandemic.

A Kentucky postal employee was fired after

Sherlocks

said that more than 100 mail-in ballots were dumped and collection boxes were ransacked outside of six Virginia post offices this month.

A postal worker in Florida allegedly stole close to two hundred pieces of mail including a mail-in ballot and 36 political flyers, according to The New York Post. It is unclear if the worker knew that the ballot was part of the stolen haul.

In the summer, a mailman in West Virginia pleaded guilty to switching voters from Democrat to Republican on presidential primary ballot requests and meddling with ballots, according to The Washington Times.

"If you want people to be disenfranchised, make them all vote by mail," said J. Christian Adams, a member of the US Commission on Civil Rights.

Voters in almost every state can track their mail-in ballots to ensure that they were received and will be counted. Some 47 states offer some form of ballot tracking, according to the nonpartisan nonprofit National Vote at Home Institute.
Posted by: trailing wife || 10/22/2020 04:39 || Comments || Link || E-Mail|| [6463 views] Top|| File under:
Joe Biden's Boosters Wrote His Prodigal Son's Entire Resume
[RealClearInvestigations] Hunter Biden profited from his father's political connections long before he struck questionable deals in countries where Joe Biden was undertaking diplomatic missions as vice president. In fact, virtually all the jobs listed on his resume going back to his first position out of college, which paid a six-figure salary, came courtesy of the former six-term senator's donors, lobbyists and allies, a RealClearInvestigations examination has found.

One document reviewed by RCI reveals that a Biden associate admitted "finding employment" for Hunter Biden specifically as a special favor to his father, then a Senate leader running for president. He secured a $1.2 million gig on Wall Street for his young son, even though it was understood he had no experience in high finance. Many of his generous patrons, in turn, ended up with legislation and policies favorable to their businesses or investments, an RCI review of lobbying records and legislative actions taken by the elder Biden confirms.

That the 50-year-old Hunter has been trading on his Democratic father's political influence his entire adult life raises legal questions about possible influence-peddling, government watchdogs and former federal investigators say. In addition, the more than two-decades-long pattern of nepotism casts fresh doubt on Joe Biden's recent statements that he "never discussed" business with his son, and that his activities posed "no conflicts of interest."

No fewer than three committees in the Republican-controlled Senate have opened probes into potential Biden family conflicts. Investigators are also poring over Treasury Department records that have flagged suspicious activities involving Hunter's banking transactions and business deals that may be connected to his father's political influence.


Long list of high paying, no work jobs at link.
Posted by: Waldemar Flomonter9347 || 10/22/2020 00:00 || Comments || Link || E-Mail|| [6466 views] Top|| File under:
Bin Laden's niece 'wonders what hating America looks like' in Twitter attack on Ilhan Omar — and is immediately reminded
[RT] Noor Bin Ladin,


...who really does love America...

whose uncle

criminal mastermind

ed the 9/11 terrorist attacks, has drawn much ridicule online after "wondering what hating America looks like" as part of apparent attempt at humor during a political attack.

Bin Ladin, a vocal Donald Trump

...New York real estate developer, described by Dems as illiterate, racist, misogynistic, and what ever other unpleasant descriptions they can think of, elected by the rest of us as 45th President of the United States...
supporter, was trying to go after one of the president's many Democratic nemeses, congresswoman Ilhan Omar
...Somali-American Dem representative from Minnesota. She was apparently married to her brother and may be her own grandmaw on her mother's side...
, on Wednesday. The politician previously told MSNBC that she "reckoned" herself and some other prominent liberals recently criticized by Trump loved America "way more" than him.

"Ilhan Omar says she 'loves' America. Gee, I wonder what hating America looks like then," Bin Ladin tweeted.

The potential irony was apparently lost on the late terrorist's niece — but it wasn't lost on Twitter commenters.

Bin Ladin's post was flooded with replies trying to jokingly tell her what "hating America" really looks like. Most commonly, users sent her pictures of her uncle Osama and photographs of the September 11 attacks, or described them in text. "Probably something like this," responded one person, attaching an image of the World Trade Center towers burning.

Many Twitter users agreed Bin Ladin's post was a "self-own," and the "congratulations, you played yourself" meme was a frequent reply to it.
Posted by: Fred || 10/22/2020 00:00 || Comments || Link || E-Mail|| [6460 views] Top|| File under:
Joe Biden breaks silence on Hunter emails scandal, calls it 'last-ditch' smear job as VIDEO shows staffer trying to end interview
[RT] Democratic presidential candidate Joe Foreign Policy Whiz Kid Biden

...Candidate for president in 2020. I'm not working for you. Don't be such a horse's ass....
said the story of his son Hunter using the family name to make business deals overseas is a "desperate campaign to smear me and my family," as an aide tried to stop the TV interview.

Though Biden had called a 'lid' on press appearances through Thursday, on Wednesday he accepted a remote interview with WISN-12, an ABC affiliate in Milwaukee. WISN

news hound

Adrienne Pedersen asked the candidate about Wisconsin Senator Ron Johnson, the Republican chair of the Senate Homeland Security Committee, accusing Hunter Biden of profiting off his father's position as vice-president in the

B.O. regime

.


"This is the same garbage that Rudy Giuliani, Trump's henchman..." Biden replied, trailing off. "It's the last-ditch effort in this desperate campaign to smear me and my family."

"Even the man who served with him on that committee, the former nominee for the Republican Party, said there's no basis to this," Biden added, forgetting once again the name of Willard Mitt Romney, aka Pierre Delecto
...former governor of Massachussetts, the Publican nominee for president in 2012, now Senator from Utah. He is the son of the former governor of Michigan, George Romney, who himself ran for president after saving American Motors from failure, though not permanently. Romney has a record as a successful businessman, heading Bain Capital, and he rescued the 2002 Winter Olympics from the midst of bribery and mismanagement scandals. He is currently a trans Republican and a member in good standing of the Never Trump Party, attempting to assume the mantle of the late John McCain...
(R-Utah)

"The vast majority of the intelligence people have come out and said there's no basis at all," the Democrat continued. "Ron should be ashamed of himself."

The GOP War Room somehow obtained the unedited tape of the interview, showing a Biden aide trying to stop Pedersen before she asked the question, telling her "Adrienne, that's all the time we have, I'm so sorry."


Johnson led the committee investigation into Hunter Biden's business dealings, including joint ventures in China and service on the board of the Ukrainian gas company Burisma, releasing a report last month that outlined "millions of dollars in questionable financial transactions" but stopping short of accusing the VP of taking foreign bribes through his son.

The senator's statement Pedersen was referencing actually focused on the media blackout on stories involving the younger Biden's business ventures overseas, including the social media censorship of the New York Post that first broke the story about Hunter Biden's abandoned laptop at a Delaware repair shop.


Posted by: Fred || 10/22/2020 00:00 || Comments || Link || E-Mail|| [6464 views] Top|| File under:
Chuck Schumer refuses to defend Feinstein as Dems call for her to be bumped
[NYPOST] Senate Minority Leader Chuck Schumer

...Senator-for-life from New York, renowned for his love of standing in front of cameras and microphones. Schumer has been a professional politician since 1975, when disco was in flower, which is 44.87750 years. Senate minority leader as of 2017...
refused to defend Senate Judiciary Committee Ranking Member Dianne Feinstein


...Dem Senator-for-Life from Caliphornica. She has been a politician since about the time she was weaned. Feinstein was the author of the 1994 Federal Assault Weapons Ban, and tried it a second time in 2012. Feinstein has chaired the Select Committee on Intelligence since 2009. At age 80, Feinstein is the oldest currently serving United States Senator....


as consensus grows among Democrats against her leading the wildly influential panel.Speaking to

news hound

s during a

presser

Tuesday, Schumer (D-NY) would not say if he planned to make changes to the committee's Democratic leadership. He did say, however, that he had a "serious talk" with Feinstein (D-Calif.).

"I had a long and serious talk with Sen. Feinstein. That's all I'm going to say about it right now," Schumer told

news hound

s, adding a short "Nope" when asked if he could expand on their conversation.

During last week's committee hearing on the nomination of Amy Coney Barrett to the Supreme Court, Feinstein, 87, repeatedly infuriated Democrats with her conduct.

At one point during proceedings, the

Caliphornia, an impregnable bastion of the Democratic Party,

Democrat asked Barrett to explain her judicial view on the topic of severability — a provision allowing for parts of a law to remain in effect even if other parts are struck down — in relation to the Affordable Care Act.

Enlarge ImageDianne Feinstein and Chuck Schumer
Dianne Feinstein and Chuck SchumerCQ-Roll Call, Inc via Getty Images
After the judge gave her answer, Feinstein praised Barrett, remarking, "That's quite a definition. I'm really impressed. Thank you."

Feinstein also enraged the left with her praise of her Republican counterpart, Judiciary Committee Chairman Lindsey Graham
...soft-spoken senator from South Carolina, former best buddy of John Maverick McCain. Since McCain's demise, Graham has become more outspoken, more Republican and more of a supporter of President Trump. The speech he gave in support of Brett Kavanaugh was downright manly and really cheesed off the Dems...
(R-SC), whom she hugged on Thursday while neither wore masks.

She also told the South Carolina Republican that this confirmation process had been "one of the best set of hearings that I have participated in."

Her handling of the hearings came under immediate scrutiny from Red Guards liberal groups including NARAL and MoveOn, as well as major progressive names like former New York Democratic gubernatorial hopeful Cynthia Nixon.

By the end of the week, multiple progressive groups had called on Democrats to remove the senator from her powerful position, in which she would have the ability to confirm or deny judicial appointments and have oversight authority over the Justice Department — if the party regains control of the upper house.




Posted by: Fred || 10/22/2020 00:00 || Comments || Link || E-Mail|| [6464 views] Top|| File under:
Giuliani claims Hunter Biden's laptop contained 'numerous pictures of underage girls,' says explicit material given to police
[RT] President Donald Trump
...His ancestors didn't own any slaves...
's lawyer Rudy Giuliani has claimed that photographs of underage girls and other "very sensitive" materials were discovered on Hunter Biden's laptop and have been handed over to Delaware police.
In an explosive interview with conservative news channel Newsmax, the former New York City mayor said he found disturbing content on a hard drive that allegedly belonged to the 50-year-old son of Democratic presidential candidate Joe Foreign Policy Whiz Kid Biden

...Candidate for president in 2020. Poor kids are just as bright and just as talented as white kids....
. According to Giuliani, a text message sent from Hunter Biden to his father complains about how Hunter's sister-in-law, who was once his lover, told his therapist that he had been "sexually inappropriate" with a 14-year-old girl.

His sister-in-law went on to say that "he had been sexually inappropriate with [redacted] when she says that I face time naked with her and the reason I can't have her out to see me is because I'll walk around naked smoking crack," the text message, read by Giuliani, allegedly said. The text went on to say that, when she was pressed, she acknowledged that "[redacted] never said anything like that," but that she maintained Hunter creates a "very unsafe environment for the kids."


Trump's attorney went on to argue that Hunter's father appears to have done nothing in response to the troubling message.

"This was sent to the vice president... What did he do about it? [It's been] three years," Giuliani asked. He said the text messages were "supported by numerous pictures of underage girls" and that he had turned over all the potentially incriminating materials to the Delaware State Police.

Giuliani didn't provide further details about the photographs, but stressed that "we're very uncomfortable with the fact that these underage girls were not protected."

The Delaware Department of Justice told the Daily Beast it would not comment on the materials turned over by Giuliani, stating that there were "ongoing questions about the credibility of these claims." The department referred the matter to the FBI.




Posted by: Fred || 10/22/2020 00:00 || Comments || Link || E-Mail|| [6460 views] Top|| File under:
Wikipedia says Hunter Biden scandal 'DEBUNKED'
[RT] Allegations of corruption against ex-Vice President Joe Foreign Policy Whiz Kid Biden

...Candidate for president in 2020. When the stock market crashed, Franklin Roosevelt got on the television and didn't just talk about the princes of greed. He said, 'Look, here's what happened.'...
and his son Hunter have apparently been "debunked" and are merely a "conspiracy theory" according to Wikipedia, where editors are battling over the terms.
Hunter Biden was the subject of an explosive report last week as the New York Post published emails alleging that he involved his father in dodgy business dealings in Ukraine and China.

While the story is still unfolding, the Wikipedia page for Hunter Biden simply states that "he and his father have been the subjects of debunked right-wing conspiracy theories pushed by [President] Donald Trump
...Oh, noze! Not him!...
and his allies." The curious framing was highlighted by conservative commentator Ian Miles Cheong on Twitter on Tuesday.

Eight sources are listed for this one sentence, intending to support the view that any accusations of corruption against the Democratic presidential candidate and his son have already been proven false. In recent days, Wikipedia editors have been engaged in regular spats about the inclusion of the word "debunked."

The eighth source was added on Sunday by a frequent contributor to Biden's son's page, whose username is 'Soibangla'. A regular editor of American political topics on Wikipedia, Soibangla was previously found tweaking pedophile sex-trafficker Jeffrey Want Some Candy, Little Girl? Epstein
...
A high class pimp financier who was alleged to maintain a stable of underage whores sex slaves who were paid big bucks to entertain the rich and/or famous. He is a registered sex offender and made att least 17 out-of-court settlements with former members of his stable, with some cases still ongoing. 2011 court docs reveal that 21 email addresses and phone numbers for Bill Clinton and an aide were found in Epstein's electronic black book, and that Clinton frequently flew with Epstein on his private plane between 2002 to 2005. But really, they were probably just discussing finance or politix or something. While getting massaged. Then things got serious, Jeff was tossed in the slammer in New York and then he killed himself. Really. That's what happened...
's page, specifically to note that there is "no evidence" that he and former President Bill Clinton
...former Democratic president of the U.S. Bill was the second U.S. president to be impeached, the first to deny that oral sex was sex, the first to have difficulty with the definition of the word is...
were "friends" — despite the ex-commander-in-chief traveling on the disgraced financier's plane 26 times, according to flight logs.

Curiously, the same Soibangla is one of the top authors on a new Wikipedia page titled, 'Biden—Ukraine conspiracy theory'. The page was created on October 15, the day after the Post published Hunter's alleged email history. The article calls the controversy "a series of false allegations" and references an almost identical list of eight sources to back it up.

A war over Hunter Biden's page has been raging since December 2019, when the word 'debunked' was initially added in reference to the scandal involving the former VP's role in the firing of a Ukrainian prosecutor who said he was investigating the Burisma gas company where Hunter sat on the board.
Posted by: Fred || 10/22/2020 00:00 || Comments || Link || E-Mail|| [6467 views] Top|| File under:
-PC Follies
Censored Glenn Reynolds: Big Tech Burned By Biden Blunder
[AccordingToHoyt] In my 2019 book, The Social Media Upheaval, I warned that the Big Tech companies — especially social media giants like Facebook and Twitter — had grown into powerful monopolists, who were using their power over the national conversation to not only sell ads, but also to promote a political agenda. That was pretty obvious last year, but it was even more obvious last week, when Facebook and Twitter tried to black out the New York Post's blockbuster report about emails found on a laptop abandoned by Democratic presidential candidate Joe Biden's son Hunter.

The emails, some of which have been confirmed as genuine with their recipients, show substantial evidence that Hunter Biden used his position as Vice President Joe Biden's son to extract substantial payments from "clients" in other countries. There are also photos of Hunter with a crack pipe, and engaging in various other unsavory activities. And they demolished the elder Biden's claim that he never discussed business with his son.

That's a big election-year news story. Some people doubted its genuineness, and of course it's always fair to question a big election-year news story, especially one that comes out shortly before the election. (Remember CBS newsman Dan Rather's promotion of what turned out to be forged memos about George W. Bush's Air National Guard service?)
Continued on Page 49
Posted by: 3dc || 10/22/2020 00:00 || Comments || Link || E-Mail|| [6463 views] Top|| File under: Commies
Who's in the News
36
[untagged]
7
Antifa/BLM
4
Sublime Porte
2
Hezbollah
2
Govt of Syria
2
Muslim Brotherhood
2
Ottoman Proxies
1
Commies
1
Houthis
1
Moslem Colonists
1
Taliban
1
Tin Hat Dictators, Presidents for Life, & Kleptocrats
1
Govt of Iran
1
Govt of Sudan
1
Arab Spring
Bookmark
E-Mail Me
The Classics
The O Club
Rantburg Store
The Bloids
The Never-ending Story
Thugburg
Gulf War I
The Way We Were
Bio
Merry-Go-Blog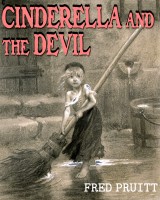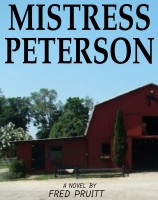 On Sale now!


A multi-volume chronology and reference guide set detailing three years of the Mexican Drug War between 2010 and 2012.

Rantburg.com and borderlandbeat.com correspondent and author Chris Covert presents his first non-fiction work detailing the drug and gang related violence in Mexico.

Chris gives us Mexican press dispatches of drug and gang war violence over three years, presented in a multi volume set intended to chronicle the death, violence and mayhem which has dominated Mexico for six years.
Click here for more information


Meet the Mods
In no particular order...


Steve White
Seafarious
Pappy
lotp
Scooter McGruder
john frum
tu3031
badanov
sherry
ryuge
GolfBravoUSMC
Bright Pebbles
trailing wife
Gloria
Fred
Besoeker
Glenmore
Frank G
3dc
Skidmark
Alaska Paul



Better than the average link...



Rantburg was assembled from recycled algorithms in the United States of America. No trees were destroyed in the production of this weblog. We did hurt some, though. Sorry.
18.206.177.17

Help keep the Burg running! Paypal: