-Lurid Crime Tales-
Bureau looking into Hunters emails? Well, sort of.
[RedState] As RedState has been covering extensively, Hunter Biden's emails have laid out more evidence of influence peddling and corruption among Joe Biden and his son. Former denials have been blown up as it appears certain that the former VP was well aware of what his son was doing. The latest email drop even asserts that Joe Biden was getting monetary kickbacks. To say this is a big scandal is an understatement, regardless of whether the media want to cover it or not.

Meanwhile, another part of this was that the FBI has supposedly had this information since last year. Now, we know they are investigating, but it's for the most ridiculous, yet predictable reason you could imagine.

Instead of looking into whether laws were broken by the corruption of Joe and Hunter Biden, the FBI is hot on the case of whether the emails are "Russian misinformation."



Emphasis added.
Posted by: Besoeker || 10/18/2020 03:05 || Comments || Link || E-Mail|| [6483 views] Top|| File under:
Scammers using election to target victims' personal information, FBI warns
[NYPOST] Scammers are trying to exploit the high level of interest in the U.S. presidential election as a way to steal personal information.Swindlers are posing as fundraisers, pollsters and candidates and even launching fake voter registration drives to trick citizens into providing personal information and bank account details, the

News Agency that Dare Not be Named

reported.

The FBI, the Better Business Bureau and cybersecurity experts are warning about increasingly sophisticated online fraud schemes centered around the election that take advantage of high interest and the desire to get involved.

From natural disasters to the pandemic, it's common for online grifters to tailor scams to take advantage of current events. Complaints to the FBI cybercrime reporting site quadrupled to up to 4,000 a day since the coronavirus (aka COVID19 or Chinese Plague)

...the twenty first century equivalent of bubonic plague, only instead of killing off a third of the population of Europe it kills 3.4 percent of those who notice they have it. It seems to be fond of the elderly, especially Iranian politicians and holy men...
pandemic started, for example.

The final weeks of the election are providing a ripe opportunity for cybercriminals, who often take advantage of the same tools use by foreign adversaries like Russia, China and Iran: fake social media accounts, realistic looking websites and suspicious links.

The FBI warned Americans to watch out for election-related "spoofing," when a scammer creates a campaign website or email address almost identical to a real one. A small misspelling or a slight change — using .com instead of .gov, for instance — are tell-tale signs of fraud. Also be wary of pushy pollsters or fundraisers, and emails or websites that use emotionally loaded language to make you angry or fearful.

Before donating to any group that reaches out by email or text, voters should check its website or look to see if they're registered as a charity or campaign. One key: if the organization doesn't have an address or phone number, it may be a scam.




Posted by: Fred || 10/18/2020 00:00 || Comments || Link || E-Mail|| [6469 views] Top|| File under:
-Short Attention Span Theater-
Trump threatens to leave US if he loses election as he trails behind in polls (British Propaganda)
[Metro.co.uk] Donald Trump has threatened to leave the United States if he is beaten by Joe Biden in the presidential election as he trails behind in the polls.

The president said he would 'not feel so good' if he lost to 'the worst candidate in the history of American politics' during a rally in Georgia last night.

It comes after a major poll on Thursday put Biden at 11 percentage points ahead. A survey of Florida voters also claimed the Republican is behind by three points.

Addressing supporters in Macon, Georgia, on Friday evening, Trump said: 'Running against the worst candidate in the history of American politics puts pressure on me. Could you imagine if I lose? My whole life, what am I going to do?

'I'm going to say, I lost to the worst candidate in the history of politics. I'm not going to feel so good. Maybe I'll have to leave the country, I don't know.'

Political action committee The Lincoln Project, which aims to prevent Trump from being re-elected, shared footage of the president's claim, saying: 'Promise?'

A record 23 million Americans have already voted with less than three weeks to go until the election.
Posted by: Woodrow || 10/18/2020 07:30 || Comments || Link || E-Mail|| [6477 views] Top|| File under: Commies
Cyber
Twitter Is Silencing Anybody Who Wants to Talk About Hunter Biden
The instant I tweeted a funny picture of Hunter in the bathtub, looking like he'd smoked every leaf in Colombia the night before, my account was locked. Twitter does not want anybody sharing that photo.

As it turned out, I wasn't alone. Lots of other Twitter users have been locked out for sharing that NY Post story, including several reporters and even the White House press secretary. Here's what Twitter "Safety" has to say about it:
Posted by: Angoluter Thremp3808 || 10/18/2020 04:30 || Comments || Link || E-Mail|| [6483 views] Top|| File under:
Europe
Sarkozy under formal investigation for 'criminal association' in Libyan funding scandal
[France24] French prosecutors placed former president Nicolas Sarkozy under formal investigation for "criminal association" on Friday related to allegations that he accepted campaign funding from former Libyan strongman Muammar Gaddafi.

Prosecutors are investigating allegations that former Libyan leader Muammar Gaddafi secretly gave Sarkozy €50 million for his inaugural presidential campaign in 2007. The allegations were first made by one of the late dictator's sons, Saif al-Islam, in 2011.

The new accusations of membership in a criminal conspiracy add to charges leveled in 2018 of "passive corruption", "benefitting from embezzled public funds" and "illegal campaign financing".

Being placed under "formal investigation" in France indicates that magistrates have found sufficient evidence of wrongdoing so that the investigation can go forward, possibly to trial.

The case drew heightened scrutiny in November 2016 when Franco-Lebanese businessman Ziad Takieddine said he delivered three suitcases stuffed with Libyan cash to Sarkozy's former chief of staff and campaign director, Claude Guéant, between 2006 and 2007.

In January, British police detained French businessman Alexandre Djouhri at Heathrow Airport as part of the long-running investigation into the suspected Libyan financing. A spokesman for London's Metropolitan Police confirmed Djouhri's arrest was executed "under a European arrest warrant" for fraud and money laundering.

Sarkozy has always denied the allegations. Responding to the latest charges on his Facebook page, Sarkozy said he was "stupefied" by the latest accusations, calling them the latest step "in a long list of injustices".

The former president had a complex relationship with Gaddafi. Soon after his election to the presidency, he controversially invited the Libyan leader to Paris for a state visit and welcomed him with high honours. But Sarkozy then put France at the forefront of the NATO-led airstrikes against Gaddafi's troops that helped a hodgepodge of rebel fighters topple his regime in 2011.

The Libyan investigation is just one of several legal probes that have dogged the former head of state since he left power. In 2018 Sarkozy lost an appeal against the decision to send him to trial over charges of illegal campaign financing in a case known as the "Bygmalion Affair".

The scandal centres on claims that Sarkozy's party, then known as the UMP (now called Les Républicains), connived with a friendly PR company to hide the true cost of his 2012 presidential election campaign.

France sets limits on campaign spending, and it is alleged the firm Bygmalion invoiced Sarkozy's party rather than the campaign, allowing the UMP to spend almost double the amount permitted. The party allegedly told the communications agency to produce fake invoices to cover up vast over-spending during the failed 2012 campaign.
Posted by: Clem || 10/18/2020 00:00 || Comments || Link || E-Mail|| [6487 views] Top|| File under:
Home Front: Politix
Georgetown University hired fired FBI agent Peter Strzok as an adjunct professor
Protecting their own swamp rats


[Just The News] Peter Strzok is listed on the university's staff page at the Walsh School of Foreign Service, and Georgetown University is listed on his Twitter profile.

Georgetown University has hired former FBI agent Peter Strzok as an adjunct professor.

The university did not respond to a Just the News request for the date of the hiring and the courses that Strzok is teaching.

Strzok is listed on the university's staff page and he mentions the Walsh School of Foreign Service on his Twitter profile.

According to Georgetown University's Coursicle page, Strzok, an alumnus of the university, is teaching a "Counterintelligence & Nat'l Security" class in the fall semester.


Betcha the national security portion is a doozy... Is he using his book, published last month, as the classroom textbook?

Strzok exchanged anti-Trump text messages with former FBI lawyer Lisa Page in 2016.


More than 7,000 of 'em that the DoJ IT people had managed to preserve against great odds, though originally there may have been many thousands more. It's a wonder the cooing couple had any time to create their famous work product.

He was having an extramarital affair with Page at the time.


Ms Page became an ex-wife as a result. Mrs. Strzok apparently chose to think of their three children instead of what she found in her hubby's phone.

Strzok was fired from the FBI in 2018 for, among other reasons, undermining public confidence in the non-partisanship of the bureau and federal law enforcement more broadly.

MSNBC has hired Page as a legal and security analyst. Both Page and Strzok are suing DOJ over their termination.


The claim being that they weren't really biased against the boss, and yet their firing was political.

Strzok has been active on social media, sending out several recent anti-Trump tweets.
Posted by: Frank G || 10/18/2020 08:49 || Comments || Link || E-Mail|| [6500 views] Top|| File under:
Thousands protest Trump's Supreme Court pick at Washington Women's March
[Reuters] - Thousands marched to the U.S. Supreme Court in Washington on Saturday to commemorate the late Justice Ruth Bader Ginsburg and protest President Donald Trump's rush to push through Amy Coney Barrett as her replacement.


That means at least 2,000 but not more than 9,999. What is the National Park Service crowd estimate? Show me the numbers if you want me to be impressed, O Reuters journalist.

The U.S. Senate Judiciary Committee has scheduled an Oct. 22 vote on the nomination of Barrett, a conservative appellate judge, over objections from Democrats that the confirmation process comes too close to the Nov. 3 presidential election.

More than 26 million Americans have already cast their ballots for who they want to sit in the White House for the next four years, Trump or his Democratic rival Joe Biden.

Demonstrators at the Women's March


Is Jew-hating Linda Sarsour still head of the group, or have they moved on to someone less openly hateful?

said they were angry


"Hi! My name is Shirley and I am a shrew."

that Republicans appear ready to confirm Barrett's nomination so close to Election Day after refusing to move forward Merrick Garland, the pick of former President Barack Obama, a Democrat, more than six months ahead of the 2016 election.

Posted by: Besoeker || 10/18/2020 08:32 || Comments || Link || E-Mail|| [6507 views] Top|| File under:
Biden: Muslims Will Serve 'At Every Level' of His Administration
[PJ] The sparse attendance and conspicuous lack of enthusiasm at Joe Biden's rallies seems to have led old Joe's handlers, despite his 10,000-point lead in the polls, to decide that another round of Islamopandering might be just the shot in the arm their campaign needs. After all, hard-Leftists such as Ilhan Omar, Rashida Tlaib and Linda Sarsour are all Muslims, and all were firmly in the Bernie Sanders camp before the Democratic National Committee shivved their man yet again. Their support for Biden has been decidedly tepid. And so it was time to send them some love.

On Wednesday, Biden released a video message to Muslim Advocates, the association of Muslim lawyers that bears the primary responsibility for demanding, back in 2010, that the Obama administration remove all mention of Islam and jihad from counterterror training. Obama, of course, immediately complied, despite the fact that this would hamstring the ability of law enforcement and intelligence agencies to understand, and defeat, jihadists. And now Joe is working hard to show them that he will be just as solicitous.

"Today," Biden declared, "trust is ebbing; hope seems elusive. Instead of healing, we're being ripped apart." That's actually true, Joe, but whose fault is it, really? Biden continued: "And I refuse to let that happen. We have too bright a future to leave it shipwrecked on the shoals of anger and division." After that poetic flight, Biden got to the point: "As president, I'll work with you to rip the poison of hate from our society, honour your contributions and seek your ideas. My administration will look like America, Muslim Americans serving at every level."

Let's see. Muslims make up around one percent of America's population. So if the administration of President Biden (or President Harris, or President Pelosi) is actually going to "look like America," it will feature one Muslim appointee for every ninety-nine non-Muslim appointees.

Of course, the Democrats are unlikely to be that rigorous. Biden needs the support of the hard-Left, including not only Muslims such as Omar, Tlaib, Sarsour and their Muslim supporters, but their non-Muslim supporters as well, who are likely thrilled that Biden will be "inclusive" enough to place large numbers of Muslims in positions of power and influence. And in doing so, the Biden/Harris/Pelosi administration is unlikely to make any effort whatsoever to rule Sharia supremacists, Muslim Brotherhood operatives, and enemies of the freedom of speech out of consideration. Why, that would be "Islamophobic."
Posted by: Besoeker || 10/18/2020 03:10 || Comments || Link || E-Mail|| [6480 views] Top|| File under: Moslem Colonists
Early voting signals high turnout for 2020 presidential election
[NYPost] With weeks to go before the 2020 presidential election, 22 million Americans have already cast their votes, with Democrats turning out early by a wide margin.

Democrats have outnumbered Republicans at the polls so far by a two to one margin. The ballots cast so far represent 16 percent of all those made in the 2016 presidential race, according to a review by the

News Agency that Dare Not be Named

.

Experts predict the 2020 contest may see up to 150 million votes cast, making it the highest turnout election since 1908.
Posted by: trailing wife || 10/18/2020 01:37 || Comments || Link || E-Mail|| [6474 views] Top|| File under:
Dems deploying DARPA-funded AI-driven information warfare tool to target pro-Trump accounts
A reminder from last May:

[FoxNews] An anti-Trump Democratic-aligned political action committee advised by retired Army Gen. Stanley McChrystal
(spit)
is planning to deploy an information warfare tool that reportedly received initial funding from the Defense Advanced Research Projects Agency (DARPA), the Pentagon's secretive research arm -- transforming technology originally envisioned as a way to fight ISIS propaganda into a campaign platform to benefit Joe Biden.


The Washington Post first reported that the initiative, called Defeat Disinfo, will utilize "artificial intelligence and network analysis to map discussion of the president's claims on social media," and then attempt to "intervene" by "identifying the most popular counter-narratives and boosting them through a network of more than 3.4 million influencers across the country — in some cases paying users with large followings to take sides against the president."
Posted by: Anomalous Sources || 10/18/2020 00:00 || Comments || Link || E-Mail|| [6470 views] Top|| File under:
Hunter Biden also had business dealings in Kazakhstan
[NYPOST] Hunter Biden is facing fresh questions over business dealing in yet another nation — Kazakhstan.

Between 2012 and 2014 — when his father Joe Foreign Policy Whiz Kid Biden

...Candidate for president in 2020. You're a lyin' dog-faced pony soldier...
served as Vice President — Hunter Biden worked as a go-between to Kenes Rakishev, a Kazakh oligarch with close ties to the country's longtime kleptocratic leader Nursultan Nazarbayev


...served as the President of Kazakhstan since the Fall of the Soviet Union and the nation's independence in 1991. Contrary to commonly held belief, there is a difference between Kazakhs and Cossacks: Kazakhs have mustaches. Cossacks wear those great big hats. Or maybe it's the other way around...


, The Daily Mail reported.

The British tabloid said they obtained emails from "anti-corruption campaigners" in Kazakhstan showing Hunter making contact with Rakishev and attempting to facilitate investment for his cash in New York, Washington DC and a Nevada mining company.

Through his connections, emails show Hunter Biden successfully engineered a $1 million investment from Rakishev to filmmaker Alexandra Forbes Kerry — the daughter of ex-Sen. and former Democratic presidential nominee John F. I was in Vietnam, you know Kerry
Former Senator-for-Life from Massachussetts, self-defined war hero, speaker of French, owner of a lucky hat, conqueror of Cambodia, unsuccessful presidential candidate, and utterly failed Secretary of State...
, the report said.

Hunter Biden also traveled to the country's capital of Astana for business talks.
Posted by: Fred || 10/18/2020 00:00 || Comments || Link || E-Mail|| [6482 views] Top|| File under:
'Die in a fire': Twitter employees reveal deep hatred for Trump
[NYPOST] Twitter's senior executives have a long history of anti-Trump hatred, a Post review of dozens of accounts of top employees found.

The venom, vitriol and, in some cases, vows to help Joe Foreign Policy Whiz Kid Biden

...Candidate for president in 2020. When the stock market crashed, Franklin Roosevelt got on the television and didn't just talk about the princes of greed. He said, 'Look, here's what happened.'...
across the finish line in next month's presidential election continue to live online as the company earlier this week decided to censor The New York Post's revelations about Hunter Biden's emails to a consultant for the Ukrainian energy company Burisma.

"GET HIM OUT," posted a senior site reliability engineer on Aug. 18. "What a f—king baboon."

One manager with almost nine years on the job said he was quite keen to watch Biden "crush [Trump] in the election" and that he hoped the president would "be utterly humiliated while also suffering greatly from #COVID19." In another post he fantasized about the president being put on a ventilator.

He calls Trump "a f—king idiot" and the voters who elected him — "hysterically f—king stupid people."

At the same time the employee has been a consistent cheerleader of his company's efforts to rein in the president on the platform and curb the spread of "misinformation."

"I'm really proud of how quickly we've worked to make this possible for the US elections," he wrote.

Others publicly wish the president harm.

One Twitter engineering manager said Trump should "die in a fire" in a January 2017 tweet. A year later, he rang in the new year by saying "Happy 2018! Donald Trump
...Oh, noze! Not him!...
is dead!"


Posted by: Fred || 10/18/2020 00:00 || Comments || Link || E-Mail|| [6474 views] Top|| File under:
Government
U.S. quietly ends probe of Obama-era 'unmasking' of Trump allies: sources
[NewsBreak] The U.S. Justice Department has ended its probe into whether Obama administration officials improperly "unmasked" associates of President Donald Trump mentioned in intelligence reports, two congressional sources said on Wednesday.

It found no wrongdoing, one of the sources said.


Posted by: Anomalous Sources || 10/18/2020 00:00 || Comments || Link || E-Mail|| [6483 views] Top|| File under:
Who's in the News
31
[untagged]
7
Ottoman Proxies
5
Antifa/BLM
4
Sublime Porte
3
Taliban
2
Commies
2
Hezbollah
2
Moslem Colonists
2
Govt of Iran Proxies
2
Govt of Sudan
1
PFLP
1
Narcos
1
Govt of Iran
Bookmark
E-Mail Me
The Classics
The O Club
Rantburg Store
The Bloids
The Never-ending Story
Thugburg
Gulf War I
The Way We Were
Bio
Merry-Go-Blog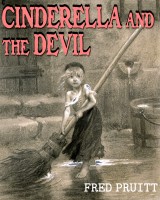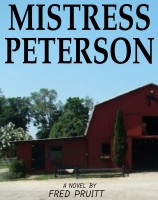 On Sale now!


A multi-volume chronology and reference guide set detailing three years of the Mexican Drug War between 2010 and 2012.

Rantburg.com and borderlandbeat.com correspondent and author Chris Covert presents his first non-fiction work detailing the drug and gang related violence in Mexico.

Chris gives us Mexican press dispatches of drug and gang war violence over three years, presented in a multi volume set intended to chronicle the death, violence and mayhem which has dominated Mexico for six years.
Click here for more information


Meet the Mods
In no particular order...


Steve White
Seafarious
Pappy
lotp
Scooter McGruder
john frum
tu3031
badanov
sherry
ryuge
GolfBravoUSMC
Bright Pebbles
trailing wife
Gloria
Fred
Besoeker
Glenmore
Frank G
3dc
Skidmark
Alaska Paul



Better than the average link...



Rantburg was assembled from recycled algorithms in the United States of America. No trees were destroyed in the production of this weblog. We did hurt some, though. Sorry.
44.192.54.67

Help keep the Burg running! Paypal: