Britain
METaween strike again: Darren Grimes under police investigation after David Starkey interview
[Telegraph] Commentator to be interviewed on suspicion of stirring up racial hatred over comments made by historian.

Mr Grimes, a conservative commentator, has been asked to attend a police station to be interviewed under caution after publishing a podcast in which Dr Starkey said slavery was not genocide because there are "so many damn blacks".

It has been warned that the investigation, by the Metropolitan Police, will have a "chilling effect" on free speech, while Mr Grimes has described it as an "abuse of taxpayers money".

Mr Grimes is accused of a public order offence of stirring up racial hatred by publishing the interview on his podcast on July 2, The Telegraph can reveal. He has since apologised, while Dr Starkey's career lies in ruins, with the historian set to lose all his academic titles and book deals.

Mr Grimes said in a statement: "At a time when many in our country are facing uncertainty and financial hardship, I cannot imagine a more contemptible way for the Metropolitan Police to abuse taxpayers' money and the trust of citizens then by investigating this vexatious claim."

He said the threat of arrest has "serious repercussions for freedom of expression". His solicitor, Luke Gittos, of Murrays Partnership, said it was an "unprecedented use of Public Order legislation".

Mr Grimes is being supported by the Free Speech Union (FSU), which has described the accusation against him as "absurd".

The interview provoked furious backlash when it was published on the YouTube channel Reasoned UK in the summer.

In the days after making his comments during a discussion of the Black Lives Matter Movement, Dr Starkey lost his academic positions at Fitzwilliam College, Cambridge and Canterbury Christ Church University. HarperCollins, which had been expected to publish two more of his history books, said it was cancelling their release.
Posted by: Bright Pebbles || 10/12/2020 00:00 || Comments || Link || E-Mail|| [6465 views] Top|| File under:
Home Front: Politix
Mayoral Candidate in Texas [Zul Mirza Mohamed] Charged With Over 100 Counts of Voter Fraud
[DailySignal] When police arrested Zul Mirza Mohamed on suspicion of voter fraud Wednesday night, prosecutors say, the candidate for mayor in Carrollton, Texas, was stuffing envelopes with mail-in ballot applications to send to Dallas County.

However, Texas state and local law enforcement officials allege that Mohamed's illicit activities ran far deeper than what he was caught in the act doing.

Prosecutors charged Mohamed, 39, with 84 counts of mail ballot application fraud and 25 counts of unlawful possession of an official mail ballot, the Texas Attorney General's Office said.

If convicted, he faces up to 20 years in prison.

Carrollton, with a population of about 127,279, spans the counties of Denton, Dallas, and Collin.

Texas officials allege that Mohamed obtained a virtual mailbox using a false identity. Then, prosecutors say, he forged at least 84 voter registration applications for unwitting residents of Denton County. The absentee voter applications asked for ballots to be sent to a fraudulent location.

Texas Attorney General Ken Paxton said he worked on the investigation with the Denton County Sheriff's Office, the Lewisville Police Department, the Texas Department of Public Safety, and Denton's elections and district attorney's offices.

Paxton said law enforcement is committed to "ensuring a free and fair presidential election in the face of unprecedented voter fraud."

"Mail ballots are inherently insecure and vulnerable to fraud, and I am committed to safeguarding the integrity of our elections," Paxton said in a written statement. "My office is prepared to assist any Texas county in combating this form of fraud."

Texas recently saw other voter fraud cases.

In late September, a grand jury indicted Gregg County Commissioner Shannon Brown and associates, alleging a scheme that involved falsely claiming that voters were disabled in order to obtain absentee ballots. Brown had won a five-vote victory in a Democratic primary in March.

In 2019, prosecutors indicted Edinburg Mayor Richard Molina and 18 others on charges they violated Texas law against ballot harvesting.
Texas Attorney General Ken Paxton said the mayoral candidate forged at least 84 applications for mail-in ballots, and when he was arrested he was in the process of stuffing envelopes to request even more.

Authorities caught onto the scheme when dozens of ballot requests were all tied back to the same post office box, which was supposedly tied to a nursing home.

But when the Denton County Sheriff's Office investigated, it found the box had been rented using a fake driver's license and university student ID, and people whose ballots were being sent to the box said they never made the requests.

The sheriff's department stuck an undercover officer at the post office to watch the box, and said they struck pay dirt Wednesday when someone came to collect the ballots. They followed the person, then obtained a warrant and found the ballots and the fake IDs.
Posted by: g(r)omgoru || 10/12/2020 11:54 || Comments || Link || E-Mail|| [6465 views] Top|| File under: Moslem Colonists
Teen climate change activist Greta Thunberg endorses Biden
[THEHILL] Teen climate change activist Greta "Pippi" Thunberg
...an autistic sixteen year old Swedish expert on climate change...
has endorsed Democratic presidential nominee Joe Foreign Policy Whiz Kid Biden
...Candidate for president in 2020. I'm not working for you. Don't be such a horse's ass....
"I never engage in party politics. But the upcoming US elections is above and beyond all that," Thunberg tweeted. "From a climate perspective it's very far from enough and many of you of course supported other candidates. But, I mean...you know...damn! Just get organized and get everyone to vote #Biden"



Posted by: Fred || 10/12/2020 00:00 || Comments || Link || E-Mail|| [6470 views] Top|| File under:
'Republicans Pounce' On Democrats' 'Hypothetical' Plan To Destroy Judicial Branch
[THEFEDERALIST] "Republicans pounce" is a favorite framing used by corporate media to spin newsworthy topics they are forced to cover at Democrats' expense. Instead of reporting the news, the news becomes the fact that Republicans or "conservative media" are reacting to said news.

Such is the case with the consequential news that Joe Foreign Policy Whiz Kid Biden

...Candidate for president in 2020. Poor kids are just as bright and just as talented as white kids....
said he would not share his stance on court packing until after he was elected, an announcement that sounds more like a hostage situation than a campaign promise.

The Washington Post reported the former vice president's shocking and unprecedented statement with a masterfully spun tweet Thursday, writing, "Republicans continue attacking Biden, Harris over hypothetical 'court-packing' question."

The "Republicans pounce" spin here is threefold. The first is that "Republicans continue attacking Biden, Harris." This is the classic framing that whatever newsworthy event Democrats have caused is overshadowed by the fact that Republicans are attacking them for it, not that Biden and Harris might have taken an extremely newsworthy stance that voters should absolutely be aware of.

The lede of the article that was tweeted doubles down on this framing. The story is not led by the news of Biden's statement and question-dodging, but the news that "Joe Biden and running mate Kamala D. Harris are facing growing pressure" to discuss the issue of court-packing.

The second element in the art of the spin here is the description "hypothetical." The deployment of this adjective might be grammatically correct in that all questions about a future administration's plans hinge on the hypothetical situation that a candidate wins the election, but it's used here as a way to downplay or delegitimize the fact that adding more Supreme Court justices is a serious idea that a number of Democrats have actually endorsed.

Shortly after Justice Ruth Bader Ginsburg's death, Massachusetts Sen. Ed Markey


...U.S. Representative-for-Life from Massachusetts, serving since 1976. He is a member of the Democratic Party, naturally....


tweeted that "we must abolish the filibuster and expand the Supreme Court." Senate Minority Leader Chuck Schumer
...Senator-for-life from New York, renowned for his love of standing in front of cameras and microphones. Schumer has been a professional politician since 1975, when disco was in flower, which is 44.85078 years. Senate minority leader as of 2017...
told fellow Democrats in a widely reported private conference call last week, "Nothing is off the table." Rep. Joe Kennedy said Democrats' response to confirming Judge Amy Coney Barrett was simple, "We pack the court. "
Posted by: Fred || 10/12/2020 00:00 || Comments || Link || E-Mail|| [6462 views] Top|| File under:
Pennsylvania: Nearly 60,000 Mail Ballots Unaccounted for in Trump-Heavy County
[REDSTATE] Westmoreland County, Pennsylvania, a county that Trump won by over 30 points in 2016, has had a "snafu" in the distribution of ballots. The ballots, which were supposed to be sent out this week to voters, never arrived.

County officials blamed the lost ballots on an independent contractor responsible for distributing the ballots, saying that the ballots were not lost — rather, they were never sent out. The officials stated that the issue was resolved, and that ballots should begin being sent out Friday morning, but did not state when the process would be completed by or when they expected to be all caught up. They only said that they expected Mid-West Direct (the vendor) to be able to get through the backlog over the weekend, and for the process to run smoothly from that point forward.

We all know that, if this were a Democrat-heavy county, this would have made national news. Trump won Pennsylvania by about 45,000 votes in 2016, so a 60,000-vote, alleged mistake could decide the outcome of the election for the Commonwealth of Pennsylvania. There should be more scrutiny placed on the mail vendor, Mid-West Direct, to ascertain exactly what may have led to the problem in the first place. It is not clear if Mid-West Direct only processes the ballots for mailing as provided by the county or whether or not they produce ballots and mail them from data provided from the county.

If the ballots were to be provided this week and were not, this could lead to a challenge in the courts to extend the deadline for the ballots to be returned. In neighboring Allegheny County, home to Pittsburgh and a Democrat-heavy area, mailed ballots on September 24th, 12 days before Westmoreland County even disclosed the issue with the unsent ballots. That means that an argument can be made for an extension of at least three or four days for the delay, if not closer to 10 or 12 days, for the difference from other counties that distributed ballots earlier.




Posted by: Fred || 10/12/2020 00:00 || Comments || Link || E-Mail|| [6462 views] Top|| File under:
How I plan to survive utter despair if Trump steals the election
[NYDAILYNEWS] In my household, the nightly self-administered dose of anxiety commences at dinnertime when my wife switches on MSNBC. As the president blunders through a press briefing leaving behind a trail of disinformation, my spouse invariably delivers an impassioned stream of expletives at the screen. Then we listen to the pundits, who have lately spent a worrisome amount of time commenting on the many devious ways in which our commander-in-chief could lose the election but remain president anyway.

Frankly, I simply cannot deal with this possibility. I'm already on anxiety meds and there's probably no medication in existence that can take the edge off the demise of democracy in America.

How does one cope with this level of stress? I've read a few articles written by therapists and charlatans that offer advice on maintaining sanity under difficult conditions. Some of these include finding your inner child and living one day at time.
Continued on Page 49
Posted by: Fred || 10/12/2020 00:00 || Comments || Link || E-Mail|| [6494 views] Top|| File under:
First-ever presidential endorsement of the Florida Police Chiefs Association goes to Donald J. Trump
[BIZPACREVIEW] The Florida Police Chiefs Association has come out in support of Donald Trump

...New York real estate developer, described by Dems as illiterate, racist, misogynistic, and what ever other unpleasant descriptions they can think of, elected by the rest of us as 45th President of the United States...
's reelection in the organization's first-ever endorsement of a presidential candidate.

In remarks posted online Friday, Jeff Pearson, chief of the Satellite Beach Police Department and head of the association, said he was "honored to announce our endorsement" of the president.

"Time and time again, President Trump has demonstrated his unwavering support for law enforcement and for the men and women that risk their lives to protect the peace," Pearson said.

"Just this year so far, 216 law enforcement officers in the United States have died in the line of duty," he continued, noting the figure is "a 93 percent increase from" 2019.

"We salute President Trump for his commitment to honoring our nation's fallen law enforcement officers and remembering their sacrifice," Pearson continued. "President Trump's support of the law enforcement is unmatched, and he continues supporting law enforcement by ensuring we have the tools, the training, and the information that we need to protect our communities."

"While other politicians are opening attacking law enforcement, President Trump signed the Mental Health and Wellness Act to provide essential services" for police, he continued, adding that Trump "has done more for police" than any previous president.

The president tweeted his appreciation for the endorsement, noting, "I was honored to receive the first ever Presidential Endorsement from the Florida Police Chiefs Association. Thank you, I will NEVER let you down!"


Posted by: Fred || 10/12/2020 00:00 || Comments || Link || E-Mail|| [6470 views] Top|| File under:
Jake Tapper pulverizes Biden spox, repeatedly!
[BIZPACREVIEW] CNN
...formerly the Cable News Network, now who know what it might stand for...
's "State of the Union" host Jake Tapper tried repeatedly and unsuccessfully on Sunday to get the Biden campaign to answer whether or not the former vice president plans on "packing" the Supreme Court with far-left radicals.In addition, Tapper flatly dismissed campaign spokeswoman Kate Bedingfield's claims about efforts by President Donald Trump
...His ancestors didn't own any slaves...
and the Republican-controlled Senate to nominate and seat Judge Amy Coney Barrett ahead of the Nov. 3 election as being unconstitutional.
Continued on Page 49
Posted by: Fred || 10/12/2020 00:00 || Comments || Link || E-Mail|| [6471 views] Top|| File under:
Home Front: WoT
Wheelchair-bound GOP candidate has home vandalized by extremists
[BIZPACREVIEW] It seems that nobody is off-limits when it comes to the expression of hate by left-wing

murderous Moslem

s, including wheelchair-bound GOP congressional candidate Madison Cawthorn.Made famous last month when the North Carolina candidate raised himself out of his wheelchair to pay tribute to the flag, Cawthorn is back in the spotlight after left-wing

Lions of Islam

allegedly vandalized both his home and a county GOP office.

"At 4:55am last morning, activists from far-left fringe Antifa

...the armed wing of the Democratic Party...
groups acted on the aggressive rhetoric of my opponent and committed gross acts of vandalism and destruction of property across this district," Cawthorn wrote in a Facebook post published Saturday afternoon.

"My opponent's strike force inflicted thousands of dollars of damage to both public and private property. The Henderson County GOP office, which was defaced with graffiti, many businesses, and local homes who displayed support for both my candidacy and other Republicans were attacked and their signs defaced."

He added that the

Lions of Islam

had "spray-painted threats of violence and echoed my opponent's words, as they symbolically crushed my neck and head on each sign deposited on my property."




Posted by: Fred || 10/12/2020 00:00 || Comments || Link || E-Mail|| [6464 views] Top|| File under:
Government
Trump promises more 'breathtaking' documents about Russia probe are coming
[NYPost] President Trump promised that more "breathtaking" documents pointing to the involvement of the Obama administration and the Hillary Clinton campaign in the Russia investigation will be coming soon.

"Documents are being released at a level now that nobody's ever seen before, Things that nobody thought were going to get released have been released and you're seeing it all the time. You see what's going on. We caught them cold, we have them cold," Trump told host Maria Bartiromo on "Sunday Morning Futures."

"And now they have to do something about it, but other documents are going to be released, Maria, which are breathtaking. Wait until you see what's coming out," the president said.

Bartiromo asked if the new documents would be about the FBI's role or Clinton's.

"It's about everything. Hillary Clinton is 'Crooked Hillary.' I don't call her 'Crooked Hillary' for nothing," he said.
Posted by: Ebbising Hupoth8296 || 10/12/2020 10:51 || Comments || Link || E-Mail|| [6465 views] Top|| File under:
Coup Plotters Considered Never Allowing Trump To Be Inaugurated
Via Rantingly
[And Magazine] An exclusive report based on a senior Department of Defense official's account — the coup plotters considered never transferring power to the President-elect of the United States of America.

Recent revelations, including the declassification of key documents, have effectively ended any speculation about what really transpired in 2016 and 2017 in regard to Donald Trump and spurious allegations of Russian collusion. The story was a fabrication. None of it was ever true. There really was a conspiracy, and we really did witness the first attempted coup in American history.

Information uncovered within the last few days by AND Magazine adds significantly to our understanding of the scope of the conspiracy and suggests strongly that subsequent to the election of Donald Trump there was serious consideration given to simply not transferring power to the President-Elect.
...
Circa November 10, 2016, the senior official speaking to AND Magazine received a phone call in his office at the Pentagon on a secure phone. The call was from the Department of Defense Under-Secretary's office that coordinated attendance and participation in inter-agency meetings at the White House. The call concerned planning for a short fuse, inter-agency meeting at the White House. It was explained that a new committee was being formed to finalize and establish the timeline and storyline connecting Russia with the election of President Trump. The senior official speaking to AND Magazine had been named to be part of this new committee.

During this phone call, it was explained to AND's source that one of the committee's taskings was to develop a plan to delay and/or reschedule the inauguration. While the official to whom the call was made ultimately deliberately avoided attending committee meetings, he did see subsequent Top Secret email traffic that showed significant inter-agency discussion of the possibility of not proceeding as scheduled with the transfer of power.

At some point, this idea appears to have been dropped in favor of proceeding with the strategy of creating an impeachment narrative, but for months apparently there was significant discussion of the possibility of simply not handing over the Presidency to Donald Trump.
Posted by: Phuque Whereger7256 || 10/12/2020 03:41 || Comments || Link || E-Mail|| [6471 views] Top|| File under:
Who's in the News
44
[untagged]
6
Antifa/BLM
5
Commies
5
Sublime Porte
4
Taliban
3
Human Trafficking
3
Govt of Pakistain Proxies
2
Narcos
2
Govt of Pakistan
2
Moslem Colonists
2
Islamic State
2
Govt of Iran
1
TTP
1
al-Qaeda
1
al-Qaeda in North Africa
1
Boko Haram (ISIS)
1
Govt of Syria
1
Hamas
1
Houthis
1
Tin Hat Dictators, Presidents for Life,
Bookmark
E-Mail Me
The Classics
The O Club
Rantburg Store
The Bloids
The Never-ending Story
Thugburg
Gulf War I
The Way We Were
Bio
Merry-Go-Blog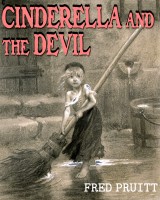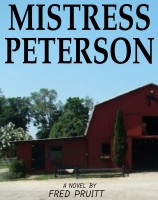 On Sale now!


A multi-volume chronology and reference guide set detailing three years of the Mexican Drug War between 2010 and 2012.

Rantburg.com and borderlandbeat.com correspondent and author Chris Covert presents his first non-fiction work detailing the drug and gang related violence in Mexico.

Chris gives us Mexican press dispatches of drug and gang war violence over three years, presented in a multi volume set intended to chronicle the death, violence and mayhem which has dominated Mexico for six years.
Click here for more information


Meet the Mods
In no particular order...


Steve White
Seafarious
Pappy
lotp
Scooter McGruder
john frum
tu3031
badanov
sherry
ryuge
GolfBravoUSMC
Bright Pebbles
trailing wife
Gloria
Fred
Besoeker
Glenmore
Frank G
3dc
Skidmark
Alaska Paul



Better than the average link...



Rantburg was assembled from recycled algorithms in the United States of America. No trees were destroyed in the production of this weblog. We did hurt some, though. Sorry.
3.233.219.62

Help keep the Burg running! Paypal: