-Lurid Crime Tales-
'Increasingly hostile': Flynn lawyers argue Judge Sullivan must recuse from case due to bias
[Washington Times] Lawyers for retired Lt. Gen. Michael Flynn filed a lengthy motion with the federal court on Wednesday, calling for the disqualification of Judge Emmet Sullivan, who has presided over the case since 2017, due to alleged bias against the former Trump national security adviser.

The 40-page filing calling for Sullivan's recusal, filed by former federal prosecutor and lead Flynn attorney Sidney Powell, argued that the judge's "increasingly hostile and unprecedented words and deeds in what has become his own prosecution of General Flynn mandate his disqualification from further participation in these proceedings and the referral of his conduct to the D.C. Circuit Judicial Council" and that "the appearance of bias here is terrifying and mandates disqualification." The motion comes a week after Flynn's lawyers and the Justice Department appeared before Sullivan to argue for the case to be dismissed.

Attorney General William Barr appointed U.S. Attorney Jeffrey Jensen to review the Flynn case, after which a host of new documents deemed exculpatory by Flynn's lawyers were discovered. The Justice Department told the district court in May "that continued prosecution of this case would not serve the interests of justice" as it sought to drop its case. Instead, Sullivan appointed retired New York Judge John Gleeson to present arguments in opposition to the Justice Department's motion and to explore whether Flynn should be charged with perjury or contempt.

Flynn's lawyers cited the federal rules governing recusal which state, in part, that a judge "shall disqualify himself ... where he has a personal bias or prejudice concerning a party." They also quoted from a D.C. Circuit Court ruling in a 2019 case involving the military judge presiding over the Guantanamo Bay hearings against Abd al Rahim Hussein Muhammed al Nashiri, arguing that "by the time of his failure to follow the mandamus of the D.C. Circuit panel and his decision with his own retained counsel to take the unprecedented and improper step of filing his petition for rehearing en banc" Sullivan had "cast an intolerable cloud of partiality over his subsequent judicial conduct" and "risked undermining the public's confidence in the judicial process."
Posted by: Besoeker || 10/08/2020 10:53 || Comments || Link || E-Mail|| [6484 views] Top|| File under:
New Jersey mailman, 26, faces up to five years in prison for 'dumping 99 ballots in the trash that were meant for voters in heavily Democratic suburbs'
[Daily Mail, Where America Gets Its News] A postal employee in New Jersey dumped more than 1,800 pieces of mail, including 99 ballots for the upcoming election, that were intended for households in heavily Democratic areas, federal prosecutors said Wednesday.

Nicholas Beauchene, 26, of Kearny, faced arraignment later on Wednesday in federal court in Newark on charges of delay, secretion or detention of mail and obstruction of mail.

If convicted of delay of mail, he faces up to five years in prison and a $250,000 fine.

A conviction for obstruction of mail carries a maximum penalty of six months in prison and a $5,000 fine.

It was not known if he had retained a lawyer. Beauchene has not responded to a request from DailyMail.com for comment.
Posted by: Fred || 10/08/2020 00:00 || Comments || Link || E-Mail|| [6485 views] Top|| File under:
-Short Attention Span Theater-
Disgraced Former Rep. Katie Hill's Former Staffers Take Over Official Twitter Account, Slam Ex-Boss
[BREITBART] Disgraced former Rep. Katie Nice Boobies! Hill

...Dem representative from

Caliphornia, an impregnable bastion of the Democratic Party,

who ran as a bisexual, resigned from Congress when nude pictures of her came to light, along with information that she was being bisexual with one of her aides. Katie appears to be unacquainted with the word shame...
's (D-CA) ex-staffers commandeered her official government account on Tuesday and posted a slew of messages critical of their former boss.The string of messages from the anonymous former employees came on the heels of an announcement that Blumhouse Pictures, a studio best known for horror movies, is producing a film about Hill's life.

Blumhouse founder Jason Blum said he was "inspired" by Hill's story, which includes a "throuple" involving her then-husband and a female campaign staffer.


"Katie's former staff here," the trail of messages began, before saying they were "disappointed" in Blum, actress Elizabeth Moss, who will portray Hill, and Michael Seitzman, the screenwriter.

"What happened to Katie Hill shouldn't happen to anyone. But, this moment requires more nuance, as Katie Hill's story — our story — is also one of workplace abuse and harassment," they said in another tweet.


"Katie Hill can be both a victim and perpetrator," they wrote, alluding to Hill's allegation that her former husband abused her. "And, staff can experience severe consequences for speaking out against their powerful boss."




Posted by: Fred || 10/08/2020 00:00 || Comments || Link || E-Mail|| [6483 views] Top|| File under:
-Signs, Portents, and the Weather-
Jews Targeted For COVID Lockdowns By Anti-Semitic Mayor and Governor, Hispanics and Blacks Spared
[MichaelSavage] DeBlasio's Zip Code Lockdowns
NY POST

11219: Borough Park, Brooklyn (3869 caser per) 60 percent Jewish

11223: Gravesend/Homecrest, Brooklyn (3215 cases per) 20 percent Jewish

11230: Midwood, Brooklyn (3614 cases per) 40 percent Jewish

11204: Bensonhurst/Mapleton, Brooklyn (3205 cases per) 20 percent Jewish

11210: Flatlands, Brooklyn (3237 cases per)

11691: Edgemere/Far Rockaway, Queens (4640 cases per) 17 percent Jewish

11229: Gerritsen Beach/Sheepshead Bay, Brooklyn (2563 cases per) 50 percent Jew

11367: Kew Gardens Hills/Pomonok, Queens (3073 cases per) 22 percent Jewish

11415: Kew Gardens, Queens (3346 cases per) 49 percent Jewish

Areas not shut down:

Corona Queens – 4661 cases per 100,000 – Ethnic makeup – 71 percent Hispanic, 12 percent black

Airport/East Elmhurst – 4889 cases per 100,000 – Ethnic makeup – 55 percent Hispanic, 10 percent black, 21 percent Asian

East Harlem – 3361 per 100,000 – Ethnic makeup – 40 percent Hispanic, 25 percent black, 7 percent Asian

Pelham Gardens/Allerton/Baychester – 4647 per 100,000 – Ethnic makeup – 29 percent Hispanic, 36 percent black, 8 percent Asian, 24 percent white








Posted by: Besoeker || 10/08/2020 00:00 || Comments || Link || E-Mail|| [6481 views] Top|| File under:
Home Front: Politix
Joe Biden under ACTIVE criminal investigation for his role in Russia gate and Ukraine
[Right Scoop] Paul Sperry, who the president loves to retweet, is reporting now that Joe Biden is under an active federal criminal investigation for his role in the 2016 phony Russia investigation that led to spying on his campaign. Also, his Ukraine misdeeds are under investigation as well:

I don't like to post stuff like this from just one source, so take it for what it's worth to you.

If Sperry is right, this is huge news which would contradict what AG Barr has said, even somewhat recently in his interview with CNN, about Biden and Obama not being under investigation. But the way Barr announced it earlier this year left room for things to change and perhaps evidence has led them down this road.

I doubt Barr would confirm this less than a month before the election though. But maybe another reporter will check with their sources on this and we can learn if this is really true. It would be a bombshell.

[PUBLISH.TWITTER]
Posted by: Besoeker || 10/08/2020 01:03 || Comments || Link || E-Mail|| [6483 views] Top|| File under:
CA Officials Topple Giant 'TRUMP' Sign Overlooking 405 Freeway, Citing 'Life And Safety Hazard'
[Zero] California officials were so triggered after someone erected a giant "TRUMP" sign on a hillside overlooking a Los Angeles freeway, that they promptly removed it from the private property within two hours of a caller reporting it.

The sign, visible on the hills near the Sepulveda Pass as Los Angeles drivers began their Tuesday commute, was first reported just before 7 a.m. by a driver who "was apparently concerned it could spark a blaze" after the state's history of "destructive brush fires in the past few years."
As such, the CA Highway Patrol noted the sign as a "traffic hazard" as drivers began to decelerate to take photos of the sign.

By 9 a.m., the sign was taken down by the California Department of Transportation (Caltrans), which entered private property and "laid it down so it wasn't a visual distraction." (h/t The Federalist).
Posted by: Besoeker || 10/08/2020 00:49 || Comments || Link || E-Mail|| [6479 views] Top|| File under:
VP Debate Recap: Mike Pence Eviscerates the Biden-Harris Campaign
[PJ] Vice President Mike Pence dissected each of the arguments for Democratic nominee Joe Biden and his running mate, Kamala Harris, during the vice-presidential debate. Pence schooled Harris on issues ranging from the coronavirus pandemic to packing the Supreme Court to the Green New Deal and from China to the riots to the false "white supremacy" attacks on Trump.

Pence treated both Harris and USA Today's Susan Page (the moderator) with grace, although he did speak beyond the time he was allotted. Harris also did so, and it appeared that Page cut Pence off more frequently than she cut off Harris. Harris, frequently a prickly debater, came off as very condescending.

Some legacy media outlets may claim that Pence hogged the stage, but according to CNN, the two vice-presidential candidates spoke for almost exactly the same amount of time, 36 minutes.
Posted by: Besoeker || 10/08/2020 00:41 || Comments || Link || E-Mail|| [6490 views] Top|| File under:
NBC News' 'Undecided' Voters Previously Featured as Biden Supporters on MSNBC
[FreeBeacon] NBC News featured a pair of "undecided" voters during a network town hall earlier this week who had previously declared their support for Democratic nominee Joe Biden on the network's sister channel, MSNBC.

Lawyer Peter Gonzalez and marketing executive Ismael Llano posed questions to Biden during a town hall on Monday, when he appeared before what the network described as an "audience of undecided Florida voters."

Both Gonzalez and Llano, however, were featured in an MSNBC segment in August to explain why they support Biden. "If we get four more years of Trump, good luck, and good luck with the future attracting younger voters," Gonzalez said as an MSNBC chyron noted he was "voting for Biden." Llano was also identified as "voting for Biden" and offered praise for the former vice president.

It is not the first time that television networks have featured Trump opponents masquerading as undecided voters, who are difficult to find and often less publicly vocal about their political views. ABC News last month described several Trump critics as undecided voters, including one who had previously described Trump as a "f—ing moron," "pathetic," "pig," "swine," and a "punk ass" on social media.
Posted by: Chesing Slavinter3713 || 10/08/2020 00:00 || Comments || Link || E-Mail|| [6472 views] Top|| File under:
Putin Praises 'Ideological' Links Between Democrats, Soviet Communism
[BREITBART] Russian President Vladimir Putin
...President-for-Life of Russia. He gets along well with other presidents for life. He is credited with bringing political stability and re-establishing something like the rule of law, which occasionally results in somebody dropping dead from poisoning by polonium or other interesting substance. Under Putin, a new group of business magnates controlling significant swathes of Russia's economy has emerged, all of whom have close personal ties to him. The old bunch, without close personal ties to Putin, are in jail or in exile or dead from poisoning by polonium or other interesting substances...
said Wednesday that he could work with Joe Foreign Policy Whiz Kid Biden
...Candidate for president in 2020. I had the great honor of being arrested with our UN Ambassador on the streets of Soweto, trying to get to see him on Robbens Island...
in a new administration, citing common ground he shared with the Democrats over a shared embrace of Soviet ideology.Bloomberg News reported that while Putin praised President Donald Trump
...New York real estate developer, described by Dems as illiterate, racist, misogynistic, and what ever other unpleasant descriptions they can think of, elected by the rest of us as 45th President of the United States...
for improving relations, he was prepared to work with Biden if he won the U.S. election.

He cited Biden's support for new arms reduction treaties — such as the lopsided New START under President Barack Obama
They get bitter, they cling to guns or religion or antipathy to people who aren't like them...
Putin added, approvingly, that Biden's Democrats shared similar ideals to those Russia embraced under Soviet communism:

The Russian leader even argued that the values of the Democrats were similar to those of the Soviet Communist Party, of which he said he'd been a member for 18 years. The Soviet regime's longtime ties with the Black community in the U.S. could also be a basis for links to the Democrats, he said.

"Equality, brotherhood, what's wrong with that?" Putin said. "There is some kind of ideological basis for establishing contacts with a representative of the Democratic Party

...every time you hear the phrase white people, white supremacy, white anything but paint, you're listening to a Democrat. Ask him/her/it to reimagine something for you; they do that a lot, though not well. They can hear a dog whistle a mile or two away. They invented the spoils system and Tammany Hall, and inspired the addition of the word (Thomas) Nasty to the English language. They want to stop continental drift and repeal the law of unintended side effects...
Posted by: Fred || 10/08/2020 00:00 || Comments || Link || E-Mail|| [6481 views] Top|| File under:
Mark Kelly Admits He Would Vote Against Judge Amy Coney Barrett
[BREITBART] Democrat Senate candidate Mark Kelly admitted in a debate Tuesday night that he would vote against confirming Judge Amy Coney Barrett to the U.S. Supreme Court.Kelly, like other Democrats, has argued that the confirmation of a new justice to replace the late Ruth Bader Ginsburg should wait until after the election — the opposite of the position most Democrats held four years ago. (At the time, Republicans said the late Justice Antonin Scalia's seat should not be filled until after the election.)

But Kelly had been somewhat guarded about whether he would, in fact, vote against Barrett. He might have a vote, even if the vote were to be held before the new Congress, because he is running against Sen. Martha McSally (R-AZ) to serve the remaining two years of the term of the late Sen.
John Maverick McCain
... the Senator-for-Life from Arizona, former presidential candidate and even more former foot soldier in the Reagan Revolution. As an ordinary citizen he greased the infamous hookers peeing on the Obamabed in Moscow dossier in an attempt to smear President Trump...
(R-AZ).

Though Republicans are promising a vote before Election Day, if there are any delays, Kelly would have to make a choice.

On Tuesday evening, during the one and only debate for the Arizona seat, Kelly said he would oppose Barrett — even though confirmation hearings, scheduled for next week, have not yet begun.
Posted by: Fred || 10/08/2020 00:00 || Comments || Link || E-Mail|| [6500 views] Top|| File under:
Army Reserve Investigating Democrat North Carolina Senate Hopeful Cal Cunningham
[BREITBART] The United States Army Reserve is investigating North Carolina Senate candidate James Calvin "Cal" Cunningham III, a lieutenant colonel who is alleged of having an extramarital affair in potential violation of the Uniform Code of Military Justice (UCMJ).

"The Army Reserve is investigating the matters involving Lt. Col. James Cunningham. As such, we are unable to provide further details at this time," Army Reserve

front man

Lt. Col. Simon Flake said in a statement Wednesday morning.

The acknowledgment that the Army Reserve is looking into his behavior could cast a cloud over Cunningham's image as well as career in the military, since extramarital affairs are prohibited and punishable under the UCMJ.

Nationalfile.com first reported that Cunningham and a public relations executive, Arlene Guzman Todd, exchanged sexually-charged text messages that talked about kissing and more.

On Tuesday, Guzman Todd confirmed that they had an affair and more text messages emerged that indicated the two engaged in sexual intercourse in Cunningham's family home, and that she had nude photos of him and had jokingly told a friend she would send them to his opponent if he continued ignoring her.

In a statement to the

News Agency that Dare Not be Named

, Guzman Todd apologized for the "pain and embarrassment, and disrespect I've caused to my immediate family, loved ones, and everyone affected by this situation."

"A few months back, I displayed a lapse in judgment by engaging in a relationship with Cal Cunningham during a period of marital separation," she said. "The relationship spanned several months and consisted primarily of a series of text exchanges and an in-person encounter."

Guzman Todd is married to an Army combat veteran who deployed to war five times.

Cunningham, himself a married father of two, has also confirmed the texts are authentic. He said in a statement last week, "I have hurt my family, disappointed my friends, and am deeply sorry. The first step in repairing those relationships is taking complete responsibility, which I do. I ask that my family's privacy be respected in this personal matter."


But please elect me to represent you



Posted by: Fred || 10/08/2020 00:00 || Comments || Link || E-Mail|| [6470 views] Top|| File under:
Behar to Pelosi: 'I'm Dreaming of the Day When We All Say 'President Nancy Pelosi'
[BREITBART] Co-host Joy Behar revealed one of her desires about House Speaker Nancy San Fran Nan Pelosi

Congresswoman-for-Life from the San Francisco Bay Area, born into a family of professional politicians. On-again-off-again Speaker of the House. It's not her fault when they lose, but it's her accomplishment when they win. Noted for her heavily botoxed grimace and occasional senior... uhhh... moments...
(D-CA) on Wednesday's broadcast of ABC's "The View."

Behar said, "I'm dreaming of the day when we all say 'President Nancy Pelosi.' I think that sounds really good. But the polls are showing that Biden is ahead in key swing states. It's very encouraging in many ways, Pennsylvania, et cetera, but I'm still worried that they could steal this election. I know that the Russians are still involved. Trump's own Department of Homeland Security just released a report warning that Russia is a key threat to the election. Now we knew this going into 2016 too, and we saw how that turned out. This is why I'm not counting my chickens at all. I'm still nervous. People have to vote, and we have to win in a landslide. How concerned are you about that?"

Pelosi said, "Well, I'm concerned, but I don't— my motto is we don't agonize, we organize. I have no doubt that the president, in typical fashion, will lie, cheat, and steal to win this election. So we are prepared for that. I'm sorry to have to say that, by being speaker of the House and he's president of the United States, but that is the reality."
Posted by: Fred || 10/08/2020 00:00 || Comments || Link || E-Mail|| [6490 views] Top|| File under:
'Eat in Peace': Bo Snerdley, PAC targets Kamala Harris in one doozy of an ad ahead of VP debate
[BIZPACREVIEW] Sen. Kamala Harris, D-Calif., the vice presidential running mate for Democratic nominee Joe Biden, is being held to account for voicing her support for the violent protests that rocked American cities over the summer.

Not by the mainstream media, of course, but by a "non-traditional" political action committee headed up by James Golden, aka Bo Snerdley, the longtime producer for talk radio titan Rush Limbaugh.

New Journey PAC seeks to realign the black vote with candidates and issues that "support conservative values and by consequence, help the black community," and the PAC released a video ad that draws on what could be the pivotal issue in next month's election — law and order.

Harris is featured in the ad, titled "Eat in Peace," as she speaks with Stephen Colbert during an appearance on his show in June — this being the height of the civil unrest over the death of George Floyd.

The release of the ad comes as Harris is set to debate Vice President Mike Pence at the University of Utah on Wednesday evening.

"Since the mainstream media won't do it and it is doubtful the debate moderator will, we're calling Kamala Harris out on her words and threats directed toward peaceful American citizens," Golden said.


Posted by: Fred || 10/08/2020 00:00 || Comments || Link || E-Mail|| [6472 views] Top|| File under:
Who's in the News
38
[untagged]
4
Taliban
4
Islamic State
3
Moslem Colonists
3
Sublime Porte
2
Antifa/BLM
1
Commies
1
Govt of Iran
1
Arab Spring
Bookmark
E-Mail Me
The Classics
The O Club
Rantburg Store
The Bloids
The Never-ending Story
Thugburg
Gulf War I
The Way We Were
Bio
Merry-Go-Blog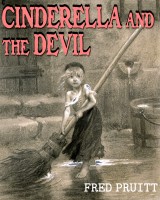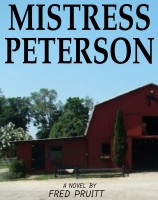 On Sale now!


A multi-volume chronology and reference guide set detailing three years of the Mexican Drug War between 2010 and 2012.

Rantburg.com and borderlandbeat.com correspondent and author Chris Covert presents his first non-fiction work detailing the drug and gang related violence in Mexico.

Chris gives us Mexican press dispatches of drug and gang war violence over three years, presented in a multi volume set intended to chronicle the death, violence and mayhem which has dominated Mexico for six years.
Click here for more information


Meet the Mods
In no particular order...


Steve White
Seafarious
Pappy
lotp
Scooter McGruder
john frum
tu3031
badanov
sherry
ryuge
GolfBravoUSMC
Bright Pebbles
trailing wife
Gloria
Fred
Besoeker
Glenmore
Frank G
3dc
Skidmark
Alaska Paul



Better than the average link...



Rantburg was assembled from recycled algorithms in the United States of America. No trees were destroyed in the production of this weblog. We did hurt some, though. Sorry.
34.239.170.169

Help keep the Burg running! Paypal: