-Lurid Crime Tales-
Florida AG referes Michael Bloomberg to FBI and state authorities for criminal investigation
[THUD] Ashley Moody, Florida's Attorney General has referred Michael Bloomberg to the FBI and state authorities, calling for a criminal investigation.


*Snicker* Something about petard hoisting fits about here...

In a letter to Michael McPherson of the FBI and Florida Department of Law Enforcement Commissioner Richard Swearingen, Moody wrote "After preliminarily reviewing this limited public information and law, it appears further investigation is warranted. Accordingly, I request that your agencies further investigate the matter and take appropriate steps as merited."

Tuesday, Rep. Matt Gaetz called for an investigation into billionaire Mike Bloomberg for "potentially engaging in bribery and vote buying in the state of Florida." Gaetz argued Blooomberg is paying the "debts of felons in exchange for their votes. Not every felon...it's just those that they specifically identified as the Biden voters."
Posted by: Besoeker || 09/24/2020 04:39 || Comments || Link || E-Mail|| [6470 views] Top|| File under:
77-year-old veteran attacked for wearing MAGA hat
[KRCRTV] A 77-year-old military veteran described how he was attacked in Red Bluff, apparently because he was wearing a 'Make America Great Again' (MAGA) hat supporting President Donald Trump

...the Nailer of NAFTA...
The attack happened Friday, September 18 in broad daylight at the Red Bluff post office.

The victim did not want to be identified. He told KRCR-TV the attack caught him completely by surprise. He was wearing a MAGA hat and a 'Back the Blue' mask with a blue line in support of police. He was approached by a man and woman.

"She looked at me and she goes, 'We just don't like people like you.' Just kind of got shocked a little bit and said, 'Well, that breaks my heart,' and no more sooner out of my mouth, I get hit on the left side of my head. "

"Then somehow he got me in a headlock and started pounding me on top of my head ... I got blood all over the place and I'm trying to figure, you know, where's my hat, where's my package?"

The victim was taken by ambulance to St. Elizabeth Hospital, where he was treated and released. A photo shows cuts and scrapes to the top of his head. Three days later he said he's still having headaches.

Red Bluff Police later arrested the suspect 26-year-old Daniel Gomez-Martinez for battery and elder abuse.


Another one case of elder abuse? This is not how I expected the generational war to proceed.
Posted by: Fred || 09/24/2020 00:00 || Comments || Link || E-Mail|| [6462 views] Top|| File under:
-Short Attention Span Theater-
Video of Rep. Jerry Nadler Goes Viral:
[100PercentFedUp] Leaders of the Democrat Party held a press conference today to announce their latest effort to stop President Trump. During the comments from Leader Pelosi, Jerry Nadler was seen walking in a very peculiar manner.


He shit himself


Why does Washington have so many lifetime politicians like Rep. Nadler? He's hanging on by a thread. Term limits are needed ASAP so that these politicians will move on back to the real world. Yes, the DC Swamp needs to be drained, and Nadler is a perfect person to start with.

We're not making fun of Rep. Nadler; we're concerned for him since, on several occasions, he seems ill. Who can forget when he passed out in front of a crowd while sitting next to NYC Mayor de Blasio? That was frightening.

The video below is an ad for term limits:

Umm, Jerry? You okay there, bud?

Umm, Jerry? You okay there, bud?pic.twitter.com/3chDBTYrK3

Trending: Senator Ted Cruz Successfully Blocks Resolution Honoring Justice Ruth Bader Ginsburg

— [OnReady] ⭐️⭐️⭐️ (@HuberHammerQ_) September 23, 2020

A CLOSER LOOK:

Jerry Nadler is not OK. pic.twitter.com/bcuLrAD8XI

— 🇺🇸Maggie VandenBerghe🇺🇸 (@FogCityMidge) September 23, 2020

NADLER'S FAINTING EPISODE:
During a public "Speed Cameras Save Lives" meeting, this afternoon in New York City, Jerry Nadler began to pass out. The video below shows a concerned DeBlasio saying, "Jerry, take a drink." "You seem a little dehydrated," said the Communist Mayor of New York City, who apparently offers instantaneous medical diagnoses, as part of his repertoire of services he offers to his community. Rep. Nadler answers, "what?" to which DeBlasio replies, "You seem a little dehydrated. Are you okay?" "Do you want to take a break? Are you alright?" DiBlasio asked. All the while, Rep. Nadler, who seems to have been invigorated by his new position as an attack dog on the House Judiciary Committee, remained motionless, and appeared confused, with his head hanging down.

Within moments, two doctors dressed in white jacket approached Nadler, as a woman can be heard in the background asking for someone to call 911.

JERRY NADLER PASSES OUT AT DE BLASIO PRESSER: pic.twitter.com/gaOZZ60aZK

— JW Watch (@JW_Watch) May 24, 2019

Nadler, who, in 2002, had gastric bypass surgery, was recently seen gorging himself in a local restaurant with a CNBC reporter while talking about how President Trump's behavior is worse than anything Nixon ever did.

Perhaps the stress of constantly attacking an innocent person and his family are beginning to take a toll on the angry Democrat?

Here's another excerpt of that extraordinary interview with @RepJerryNadler on @CNBC A link to the entire interview is in an earlier post. pic.twitter.com/RGEDVpjWim

— Ross Garber (@rossgarber) May 15, 2019

UPDATE: Nadler spokesman is saying: "He is okay. Seems to have been dehydrated and it was very warm in the room. He is now responsive and receiving a check-up."


Posted by: 746 || 09/24/2020 04:16 || Comments || Link || E-Mail|| [6473 views] Top|| File under:
Fifth Column
Democrats' 'War Game' for Election Includes West Coast Secession, Possible Civil War
[Breitbart] Democrats are contemplating secession and potential civil war as they game out possible scenarios for a closely contested election, according to a report by Ben Smith in a New York Times column Sunday.

The bulk of Smith's column is devoted to the question of how the media will handle Election Night coverage, given that the result may not be known for weeks. Vote-by-mail, which many states have only recently adopted — ostensibly, to prevent the spread of coronavirus in polling places — could lead to an uncertain result.

However, buried near the end of Smith's column is a report that Democrats have participated in a "war game" in which they considered several possible outcomes of the election.

In one scenario, John Podesta — the former chair of Hillary Clinton's presidential campaign, and a leading figure in party circles — played former Vice President Joe Biden, and refused to concede the election.

The result: the threat of secession by the entire West Coast, followed by the possible intervention of the U.S. armed forces:
Posted by: 3dc || 09/24/2020 02:59 || Comments || Link || E-Mail|| [6488 views] Top|| File under: Commies
Home Front: Politix
Jill Biden's First Husband Backs Trump: 'I Was Betrayed by the Bidens,' Claims Their Love Story a Lie
[Breitbart] Dr. Jill Biden's first husband spoke up this week publicly for the first time in decades, announcing he is voting for President Donald Trump instead of his ex-wife's husband, Democrat Joe Biden.

In the interview with Inside Edition, Bill Stevenson‐the owner of the Delaware nightclub the Stone Balloon and Jill Biden's first husband‐claims the story that Joe and Jill tell about how they met is a lie.

"I was betrayed by the Bidens. Joe was my friend. Jill was my wife," Stevenson said in the interview with Inside Edition.

Joe and Jill Biden claim they were set up on a blind date in March 1975, a few years after Joe's first wife, Neilia Biden, died in a fatal car crash that also claimed their daughter's life. Joe and Neilia's sons, Hunter and Beau Biden, survived the fatal car accident, which happened in December 1972 right after Joe was first elected to the United States Senate. Joe was sworn into the Senate from the hospital where his sons were recovering.

As the story goes, as the Bidens have told it time and again in campaign rallies and books and again most recently at the Democrat National Convention, a few years after Neilia's death he saw a picture of Jill‐a model‐on an advertisement in Delaware in March 1975. The next day, Joe claims his brother Frank‐who has also been drawn into corruption concerns surrounding the Biden family‐introduced Joe and Jill Biden since Frank knew Jill from college.

"The Bidens' love story reads like a classic fairytale," Inside Edition's Steven Fabian said in the news package rolling out the Stevenson interview. "They saw a movie together on that blind date, fell in love, and never looked back. But Jill Biden's ex-husband says there's much more to the story, claiming Jill and Joe's relationship actually started in 1974 when he was still married to Jill."
Posted by: Sholunter Graith3951 || 09/24/2020 08:50 || Comments || Link || E-Mail|| [6465 views] Top|| File under:
Mike Bloomberg's Team Re-Enfranchises 32,000 Felons In Florida ‐ All Of Whom Are Black Or Latino
[Hot Air] A clever bit of gamesmanship by Democrats who've otherwise been thwarted in their attempt to return Florida's many hundreds of thousands of felons to the voter rolls in time for the election. In 2018 Floridians passed a constitutional amendment that restored the right to vote to anyone who'd been convicted of a crime other than murder or a sexual offense. That would have put a gigantic number of new voters in play, many of them poor and minorities, in a state that Trump won by a little more than 100,000 four years ago.

Can't have that, Republicans said. So the state legislature passed a law stipulating that felons would only regain their right to vote if they paid off all outstanding fines and court fees related to their cases. That policy was savaged as a de facto poll tax; a lawsuit ensued, but the new statute was upheld by the 11th Circuit Court of Appeals. Voting with the majority: Barbara Lagoa, one of Trump's new SCOTUS shortlisters. According to WaPo, some 775,000(!) felons still owe money to the court system. They're barred from voting unless and until SCOTUS itself says otherwise.

Posted by: Besoeker || 09/24/2020 08:39 || Comments || Link || E-Mail|| [6472 views] Top|| File under:
Cocaine Mitch absolutely disembowels Chuck Schumer on the floor of the Senate
[LouderwithCrowder] This is why we call him Cocaine Mitch. Actually, it's because of a thing that was said during a primary, but the real story isn't as interesting. The bottom line is that Cocaine Mitch is just a straight-up savage (see COCAINE MITCH DEFECATING ON THE NEW YORK TIMES IS THE CONTENT WE NEED and COCAINE MITCH CALLS FOR VOTE ON GREEN NEW DEAL, DEMOCRATS CRY SABOTAGE). If he had one f*ck to give, he left it back home in Kentucky next to his seersucker suit and a pitcher of mint julep. We know what's coming with the battle to nominate Trump's replacement for RBG. We know how dirty and vile Democrats will play, led by Chuck Schumer, who will have Nancy Pelosi's hand up his rectum like a Muppet.

But argumentatively speaking, let's pretend Schumer is the guy in charge. Cocaine Mitch wants you to know exactly who he is.

As we await the hurricane of misrepresentations and bad-faith attacks ... we need to understand, in very clear terms, why our colleague from New York is a uniquely non-credible messenger.

We know the games Democrats will play. They've been playing them since Robert Bork. The only difference is they grow more unhinged and evil with each Republican-nominated justice. Cocaine Mitch knows this is a once-in-a-lifetime opportunity and is making it clear he's ready for the war Democrats will turn it into.

And we're still three days away from Trump making his nomination.
Posted by: 746 || 09/24/2020 04:21 || Comments || Link || E-Mail|| [6467 views] Top|| File under:
Another Progressive Win: Brooklyn Development Plan Intended To Create 15,000 Jobs Is Shelved
[HotAir] Remember when Amazon tried to bring 25,000 new jobs to Queens and AOC and others blocked them? Something very similar just happened in Brooklyn. A development group wanted to invest a bunch of money and create an estimated 15,000 additional jobs but local progressives groups blocked a rezoning that was necessary for the plan to go forward. Now the company behind it has withdrawn it. Brooklyn may be struggling with double digit unemployment in the midst of a pandemic but they are still more worried about gentrification than jobs:

SEE ALSO: Just 43% of young black voters trust congressional Dems to do what's best for black people

The project, which required the city's approval to rezone the area, had been cast as a way to bring jobs to an underdeveloped industrial section of Sunset Park, and supporters argued that the city's massive job losses in recent months gave them an even more compelling reason to move forward with plans to create a shopping and office behemoth there. New York City's unemployment rate last month was 16 percent, nearly twice the national average...

"If a project like this can't succeed, it concerns me very much about the future of New York City — a place I've spent my whole life," the chief executive of Industry City, Andrew Kimball, said in an interview on Wednesday...

The proposal to rezone the area was stridently opposed by a handful of community groups, most notably Uprose, an environmental justice group, and Protect Sunset Park. The grass-roots opposition helped win over local elected officials, including Representatives Nydia M. Velázquez, Jerrold Nadler, Yvette D. Clarke and Hakeem Jeffries, who sent a letter to the City Council on Tuesday opposing the rezoning and urging council members to listen to residents.

While business leaders are shaking their heads, local progressives including the councilman for the area are celebrating this as a win for "people power."
Posted by: 746 || 09/24/2020 01:34 || Comments || Link || E-Mail|| [6465 views] Top|| File under:
Senate Releases Damning Report of Hunter Biden Foreign Payments and Influence Sales — Money, Hookers and Bribes...
[THECONSERVATIVETREEHOUSE] Senators Ron Johnson, chairman of the Senate Homeland Security and Governmental Affairs Committee, and Chuck Grassley, chairman of the Senate Finance Committee, released a report today showing millions in sketchy payments to the son of former Vice-President Joe Foreign Policy Whiz Kid Biden

...Candidate for president in 2020. I'm not working for you. Don't be such a horse's ass....
that showcase compromise and blackmail material.

Included in the release are details of payments made by the wife of the former Mayor of Moscow and what appear to be eastern European

hooker

s provided to Hunter Biden.
Continued on Page 49
Posted by: Fred || 09/24/2020 00:00 || Comments || Link || E-Mail|| [6464 views] Top|| File under:
California's Gavin Newsom Bans Gas-powered Vehicles, Effective 2035
[BREITBART]

Caliphornia, an impregnable bastion of the Democratic Party,

Governor Gavin Newsom announced Wednesday that the state will ban sales of gas-powered vehicles, effective in 2035. Newsom said that the "audacious" goal was necessary to achieve the state's goal of 100% renewable energy by 2045.Newsom said that his new executive order would "eliminate" the sales of "internal combustion engines" and move to electric vehicles — a move that he said would create jobs and allow California to "dominate" the market, and address climate change. Those who currently own gas-powered vehicles would still be allowed to operate them and to sell them on the used market.

2035 happens to be the same year that former Vice President Joe Foreign Policy Whiz Kid Biden

...Failed seeker of the Democratic presidential nomination on multiple occasions, vice president under Barack Obama, giving it a last try in his dotage for 2020...
has set as a deadline for the U.S. to eliminate fossil fuels from electricity production, five years later than originally proposed by Rep. Alexandria Ocasio-Cortez (D-NY) in her "Green New Deal." Ocasio-Cortez led the climate change panel on the "Biden-Sanders Unity Task Force" earlier this year.

Newsom cited ongoing wildfires, as well several recent record-breaking high temperatures in the state, in explaining his push for "ambitious goals" — though he did not explain how reducing local emissions would affect global climate enough to affect local temperatures. California currently emits 1% of the world's carbon emissions despite being the sixth-biggest economy.
Posted by: Fred || 09/24/2020 00:00 || Comments || Link || E-Mail|| [6469 views] Top|| File under:
De Blasio, Cuomo fume as DOJ puts 'anarchist' NYC funds on chopping block
Consequences are so frustrating.

[NYPOST] New York's Democratic leaders on Monday trashed President Trump after the Justice Department placed the Big Apple on a list of "anarchist jurisdictions" eligible to lose federal funds — with Mayor Comrade Bill de Blasio

...cryptocommie mayor of New York and for some reason a Dem candidate for president in 2020. Corrupt and incompetent, his qualifications for office seem to consist of being married to a black woman, with whom he honeymooned in Cuba. He has a preppy-looking son named Dante, whose Divine Comedy involved getting his back hair up when a police car drove past him slowly. New Yorkers voted for him, so they deserve him...
claiming the decision was "all about race."

Responding to the news that New York has been designated an "anarchist jurisdiction" by the DOJ, first reported by The Post, de Blasio and Gov. Andrew Sonny Cuomo
said the threat to yank funds from New York was a shameless move by Trump to boost his re-election campaign, rather than a sincere effort to discourage cities from tolerating violent mostly peaceful protests or cutting cops during violent mostly peaceful crime waves.
Continued on Page 49
Posted by: Fred || 09/24/2020 00:00 || Comments || Link || E-Mail|| [6469 views] Top|| File under:
DOJ snubs Nadler's request for testimony from top officials, cites reprehensible treatment of Barr
[BIZPACREVIEW] Rep. Jerrold Nadler got snubbed by the Department of Justice, which refused his request for

brass hats

to testify in upcoming hearings.

The request by the New York Democrat and House Judiciary Committee chairman was met with a stinging rebuke and refusal by Assistant Attorney General Stephen E. Boyd who called out committee members for using a July hearing to "air grievances" when they had the opportunity to question Attorney General William Barr in person.

Nadler called for appearances by Assistant Attorney General Eric Dreiband, Bureau of Prisons Director Michael Carvajal and U.S. Marshals Service Director Donald Washington. The officials were requested to appear before the Subcommittee on the Constitution, Civil Rights and Civil Liberties, with one of the meetings reportedly scheduled for this Thursday, according to Fox News.

But Boyd shot down the request, citing the way Barr was treated in the Oversight hearing on July 28 when Democrats "devoted their time entirely towards scolding and insulting the attorney general" who had appeared to address several different topics, including the Trump administration's response to months of protests and riots that erupted in the wake of the death of George Floyd.

"Unfortunately, when given the opportunity to obtain information from the head of the Department of Justice about precisely these matters, many committee members chose instead to use their allotted time to air grievances," the DOJ letter read.

"Rather than attempt to obtain information from the department that would assist the Committee in recommending legislation to the House, many members of the majority devoted their time entirely towards scolding and insulting the Attorney General," the letter continued.

"These members refused to allow the Attorney General to respond to their accusations or to answer questions asked for rhetorical effect," Boyd noted.

Barr was repeatedly interrupted, he reminded Nadler, noting that some did not even want to hear what he had to say.

"All told, when the attorney general tried to address the committee's questions, he was interrupted and silenced in excess of 70 times," Boyd wrote. "One member interrupted him and admitted, 'Well I don't want you to tell your story.'"

He even referenced The New York Times


...which still proudly displays Walter Duranty's Pulitzer prize...
and its assessment of the hearing in an article at the time.

"Democrat after Democrat posed questions to Mr. Barr only to cut him off when he tried to reply, substituting their own replies for his," the Times reported on Barr's testimony before the House Judiciary Committee.

"For months you've tried to get the attorney general to come. He's here. Why don't you let him speak?" Committee ranking member Jim Jordan told Nadler at the hearing.
Posted by: Fred || 09/24/2020 00:00 || Comments || Link || E-Mail|| [6464 views] Top|| File under:
Who's in the News
53
[untagged]
9
Antifa/BLM
3
Sublime Porte
3
Commies
2
Arab Spring
1
Govt of Iran
1
Govt of Sudan
1
Human Trafficking
1
al-Nusra
1
Muslim Brotherhood
1
Narcos
1
PLO
1
Moslem Colonists
Bookmark
E-Mail Me
The Classics
The O Club
Rantburg Store
The Bloids
The Never-ending Story
Thugburg
Gulf War I
The Way We Were
Bio
Merry-Go-Blog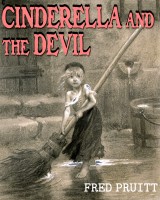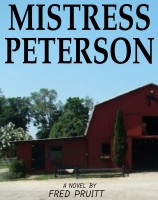 On Sale now!


A multi-volume chronology and reference guide set detailing three years of the Mexican Drug War between 2010 and 2012.

Rantburg.com and borderlandbeat.com correspondent and author Chris Covert presents his first non-fiction work detailing the drug and gang related violence in Mexico.

Chris gives us Mexican press dispatches of drug and gang war violence over three years, presented in a multi volume set intended to chronicle the death, violence and mayhem which has dominated Mexico for six years.
Click here for more information


Meet the Mods
In no particular order...


Steve White
Seafarious
Pappy
lotp
Scooter McGruder
john frum
tu3031
badanov
sherry
ryuge
GolfBravoUSMC
Bright Pebbles
trailing wife
Gloria
Fred
Besoeker
Glenmore
Frank G
3dc
Skidmark
Alaska Paul



Better than the average link...



Rantburg was assembled from recycled algorithms in the United States of America. No trees were destroyed in the production of this weblog. We did hurt some, though. Sorry.
34.226.234.102

Help keep the Burg running! Paypal: