Fifth Column
Soros-Backed Coalition Preparing for Post-Election Day Chaos ‐ 'We're Going to Fight Like Hell'
[Breitbart] Under the guise of seeking to "prevent a constitutional crisis," a massive network of well funded left-wing activists and progressive groups are training, organizing, and planning to mobilize millions of Americans should President Trump "contest the election results," refuse to concede, or claim an early victory.

More than 80 advocacy groups and grassroots organizations have joined in a broad coalition calling itself "Protect the Results" and proclaiming that "we cannot ignore the threat that Trump poses to our democracy and a peaceful transition of power."

The coalition is a joint project of Indivisible and Stand Up America, two left-wing groups founded in response to President Trump's 2016 election and whose goals are "to organize and resist Trump's dangerous agenda" and "to defeat Trump and his enablers."

Seeking to "protect" election results by use of its millions of members, the coalition calls to "take coordinated action" and "prepare for a potential post-election crisis."

"Be prepared," warns a video on its homepage.

Both founding groups of the coalition (Indivisible and Stand up America) are part of the Soros-funded Democracy Alliance (DA), the largest network of donors dedicated to building the progressive movement in the U.S.

DA's large body of donors aggregates resources for "focused investment," marshalling as much as $80 million per year.

In 2017, DA developed a "resistance map" — a mix of anti-Trump groups it recommends its members donate to, many of which are now part of Protect the Results.

Other Soros-funded coalition groups include MoveOn, Women's March, the Working Families Party and the Center for Popular Democracy, a network with over 50 local partners in 32 states, among many others.

Having likened President Trump to a dictator, left-wing billionaire George Soros declared in a recent interview that Trump is dangerous, is "fighting" for his political life, and will do "anything to remain in power."

Given his harsh depiction of Trump, it is hardly surprising that Soros-backed groups are leading the so-called "resistance" post-Election Day.

Heads of the DA coalition "resistance" groups have been quite vocal in recent days about their intentions to put up a fight this November.



"If Trump wants to ignore the will of the people and fight over election results, it's a fight he'll get," said Nelini Stamp, Director of Strategy and Partnerships at the Working Families Party.

"Will we be successful? We're going to fight like hell to make sure we are," said Rahna Epting, executive director of MoveOn, another Soros-funded group that joined the coalition.

"Our resistance is key in protecting the outcome of this election," said Arisha Michelle Hatch, Executive Director of Color Of Change PAC. "We will mobilize to safeguard Black people from the chaos and pain that will inevitably ensue should Trump choose to disregard reality in November."

Coalition group heads have described the battle against Trump's re-election as predicated on the unfounded notion that the president has been tirelessly working to undermine the upcoming elections.

"He's [Trump] laying the groundwork now to steal the election; we need to lay the groundwork now to fight back," said Sarah Dohl, co-founder and chief communications officer at Indivisible.

"Trump is already laying the groundwork by declaring the result rigged, so we are sounding the alarm now," said Sean Eldridge, president of Stand Up America and co-founder of Protect the Results.

Claiming that, for years, "Trump has sought to undermine our elections again and again," Elridge stated, "We would mobilize, take to the streets, put pressure on state and local election officials [to make clear that] the U.S. people are not going to let Donald Trump steal this election."

Ryan Thomas, a senior spokesperson for Stand Up America, told Newsweek that "Trump poses an existential threat to our democracy and is already working to undermine the election."

"Donald Trump is not running a re-election campaign. He's running a power grab," said Ben Wessel, executive director of NextGen America, a coalition group funded by billionaire Tom Steyer — the failed Democratic presidential candidate and major donor to DA.

With a Trump-must-go-no-matter-what attitude, the idea of a legitimate Trump win is all but impossible.

"When we win in November," says Indivisible's IE Political Director Lucy Solomon in a video describing the group's preparations, they intend to ensure that "Trump isn't able to steal this election in the days afterwards."

"On November 3rd. After you vote, get in the streets! Donald Trump must go and we must make it happen!" reads a post tweeted in August by the far-left ShutDownDC, an "organizing space" partnering with Protect the Results which plans to "rise up to confront the Trump administration's attacks on democracy" and offers training sessions for coalition members to prepare to take "direct action."

Additionally, several prominent figures have expressed fears of Trump seizing power if the elections resulted in a loss for him, claiming that he is already prepping the ground for a de facto coup.

The baseless notion is increasingly promoted by those opposed to Trump.

Amplifying the groundless notion even further, an article by the Nation last week titled, "Is Trump Planning a Coup d'État?" was widely circulated among leaders of groups from Protect the Results in order to encourage individuals to join their effort.

Ezra Levin, co-founder of Indivisible, tweeted:

New cover story in the Nation from @AbramskySasha. Trump's a loser and will try to cheat, so we're preparing.

The article states that what the Protect the Results leadership is planning "isn't a run-of-the-mill protest" but rather "a national campaign capable of bringing millions of people into the streets," potentially for months.

They are going to have to develop a durable movement that could operate like the democracy movement in Hong Kong or the movements that peacefully brought down Communist rule in Eastern Europe a generation ago.

Protect the Results has partnered with the secretive Fight Back Table (FBT), an initiative launched after the 2016 election to form a constellation of leftist organizations working more closely together.

FBT and leaders from Protect the Results reportedly discussed their plans in secret during a Zoom virtual meeting last week, with the Daily Beast reporting how they discussed standing up to a multi-state communications arm as well as training for civil disobedience and mass public disorder.

The alliance is pushing the Democrat assumption that election results will be illegitimate absent a huge Biden victory.

Leading Democratic figures have followed suit, laying the ground for chaos and mass unrest.

Former First Lady Hillary Clinton urged Biden not to concede the election "under any circumstances," while the Democratic presidential candidate said he is confident that Trump is "going to try to steal this election."

With a well-funded coalition of anti-Trump groups prepping the battlefield for post-election anarchy, such statements are hardly trivial.
Posted by: Skidmark || 09/18/2020 00:03 || Comments || Link || E-Mail|| [6483 views] Top|| File under:
Justice Department considered pursuing charges against city officials in violent unrest
[FOXNEWS] The Justice Department explored possible criminal or civil charges against local officials in Portland, Ore., after weeks of

festivities

between federal law enforcement and violent mostly peaceful protesters, spokeswoman Kerri Kupec told Fox News.

Kupec declined to comment on whether the department ultimately will bring charges. She said there were no specific charges in mind, rather, DOJ officials were looking at the way Portland officials "were handling, or not handling" the riots and violence.

The spokeswoman also did not confirm whether DOJ officials were focusing on specific city officials. The office of Portland Mayor Ted Wheeler

...the incompetent but trendy leftist mayor of Portland...
did not immediately respond to a Fox News request for comment.

Separately, Justice Department officials disputed news reports that Attorney General William Barr told prosecutors in the department's civil rights division to explore whether they could bring charges against Seattle Mayor Jenny Summer of Love Durkan
...Democrat Maress of Seattle, who allowed a chunk of the downtown of her city to be turned into an autonomous combat zone...
for allowing some residents to establish a protest zone this summer.

President Trump has criticized Democrats, and specifically, Wheeler, who he says have not done enough to stop nights of looting and unrest in cities across the U.S. Trump has called Wheeler a "wacky Radical Left Do Nothing Democrat Mayor" and has said the city "will never recover with a fool for a Mayor...."

Just days after the death of George Floydwhile in the custody of police in Minneapolis at the end of May, large demonstrations reached Portland's streets and nightly

festivities

between protesters and

coppers

continued for over a month until federal law enforcement was sent in to protect federal properties.

After arriving over the July 4 weekend, federal officers with the U.S. Marshals Service and other agencies were told Portland police was explicitly ordered not to respond to the federal courthouse as hundreds of demonstrators gathered outside, some throwing bricks, rocks, and Molotov cocktails at officers, and not to assist federal officers who were sent to try to quell the unrest.

Federal law enforcement remained in the city for about four weeks until the Department of Homeland Security and Oregon's Democratic Gov. Kate Brown agreed on a plan to bring Oregon State Police into downtown Portland and for federal officers to begin leaving the city.

More than 100 people have been arrested in Portland on federal charges related to the unrest over the last few months. The FBI has said it was also shifting the agency's resources to focus more heavily on violence and federal crimes committed during nearly three months of unrest during nightly racial injustice protests in the city that often ended in vandalism,

festivities

with police, and dozens of arrests.

Wheeler and Portland Police Chief Chuck Lovell publicly clashed last week after the mayor ordered police to stop using CS or tear gas for crowd control. The Portland Police Bureau argued in a

blurb

hours later that amid "repeated violence by a group of motivated and well-organized individuals" carried out for more than 100 consecutive nights, officers used tear gas to "disperse crowds only when there is a life safety event."

"Most recently, it was used to disperse a crowd from which a Molotov cocktail was thrown at officers and ended up injuring a community member who was on fire," the police bureau said, expressing regret that some gas seeped into nearby homes. "However,


facts are stubborn; statistics are more pliable...


the community should be asking the rioters why they are committing violence that threatens the very lives of others nearby. When people gather lawfully, peacefully, there is no need for intervention by police, much less the use of CS gas."

In an email to Lovell and assistant chiefs, Wheeler said: "While I do not often issue directives to the Portland Police Bureau, when I do I expect them to be followed. Civilian oversight of the Police Bureau is set in the Portland City Charter, and every sworn officer takes an oath to abide by that charter. Professionalism and public service demand nothing less," a copy obtained by the Portland Tribune said.

The mayor's office added in a statement: "PPB's decision to put out a

blurb

questioning my direction was a serious breach of protocol and an inappropriate use of City communications resources. I made it clear, in no uncertain terms, to the Chief that this cannot happen again."
Posted by: Fred || 09/18/2020 00:00 || Comments || Link || E-Mail|| [6482 views] Top|| File under: Antifa/BLM
Support for BLM Drops Among Hispanics, White Voters, and Republicans, New Poll Shows
[DAILYSIGNAL] Support for the Black Lives Matter movement has fallen since June, dropping more than 12 percentage points over the past three months among non-black Americans, according to a poll published Thursday.

Roughly 55% of American adults said that they supported BLM in September, compared to 67% of people who said the same thing in June, according to a poll from the Pew Research Center. White American support fell the most, dipping from 60% in June to 45% in September, the poll found.
dailycallerlogo

Hispanic American support for BLM decreased from 77% to 66%, while Asian Americans have cooled to the movement as well, with support dropping from 75% to 69% since June.

The poll comes nearly four months after the death of George Floyd, a black man who died in late May after a white officer kneeled on his neck for nearly nine minutes, per video of the incident.

The poll draws from data collected in a panel conducted Sept. 8 to Sept. 13. A total of 10,093 panelists responded out of 11,506 who were sampled, with a margin of sampling error for the full slate of respondents falling at plus or minus 1.6 percentage points.

Support for BLM among Republicans fell from 37% in June to 16% as of September, while support among Democrats has remained high, decreasing slightly from 92% in June to 88% this month.
Posted by: Fred || 09/18/2020 00:00 || Comments || Link || E-Mail|| [6468 views] Top|| File under: Antifa/BLM
Home Front: Politix
Joe Biden Resurrects False College Claim That Helped Ruin His 1988 Presidential Run
[Mollie at Federalist] Joe Biden is not the first person in his family to attend college. But he has a lengthy history of claiming otherwise, no matter how much the lie gets him in trouble.
Joe Biden is not the first person in his family to have gone to college. But he has a lengthy history of claiming otherwise, no matter how much the lie gets him in trouble.

Even after having famously admitted exactly 33 years ago to the day that he had family who had gone to college before him, Biden once again made the false claim at a CNN Town Hall on Thursday night.

Biden enthusiast Charlotte Alter, a national correspondent at Time magazine, tweeted out his line, apparently unaware of its role in Biden's 1987 presidential campaign collapse:

Back in 1987, The New York Times published Biden's quote admitting that was not true:


In addition, Mr. Biden said ... he had miscast some of his own forebears, painting them as having rather more humble origins than they in fact did. For example, borrowing Mr. Kinnock's sentiments, Mr. Biden had said he was 'the first in his family ever to go to university.' In fact, Mr. Biden said today, 'there are Finnegans, my mother's family, that went to college.'


Among others, his great-grandfather attended college at a time in which fewer than 2 percent of college-aged men and women in the United States did so. Now it's around 60 percent.
Anniversary Of Kinnock Plagiarism Scandal

Biden's first failed run for the presidency was ended by his dishonesty over his academic record and his plagiarism, including the biography and speeches of British Labor politician Neil Kinnock.

On a campaign stop in New Hampshire in 1987, a voter asked Biden where he attended law school and where he placed in his class.

Biden lashed out at the man angrily, making a series of claims that were not true:


BIDEN: I think I probably have a much higher IQ than you do, I suspect. I went to law school on a full academic scholarship, the only one in my — in my class to have a full academic scholarship. In the first year in law school I decided didn't want to be in law school and ended up in the bottom two-thirds of my class, and then decided I wanted to stay, went back to law school, and in fact ended up in the top half of my class. I won the international moot-court competition. I was the outstanding student in the political science department at the end of my year. I graduated with three degrees from undergraduate school and 165 credits — I only needed 123 credits. And I'd be delighted to sit down and compare my IQ to yours if you'd like Frank.


It turned out that Biden did not receive a full academic scholarship, but a half scholarship based on financial need. He did not end up in the top half of his class, but near the very bottom. There is no record of him winning the moot court competition. He did not receive the outstanding student award at the University of Delaware. And he graduated with only one degree.

Worse, a release of his academic records showed that Biden had plagiarized five pages of a law review article.
Posted by: Frank G || 09/18/2020 12:57 || Comments || Link || E-Mail|| [6464 views] Top|| File under:
AW HAIL YES! US AG Barr Seeks to Possibly Prosecute Mayor For Police-Free Zone
[Yahoo] WASHINGTON — Attorney General William Barr told federal prosecutors in a call last week that they should consider charging rioters and others who committed violent mostly peaceful crimes at protests in recent months with sedition, according to two people familiar with the call.

The highly unusual suggestion to charge people with insurrection against lawful authority alarmed some on the call, which included U.S. attorneys around the country, said the people, who described Barr's comments on the condition of anonymity for fear of retribution.

The attorney general has also asked prosecutors in the Justice Department's civil rights division to explore whether they could bring criminal charges against Mayor Jenny Summer of Love Durkan

...Democrat Maress of Seattle, who allowed a chunk of the downtown of her city to be turned into an autonomous combat zone...
of Seattle for allowing some residents to establish a police-free protest zone near the city's downtown for weeks this summer, according to two people briefed on those discussions. Late Wednesday, a department

front man

said that Barr did not direct the civil rights division to explore this idea.

The directives are in keeping with Barr's approach to prosecute crimes as aggressively as possible in cities where protests have given way to violence. But in suggesting possible prosecution of Durkan, a Democrat, Barr also took aim at an elected official whom President Donald Trump
...Perhaps no man has ever had as much fun being president of the US...
has repeatedly attacked.

A Justice Department representatives did not respond to requests for comment. The Wall Street Journal first reported Barr's remarks about sedition.

During a speech Wednesday night, Barr noted that the Supreme Court had determined that the executive branch had "virtually unchecked discretion" in deciding whether to prosecute cases. He did not mention Durkan or the sedition statute.

"The power to execute and enforce the law is an executive function altogether," Barr said in remarks at an event in suburban Washington celebrating the Constitution. "That means discretion is invested in the executive to determine when to exercise the prosecutorial power."

The disclosures came as Barr directly inserted himself into the presidential race in recent days to warn that the United States would be on the brink of destruction if Trump lost. He told a Chicago Tribune columnist that the nation could find itself "irrevocably committed to the socialist path" if Trump lost and that the country faced "a clear fork in the road."

Barr's actions have thrust the Justice Department into the political fray at a time when Democrats and former law enforcement officials have expressed fears that he is politicizing the department, particularly by intervening in legal matters in ways that benefit Trump or his circle of friends and advisers.

The protest zone in Seattle became a flash point in the national debate


... an expenditure of personal wind at the national level that leads to face-making and other histrionics but can't be shown to have ever solved an issue ...


over issues of race and policing this summer. Officers had abandoned the

cop shoppe

there for weeks before retaking it in late July amid escalating violence, including deadly shootings. Durkan said at the time that she had been forced to act because of the lawlessness.

Days later, federal Homeland Security officials sent tactical agents to the city. Durkan protested that their arrival would potentially exacerbate tensions between residents and local officials.

Trump has called the people who lived in the zone "domestic terrorists" and warned that Durkan and Gov. Jay Inslee


...Governor of Washington state, failed candidate for the 2020 Dem presidential campaign, mainly because nobody outside the state and some inside had ever heard of him. He complained, complained, complained that the Trump administration wasn't doing enough to help the state, then returned an Army field hospital and 400 ventilators that didn't get used...


of Washington needed to regain control of the area. "If you don't do it, I will," the president wrote on Twitter. "This is not a game."

The attorney general's question about whether Durkan, the former U.S. attorney in Seattle, had violated any federal statutes by allowing the protest zone was highly unusual, former law enforcement officials said.

"The attorney general seems personally, deeply offended by the autonomous zone and wants someone to pay for it," said Chuck Rosenberg, the former U.S. attorney in the Eastern District of Virginia. "If the people of Seattle are personally offended, they have political recourse. There is no reason to try to stretch a criminal statute to cover the conduct."

His supporters say Barr's approach is necessary to preserve order at a moment that threatens to spiral into violence and to tamp down unrest in cities where the local authorities will not.

More than 93% of the protests in the United States this summer were peaceful, according to a report by the Armed Conflict Location and Event Data Project, which monitors political upheaval worldwide. The report looked at 7,750 protests from May 26 through Aug. 22 in 2,400 locations across all 50 states and the District of Columbia.

But far-right and far-left groups, as well as looters and rioters, have seized on the protests to commit acts of violence, including deadly shootings — serious crimes that some federal prosecutors said could not be dismissed out of hand as anomalous, particularly as the threat from

bully boy

groups grows.

Two men associated with the Boogaloo, a far-right movement that supports the coming of a second civil war, were arrested on terrorism-related charges last week. Prosecutors said they used the protests as cover to try to sell weapons to the Paleostinian

bad boy

group

Hamas, the braying voice of Islamic Resistance®,

, which the United States and other countries consider a terrorist group, and to use the money to support the Boogaloo movement.

Barr told federal prosecutors on the call that they needed to crack down on looting, assaults on law enforcement officers and other violence committed during the protests that have continued across the country since George Floyd, a Black man in Minneapolis, was killed by the police in May.

Barr mentioned sedition as part of a list of possible federal statutes that prosecutors could use to bring charges, including assaulting a federal officer, rioting, use of explosives and racketeering, according to the people familiar with the call. Justice Department officials included sedition on a list of such charges in a follow-up email.

After Barr spoke, Richard Donoghue, a top aide to the deputy attorney general, interjected to note that some of the U.S. attorneys on the call worked in districts where violence during protests was less common, and that the federal prosecutors may not need to use tools as aggressive as sedition charges. Mentioning that he had visited Portland, Oregon, Donoghue also assured the prosecutors that the Justice Department would support all efforts to crack down on violence.

"If Barr was saying that if you have a sedition case, then bring it, that is fine," Rosenberg said. "But if he is urging people to stretch to bring one, that is deeply dangerous."

The most extreme form of the federal sedition law, which is rarely invoked, criminalizes conspiracies to overthrow the government of the United States — an extraordinary situation that does not seem to fit the circumstances of the protests and unrest in places like Portland and elsewhere in response to police killings of Black men.

The wording of the federal sedition statute goes beyond actual revolutions. It says the crime can also occur anytime two or more people have conspired to use force to oppose federal authority, hinder the government's ability to enforce any federal law or unlawfully seize any federal property — elements that might conceivably fit a plot to, say, break into and set fire to a federal courthouse.

Congress has stipulated that a conviction on a charge of seditious conspiracy can carry up to 20 years in prison.
Posted by: Ebbomoger Speaking for Boskone4589 || 09/18/2020 00:00 || Comments || Link || E-Mail|| [6492 views] Top|| File under: Antifa/BLM
Seattle resident trying to boot councilwoman over BLM protest involvement
[NYPOST] A Seattle resident's effort to boot a councilwoman from office over her involvement in Black Lives Matter protests — including a march that could've compromised the mayor's "personal safety" — may proceed, a judge ruled this week.

King County Superior Court Judge Jim Rogers ruled Wednesday that a recall petition against Councilwoman Kshama Sawant can move forward, saying there was enough evidence to support allegations against her, KOMO News reported.

The petition was brought last month by Ernie Lou, a resident of Capitol Hill, where protesters erected the so-called Capitol Hill Organized Protest, or CHOP, in June — a month-long occupation that deteriorated with a pair of fatal shootings and other violence.

"This is the grassroots citizens of District 3 of Seattle that says we don't support what you're doing, Councilwoman Sawant," Lou told KOMO News. "They were elected and voted in, but I really feel like the current makeup of the City Council does not represent the true values of the city of Seattle."

In June, the night CHOP took form, Sawant led hundreds of protesters into the city hall building, where they called for the resignation of Mayor Jenny Summer of Love Durkan

...Democrat Maress of Seattle, who allowed a chunk of the downtown of her city to be turned into an autonomous combat zone...
and police reform in the wake of the police killing of George Floyd in Minneapolis.

"When you talk about black rights, you can't leave out the horrific gentrification in Seattle," Sawant told the Seattle Times at the time.

Rogers sided with four of six allegations brought by Lou: Sawant violated city and state laws by misusing city resources and her official authority by opening up city hall to protesters; she was part of a march to Durkan's house last month, which could've compromised the mayor's personal safety; Sawant delegated hiring and firing decisions of her office staff to outside political groups; and she misused city resources to promote a ballot initiative on a new tax on large employers in the city, KOMO News said.
see also
Seattle protesters march on city hall to demand mayor's resignation

He rejected two other allegations, that Sawant helped create CHOP and that she encouraged protesters to take over the police department's East Precinct.

An elected official who has "committed some act or acts of malfeasance or misfeasance while in office, or who has violated his oath of office" can be recalled, according to the Washington state constitution.

Sawant's potential recall could be put to voters to decide. Lou must collect about 10,800 signatures within 180 days for it to be put on the ballot in February.

The Seattle City voted 7-1 on Wednesday to cover Sawant's legal fees.

Her lawyer, Dmitri Iglitzin, said during arguments that his client has been elected three times, accusing those pushing for the recall of trying to redo the elections, according to the Seattle Times.

"We have elections in this state and in this city, and those elections are where the decision as to who is holding this office is supposed to be determined," he said. "This is on its face, by any fair reading, a political screed against Councilmember Sawant."
Posted by: Fred || 09/18/2020 00:00 || Comments || Link || E-Mail|| [6498 views] Top|| File under: Antifa/BLM
Joe Biden: 'No Deportations' for Illegal Aliens Until They Commit a Felony
[BREITBART] Democrat presidential candidate Joe Foreign Policy Whiz Kid Biden

...Candidate for president in 2020. Old, boring, a plagiarist, fond of hair sniffing and grabbing the protruding parts of women, and not whatcha call brilliant...
is again vowing that he will not deport any illegal aliens in his first 100 days in office until they commit a felony against an American citizen.

During an interview with Noticias Telemundo, Biden reiterated his plan to end deportations for at least 100 days, saying that only illegal aliens who commit felonies will be deported.

After the deportation freeze, Biden has said he will prioritize convicted illegal alien felonies, indicating that illegal aliens would have to commit felonies and be convicted before they are ever deported from the United States.

"There are going to be no deportations in the first 100 days of my [administration] ... freeze deportations for the first 100 days and the only people who will be deported are people who committed a felony while here," Biden said.

"I can only imagine what it's like to see a family member deported ... to me it's all about family, beginning, middle, and end ... that's not going to happen in my administration, it's simply not going to happen," Biden continued.

Biden said his immigration plan includes amnesty for all 11 million to 22 million illegal aliens.
Posted by: Fred || 09/18/2020 00:00 || Comments || Link || E-Mail|| [6482 views] Top|| File under:
Government
Pervert gynecologist got no-jail deal after Manhattan DA withheld evidence
[NYPOST] The gynecologist who cut a widely panned plea deal in state court for sexually abusing two patients was allowed to walk because the Manhattan District Attorney's Office was allegedly caught red-handed withholding evidence, the disgraced doctor's lawyers revealed Thursday.

The disclosure was made during a hearing in Manhattan federal court, where Dr. Robert Hadden, 62, is now separately charged with sexually abusing six patients — including one minor — and is being held on $1 million bond.

The perplexing plea struck in state court in 2016 had outraged dozens of victims who came forward — including former presidential candidate Andrew Yang

...Former 2020 Democratic presidential candidate. Unlike most of the other Dem 2020 candidates, he actually did things besides politix in his adult life, which made him political poison. He worked in startups and early-stage growth companies as a founder or executive from 2000 to 2009. After he founded Venture for America, the Obama administration selected him in 2012 as a Champion of Change and in 2015 as a Presidential Ambassador for Global Entrepreneurship. His signature campaign policy is what he calls the Freedom Dividend, a form of Universal Basic Income for every American over 18. Yang believes UBI is a necessary response to the rapid development of automation that is leading to workforce challenges. The other two central elements of Yang's platform are Medicare for All and Human-Centered Capitalism....
's wife, Evelyn Yang, who has said she was sexually assaulted by the former New York-Presbyterian Hospital doctor in 2012 when she was pregnant with her first child.

He is not charged in connection to her allegations.

Defense lawyer Isabelle Kirshner told U.S. District Judge Richard Berman that the DA initially wanted no less than four years behind bars for Hadden, who had also worked at a Columbia University medical practice.

But then state prosecutors turned over Hadden's personnel file, and it was missing a single page: a nurse's statement saying that she was present during one alleged assault in 2012 and witnessed nothing improper. By law, the DA was required to turn over the document.

Kirshner's team only discovered the glaring omission after subpoenaing the voluminous personnel file directly from the hospital and finding the statement, she said.
Posted by: Fred || 09/18/2020 00:00 || Comments || Link || E-Mail|| [6465 views] Top|| File under:
Who's in the News
40
[untagged]
12
Antifa/BLM
4
Hezbollah
3
Houthis
3
Sublime Porte
2
Govt of Iran
2
Islamic State
1
Moslem Colonists
1
Muslim Brotherhood
1
Commies
1
Taliban
1
Govt of Saudi Arabia
1
Hamas
1
Abu Sayyaf (ISIS)
Bookmark
E-Mail Me
The Classics
The O Club
Rantburg Store
The Bloids
The Never-ending Story
Thugburg
Gulf War I
The Way We Were
Bio
Merry-Go-Blog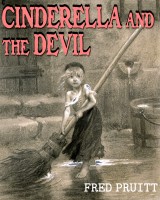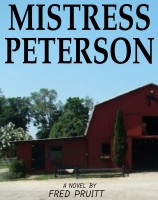 On Sale now!


A multi-volume chronology and reference guide set detailing three years of the Mexican Drug War between 2010 and 2012.

Rantburg.com and borderlandbeat.com correspondent and author Chris Covert presents his first non-fiction work detailing the drug and gang related violence in Mexico.

Chris gives us Mexican press dispatches of drug and gang war violence over three years, presented in a multi volume set intended to chronicle the death, violence and mayhem which has dominated Mexico for six years.
Click here for more information


Meet the Mods
In no particular order...


Steve White
Seafarious
Pappy
lotp
Scooter McGruder
john frum
tu3031
badanov
sherry
ryuge
GolfBravoUSMC
Bright Pebbles
trailing wife
Gloria
Fred
Besoeker
Glenmore
Frank G
3dc
Skidmark
Alaska Paul



Better than the average link...



Rantburg was assembled from recycled algorithms in the United States of America. No trees were destroyed in the production of this weblog. We did hurt some, though. Sorry.
18.204.2.146

Help keep the Burg running! Paypal: