Fifth Column
White supremacists disguised as Black Lives Matter supporters triggered riots, Richmond mayor says
[Washington Examiner] Undercover white supremacists are to blame for the riots that took place during the Black Lives Matter protests in Richmond, Virginia, according to Richmond Mayor Levar Stoney.

Stoney said on Sunday that white supremacists were "marching under the banner of Black Lives Matter" during the demonstrations and led the way when the protests devolved into riots.

"Last night, that [violence] reared its ugly head right here in the City of Richmond ... We saw some violent actions, violent protests, spearheaded by white supremacists. And frankly, it was disgusting. Disgusting. As they held plywood shields that read, 'BLM,' these folks toured areas of damage downtown, The Fan, breaking windows, tagging private property with hateful language," Stoney said.

Police announced on Monday that they believe undercover white supremacists led a group of rioters that cut down police tape over the weekend and rushed a police station, eventually setting a dump truck on fire outside the station. Richmond Police Chief Gerald Smith said he thinks the instigators were linked to the Boogaloo boys, a right-wing anarchist group that has ties to white supremacy. He also said that left-wing antifa protesters were involved in the violence.

"We have identified some individuals who have been seen with the Boogaloo boys and some antifa groups around the area," Smith said. "The majority of those individuals who were there last night were Caucasian."

Stoney thanked the Black Lives Matter protesters who remained peaceful and did not follow the lead of the instigators.

"As I began with, I want to send a thanks to the BLM protesters on the ground who decried the white supremacists once they were identified. I'm thankful to you for drawing the line and sticking up not just for the sanctity of your movement, but also the safety of your fellow Richmonders that you marched alongside as well," he said.


Not far from Charlottesville, Virginia, where Redneck Revolt/John Brown Gun Club — they call itself Antifa's militia wing — played the same game of pretending to be white supremacists harming people during the riots there in 2017
Posted by: Besoeker || 07/28/2020 06:00 || Comments || Link || E-Mail|| [6492 views] Top|| File under: Antifa/BLM
Six U.S. mayors urge Congress to block Trump federal deployment
(Reuters) - Six U.S. mayors, all Democrats, urged Congress on Monday to halt President Donald Trump's deployment of federal forces to their cities, saying the move has escalated tensions at anti-racism protests spreading across the country.

The request came on the same day the U.S. attorney for Oregon announced the arrest of 22 people on charges stemming from clashes with federal and local police at the federal courthouse in Portland.

Federal agents dispatched to Portland, Oregon, have drawn national attention for whisking away demonstrators in unmarked cars, beating a U.S. Navy veteran and tear-gassing activist mothers and the city's mayor.

"We call on Congress to pass legislation to make clear that these actions are unlawful and repugnant," the Democratic mayors of Portland, Chicago, Seattle, Albuquerque, New Mexico; Kansas City, Missouri; and Washington, D.C., wrote in a letter to the leaders of both parties in the Senate and House of Representatives.

The appeal followed a surge in Black Lives Matter protests over the weekend, with an escalation in violence and the appearance of white supremacists and an armed Black militia.


Posted by: Besoeker || 07/28/2020 05:34 || Comments || Link || E-Mail|| [6472 views] Top|| File under: Antifa/BLM
Home Front: Politix
Dems starting to panic that voters will blame them for riots
[AmericanThinker] Despite the best efforts of the propaganda media (aka, MSM) to sanitize as "mostly peaceful" violent, property-destroying and federal agent-blinding demonstrations that have engulfed Portland, Seattle, and other cities, the American people are catching on that Antifa is the armed auxiliary street force of the Democrat party, just as the KKK was a century and more ago. While the Dems thought that their strategy of making conditions terrible so that voters would throw out the incumbent was sound, it turns out that the availability of dramatic footage of real violence on social media has put the lie to the media coverups.


Posted by: g(r)omgoru || 07/28/2020 15:22 || Comments || Link || E-Mail|| [6489 views] Top|| File under:
Joe Biden rejects Chris Wallace interview after Trump calls him 'incompetent'
[NYPOST] Presumptive Democratic nominee Joe Foreign Policy Whiz Kid Biden

...Old, boring, a plagiarist, fond of hair sniffing and grabbing the protruding parts of women, and not whatcha call brilliant...
rejected "Fox News Sunday" anchor Chris Wallace's request for an interview, fanning the flames of criticism that the former vice president is afraid to face questioning

"In our interview last week with President Trump, he questioned whether his Democratic opponent, Joe Biden, could handle a similar encounter. This week, we asked the Biden campaign for an interview and they said the former vice president was not available," Wallace said on his show Sunday.

"We'll keep asking every week," he added.

The statement by Wallace came one week after Trump's wide-ranging interview on his program, during which the commander-in-chief questioned whether the former vice president would be able to handle such hard-hitting questions.

The president told the Fox News host that Biden would be "crying for mommy" if forced to answer the same kinds of questions from Wallace.

"Let Biden sit through an interview like this, he'll be on the ground crying for mommy. He'll say 'Mommy, mommy, please take me home,'" the president said.

"Well, we've asked him for an interview, sir," Wallace replied.

"He can't do an interview. He's incompetent," Trump said in response.

Immediately after that interview, Biden's deputy campaign manager Kate Bedingfield released a statement addressing claims made during the hour-long sitdown.

"For over a year, Donald Trump
...Perhaps no man has ever had as much fun being president of the US...
and his campaign have cycled through the same self-defeating attacks against Joe Biden and have failed to get traction on a single one.

"President Trump gave it yet another go on 'Fox News Sunday' this morning. He lurched from smear to smear, all while being forcefully corrected on most, including the lie that Joe Biden wouldn't keep the American people safe and supports defunding the police — which has been fact-checked into oblivion over the last month," Bedingfield said.

She neglected, however, to address the issue of Biden making his own appearance on the program.

One day after his interview with Trump, Wallace told fellow Fox News host Bret Baier that he believed Biden should put himself up to the same scrutiny and sit down for an interview.

"The fact is, the president is out there. He's out there in this broiling heat with me for an hour, took all the questions," he said in an appearance on Baier's program last Monday, "You can like his answers or dislike them, but he had answers, and Joe Biden hasn't faced that kind of scrutiny, hasn't faced that kind of exposure."

"You've got to feel at some point he's going to come out from the basement. He's going to have to be more exposed and take questions just as tough as the ones I asked this president."

A spokesperson for the Biden campaign did not respond to The Post's request for comment.

Biden has faced criticism in recent months from President Trump and others of avoiding media scrutiny by making fewer appearances and when appearing not taking questions.
Posted by: Fred || 07/28/2020 00:00 || Comments || Link || E-Mail|| [6469 views] Top|| File under:
Kanye West submits petition for Missouri ballot, eyes New York State
[NYPOST] Kanye West on Monday submitted paperwork to appear on the Missouri ballot in November — and he's also making a last ditch effort to run for president in delegate-rich New York, The Post has learned.

According to the Kansas City Star, West's independent presidential campaign delivered signatures to the Missouri Secretary of State just ahead of a 5 p.m. deadline.

Officials now need to verify that the signatures came from at least 10,000 registered voters in order for West to make it on the ballot.

The 43-year-old rapper would need 30,000 valid signatures by Thursday to make it on the Empire State ballot — and he's been working to make that happen, according to a congressional candidate.
Posted by: Fred || 07/28/2020 00:00 || Comments || Link || E-Mail|| [6469 views] Top|| File under:
Nadler: Violent Antifa Riots In Portland Are 'A Myth'
[DAILYWIRE] Democrat House Judiciary Committee Chairman Jerry Fester Bestertester Nadler
...the New York representative for life who stepped physically from a Don Martin drawing the pages of Mad® magazine, head of the House Judiciary Committee...
claimed without evidence on Sunday that the violent mostly peaceful Antifa
...the armed wing of the Democratic Party...
riots in Portland were "a myth."

Nadler's remarks directly contradict video evidence that is widely available on social media and contradict what the Department of Homeland (DHS) says is happening in Portland.

"The violent mostly peaceful situation Portland has witnessed for the past eight weeks continues with violent mostly peaceful anarchists rioting on the streets as federal law enforcement officers work diligently and honorably to enforce federal law, defend federal property, and protect the lives of their fellow officers," DHS said in a statement on Sunday. "As federal officers left the courthouse to respond to attacks on the fence, just like on previous nights they were met by rioters with hard projectiles, mortar style fireworks and lasers that can cause permanent blindness. Over the previous 24 hours, such assaults have resulted in at least 14 federal officers injured."

Nadler was approached by journalist Austen Fletcher and asked if he disavowed the violent mostly peaceful riots.

"It is true. There's violence across the whole country," Fletcher said. "Do you disavow the violence from Antifa that's happening in Portland right now? There's riots—"

"That's a myth that's being spread only in Washington, D.C.," Nadler claimed without evidence.

"About Antifa in Portland?" Fletcher pressed.

"Yes—" Nadler once again claimed without evidence.

A person with Nadler, presumably an aide, rushed in to get Nadler away from the camera and took him to a car nearby.


Posted by: Fred || 07/28/2020 00:00 || Comments || Link || E-Mail|| [6485 views] Top|| File under:
Matt Gaetz files criminal referral against Zuckerberg for lying to Congress about anti-conservative bias
[WashingtonExaminer] Rep. Matt Gaetz filed a criminal referral against Facebook CEO Mark Zuckerberg for making what the congressman called "materially false statements" to Congress while under oath during two joint hearings in 2018.

During the hearings in April 2018, Zuckerberg "repeatedly and categorically" denied that his company engaged in bias against conservative speech, persons, policies, or politics, Gaetz's office said. Zuckerberg also denied his company "censored and suppressed" content supportive of President Trump and others who support him.

"Oversight is an essential part of Congress&; constitutional authority," Gaetz said in a letter to Attorney General William Barr on Monday. "As a member of this body, I question Mr. Zuckerberg's veracity, and challenge his willingness to cooperate with our oversight authority, diverting congressional resources during time-sensitive investigations, and materially impeding our work. Such misrepresentations are not only unfair, they are potentially illegal and fraudulent."

Gaetz, a Republican from Florida, pointed to an undercover investigation by media watchdog group Project Veritas that reported what it alleged to be a systematic bias among Facebook&r's "content moderators," employees who screen posts for potential violations of platform policy.

"This alone is already an indication of bias within the platform," Gaetz said in his letter to Barr. "Additionally, these facts are in direct contrast to Mr. Zuckerberg's testimony before Congress where he stated under oath that Facebook is a politically-neutral platform, and that he personally is working to root out any employees who are restricting speech based on Silicon Valley's overwhelmingly leftist culture."
Posted by: Wherese Glorong8455 || 07/28/2020 00:00 || Comments || Link || E-Mail|| [6471 views] Top|| File under:
Black Lives Matter mural outside Trump Tower defaced for fourth time
[INDEPENDENT.CO.UK] A Black Lives Matter mural painted outside of Trump Tower in Manhattan


...it's not actually a mural, which is a painting done on a wall or ceiling, whereas this thing is basically a tarted up crosswalk on the road...

that has faced significant vandalism since it was unveiled earlier this month was defaced for the fourth time in weeks, according to police. Mark David Hutt


...this time it was a white gentleman from Rochester, NY instead of a Black girl from the Hood...

was charged with criminal mischief after officials said he threw white paint over a section of the mural on Sunday morning.

The suspect began using his hands to smear the paint across the mural shortly after 10am, NYPD detective Carrie Reilly told CNN

...formerly the Cable News Network, now who know what it might stand for...
The Black Lives Matter mural — a project Mayor Comrade Bill de Blasio


...cryptocommie mayor of New York and for some reason a Dem candidate for president in 2020. Corrupt and incompetent, his qualifications for office seem to consist of being married to a black woman, with whom he honeymooned in Cuba. He has a preppy-looking son named Dante, whose Divine Comedy involved getting his back hair up when a police car drove past him slowly. New Yorkers voted for him, so they deserve him...


ordered after a similar painting was unveiled on the streets leading up to the White House — has become a controversial flashpoint on the city's iconic Fifth Avenue.

While some have celebrated the show of support for the Black Lives Matter movement amid nationwide anti-racism protests sparked by the death of George Floyd, others — including Black Lives Matter activists — have lambasted the project as performative, instead calling for critical police reform.


Posted by: Fred || 07/28/2020 00:00 || Comments || Link || E-Mail|| [6470 views] Top|| File under:
Dan Crenshaw goes full arse BS
[Breitbart] Crenshaw on November Elections; This Is Not President Obama's Democrat Party;


The "Beer summit", IRS destruction of the Tea Party. funding jihad, worldwide surrendering to China and Russia, open borders to all but Christians... Treason. Maybe Danny has Biden's brain or at least thinks we do.


Monday on Fox News Channel's "Fox & Friends," Rep. Dan Crenshaw (R-TX) urged viewers to consider the seriousness of the choices on the ballot this November.

Crenshaw alluded to the positions Democrats have staked out on law enforcement, economics and China, adding that this Democratic Party is much different than that of former President Barack Obama.

"I think a lot is at stake, OK," he said. "And my suggestion to the American people is, start listening to Democrats. We have to listen to what they're telling us. They talk about defunding the police. They talk about making excuses for violent mobs. Let's take them at their word. They want to destroy the things that bring us together, our common bonds, our founding, our love of country. And why do they do that? Why do they say those things? Because, fundamentally, they want to dismantle our country and our institutions. That's not my word, that's their words, dismantle our economic freedom, our border security, our energy sector, all of it.

"Now, I don't think most Americans want that," Crenshaw continued. "I think we want a renewed sense of faith in the country. I think we — I think we want to have our kids love our country again. I think we want to restore faith in our police force, restore safety in our communities, and we want to rebuild our economy. OK, we had the greatest economy that our country has ever known. We want to rebuild that. We want to rebuild our infrastructure along with it. So you're seeing a very clear choice in 2020. You know, it's chaos versus safety and security. It's socialism and doubling your tax rates versus economic freedom. It's government takeover of your health care versus keeping the doctor that you trust. It's acquiescence to China versus holding China accountable."

"These are important themes, and the difference could not be more severe," he added. "This is not President Obama's Democrat Party, and people need to realize that."


My guess, RINO maneuvering for a pres run. I've never trusted him.
Posted by: Woodrow || 07/28/2020 00:00 || Comments || Link || E-Mail|| [6472 views] Top|| File under:
Who's in the News
41
[untagged]
5
Antifa/BLM
3
Commies
3
Govt of Iraq
2
Govt of Pakistan
2
Sublime Porte
2
Govt of Iran
2
Moslem Colonists
2
Arab Spring
2
Hezbollah
1
Govt of Sudan
1
Govt of Syria
1
Palestinian Authority
1
Govt of Iran Proxies
1
Narcos
1
Islamic State
1
Hamas
1
Govt of Pakistain Proxies
1
Jaish-e-Mohammad
Bookmark
E-Mail Me
The Classics
The O Club
Rantburg Store
The Bloids
The Never-ending Story
Thugburg
Gulf War I
The Way We Were
Bio
Merry-Go-Blog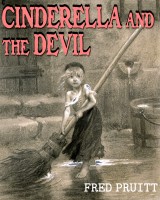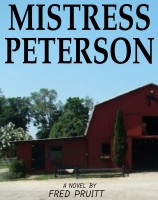 On Sale now!


A multi-volume chronology and reference guide set detailing three years of the Mexican Drug War between 2010 and 2012.

Rantburg.com and borderlandbeat.com correspondent and author Chris Covert presents his first non-fiction work detailing the drug and gang related violence in Mexico.

Chris gives us Mexican press dispatches of drug and gang war violence over three years, presented in a multi volume set intended to chronicle the death, violence and mayhem which has dominated Mexico for six years.
Click here for more information


Meet the Mods
In no particular order...


Steve White
Seafarious
Pappy
lotp
Scooter McGruder
john frum
tu3031
badanov
sherry
ryuge
GolfBravoUSMC
Bright Pebbles
trailing wife
Gloria
Fred
Besoeker
Glenmore
Frank G
3dc
Skidmark
Alaska Paul



Better than the average link...



Rantburg was assembled from recycled algorithms in the United States of America. No trees were destroyed in the production of this weblog. We did hurt some, though. Sorry.
44.192.65.228

Help keep the Burg running! Paypal: