Home Front: Politix
Trump Cancels In-Person Jacksonville Republican National Convention
Legal Insurrection via Instapundit


President Donald Trump said he will no longer hold a large, in-person Republican convention in Jacksonville, Florida, because of the coronavirus but will hold virtual events and still give an acceptance speech.


If this it intended as a a warning to De Santis (https://globalnews.ca/news/7196622/florida-coronavirus-epicentre/) - it's, IMO, too subtle.
Posted by: g(r)omgoru || 07/24/2020 04:54 || Comments || Link || E-Mail|| [336066 views] Top|| File under:
Video shows uniformed sailor screaming 'F*** Trump!' and angrily confronting protesters
Looks like a BCD or Captain's Mast at minimum. She should be put on a calorie-deficient ration as well, Jeebus. Video at link


[Navy Times] Video of a uniformed petty officer screaming "Fuck Trump!" as she angrily confronted protesters over the weekend has sparked an investigation by her California command, officials said Tuesday.

At the onset of the roughly one-minute video, the sailor ‐ identified by officials as Aviation Boatswain's Mate (Launch/Recovery) 2nd Class Sarah J. Dudrey ‐ gets out of a vehicle and walks up to a group of shouting, flag-waving individuals on the sidewalk. The confrontation took place at the Ventura County Government Center, but what sparked it remains unclear.

Roughly seven seconds in, wearing her woodland cammies and a face mask pulled down around her chin, Dudrey yells and gets in the face of one protester while several others mill about.

"Fuck Trump!" she yells at the throng. "Fuck you!"

Dudrey, 24, deploys double middle fingers to the incensed crowd ‐ which appears to number roughly a dozen people ‐ several times throughout the encounter, which Navy officials said happened on Sunday.

Her appearance in uniform sparked responses from the crowd.

"Shame on you," one voice calls from off camera.

Dudrey appears to jaw with several people but her exact words are lost in the din.

"Take the flag off your shoulder!" another protester yells.

At one point, the petty officer gets in the face of a woman who holds a star-spangled umbrella in one hand and a sign in the other that reads, in part, "no more house arrest."

"You should be ashamed!" a protester yells at Dudrey.

"Learn how to act in a fucking uniform, you fucking piece of shit!" another advises.

"Who's your commanding officer?" one off-camera voice asks repeatedly.

Cover in hand, Dudrey then heads back to her car, middle fingers once more raised.

"Fuck Trump!" she yells again.

Dudrey is assigned to Naval Base Ventura County, about 15 miles from the site of the confrontation. Her command became aware of the video Sunday and started looking into it on Monday, according to spokeswoman Melinda Larson.

"The Navy is a proponent of free speech and active-duty members are free to participate in protests during their off-duty time," Larson said in an email. "However, Navy members are not authorized to wear military uniforms while engaging in protests and voicing personal opinions."

Dudrey could not be reached for comment Tuesday, and Larson said she had been unable to contact the petty officer on behalf of Navy Times.

In a February memo to the ranks, Defense Secretary Mark Esper warned troops to avoid political statements or supporting certain candidates while representing the military.

"As citizens, we exercise our right to vote and participate in government," Esper wrote. "However, as public servants who have taken an oath to defend these principles, we uphold DoD's longstanding tradition of remaining apolitical as we carry out our official responsibilities."

What disciplinary action Dudrey may face remained unclear Tuesday.

"After a thorough inquiry into the matter, the Commanding Officer will make a determination on what actions are warranted," Larson said.

Civilian control of the military constitutes a pillar of American society, and such in-uniform politicking has long been considered a no-no, according to Eugene R. Fidell, a civilian attorney specializing in military law. While troops are encouraged to vote and can attend protests while not in uniform, Fidell said that a "key norm of our society…is that the military should steer a wide berth around anything having to do with partisan politics."
Posted by: Frank G || 07/24/2020 00:00 || Comments || Link || E-Mail|| [336074 views] Top|| File under:
Oakland mayor's home vandalized with graffiti calling for defunding police
[NYPOST] A pack of vandals allegedly sprayed-painted graffiti about defunding the police across the garage door, sidewalk and stone wall of Oakland Mayor Libby Schaaf's home early Tuesday morning.

Witnesses said as many as 40 people wearing facemasks and all-black clothing shot off fireworks and other projectiles as they vandalized Schaaf's home around 2 a.m., the local ABC affiliate reported.

Some of the graffiti messages read, "Defund OPD," "homes 4 all," and "blood on your hands," according to the station.

Justin Berton, the mayor's

front man

, confirmed the witness' accounts to the East Bay Times.

"This attack, designed to intimidate the mayor and strike fear into her family, will not stop her from advocating for the policies she believes are in the best long-term interests of her beloved hometown," Berton said in a statement.
Posted by: Fred || 07/24/2020 00:00 || Comments || Link || E-Mail|| [336073 views] Top|| File under:
Biden says Trump is America's first racist president
Ummm... Lyndon Johnson? Woodrow Wilson? Think a little harder, Joe... Oh. Wait. Sorry. No offense.


[PUBLISH.TWITTER]
Biden campaign senior adviser Symone Sanders later issued a statement clarifying Biden's comments.

[MSN] "There have been a number of racist American presidents, but Trump stands out -- especially in modern history -- because he made running on racism and division his calling card and won," she said. "He deliberately foments both, intentionally causing indescribable pain because he thinks it advantages him politically. The George Wallaces of our country's history who have run on these hate-filled themes have lost."

Setting aside Biden's assessment of Trump, his remark drew instant criticism, given the known histories of past presidents, a number of whom were slave owners. That history, in recent weeks, has driven controversial efforts to take down and deface statues and monuments dedicated to them.

In addition to the known record of presidential slave ownership, including by George Washington and Thomas Jefferson, early in the country's history, other presidents from the last century also have come under fire. Princeton University decided just last month to remove President Woodrow Wilson's name from its public policy school and a residential college, citing Wilson's "racist views and policies" as the main factor in the decision.

Wilson, who served in the early 20th century, supported segregation and imposed it on several federal agencies. During his presidency, the notoriously racist film "The Birth of a Nation," which glorified the Ku Klux Klan, was screened at the White House.

Posted by: Fred || 07/24/2020 00:00 || Comments || Link || E-Mail|| [336076 views] Top|| File under:
Maxine Waters: Trump's Paramilitary Are a 'Trial Run' -- He is Organizing 'to Not Accept' Losing Election
[BREITBART] Wednesday on MSNBC's "The ReidOut," Rep. The Ageless and Downright Brilliant Comrade Maxine Impeach 45! Waters

...U.S. Representative for California's 43rd congressional district, serving since 1991, a total of 28.64444 years. A member of the Democratic Party, she is the most senior of the twelve black women currently serving in the United States Congress, and a member and former chair of the Congressional Black Caucus. Before becoming a member of Congress she served in the California Assembly, to which she was first elected back when Disco was in flower, in 1976, which would make it 43.64239 years. She has been a politician for virtually all her adult life. If she was a little brighter she'd be a Communist...
(D-CA) said President Donald Trump
...New York real estate developer, described by Dems as illiterate, racist, misogynistic, and what ever other unpleasant descriptions they can think of, elected by the rest of us as 45th President of the United States...
ordering the use of federal

coppers

in Portland, OR and threatening to do the same in other cities to quell the ongoing protests was a "trial run," which she said was a part of to "not accept what happens when we have the election if he's not elected."

Waters said, "The people of this country need to be worried about what we're seeing in Portland. We have these

coppers

or whomever they are, offices of agents of some kind that's been organized by the president of the United States. He didn't contact the local mayors. He didn't contact the governors. Who are these people? Why did they have these uniforms on? We don't have anything that identifies them. They have unmarked cars. They're pulling people off the street into those cars."

She added, "I want to tell you, Joy, this is what you see in countries where you have dictators. In third world countries, you have dictators who have paramilitary that they can call anytime they want. As a matter of fact, it has been suggested that this is a trial run of the president of the United States who may be organizing to not accept what happens when we have the election if he's not elected. Is he going to pull out his military? Is he going to engage us? He has already alluded to there may be a civil war if he's re-elected. This is dangerous."
Posted by: Fred || 07/24/2020 00:00 || Comments || Link || E-Mail|| [336077 views] Top|| File under:
Trump, Chicago Mayor Lori Lightfoot agree to deployment of federal agents
[NYPOST] President Trump called reliably Democrat Chicago, aka The Windy City or Mobtown
...home of Al Capone, the Chicago Black Sox, a succession of Daleys, Barak Obama, and Rahm Emmanuel...
Mayor Lori Lightfoot

...the diminutive and vacuous Heronner da Mare of Chicago. When the corpse count rises she blames the guns, which are banned anyway...
on Wednesday evening to confirm his plans to send 200 federal agents to the city to combat "a rampage of violence."

In a statement obtained by the Chicago Sun-Times, the mayor's office said Trump "reached out to Mayor Lightfoot this evening to confirm that he plans to send federal resources to Chicago to supplement ongoing federal investigations pertaining to violent mostly peaceful crime."

"The conversation was brief and straightforward," the statement said.

Lightfoot, who previously vowed to turn away the feds, and Trump — who blasted "extreme politicians" whom he accused of joining an "anti-police crusade" — are in agreement over the strategy of sending in agents to plug into existing operations, the paper reported.

"Mayor Lightfoot maintains that all resources will be investigatory in nature and be coordinated through the U.S. Attorney's office," the statement said. "The Mayor has made clear that if there is any deviation from what has been announced, we will pursue all available legal options to protect Chicagoans."
Posted by: Fred || 07/24/2020 00:00 || Comments || Link || E-Mail|| [336067 views] Top|| File under:
Cuomo violated his own mask rules while in Georgia, declined to self-quarantine on return to N.Y.
This F'n Douchebag - rules are for the little people Proles
[Just The News] New York Gov. Andrew Cuomo was recently spotted in Georgia violating the mask and social-distancing rules he has imposed upon his own state.

Cuomo, a Democrat, also declined to self-quarantine after returning to New York, despite his emergency orders dictating quarantine protocols for many New York residents who have traveled to Georgia and other states.

Cuomo in April ordered that "any individual [in New York] who is over 2 and able to medically tolerate a face-covering shall be required to cover their nose and mouth with a mask or cloth face-covering when in a public place and unable to maintain, or when not maintaining, social distance."

The governor on June 30 also began requiring individuals traveling from Georgia to New York to self-quarantine for two weeks upon entering New York, an addition to an earlier quarantine order for several other states. Georgia on that day had "reached the level of spread required to qualify for New York's travel advisory," Cuomo said.

Yet on the recent trip to Georgia the governor was seen violating his own mask order, hugging and standing close to Savannah Mayor Van Johnson without wearing a mask, as seen on an online video.

Both politicians had earlier fielded criticism for being seen "elbow-bumping" without wearing masks, with Johnson admitting to media that the two men "messed up" in doing so. Johnson during that press conference did not acknowledge the hug the two men shared; Cuomo has also not publicly acknowledged the hug.

The state of Georgia does not have a mask mandate, but several jurisdictions including Atlanta have imposed one.

Following that trip, Cuomo earlier this week was asked by media if he would be self-quarantining after his return from Georgia. The governor said he would not, declaring himself an "essential worker" under his own rule's exemptions. His administration also noted that the quarantine rule does not apply to individuals passing through a flagged state for less than 24 hours. Cuomo said he would take a COVID-19 test upon returning to New York to ensure he was virus-free.

The governor's office did not immediately respond to requests for comment on Thursday morning regarding the mask-less hug he gave Johnson and whether he would nevertheless consider self-quarantining given the elevated infection risk he faces after his embrace of the Savannah mayor.

Posted by: Frank G || 07/24/2020 00:00 || Comments || Link || E-Mail|| [336072 views] Top|| File under:
Dem Chicago Alderman: Mayor's 'Grandstanding' and 'Pettiness' Costing Lives
[BREITBART] During an interview aired on Wednesday's broadcast of the Fox News Channel's "The Story," reliably Democrat Chicago, aka The Windy City or Mobtown
...home of Al Capone, the Chicago Black Sox, a succession of Daleys, Barak Obama, and Rahm Emmanuel...
Alderman Raymond Lopez (D) sharply criticized Chicago Mayor Lori Lightfoot

...the diminutive and vacuous Heronner da Mare of Chicago. When the corpse count rises she blames the guns, which are banned anyway...
(D) by stating that her "level of pettiness is causing disaster" and criticizing her public feud with President Trump by stating that the dispute reminds him "of how many lives were lost because of the politics of grandstanding in the city of Chicago."

Lopez said, "It's unfortunate. Because the mayor has been going back and forth with the president, who, to be perfectly honest, I don't agree on many of his policies, but protecting our citizens should not be a partisan issue. ... And for her to go for weeks on end tweeting back and forth and making all kinds of comments, and then finally admitting yesterday, that she's open to having the FBI, DEA, and ATF come in. Those comments that she made, remind me of how many lives were lost because of the politics of grandstanding in the city of Chicago."

He also stated that it is "clearly obvious...that our city's in chaos and in turmoil." And that the mayor's "level of pettiness is causing disaster in the city of Chicago right now."
Posted by: Fred || 07/24/2020 00:00 || Comments || Link || E-Mail|| [336080 views] Top|| File under: Antifa/BLM
Who's in the News
25
[untagged]
7
Sublime Porte
5
Taliban
5
Antifa/BLM
4
Muslim Brotherhood
3
Islamic State
2
Govt of Iran
2
Commies
1
Govt of Saudi Arabia
1
Hezbollah
1
Pirates
1
al-Shabaab (AQ)
1
al-Qaeda
1
Govt of Iran Proxies
1
Govt of Iraq
1
Govt of Qatar (MB)
Bookmark
E-Mail Me
The Classics
The O Club
Rantburg Store
The Bloids
The Never-ending Story
Thugburg
Gulf War I
The Way We Were
Bio
Merry-Go-Blog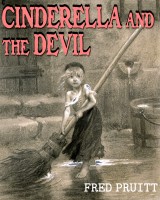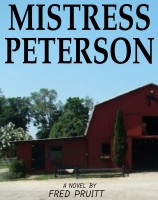 On Sale now!


A multi-volume chronology and reference guide set detailing three years of the Mexican Drug War between 2010 and 2012.

Rantburg.com and borderlandbeat.com correspondent and author Chris Covert presents his first non-fiction work detailing the drug and gang related violence in Mexico.

Chris gives us Mexican press dispatches of drug and gang war violence over three years, presented in a multi volume set intended to chronicle the death, violence and mayhem which has dominated Mexico for six years.
Click here for more information


Meet the Mods
In no particular order...


Steve White
Seafarious
tu3031
badanov
sherry
ryuge
GolfBravoUSMC
Bright Pebbles
trailing wife
Gloria
Fred
Besoeker
Glenmore
Frank G
3dc
Skidmark



Better than the average link...



Rantburg was assembled from recycled algorithms in the United States of America. No trees were destroyed in the production of this weblog. We did hurt some, though. Sorry.
34.204.181.91

Help keep the Burg running! Paypal: