-Lurid Crime Tales-
The Biden family rap sheet: How Joe's relatives have been busted for drug possession, credit card theft, fights with the NYPD and multiple DUIs - but have never served time
[Daily Mail, where America gets its news]
Caroline Biden, 33, was arrested last August for driving under the influence and driving without a license in Philadelphia suburb, according to a report


In 2018, she was sentenced to two years probation by a Manhattan court for using a credit card to buy more than $100,000 worth of beauty products


In 2013, Caroline Biden, the daughter of Joe Biden's younger brother, James, was arrested for fighting her roommate after she was asked to pay rent


Despite lengthy history of run-ins with the law, no member of the Biden family has served time in prison


Frank Biden, Joe Biden's youngest brother, has been arrested multiple times for driving under the influence and theft


Joe Biden's daughter, Ashley Biden, 39, was arrested when she was a freshman in college for possession of marijuana


Joe Biden's son, Hunter Biden, 50, was cited for drug possession in 1988. He's also reported to be subject of investigations into alleged money laundering
Posted by: Skidmark || 07/12/2020 09:58 || Comments || Link || E-Mail|| [6489 views] Top|| File under:
-Signs, Portents, and the Weather-
Phoenix Mayor Lied About Morgues Bringing In 'Refrigerator Trucks' To Store Overflow COVID Bodies
[Zero Hedge] As the number of hospitalized COVID-19 patients in Maricopa County climbed to new highs late this week, Phoenix Mayor Kate Gallego appeared on MSNBC Friday morning for an interview with Chuck Todd and Katy Tur to discuss the situation in the state, which has moved to close bars, and rollback other reopening measures to combat the outbreak.

During the interview, Gallego claimed that the county's public health agency had just put in an order for refrigerated trucks because they were running out of space in the morgue.

"Maricopa County, which is our county public health agency, just announced that they're going to be getting refrigerated trucks because the Abrazo health care system has run out of morgue beds," Gallego said.

Hours later, as the mayor's comments started proliferating through the media, representatives for the hospital system called and complained that the mayor's comment wasn't true, despite the fact that she made the claim - seemingly with a high degree of certainty - on a popular cable new show.

Spokesman Keith Jones told azcentral.com that Abrazo hospitals have "adequate morgue space."

Here's the story: Phoenix and the rest of the state have been asked to implement their emergency plans to prepare for possible COVID-19 overloads.

Part of the plan, Jones said, was to proactively make sure there would be enough morgue space. So the hospital system ordered refrigerated storage weeks ago, but they have yet to be deployed.

"At this point, it is not needed," Jones said.

Of course, it's not difficult to imagine why Gallego made such a specious - and, some might argue, alarmist - claim:

Democrats in the state believe they need to discredit Gov Doug Ducey's COVID-19 response if they want to succeed in flipping John McCain's old Senate seat, currently occupied by Republican Senator Martha McSally, on Nov. 3.

The special election is being held to find a permanent successor to the former presidential candidate and longtime Republican Senator.

For some reason, we couldn't find the video of the interview on YouTube.

Update - we found it on Twitter...

Phoenix Mayor Gallego says Maricopa Co. has requested refrigerated trucks because one health system in the region has run out of morgue beds. pic.twitter.com/uCeHfzjjLk
— MSNBC (@MSNBC) July 10, 2020
Posted by: Clem || 07/12/2020 00:00 || Comments || Link || E-Mail|| [6483 views] Top|| File under:
-War on Police-
Clarence Thomas' wife denounces town's Black Lives Matter sign
[NYPOST] Virginia "Ginni" Thomas, the prominent conservative activist married to Supreme Court Justice Clarence Thomas, recently denounced a DC-area Black Lives Matter banner.Black Lives Matter is a "Trojan Horse" for "mob rule" and "cultural revolution," Ginni Thomas wrote in a June 24 email to Clifton, Virginia, officials, the Washington Post reports.

Thomas, who is white but whose husband is the only black Supreme Court justice, is influential in her own right in DC and in White House meetings has pushed President Trump to pick more conservative aides.

Thomas objected to a banner that reads "Welcome to Clifton where Black Lives Matter," which was installed after the killing of George Floyd by Minnesota police. Unrest following Floyd's death included arson and widespread looting near the White House.

"BLM is a bit of a dangerous Trojan Horse and they are catching well-meaning people into dangerous posturing that can invite mob rule and property looting," Ginni Thomas wrote in her email.

"Let's not be tricked into joining cause with radical

hard boyz

seeking to foment a cultural revolution because they hate America."

Clifton is a small town that's about a 45-minute drive southwest of Washington. The town's mayor, independent William Hollaway, told the Washington Post his decision to hang the banner was "the biggest controversy we've seen in many years."

Posted by: Fred || 07/12/2020 00:00 || Comments || Link || E-Mail|| [6474 views] Top|| File under: Antifa/BLM
Economy
Trump Admin Tells Minnesota Governor To Get Bent Over $16 Million Aid Request Following Riots
[Zero Hedge] The Trump administration has denied a request by Minnesota Governor Tim Walz (D) for $16 million in federal aid to help rebuild widespread damage in Minneapolis caused by rioters protesting the death of George Floyd.

Late Friday, Walz spokesman Teddy Tschann confirmed that the July 2 federal aid request to the Federal Emergency Management Agency (FEMA) was denied.

"The Governor is disappointed that the federal government declined his request for financial support," said Tschann in a statement. "As we navigate one of the most difficult periods in our state's history, we look for support from our federal government to help us through."

Over 1,500 buildings were damaged by fires, looting and vandalism following Floyd's death on May 25 while in police custody. According to Walz, over $500 million in damages ensued.


Many small businesses and grocery stores, pharmacies and post offices were damaged during the unrest. In his letter to FEMA, Walz said what happened in the Twin Cities after Floyd's death was the second most destructive incident of civil unrest in U.S. history, after the 1992 riots in Los Angeles.

The Walz administration conducted a preliminary damage assessment that found nearly $16 million of eligible damages related to fires. The federal funds would have been used to reimburse local governments for repairs and debris removal. -Star Tribune

On Thursday, Republican Rep. Tim Emmer (MN) sent a letter to President Trump asking for a "thorough and concurrent review" of how state officials handled the civil unrest so that "every governor, mayor and local official can learn from our experiences."

"If the federal government is expected to assist in the clean-up of these unfortunate weeks, it has an obligation to every American — prior to the release of funding — to fully understand the events which allowed for this level of destruction to occur and ensure it never happens again," wrote Emmer.

"Current damage estimates are now five times their original projections, but the extent of the destruction cannot be calculated solely in dollars and cents," continues Emmer's letter. "Thousands of livelihoods have been permanently disrupted, future economic development plans have been derailed as businesses reconsider investing in and around the Twin Cities, and numerous public lifelines for the community have been cut leaving Minnesotans searching for alternative means of care for their families.

"To date there have been no federal analysis of the actions that were - or were not - taken by local and state officials to prevent one of the most destructive episodes of civil unrest in our nation's history."
Posted by: Clem || 07/12/2020 09:40 || Comments || Link || E-Mail|| [6546 views] Top|| File under: Antifa/BLM
Home Front: Politix
Plugs Credits Elizabeth Warren With Helping Craft His New Economic Plan
[Huffpoo] Former Vice President Joe Biden is explicitly crediting Sen. Elizabeth Warren (D-Mass.) with helping develop his new plan for rebuilding the U.S. economy, a sign that Warren has been able to influence the policy positions of the presumptive Democratic nominee as his campaign continues to vet potential vice presidential picks.


"That woman, helped with the ...you know...the thing"


"I am grateful to so many ― including my friend Elizabeth Warren, labor unions, and other progressive partners for their help in putting together this bold new set of policies aimed at healing our economy and ensuring good, dignified jobs for American workers," Biden wrote in an email to members of the Progressive Change Campaign Committee, a Warren-allied progressive group, that is scheduled to go out later Friday. "In the face of Donald Trump's egregious mismanagement of the public health and economic crises, there has never been a more important moment to reinvest in good-paying jobs for workers across our country."

Biden's plan, which he began to roll out Thursday during a speech near his hometown of Scranton, Pennsylvania, includes $400 billion of federal procurement spending on products manufactured in the United States and a $300 billion investment in government research on electric vehicles and other advanced technologies. The Biden campaign says the spending will help create more than 5 million new jobs.

Elements of the plan are similar to proposals Warren released during the primary, including pushes to increase government procurement of American-made products. But while Warren aimed to spend $150 billion a year on clean energy technology, Biden plans to spend $300 billion on a wider variety of products.

"This money will be used purposefully to ensure all of America is in on the deal, including communities that have historically been left out — Black, brown and Native American entrepreneurs, cities and towns in every region of the country," Biden said in the speech. "This will be a mobilization of R&D and procurement investments in ways not seen since World War II."

Posted by: Besoeker || 07/12/2020 09:50 || Comments || Link || E-Mail|| [6497 views] Top|| File under:
L.A. teachers union says schools can't reopen unless charter schools get shut down, police defunded
Open the schools and fire any teachers that refuse to do their jobs


[Just The News] They also want Medicare-for-All, a wealth tax, a federal bailout.


and a pony


A major teachers union is claiming that the re-opening of schools in its district cannot occur without several substantial policy provisions in place, including a "moratorium" on charter schools and the defunding of local police.

United Teachers Los Angeles, a 35,000-strong union in the Los Angeles Unified School District, made those demands in a policy paper it released this week. The organization called on local authorities to "keep school campuses closed when the semester begins on Aug. 18."

The union outlined numerous major provisions it says will be necessary to reopen schools again, including sequestering students in small groups throughout the school day, providing students with masks and other forms of protective equipment, and re-designing school layouts in order to facilitate "social distancing."

Yet the union goes even farther than those requests, calling for "local support" in the form of defunded police departments and the shuttering of charter schools.

Police violence "is a leading cause of death and trauma for Black people, and is a serious public health and moral issue," the union writes. The document calls on authorities to "shift the astronomical amount of money devoted to policing, to education and other essential needs such as housing and public health."

"Privately operated, publicly funded charter schools," meanwhile, "drain resources from district schools," the union states. The practice of "colocating" charter schools in existing structures, it continues, "adds students to campuses when we need to reduce the number of students to allow for physical distancing."

The union also demands the implementation of a federal Medicare-for-All program, several new state-level taxes on wealthy people, and a "federal bailout" of the school district.

"The benefits to restarting physical schools must outweigh the risks, especially for our most vulnerable students and school communities," the document continues.

"As it stands, the only people guaranteed to benefit from the premature physical reopening of schools amidst a rapidly accelerating pandemic are billionaires and the politicians they've purchased," it adds.

Posted by: Frank G || 07/12/2020 00:00 || Comments || Link || E-Mail|| [6564 views] Top|| File under:
Democrat congresswoman calls slave reparations a 'bold effort that people want to not do'
The poor darling really ought to practice breathing in and out. Anything more complex requires processing power that wasn't designed in, and can't be added afterward.

[JUSTTHENEWS] Rep. Sheila Jackson Lee

...the clownish U.S. Representative-for-life for Texas's 18th congressional district, serving since 1995. The district includes most of inner-city Houston. She is noted for her lack of tact and intellect. She is a member of the Democratic Party, and almost its epitome...
called on Democrats to mobilize together and advocate for passage of a bill to form a commission on slave reparations, calling it a "bold effort that people want to not do."

"You must as a community ensure that the Congress moves on H.R. 40 and that is call your members of Congress to ensure they are co-sponsors," she said on Friday during a virtual town hall on "Systemic Racism Beyond Policing."

"We're the provocative legislation that people want to think twice about being on because it clearly says that something must be done about the governmental action that was done to enslave Africans and then the descendants of enslaved Africans," she added.

The Texas Democrat referred to her bill, Commission to Study and Develop Reparation Proposals for African-Americans Act, as "the mother of this movement of trying to get us where we need to be."
Posted by: Fred || 07/12/2020 00:00 || Comments || Link || E-Mail|| [6498 views] Top|| File under:
De Blasio Tells CNN's Wolf Blitzer That He Is Banning All Large Gatherings in NYC Except For Black Lives Matter Riots
[THEGATEWAYPUNDIT] New York City Mayor Bill De Blasio and his wife Chirlane McCray joined activists on Thursday to paint Black Lives Matter on the street in front of Trump Tower.

De Blasio does this as violence soars in his city and businesses are still locked down.

Later Thursday afternoon, the Commie mayor told CNN

...formerly the Cable News Network, now who know what it might stand for...
's Wolf Blitzer that he is banning all large gatherings such as parades, fairs and concerts except for Black Lives Matter riots through September.


That racist is trying to get them all killed off post haste, so there will be more lebensraum for the white folk, church-going Christians, and religious Jews. Good Progressives have no choice but to cancel him for his perfidy.

Summer is cancelled in New York City.
Posted by: Fred || 07/12/2020 00:00 || Comments || Link || E-Mail|| [6497 views] Top|| File under:
Anti-Trump Psychiatrist: 'Cognitive Issues, Mental Illness' Would Not Disqualify Joe Biden
They'd rather have a stale marshmallow sitting in the Oval Office than that eeeeeeevil OrangeMan. Technically speaking, Slow Joe Biden is more effective than a stale marshmallow...

[BREITBART] Yale psychiatrist Dr. Bandy X. Lee


...the Left's go-to man woman when they want someone official to pontificate political nonsense. If the professional psychiatric associations of America had any integrity, he would have been defrocked years ago...

told The Kyle Olson Show this week that she doesn't believe a President Joe Foreign Policy Whiz Kid Biden

...I had the great honor of being arrested with our UN Ambassador on the streets of Soweto, trying to get to see him on Robbens Island...
potentially suffering from "cognitive issues or even mental illness" is "of concern."

Lee and over 30 mental health experts published a book titled, "The Dangerous Case of Donald Trump
...Oh, noze! Not him!...
" in 2019, wherein she called for presidential candidates to be subjected to "a panel" of psychiatrists, who would determine that individual's mental fitness to serve as president.
Posted by: Fred || 07/12/2020 00:00 || Comments || Link || E-Mail|| [6477 views] Top|| File under:
Crenshaw takes aim at Duckworth's patriotism
[THEHILL] Freshman GOP Rep. Dan Crenshaw (Texas)


...he lost an eye to an IED during his third tour in Afghanistan, retiring as a Lieutenant Commander in the SEALs before going into politics...

took aim at Sen. Tammy Duckworth


...the Chinese-American child of a military family, she lost both legs when the helicopter she was piloting in Iraq was shot down by jihadis, the first female double amputee of the second Iraq war. She then served in the Illinois National Guard as a Lieutenant Colonel while working for the state and federal governments until she ran for Congress in 2012, where she has been ever since....

Wednesday, questioning the Illinois Democrat's patriotism after she suggested that there should be a "national dialogue" about whether to remove statues and monuments of the founding fathers. Crenshaw, a former Navy SEAL, was discussing voter outreach to veterans during a Trump campaign "MAGA meetup" event on Thursday when he took a swing at Duckworth, a combat veteran who lost both her legs serving in Iraq, accusing her of supporting the "destruction of America," The Washington Post first reported.


Navy Seal vs. Army combat chopper pilot, both injured in the line of duty? The Octagon awaits!

"I think a general message that the left stands for the destruction of America and the right doesn't probably works pretty well with veterans, even liberal ones, because even liberal veterans probably don't agree with that, unless you're Tammy Duckworth," he said.

Crenshaw's remarks echo comments made by the Trump campaign, which released a statement alleging that Duckworth is "using her military service to deflect from her support for the left-wing campaign to villainize America's founding."

President Trump also recently retweeted a clip of Fox News host Tucker Carlson blasting the Illinois senator for her comments, accusing her of being a "moron," "silly," and "unimpressive." He later called her a coward for opting not to appear on his show.

Duckworth hit back at Carlson for questioning her patriotism in an op-ed published in The New York Times


...which still proudly displays Walter Duranty's Pulitzer prize...
, arguing that he took her remarks out of context and launched unwarranted attacks.

She also slammed Trump for the allegations launched against her, alleging people questioning her devotion to her country are attempting to distract the president's "failure" to lead during the pandemic.

"Setting aside the fact that the right wing's right to lie about me is one of the rights I fought to defend, let me be clear: I don't want George Washington's statue to be pulled down any more than I want the Purple Heart that he established to be ripped off my chest. I never said that I did," she wrote.

"But while I would risk my own safety to protect a statue of his from harm, I'll fight to my last breath to defend every American's freedom to have his or her own opinion about Washington's flawed history. What some on the other side don't seem to understand is that we can honor our founders while acknowledging their serious faults, including the undeniable fact that many of them enslaved Black Americans."
Posted by: Fred || 07/12/2020 00:00 || Comments || Link || E-Mail|| [6482 views] Top|| File under:
Tony Dungy Slams Don Lemon After He Says Jesus Wasn't Perfect
[DAILYWIRE] Legendary NFL coach and Hall of Famer Tony Dungy slammed CNN

...formerly the Cable News Network, now who know what it might stand for...
host Don Lemon this week for his comment about the perfection of Jesus Christ."Jesus Christ, if that's who you believe in, Jesus Christ, admittedly was not perfect when he was here on this earth," Lemon said to his colleague Chris Cuomo this week. "So why are we deifying the founders of this country, many of whom owned slaves?"

Given that Christians believe that Jesus Christ was God in the flesh, Lemon's suggestion that He was just another imperfect teacher completely slapped all Christian doctrine in the face. Dungy, an outspoken and admitted Christian, called the host out on Twitter.

"I'm sorry, Mr. Lemon, but just who 'admitted' that Jesus Christ was not perfect here on earth? Not anyone who believes the Bible. Not anyone who trusts in Jesus as their savior," Dungy tweeted. "I'm not sure the point you're making but your premise is dead wrong. That was the point in Jesus coming!"
Posted by: Fred || 07/12/2020 00:00 || Comments || Link || E-Mail|| [6481 views] Top|| File under:
Who's in the News
41
[untagged]
6
Antifa/BLM
4
Govt of Iran
3
Sublime Porte
2
Commies
2
Govt of Syria
2
Taliban
1
Narcos
1
Muslim Brotherhood
1
Islamic State
1
al-Nusra
1
Hamas
1
Palestinian Authority
1
Govt of Iran Proxies
1
Arab Spring
Bookmark
E-Mail Me
The Classics
The O Club
Rantburg Store
The Bloids
The Never-ending Story
Thugburg
Gulf War I
The Way We Were
Bio
Merry-Go-Blog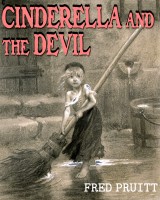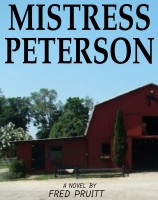 On Sale now!


A multi-volume chronology and reference guide set detailing three years of the Mexican Drug War between 2010 and 2012.

Rantburg.com and borderlandbeat.com correspondent and author Chris Covert presents his first non-fiction work detailing the drug and gang related violence in Mexico.

Chris gives us Mexican press dispatches of drug and gang war violence over three years, presented in a multi volume set intended to chronicle the death, violence and mayhem which has dominated Mexico for six years.
Click here for more information


Meet the Mods
In no particular order...


Steve White
Seafarious
Pappy
lotp
Scooter McGruder
john frum
tu3031
badanov
sherry
ryuge
GolfBravoUSMC
Bright Pebbles
trailing wife
Gloria
Fred
Besoeker
Glenmore
Frank G
3dc
Skidmark
Alaska Paul



Better than the average link...



Rantburg was assembled from recycled algorithms in the United States of America. No trees were destroyed in the production of this weblog. We did hurt some, though. Sorry.
18.232.59.38

Help keep the Burg running! Paypal: