-Lurid Crime Tales-
Madison Avenue shop sues Governor Andrew Cuomo over looting
[PageSix] The Gov's being thrown a fat lawsuit. The thrower's lawyer Sal Strazzullo.

The damages? He estimates $100 million. Co-defendants: the NYPD, Commissioner Dermot Shea, NYC, Comrade Bill de Blasio

...cryptocommie mayor of New York and for some reason a Dem candidate for president in 2020. Corrupt and incompetent, his qualifications for office seem to consist of being married to a black woman, with whom he honeymooned in Cuba. He has a preppy-looking son named Dante, whose Divine Comedy involved getting his back hair up when a police car drove past him slowly. New Yorkers voted for him, so they deserve him...
, the state of New York and others. I'm told that an official Notice of Claim has been filed with the Court of Claims. The claimant? Domus Design Center aka DDC, 134 Madison Ave. The issue deals with May 29's frightening night when looters, rioters and thieves terrorized our city, vandalized our streets, burglarized our shops.

Strazzullo: Cuomo should have worried about hospital reform instead of bail reform. Getting a free pass, some criminals were not able to be detained pending trial and now we have looters. Who'd have imagined we'd have to board up our stores? We're not in Afghanistan. Places like Saks Fifth, Louis Vuitton, Prada, Rolex being bombed out?

"Where are our tax dollars going? Rocks, bricks thrown? Glass smashed? Merchandise stolen? Thrown out? People hurt? Millions lost? Businesses destroyed? Lives crushed? Not protecting commercial properties is negligence of duty. It's looters against New York City and state.

"Paying taxes that help pay the salary of the NYPD, we expect protection in return. Where was the city? The state? Officials failing to protect their residents? Government is responsible to protect its citizens and businesses against criminals who want to do bad.

"Not every lawsuit is for money. This type of suit — about the city's acts and omissions in failing to control or otherwise restrain violent mostly peaceful protesters, which caused destruction to claimant's retail store — is for a point.

"This will be a class-action lawsuit. Costly. Because the others will come on board."

Posted by: trailing wife || 07/09/2020 00:00 || Comments || Link || E-Mail|| [10796 views] Top|| File under:
Home Front: Politix
Stacey Abrams: U.S. Constitution 'Began the Practice of Voter Suppression'
[BREITBART] Failed Georgia Democrat Gubernatorial candidate Stacey Abrams

...sour grapes lo-o-o-o-o-ser (Loser! Loser! Loser!) of the 2018 Georgia governor's race. Now she wants to be somebody's vice president so she can sour grape about that too...
is now blaming the Constitution for what she claimed was the beginning of "the practice of voter suppression" in the United States as the left-winger continues to push for vote-by-mail options in elections nationwide.

"Voter suppression was baked into the notion of America," Abrams recently told Vanity Fair. "It was embedded not in our Declaration, which was a glorious document, but the Constitution began the practice of voter suppression." She added:

We are reaffirming the experiment now, but we are also seeing some terrible examples of the original flaw in our design, which is that we have delegated to the states the ability to determine not eligibility, but access. Luckily, we have 34 states that already have some version of vote-by-mail with no excuses. We have 16 states that do it to a lesser degree.

Abrams' assertion comes after she claimed that "voter fraud is not real" and "does not affect the outcome of elections" in the wake of President Donald Trump
...Oh, noze! Not him!...
's repeated criticism of voting via mail. Abrams stated:

We know that, but we cannot allow them to frame voter fraud and treat it as an equivalence to voter suppression. Voter suppression denies the right to vote to millions. Voter fraud over 20 years, at best, occurred 1,300 times. Millions every year versus thousands over twenty years. There is no comparison.

Delegitimization of elections happens when the numbers are close and one of the ways that those who engage in voter suppression can claim victory, either in reality or putatively, is that they can shave the margins like anyone who tries to steal.

"We're not going to destroy this country by allowing things like that to happen. We're not destroying our country," the president has said. "This has more to do with fairness and honesty and, really, our country itself."
Posted by: Fred || 07/09/2020 00:00 || Comments || Link || E-Mail|| [10794 views] Top|| File under:
CNN's Lemon: The Way to Fix Mount Rushmore Is Add Obama
[BREITBART] Tuesday on CNN

...formerly the Cable News Network, now who know what it might stand for...
, host Don Lemon said President Barack Obama
How much damage could he do in four years?... Eight, then...
should be added to the Mount Rushmore sculptures of George Washington, Thomas Jefferson, Abraham Lincoln, and Theodore Roosevelt.

While discussing a

Caliphornia, an impregnable bastion of the Democratic Party,

couple charged for painting over a "Black Lives Matter" mural, Lemon said, "You see the right-wing machine kick in, media kick in and see Trump's poll numbers go south. They kick in with Democratic cities are in chaos right now. Is this what you want from Joe Foreign Policy Whiz Kid Biden
...When the stock market crashed, Franklin Roosevelt got on the television and didn't just talk about the princes of greed. He said, 'Look, here's what happened.'...
? And they are taking your country away sand they are going to take down statues. Crime is rising. It's so bad. Oh my, defund police. And the people who you saw there for the most part —not specifically, as a whole, fall for it. They fall for it. That's why they do things like that. They want to paint over signs and think it's our country. This is the country that we built. Even though a rich diversity of people helped build the country, and many of us, meaning ancestors, for free — did not get paid for it, could not get an education, could not build wealth, are not on statues, Confederate or otherwise, are not on Mount Rushmore. I think, listen ... if they are going to put someone on Mount Rushmore, considering the history of the country, the first black president should be front and center."

Anchor Chris Cuomo said, "Add to Mount Rushmore. I think that's first of all, it's a more salable idea than the idea of taking away Founding Fathers."

Lemon said, "So what's wrong with all of us together thinking or reshaping our country so that more people rethink our country in the way we think and where priorities are so the country it belongs to everyone."

Cuomo said, "Nothing is wrong with it."

Lemon said, "Maybe some of the people up there on Mount Rushmore, who knows? The name shouldn't be Mount Rushmore if you talk to Native Americans. It is stolen land. It was only Mount Rushmore 40 years before they started to carve presidents' faces in it. No one got any money for that."
Posted by: Fred || 07/09/2020 00:00 || Comments || Link || E-Mail|| [10794 views] Top|| File under:
Kanye West: Removing God and Prayer from Schools Meant More Drugs, Murders, Suicide
[BREITBART] Removing prayer from schools has led to "more drugs, more murders, more suicide," said rap megastar and fashion mogul Kanye West, who unveiled his unfiltered thoughts on President Trump, God, and politics in an interview with Forbes just days after tweeting about his presidential bid."Reinstate in God's state, in God's country, the fear and love of God in all schools and organizations and you chill the fear and love of everything else, so that was a plan by the Devil to have our kids committing suicide at an all-time high by removing God to have murders in reliably Democrat Chicago, aka The Windy City or Mobtown

...home of Al Capone, the Chicago Black Sox, a succession of Daleys, Barak Obama, and Rahm Emmanuel...
at an all-time high because the human beings working for the Devil removed God and prayer from the schools," the "Follow God" rapper said. "That means more drugs, more murders, more suicide."

West, who has teased a presidential run for years, formally announced his bid on Independence Day, writing, "We must now realize the promise of America by trusting God, unifying our vision and building our future. I am running for president of the United States ! #2020VISION"




Posted by: Fred || 07/09/2020 00:00 || Comments || Link || E-Mail|| [10798 views] Top|| File under:
New York Times columnist: Biden should agree to debate Trump only if two conditions met
They all know he's damaged goods that ain't getting better. "Hide him!"
[Wash Examiner] Presumptive Democratic presidential nominee Joe Biden should only agree to debate President Trump if two conditions are met , the New York Times columnist Thomas Friedman said.

"I worry about Joe Biden debating Donald Trump," Friedman wrote in his column on Tuesday. "He should do it only under two conditions. Otherwise, he's giving Trump unfair advantages."

"First, Biden should declare that he will take part in a debate only if Trump releases his tax returns for 2016 through 2018," Friedman said. Second, Biden "should insist that a real-time fact-checking team approved by both candidates be hired by the nonpartisan Commission on Presidential Debates."

"Debates always have ground rules," Friedman wrote. "Why can't telling the truth and equal transparency on taxes be conditions for this one?"Trump's reelection campaign is reportedly pushing for four debates before the November general election. Biden's campaign has agreed to three debates. They are currently scheduled for September 29, October 15, and October 22.

"Our position is straightforward and clear: Joe Biden will accept the Commission's debates, on the Commission's dates, under the Commission's established format and the Commission's independent choice of moderators," Biden's campaign manager wrote in a letter to the Commission on Presidential Debates. "Donald Trump and Mike Pence should do the same. That is what every candidate for President and Vice President have done in modern times, Democrat and Republican alike."

The president, however, has attempted to paint the soon-to-be Democratic nominee as scared of going toe-to-toe with him on the debate stage.

"Now, he's already saying that he can't do debates because of COVID. Do you believe it? 'I can't do the debates because of COVID.' That was ‐ I just heard a little inkling of it two days ago. I said, 'Watch this one,'" Trump said during a Fox News town hall last month.

The University of Michigan, which was slated to host the October debate, announced on June 22 it would no longer host the event because of public health concerns.

"In consideration of the public health guidelines in our state as well as advice from our own experts ‐ we feel it is not feasible for us to safely host the presidential debate as planned," university president Mark Schlissel said in a statement.

Similarly, several pundits in conservative media and other critics of the former vice president have mocked him for "hiding in his basement" and not holding any in-person campaign events during the coronavirus pandemic.

Friedman praised Biden as a "role model" for staying inside his house during recent months as millions of people do the same to slow the spread of the virus.

"And with the coronavirus now spreading further, and Biden being a responsible individual and role model, it's likely that he won't be able to engage with any large groups of voters before Election Day. Therefore, the three scheduled televised debates, which will garner huge audiences, will carry more weight for him than ever," Friedman wrote. "Only if leading into the debate, American voters have a clear picture of Trump's tax returns alongside Biden's, and only if, coming out of the debate, they have a clear picture of who was telling the truth and who was not, will they be able to make a fair judgment between the two candidates."

Otherwise, the veteran journalist wrote, "Joe, stay in your basement."
Posted by: Frank G || 07/09/2020 00:00 || Comments || Link || E-Mail|| [10796 views] Top|| File under:
LTC Vindman to retire.....
...I think the 24 hour rule should apply here, but if true then I would have given anything to be a fly on the wall when it was explained to him how many of his brother officers, missing their promotions because of SEN Duckworth's political grandstanding, would be perfectly willing to accept his head on a silver platter.

The statement from his lawyer is a marvel of blame shifting. Read it, and be amazed.

Mike
[LawAndCrime] After more than 21 years of military service,


...at least three years longer than he deserved...

Lieutenant Colonel Alexander Vindman is retiring today after it has been made clear that his future within the institution he has dutifully served will forever be limited.
Over the last months, LTC Vindman has been guided by a very simple and very American principle: 'here, right matters.' He has spoken publicly once,


...and privately entirely too often...

and only pursuant to a subpoena from the United States Congress. Compelled to testify, this decorated soldier was thrust into a conversation that goes to the heart of our country's values, and its future.

Through a campaign of bullying, intimidation, and retaliation, the President of the UnitedStates attempted to force LTC Vindman to choose: Between adhering to the law or pleasing a President. Between honoring his oath or protecting his career. Between protecting his promotion or the promotion of his fellow soldiers. these are choices that no one in the United States should confront, especially one who has dedicated his life to serving it.


Actually, President Trump succeeded in forcing him to choose: between fighting a losing battle and not fighting a losing battle. The retired LTC chose wisely.

LTC Vindman did what the law compelled him to do; and for that he was bullied by the President and his proxies. And yet, LTC Vindman would not be intimidated and will not be corrupted. He did what he always done: put the interests of his county ahead of his own.

LTC Vindman's patriotic


...he means patriotism, or possibly patriotic duty — it's not clear from the text. Hopefully he isn't one of those expensive attorneys...

has cost him his career. Today our country loses a devoted soldier but it is incumbent upon all of us to ensure it does not lose the values he represents.


Please, let us throw away the values he represents.
Posted by: Mike Kozlowski || 07/09/2020 00:00 || Comments || Link || E-Mail|| [10796 views] Top|| File under:
Home Front: WoT
US Congress drafts bill to prevent Pentagon from spending funds on occupying Syrian, Iraqi oil
[ALMASDARNEWS] A new U.S. Congress bill aims to prevent the Pentagon from spending federal funds for the purposes of imposing control over oil fields in Syria and Iraq.

The project came on the heels of the draft military budget for fiscal year 2021, released on Tuesday by the House of Representatives Appropriations Committee.


Golly. They have been flouncing around down there, as if anything they do is meaningful.

The

blurb

regarding the new draft law states: "It is prohibited to spend money to control oil resources in Syria and Iraq."

This amount, in particular, is estimated at about $700 million, and it is proposed that it be used to provide assistance, and to train foreign security services,

gang

s, and persons involved in activities aimed at combating the Islamic State

...formerly ISIS or ISIL, depending on your preference. Before that they were al-Qaeda in Iraq, as shaped by Abu Musab Zarqawi. They're really very devout, committing every atrocity they can find in the Koran and inventing a few more. They fling Allah around with every other sentence, but to hear western pols talk they're not really Moslems....
(ISIS/

ISIS

/IS/

ISIS

).

These funds aim, among other things, to support the Iraqi security forces, the Kurdish Peshmerga and the Syrian Democratic Forces (SDF).

Members of Congress proposed to allocate $1.14 billion to international security cooperation programs, including $150 million to be used to enhance security in the Baltic states, $160 million for programs in Africa, $130 million to help Central and South American countries, and $105 million for "programs with Jordan."

They are proposing to allocate another $3 billion to help the

Afghan cops

, provided that they are "under the control of a civilian government that protects human and women's rights and does not allow

holy warriors

to use Afghanistan's territory to threaten the United States and its allies."

Adoption of the bill requires approval by the House of Representatives and the Senate in Congress before it is submitted to the president.
Posted by: Fred || 07/09/2020 00:00 || Comments || Link || E-Mail|| [10795 views] Top|| File under:
Who's in the News
44
[untagged]
6
Antifa/BLM
6
Commies
4
Sublime Porte
4
Islamic State
4
Govt of Iran
2
Govt of Iraq
2
Hamas
2
Taliban
2
Houthis
1
Tin Hat Dictators, Presidents for Life,
1
Hezbollah
1
Moslem Colonists
Bookmark
E-Mail Me
The Classics
The O Club
Rantburg Store
The Bloids
The Never-ending Story
Thugburg
Gulf War I
The Way We Were
Bio
Merry-Go-Blog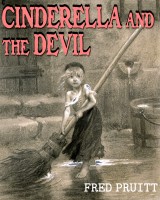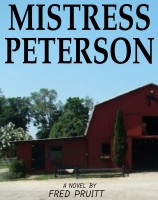 On Sale now!


A multi-volume chronology and reference guide set detailing three years of the Mexican Drug War between 2010 and 2012.

Rantburg.com and borderlandbeat.com correspondent and author Chris Covert presents his first non-fiction work detailing the drug and gang related violence in Mexico.

Chris gives us Mexican press dispatches of drug and gang war violence over three years, presented in a multi volume set intended to chronicle the death, violence and mayhem which has dominated Mexico for six years.
Click here for more information


Meet the Mods
In no particular order...


Steve White
Seafarious
tu3031
badanov
sherry
ryuge
GolfBravoUSMC
Bright Pebbles
trailing wife
Gloria
Fred
Besoeker
Glenmore
Frank G
3dc
Skidmark



Better than the average link...



Rantburg was assembled from recycled algorithms in the United States of America. No trees were destroyed in the production of this weblog. We did hurt some, though. Sorry.
3.235.180.193

Help keep the Burg running! Paypal: