-Lurid Crime Tales-
New FBI Document Confirms The Trump Campaign Was Investigated Without Justification
[The Hill] Late last week the FBI document that started the Trump-Russia collusion fiasco was publicly released. It hasn't received a lot of attention but it should, because not too long from now this document likely will be blown up and placed on an easel as Exhibit A in a federal courtroom.

The prosecutor, U.S. Attorney John Durham, will rightly point out that the document that spawned three years of political misery fails to articulate a single justifiable reason for starting the "Crossfire Hurricane" investigation.

Those of us who have speculated there was insufficient cause for beginning the investigation could not have imagined the actual opening document was this feeble. It is as if it were written by someone who had no experience as an FBI agent.

Keep in mind the FBI cannot begin to investigate anyone, especially a U.S. citizen or entity, without first creating a document that lists the reasonably suspicious factors that would legally justify the investigation. That's FBI 101, taught Day 1 at the FBI Academy at Quantico, Va.

To the untrained eye, the FBI document that launched Crossfire Hurricane can be confusing, and it may be difficult to discern how it might be inadequate. To the trained eye, however, it is a train wreck. There are a number of reasons why it is so bad. Two main ones are offered below (if you would like to follow along, the document is here):

First, the document is oddly constructed. In a normal, legitimate FBI Electronic Communication, or EC, there would be a "To" and a "From" line. The Crossfire Hurricane EC has only a "From" line; it is from a part of the FBI's Counterintelligence Division whose contact is listed as Peter Strzok. The EC was drafted also by Peter Strzok. And, finally, it was approved by Peter Strzok. Essentially, it is a document created by Peter Strzok, approved by Peter Strzok, and sent from Peter Strzok to Peter Strzok.

On that basis alone, the document is an absurdity, violative of all FBI protocols and, therefore, invalid on its face. An agent cannot approve his or her own case; that would make a mockery of the oversight designed to protect Americans. Yet, for this document, Peter Strzok was pitcher, catcher, batter and umpire.

In addition, several names are listed in a "cc" or copy line; all are redacted, save Strzok's, who, for some reason, felt it necessary to copy himself on a document he sent from himself to himself.

Names on an FBI document are always listed in cascading fashion, with the most senior at the top and on down to the least senior. On this EC, Strzok is listed last, so the redacted names should be more senior to him. Those names could well include then-FBI Director James Comey, then-Deputy Director Andrew McCabe and then-Counterintelligence Assistant Director Bill Priestap. The document also establishes these redacted names as "case participants."
Posted by: Besoeker || 05/28/2020 02:11 || Comments || Link || E-Mail|| [173 views] Top|| File under:
Bill Clinton 'had affair with Jeffrey Epstein pimp Ghislaine Maxwell during trips on pedophile's private jet', explosive new book claims
[MAIL] Bill Clinton is accused of having an affair with Ghislaine Maxwell during trips they took on pedophile Jeffrey Epstein's private jet, an explosive new book claims.

The details of the alleged affair between the former president and the British socialite are detailed in a new book - A Convenient Death: The Mysterious Demise of Jeffrey Epstein.

In an excerpt of the book, obtained by the New York Post, sources said Clinton would have sex with Maxwell during overseas trips on Epstein's Lolita Express plane and he would visit her at her Manhattan townhouse.

The former president has denied having the affair with Maxwell.

Clinton's spokesman said on Wednesday: 'It's a total lie today, it's a total lie tomorrow, and it'll be a total lie years from now.'
Posted by: Skidmark || 05/28/2020 01:12 || Comments || Link || E-Mail|| [448 views] Top|| File under:
-Land of the Free
Seattle Judge Tosses Suit That Tried to Gag Fox News Commentary
[VARIETY] A Seattle judge has dismissed a lawsuit from a little-known advocacy organization that hoped to bar Fox News Channel from transmitting its popular primetime opinion programs to its large cable-news audience.

The Washington state group known as the Washington League for Increased Transparency and Ethics, or WASHLITE, filed a suit in Superior Court of Washington State in April, calling for an injunction that would keep Fox News from "publishing further and false and deceptive content" about the coronavirus (aka COVID19 or Chinese Plague)

...the twenty first century equivalent of bubonic plague, only instead of killing off a third of the population of Europe it kills 3.4 percent of those who notice they have it. It seems to be fond of the elderly, especially Iranian politicians and holy men...
pandemic. Several Fox News opinion hosts in prior weeks questioned the level of the coronavirus threat, with former Fox Business Network anchor Trish Regan losing her position at the company after hosting a segment with graphics that read "Coronavirus Impeachment Scam" while suggesting liberals were overstating the danger of the contagion.

WASHLITE argued in its initial filing that Fox News was subject to established protections for consumers against false information and put forth the notion that deceptive or unfair acts may be enjoined under statutes in Washington state.

In an eight-page document, however, Superior Court Judge Brian McDonald said WASHLITE had failed to establish a case, noting that its "assertions do not hold up to scrutiny." He added: "WASHLITE's professed goal in this lawsuit — to ensure that the public receives accurate information about the coronavirus and COVID-19 — is laudable." But its argument of using a consumer protection act, he said, "runs afoul of the protections of the First Amendment."

Fox News expressed satisfaction at the outcome. "Using a false portrayal of Fox News Channel's commentary, WASHLITE attempted to silence a national news organization to settle a partisan grievance," Fox News said in a statement. "This was not only wrong, but contemptuous of the foundation of free speech and we are both pleased the court dismissed this frivolous case and grateful to the First Amendment community that rallied to our side."

Catherine Clark, an attorney representing WASHLITE, said that "an appeal will be filed within the designated appeal period," but declined to elaborate.

The case even drew the attention of Fox News rivals, who came to the network's defense in an amicus brief. The Internet and Television Association, a trade organization that represents CNN parent WarnerMedia and MSNBC overseer NBCUniversal, the suit "asserted that news providers do not enjoy First Amendment protection when they distribute their programming over a cable television system. That radical proposition is plainly wrong."


Posted by: Fred || 05/28/2020 00:00 || Comments || Link || E-Mail|| [133 views] Top|| File under:
Cyber
Upping the ante: Trump Threatens to 'Close Down' Social Media after Tweets Tagged
And while the Twitterverse explodes in indignation, the Trump administration continues quietly deleting unnecessary regulation, putting together cases against those involved in Obamagate, and preparing more judicial candidates for Senate approval.

[AnNahar] U.S. President Donald Trump

...Perhaps no man has ever had as much fun being president of the US...
on Wednesday threatened to close down social media platforms after Twitter labelled two of his tweets "unsubstantiated" and accused him of making false claims.

"Republicans feel that Social Media Platforms totally silence conservatives voices. We will strongly regulate, or close them down, before we can ever allow this to happen," Trump tweeted.

Twitter targeted two tweets the president posted on Tuesday in which he contended without evidence that mail-in voting would lead to fraud and a "Rigged Election."

Under the tweets, Twitter posted a link which read "Get the facts about mail-in ballots" -- a first for the social network which has long resisted calls to censure the U.S. president over truth-defying posts.

Trump pushed back again on Wednesday saying "we can't let large scale Mail-In Ballots take root in our Country. It would be a free for all on cheating, forgery and the theft of Ballots.

"Whoever cheated the most would win. Likewise, Social Media. Clean up your act, NOW!!!!"

The president also accused social media platforms of interfering in the last election, saying "we saw what they attempted to do, and failed, in 2016."

"We can't let a more sophisticated version of that happen again."

Trump has long used Twitter to publish controversial conspiracy theories and at times false information and even insults.

Before being elected in 2016, he built his political brand by supporting the "birther" lie that Barack Obama
My friends, we live in the greatest nation in the history of the world. I hope you'll join with me as we try to change it...
, America's first black president, was not born in the United States and therefore was not eligible to be president.

And he has recently ignited another storm with an attempted character

liquidation

of MSNBC TV host Joe Scarborough by spreading the baseless rumor he murdered an aide.

Kellyanne Conway unleashes Trumpers on Twitter integrity czar
[IsraelTimes] Yoel Roth, whose team counters misinformation on the micro-blogging platform, has called the US president 'a racist tangerine' and a Nazi.


Posted by: trailing wife || 05/28/2020 00:00 || Comments || Link || E-Mail|| [247 views] Top|| File under:
Home Front: Politix
How to destroy your wealth: Tech billionaires prepared to blow many millions (again) to boost sadsack Dem candidate
Long and detailed, naming names. A taste:

[Vox] Inside the experiments, data wars, and partisan news sites that Silicon Valley thinks can help Biden catch up to Trump.

In Silicon Valley's new political moment, four billionaires in particular — LinkedIn founder Reid Hoffman, Facebook co-founder Dustin Moskovitz, philanthropist Laurene Powell Jobs, and former Google CEO Eric Schmidt — have the most ambitious plans, according to Recode's interviews with over 20 donors and operatives. The chess moves of this power set are instrumental to fulfilling Democrats' — and much of Silicon Valley's — four-year quest to oust Donald Trump.

And yet each of these billionaires is moving their pieces with varying levels of secrecy, and often with minimal disclosure, scrutiny, or accountability.

INSIDE THE DEMOCRATIC DATA WAR
Four years after the Democratic Party's data was described by Hillary Clinton as "bankrupt" and "on the verge of insolvency," tech billionaires are regrouping and pouring millions into the party's digital infrastructure, even to the point of building competing power centers that threaten the Democratic establishment.

Republicans have invested far more steadily as of late than have Democrats in the data that powers modern campaigns. And so, a decade after a generation of tech wizards helped usher in a new era of digital campaigning that helped elevate Barack Obama to the presidency, it is Democrats who are left playing catch-up. Even if it was self-identifying progressives that created today's digital tools, it was conservatives who mastered how to use them, and none more than Donald Trump.

Now, some tech leaders, particularly Hoffman and Schmidt, are racing to master a sphere that, theoretically, is firmly in their bailiwick. But this determination has fueled competing, even rivalrous approaches from multiple tech billionaires. Some Democrats are concerned that both efforts, for all their urgency, are indeed too little, too late — at least for November.

The data wars are a stand-in for the broader tensions between the party and this quartet of Silicon Valley billionaires. While Democratic megadonors on Wall Street tend to route their donations to the party, tech billionaires like to claim they are offering more than just a check — and they want to be more in control.

"My problem is when Silicon Valley folks think that they know how to do our jobs better. I would never walk into Google or anywhere else and say, 'Your model sucks,'" Jane Kleeb, the chair of the Nebraska Democratic Party, told Recode. "I don't second-guess them, and I'm asking them not to second-guess us."

Kleeb and others in Democratic politics have been particularly incensed by a political startup that Hoffman has invested about $18 million, his single-biggest bet this cycle, in called Alloy. The startup is attempting to build a warehouse to store the data that various progressive groups collect on voters and use it to try to get them to the polls. As part of its data acquisition, Alloy has bought some lists of voters' cellphone numbers, a data source that people say Hoffman's team, like other donors, sees as key this year due to the new need for digital campaigning.

But Alloy, despite all its promises to revitalize the left's voter file, has had an at-times frosty relationship with party officials like Kleeb, who have their own voter file that they'd prefer to improve rather than circumvent. And some of the party's most senior digital operatives consider Alloy to be an underachievement, saying that it has produced few tangible accomplishments, no publicly announced clients, and, most importantly, squandered significant time and money as it struggled to figure out its role in Democratic politics.

"We're already putting data into the hands of Democrats and progressives on the front lines of this critical election cycle," said Luis Miranda, an Alloy spokesperson. "We're proud of our work, and we're just getting started."

And it's not as though all tech billionaires on the same team are backing Alloy as the singular solution. Some are funding other rival revisions to the party's data deficit. Where Hoffman sees a product to be replaced, Schmidt — a technocrat's technocrat — sees a product that can be tweaked, perhaps with some executive coaching.

Sources say he has sunk money into the Democratic Data Exchange, a modest, competing effort by the Democratic National Committee to encourage data sharing by state parties to improve the party's beleaguered digital backbone. Somehow, despite the somewhat duplicative efforts, Democrats still broadly fear that they're at a disadvantage compared to the rival efforts of the GOP, which were created a decade ago.

Schmidt, a longtime Democratic powerbroker, may be working more closely with the party than Hoffman. But he is still critical of the party's operatives and so is doing things his own way with his own skunk-works projects.

In 2016, Schmidt effectively funded and embedded a group of technologists within the Clinton campaign. Many Silicon Valley hands, including some Biden allies, think the Schmidt effort was largely unsuccessful.

Posted by: Lex || 05/28/2020 00:00 || Comments || Link || E-Mail|| [236 views] Top|| File under:
Senators Loeffler, Inhofe, Feinstein Exonerated by Justice Department Over Claims of Insider Trading
Good to know.

[Townhall] The Department of Justice (DOJ) announced on Tuesday that the investigation into GOP Sens. Kelly Loeffler (GA) and Jim Inhofe (OK), as well as Democratic Sen. Dianne Feinstein


...Dem Senator-for-Life from Caliphornica. She has been a politician since about the time she was weaned. Feinstein was the author of the 1994 Federal Assault Weapons Ban, and tried it a second time in 2012. Feinstein has chaired the Select Committee on Intelligence since 2009. At age 80, Feinstein is the oldest currently serving United States Senator....


(CA), is closed. The group of bipartisan senators were accused of insider trading, and the investigation grew into a national spectacle. Sen. Richard Burr (R-NC), who is also under investigation, has not yet been exonerated by DOJ.

This vindication is especially significant for Sen. Loeffler, who has been lambasted by Democrats and Republicans alike who concluded, before the investigation was finished, that Sen. Loeffler abused her senatorial privilege and was guilty of insider trading after a January coronavirus (aka COVID19 or Chinese Plague)

...the twenty first century equivalent of bubonic plague, only instead of killing off a third of the population of Europe it kills 3.4 percent of those who notice they have it. It seems to be fond of the elderly, especially Iranian politicians and holy men...
briefing. Sen. Loeffler bore the brunt of the attacks on the group of senators.

In the midst of the controversy, Sen. Loeffler elected to liquidate her family's stock portfolio in order to put criticism to rest and allow her to focus on legislation, despite committing no illegal actions. This move was not enough for Congressman Doug Collins, though, who is challenging Sen. Loeffler in Georgia's jungle primary in November; he insinuated Sen. Loeffler's guilt before the case was closed:
Posted by: trailing wife || 05/28/2020 00:00 || Comments || Link || E-Mail|| [132 views] Top|| File under:
House Republicans To File Lawsuit Against Nancy Pelosi For Proxy Voting Plan
[DAILYWIRE] Multiple news outlets are reporting that House Republicans plan to file a lawsuit in federal court against Speaker Nancy San Fran Nan Pelosi

Congresswoman-for-Life from the San Francisco Bay Area, born into a family of professional politicians. On-again-off-again Speaker of the House. It's not her fault when they lose, but it's her accomplishment when they win. Noted for her heavily botoxed grimace and occasional senior... uhhh... moments...
(D-CA) over a recent pandemic-related rule change that allows a single member of Congress to serve as a proxy vote for up to 10 other members of Congress.

According to The Wall Street Journal, House Minority Leader Kevin McCarthy


...the GOP house majority whip. He replaces Eric Cantor, who got whupped because his politix are like Kevin McCarthy's...


(R-CA) will lead the lawsuit and be joined by nearly two dozen other

politician

s, including GOP Conference Chair Liz Cheney (R-WY) and Minority Whip Steve Scalise (R-LA).

The New York Times


...which still proudly displays Walter Duranty's Pulitzer prize...
reports the lawsuit will argue that the rule change, while temporary, will fundamentally transform the nature of the legislature as envisioned by the Founding Fathers. According to Roll Call, Pelosi can extend the 45-day proxy voting period, or shorten it, based on public health information provided by the Sergeant-at-Arms.

After publication, McCarthy posted a statement on Twitter acknowledging the lawsuit and blasting Pelosi's "voting scheme" as empowering 20 representatives "to control the votes of 220."


Posted by: Fred || 05/28/2020 00:00 || Comments || Link || E-Mail|| [78 views] Top|| File under:
Emails Show Democrat Gretchen Whitmer's Office Gave 'Green Light' To Give Taxpayer Money To Democrat Groups For Contact Tracing
[Daily Wire] Newly released emails show that Michigan Democrat Governor Gretchen Whitmer's office gave the "green light" for taxpayer money to be awarded to Democrat groups as part of the state's coronavirus tracing program.

"Whitmer's office gave the 'green light' for a COVID-19 contact tracing 'arrangement' she denied knowledge of and canceled amid outcry over a contractor with Democratic ties," Bridge Magazine, a local Michigan publication, reported. "Emails obtained through a public records request appear to show Michigan officials tried to avoid controversy by shifting work to apolitical subsidiaries of firms with known partisan leanings."

Andrea Taverna, a senior adviser in the Michigan Department of the Health and Human Services, said in an email to other Michigan government officials: "We got the green light from EOG [the executive office of the governor] to move forward with a slightly different organizational arrangement of the contact tracing volunteer work. This would still be working with Mike Kolehouse, so work there isn't lost – it's just organized somewhat differently – see below."

In late April, The Washington Free Beacon reported that Whitmer had given control of the state's contact tracing program to "one of the left's biggest technology firms" and that the move was seen as potential way of her "using the coronavirus to strengthen the Democratic Party's data operation."

The Washington Post reported that the group that hundreds of thousands of taxpayer dollars were going to go "would be managed in coordination with EveryAction, a firm that is closely linked to NGP VAN, a technology provider that boasts that it powers 'nearly every major Democratic campaign in America.'"

Republican National Committee (RNC) Chairwoman Ronna McDaniel highlighted an alleged Facebook post from a Democrat operative who also revived a contract from Whitmer's administration that stated: "I hope [Trump] gets Coronavirus ASAP. Can someone do the country a favor and cough on that man."
Posted by: Frank G || 05/28/2020 00:00 || Comments || Link || E-Mail|| [135 views] Top|| File under:
'Americans Don't Get Ruled' - Judge to Pritzker
[Red State] When laws do not apply to those who make them, people are not being governed, they are being ruled. Make no mistake, these executive orders are not laws. They are royal decrees. Illinois citizens are not being governed, they are being ruled. The last time I checked Illinois citizens are also Americans and Americans don't get ruled.


Never noticed before how much Pritzker looks like Al Capone....
More like Fred Flintstone
Posted by: Mercutio || 05/28/2020 00:00 || Comments || Link || E-Mail|| [190 views] Top|| File under: Tin Hat Dictators, Presidents for Life,
Who's in the News
43
[untagged]
8
Sublime Porte
7
Commies
4
Govt of Iran
3
Govt of Pakistan
3
Govt of Syria
2
Houthis
1
al-Shabaab (AQ)
1
al-Qaeda
1
Govt of Sudan
1
Tin Hat Dictators, Presidents for Life,
1
Hezbollah
1
Palestinian Authority
1
al-Nusra
1
Taliban
1
Arab Spring
1
Boko Haram (ISIS)
Bookmark
E-Mail Me
The Classics
The O Club
Rantburg Store
The Bloids
The Never-ending Story
Thugburg
Gulf War I
The Way We Were
Bio
Merry-Go-Blog
Hair Through the Ages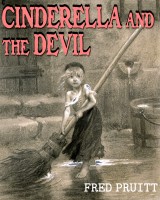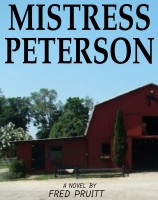 On Sale now!


A multi-volume chronology and reference guide set detailing three years of the Mexican Drug War between 2010 and 2012.

Rantburg.com and borderlandbeat.com correspondent and author Chris Covert presents his first non-fiction work detailing the drug and gang related violence in Mexico.

Chris gives us Mexican press dispatches of drug and gang war violence over three years, presented in a multi volume set intended to chronicle the death, violence and mayhem which has dominated Mexico for six years.
Click here for more information


Meet the Mods
In no particular order...


Steve White
Seafarious
Pappy
lotp
Scooter McGruder
john frum
tu3031
badanov
sherry
ryuge
GolfBravoUSMC
Bright Pebbles
trailing wife
Gloria
Fred
Besoeker
Glenmore
Frank G
3dc
Skidmark
Alaska Paul



Better than the average link...



Rantburg was assembled from recycled algorithms in the United States of America. No trees were destroyed in the production of this weblog. We did hurt some, though. Sorry.
35.172.233.215