-Obits-
Philip Haney, Obama era DHS whistleblower, found dead, police say
[FoxNews] Philip Haney, a Department of Homeland Security (DHS) whistleblower who was an outspoken critic of the administration of former President Barack Obama, was found dead Friday, about 40 miles east of Sacramento, Calif., local authorities said.

Haney, 66, "appeared to have suffered a single, self-inflicted gunshot wound," the Amador County Sheriff's Office said in a release. Sheriff and coroner Martin A. Ryan shared the initial details of the case.

"On February 21, 2020 at approximately 1012 hours, deputies and detectives responded to the area of Highway 124 and Highway 16 in Plymouth to the report of a male subject on the ground with a gunshot wound," the release read.

"Upon their arrival, they located and identified 66-year-old Philip Haney, who was deceased and appeared to have suffered a single, self-inflicted gunshot wound. A firearm was located next to Haney and his vehicle. This investigation is active and ongoing. No further details will be released at this time," the office added.

Haney was recently in contact with DHS officials about a possible return to the agency, the Washington Examiner reported, adding that he was also engaged to be married.

In June 2016, Haney testified before the Senate Judiciary Committee, where he alleged that the Obama-era DHS had ordered him to delete hundreds of files about reputed associates of Islamic terrorist groups. Haney made the case that several attacks in the U.S. could have been prevented if some of the files had not been deleted, the Examiner reported.

Posted by: Skidmark || 02/23/2020 00:48 || Comments || Link || E-Mail|| [6559 views] Top|| File under:
-Signs, Portents, and the Weather-
LA Times Film Critic: Trump Saying He Likes 'Gone with the Wind' Is a 'Racist Dog Whistle'
[BREITBART] Los Angeles Times film critic Justin Chang said Friday on CNN that President Donald Trump
...The tack in the backside of the Democratic Party...
mentioning the movie "Gone With the Wind" at his rally was a "racist dog whistle."

Chang said, "It's kind of unfortunate, I think, that we have a president whose entire presidency is founded on xenophobia and of course his comments are not surprising coming from someone who likes to dehumanize people of other cultures and people of color. So none of that's surprising."

He continued, "Well, that whole thing, "Gone with the Wind" and "Sunset Boulevard," that all smacks of a dog whistle hearkening back to an earlier era of Hollywood greatness. Look, we can love "Gone with the Wind," and also acknowledge it's the romantic view of the old South, which many people find problematic. That is another racist dog whistle as well."

He added, "I think it's real laziness on his part. He is just someone who is very lazy. I think to say that. You know, a lot of people say this, there are no movies being made in the present today that are as good as the classics that were made 50 or 60 years ago. And it's totally fine that Trump is, you know, out of touch with popular culture. You know, he has or should have better things to do like running the country, but he really should think twice about speaking about things of which he is so woefully ignorant."
Does that last paragraph make sense to anyone?... Bueller?

I like Trump. Not being a dog, I can't hear his whistle. He's obviously not lazy, since he's on the go all the time, so that's nothing but political calumny.

I also like Gone with the Wind. It's a great movie, based on a great book. Racist? I suppose, by today's mealy-mouthed lights, but it was made eighty five years ago. It's about events in the 1860's, in an area where slavery was a fact of life. It holds together still, better than, for instance, Birth of a Nation, which is only twenty years older. It's the character studies that make Gone with the Wind, not tedious Race Relations® (which is why they don't regularly re-release Birth of a Nation).


Look at the characters:

Scarlet - Selfish, self-centered, and unlettered, under a thinly civilized shell. See the part where Rhett suggests naming her store the Caveat Emporium.

Rhett - Strong, manly, brave, and cynical, with a marshmallow layer over a steel core. There are layers to Rhett, and without the layers the movie and the book would have flopped.

Ashley - A nice man, but ineffectual. A good argument against inbreeding, which one of the minor characters comments on early in the book.

Melanie - A sweet person, and loyal to Scarlet, refusing to see her shortcomings. Melanie's more of an ideal than a real-life character.

Mammy - Wise and strong. Without Mammy, Scarlet would have been just another background character in her own book. Hattie McDaniel received an Academy Award for the part, and it was well-deserved.

Prissy - The anti-Mammy, a brainless dipshit.

Mose - Loyalty. He's just a field hand, but he's a good man. Notice that Scarlet and all her family are kind to him (and all the slaves, note) and Mose is loyal in return.

Frank Kennedy - Barely anybody home there, a will o' the wisp, but again, he's loyal to Scarlet because of what he believes she is, even after she lied to him to steal him from her sister.

Jonas Wilkerson - The overseer. You know you're gonna hate him. Scarlet's mother dismisses him for diddling Emmy Slattery.

Aunt Pittypat - The comic relief, full of airs and graces and not a lick of sense.

Then there's the background of the Civil War. It starts out with nifty uniforms and hoorays, and it ends with little Phil marching off to defend Atlanta and never coming back. Mose, Mammy, and Po'k are Scarlet's friends and supports; they all work together after the defeat, rootin' taters and pickin' cotton to survive. Scarlet's mother dies trying to help the trashy Slatteries, who are no account ingrates lacking the class of Mose the field hand.

I'm still looking for the dog whistle in here. It's a good movie, set at the end of a different civilization. It's got blacks in subordinate positions, but that's not what it's about. Maybe Mister Film Critic needs to watch it again.
Posted by: Fred || 02/23/2020 00:00 || Comments || Link || E-Mail|| [6528 views] Top|| File under:
Home Front: Politix
New Jersey Increases White Supremacist Terror Threat Level To Highest Level; Above Isis, Al-Qaeda
[DISCR - Bee Publisher's Serious News Site]

The New Jersey Office of Homeland Security and Preparedness (NJOHSP) announced Friday that it has increased the threat level of white supremacist extremists in New Jersey from "moderate" to "high" ‐ the highest possible level. Terror groups such as ISIS and al-Qaeda retain a low threat level.

Posted by: Mercutio || 02/23/2020 08:58 || Comments || Link || E-Mail|| [6545 views] Top|| File under: Tin Hat Dictators, Presidents for Life, & Kleptocrats
'Never Trumper' Super PAC Founded by George Conway Spending Majority of Money on Affiliated Consultants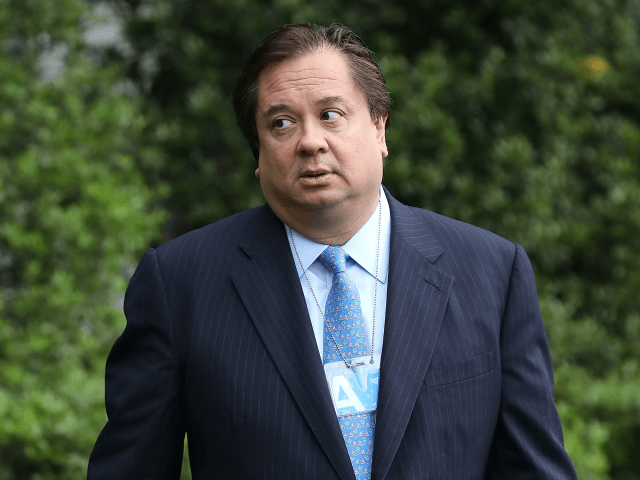 Never-Trumpers fleecing the sheep


[Breitbart] The majority of the money spent in the first four months of operations by The Lincoln Project, a Super PAC founded by George Conway and other "Never Trumpers," has been paid to consultants affiliated with the project.

From its inception in November 2019 until February 21, 2020, The Lincoln Project has reported $180,624 in expenditures, according to its Federal Election Commission filings. At least $135,274 of these expenditures were paid to firms owned or affiliated with individuals listed as advisers to the group, or directly to the advisers themselves.

CNBC reported the details of the group's public launch in December:


A super PAC led by a group of "Never Trump" conservatives has raised over $400,000 since it launched Tuesday.

The committee, known as the Lincoln Project, raised the sum from over 5,000 individual donors, with an average contribution of of $77, according to the group's treasurer, Reed Galen. The top donation was for $10,000.

"We are truly honored by the outpouring of grassroots financial support that The Lincoln Project has received in just its first two days. It is a testament to the untapped reservoir of Americans ‐ Republicans, Democrats and Independents ‐ who believe our country deserves better than the leadership we have today," Galen said. "We will work as hard as we can to ensure that next November, Donald Trump is a one-term president."

Galen noted that the organization had a strong day of fundraising Wednesday while President Donald Trump was being impeached in the House of Representatives.

The PAC's list of advisors include several conservative critics of Republican Trump, including Trump advisor Kellyanne Conway's husband, George Conway, as well as two former strategists for the late Sen. John McCain, Steve Schmidt and John Weaver.


According to its website, the mission of The Lincoln Project is to "Defeat President Trump and Trumpism at the ballot box."
Posted by: Frank G || 02/23/2020 07:24 || Comments || Link || E-Mail|| [6487 views] Top|| File under:
Sanders leads in Nevada as Trump secures state's GOP delegates
[WBALTV] Voters in Nevada are showing what the most diverse state in the country has to say in the Democrats' nomination fight.

The first presidential contest in the West is testing the candidates' strength with black and Latino voters for the first time in 2020.

Bernie Sanders
...The only first openly Socialist member of the U.S. Senate. Sanders was Representative-for-Life from Vermont until moving to the Senate for the rest of his life in 2006, assuming the seat vacated by Jim Jeffords. He ran for the 2016 nomination for president, to be cheated out of it by Hillary Clinton, then went back to being a socialist, waiting for 2020 to roll around...
leads with 55% percent of the vote.


Joe Biden is in second with 18%.


Elizabeth Warren is in third with 9%.


Pete Buttigieg rounds out the top four with 8% of the vote.
But you probably guessed that.
Heh heh: Tom Steyer Flops in Nevada Despite Spending Most Time, Ad Money: 'Proud of Everything We Accomplished'
Posted by: Fred || 02/23/2020 00:00 || Comments || Link || E-Mail|| [6495 views] Top|| File under:
HILLARY Strikes Again! Everybody Sing Along Now: "Ima Wusskie, You-A Wusskie, Wouldnt-cha like-ta-be-a Wusskie too..."
[Federalist] Hillary Clinton Peddles Russia Collusion 2.0, Labels Trump 'Putin's Puppet'

2016 Democratic presidential nominee Hillary Clinton lashed out at Donald Trump Friday characterizing her former rival as "Putin's Puppet" following new reports that Russia is attempting to interfere in the upcoming presidential election.

"Putin's Puppet is at it again, taking Russian help for himself. He knows he can't win without it. And we can't let it happen," Clinton wrote on Twitter in response to an NBC report that the acting Department of National Intelligence chief was replaced over an intelligence briefing delivered to lawmakers regarding Russia's efforts.
Posted by: Lex || 02/23/2020 00:00 || Comments || Link || E-Mail|| [6532 views] Top|| File under:
Police: Couple forced boys off road, angered by Trump flags
[NEWS.YAHOO] A northwestern Indiana couple allegedly used a car to force two teenage boys off a road, angered that the twin brothers were riding bicycles adorned with flags supporting President Donald Trump
...Perhaps no man has ever had as much fun being president of the US...
, before ripping one of the sibling's flag from his bike, police said Friday.

Hobart police said Snapchat videos helped officers secure charges against Kyren Gregory Perry-Jones, 23, and Cailyn Marie Smith, 18, in connection with a July 22 incident.

Police Capt. James Gonzales said the Hobart couple are accused of driving in their car, running the 14-year-old boys off of the road, and making threats toward them.

According to a probable cause affidavit, the boys told officers that a vehicle with a man driving and woman passenger followed them before the male driver pulled up nearby and asked one of the boys "if they were Trump supporters" ‐ to which the boy replied that they were.

The driver then swerved at the boys, forcing them onto roadside grass to avoid being struck, according to the affidavit. The driver followed the boys before exiting the car and tearing off the flag from one of the brother's bikes, the affidavit states.

The driver dropped the flag, which was affixed to the bike with fishing pole, ran back to his car and drove off, "but not before running the flag over," it states.

Both Perry-Jones and Smith have been charged with two felony counts of intimidation and criminal recklessnes. They were also charged with one count each of theft and criminal mischief, both of which are misdemeanors.

Smith was

in jug

but Perry-Jones remained

on the lam

Friday evening, police said. Online court records do not list attorneys who could speak on behalf of either of them.

Gonzales said the charges weren't filed until Thursday because there was a delay in detectives getting information from Snapchat, The (Northwest Indiana) Times reported.

In a video posted to Snapchat, allegedly by the couple of their encounter with the boy, shows "the driver turns the wheel sharply as if he saw the boys and wanted to hit them with the vehicle while yelling `ya'll better get home,'" according to the affidavit. A male's voice is then heard telling the female passenger "pull that flag down" in the video which shows the female trying to reach it through her window and her saying, "get closer."

"The female is then heard saying `ya'll scared, just like your president'' and `America is not great'" followed by an expletive, according to the affidavit.

In a second Snapchat video, Perry-Jones alleged says, "Don't let me see you downtown" to one of the boys and threatens to beat him up.


Posted by: Fred || 02/23/2020 00:00 || Comments || Link || E-Mail|| [6496 views] Top|| File under:
Biden campaign story about being arrested in South Africa is bullshit full of inconsistencies
[THEWEEK] Former Vice President Joe Foreign Policy Whiz Kid Biden

...Old, boring, a plagiarist, fond of hair sniffing and grabbing the protruding parts of women, and not whatcha call brilliant...
has a pretty good tale to share ‐ but it may be a little tall.

Biden, who is running for president, has been spicing up his recent campaign stump speeches with a story of how he was arrested while in South Africa trying to see Nelson Mandela, The New York Times

...which still proudly displays Walter Duranty's Pulitzer prize...
reports. But that recollection of events has only recently come to light, and it was reportedly omitted from Biden's 2007 memoir that detailed his escapades in the country around that time.


During recent campaign speeches, Biden says he "had the great honor" of meeting Mandela and "of being arrested with our U.N. ambassador on the streets of Soweto." As Miami Herald

news hound

Alex Daugherty points out, Soweto is a ways away from Robben Island, where Mandela's maximum security prison was located.

The arrest, which has seemingly only been brought up publicly by Biden in the last few weeks, was not found referenced anywhere by readily available news outlets, per the Times.

The U.S. ambassador to the U.N. from 1977 to 1979 was Andrew Young. While Young reportedly acknowledged going to South Africa with Biden, he said he was never arrested in the country, and he told the Times he didn't think Biden had been arrested there either.

"I don't think there was ever a situation where congressmen were arrested in South Africa," Young told the Times, although he did say some people were being arrested in Washington.

The story, which was seemingly nonexistent before a few weeks ago, has been told three times on the trail as Biden heads into Nevada and South Carolina, where he needs to pull in big numbers in order to counteract a lackluster showing in Iowa and New Hampshire.

Word of advice: there are other ways to make yourself look tough to voters that don't include broadcasting a trip to the slammer
Posted by: Fred || 02/23/2020 00:00 || Comments || Link || E-Mail|| [6505 views] Top|| File under:
Home Front: Culture Wars
Trump has flipped the 9th Circuit ‐ and some new judges are causing a 'shock wave'
[LATimes] When President Trump ticks off his accomplishments since taking office, he frequently mentions his aggressive makeover of a key sector of the federal judiciary ‐ the circuit courts of appeal, where he has appointed 51 judges to lifetime jobs in three years.

In few places has the effect been felt more powerfully than in the sprawling 9th Circuit, which covers California and eight other states. Because of Trump's success in filling vacancies, the San Francisco-based circuit, long dominated by Democratic appointees, has suddenly shifted to the right, with an even more pronounced tilt expected in the years ahead.

Trump has now named 10 judges to the 9th Circuit ‐ more than one-third of its active judges ‐ compared with seven appointed by President Obama over eight years.

"Trump has effectively flipped the circuit," said 9th Circuit Judge Milan D. Smith Jr., an appointee of President George W. Bush.

To assess the early impact of these appointments, The Times interviewed several judges on the 9th Circuit. Some either declined to discuss their colleagues or inner deliberations or refused to be quoted by name, saying they were not authorized to speak about what goes on behind the scenes.

To be sure, some of the new appointees to the 9th Circuit have quickly won the respect of their colleagues. But the rapid influx of so many judges ‐ most without judicial experience ‐ has put strains upon the court and stirred criticism among judges appointed by both Democratic and Republican presidents.

"Ten new people at once sends a shock wave through the system," a 9th Circuit judge said.


Much more at link
Posted by: Beavis || 02/23/2020 00:00 || Comments || Link || E-Mail|| [6537 views] Top|| File under:
Who's in the News
28
[untagged]
5
Arab Spring
4
Sublime Porte
3
Govt of Iran Proxies
3
Govt of Iran
2
Hezbollah
2
Govt of Pakistan
2
Narcos
1
Moslem Colonists
1
Govt of Syria
1
Commies
1
Taliban
1
al-Shabaab (AQ)
1
Islamic State
1
Tin Hat Dictators, Presidents for Life, & Kleptocrats
1
Govt of Qatar (MB)
1
Govt of Iraq
1
Hamas
Bookmark
E-Mail Me
The Classics
The O Club
Rantburg Store
The Bloids
The Never-ending Story
Thugburg
Gulf War I
The Way We Were
Bio
Merry-Go-Blog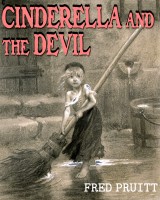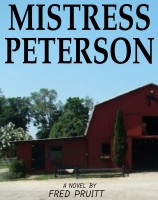 On Sale now!


A multi-volume chronology and reference guide set detailing three years of the Mexican Drug War between 2010 and 2012.

Rantburg.com and borderlandbeat.com correspondent and author Chris Covert presents his first non-fiction work detailing the drug and gang related violence in Mexico.

Chris gives us Mexican press dispatches of drug and gang war violence over three years, presented in a multi volume set intended to chronicle the death, violence and mayhem which has dominated Mexico for six years.
Click here for more information


Meet the Mods
In no particular order...


Steve White
Seafarious
Pappy
lotp
Scooter McGruder
john frum
tu3031
badanov
sherry
ryuge
GolfBravoUSMC
Bright Pebbles
trailing wife
Gloria
Fred
Besoeker
Glenmore
Frank G
3dc
Skidmark
Alaska Paul



Better than the average link...



Rantburg was assembled from recycled algorithms in the United States of America. No trees were destroyed in the production of this weblog. We did hurt some, though. Sorry.
18.232.59.38

Help keep the Burg running! Paypal: