-Lurid Crime Tales-
Joe Biden says Hunter will not engage in foreign business if he wins 2020 race
[Washington Examiner] Joe Biden said that his family members, including Hunter Biden, would not engage in any foreign business if he wins the presidency in 2020.

That's not because Hunter did anything wrong as a board member of the Ukrainian gas company Burisma, the former vice president said, but due to questionable business activities of President Trump's children.

"They will not be engaged in any foreign business because of what's happened in this administration," Biden said of Hunter Biden and brother James Biden, in an Axios on HBO interview that aired Sunday. "No one's going to be seeking patents for things from China. No one's going to be engaged in that kind of thing."

Hunter Biden was on the board of Burisma while Joe Biden, 77, worked on Ukrainian policy while vice president. House Democrats launched impeachment proceedings against Trump after revelations of a phone call in which Trump asked the Ukrainian president to investigate the Bidens, which Democrats argue Trump did for personal political interests rather than legitimate policy reasons.
Posted by: Besoeker || 12/09/2019 04:16 || Comments || Link || E-Mail|| [242 views] Top|| File under:
-Land of the Free
Trump seria condenado 'em três minutos' se fosse a júri, diz deputado da acusação
[OGLOBO] Typical headline from around the world as the Democrats undermine the President of the United States' global stature.

Translation:
"Trump would be convicted 'in three minutes' if he went to the jury, says prosecution deputy" O Globo Noticias (News, Front Page), Sao Paulo, Brazil

Statement attributed to Adam Schiff.


Posted by: Goober Tingle7365 || 12/09/2019 00:00 || Comments || Link || E-Mail|| [200 views] Top|| File under:
Britain
Solidarity and anger expressed at 'Together Against Antisemitism' rally
[Jpost] The threat to the UK Jewish community will not end following the election, according to a representative of Sussex Friends of Israel.

"If Corbyn gets beaten, who will be blamed? The Jews," Simon Cobbs of SFI told The Jerusalem Post. "It's a lose-lose situation for us. If Corbyn gets in, we have an antisemitic Labour government, and if he doesn't, the Jews will be blamed for it."

Cobbs spoke as thousands gathered at Parliament Square in London on Sunday for the Together Against Antisemitism rally.

"All we can do is go out and say that we as a community are scared," said Cobbs. "For me personally, even though it's a two-and-a-half-hour drive to get there, it's incredibly important – it's the last chance before the election to show how angry we are."

Organized by the Campaign Against Antisemitism, the rally took place four days before the UK general election on Thursday. However, the organization made it clear this was an apolitical rally, "so that Jews and non-Jews alike can say clearly and with one voice that we stand together against antisemitism."

Posted by: trailing wife || 12/09/2019 00:00 || Comments || Link || E-Mail|| [148 views] Top|| File under:
Influential Corbyn-Supporting Facebook Page Run By Hamas From Gaza
It's dreadful, but I could barely stop laughing long enough to work up this article for submission.

[Jpost]

Hamas, the braying voice of Islamic Resistance®,

officials in both Gazoo
...Hellhole adjunct to Israel and Egypt's Sinai Peninsula, inhabited by Gazooks. The place was acquired in the wake of the 1967 War and then presented to Paleostinian control in 2006 by Ariel Sharon, who had entered his dotage. It is currently ruled with an iron fist by Hamaswith about the living conditions you'd expect. It periodically attacks the Hated Zionist Entity whenever Iran needs a ruckus created or the hard boyz get bored, getting thumped by the IDF in return. The ruling turbans then wave the bloody shirt and holler loudly about oppression and disproportionate response...
and London are working in support of Jeremy Corbyn's Labour Party, ahead of the UK general election on Thursday.


According to Tazpit Press Service (TPS), the "We Support Jeremy Corbyn" Facebook page, one of the largest and most influential Corbyn support networks globally with some 72,000 members, is managed from the Gaza strip.
Continued on Page 49
Posted by: trailing wife || 12/09/2019 00:00 || Comments || Link || E-Mail|| [107 views] Top|| File under: Hamas
Home Front: Politix
The Michael Bloomberg Speech He Doesn't Want You To Hear
[BearingArms]
About 95 percent of murders are credited to young, male minorities, he claimed, adding that motives are usually associated with drugs or domestic disputes.

"One of the unintended consequences is people say, 'Oh my God, you are arresting kids for marijuana. They're all minorities,'" Bloomberg said. "Yes, that's true. Why? Because we put all the cops in the minority neighborhoods. Yes, that's true. Why do you do it? Because that's where all the crime is."

Posted by: g(r)omgoru || 12/09/2019 13:22 || Comments || Link || E-Mail|| [286 views] Top|| File under:
Alan Dershowitz to Mark Levin: Democrats Are Using Soviet Tactics to Take Down Donald Trump
h/t Instapundit


[PJMedia] On the latest episode of "Life, Liberty & Levin" on Fox News Channel, law professor Alan Dershowitz completely destroyed the Democrats' impeachment case against President Donald Trump. "They're searching for a crime... There is no case for bribery," Dershowitz told Levin.

Host Mark Levin asked Dershowitz about the meaning of "bribery." It has, he said, specific meaning. "It doesn't mean everything. It just doesn't necessarily mean this. What does it mean?"

Well, Dershowitz explained, "There are four criteria... We know it when we see it." For example, "when you pay a government official corruptly to perform an illegal act or an act that is motivated by money. But it can't operate when you're the president of the United States and you're conditioning or withholding money in order to make sure that a country isn't corrupt, and you're asking them to investigate. That just doesn't fit any definition of bribery ‐ common law definition of bribery, statutory definition of bribery. However you define the constitutional word bribery, it just doesn't fit."
Posted by: g(r)omgoru || 12/09/2019 13:20 || Comments || Link || E-Mail|| [130 views] Top|| File under:
Schiff's 'Whistleblower' Eric Ciaramella Held Mysterious Meeting in Obama's White House in September 2016 Likely Covering Ukraine and Soros Groups
[Gateway Pundit] Suspected Deep State 'Whistleblower' and leaker Eric Ciaramella held a meeting in September of 2016 in Obama's White House that based on guests involved, likely covered far-left donor George Soros and the Ukraine.

There are several peculiar aspects to a meeting chaired by much-reported "whistleblower" Eric Ciaramella on September 7, 2016 in the Eisenhower Executive Office Building. All seven invitees signed in between 1:14-1:17 PM for a scheduled 1:30 PM start. Based on the attendee expertise, the meeting's topic was likely Ukraine.


The meeting appears to have involved at least three employees of the National Security Agency, the intelligence organization responsible for gathering and analyzing electronic surveillance. This meeting occurred over a month before the first FBI-initiated, Trump-Russia collusion hoax FISA warrant was issued.


The presence of one attendee, the Executive Director of a Soros-funded entity, raises suspicions as to the intended courses of action arising from the meeting, given Eric Ciaramella's previous meetings with Soros-connected individuals.


It appears that three attendees may have signed-in under names other than their own. The names seem to be altered in roughly the same fashion, in such a way suggesting a deliberate intent to deceive. Based on the type of alteration, it gives the impression that the individuals were either instructed to do so or the logs were changed. As yet, none of those, whose names appear to be altered, have responded to a request for verification.

Criminal or unethical intent of the meeting invitees is in no way assumed or implied, but investigating Ciaramella's perhaps operational activities while a member of the otherwise think tank-like National Security Council is worthwhile.

According to White House visitor logs, the names of those at Ciaramella's meeting are listed as: Michael D. Jarvis, Natalia O. Lassowsky, Bailey S. Holladay, Stefanie L. Stagg, Thomas W. Pucci, Donald M. Camp and Jessica M. Gray.

Based on available public information, the professional roles of the attendees have been analyzed.

Michael D. Jarvis became Executive Director of the Soros-funded Transparency and Accountability Initiative in June 2016. He was previously with the World Bank Group working on corporate responsibility issues, anti-corruption, private sector roles in development, and multi-stakeholder governance. Jarvis is a specialist in the oil, gas and mining sectors. George Soros is said to have "extensive business interests in Ukraine," a country with large oil and gas industries.
Posted by: Besoeker || 12/09/2019 13:17 || Comments || Link || E-Mail|| [239 views] Top|| File under:
13 things to look for in the DOJ OIG FISA abuse report (plus a link to the document in the comments)
[Federalist] Today, Department of Justice Inspector General Michael Horowitz will reportedly issue his findings on the U.S. Department of Justice and FBI's compliance (or lack thereof) with the legal requirements and internal policies and procedures related to the Carter Page Foreign Intelligence Surveillance Act (FISA) applications.

Horowitz's report follows a 20-month investigation into possible FISA abuse, as well as an inquiry into the DOJ and FBI's relationship and communications with dossier author Christopher Steele, triggered by requests from then-Attorney General Jeff Sessions and members of Congress.
Posted by: JohnQC || 12/09/2019 09:27 || Comments || Link || E-Mail|| [405 views] Top|| File under:
'Treason': House Judiciary Committee Report Implicates Trump in Ultimate Crime
Talk about projection


[Breitbart] The House Judiciary Committee report released Saturday on the legal and constitutional framework for impeaching President Donald Trump includes a discussion of the most serious crime listed in the Constitution: treason.

Citing the constitutional provision that impeachment applies to "Treason, Bribery, or other high Crimes and Misdemeanors," the report hints throughout that President Trump might have committed treason against the United States.

The Constitution specifically defines treason in Article III, Section 3: "Treason against the United States, shall consist only in levying War against them, or in adhering to their Enemies, giving them Aid and Comfort."

The House Judiciary Committee report, however, expands that definition to include what it calls "betrayal," and declares: "Although the Framers did not intend impeachment for good faith disagreements on matters of diplomacy, they were explicit that betrayal of the Nation through schemes with foreign powers justified that remedy."

The phrase "schemes with foreign powers" is sufficiently vague to include the "quid pro quo" plan that Democrats allege the president attempted to make with Ukraine, trading U.S. aid for investigation into a political opponent.

(No direct evidence exists to prove that claim, and the only direct witnesses testified before the House Intelligence Committee that the president did not want that "quid pro quo.")

Later, the report again implicates President Trump in "treason" by creating an expansive definition that just happens to reflect Democrats' argument that Trump endangered national security by suspending security assistance to a U.S. ally.

The report expands the definition of "treason" as follows:


At the very heart of "Treason" is deliberate betrayal of the nation and its security. Such betrayal would not only be unforgivable, but would also confirm that the President remains a threat if allowed to remain in office. A President who has knowingly betrayed national security is a President who will do so again. He endangers our lives and those of our allies.

The suggestion of "treason" also parallels an argument Democrats continue to make about Trump and Russia.

House Democrats have consistently implied that the president's dealings with Ukraine reflect, at core, an effort to help Russia ‐ even though he has given Ukraine lethal defensive weapons to fight Russia, unlike his predecessor.

As Speaker of the House Nancy Pelosi (D-CA) told CNN on Thursday night, after calling for articles of impeachment to be drafted: "In my view, Ukraine is very ‐ all about Russia because withholding or granting military assistance to Ukraine was all to the benefit of Russia to hold up that aid."

Despite Special Counsel Robert Mueller's conclusion, after two years of investigation, that there was no collusion between Trump's 2016 presidential campaign and Russia, Democrats continue to believe he is conspiring with what they now consider a U.S. enemy. (Under President Barack Obama, they supported the "reset" policy, appeasing Russia's geopolitical ambitions.)

The House Judiciary Committee's report, written by the committee's 20 Democratic staff members, does not rule out charging Trump with treason at any point in the text, and seems to have been written to make doing so a possibility.


No evidence and just speculation. They and the press aren't even hiding it anymore. Just flat out lies and smears. When the boogaloo kicks off, remember these people and show them no mercy.
Posted by: DarthVader || 12/09/2019 09:09 || Comments || Link || E-Mail|| [428 views] Top|| File under:
Sanders staffer forced out over alleged antisemitic, homophobic tweets
The Corbynization of the Democratic Party proceeds apace.

[Jpost] The Washington Free Beacon revealed antisemitic and homophobic tweets it claimed Darius Khalil Gordon, a Bernie Sanders

...The only first openly Socialist member of the U.S. Senate. Sanders was Representative-for-Life from Vermont until moving to the Senate for the rest of his life in 2006, assuming the seat vacated by Jim Jeffords. He ran for the 2016 nomination for president, to be cheated out of it by Hillary Clinton, then went back to being a socialist, waiting for 2020 to roll around...
campaign staffer, posted.

"He is no longer with the campaign, and we wish him the best," Mike Casca, a campaign

front man

, told CNN.

On Wednesday, Gordon announced that he was hired to work as the campaign's deputy directory of constituency organizing, CNN reported.

In 2011, Gordon tweeted, "I got a black mans body, white mans power, jew man money, and an asian man life span..lol," according to The Washington Free Beacon, which claimed that Gordon deleted a number tweets that contained antisemitic language after a request for comment.

Multiple tweets reference "Jew money," contain disparaging remarks about homosexuals and use a homophobic slur.

The Sanders campaign has also garnered criticism over the candidate's appointment of Linda Sarsour as his campaign surrogate.

The Democratic Majority for Israel released a statement regarding "Sanders's refusal to call out antisemitism" following Sarsour's statement that Israel is "built on the idea" of Jewish supremacy.

"In fact, Israel is built on the idea that every people, including the Jewish people, is entitled to self-determination," the organization wrote.

Democratic Majority for Israel says it "made Senator Sanders aware" of Sarsour's anti-Israel comments, adding that it "privately urged him to publicly reject her comments yesterday but received no response and saw no action."

"Darius Khalil Gordon's tweets traffic in a base, antisemitic slur. It is outrageous that Bernie Sanders would hire him, given Gordon's history of posting blatantly antisemitic comments on social media," Matt Brooks, president of the Republican Jewish Coalition (RJC), wrote in a statement on the RJC's website.

"Sanders' campaign already has an image problem in the Jewish community, after he proposed withholding military aid to Israel and appointed Linda Sarsour as a campaign surrogate. This latest incident just confirms that Sanders' problems run deep."

Representatives Rashida Tlaib and Ilhan Omar
...Somali-American Dem representative from Minnesota. She is apparently married to her brother and may be her own grandmaw on her mother's side...
, both of whom face accusations of antisemitism, are also avid supporters of the Vermont senator's presidential campaign.

Gordon's Twitter account is no longer active.
Posted by: trailing wife || 12/09/2019 00:00 || Comments || Link || E-Mail|| [318 views] Top|| File under:
Retiring House Democrat says a Trump reelection would be a 'nightmare scenario' for Congress
The poor darling. And there he is, doing nothing to help anyone.
[The Hill] Retiring Rep. Denny Heck (D-Wash.) said Sunday that President Trump's reelection in 2020 would be a "nightmare scenario" for Congress.

Heck announced Wednesday that he would retire after completing his current term, noting that part of him feels "discouraged" by some of his colleagues' reactions to the impeachment inquiry.

"If President Trump gets a second term, what do you think the impact's going to be on Congress?" "Meet the Press" host Chuck Todd asked Heck on NBC.

"That is a nightmare scenario, in my mind," Heck responded.

"Because of the absence of a commitment to decency or truth on his part that has been amply demonstrated in his three years in public office, because of his refusal to recognize even the most basic precepts of constitutional principle," he added.

Heck added that one point of discouragement has been the growing number of people who "simply don't believe in compromise."

"My soul is weary, Chuck," he said.


"Oh, Chuck, the ennui, it is so tiresome," he added.
Posted by: Besoeker || 12/09/2019 00:00 || Comments || Link || E-Mail|| [465 views] Top|| File under:
Republicans mount ad blitz on impeachment, making some vulnerable Democrats nervous
[MSN] Republicans are dramatically outspending Democrats on impeachment-related ads on Facebook and television, illustrating how fully the GOP has embraced the issue as a political winner as public opinion remains split on the House effort to remove the president.

The ad blitz has worried some Democrats in swing districts who are being painted as do-nothing, pro-impeachment radicals. The Democrats have been urging party leaders for weeks to strike back with their own countermessage, to no avail.

Over the past month, GOP candidates have used anti-impeachment messages to try to recruit new supporters, and independent big-money groups boosting Republicans have launched roughly $10 million in ads aimed at Democrats in districts that President Trump won in 2016.

Some of those vulnerable Democrats, who spoke on the condition of anonymity to talk candidly about private conversations, said party leaders told them the cavalry is coming but shared no firm date.

House Majority Forward, a group with close ties to House Speaker Nancy San Fran Nan Pelosi

Congresswoman-for-Life from the San Francisco Bay Area, born into a family of professional politicians. On-again-off-again Speaker of the House. It's not her fault when they lose, but it's her accomplishment when they win. Noted for her heavily botoxed grimace and occasional senior... uhhh... moments...
(D-Calif.), launched a $1.5 million television ad campaign in support of some of them, but it lasted for just two weeks as the inquiry unfolded at the beginning of October.

The difference is especially stark on Facebook, where more than 100 congressional Republican incumbents and challengers and national pro-GOP groups ran anti-impeachment ads in the past month ‐ roughly three times the number of such ads run on the Democratic side, according to an analysis by The Washington Post.


Posted by: Fred || 12/09/2019 00:00 || Comments || Link || E-Mail|| [309 views] Top|| File under:
Devin Nunes 'definitely' taking legal action after phone records appear in impeachment report
[WASHINGTONTIMES] Rep. Devin Nunes,

Caliphornia, an impregnable bastion of the Democratic Party,

Republican, said Saturday that he will pursue legal action over his phone records being exposed by the House Intelligence Committee he sits on.

Mr. Nunes, the committee's ranking member and former chairman, threatened the litigation in light of records of his phone calls appearing in a recent congressional report issued as part of the ongoing impeachment inquiry into President Trump.

"I believe I am the first member of Congress, and I believe my staff and former staff are the first ones ever to have their phone records exposed like this," Mr. Nunes said on Fox News.

"We're definitely going to take legal action," Mr. Nunes said on the "Fox & Friends: Weekend" program.

Released on Tuesday, the intelligence committee's report contains its findings thus far with respect to the ongoing impeachment inquiry triggered by Mr. Trump withholding hundreds of millions of dollars in military assistance to Ukraine amid pursuing a favor from his counterpart in Kyiv.

Among the report's 300-pages are phone records indicating Mr. Nunes and his staff was in contact earlier this year with individuals including Mr. Trump's personal lawyer Rudolph W. Giuliani and Lev Parnas, a Ukrainian businessman associated with Mr. Giuliani who has since been indicted on campaign finance law violations, among others.

Patrick Boland, a

front man

for Intelligence Committee Chairman Adam B. Schiff, California Democrat, said on Thursday that

Sherlocks

"did not subpoena call records for any member of Congress or their staff" and instead suggested that Mr. Nunes and his team had been in touch with others under scrutiny.

"Any questions about the fact that Members, congressional staff or journalists appear in call records released by the Committee should be directed at those individuals, who were in contact with individuals of investigative interest to the impeachment inquiry," Mr. Boland said.
Posted by: Fred || 12/09/2019 00:00 || Comments || Link || E-Mail|| [271 views] Top|| File under:
Israel-Palestine-Jordan
Yair Lapid begs Brits not to vote for Jeremy Corbyn
[Jpost] Blue and White's candidate for foreign minister in a prospective unity government, MK Yair Lapid, urged British voters on Monday to take into account Labour Party candidate Jeremy Corbyn's antisemitism when they cast ballots in the December 12 election.

Lapid made his statement in an answer to a question from Darren Miller, a Conservative Party member of the Welsh parliament, at the annual conference of the Israel Allies Foundation, which brought together pro-Israel parliament members from around the world. Other Israeli politicians have spoken about the British election but not as bluntly.


The son of Tony Lapid - who, IMO, was quite a man
Posted by: g(r)omgoru || 12/09/2019 14:00 || Comments || Link || E-Mail|| [184 views] Top|| File under:
Who's in the News
41
[untagged]
6
Govt of Iran Proxies
4
Moslem Colonists
4
Sublime Porte
4
Arab Spring
3
al-Shabaab (AQ)
2
Hamas
2
Palestinian Authority
2
Commies
1
Taliban
1
Govt of Iran
1
Govt of Iraq
1
Govt of Pakistan
1
Govt of Saudi Arabia
1
Govt of Sudan
1
Govt of Syria
1
Hezbollah
1
Islamic State
Bookmark
E-Mail Me
The Classics
The O Club
Rantburg Store
The Bloids
The Never-ending Story
Thugburg
Gulf War I
The Way We Were
Bio
Merry-Go-Blog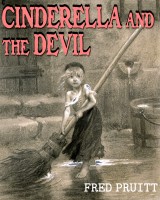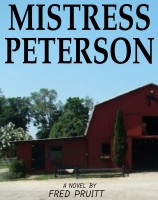 On Sale now!


A multi-volume chronology and reference guide set detailing three years of the Mexican Drug War between 2010 and 2012.

Rantburg.com and borderlandbeat.com correspondent and author Chris Covert presents his first non-fiction work detailing the drug and gang related violence in Mexico.

Chris gives us Mexican press dispatches of drug and gang war violence over three years, presented in a multi volume set intended to chronicle the death, violence and mayhem which has dominated Mexico for six years.
Click here for more information


Meet the Mods
In no particular order...


Steve White
Seafarious
Pappy
lotp
Scooter McGruder
john frum
tu3031
badanov
sherry
ryuge
GolfBravoUSMC
Bright Pebbles
trailing wife
Gloria
Fred
Besoeker
Glenmore
Frank G
3dc
Skidmark
Alaska Paul



Better than the average link...



Rantburg was assembled from recycled algorithms in the United States of America. No trees were destroyed in the production of this weblog. We did hurt some, though. Sorry.
3.238.107.166