-Lurid Crime Tales-
DOJ Review of Russia Probe Origins Is Now Criminal Investigation
[Breitbart] The Department of Justice's sweeping review into the origins of its Trump-Russia probe has evolved into a criminal investigation, according to the New York Times.

The launch of a criminal probe allows U.S. Attorney John Durham, the prosecutor tapped by Attorney General William Barr to lead the review, to subpoena witnesses for testimony and documents. The move also authorizes Durham to impanel a grand jury and file charges.

"If true, this shows Bill Barr is doing EXACTLY his job: following the facts Those who damaged America and broke the law to spread this hoax are about to face accountability," Rep. Mark Meadows (R-NC) tweeted in response to the Times' report.

The development comes after an NBC report revealed Barr recently expanded his agency's review, noting that Durham has "found something significant and critics should be careful." As part of the inquiry, Durham has sought interviews with CIA analysts who assessed Russia's activities during the 2016 presidential election, prompting some of them to hire lawyers, NBC News stated.

Durham has been tasked with determining whether the Justice Department, FBI and intelligence authorities improperly surveilled the 2016 Trump campaign as part of their investigation into now-debunked coordination with Russia during the last presidential election. Special counsel Robert Mueller's investigation found insufficient evidence of a criminal conspiracy between the Trump campaign and Russia.
Posted by: Besoeker || 10/25/2019 03:26 || Comments || Link || E-Mail|| [6500 views] Top|| File under:
Warren campaign office in New Hampshire broken into
[APNEWS] Massachusetts Sen. Elizabeth Being Native American has been part of my story since the day I was born Warren

...Dem Senatrix from Massachussetts, who traces her noble lineage all the way back to Big Chief Spouting Bull. It has been alleged that she speaks with forked tongue but she denies that. She had a DNA test to prove her lineage and it turns out she's colorless...
's presidential campaign says its headquarters in Manchester, New Hampshire, was broken into, along with other offices in the same building.

Andrew Taverrite, Warren's New Hampshire communications director, says in a statement that the break-in occurred Wednesday night and "we have no reason to believe this was targeted to the campaign or is anything further than a regular break-in."

A Manchester Police Department electronic log shows a burglary reported shortly after 9 a.m. Thursday. The campaign says it is "working with authorities."

Warren is campaigning in New Hampshire and has an afternoon town hall scheduled at Dartmouth in Hanover, about 75 miles northwest of Manchester.


Posted by: Fred || 10/25/2019 00:00 || Comments || Link || E-Mail|| [6469 views] Top|| File under:
Home Front: Politix
FBI agents manipulated Flynn file, as Clapper allegedly urged 'kill shot': court filing
[Fox] An explosive new court filing from Michael Flynn's legal team alleges that FBI agents manipulated official records of the former national security adviser's 2017 interview that led to him being charged with lying to investigators. It's Flynn's lawyers latest attempt to get the case thrown out.

Sidney Powell, Flynn's attorney, filed a 37-page motion on Thursday, outlining several big allegations, once again requesting the government produce all evidence as it relates to Flynn ‐ urging the court to "dismiss the entire prosecution for outrageous government misconduct" and hold the prosecutors in contempt.

The entire case stemmed from that FBI interview where Flynn was asked about his conversations with former Russian Ambassador Sergey Kislyak. Flynn ultimately pleaded guilty to making false statements regarding those conversations during his interview, as part of former Special Counsel Robert Mueller's investigation.
Continued on Page 49
Posted by: Beavis || 10/25/2019 10:44 || Comments || Link || E-Mail|| [6491 views] Top|| File under:
Chuck Schumer proposes $462 billion car swap - gas for electric
WASHINGTON (AP) ‐ Senate Minority Leader Chuck Schumer is moving Democrats' climate talk to where the rubber meets the road, proposing a $462 billion trade-in program to get millions of Americans out of climate-damaging gas vehicles and into electric or hybrid cars over the next decade.

Schumer's rebate proposal late Thursday joins a mix of trillion- and multitrillion-dollar programs that Democratic presidential candidates have outlined to urgently cut oil, gas and coal emissions, as climate change weighs as an issue in the 2020 campaigns.

Schumer said the "proposal to bring clean cars to all of America" would be a key part of climate legislation by Senate Democrats. The injection of government-supported spending for electric cars "could position the U.S. to lead the world in clean auto manufacturing," he said.

The New York Democrat's plan would give American car buyers thousands of dollars each to trade in gas-burning cars for U.S.-assembled electric, hybrid or hydrogen cell cars. Lower-income households, and buyers of cars with American-made parts, would get extra credits.

About $45 billion would go to boost availability of charging stations and other electric car infrastructure. And $17 billion would help automakers increase their production of electric cars, batteries and parts.
Posted by: Besoeker || 10/25/2019 04:12 || Comments || Link || E-Mail|| [6471 views] Top|| File under:
Photos of Congresswoman Katie Hill are revealed as she's seen NAKED AS AN EGG!
[Daily Mail, Where America Gets Its News] Katie Hill, 32, has been seen in a series of shocking photographs obtained exclusively by DailyMail.com


Hill was pictured kissing and brushing her young female staffer's hair, who DailyMail.com can identify as Morgan Desjardins from Santa Clarita, California


The then 22-year-old began a throuple relationship with Hill and her husband Kenny Heslep shortly after she started working for Hill in 2017


Texts and photos between Hill, Heslep and Desjardins reveal their throuple was steamy at first, but ended with Hill leaving them 'high and dry'


The congresswoman was also seen posing naked while smoking a bong on 9/11 in 2017, as a tattoo of a Nazi-era Iron Cross on her bikini line is on full display


The tattoo could open the congresswoman to accusations of hypocrisy, after she criticized racist Facebook posts that included a similar-looking cross


Sources revealed Hill and Heslep also posted Hill's naked photos online in 2016 under a thread called 'WouldYouF**kMyWife' and 'wifesharing'
Posted by: Fred || 10/25/2019 00:00 || Comments || Link || E-Mail|| [6469 views] Top|| File under:
Hillary adviser floats possible 2020 run, says all depends on 'best odds' to beat Trump
[BIZPACREVIEW] Fox News host Tucker Carlson scoffed in disbelief when a longtime advisor of failed 2016 Democrat presidential nominee Crooked Hillary Clinton

...former first lady, former secretary of state, former presidential candidate, Conqueror of Benghazi, Heroine of Tuzla, formerly described by her supporters as the smartest woman in the world, usually described by the rest of us as The Thing That Wouldn't Go Away...
claimed Wednesday that her final decision regarding the upcoming 2020 race hinges only on whether or not she feels that she boasts the "the best odds" of beating President Donald Trump
...His ancestors didn't own any slaves...
"She ran for president [last time] because she thought she would be the best president," political consultant Philippe Reines said to the FNC host.

"If she still thought that now, if she thought she had the best odds of beating Donald Trump, I think she would think about it long and hard."

Reines' history with Clinton starts as early as 2002 when he reportedly served as the then-New York senator's press secretary and runs up until at least 2016 when he reportedly helped her prepare to debate then-GOP nominee Trump.

Unconvinced by Reines' claim, Carlson then asked him whether she might be purposefully avoiding the 2020 race because she thinks she wouldn't survive the Democrat primary given how far to the left that the party now leans.

"[H]as the Democratic Party changed so much in the last three years that it would be possible for Hillary Clinton to get the nomination? ... Maybe she is too right-wing?" he asked.

While the question might sound silly, even former President Barack Hussein Obama has been criticized by some Democrats for allegedly being too far to the "right."

Reines replied by claiming that Clinton's reasoning for not entering the race has nothing to do with any "anxiety" over participating in the field.

"She's not running because she has any anxiety about the Democratic field," he said. "She really likes a lot of the people running. She knows them well. She thought about some of them for her vice presidency. But there might be a reason that she would be the best person, not only to beat Donald Trump but to govern after Donald Trump."


Posted by: Fred || 10/25/2019 00:00 || Comments || Link || E-Mail|| [6466 views] Top|| File under:
New York Times Prints Lies by Adam Schiff Witness Made in Secret Testimony
[BREITBART] The New York Times


...which still proudly displays Walter Duranty's Pulitzer prize...
on Wednesday published what would have been a major story on White House National Security Council (NSC) aide Kash Patel‐if only it had been true.

The story, which relies on leaks from Democrats conducting the "impeachment inquiry" into President Donald Trump

...New York real estate developer, described by Dems as illiterate, racist, misogynistic, and what ever other unpleasant descriptions they can think of, elected by the rest of us as 45th President of the United States...
of testimony by one witness who had no firsthand knowledge of the allegations she was making, claims Patel had provided President Trump with documents on Ukraine and met with the president about them.

Citing as its sources "people briefed on the matter," the Times' Julian Barnes, Adam Goldman, and Nicholas Fandos wrote that Patel was referred to by President Trump as "one of his top Ukraine policy specialists" and that President Trump "wanted to discuss related documents with him." The Times

news hound

s claimed that Patel's NSC and White House colleagues "grew alarmed" over all this.

Later in the Times piece, it became clear where exactly this allegation came from‐Fiona Hill, a former Trump administration Russia hand, whom the Democrats have been relying on for testimony in the impeachment inquiry. Hill testified earlier this month in the secret room in the basement of the Capitol building from which Democrats have been running their private impeachment proceedings.


Posted by: Fred || 10/25/2019 00:00 || Comments || Link || E-Mail|| [6464 views] Top|| File under:
Ocasio-Cortez, Democrats Skewered After Embarrassing Attacks On Zuckerberg
[DAILYWIRE] Socialist Rep. Alexandria Boom Boom Ocasio-Cortez

Dem represntative from da Bronx in Noo Yawk and leader of the Mean Girl Caucus in Congress. One of the Great Minds of the 21st Century, she is known as much for her innaleck as for her dance moves. She is all in favor of socialism, even though she's fuzzy on the details...
(D-NY) and other Democrats on the House Financial Services Committee were slammed online on Wednesday over their "arrogant," "inaccurate," and "embarrassing" attacks on Facebook CEO Mark Zuckerberg.

Zuckerberg appeared before the committee for over six hours to answer questions about Facebook's proposed cryptocurrency, Libra.

"Anybody who believes the Democrats are angry at Facebook because they want more free speech should take a look at this," Daily Wire Editor-in-Chief Ben Shapiro commented on the hearing. "Democrats are angry at Facebook because they want less free speech. They simply want more Democratic control of the means of informational distribution."

Rep. Al Green (D-TX) pressed Zuckerberg about the representation that certain intersectional groups have within the company's Libra project.

After asking how many women and how many minorities worked on the project, Green asked Zuckerberg: "Are there any members of the LGBTQ+ community associated with this association, Mr. Zuckerberg?"


Posted by: Fred || 10/25/2019 00:00 || Comments || Link || E-Mail|| [6472 views] Top|| File under:
Hunter Biden's legal work in Romania raises new questions about his overseas dealings
[NBCNEWS] In the final year of the

B.O. regime

, an American lawyer traveled to Romania to meet with a businessman accused of orchestrating a corrupt land deal.

The businessman was Gabriel "Puiu" Popoviciu, a wealthy Romanian real estate tycoon. The lawyer brought in to advise him was Hunter Biden, the son of then-Vice President Joe Foreign Policy Whiz Kid Biden

...The former Senator-for-Life from Delaware, an example of the kind of top-notch Washington intellect to be found in the World's Greatest Deliberative Body...
, according to two people familiar with the matter.

Hunter Biden's work for Popoviciu in 2016 went unreported at the time, but Joe Biden's involvement in Romania was very much public. The vice president was among the leading voices pushing the government to crack down on corruption.

There's no evidence that Hunter or his father acted improperly or violated any laws. But the arrangement, government ethics experts say, raises concerns that Hunter Biden was used as a prop in Popoviciu's effort to dodge criminal prosecution.

"We don't know what [Hunter Biden] was paid or what he was paid for but it does raise questions of whether this Romanian individual facing criminal charges was actually paying for a connection to the American vice president," said Kathleen Clark, a Washington University law professor who specializes in government ethics.


Posted by: Fred || 10/25/2019 00:00 || Comments || Link || E-Mail|| [6463 views] Top|| File under:
Government
Governors eye regional gas tax to fund transition from fossil fuels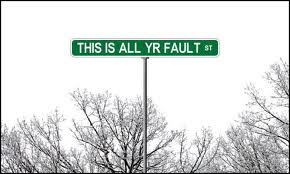 [Politico] Governors from several northeastern and mid-Atlantic states may have found a way to reduce pollution from cars and trucks and buck the Trump administration, which is trying to weaken auto emissions standards and gut efforts to curb climate change.

Under a regional cap-and-trade plan that a dozen states still are developing, drivers would pay more at the pump through higher prices for gas and diesel. The revenue would be invested in mass transit, electric-vehicle charging and other transportation infrastructure. Republican and Democratic governors and state lawmakers will have to decide whether to back the plan to address the largest source of carbon emissions ‐ and pass on the costs to consumers in what opponents of the proposal are already calling a gas tax.

The coalition of a dozen states and the District of Columbia is hammering out a draft agreement to cap carbon emissions from gasoline and diesel, charging for the emissions and gradually lowering the limit over roughly a decade. The program is modeled on the Regional Greenhouse Gas Initiative, which has reduced emissions in the power sector for several of the states mulling the similar program for vehicles.

The states engaged in the plan, called the Transportation and Climate Initiative, are Connecticut, Delaware, Maryland, Massachusetts, New Jersey, Pennsylvania, Rhode Island, Vermont, Virginia, New York, Maine and New Hampshire. Eight are led by Democratic governors; four have Republicans.

As hopes for federal action on climate change remain dim, state officials see the regional approach as a way to have a significant impact in reducing emissions from the transportation sector.

"In the face of continued inaction and all out climate denial from the Trump Administration, regional, cooperative efforts ... are critically important to reduce the pollution that causes climate change and build a robust clean energy economy," said New York Department of Environmental Conservation Commissioner Basil Seggos in a statement, citing the regional transportation effort, RGGI and the U.S. Climate Alliance.
Posted by: Besoeker || 10/25/2019 06:49 || Comments || Link || E-Mail|| [6472 views] Top|| File under:
Who's in the News
39
[untagged]
5
Sublime Porte
4
Govt of Pakistan
4
Islamic State
3
Moslem Colonists
2
Commies
2
Jamaat-e-Ulema Islami
1
Govt of Pakistain Proxies
1
Govt of Iran
1
Govt of Iraq
1
Narcos
1
Govt of Saudi Arabia
Bookmark
E-Mail Me
The Classics
The O Club
Rantburg Store
The Bloids
The Never-ending Story
Thugburg
Gulf War I
The Way We Were
Bio
Merry-Go-Blog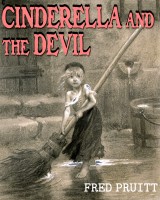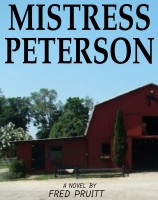 On Sale now!


A multi-volume chronology and reference guide set detailing three years of the Mexican Drug War between 2010 and 2012.

Rantburg.com and borderlandbeat.com correspondent and author Chris Covert presents his first non-fiction work detailing the drug and gang related violence in Mexico.

Chris gives us Mexican press dispatches of drug and gang war violence over three years, presented in a multi volume set intended to chronicle the death, violence and mayhem which has dominated Mexico for six years.
Click here for more information


Meet the Mods
In no particular order...


Steve White
Seafarious
Pappy
lotp
Scooter McGruder
john frum
tu3031
badanov
sherry
ryuge
GolfBravoUSMC
Bright Pebbles
trailing wife
Gloria
Fred
Besoeker
Glenmore
Frank G
3dc
Skidmark
Alaska Paul



Better than the average link...



Rantburg was assembled from recycled algorithms in the United States of America. No trees were destroyed in the production of this weblog. We did hurt some, though. Sorry.
34.236.187.155

Help keep the Burg running! Paypal: