-Lurid Crime Tales-
Memos from Steele dossier made their way 'directly' to Soetoro
[World Tribune] A new book by the founders of Fusion GPS reveals that then-President Barack Obama received the memos that made up the unverified anti-Trump dossier.

The Hoover Institution's Paul Sperry tweeted: "BREAKING: In new book "Crime in Progress," set for release next month, #Spygate archvillain Glenn Simpson reveals that he was first hired to investigate Trump in "the fall of 2015" and that memos from his now-discredited Steele dossier made their way directly "to President Obama".

Simpson and Peter Fritsch are the founders of Fusion GPS, the political opposition research firm that oversaw the compilation of the dossier by ex-British spy Christopher Steele. The dossier contained numerous allegations that the Trump campaign was aided by Russian government operatives. None of the allegations have been proven.

Hillary Clinton and the Democratic National Committee during the 2016 presidential election hid their payments to Fusion GPS and Steele through their law firm Perkins Coie.

Perkins Coie paid Fusion GPS who then paid Steele to compile the dossier.

Though the FBI knew the dossier was unverified, the bureau nonetheless used it has key evidence in its counterintelligence investigation into the campaign and in obtaining FISA warrants to spy on Trump campaign associates.

Publishing giant Random House announced that the book, titled Crime in Progress: Inside the Steele Dossier and the Fusion GPS Investigation of Donald Trump, will be released on Nov. 26.
Posted by: Besoeker || 10/17/2019 01:53 || Comments || Link || E-Mail|| [347 views] Top|| File under:
'Food fight' over FISA report could lead to extensive redactions
[Washington Examiner] Justice Department Inspector General Michael Horowitz's report on alleged Foreign Intelligence Surveillance Act abuses may be covered in redactions when it is released.

Former Republican Utah Rep. Jason Chaffetz, now a Fox News contributor, said this week that this report, eagerly anticipated by Republican allies of President Trump, could be more heavily concealed than previous reports from the DOJ watchdog.

"Evidently, there's an intra-agency debate and really a food fight if you will about the classification issues," Chaffetz said on Sean Hannity's show on Monday. "Remember in the last report put out by Horowitz, there were only seven words or so that were redacted. The Democrats threw a fit that they couldn't see the whole thing. This could have 10-20% of the report redacted."


Chaffetz also said he has not seen any evidence to suggest FBI Director Christopher Wray has been "cooperative" and speculated that former CIA Director John Brennan and former Director of National Intelligence James Clapper may be involved in "behind-the-scenes fighting" as they are also "fighting" to defend themselves on TV.

Horowitz announced the completion of his investigation a little more than one month ago, an effort in which his team pored over more than 1 million records and conducted 100-plus interviews. The inspector general gave a draft to the Justice Department and the FBI for a classification review, after which the final draft will be delivered to Congress.

There has been scattered reporting about when the report will be released. Fox Business anchor Maria Bartiromo announced over the weekend that her sources were telling her it would be released on Oct. 18, as well as calling it "thick as a telephone book" and covering "more than just FISA abuse." On Monday, Bartiromo updated her report, tweeting, "IG report NOT out this Friday 10/18. Classifications being made. Likely end of month."


An official who spoke with Fox News disputed there being a tumultuous debate over redactions. "The FBI and the DOJ are working together smoothly on the declassification process," the official said.

Speaking to reporters on Wednesday, President Trump noted that the release of the FISA report is "coming out soon" and will shed light on a "corrupt election." Trump said he believes the string of misconduct "goes right up" to his predecessor, former President Barack Obama.

Republicans argue top Justice Department and FBI officials misled the FISA court by using an unverified dossier compiled by British ex-spy Christopher Steele to obtain warrants to electronically monitor onetime Trump campaign adviser Carter Page.


Democrats have dismissed the allegations of wrongdoing during the Trump-Russia investigation and are concerned that U.S. Attorney John Durham's review of the early stages of the Russia investigation, being overseen by Attorney General William Barr, may be an effort to discredit the work of special counsel Robert Mueller.
Posted by: Besoeker || 10/17/2019 00:41 || Comments || Link || E-Mail|| [603 views] Top|| File under:
Senators Blast Intel Community IG For Continuing To Stonewall Congress On Whistleblower Rule Changes
[The Federalist] Three top senators blasted the intelligence community inspector general (ICIG) Michael Atkinson for continuing to stonewall congressional efforts to determine why whistleblower rules and forms requiring firsthand information were suddenly changed last month. As The Federalist first reported and the ICIG confirmed in a subsequent press release, whistleblower forms and guidance requiring all complaints to contain firsthand information were secretly changed and then backdated after the ICIG received an anti-Trump complaint that consisted entirely of second-hand information.

Sens. Chuck Grassley, R-Iowa, Ron Johnson, R-Wisc., and Mike Lee, R-Utah, wrote Atkinson on Wednesday demanding answers about his office's actions and behavior regarding the whistleblower rules changes. The lawmakers expressed dismay at his refusal to answer their previous queries on the matter.

"[W]e are concerned that you are 'unable to explain how or why the language [about how the ICIG must be in possession of reliable, firsthand information] was included, or how it came into use' in the informational sheet," the three lawmakers wrote. "The information we seek and the questions we are asking should be easily obtained or answered especially in light of your testimony before the intelligence committees."

"We expect that this ‐ our third request ‐ will be the final time that we have to request that you provide full and complete answers to the Committees," they tersely noted.

Grassley, Johnson, and Lee noted that Atkinson had refused to answer 13 separate questions regarding the secret changes his office made to whistleblower rules after it received a complaint that was built entirely on second-hand information and gossip and riddled with errors.

They wrote that Atkinson's responses to their previous letters "mostly repeated information from your press release and failed to answer the vast majority of the questions" they had asked. In addition to directing Atkinson to fully respond to those 13 questions instead of stonewalling, the senators posed an additional question about whether the anti-Trump complainant may have lied on the form he submitted to the ICIG.
Posted by: Besoeker || 10/17/2019 00:24 || Comments || Link || E-Mail|| [245 views] Top|| File under:
Schiff-Pelosi Caught in Ukrainian Arms Scandal
Posted as a comment late last evening from our very own Victor Emmanuel Flusoling.


[Gateway Pundit] Today Rudy Giuliani confirmed our reporting by way of FOX News ==>>

Giuliani's tweet is in part based on a report by FOX News that confirmed our reporting ‐

(Fox News) House Intelligence Committee Chairman Adam Schiff, who has played a leading role in investigating the Trump-Ukraine scandal, is facing questions about his own connection to a Soviet-born businessman who has raised money for his campaign and whose company has received lucrative defense contracts from Ukraine's government.

That man is Igor Pasternak, the founder and CEO of Worldwide Aeros Corp., which makes blimps for military and commercial customers. His business has also been involved in weapons manufacturing, working with the Ukrainian Ministry of Defense to produce a modified version of the M4 and M16 rifles, according to reports.

In 2013, Pasternak hosted a fundraiser in Washington for Schiff, who later came to embrace a strong stance in support of the United States sending military aid to Ukraine during its conflict with Russia.

"Before this time, Schiff rarely, if ever, mentioned Ukraine," Fox News' Laura Ingraham said on her show Thursday night, after detailing Schiff's connection to Pasternak. "But after the fundraiser, he used multiple television appearances to basically demand that we send money and arms to them."

This information that Rudy linked to was at the rightwingtribune.com.
Posted by: Besoeker || 10/17/2019 00:00 || Comments || Link || E-Mail|| [381 views] Top|| File under:
REPORT: Schiff Pressured Volker To Say Damaging Things About Trump
[PJMedia] House Intelligence Committee Chairman Adam Schiff attempted to pressure former United States Special Representative to Ukraine Kurt Volker into testifying that Ukrainian officials felt pressured to investigate former Vice President Joe Biden's son Hunter because of Trump's "threat" to withold U.S. military aid to Ukraine, the Washington Examiner reported. According to Volker, Ukrainian officials never actually felt pressured because they never even knew that the aid was being withheld. "When Volker repeatedly declined to agree to Schiff's characterization of events, Schiff said, 'Ambassador, you're making this much more complicated than it has to be.'"


How... mafioso


Democrats have been hinging their impeachment push on the claim that there was a quid pro quo‐specifically, that Trump threatened to withhold military aid unless they investigated Joe Biden and his son, which, as the transcript proved, didn't happen. According to this report, Adam Schiff desperately wants anyone he interviews to back up what he wants to believe.


Can we flush this little turd now? Please?
Posted by: DarthVader || 10/17/2019 00:00 || Comments || Link || E-Mail|| [387 views] Top|| File under:
State Department Official Said He Raised Concerns Over Burisma Corruption In 2016
[Daily Caller] A senior State Department official told Congress on Tuesday that he had concerns in 2016 with corruption involving Burisma Holdings, the Ukrainian energy firm linked to Hunter Biden, two sources familiar with his testimony told the Daily Caller News Foundation.

George Kent, who serves as deputy assistant secretary of state for Eurasian and European affairs, spoke at length Tuesday about Burisma's problems with corruption, the two sources told the DCNF. They shared details of the deposition on condition of anonymity.

The career diplomat also said that he raised concerns with USAID in 2016 regarding an event that the agency was to have with Burisma, which is owned by Ukrainian oligarch Mykola Zlochevsky.

Kent was worried because the event involved children, and he did not feel comfortable with them being photographed in conjunction with the company, the two sources said. The State Department did not respond to a request for comment.

Kent, who handles a six-country portfolio that includes Ukraine, was deposed under subpoena as part of a Democrat-led impeachment inquiry that is focusing on President Trump's actions towards Ukraine.

In a July 25 phone call, Trump asked Ukrainian President Volodymyr Zelensky to consider investigating whether Joe Biden in 2016 forced the removal of a Ukrainian prosecutor who claims he was fired because he was investigating Burisma. Hunter Biden joined the Burisma board in 2014, and was paid $50,000 a month in that role.
Posted by: Besoeker || 10/17/2019 00:00 || Comments || Link || E-Mail|| [243 views] Top|| File under:
-Obits-
Elijah Cummings, chair of Oversight Committee investigating Trump as part of the impeachment inquiry who had a spat with president over claims Baltimore was 'rat-infested', dies aged 68
[MAIL] Elijah E Cummings, a senior Democrat who was a key player in the Trump impeachment inquiry, has died aged 68.

Cummings, who chaired the House Oversight and Reform Committee, passed away at Baltimore's John Hopkins Hospital at 2.45am on Thursday, his office said.

The Maryland representative, who has been in office since 1996, died of 'complications concerning longstanding health challenges'.

His death comes two years after he had surgery to repair his aortic valve, and a month after he was admitted to hospital for further treatment.
Posted by: Skidmark || 10/17/2019 06:17 || Comments || Link || E-Mail|| [648 views] Top|| File under:
Rep. Elijah Cummings (D-Corrupt, Ballymore) Dead at 68
[Ay-Pee] Maryland Rep. Elijah E. Cummings died early Thursday at Johns Hopkins Hospital due to complications from longstanding health challenges, his congressional office said. He was 68.

A sharecropper's son, Cummings became the powerful chairman of a U.S. House committee that investigated President Donald Trump, and was a formidable orator who passionately advocated for the poor in his black-majority district, which encompasses a large portion of Baltimore as well as more well-to-do suburbs.


He got money but basically did sh*t for his district and Trump called him out for it


As chairman of the House Oversight and Reform Committee, Cummings led multiple investigations of the president's governmental dealings, including probes in 2019 relating to the president's family members serving in the White House.

Posted by: Frank G || 10/17/2019 06:09 || Comments || Link || E-Mail|| [456 views] Top|| File under:
The Grand Turk
US House backs resolution condemning Trump's withdrawal from Syria
Congratulations, guys. Now you only need to persuade enough Republicans to make a veto-proof majority in the Senate, and then get them to overcome President Trump's veto. What are the odds of success again?

[ENGLISH.ALARABIYA.NET] The US House of Representatives voted overwhelmingly on Wednesday to condemn President Donald Trump
...Oh, noze! Not him!...
's decision to withdraw US forces from northeastern Syria, clearing the way for The Sick Man of Europe Turkey


...the only place on the face of the earth that misses the Ottoman Empire...


's offensive against the Kurds.

The vote was 354 to 60 for the resolution, as dozens of Trump's fellow Republicans joined the majority Democrats in favor.

The vote underscored deep unhappiness in Congress over Trump's action, which many

politician

s view as abandoning Kurdish fighters who had been fighting alongside Americans to defeat ISIS

...embracing their inner Islamic Brute...
They also angrily denounced the release from prison of ISIS fighters since Turkey's offensive began a week ago.

"That was a betrayal of our partners. It was a gift to Russia, a gift to Iran, a gift to ISIS (Islamic State
...formerly ISIS or ISIL, depending on your preference. Before that they were al-Qaeda in Iraq, as shaped by Abu Musab Zarqawi. They're really very devout, committing every atrocity they can find in the Koran and inventing a few more. They fling Allah around with every other sentence, but to hear western pols talk they're not really Moslems....
) and a gift to (Syrian President Bashar al-) Assad," said Representative Eliot Engel, the Democratic chairman of the House Foreign Affairs Committee, who sponsored the resolution.

Separately on Wednesday, congressional and committee leaders from both parties were meeting with Trump at the White House to discuss his Syria policy.

The resolution backed by the House opposes Trump's decision to remove the troops and calls on his administration to present a "clear and specific plan for the enduring defeat of ISIS."

It also calls on Ottoman Turkish President Tayyip Erdogan to immediately end the offensive, seeks continued US support for Syrian Kurdish communities through humanitarian support, and also calls on the United States to work to ensure that Turkey's military acts with restraint.

A companion resolution, also backed by Democrats and Republicans, was introduced in the Republican-majority Senate on Tuesday, but has not yet been brought up for a vote.


Posted by: Fred || 10/17/2019 00:00 || Comments || Link || E-Mail|| [372 views] Top|| File under: Sublime Porte
Great White North
Obama Endorses Justin Trudeau Despite His History Of Blackface
h/t Gates of Vienna


If you're a white, progressive Prime Minister whose blackface scandal is uncovered weeks before a national election, you probably expect it's going to cost you in a big way. But as we saw in the case of Virginia Gov. Ralph Northam, different rules apply to progressives. Former President Obama made that clear today by endorsing Trudeau for another term:
(a) Why not - Obama been wearing blackface his entire life?
(b) Imagine what'd happen if Trump endorsed somebody in foreign elections.


But Zero can't rouse hisself to endorse Slow Joe?
Posted by: g(r)omgoru || 10/17/2019 03:35 || Comments || Link || E-Mail|| [318 views] Top|| File under:
Omar Funnels 30 Percent of Campaign Cash to Alleged Boyfriend's Firm
h/t Gates of Vienna


Approximately 30 percent of the money doled out by the campaign of Rep. Ilhan Omar (D., Minn.) in the third quarter went to digital fundraising, communications, and advertising services provided by the E Street Group, a firm run by her alleged boyfriend.

Omar's campaign committee, which raised a total of $1,084,098.84 in the third quarter, spent $493,389.80 during this time. The E Street Group, a firm run by political consultant Tim Mynett, Omar's alleged lover, received more money from the campaign than any other vendor.

The Omar campaign paid the E Street Group $149,812.64 between July 1 and Sept. 30, its filings show. That accounts for around 30 percent of Omar's total campaign disbursements over the same period. Her campaign has over $1.5 million cash on hand.

Posted by: g(r)omgoru || 10/17/2019 03:30 || Comments || Link || E-Mail|| [323 views] Top|| File under:
Congress Approval, Support for Impeaching Trump Both Up
I'm really starting to dislike reading Drudge...


[Gallup, via Drudge] - WASHINGTON, D.C. -- As Democrats in the U.S. House of Representatives work through an impeachment inquiry regarding alleged abuses of office by President Donald Trump, approval of Congress is now at 25%. That is up from 18% in September, prior to House Speaker Nancy Pelosi announcing the impeachment inquiry following news of possible wrongdoing by the president in communications with Ukraine.
...
Public opinion on whether Trump should be impeached remains mixed, but Americans now lean slightly more in favor of impeachment and removal from office compared with where they stood in June.

Currently, 52% say Trump should be impeached and removed from office, while 46% say he should not be. This is roughly the opposite of what Gallup found in June when asked in the context of special counselor Robert Mueller's investigation.


$10 says within a few days, the sampling for this poll (and damn well near half of them overall) will be shown to have the proverbial deli thumb on the scale, naturally favoring Democrats.
Posted by: Raj || 10/17/2019 00:00 || Comments || Link || E-Mail|| [406 views] Top|| File under:
Trump vetoes measure to end his emergency declaration on border wall
[DAWN] United States President Donald Trump

...Oh, noze! Not him!...
has vetoed a joint resolution of Congress that sought to terminate his declaration of a national emergency on the southern border with Mexico, the White House said on Tuesday.

Trump declared the emergency to circumvent Congress and take money already designated for other programmes to pay for the US-Mexico border wall he promised to build during his 2016 campaign.

Last month, the Democratic-led House passed the joint resolution by 236-174, as 11 Republicans and one independent joined Democrats to vote in favour.

The Republican-led Senate had approved the measure days earlier, by 54-41. Eleven of the Senate's 53 Republicans joined Democrats favouring the resolution.

"The situation on our southern border remains a national emergency, and our armed forces are still needed to help confront it," Trump said in his veto message.


Posted by: Fred || 10/17/2019 00:00 || Comments || Link || E-Mail|| [252 views] Top|| File under:
Hunter Biden Could Still Hold Millions in China-Backed Investment Fund: Report
[EpochTimes] Although the former vice president's son Hunter Biden announced he is stepping down from the board of a Chinese-backed private equity company, he could still have millions of dollars of value in the company, according to expert analysis.

Biden announced Oct. 13 he plans to step down from the board of directors of BHR (Shanghai) Equity Investment Fund Management Co. on or before Oct. 31.

Biden, who holds an unpaid position at the company, "committed to invest" $420,000 into the company in October 2017 to acquire a 10 percent equity position which hasn't yielded any dividends, said his attorney, George Mesires.

However, an analysis by FactCheck.org estimates the value of Biden's stake in the company is worth millions.

Steven Kaplan of the University of Chicago Booth School of Business told the outlet it is hard to believe Biden's share in the investment company holds a value of less than half a million dollars.

"It is difficult to imagine, if not incomprehensible, that a 10 percent stake in those economics is worth only $420,000," said Kaplan.

"The distinction they appear to be making is they capitalized the management company with $4.2 million even if the fund manages $2 billion. The value of that management company is likely far in excess of $4.2 million if they are managing $2 billion."

Kaplan told FactCheck.org that over the investment lifetime, Biden's stake in BHR Equity Investment Fund Management Co. could be worth up to "hundreds of millions of dollars."
Posted by: Victor Emmanuel Flusoling2728 || 10/17/2019 00:00 || Comments || Link || E-Mail|| [234 views] Top|| File under:
AOC (and maybe the rest of the squad) to endorse Bernie S on Oct 19
[RollingStone] Sen. Bernie Sanders (I-Vt.) is holding a rally in New York City on Saturday, less than two weeks after suffering a heart attack he initially said would force him to scale back his campaign schedule. In promoting the event, Sanders' campaign has teased a special guest who will join him onstage. Sanders teased the guest himself during the Democratic primary debate on Tuesday, and barely an hour after he did so the Washington Post reported that the guest will be Democratic superstar Rep. Alexandria Ocasio-Cortez (D-N.Y.), who is expected to formally endorse the senator for the Democratic nomination.


Posted by: lord garth || 10/17/2019 00:00 || Comments || Link || E-Mail|| [292 views] Top|| File under:
Who's in the News
33
[untagged]
19
Sublime Porte
7
Moslem Colonists
3
Taliban
2
Commies
2
Govt of Iran
2
Govt of Pakistain Proxies
2
Govt of Pakistan
2
Islamic State
2
Arab Spring
2
Abu Sayyaf (ISIS)
1
Hizb-i-Islami-Hekmatyar
1
al-Shabaab (AQ)
1
Jamaat-e-Islami
1
Jamaat-e-Ulema Islami
1
Govt of Saudi Arabia
1
Govt of Syria
1
Hamas
Bookmark
E-Mail Me
The Classics
The O Club
Rantburg Store
The Bloids
The Never-ending Story
Thugburg
Gulf War I
The Way We Were
Bio
Merry-Go-Blog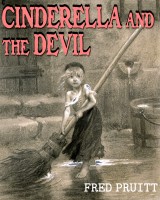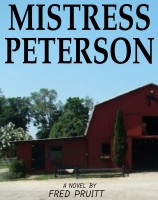 On Sale now!


A multi-volume chronology and reference guide set detailing three years of the Mexican Drug War between 2010 and 2012.

Rantburg.com and borderlandbeat.com correspondent and author Chris Covert presents his first non-fiction work detailing the drug and gang related violence in Mexico.

Chris gives us Mexican press dispatches of drug and gang war violence over three years, presented in a multi volume set intended to chronicle the death, violence and mayhem which has dominated Mexico for six years.
Click here for more information


Meet the Mods
In no particular order...


Steve White
Seafarious
Pappy
lotp
Scooter McGruder
john frum
tu3031
badanov
sherry
ryuge
GolfBravoUSMC
Bright Pebbles
trailing wife
Gloria
Fred
Besoeker
Glenmore
Frank G
3dc
Skidmark
Alaska Paul



Better than the average link...



Rantburg was assembled from recycled algorithms in the United States of America. No trees were destroyed in the production of this weblog. We did hurt some, though. Sorry.
184.72.102.217