-Lurid Crime Tales-
Judicial Watch Files Two New Lawsuits Seeking Records of How CFIUS Investments by Ukraine, China Firms Tied to Hunter Biden
[JudicialWatch] October 10, 2019

Judicial Watch announced today it filed Freedom of Information Act (FOIA) lawsuits against the State and Treasury Departments seeking documents related to consideration by the Committee on Foreign Investment in the United States (CFIUS) of investments in the U.S. by two companies tied to Joe Biden's son, Hunter Biden ‐ Ukraine's Burisma Holdings and China's Bohai Harvest RST (BHR).

The Judicial Watch lawsuits were filed in the U.S. District Court for the District of Columbia after the State and Treasury Departments failed to respond to June 24, 2019, FOIA requests for CFIUS records related to investments by the Ukrainian company Burisma Holdings LTD or any of its affiliated entities and records related to investments by the Chinese company Bohai Harvest RST or any of its affiliated entities (Judicial Watch v. U.S. Department of State (No. 1:19-cv-02960)), (Judicial Watch v. U.S. Department of the Treasury (No. 1:19-cv-02961).

CFIUS is commissioned to review "transactions involving foreign investment in the U.S. in order to determine the effect of such transactions on the national security of the United States."

Hunter Biden, son of former Vice President Joe Biden, is reported to be one of nine directors of BHR Partners, which was registered 12 days after the vice president's son, in December 2013, flew to Beijing aboard Air Force Two, while his father made an official visit as vice president. Hunter Biden, then-chairman of the private equity firm Rosemont Seneca, reportedly signed a deal with the Chinese government-owned Bank of China to set up the BHR $1 billion joint venture investment fund.

In 2015, BHR Partners participated in a $600 million buyout of Michigan automotive-suspension-systems maker Henniges Automotive. Henniges produces anti-vibration technologies which have important military uses, particularly in military aircraft.

In April 2014, Hunter Biden joined the board of Burisma Holdings, one of the Ukraine's largest natural gas companies. Hunter was reportedly paid $50,000 a month to, in the words of a Burmisa news release, "provide support for the Company among international organizations." Biden has denied that was his role.

In 2015, Viktor Shokin, Ukraine's prosecutor general, launched an investigation into allegedly corrupt practices by Burisma. Shokin was ousted in 2016. And in a widely distributed 2018 video, Joe Biden confirmed that he had successfully pressured the Ukrainian government, under threat of withholding $1 billion in U.S. government aid, to fire Shokin.

The Commerce Department recently barred over two dozen Chinese companies from doing business in the U.S., one of which is reported to be Megvii Technology, an artificial intelligence company focused on developing facial recognition technology. BHR Partners owns a stake in Megvii.

"Judicial Watch will continue to press for information to get to the bottom of this influence-peddling scandal involving Joe Biden and his son," said Judicial Watch President Tom Fitton. "As Congress is obsessed with attacking President Trump, it is again up to Judicial Watch to do the basic investigative work on this growing Biden scandal."

In September, Judicial Watch sued the State Department for records about the firing of Ukraine's top prosecutor after then-Vice President Joe Biden threatened to withhold aid.
Posted by: JohnQC || 10/11/2019 08:25 || Comments || Link || E-Mail|| [6483 views] Top|| File under:
Mississippi Woman Gets 15 Years After Trying to Win Votes Via Bribes
JACKSON, Miss. (WLBT) - Courtney Rainey has been sentenced to 15 years with three years suspended in prison for witness intimidation in the Canton voter fraud case.

She was also given five years of supervised probation upon release. Her attorney plans to appeal.

Judge Arthur says there is a key difference between Rainey and others who have pleaded guilty in the Canton voter fraud case.

"All the other people charged accepted responsibility," said Judge Authur. "None of those people were charged with witness intimidation. Additionally, this court had Andrew Grant stand in front of it and say, 'I acted with Courtney Rainey in a manner to attempt to commit voter fraud.'"

During sentencing, Attorney Carlos Tanner stressed Rainey's work in the community and no serious crimes with the exception of two shoplifting convictions, one expunged from her record.
Posted by: Besoeker || 10/11/2019 03:19 || Comments || Link || E-Mail|| [6489 views] Top|| File under:
Sen. Tom Cotton Unloads On Intel Community Inspector General: 'Evasive,' 'Insolent,' And 'Obstructive'
[The Federalist] Sen. Tom Cotton, R-Ark., unloaded on the inspector general at the center of the anti-Trump whistleblower kerfuffle, calling him "insolent" and "obstructive" in a scathing letter released on Wednesday afternoon.

Michael Atkinson, the Intelligence Community Inspector General, or ICIG, is under fire for secretly eliminating a requirement that whistleblowers provide first-hand information to support allegations of wrongdoing. The ICIG admitted that it secretly changed its rules and forms in response to an error-ridden complaint filed against President Donald Trump that consisted entirely of gossip, rumor, and second-hand information.

"Your disappointing testimony to the Senate Intelligence Committee on September 26 was evasive to the point of being insolent and obstructive," Cotton, a Republican member of the Senate Select Committee on Intelligence (SSCI), wrote on Wednesday.

Cotton said Atkinson refused to disclose to SSCI members why Atkinson initially determined the anti-Trump complainant had a partisan political bias against Trump.

"Despite repeated questions, you refused to explain what you meant in your written report by 'indicia of an arguable political bias on the part of a rival political candidate,'" Cotton wrote. "This information is, of course, unclassified and we were meeting in a closed setting. Yet you moralized about how you were duty bound not to share even a hint of this political bias with us."

"But now I see media reports that you revealed to the House Intelligence Committee not only that the complainant is a registered Democrat, but also that he has a professional relationship with a Democratic presidential campaign," Cotton continued. "I'm dissatisfied, to put it mildly, with your refusal to answer my questions, while more fully briefing the three-ring circus that the House Intelligence Committee has become."

Cotton demanded that Atkinson disclose the exact nature and examples of the anti-Trump complainant's partisan political bias against the president, and to disclose whether Atkinson or his staff communicated to anyone at CNN that the sole basis for the political bias finding against the complainant was a Democratic voter registration. Ahead of Atkinson's testimony in the House, CNN's Jake Tapper falsely asserted, citing a "source familiar with the investigation prompted by the whistleblower," that the complainant's voter registration was the sole evidence of the complainant's political bias.

"Did you or anyone subject to your control or influence share with CNN that the 'arguable political bias' was merely that the complainant is a registered Democrat?" Cotton asked. He also directed Atkinson to disclose the anti-Trump Democratic presidential candidate with whom the complainant had a professional relationship.

"This information is also simple, unclassified, and personally known to you," Cotton wrote. "Therefore please reply in writing no later than 5:00 p.m. on Friday, October 11."

"I look forward to your answers, even two weeks late," Cotton concluded.

You can read the entirety of Cotton's letter here.
Posted by: Besoeker || 10/11/2019 02:18 || Comments || Link || E-Mail|| [6500 views] Top|| File under:
-War on Police-
ICE Chief: Lawmakers Must Stop 'Ugly Rhetoric' and 'Vilification' of Immigration Agents
[Daily Signal] The chief of U.S. Immigration and Customs Enforcement called out members of Congress for demonizing federal agents while not addressing relevant laws.

"The safety and security of our personnel‐officers and non-officers alike‐is our primary concern. I think that's why we've been so strident with our concerns about the ugly rhetoric that has been utilized around this issue and the vilification of the men and women of ICE," Matt Albence, acting director of the agency, told The Daily Signal on Thursday during a White House press briefing.

A string of threats against ICE agents and facilities has occurred in recent months, including a shooting at one facility in San Antonio, Texas, and an attempted firebomb attack at another in Tacoma, Washington. Police also arrested protesters in Washington, D.C., for charging an ICE building.

Rep. Alexandria Ocasio-Cortez, D-N.Y., has called ICE detention centers for illegal aliens "concentration camps," invoking Nazi Germany.

Other lawmakers on the state and federal levels also have been highly critical of ICE and say they want to abolish the agency within the Department of Homeland Security.



Related: KERA - Tarrant County Sheriff: If Criminal Immigrants Are Released, 'Drunks' Will 'Run Over Your Children'
Posted by: Besoeker || 10/11/2019 03:22 || Comments || Link || E-Mail|| [6480 views] Top|| File under:
The Grand Turk
US senators move to punish Turkey with 'sanctions from hell' over Syria offensive
[PRESSTV] American senators are preparing a bill that would punish The Sick Man of Europe Turkey

...just another cheapjack Moslem dictatorship, brought to you by the Moslem Brüderbund...
with "sanctions from hell" over its decision to mount an invasion against America's Kurdish allies in northern Syria.

Turkey on Wednesday began pounding positions of the Syrian Democratic Forces (SDF) with jets and artillery and sent in troops to purge them from the area east of Eauphrates.

The offensive came three days after US President Donald Trump
...Oh, noze! Not him!...
in a sudden change of policy told his counterpart His Enormity, Sultan Recep Tayyip Erdogan the First


...Turkey's version of Mohammed Morsi but they voted him back in so they deserve him. It's a sin, a shame, and a felony to insult the president of Turkey. In Anatolia did Recep Bey a stately Presidential Palace decree, that has 1100 rooms. That's 968 more than in the White House, 400 more than in Versailles, and 325 more than Buckingham Palace, so you know who's really more important...


that he would pull US troops from the region, effectively exposing the Kurdish

snuffies

to their archenemy, Turkey.

Shortly after the attack began, a bipartisan group of senators brought legislation that would freeze all assets Erdogan and other Ottoman Turkish leaders have in the US and impose visa restrictions until Ankara withdraws from Syria.

It would also slap sanctions on entities that do business with Turkey's military or support its domestic energy industry for use by its armed forces.


Posted by: Fred || 10/11/2019 00:00 || Comments || Link || E-Mail|| [6473 views] Top|| File under: Sublime Porte
Home Front: Politix
Protesters Clash With Trump Supporters Outside Minneapolis Rally
[TheHill] Clashes between protesters and supporters of President Trump were reported outside the Target Center in Minneapolis where the president gave a rally on Thursday night.

USA Today reported that urine was thrown in the streets and police eventually had to use pepper spray to subdue the crowd.
Aah... good ! I just hope they used it on the protesters.
Protests began hours before Trump took the stage, according to USA Today, as various advocacy groups gathered across the street from the venue.


Apparently, he ripped the Somali tribes living around Minnesota by saying "For many years, leaders in Washington brought large numbers of refugees to your state from Somalia without considering the impact on schools and communities and taxpayers,"

Fox News reporter Matt Finn tweeted that protesters had also burned Trump's signature "MAGA" hats. The video he posted shows a small fire being extinguished by police, though it is not immediately clear whether it contained "MAGA" hats.


Breaking: outside Minneapolis Trump rally. Protestors lighting Maga hats on fire. Rushing police. Calling them pigs, etc. Escalating scene. pic.twitter.com/HxUFzs8OWF
- Matt Finn (@MattFinnFNC) October 10, 2019

Meanwhile, Jenna Johnson, a correspondent with The Washington Post, tweeted a video of a clash outside the center. She wrote in the tweet that it was protesters attacking a man leaving the Trump rally whom somebody had identified as a Nazi.

Posted by: Dron66046 || 10/11/2019 14:28 || Comments || Link || E-Mail|| [6496 views] Top|| File under:
Two Years and Multiple Lawsuits Result in Nothing – Deutsche Bank Doesn't Have Trump Tax Returns…
[Conservative Treehouse] Two years of litigation, thousands of resistance hours used, millions spent on lawyers, and they don't even get a T-Shirt. Oh dear... too funny.

(New York Times) If investigators are going to get their hands on President Trump's tax returns, they will have to find them somewhere other than Deutsche Bank.

The German bank has told a federal appeals court that it does not have the president's personal tax returns, the court said on Thursday.
Posted by: Frank G || 10/11/2019 10:31 || Comments || Link || E-Mail|| [6507 views] Top|| File under:
O'Rourke Failing to Meet Polling Threshold for November Debate
[BREITBART] Former Rep. Beto O'Rourke;

...Kennedyeque businessman, musician, skateboard artiste, and politician who represented Texas' 16th congressional district in the United States House of Representatives from 2013 to 2019. Beto is a Latino nickname for people whose names end in "erto," like "Roberto" or "Alberto." He is seeking the Dem nomination for President in 2020 because he has nice hair and lots of teeth. He was born into a local political family in El Paso, Texas and is a graduate of a prep school and Columbia University, which is not in Texas. In 2005, he was elected to the El Paso City Council. He was elected to Congress in 2012 after defeating eight-term incumbent Silvestre Reyes in the Democratic primary. He declined to seek re-election in 2018, instead running for the Senate against Republican Ted Cruz, running a campaign that drew national attention because of his skateboarding skills. A few months after he lost, he announced his campaign for President...
has not met the polling threshold for the MSNBC/Washington Post debate in November.

The Democrat National Committee has required that candidates hit at least three percent support on four qualifying state or national polls, or five percent in two qualifying state polls.

NBC News revealed that O'Rourke had not yet reached the polling requirement to participate in the MSNBC debate, as well as former Housing Secretary Julián Castro, and Sen. Amy Klobuchar
Senatrix from Minnesota, candidate for the Dem presidential 2020 nomination. You can tell the kind of husband a boy will make by the way he treats his mother. You can tell the kind of leader a politician will make by the way he treats his staff. Klobuchar is reportedly overbearing, snide, and dictatorial with her people. She see this as merely getting the best from them. Her name spelled backward in the Russian alphabet would be "Rachubolk," which sounds pretty daggone suspicious...
of Minnesota.

Recent polls show O'Rourke still struggling.

A Quinnipiac poll released Tuesday showed that he was at one percent nationally with a Real Clear Politics average of two percent. Other national polls, such as the Politico/Morning Consult poll and the Economist/YouGov poll show him clearing three percent.

O'Rourke still has time to make a splash in next week's Democrat debate hosted by CNN in Las Vegas.

In September, O'Rourke earned headlines and attention for promising to take away gun owner's AR-15s and AK-47s, but it failed to move him to the top tier of the Democrat field.

O'Rourke also faces questions about his fundraising. While his fellow candidates have boasted big fundraising numbers for the third quarter, O'Rourke has not.

"I just don't want to," he said on Saturday:


Posted by: Fred || 10/11/2019 00:00 || Comments || Link || E-Mail|| [6481 views] Top|| File under:
Two Giuliani Associates Who Helped Him on Ukraine Charged With Campaign-Finance Violations
[WSJ] Two Soviet-born donors to a pro- Trump fundraising committee who helped Rudy Giuliani's efforts to investigate Democrat Joe Foreign Policy Whiz Kid Biden

...Old, boring, a plagiarist, fond of hair sniffing and grabbing the protruding parts of women, and not whatcha call brilliant...
were arrested late Wednesday on criminal charges stemming from their alleged efforts to funnel foreign money into U.S. elections and influence U.S. politics on behalf of at least one Ukrainian politician.

Lev Parnas and Igor Fruman, two Florida businessmen, made a brief appearance in federal court in Virginia Thursday, dressed in T-shirts. Both men are U.S. citizens born in former Soviet republics. They were arrested at Dulles Airport on Wednesday while awaiting an international flight with one-way tickets, according to people familiar with the matter, a day before one of them was scheduled to testify before House committees.

Mr. Giuliani said Thursday that Messrs. Parnas and Fruman were headed to Vienna, Austria, on Wednesday evening for reasons related to their business. He declined to elaborate on those reasons. He said the two men had also left the country about two weeks ago and had traveled to Vienna between three and six times in the last two months. He said he had been scheduled to meet with the two when they returned to Washington within days.

A federal prosecutor told a judge the government remains concerned that the men will flee. Attorneys on both sides said they would reach an agreement about the conditions of their bail and would return to the judge later Thursday or Friday.

In a 21-page indictment unsealed Thursday, federal prosecutors in Manhattan alleged Messrs. Parnas and Fruman were engaged in political activities in the U.S. on behalf of one or more Ukrainian government officials‐including a lobbying campaign, targeted at a Republican congressman, to remove the U.S. ambassador in Kyiv. President Trump ordered the ambassador, Marie Yovanovitch, removed from her post in May, the Journal has reported.

Their political giving‐aimed at Republicans‐was funded in part by an unnamed Russian donor, the indictment alleges. Federal law bans foreigners from contributing to U.S. elections. A limited liability company created by the men was used to disguise the source of some of the money, the indictment says.


Posted by: Fred || 10/11/2019 00:00 || Comments || Link || E-Mail|| [6475 views] Top|| File under:
Israel-Palestine-Jordan
Not just in Amerika
[Jerusalem Post] Sources in the conference room in which the prime minister's hearing was held told Maariv, the sister publication of The Jerusalem Post, that it seems as though the American lawyers succeeded in making an impression as an auxiliary force to deny the connection in Case 4000 between the positive coverage of the Prime Minister Benjamin Netanyahu and his family and bribery.


Bibi was accused of receiving positive coverage in the press as a bribe - think on it.


The sources also noted that the intensity of the focus on Case 2000, referring to talks between Netanyahu and Yedioth Aharonot publisher Arnon Moses, was weakened to the point in which the case may be cut off entirely with no indictment filed against him.


Obviously it is a crime when a member of the criminal class - right wing PM, talks to a newspaper publisher.


Attorney Liat Ben Ari and Attorney-General Shai Nitzan insist on the bribery clause in Case 4000, while Attorney-General Avichai Mandelblit believes a lighter clause, such as a breach of trust, may be satisfactory.


As long as we bring him down


The sources additionally claim that in Case 1000, Netanyahu's attorneys seemed to have succeeded in minimizing his part in the case and to show that some of the gifts referred to in the case were not given to him knowingly, but rather were received by others surrounding him, including his wife Sara and son Yair. It therein seems as though Netanyahu's attorneys may reduce the cumulative gift value attributed to Netanyahu.


Unlike Obama he won't be buying a 15 million beach property - not even 15 million NIS property.


Mandelblit was absent during the third day of the hearing, which discussed Case 2000 and completed some parts of Case 4000, because he had to attend a national security cabinet meeting on the Iranian threat.

The attorney-general is a regular invitee to cabinet meetings.

One of the questions that came up was whether the date set for the cabinet meeting, a five-hour meeting, which was summoned at short notice and coincided with the hearing, was completely coincidental.


Now Bibi conspires with Iranians


The person noticeably missing from the hearings in Cases 1000 and 2000 was the attorney accompanying the cases, Deputy State Attorney Liat Ben Ari, because of a family vacation that was scheduled well in advance.


Of course she's dedicated to bringing the deplorables choice down - but not at the expense of her family's quality time.



Posted by: g(r)omgoru || 10/11/2019 01:05 || Comments || Link || E-Mail|| [6482 views] Top|| File under:
Who's in the News
33
[untagged]
19
Sublime Porte
5
Islamic State
4
Govt of Iran
3
Govt of Pakistan
2
Moslem Colonists
2
Taliban
1
Hizb-i-Islami-Hekmatyar
1
Govt of Iraq
1
Govt of Syria
1
Govt of Iran Proxies
1
Arab Spring
1
al-Qaeda in the Arabian Peninsula
Bookmark
E-Mail Me
The Classics
The O Club
Rantburg Store
The Bloids
The Never-ending Story
Thugburg
Gulf War I
The Way We Were
Bio
Merry-Go-Blog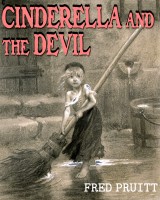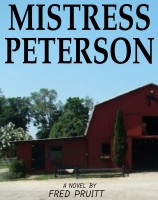 On Sale now!


A multi-volume chronology and reference guide set detailing three years of the Mexican Drug War between 2010 and 2012.

Rantburg.com and borderlandbeat.com correspondent and author Chris Covert presents his first non-fiction work detailing the drug and gang related violence in Mexico.

Chris gives us Mexican press dispatches of drug and gang war violence over three years, presented in a multi volume set intended to chronicle the death, violence and mayhem which has dominated Mexico for six years.
Click here for more information


Meet the Mods
In no particular order...


Steve White
Seafarious
Pappy
lotp
Scooter McGruder
john frum
tu3031
badanov
sherry
ryuge
GolfBravoUSMC
Bright Pebbles
trailing wife
Gloria
Fred
Besoeker
Glenmore
Frank G
3dc
Skidmark
Alaska Paul



Better than the average link...



Rantburg was assembled from recycled algorithms in the United States of America. No trees were destroyed in the production of this weblog. We did hurt some, though. Sorry.
44.192.65.228

Help keep the Burg running! Paypal: