-Signs, Portents, and the Weather-
Oberlin College to appeal Gibson's verdict
[CHRONICLET] Attorneys for Oberlin College filed notice in Lorain County Common Pleas Court on Tuesday that they are appealing the verdict handed down by a Lorain County jury earlier this year in a defamation case brought by Gibson's Bakery and the Gibson family.

Oberlin College's board of trustees voted to appeal the multimillion jury verdict, which currently stands at $31.5 million in favor of the Gibsons. The appeal will be heard by the Ninth District Court of Appeals in Akron.

In an official statement, the college cited its obligation to protect the First Amendment right to free speech and what it said were serious errors made by the jury and at trial. Judge John Miraldi, who presided over the six-week trial, previously ruled against Oberlin College's motions for summary judgment and a new trial.

The college said that to pay the Gibsons damages for libel, intentional infliction of emotional distress and interference with business relationships would damage free speech on college campuses.

"Left standing, the verdict could also set a troubling precedent for those institutions, like Oberlin, that are committed to respecting free speech," the statement from the college read.

Chris Canavan, chairman of the Oberlin College board of trustees, was quoted in the release saying the decision to appeal is "grounded in the board's fiduciary responsibility to the College's long-term financial health."

"We also have a mission to support free inquiry, allow faculty and students to ask difficult questions and to reach and express their own conclusions," he said. "The judgment in this case effectively punishes us for doing just that."


Posted by: Fred || 10/10/2019 00:00 || Comments || Link || E-Mail|| [6507 views] Top|| File under:
San Diego City College Labels 'MAGA' as 'Covert White Supremacy'
[BREITBART] San Diego City College hosted an event allegedly examining "white supremacy" earlier this month, which labeled "Make America Great Again" as an instance of "covert white supremacy."

An event examining instances of "white supremacy" at San Diego City College referred to the phrase, "Make America Great Again" as an instance of "covert white supremacy" that is currently "socially acceptable," according to a report by Campus Reform.

The event, entitled "Confronting white supremacy

...the pernicious doctrine that laws were intended to be obeyed, that society works better when people don't pour shreiking from their places of worship every Friday for a weekend of rioting over insults real or imagined; and that cannibalism, beastiality, incest, murder, theft, rape, and similar activities are bad. A Dead White European (which invalidates his opinion) philosopher once opined that societies thrive when a person's word can be relied upon, and that a society which puts individual happiness first will invariably fail. Strangely enough, other successful societies, such as China, Japan, Korea, and those kinds of places could also be lumped with white supremacist societies, since they push the same values...
through the Arts," included a white supremacy "pyramid," which separated "overt white supremacy" from "covert white supremacy," suggesting that, for example, the difference between "KKK" and "Make America Great Again" is that one is "overt" racism, which the other is "covert."

Along with the KKK, instances of "overt white supremacy" also included "lynching," "the N-word," "swastikas," "hate crimes," and "Neo-Nazis," among others.

Instances of "covert white supremacy," listed just below the examples of "overt white supremacy" on the pyramid, included:
Racist mascots


Bootstrap theory


Assuming that good intentions are enough


"But we're just one human family"


Colorblindness


Cultural appropriation


"Make America Great Again"


Self-appointed white ally


Celebration of Columbus Day

"Come join us in confronting White Supremacy through students' performances," read a promotional flyer for the event, according to Campus Reform. "Prior to the performances, guest speakers will set the stage and contextualize what white supremacy is, its areas of activity, and how rampant it is in our society, curriculum, mindsets, and media."

The "Confronting White Supremacy through the Arts" event was reportedly hosted by co-directors of the World Cultures program at SDCC, professors Michelle Chan and Maria-Jose Zeledon-Perez.


Posted by: Fred || 10/10/2019 00:00 || Comments || Link || E-Mail|| [6497 views] Top|| File under:
-Land of the Free
Trump 'Wanted to Polygraph' Every White House Employee After Major Leaks -- Reports
[SPUTNIKNEWS] Over the past couple of weeks, US President Donald Trump
...the Nailer of NAFTA...
has repeatedly called for the whistleblower who filed a complaint about his phone call with Ukrainian counterpart Volodymyr Zelensky to be identified. The move was followed by the Democrats initiating an impeachment inquiry against Trump.

Donald Trump "constantly" talks about ordering lie-detector tests of White House staffers after major leaks related to the US President, four former unnamed White House officials were quoted by Politico as saying.

"He talked about it a lot," one official claimed, adding that after reading and watching reports about his presidency "he'd be angry and ask, 'Why can't we stop these things?'"

Another source argued that Trump "wanted to polygraph every employee in the building to unearth who it was who spoke to the press."

The first source insisted that Trump's alleged obsession with ordering White House staffers to be polygraphed came amid numerous reports in the first six months of his presidency pertaining to "infighting and his behind-closed-doors raging about various news stories ‐ especially the Mueller investigation and the firing of former FBI Director JamesThe spine of the FBI is the rule of law Comey

The disgraced, except in his own mind, former head of the FBI...
."
Posted by: Fred || 10/10/2019 00:22 || Comments || Link || E-Mail|| [6505 views] Top|| File under:
Home Front: Politix
Did Biden Save This Ukraine Firm Responsible for $1.8B in Missing Aid? His Son is on the Board...
[PJMedia] In the last days of the Obama administration, Vice President Joe Biden took a "swan song" trip to Ukraine, a notoriously corrupt country where he had been the administration's "point person." On the eve of this trip, the country announced it would end a criminal investigation into a company connected to the loss of $1.8 billion in aid funding ‐ a company whose board of directors included Biden's son Hunter.

The Biden family's dealings with this Ukrainian company involved getting one of the country's most notorious mob bankers, Ihor Kolomoisky, off the U.S. government visa ban list. Under Biden's leadership, $3 billion in aid went to Ukraine, and his son's company was implicated in the disappearance of $1.8 billion of that money.

Peter Schweizer reveals the former vice president's role in his new book "Secret Empires: How the American Political Class Hides Corruption and Enriches Family and Friends." The scandal drops with Biden reportedly mulling a 2020 presidential run.
...
Zlochevsky founded Burisma in Cyprus in 2006. He served as natural resources minister under Yanukovych, and gave himself the licenses to develop the country's abundant gas fields. He also had a flare for lavishness, running a super-exclusive fashion boutique named after himself.

Burisma's major subsidiaries ended up sharing the same business address as the natural gas firm controlled by Ukrainian oligarch Ihor Kolomoisky. He controlled the country's largest financial institution, ProvatBank, through which the Ukrainian military and government workers got paid. He also owned media companies and airlines. In violation of Ukraine law, he maintained Ukrainian, Israeli, and Cypriot passports.

Kolomoisky gained a reputation for violence and brutality, along with lawlessness. Rival oligarchs have sued him for alleged involvement in "murders and beheadings" related to a business deal. He also allegedly used "hired rowdies armed with baseball bats, iron bars, gas and rubber bullet pistols and chainsaws" to take over a steel plant in 2006. He built his multibillion-dollar empire by "raiding" other companies, forcing them to merge with his own using brute force.

For these and other reasons, the U.S. government placed Kolomoisky on its visa ban list, prohibiting him from entering the country legally. In 2015, however, after Hunter Biden and Devon Archer had joined Burisma's board, Kolomoisky was given admittance back into the U.S.

Archer and the younger Biden brought other benefits to Burisma, however. Archer represented the company at the Louisiana Gulf Coast Oil Exposition in 2015. Biden addressed the Energy Security for the Future conference in Monaco. The vice president's son brought much-needed legitimacy to the shoddy gas company.

Less than a month after Archer joined Burisma's board, the company hired another Kerry lackey, David Leiter, as a lobbyist in Washington, D.C. He successfully lobbied for more aid to the country.

Both Biden and Kerry championed $1.8 billion in taxpayer-backed loans to be given to Ukraine courtesy of the IMF. That money would go directly through Kolomoisky's PrivatBank, and then it would disappear.

According to the Ukrainian anticorruption watchdog Nashi Groshi, "This transaction of $1.8 billion ... with the help of fake contracts was simply an asset siphoning operation."

In December 2016, Ukraine's government was forced to nationalize Privatbank in order to shore up Ukrainians' savings. A Ukrainian lawmaker called it the "greatest robbery of Ukraine's state budget of the millennium."

In February 2016, the government seized Burisma founder Zlochevsky's assets and placed him on Ukraine's wanted list. The Ukrainian Prosecutor General's Office seized Burisma's gas wells.

Even so, four days before Joe Biden arrived for his "swan song" visit in January 2017, the criminal investigation into Burisma was dropped.

Devon Archer left the company at the end of 2016, but Hunter Biden remains on the board and continues to provide legal assistance. Archer and Biden have not been required to disclose their compensation from Burisma, but Bowling Green State University professor Oliver Boyd-Barrett wrote, "Potentially, the Biden family could become billionaires."

Did Joe Biden get Burisma off the hook for $1.8 billion in lost aid funding? Did he or his son get Kolomoisky off the visa ban list? Schweizer says the Bidens did not return numerous requests for comment.

Schweizer's book also reveals extensive Biden- and Kerry-related corruption in China, with Hunter Biden's company even investing in a Chinese company under FBI investigation for stealing U.S. nuclear secrets.
Posted by: Chemp Elmart8332 || 10/10/2019 13:00 || Comments || Link || E-Mail|| [6538 views] Top|| File under:
Mandarinate strikes back
[Jpost] Two foreign-born Florida businessmen who have been helping President Donald Trump's personal lawyer investigate political rival Joe Biden have been arrested on charges of funneling foreign money to U.S. political candidates and a pro-Trump election committee, authorities said on Thursday.
The arrests were the latest dramatic development in a political saga that threatens Trump's presidency. They come as the Democratic-led U.S. House of Representatives conducts an impeachment inquiry into Trump centered on the Republican president's request in a July telephone call for Ukraine's president to investigate Biden.

The businessmen, Lev Parnas and Igor Fruman, were arrested in connection with a New York federal case involving campaign finance laws, the U.S. Attorney's Office in Manhattan said. The two men were donors to a pro-Trump fundraising committee and the president's personal lawyer, Rudy Giuliani, has said they helped him as he sought to investigate former Vice President Biden, a leading Democratic contender in the 2020 presidential election.

Parnas is a Ukrainian businessman. Fruman is a real estate investor who was born in Belarus. Both, according to various media accounts, helped introduce Giuliani into top Ukrainian political circles.
Posted by: g(r)omgoru || 10/10/2019 13:03 || Comments || Link || E-Mail|| [6517 views] Top|| File under:
Burisma paid Joe Biden $900,000 for lobbying – Ukrainian MP
KYIV. Oct 9 (Interfax-Ukraine) ‐ Former U.S. Vice President Joe Biden received $900,000 for lobbying activities from Burisma Group, Ukraine's Verkhovna Rada member Andriy Derkach said citing investigation materials.

Derkach publicized documents which, as he said, "describe the mechanism of getting money by Biden Sr." at a press conference at Interfax-Ukraine's press center in Kyiv on Wednesday.

"This was the transfer of Burisma Group's funds for lobbying activities, as investigators believe, personally to Joe Biden through a lobbying company. Funds in the amount of $900,000 were transferred to the U.S.-based company Rosemont Seneca Partners, which according to open sources, in particular, the New York Times, is affiliated with Biden. The payment reference was payment for consultative services," Derkach said.

He also publicized sums that were transferred to Burisma Group representatives, in particular Hunter Biden, a son of the former U.S. vice president.

"According to the documents, Burisma paid no less than $16.5 million to [former Polish President, who became an independent director at Burisma Holdings in 2014] Aleksander Kwasniewski, [chairman of the Burisma board of independent directors] Alan Apter, [Burisma independent director] Devon Archer and Hunter Biden [who joined the Burisma board of directors in 2014]," Derkach said.

"Using political and economic levelers of influencing Ukrainian authorities and manipulating the issue of providing financial aid to Ukraine, Joe Biden actively assisted closing criminal cases into the activity of former Ukrainian Ecology Minister Mykola Zlochevsky, who is the founder and owner of Burisma Group," he said.

He (Derkach)also said he will initiate the creation of an ad hoc parliamentary investigative commission and has already requested launching a criminal case against Ukrainian officials into interference into U.S. elections. The court session is scheduled for October 21, he said.
Posted by: Chemp Elmart8332 || 10/10/2019 11:35 || Comments || Link || E-Mail|| [6524 views] Top|| File under:
Paul Manafort case doesn't violate double jeopardy: state prosecutors
[NYPOST] The Manhattan DA's mortgage fraud case against President Trump's former campaign manager, Paul Manafort, doesn't violate double-jeopardy laws and shouldn't be tossed, prosecutors argued in court papers Wednesday.

Manafort's lawyers want the case dropped, arguing he already faced charges for the same conduct in two federal indictments.

But state prosecutors contend in the papers that although the underlying conduct is the same for the state and federal charges, several exceptions outlined in the double-jeopardy law apply that permit the overlap in prosecution.

"The People's prosecution is exactly the type of prosecution that New York's double jeopardy statute explicitly permits: a successive prosecution where the harms caused to New York were not redressed by the prior prosecution," wrote Assistant DAs Sean Pippen, Lisa White, James Graham and Christopher Conroy.

For instance, they said, a federal trial in one of Manafort's cases ended Aug. 21, 2018, with a jury largely hung on the counts related to his crimes in New York, and a judge declared a mistrial on those counts. For those charges, a second prosecution is permitted, they said.

Another exception to double jeopardy, they argued, is that residential mortgage fraud and falsifying business records are state and not federal crimes, with different legal elements.


Posted by: Fred || 10/10/2019 00:00 || Comments || Link || E-Mail|| [6528 views] Top|| File under:
Joe Biden calls for Trump to be impeached
[NYPOST] Former Vice President Joe Foreign Policy Whiz Kid Biden

...The former Senator-for-Life from Delaware, an example of the kind of top-notch Washington intellect to be found in the World's Greatest Deliberative Body...
said for the first time Wednesday that President Trump should be impeached ‐ and that the commander-in-chief "has indicted himself" and believes the entire US government can be used for his own political and personal needs.

"With his words and his actions, President Trump has indicted himself by obstructing justice, refusing to comply with the congressional inquiry. He's also convicted himself in full view of the world and the American people," the 2020 Democratic candidate said during a campaign speech in Rochester, New Hampshire.

"Donald Trump
...Oh, noze! Not him!...
has violated his oath of office, betrayed this nation and committed impeachable acts. To preserve our Constitution, our democracy, our basic integrity, he should be impeached," he said to loud applause.

Biden, whom Trump has accused of "corruption" and demeaned as "Sleepy Joe," then said that what Trump could do if left in office was concerning.

"Impeachment isn't only about what the president's done. It's about the threat the president poses to the nation if allowed to remain in office," he said.

"One thing about this president is absolutely clear and I don't think anyone can contradict this, he has seen no limits to his power regardless of what the Constitution says. He believes the entire United States government can be corrupted into furthering his personal political needs," Biden said.


Posted by: Fred || 10/10/2019 00:00 || Comments || Link || E-Mail|| [6542 views] Top|| File under:
Bernie Sanders Says Heart Attack Will 'Change the Nature of the Campaign'
[SLATE] Democratic candidate Bernie Sanders

...The only first openly Socialist member of the U.S. Senate. Sanders was Representative-for-Life from Vermont until moving to the Senate for the rest of his life in 2006, assuming the seat vacated by Jim Jeffords. He ran for the 2016 nomination for president, to be cheated out of it by Hillary Clinton, then went back to being a socialist, waiting for 2020 to roll around...
admitted that how he runs his campaign will have to change after he suffered a heart attack last week on the campaign trail. The Vermont senator was hospitalized in Las Vegas for three days last week when he complained of chest pains during an event. Sanders had two stents inserted and returned home to Burlington, Vermont, over the weekend to recuperate. The episode appears to have changed the tenor of the hard-charging 78-year-old senator who winces at the personality contest involved in presidential politics.

"I think we're going to change the nature of the campaign a bit," Sanders told

news hound

s. "Make sure that I have the strength to do what I have to do." The admission that he would need to take his foot off the gas to protect his health is an unusual one for an American presidential candidate, as youth and vitality‐no matter the candidate's actual age‐has long been a prized asset. That's likely why the Sanders campaign downplayed the severity of health scare and attempted to stay on course with a message that nothing had changed for the uncompromising candidate known to set an unrelenting pace on the campaign trail.


Posted by: Fred || 10/10/2019 00:00 || Comments || Link || E-Mail|| [6505 views] Top|| File under:
California governor signs law capping rent increases
[YAHOO]

Caliphornia, an impregnable bastion of the Democratic Party,

will limit rent increases for some people over the next decade after Democratic Gov. Gavin Newsom signed a law Tuesday aimed at combating a housing crisis in the nation's most populous state.

Newsom signed the bill at an event in Oakland, an area where a recent report documented a 43% increase in homelessness over two years. Sudden rent increases are a contributing cause of the state's homeless problem, which has drawn national attention and the ire of Republican President Donald Trump

...His ancestors didn't own any slaves...
"He wasn't wrong to highlight a vulnerability," Newsom said of Trump's criticisms to an audience of housing advocates in Oakland. "He's exploiting it. You're trying to solve it. That's the difference between you and the president of the United States."

The law limits rent increases to 5% each year plus inflation until Jan. 1, 2030. It bans landlords from evicting people for no reason, meaning they could not kick people out so they can raise the rent for a new tenant. And while the law doesn't take effect until Jan. 1, it would apply to rent increases on or after March 15, 2019, to prevent landlords from raising rents just before the caps go into place.

California and Oregon are now the only places that cap rent increases statewide. Oregon capped rents at 7% plus inflation earlier this year.

California's rent cap is noteworthy because of its scale. The state has 17 million renters, and more than half of them spend at least 30% of their income on rent, according to a legislative analysis of the proposal.

But California's new law has so many exceptions that it is estimated it will apply to 8 million of those 17 million renters, according to the office of Democratic Assemblyman David Chiu, who authored the bill Newsom signed.

It would not apply to housing built within the last 15 years, a provision advocates hope will encourage developers to build more in a state that desperately needs it. It does not apply to single family homes, except those owned by corporations or real estate investment trusts. It does not cover duplexes where the owner lives in one of the units.


sounds capricious and unconstitutional, harming only certain interests


And it does not cover the 2 million people in California who already have rent control, which is a more restrictive set of limitations for landlords. Most of the state's largest cities, including Los Angeles, Oakland, and the Socialist paradise of San Francisco
...where God struck dead Anton LaVey, home of the Sydney Ducks, ruled by Vigilance Committee from 1859 through 1867, reliably and volubly Democrat since 1964...
, have some form of rent control. But a state law passed in 1995 bans any new rent control policies since that year.


Posted by: Fred || 10/10/2019 00:00 || Comments || Link || E-Mail|| [6497 views] Top|| File under:
Elizabeth Warren's Workers Plan Will Provide Back Pay to Illegal Aliens
[BREITBART] Sen. Elizabeth Being Native American has been part of my story since the day I was born Warren

...Dem Senatrix from Massachussetts, who traces her noble lineage all the way back to Big Chief Spouting Bull. It has been alleged that she speaks with forked tongue but she denies that. She had a DNA test to prove her lineage and it turns out she's colorless...
(D-MA), a leading 2020 Democrat presidential primary candidate, is vowing to "fight" for back pay for illegal aliens.
As part of Warren's "Empowering American Workers and Raising Wages" plan, illegal aliens who have worked illegally in the United States ‐ sometimes by stealing Americans' identities and Social Security numbers ‐ would become eligible to receive back pay for their previous work by amending the National Labor Relations Act.

Warren writes:


Ensuring employers can't exploit undocumented workers and drive down standards for all workers: The 2002 Supreme Court case Hoffman Plastic Compounds v. NLRB held that an undocumented worker could not receive the backpay he was owed from an employer who had violated the NLRA. That 5‐4 ruling is wrong and denies millions of undocumented workers redress for illegal firings or other retaliatory conduct by an employer. The case encourages employers to hire undocumented immigrants colonists and exploit them in numerous fields, including construction and manufacturing, which could lower wages for all workers. I will fight to amend the NLRA to end this form of exploitation and ensure that all workers are protected. [Emphasis added]

Despite her platform of populist economic patriotism, Warren has committed to driving up foreign competition against America's working and middle class in the U.S. labor market by providing amnesty for 11 to 22 million illegal aliens, increasing current legal immigration levels, and decriminalizing illegal immigration.

Absent from Warren's workers plan is a mandate and punishment for employers and businesses who hire illegal aliens over American citizens, as well as a reform to the H-1B visa program whereby Americans are readily replaced by foreign visa workers to increase profit margins for multinational corporations.


Posted by: Fred || 10/10/2019 00:00 || Comments || Link || E-Mail|| [6507 views] Top|| File under:
Planned Parenthood announces record-high election spending ahead of 2020
[CBSNEWS] Planned Parenthood

...has received federal funding since 1970, when President Richard Nixon signed into law the Family Planning Services and Population Research Act. It is sometimes described as the gynecololgical wing of the Democratic party...
announced on Wednesday it plans to spend at least $45 million ahead of the 2020 elections, the most it has ever spent during an election cycle. The push comes as child sacrifice abortion rights are under assault across the Midwest and South, with state

politician

s passing child sacrifice abortion bans and restrictions aimed at capturing the attention of the Supreme Court.

The investment intends to fund large-scale grassroots programs and canvassing, digital, television, radio and mail programs in battleground states across the country, according to a

blurb

. Planned Parenthood Votes, the independent expenditure political committee arm of the reproductive health giant, will target nine states in its initial spend, with plans of expanding. Those states are Arizona, Colorado, Florida, Michigan, Minnesota, New Hampshire, North Carolina, Pennsylvania and Wisconsin.

"We know this is a fight we can win," said Kelley Robinson, executive director of Planned Parenthood Votes, in a statement shared with CBS News on Wednesday. "Americans simply do not support attacks on their reproductive health care and rights ‐ and they are outraged at what Trump and other politicians are doing."
Posted by: Fred || 10/10/2019 00:00 || Comments || Link || E-Mail|| [6525 views] Top|| File under:
Who's in the News
40
[untagged]
8
Sublime Porte
5
Islamic State
5
Commies
4
Arab Spring
2
Govt of Iran
2
Govt of Pakistan
1
Jamaat-e-Ulema Islami
1
Govt of Iraq
1
Moslem Colonists
1
Hamas
Bookmark
E-Mail Me
The Classics
The O Club
Rantburg Store
The Bloids
The Never-ending Story
Thugburg
Gulf War I
The Way We Were
Bio
Merry-Go-Blog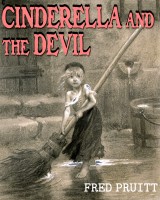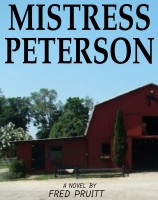 On Sale now!


A multi-volume chronology and reference guide set detailing three years of the Mexican Drug War between 2010 and 2012.

Rantburg.com and borderlandbeat.com correspondent and author Chris Covert presents his first non-fiction work detailing the drug and gang related violence in Mexico.

Chris gives us Mexican press dispatches of drug and gang war violence over three years, presented in a multi volume set intended to chronicle the death, violence and mayhem which has dominated Mexico for six years.
Click here for more information


Meet the Mods
In no particular order...


Steve White
Seafarious
Pappy
lotp
Scooter McGruder
john frum
tu3031
badanov
sherry
ryuge
GolfBravoUSMC
Bright Pebbles
trailing wife
Gloria
Fred
Besoeker
Glenmore
Frank G
3dc
Skidmark
Alaska Paul



Better than the average link...



Rantburg was assembled from recycled algorithms in the United States of America. No trees were destroyed in the production of this weblog. We did hurt some, though. Sorry.
44.210.21.70

Help keep the Burg running! Paypal: