-Signs, Portents, and the Weather-
Minneapolis police union selling 'Cops for Trump' T-shirts in response to uniform ban
[KSTP] The Minneapolis police union announced they are selling T-shirts that read "Cops for Trump," just days after the Minneapolis Police Department banned officers from wearing their uniforms in support of candidates at political events or in ads.

Lt. Bob Kroll, head of the officers' union, posted the T-shirt image on his personal Facebook page on Saturday just before noon. The post goes on to say the shirts will be for sale starting Monday at the union's headquarters for $20 each and will soon be available online.

The Minneapolis Police Department implemented the new policy on Oct. 1, barring its officers from being in uniform at political events or advertisements.

Police Chief Medaria Arradondo said in a statement the policy is aimed at strengthening public trust.

The head of the

coppers

' union says the timing of the policy makes him suspect of political partisanship because it came a day after Trump announced a rally at the Target Center on Oct. 10.


Posted by: Fred || 10/08/2019 00:00 || Comments || Link || E-Mail|| [10797 views] Top|| File under:
Caucasus/Russia/Central Asia
Ukraine's President: 'I Was Never Pressured' by Trump, 'No Conditions' Were Imposed
[CNSNEWS] Ukrainian President Volodymyr Zelensky on Saturday again denied having been put under any pressure by President Trump, during a July phone conversation, to investigate Joe Foreign Policy Whiz Kid Biden

...The former Senator-for-Life from Delaware, an example of the kind of top-notch Washington intellect to be found in the World's Greatest Deliberative Body...
or his son's business dealings in Ukraine ‐ an allegation at the center of the Democratic impeachment inquiry.

In what was billed as his first major interview by non-Ukrainian media since the row erupted, Zelensky was quoted as telling Japan's Kyodo News agency that neither his invitation to the White House nor the sale of anti-tank missiles to Ukraine were made conditional on his willingness to cooperate in the Biden matter.

"I was never pressured and there were no conditions being imposed" to secure an Oval Office meeting with Trump or the weaponry, he said.

Zelensky said he had had no discussions with Kurt Volker, the former U.S. special envoy for Ukraine, about investigations into Biden, as a condition for being invited to visit Washington. Neither would he have accepted such a condition, he said.


Posted by: Fred || 10/08/2019 00:00 || Comments || Link || E-Mail|| [10795 views] Top|| File under:
Great White North
Trudeau Rumored To Be In Talks To Suppress Potentially Career-Ending Sex Scandal
The only relevant question - was it with a guy or with a gal? Place your bets!


[Zero Hedge] - Somehow, the Liberal Party has managed to minimize the blowback from Justin Trudeau's 'blackface' scandal, and with two weeks to go until election day, is still well within the margin of error in most polls.

But there might be another scandal in the works. According to a report in the Buffalo Chronicle, the party is doing everything in its power to suppress a sex scandal involving Trudeau and the daughter of a wealthy Canadian businessman who Trudeau reportedly may have become involved with when she was a student at West Point Grey Academy, a prestigious private school where Trudeau worked as a substitute teacher in his 20s.


Looks like I lost that bet!


The Chronicle's sources claim that political observers had been anticipating an expose in Saturday's Globe and Mail. However, it appears Trudeau and his people have gotten to the woman, and are in the process of negotiating an NDA. The woman is being represented by counsel, and is reportedly being offered monetary compensation.


It's called 'hush money', jackass.


Trudeau worked as a substitute teacher at the private school from 1999 until an abrupt departure in June 2001. It has long been rumored that Trudeau had improper relations with female students while working at the school, though nothing has ever been substantiated.

The prime minister was briefly embroiled in a sexual harassment scandal after being accused of "groping" a reporter back in 2000. Trudeau swiftly acknowledged that he was wrong and apologized for groping the reporter.

But a sex scandal involving a potentially underage student would likely end his political career.
The ol' 'October Surprise' - couldn't have happened to a nicer effete wuss soyboy guy.
Posted by: Raj || 10/08/2019 13:28 || Comments || Link || E-Mail|| [10798 views] Top|| File under:
Home Front: Politix
Andrew McCarthy: If the House won't vote, impeachment inquiry is just a Democratic stunt
[FOX] "The House of Representatives ... shall have the sole Power of Impeachment."

It's right there in black-and-white: In article I, section 2, clause 5, our Constitution vests the entirety of the power to call for removal of the president of the United States in a single body ‐ the House.

Not in the speaker of the House. In the House of Representatives. The institution, not one of its members.

It is not for the Speaker and her adjutants to decree that there is an inquiry.

To be sure, Speaker Nancy Pelosi is a very powerful government official: second in the line of succession to the presidency; arguably, the most powerful member of Congress. She wields decisive influence on the business of her chamber. She even has the power to induce the House to vote on whether to conduct an impeachment inquiry.

But she does not have the power to impeach on her own.

In the end, Speaker Pelosi is just one member, a representative elected biannually by one district (in her case, the 12th district of California, centered in San Francisco and not particularly representative of the nation at large). Sure, she enjoys primus inter pares status because she is chosen by a majority of the House's 435 members. But like each of those other members, her vote counts as just one ‐ in a body that generally requires 218 votes to get the important things done.
Posted by: Besoeker || 10/08/2019 08:46 || Comments || Link || E-Mail|| [10796 views] Top|| File under:
Fox Confirms Whistleblower Did Not Tell IG About Contacts With Schiff, Had Prior Working Relationship With Dem Politician
[Weasel Zippers] Intelligence Community Inspector General Michael Atkinson, in testimony to House lawmakers about the whistleblower complaint on President Trump's controversial phone call with his Ukrainian counterpart, could not explain what accounted for the 18-day window between the July 25 call and the Aug. 12 complaint filing ‐ or when exactly the whistleblower contacted a key Democrat's staff, sources familiar with the testimony told Fox News.

The whistleblower's contact with Intelligence Committee Chairman Rep. Adam Schiff's staff before filing the complaint in mid-August has prompted renewed scrutiny of Schiff.

The top Democrat previously said "we have not spoken directly to the whistleblower," but his office later revised the claim, saying that Schiff himself "does not know the identity of the whistleblower, and has not met with or spoken with the whistleblower or their counsel" for any reason.

Sources familiar with Atkinson's closed-door, transcribed interview Friday with members of the House Intelligence Committee also noted that Atkinson said the whistleblower did not disclose the contact ‐ during that 18-day window ‐ with Schiff's office, as Fox News first reported Friday. Sources said Atkinson testified that the whistleblower, in filing the complaint, left "blank" a section in which he or she could have disclosed that congressional contact.

Atkinson revealed that his only knowledge of the contact came from media reports, sources said.

Sources further have told Fox News that Atkinson revealed the whistleblower volunteered he or she was a registered Democrat and had a prior working relationship with a prominent Democratic politician. Attorneys for the whistleblower at the firm Compass Rose did not respond to requests for comment on this work history or on the lack of disclosure about the contact with Schiff's office.
Posted by: Besoeker || 10/08/2019 01:28 || Comments || Link || E-Mail|| [10795 views] Top|| File under:
PROOF: Audio, email evidence shows DNC colluded with Ukraine to take down Trump in 2016
[The Blaze] "What was crazy, was the Isikoff article that came out was stuff from the dossier from Fusion GPS," Glenn pointed out. "This is why Tony Podesta shut down the Podesta Group, like on the day that Paul Manafort was arrested. Okay? As soon as they arrested him, the biggest lobbying firm, the Clinton lobbying firm, millions of dollars, [Podesta] walks into the office in one day, and says, 'close the doors.' Not like, 'Hey, at the end of the week, or at the end of the month, we're going to wrap things up,' [he said ] 'Close the doors.' And he shut his firm down. Well, why? Because he's working with the same group of people, that Manafort [was.]"

"So, you're expecting me to believe that Manafort got money under the table, but the Podesta Group didn't?" Glenn asked. "No way. No way."

"They [the Podesta Group] only existed from 1988 to 2017. It's just a coincidence they happened to stop the thing right there," Stu joked. "It was a fly-by-night operation, one of the biggest lobbying firms in Washington for 30 years."

Glenn went on to play an audio recording of Artem Sytnyk, Director of the National Anti-corruption Bureau of Ukraine who was tried and convicted in Ukraine for interfering in the U.S. presidential election in 2016, speaking with friends, "Kolya" and "Ivan."

Glenn shared a translation of the Ukrainian tape:

Kolya: Did they, those Russians, help Trump? Your people?

Sytnyk: I think they did. Yeah. I helped him, too. Not him, but Hillary. I helped her.

Kolya: Yeah. Right. Then her position tottered, right?

Sytnyk: Well, this is how they write about it, right.

Ivan: Hillary's humanitarian aid ... [indiscernible.]

Kolya: Well, I'm about ... the commentaries. At the time, we were not [indiscernible.]

Sytnyk: Trump ... his purely inner problem ... issue ... they dominate over the external matters. While Hillary, she is -- how shall I put it? She belongs to the cohort of politicians who comprise the hegemony in the US. Both in the US and the entire world, right? For us, it's ... sort of ... better. For Americans ... what Trump is doing is better for them.

Kolya: Well, we have lots of those American experts here now ... [indiscernible.]

Sytnyk: Well, there, you see why Hillary lost the elections? I was in charge of the investigation of their "black accounting" records. We made the Manafort's data available to general public.

Kolya: So what?

Sytnyk: He was imprisoned. Manafort then was the head of the Supreme Headquarter of Trump, right? Then he was dismissed, too, including due to the "black accounting." After that, he was sentenced to 80 years of imprisonment term. How about Trump? Did he not give a s***. They have their system working there and it works smoothly.

Kolya: Everybody worked smoothly there.

Sytnyk: And when they carried out the elections, a week before the elections, the FBI reopened the investigation in respect of Hillary. So her rating dropped for 7 percent and that's why Trump managed to win the elections at a pinch.
I'm still unable to understand why he's fighting with the FBI. They try to catch him on the hand. If it were not the FBI, he would not have won the elections. They torpedoed Hillary's ratings for 7 percent.
Posted by: Spirt Glans1838 || 10/08/2019 00:00 || Comments || Link || E-Mail|| [10793 views] Top|| File under:
Stephen Miller Exposes the Deep State

"The attempt at impeachment is best understood as a legislative coup against a democratically elected president, and the radical leftists in Congress are working arm-in-arm with the deep state saboteurs and their allies in the media in order to try to effectuate this illegal coup," Miller said.

Posted by: Besoeker || 10/08/2019 00:00 || Comments || Link || E-Mail|| [10794 views] Top|| File under:
Cory Booker Warns Trump: 'If You Come After Joe Biden, You're Going to Have to Deal with Me'
[TOWNHALL] Presidential candidate Sen. Cory Spartacus Booker

U.S. Senator-for-Life from Noo Joisey, formerly the mayor of Newark. Booker is a candidate for president in 2020, running on a platform of Make America Newark. He once wrote an essay on how to grope babes. He is noted for having an imaginary friend named T-Bone...
(D-NJ) said if President Trump continues his attacks against former Vice President Joe Foreign Policy Whiz Kid Biden
...When the stock market crashed, Franklin Roosevelt got on the television and didn't just talk about the princes of greed. He said, 'Look, here's what happened.'...
with regards to Ukraine, he is going to have to go through him.


"I'm like...4-PLY Tissue, man!"


Trump has accused Biden of trying to stop an investigation into the Ukrainian gas company where his son, Hunter, was a board member.

"Senator, if the overwhelming issue is President Trump must be defeated, do you feel you and other Democrats must be doing more to speak in one voice that Joe Biden's family is off-limits?" CNN anchor Ana Cabrera asked on Sunday.

"I've said time and time again that this is unacceptable, that if you come after Joe Biden you're going to have to deal with me in this case," Booker said. "These are baseless, unfounded, scurrilous lies plain and simple, trying to undermine the character of one of the statesman of our country, not our party but our country."
Posted by: Fred || 10/08/2019 00:00 || Comments || Link || E-Mail|| [10802 views] Top|| File under:
John Brennan Complains He's Being 'Pilloried As an Example of the Deep State'
[CNSNEWS] Republicans have questioned, and continue to question, whether the Obama intelligence community used foreigners -- from Australia,

Italia

and the United Kingdom -- to spy on the Trump campaign. Did they outsource spying, in other words.

That is part of what Connecticut Attorney General John Durham is investigating, at the request of Attorney General William Barr.

But in a very sympathetic interview with former CIA Director John Brennan

...director of the CIA under the Obama administration. One of the deeper dwelling denizens of the Deep State, possibly even the guy who lit the match that launched the Russiagate coup attempt...
, NBC's Chuck Todd never asked difficult questions about the origins of the Trump-Russia investigation and Brennan's possible role in it.

Instead, Todd told Brennan, "You have been completely character assassinated -- and eviscerated. And it doesn't matter whether the people like you or hate you, I think everybody can agree, you have been put through this. Do you understand how you got here?"


Not sleeping well, Comrade?


Brennan, a dedicated Trump hater, blamed Trump:

Well, I think it all goes back to Mr. Trump and his dishonesty and his complete obliteration of the norms of honesty in terms of his public statements. He was the one who started the birther conspiracy as far as Barack Obama
My friends, we live in the greatest nation in the history of the world. I hope you'll join with me as we try to change it...
was concerned. He has continued to fabricate information, and clearly Senator Johnson is running scared of Donald Trump
...dictatorial for repealing some (but not all) of the diktats of his predecessor, misogynistic because he likes pretty girls, homophobic because he doesn't think gender bending should be mandatory, truly a man for all seasons......
as are the other Republican senators, because if they say anything against him, he comes after them with a vengeance.

So, he is the typical bully. And so now I have become, you know, being pillaried as an example of the deep state.


Posted by: Fred || 10/08/2019 00:00 || Comments || Link || E-Mail|| [10795 views] Top|| File under:
Ocasio-Cortez on Trump: 'His Bigotry is Reflective of the White Supremacist Base He Relies On'
That'd be us, regardless of color or religion.


[CNSNEWS] Rep. Alexandria Boom Boom Ocasio-Cortez

Dem represntative from da Bronx in Noo Yawk and leader of the Mean Girl Caucus in Congress. One of the Great Minds of the 21st Century, she is known as much for her innaleck as for her dance moves. She is all in favor of socialism, even though she's fuzzy on the details...
(D.-N.Y.) sent out at tweet on Saturday accusing President Donald Trump
...Perhaps no man has ever had as much fun being president of the US...
of "bigotry" and stating her belief that this "bigotry" was "reflective" of what she described as the president's "white supremacist base."

That tweet by Ocasio-Cortez was following up on another she had sent out on Saturday in which she said Trump had "targeted antisemitism towards Chairman [Adam] Schiff." This tweet included a link to an article published by theintercept.com which was headlined "Trump Escalates Anti-Semitic Rhetoric Amid Calls for Impeachment.'"


Posted by: Fred || 10/08/2019 00:00 || Comments || Link || E-Mail|| [10795 views] Top|| File under:
Senator Sanders will miss 10 October Democrat Town Hall on LGBTQ
[CNN] Vermont Sen. Bernie Sanders won't appear at a CNN town hall Thursday focused on lesbian, gay, bisexual, transgender and queer


[I think 'queer' has been redefined to include the rest of the alphabet identities]


issues, after suffering a heart attack last week....

The October 10 event in Los Angeles will air from 7:30 p.m. to 12 a.m. ET


[that's right 4.5 hours- probably two breaks]


and feature


[probably 9]


Democratic presidential candidates appearing back-to-back throughout the evening and taking questions from audience members and a CNN moderator.

So we're looking at the worst ratings ever for a political candidate show, then. I'm afraid I'll be spending that time washing my eyelashes.

And I really gotta iron my spats.
Posted by: lord garth || 10/08/2019 00:00 || Comments || Link || E-Mail|| [10797 views] Top|| File under:
Who's in the News
37
[untagged]
7
Govt of Iraq
6
Sublime Porte
4
Govt of Iran
3
Moslem Colonists
2
Govt of Iran Proxies
2
Commies
2
Taliban
2
Govt of Pakistan
1
Jamaat-e-Ulema Islami
1
al-Qaeda
1
Houthis
1
Hamas
1
Arab Spring
1
al-Qaeda in the Indian Subcontinent
1
Thai Insurgency
1
Islamic State
1
Abu Sayyaf (ISIS)
1
Narcos
1
Govt of Syria
1
Palestinian Authority
Bookmark
E-Mail Me
The Classics
The O Club
Rantburg Store
The Bloids
The Never-ending Story
Thugburg
Gulf War I
The Way We Were
Bio
Merry-Go-Blog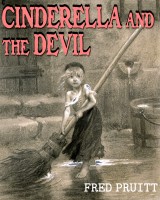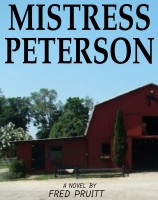 On Sale now!


A multi-volume chronology and reference guide set detailing three years of the Mexican Drug War between 2010 and 2012.

Rantburg.com and borderlandbeat.com correspondent and author Chris Covert presents his first non-fiction work detailing the drug and gang related violence in Mexico.

Chris gives us Mexican press dispatches of drug and gang war violence over three years, presented in a multi volume set intended to chronicle the death, violence and mayhem which has dominated Mexico for six years.
Click here for more information


Meet the Mods
In no particular order...


Steve White
Seafarious
tu3031
badanov
sherry
ryuge
GolfBravoUSMC
Bright Pebbles
trailing wife
Gloria
Fred
Besoeker
Glenmore
Frank G
3dc
Skidmark



Better than the average link...



Rantburg was assembled from recycled algorithms in the United States of America. No trees were destroyed in the production of this weblog. We did hurt some, though. Sorry.
18.232.127.73

Help keep the Burg running! Paypal: