-Lurid Crime Tales-
People Behind the Green Door Secretly Erased 'First-Hand Information' Requirement In August
[The Federalist] Between May 2018 and August 2019, the intelligence community secretly eliminated a requirement that whistleblowers provide direct, first-hand knowledge of alleged wrongdoings. This raises questions about the intelligence community's behavior regarding the August submission of a whistleblower complaint against President Donald Trump. The new complaint document no longer requires potential whistleblowers who wish to have their concerns expedited to Congress to have direct, first-hand knowledge of the alleged wrongdoing that they are reporting.

The brand new version of the whistleblower complaint form, which was not made public until after the transcript of Trump's July 25 phone call with the Ukrainian president Volodymyr Zelensky and the complaint addressed to Congress were made public, eliminates the first-hand knowledge requirement and allows employees to file whistleblower complaints even if they have zero direct knowledge of underlying evidence and only "heard about [wrongdoing] from others."

The internal properties of the newly revised "Disclosure of Urgent Concern" form, which the intelligence community inspector general (ICIG) requires to be submitted under the Intelligence Community Whistleblower Protection Act (ICWPA), show that the document was uploaded on September 24, 2019, at 4:25 p.m., just days before the anti-Trump complaint was declassified and released to the public. The markings on the document state that it was revised in August 2019, but no specific date of revision is disclosed.

The complaint alleges that President Donald Trump broke the law during a phone call with the Ukrainian president. In his complaint, which was dated August 12, 2019, the complainant acknowledged he was "not a direct witness" to the wrongdoing he claims Trump committed.

A previous version of the whistleblower complaint document, which the ICIG and DNI until recently provided to potential whistleblowers, declared that any complaint must contain only first-hand knowledge of alleged wrongdoing and that complaints that provide only hearsay, rumor, or gossip would be rejected.

"The [Intelligence Community Inspector General] cannot transmit information via the ICPWA based on an employee's second-hand knowledge of wrongdoing," the previous form stated under the bolded heading "FIRST-HAND INFORMATION REQUIRED." "This includes information received from another person, such as when an employee informs you that he/she witnessed some type of wrongdoing."

"If you think that wrongdoing took place, but can provide nothing more than second-hand or unsubstantiated assertions, [the Intelligence Community Inspector General] will not be able to process the complaint or information for submission as an ICWPA," the form concluded.

Markings on the previous version of the Disclosure of Urgent Concern form show that it was formally approved on May 24, 2018. Here is that original Disclosure of Urgent Concern form prior to the August 2019 revision:
Posted by: Besoeker || 10/01/2019 02:37 || Comments || Link || E-Mail|| [433 views] Top|| File under:
Bi-Bi-Biden, New York Congressman Chris Collins resigns amid insider trade probe
[BBC] Republican New York Congressman Chris Collins has resigned from Congress amid reports he plans to plead guilty to charges of insider trading.

According to prosecutors, Mr Collins gave confidential information about an Australian biotechnology firm to his son.

He had called the charges "meritless" and pleaded not guilty, but will reportedly change his plea on Tuesday.

Mr Collins' upstate New York district is overwhelmingly Republican.

He was able to win his re-election campaign last year despite facing charges of securities and wire fraud, and of making false statements to FBI investigators.

According to a spokesman for Speaker of the House Nancy Pelosi, Mr Collins on Monday submitted his letter of resignation which will take effect on Tuesday.

According to US media, Mr Collins will change his plea to guilty during a hearing in a Manhattan court on Tuesday. It's unclear if he will plead guilty to the original charges against him or another set of charges.

Mr Collins was one of the first mainstream Republicans to endorse Donald Trump's presidential candidacy.

He was arrested by the FBI last August after prosecutors alleged that he alerted his son to a failed drug trial, allowing him to divest and avoid more than $500,000 (£406,000) in losses.
Posted by: Skidmark || 10/01/2019 00:00 || Comments || Link || E-Mail|| [226 views] Top|| File under:
Chicago police instructs officers to not cooperate with DHS
[FOXNEWS] The reliably Democrat Chicago, aka The Windy City or Mobtown

...home of Al Capone, the Chicago Black Sox, a succession of Daleys, Barak Obama, and Rahm Emmanuel...
Police Department advised officers not to cooperate with the Department of Homeland Security, particularly in situations involving immigration arrests, according to an internal department memo obtained by Fox News.


Declare the city to be in a state of insurrection and occupy with federal troops. John C. Calhoun would be perfectly happy there, except for all the black folk.


Instead of assisting DHS upon request, officers are instructed to wait for their supervisor to arrive, the memo said. Once the supervisor arrives, "if the request is to assist with an immigration arrest or detention, CPD personnel will leave the scene as directed by the CPD supervisor," according to the memo.
Continued on Page 49
Posted by: Fred || 10/01/2019 00:00 || Comments || Link || E-Mail|| [271 views] Top|| File under:
Activists wonder why California Democratic political donor Ed Buck wasn't arrested sooner
[MERCURYNEWS] When a dead man was carried out of Ed Buck
...Big time Dem donor accused of being a homosexual predator. By the time the third party boy corpse is found OD'd in your house you need a really good lawyer really bad...
's apartment two years ago, members of the gay political club he lavished with thousands of dollars in political donations swiftly ousted him.

Buck attempted a comeback in early January, less than six months after prosecutors declined to bring charges in the overdose death. He tried to crash the Stonewall Democratic Club's holiday party at a West Hollywood wine bar, telling members he had been exonerated, club president Lester Aponte said.

"When somebody dies at your house, wouldn't you think that's the kind of event that will make you re-examine your life choices?" Aponte told The

News Agency that Dare Not be Named

. "It doesn't seem like it registered with him at all."

Two days after Buck was escorted out of the bash, another gay man was found dead in his West Hollywood apartment ‐ again from a methamphetamine overdose. Buck is white, and both dead men were black.

He wasn't stopped until authorities said a third black man nearly died. It's what victims' families and their supporters warned about for two years as they tried to get prosecutors to bring charges.

"I said it the last time we were down here that there's going to be a third victim," said LaTisha Nixon, whose 26-year-old son, Gemmel Moore, was the first to die. "We said there's gonna be a second victim. We kept saying it because we all knew ... Ed Buck didn't stop doing what he was doing."

Nixon and her supporters welcomed the arrest but criticized the time it took to put Buck behind bars and renewed their questions about whether a wealthy white Democratic donor benefited because the victims were mostly gay black men and drug users, some of whom were hookers prostitutes sex workers

...the oldest profession was legal (though not always unregulated) for thousands and perhaps even millions of years. That never has made it soething most people want their daughters doing...
and homeless.

"If white gay men had been dying in a black man's house or anybody's house, rather, this case would have been taken a lot more seriously," said Jasmyne Cannick, a communications strategist who spearheaded the effort to get justice for Moore. "Ed Buck knew who he was preying on, and he knew that people would not care. Or he thought that people would not care."
Posted by: Fred || 10/01/2019 00:00 || Comments || Link || E-Mail|| [293 views] Top|| File under:
Home Front: Politix
POTUS says intelligence chairman Schiff should be arrested for treason
WASHINGTON (Reuters) - U.S. President Donald Trump on Monday escalated his attacks against the lawmaker leading the impeachment inquiry against him, suggesting that Representative Adam Schiff be arrested for "treason."

The comment is likely to inflame criticism of Trump's handling of the scandal engulfing his presidency, stemming from a telephone call in which Trump asked Ukraine's President Volodymyr Zelenskiy to investigate Democratic rival Joe Biden and his son.

The telephone call was included in an intelligence officer's whistleblower complaint that raised concerns about whether the president sought to leverage U.S. aid to Ukraine for a political favor.

"Rep. Adam Schiff illegally made up a FAKE & terrible statement, pretended it to be mine as the most important part of my call to the Ukrainian President, and read it aloud to Congress and the American people. It bore NO relationship to what I said on the call. Arrest for Treason?" Trump wrote in a post on Twitter.

Trump appeared to reference statements made by Schiff during a hearing held by the House Intelligence Committee, of which Schiff is the chairman. Schiff said his remarks parodied Trump's comments on the call with Zelenskiy.

The Republican president has increasingly lashed out at political opponents since House Democrats announced on Tuesday they would pursue an impeachment inquiry.
Posted by: Besoeker || 10/01/2019 00:00 || Comments || Link || E-Mail|| [314 views] Top|| File under:
Trump warns of 'civil war' in US if Democrats impeached him
[PRESSTV] US President Donald Trump

...the Nailer of NAFTA...
is warning that the Democrat-driven impeachment proceedings and any move to oust him from office amount to "treason" and would spark a civil war, prompting outrage from a Republican congressman.

Trump tweeted a conservative pastor's comment that removing him would provoke a "civil war-like fracture" in America.

US Representative Adam Kinzinger, a former Air Force pilot who represents an Illinois district Trump won in 2016, tweeted on Sunday, "I have visited nations ravaged by civil war. ... I have never imagined such a quote to be repeated by a President. This is beyond repugnant."

Trump on Monday was thundering through a new round of counter-punches against his opponents by hammering home the suggestion that they should be arrested and charged with treason and could launch a civil war ‐ or a combination of those.


Posted by: Fred || 10/01/2019 00:00 || Comments || Link || E-Mail|| [405 views] Top|| File under:
US House to intensify Trump's impeachment inquiry
[PRESSTV] The US House of Representatives in Congress plans to intensify this week the impeachment inquiry into President Donald Trump
...The man who was so stupid he beat fourteen professional politicians, a former tech CEO, and a brain surgeon for the Republican nomination in 2016, then beat The Smartest Woman in the World in the general election...
over his request that a foreign power investigate a domestic political rival with testimony due from witnesses concerning allegations made by a whistleblower within the US intelligence community.

The Chairman of the House Intelligence Committee, Adam Schiff



...Showboating U.S. Representative for California's 28th congressional district since 2013. A member of the Democratic Party, Schiff has served in Congress since 2001. He currently serves as the chairman of the United States House Permanent Select Committee on Intelligence. In a manner reminiscent of Joe McCarthy, on March 22, 2017, in a interview with Chuck Todd on MSNBC Schiff claimed there was "more than circumstantial evidence now" that Donald Trump's campaign colluded with Russia." Todd followed up by asking if he had seen direct evidence of collusion and Schiff responded that there was "evidence that is not circumstantial and is very much worthy of investigation"...


, said on Sunday he expects the whistleblower, who has not been publicly identified, to appear before the panel very soon.


...at which point his identity will become apparent, which will make his/her/its life even more interesting...

Schiff said any effort by Trump to stonewall the probe could be used to impeach him for obstructing Congress.

The whistleblower's complaint cited a July 25 telephone call in which Trump asked Ukrainian President Volodymyr Zelenskiy to investigate Joe Foreign Policy Whiz Kid Biden

...The former Senator-for-Life from Delaware, an example of the kind of top-notch Washington intellect to be found in the World's Greatest Deliberative Body...
, one of the leading Democratic candidates seeking to challenge him in 2020, and his son Hunter, who sat on the board of a Ukrainian gas company.

Democrats have accused Trump of pressuring a vulnerable US ally to get dirt on a political rival for personal political gain. Trump's phone call came after he temporarily froze nearly $400 million in aid intended to help Ukraine deal with unrest by pro-Russia separatists in the eastern part of the country.
Posted by: Fred || 10/01/2019 00:00 || Comments || Link || E-Mail|| [280 views] Top|| File under:
Elizabeth Warren: Amnesty for All Illegal Aliens Is 'Good' for American Workers
[BREITBART] Sen. Elizabeth Being Native American has been part of my story since the day I was born Warren

...Dem Senatrix from Massachussetts, who traces her noble lineage all the way back to Big Chief Spouting Bull. It has been alleged that she speaks with forked tongue but she denies that. She had a DNA test to prove her lineage and it turns out she's colorless...
(D-MA), a top candidate for the 2020 Democrat presidential nomination, says amnesty for every illegal alien living in the United States is "good for" American workers who will be forced to compete against newly legalized low-skilled foreign workers.

During a town hall with the United Food and Commercial Workers (UFCW) union in Madison Heights, Michigan, Warren said she will give amnesty to all 12 to 22 million illegal aliens living in the country, a move that would immediately drive up foreign competition in the labor market for America's working and blue-collar class.

Warren said:


We need a pathway to citizenship for the people who are here and here to stay. They are our neighbors; they are our brothers and sisters. They are here. We need a path ‐ not just for DREAMers ‐ but also a path for grandmas, and for little kids, and for people who came here to work on farms, and for students who overstayed their visas. We need a path that is fair and achievable. Bring people out of the shadows. It is good for all workers, and we need to get them into our unions. [Emphasis added]

Similarly, Warren is promising to expand legal immigration levels, which are already at historically record-high rates. About 1.2 million mostly low-skilled legal immigrants colonists are admitted every year, not including the hundreds of thousands who arrive on temporary visas to compete against Americans for jobs.

"We need to expand legal immigration," Warren said. "The Trump administration has cut it. Families are separated now for years through the legal system. People are frustrated with what they can't do."

Though Warren has taken a populist-nationalist stance on various economic policies, her plan to support more immigration to the U.S. is a key component of the globalist ideology supported by the nation's donor class.

High levels of immigration, illegal and legal, put downward pressure on U.S. wages while redistributing about $500 billion in wealth away from America's working and middle class and towards employers and new arrivals, research by the National Academies of Sciences, Engineering and Medicine has found.

Research by analyst Steven Camarotta has found that every one percent increase in the immigrant portion of American workers' occupations reduces their weekly wages by about 0.5 percent. This means the average native-born American worker today has his weekly wages reduced by perhaps 8.5 percent because of current legal immigration levels.

While Warren seeks to increase foreign competition against American workers in the labor market, President Donald Trump
...Perhaps no man has ever had as much fun being president of the US...
has pursued policy initiatives to decrease competition, increasing U.S. wages and giving American workers leverage over businesses.
Posted by: Fred || 10/01/2019 00:00 || Comments || Link || E-Mail|| [300 views] Top|| File under:
Bernie Sanders Is in Trouble
[POLITICO] Bernie Sanders

...The only first openly Socialist member of the U.S. Senate. Sanders was Representative-for-Life from Vermont until moving to the Senate for the rest of his life in 2006, assuming the seat vacated by Jim Jeffords. He ran for the 2016 nomination for president, to be cheated out of it by Hillary Clinton, then went back to being a socialist, waiting for 2020 to roll around...
was on the final leg of a barnstorming tour through Iowa last week that he hoped would persuade voters he's the best candidate to take on President Donald Trump
...His ancestors didn't own any slaves...
. He had crisscrossed the state at typical breakneck speed, visiting, in two days, five counties that had thrown their lot in with Trump after helping put Barack Obama
Continued on Page 49
Posted by: Fred || 10/01/2019 00:00 || Comments || Link || E-Mail|| [218 views] Top|| File under:
Joe Biden is barely advertising online anymore
[THEWEEK] Joe Foreign Policy Whiz Kid Biden
...Failed seeker of the Democratic presidential nomination on multiple occasions, vice president under Barack Obama, giving it a last try in his dotage for 2020...
is missing in action.

The former vice president's seemingly untouchable polling lead has been leapfrogged a handful of times over the past few weeks, namely by Sen. Elizabeth Being Native American has been part of my story since the day I was born Warren
Continued on Page 49
Posted by: Fred || 10/01/2019 00:00 || Comments || Link || E-Mail|| [222 views] Top|| File under:
California will allow college athletes to profit from endorsements under bill signed by Newsom
[LATIMES] Gov. Gavin Newsom has signed a bill that will allow

Caliphornia, an impregnable bastion of the Democratic Party,

athletes to earn money from the use of their names, images and likenesses, despite warnings from the National Collegiate Athletic Assn. that the measure would upend amateur sports.

Senate Bill 206 by Sen. Nancy Skinner (D-Berkeley) garnered national attention, with athletes including NBA stars LeBron James and Draymond Green lauding the California effort to give college athletes a share of the windfall they help create for their universities and NCAA. The bill passed the state Legislature unanimously.

Newsom signed the bill on an episode of Uninterrupted's talk show "The Shop" with James, WNBA's Diana Taurasi and former UCLA basketball player Ed O'Bannon, saying the new law addresses a "major problem for the NCAA." The episode was recorded Friday but released Monday, according to Newsom's office.
Posted by: Fred || 10/01/2019 00:00 || Comments || Link || E-Mail|| [332 views] Top|| File under:
Who's in the News
34
[untagged]
6
Govt of Pakistan
5
Taliban
4
Commies
4
Islamic State
2
Jamaat-e-Ulema Islami
2
Moslem Colonists
2
Govt of Iraq
2
Govt of Syria
2
Govt of Iran
1
TTP
1
al-Shabaab (AQ)
1
Houthis
1
Lashkar e-Taiba
1
Sublime Porte
Bookmark
E-Mail Me
The Classics
The O Club
Rantburg Store
The Bloids
The Never-ending Story
Thugburg
Gulf War I
The Way We Were
Bio
Merry-Go-Blog
Hair Through the Ages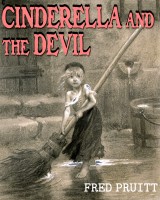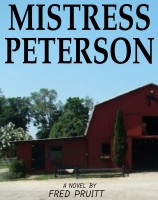 On Sale now!


A multi-volume chronology and reference guide set detailing three years of the Mexican Drug War between 2010 and 2012.

Rantburg.com and borderlandbeat.com correspondent and author Chris Covert presents his first non-fiction work detailing the drug and gang related violence in Mexico.

Chris gives us Mexican press dispatches of drug and gang war violence over three years, presented in a multi volume set intended to chronicle the death, violence and mayhem which has dominated Mexico for six years.
Click here for more information


Meet the Mods
In no particular order...


Steve White
Seafarious
Pappy
lotp
Scooter McGruder
john frum
tu3031
badanov
sherry
ryuge
GolfBravoUSMC
Bright Pebbles
trailing wife
Gloria
Fred
Besoeker
Glenmore
Frank G
3dc
Skidmark
Alaska Paul



Better than the average link...



Rantburg was assembled from recycled algorithms in the United States of America. No trees were destroyed in the production of this weblog. We did hurt some, though. Sorry.
35.172.233.215