-Lurid Crime Tales-
DOJ Declines to Prosecute James Comey for Leaking Classified Information
[Breitbart] The Department of Justice's inspector general on Thursday published a damning report stating fired FBI Director James Comey broke bureau policy by leaking several memos with classified information.

"We conclude that Comey's retention, handling, and dissemination of certain Memos violated Department and FBI policies, and his FBI Employment Agreement," reads DOJ watchdog head Michael Horowitz's report.

The watchdog office said Comey broke FBI rules by giving a memo containing unclassified information to his friend Daniel Richman with instructions to share the contents with a reporter. The office also said Comey failed to notify the FBI after he was fired that he had retained some of the memos in a safe at home. Comey wrote a series of memos about conversations with President Trump he said unnerved him. Comey has stated he wanted to make a record of the interactions because he was concerned President Trump might later lie about them.

Attorney General William Barr will not prosecute the fired FBI director over his wrongdoings.
Posted by: Besoeker || 08/30/2019 06:29 || Comments || Link || E-Mail|| [6488 views] Top|| File under:
Report: FBI Examining Two Broken Cameras Outside Jeffrey Epstein's Jail Cell
[BREITBART] Two surveillance cameras stationed outside the Manhattan prison cell where convicted pedophile Jeffrey Want Some Candy, Little Girl? Epstein

...
A high class pimp financier who was alleged to maintain a stable of underage whores sex slaves who were paid big bucks to entertain the rich and/or famous. He is a registered sex offender and made att least 17 out-of-court settlements with former members of his stable, with some cases still ongoing. 2011 court docs reveal that 21 email addresses and phone numbers for Bill Clinton and an aide were found in Epstein's electronic black book, and that Clinton frequently flew with Epstein on his private plane between 2002 to 2005. But really, they were probably just discussing finance or politix or something. While getting massaged. Then things got serious, Jeff was tossed in the slammer in New York and then he killed himself. Really. That's what happened...
died are under examination by the FBI's crime laboratory in Virginia, according to

Rooters

.
The report comes two days after the Washington Post stated that security footage from at least one camera near Epstein's cell was deemed unusable by authorities. The Post said the reason behind the cameras faulty condition was unknown.

Earlier this month, New York City's chief medical examiner determined that Epstein died on August 10th from hanging himself. The New York Post, citing sources familiar with the situation, reported that the disgraced financier was discovered with a bedsheet around his neck that was tied to his bunk bed. "The convicted pedophile, who was 6 feet tall, apparently killed himself by kneeling toward the floor and strangling himself with the makeshift noose," the Post said.

The 66-year-old faced charges of sex trafficking minor girls and potentially could have named high-profile people who had sex with the girls. He was accused of abusing dozens of underage girls from 2002 to 2005.

Epstein previously was on suicide watch after he was found semiconscious in his cell with marks on his neck on July 23rd. He was removed from suicide watch after roughly a week.


Posted by: Fred || 08/30/2019 00:00 || Comments || Link || E-Mail|| [6493 views] Top|| File under:
Comey Demands Apology Despite DOJ Watchdog Revealing He Violated FBI Policies
[BREITBART] Former FBI Director JamesThe spine of the FBI is the rule of law Comey

The disgraced, except in his own mind, former head of the FBI...
demanded an apology following the Justice Department's inspector general report revealing he did violate FBI policies.
The DOJ inspector general released a report on Comey's handling of the Russia probe ‐ which ultimately found no evidence of collusion or conspiracy ‐ and concluded he violated FBI policies by leaking 2017 memos from his conversations with President Trump. The report said Comey set a "dangerous example" and acknowledged his actions were rooted in achieving "a personally desired outcome."

"However,


there's more than one way to skin a cat...


Comey's own, personal conception of what was necessary was not an appropriate basis for ignoring the policies and agreements governing the use of FBI records," the report states.

"We conclude that Comey's retention, handling, and dissemination of certain Memos violated Department and FBI policies, and his FBI Employment Agreement."
Posted by: Fred || 08/30/2019 00:00 || Comments || Link || E-Mail|| [6492 views] Top|| File under:
-Land of the Free
George Washington U Kills 'Colonials' Mascot After Students Offended
[BREITBART] George Washington University has quietly begun removing references to its "Colonials" mascot after students argued earlier this year that the mascot represents "oppression."

According to a report by the Young America's Foundation, George Washington University has been slowly removing references to its popular "Colonials" mascot. Breitbart News reported in February that students at the university started a petition which argued that the "Colonials" mascot has a problematic "connection to colonization" and "systematic oppression."

The petition, which received over 500 student signatures, argued that the "Colonials" mascot is "extremely offensive." "We, as students of the George Washington University, believe it is of great exigence that the University changes its official mascot," the petition read, "The use of 'Colonials,' no matter how innocent the intention, is received as extremely offensive by not only students of the University, but the nation and world

on the lam

."

"The historically, negatively-charged figure of Colonials has too deep a connection to colonization and glorifies the act of systemic oppression," the petition added, "Alternative nickname recommendations are 'Hippos,' 'Revolutionaries,' or 'Riverhorses.'

Breitbart News reported in April that a majority of students participated in a referendum at George Washington University voted to end the use of the "Colonials" mascot. Of the 5,000 students that voted in the referendum, 54 percent voted against the continued use of the mascot. The university initially took no action on the vote, as late as two months after the petition the university still had "no comment" on the student's demands.

Now, George Washington University has slowly started its process of removing the mascot from campus. In one example, the student center for registration and financial services was renamed from "Colonial Central" to "Student Services Hub." A student organization that encourages students to attend university athletic events recently changed its name from "Colonial Army" to "George's Army." However,


nothing needs reforming like other people's bad habits...


the organization claims that the recent referendum did not influence their decision to change the name.


Posted by: Fred || 08/30/2019 00:00 || Comments || Link || E-Mail|| [6468 views] Top|| File under:
Home Front: Politix
As he campaigns for president, Joe Biden tells a moving but (totally) false war story
The Dem Knives are out for Forgettin' Slow Joe. If not, they'd be burying this. This is Neil Kinnocks' Bio Plagiarism V2.0


[Houston Chron] Joe Biden painted a vivid scene for the 400 people packed into a college meeting hall. A four-star general had asked the then-vice president to travel to Kunar province in Afghanistan, a dangerous foray into "godforsaken country" to recognize the remarkable heroism of a Navy captain.

Some told him it was too risky, but Biden said he brushed off their concerns. "We can lose a vice president," he said. "We can't lose many more of these kids. Not a joke."

The Navy captain, Biden recalled Friday night, had rappelled down a 60-foot ravine under fire and retrieved the body of an American comrade, carrying him on his back. Now the general wanted Biden to pin a Silver Star on the American hero who, despite his bravery, felt like a failure.

"He said, 'Sir, I don't want the damn thing!' " Biden said, his jaw clenched and his voice rising to a shout. "'Do not pin it on me, Sir! Please, Sir. Do not do that! He died. He died!' "


The video is cringeworthy. What a tool.


The room was silent.

"This is the God's truth," Biden had said as he told the story. "My word as a Biden."

Except almost every detail in the story appears to be incorrect. Based on interviews with more than a dozen U.S. troops, their commanders and Biden campaign officials, it appears as though the former vice president has jumbled elements of at least three actual events into one story of bravery, compassion and regret that never happened.

Biden visited Kunar province in 2008 as a U.S. senator, not as vice president. The service member who performed the celebrated rescue that Biden described was a 20-year-old Army specialist, not a much older Navy captain. And that soldier, Kyle White, never had a Silver Star, or any other medal, pinned on him by Biden. At a White House ceremony six years after Biden's visit, White stood at attention as President Barack Obama placed a Medal of Honor, the nation's highest award for valor, around his neck.

The upshot: In the space of three minutes, Biden got the time period, the location, the heroic act, the type of medal, the military branch and the rank of the recipient wrong, as well as his own role in the ceremony.

One element of Biden's story is rooted in an actual event: The vice president did pin a medal on a heartbroken soldier, Army Staff Sgt. Chad Workman, who didn't believe he deserved the award.

In a statement, Biden's campaign spokesman Andrew Bates said Workman's valor was "emblematic of the duty and sacrifice of the 9/11 generation of veterans."

The campaign did not dispute any of the facts in the Post report.

In an interview with Washington Post opinion columnist Jonathan Capehart after the report was first published, Biden suggested he was telling Workman's story in New Hampshire, although almost none of the details he offered matched what actually happened to Workman.

"I was making the point how courageous these people are, how incredible they are, this generation of warriors, these fallen angels we've lost," he said. "I don't know what the problem is. What is it that I said wrong?"

Biden, 76, has struggled during his presidential campaign with gaffes and misstatements that hark back to his earlier political troubles and have put a spotlight on his age. In 1987, Biden dropped out of the presidential race amid charges that he had plagiarized the speeches of a British politician and others.
Posted by: Frank G || 08/30/2019 00:00 || Comments || Link || E-Mail|| [6474 views] Top|| File under:
USCIS Chief Ken Cuccinelli Deflates Fake News Scare About Military Kids' Citizenship
[BREITBART] …the highly technical policy manual used by career employees here as a reference was updated today to conform USCIS practices with the Dept. of State – that's it. But some people are freaking out over nothing.

Here's the statement I promised (1/3): The policy manual update today does not affect who is born a U.S. citizen, period. It only affects children who were born outside the US and were not US citizens. This does NOT impact birthright citizenship.

2/3) The policy update doesn't deny citizenship to the children of US gov employees or members of the military born abroad. This policy aligns USCIS' process with the Department of State's procedures for these children – that's it. Period.

3/3) US laws allow children to acquire US citizenship other than through birth in the US. Children born outside of the US to a US citizen parent or parents may be US citizens at birth under INA 301 or 309, or before age 18 through their US citizen parent(s) under INA 320.
It aligns the process for children adopted abroad by service members, nothing to do with children born to service members while abroad.
Posted by: Fred || 08/30/2019 00:00 || Comments || Link || E-Mail|| [6471 views] Top|| File under:
Bernie Sanders to Killer Mike: We're Taking on Trump's Idea You Can Steal and Cheat Your Way to Success
[BREITBART] Sen. Bernie Sanders

...The only first openly Socialist member of the U.S. Senate. Sanders was Representative-for-Life from Vermont until moving to the Senate for the rest of his life in 2006, assuming the seat vacated by Jim Jeffords. He ran for the 2016 nomination for president, to be cheated out of it by Hillary Clinton, then went back to being a socialist, waiting for 2020 to roll around...
(I-VT) took another dive into the hip-hop world and sat down for an interview with rapper a longtime supporter Michael "Killer Mike" Render and said he's challenging President Donald Trump
...The tack in the backside of the Democratic Party...
's worldview of robbing, stealing, and cheating one's way to the top.

Sen. Sanders spoke to the Atlanta-based rapper, repeating many of his long-held talking points ‐ Medicare for All and income inequality ‐ and talked about the big picture of his campaign, which he described as taking on Trump's erroneous worldview.

"I mean what we are taking on ‐ it's not just Trump in his policies. It's what he thinks human life is about. And what he thinks human life is, you rob, you steal, you cheat, you step on people ‐ ah! Then you make a billion dollars," Sanders said.

"That's his understanding of what success is in life, and you're talking about a very, very different success," the White House hopeful said.

Prior to that, Killer Mike told Sanders what he believes "rich" really means.

"Well rich is a long life with your children. My grandparents were never rich. They raised three successful homeowners we have never had to go back to them and ask them. That's rich. Rich is being able to spend the time with your family," the Run the Jewels rapper said, prompting Sanders to shake his hand in agreement.

"Rich not an endless pursuit of money, and I'm a rapper right? I got a chain on and a Rolex," he added.

"You know what I've been trying to say that for several years and this guy just did it a lot better than I did," Sanders said.
Posted by: Fred || 08/30/2019 00:00 || Comments || Link || E-Mail|| [6472 views] Top|| File under:
Killing Gifted & Talented programs is de Blasio's next step in war on excellence in education
[NYPOST] There are two ways to close the school achievement gap: lift up struggling students or push down those who are succeeding. Having failed at the former, Mayor Bill de Blasio


...cryptocommie mayor of New York and for some reason a Dem candidate for president in 2020. Corrupt and incompetent, his qualifications for office seem to consist of being married to a black woman, with whom he honeymooned in Cuba. He has a preppy-looking son named Dante, whose Divine Comedy involved getting his back hair up when a police car drove past him slowly...


seems intent on pursuing the latter.

This week, de Blasio's "School Diversity Advisory Group" recommended that the New York City Department of Education scrap Gifted & Talented programming. This idea is both jaw-dropping and entirely unsurprising.

At a basic level, it's the logical next step in de Blasio's escalating war against excellence: Oppose the most successful charter schools. Oppose all charter schools. Oppose a test for advanced opportunities. Oppose all advanced opportunities.

But at a deeper level, this is an inexorable extension of de Blasio's ideology. De Blasio, Schools Chancellor Richard Carranza and their privileged fellow travelers define their politics as in opposition to "white supremacy."

But they do not define "white supremacy" as a belief in inherent racial superiority. As their recent staff training made clear, they define it as a belief in "objectivity," an aspiration toward "perfectionism," a "sense of urgency" and "worship of the written word."

If you sincerely believe that habits and traits that lead to success constitute "white supremacy," and you oppose "white supremacy," then you simply must inhibit opportunities for children to develop those qualities by dismantling advanced coursework.

That's not, of course, the stated rationale behind the recommendation. Rather, the motivation presented is integration.

But even de Blasio's advisers appear to understand that their proposal will not advance that cause. In the face of an education system that implicitly defines excellence as a racist social construct, middle-class parents will decamp in droves for the suburbs or stretch their pocketbooks to pay for private school.


Posted by: Fred || 08/30/2019 00:00 || Comments || Link || E-Mail|| [6479 views] Top|| File under:
Bill de Blasio doesn't make cut for third round of Democratic presidential debates
[NYPOST] It's official — Mayor Bill de Blasio

...cryptocommie mayor of New York and for some reason a Dem candidate for president in 2020. Corrupt and incompetent, his qualifications for office seem to consist of being married to a black woman, with whom he honeymooned in Cuba. He has a preppy-looking son named Dante, whose Divine Comedy involved getting his back hair up when a police car drove past him slowly...
will be on the sidelines for the third round of the Democratic presidential primary debates.

ABC — which is hosting the Sept. 12 affair in Houston — made the announcement on Thursday afternoon.

The network confirmed that 10 candidates — the smallest debate field yet of the 2020 campaign season — met the Democratic National Committee's entry requirements for the next showdown.

The presidential hopefuls include former Vice President Joe Biden, New Jersey Sen. Cory Booker, South Bend, Indiana, Mayor Pete Buttigieg, former Housing and Urban Development Secretary Julián Castro, California Sen. Kamala Harris, Minnesota Sen. Amy Klobuchar, former Texas Rep. Beto O'Rourke, Vermont Sen. Bernie Sanders, Massachusetts Sen. Elizabeth Warren and entrepreneur Andrew Yang.

Ten other candidates in the slowly shrinking primary field were left out.

Next month, candidates will have the opportunity to give opening statements, but unlike the first two debates, there will be no closing statements.


Meaning the opening statements will go on and on, never closing...



Posted by: Fred || 08/30/2019 00:00 || Comments || Link || E-Mail|| [6475 views] Top|| File under:
Who's in the News
32
[untagged]
3
al-Nusra
3
Govt of Iran
3
Taliban
3
Hezbollah
3
Narcos
2
Govt of Pakistain Proxies
2
Govt of Syria
2
Hamas
2
Houthis
2
Govt of Pakistan
1
Govt of Iran Proxies
1
Moslem Colonists
1
Govt of Saudi Arabia
1
Muslim Brotherhood
1
Commies
1
Sublime Porte
Bookmark
E-Mail Me
The Classics
The O Club
Rantburg Store
The Bloids
The Never-ending Story
Thugburg
Gulf War I
The Way We Were
Bio
Merry-Go-Blog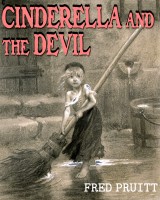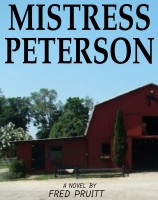 On Sale now!


A multi-volume chronology and reference guide set detailing three years of the Mexican Drug War between 2010 and 2012.

Rantburg.com and borderlandbeat.com correspondent and author Chris Covert presents his first non-fiction work detailing the drug and gang related violence in Mexico.

Chris gives us Mexican press dispatches of drug and gang war violence over three years, presented in a multi volume set intended to chronicle the death, violence and mayhem which has dominated Mexico for six years.
Click here for more information


Meet the Mods
In no particular order...


Steve White
Seafarious
Pappy
lotp
Scooter McGruder
john frum
tu3031
badanov
sherry
ryuge
GolfBravoUSMC
Bright Pebbles
trailing wife
Gloria
Fred
Besoeker
Glenmore
Frank G
3dc
Skidmark
Alaska Paul



Better than the average link...



Rantburg was assembled from recycled algorithms in the United States of America. No trees were destroyed in the production of this weblog. We did hurt some, though. Sorry.
3.236.212.116

Help keep the Burg running! Paypal: