-Lurid Crime Tales-
DOJ inspector general found all four Carter Page FISA warrants were illegally obtained, Joe diGenova says
[Washington Examiner] The Justice Department inspector general has determined all four Foreign Intelligence Surveillance Act warrants against onetime Trump campaign aide Carter Page were illegally obtained, attorney Joe diGenova said this week.


And the black robed tyrants who rubber stamped each application, what about those fellas ?


In an investigation that began last year, Inspector General Michael Horowitz examined the Justice Department's and FBI's compliance with legal requirements as well as policies and procedures in applications filed with the U.S. Foreign Intelligence Surveillance Court related to Page as part of a larger counterintelligence inquiry into President Trump's campaign.

Back in May, diGenova, a former U.S. attorney for the District of Columbia, said the three FISA warrant extensions against Page were illegally obtained, adding "the only question now is whether or not the first FISA was illegally obtained."


One follow-on question please. Was Carter Page aware of his role as a Trump campaign FBI source? While he's playing the victom now, I'd reckon he was keenly aware of his clandestine role.


Now diGenova says Horowitz made the same determination about the warrant that started it all.

"I can report categorically that the inspector general has found that all four FISA warrants were illegal. They were based on false information supplied to the FISA Court. And Michael Horowitz has concluded that all four FISA warrants were illegal," he told WMAL on Monday.

The announcement comes days after The Hill's John Solomon reported Horowitz had completed his investigation and, after a declassification period, could be released sometime between mid-September to early October.

DiGenova previously said memos, obtained by conservative group Citizens United through open-records litigation, suggest the FBI might have misled the Foreign Intelligence Surveillance Court in the first warrant application about an unverified dossier.

The dossier, compiled by British ex-spy Christopher Steele, contained salacious and unverified claims about Trump's ties to Russia. It was used by the FBI to obtain the authority to wiretap Page, an American who had suspicious connections to the Russians. The first warrant application was submitted in October 2016, after which there were three renewals at three-month intervals, including in January, April, and June 2017.
Correct me if I'm wrong, but that would be....non-US citizen Christopher Steele, AMIRITE? Are there no rules regarding such evidence and sources? Is the seldom mentioned '18 U.S. Code § 3491. Foreign documents' applicable ?
The warrant applications were approved by a number of high-ranking officials, including former FBI Director James Comey, former FBI Deputy Director Andrew McCabe, former Deputy Attorney General Rod Rosenstein, and former Deputy Attorney General Sally Yates.


All recently revealed as the Bernie and Ruth Madoff's of the FBI and Justice system.


The memos obtained by Citizens United, and shared with the Washington Examiner, show Steele met with Deputy Assistant Secretary of State Kathleen Kavalec on Oct. 11 and admitted he was encouraged by a client to get his research out before the 2016 election, signaling a possible political motivation. The timing of the meeting is notable, as it was 10 days before the FBI used Steele's unverified dossier to obtain the original warrant to wiretap Page.

DiGenova served as an independent counsel in the 1990s for a case on former President Bill Clinton's passport before he was elected. Last year, it was announced diGenova and his wife and legal partner Victoria Toensing were joining Trump's legal team for the federal Russia investigation, but that plan was nixed within days. He had been highly critical of Mueller's Russia investigation, claiming that Trump had been "framed" by the Justice Department and the FBI, and has spread conspiracy theories about it.

But diGenova appears to have some knowledgeable sources.


While the rest of us struggle, Joe and Victoria maintain their finely tuned mental acuity by working difficult legal-term crossword puzzles and engaging in rapid fire, single digit math problems.


In April he said a "bombshell" report on Comey was imminent that included criminal referrals. Although diGenova's expectation for the report's release in two weeks was off the mark, Comey was criminally referred for his memos memorializing his conversations with Trump. The Justice Department declined to prosecute. In a piece published Wednesday, the Washington Examiner's Byron York confirmed with sources that Horowitz is preparing to release a report on Comey's conduct in the Trump-Russia investigation, separate from the report on alleged FISA abuses.



Related: Hot Air - DoJ Inspector General To Report On Comey's Conduct In Separate Report
Posted by: Besoeker || 08/29/2019 00:25 || Comments || Link || E-Mail|| [6590 views] Top|| File under:
Intelligence Insiders: 'Establishment' Officials In DNI Still Withholding Documents From Attorney General
[Red State] On May 23rd, President Trump granted Barr the authority to declassify any documents he and his team required to conduct their investigation into the origins of the Trump/Russia probe. The President also ordered the intelligence community to comply with all of Barr's requests. According to Real Clear Investigation's Paul Sperry, inside sources say that "establishment" officials inside the Office of the Director of National Intelligence (DNI) have continued to withhold documents which Barr has requested.

Both the Director, Dan Coats, and his deputy, Sue Gordon, left the agency on August 15th. Gordon was said to be a close ally of former-CIA Director Brennan's.

Although Coats and Gordon have departed, agency officials have continued to "drag their feet."

Sperry writes that the specific documents being withheld include:

1. Evidence that President Obama's CIA, FBI, and Justice Department illegally eavesdropped on the Trump campaign.

2. President Obama and CIA chief John Brennan: key briefing still under wraps.

3. An August 2016 briefing CIA Director John Brennan hand-delivered in a sealed envelope to Obama, containing information from what Brennan claimed was "a critical informant close to Putin." The informant is believed to have actually been a Russian source recycled from the largely debunked dossier compiled by ex-British agent Christopher Steele for the Hillary Clinton campaign.

An email exchange from December 2016 between Brennan and FBI Director James Comey, in which Brennan is said to have argued for using the dossier in early drafts of the task force's much-hyped January 2017 intelligence assessment. That spread the narrative that Russian President Vladimir Putin ordered the alleged Clinton campaign hacking to steal the election for Trump.

Copies of all FBI, CIA and State Department records related to Joseph Mifsud, the mysterious Maltese professor whose statements regarding Papadopoulos allegedly triggered the original Russia-collusion probe.

4. Transcripts of 53 closed-door interviews of FBI and Justice Department officials and other witnesses conducted by the House Intelligence Committee. The files were sent to the agency last November.

The DNI was created after 9/11 and is now the "gatekeeper" for much of the government's classified information.

A source "close to the situation" told Sperry that, "There's been a huge impasse in getting key documents to Congress and declassified during the Russia investigation. Several House members, especially Devin Nunes [of House Intelligence] and Mark Meadows [of House Oversight)] were upset that Coats refused to cooperate in releasing this explosive material to Congress...It was clear Coats was not acting on the president's behalf and had been co-opted by the intelligence bureaucracy."
Posted by: Besoeker || 08/29/2019 00:00 || Comments || Link || E-Mail|| [6476 views] Top|| File under:
Racism in US is institutional 'white man's problem': Joe Biden
[DAWN] Racism in America is an institutional "white man's problem visited on people of color", former US Vice President
Joe Foreign Policy Whiz Kid Biden

...Old, boring, a plagiarist, fond of hair sniffing and grabbing the protruding parts of women, and not whatcha call brilliant...

said on Tuesday, arguing that the way to attack the issue is to defeat President
Donald Trump
...Perhaps no man has ever had as much fun being president of the US...

and hold him responsible for deepening the nation's racial divide.
Taking aim at incendiary racial appeals by Trump, Biden said in an interview with a small group of
news hound
s that a president's words can "appeal to the worst damn instincts of human nature", just as they can move markets or take a nation into war.
Biden is leading his Democratic challengers for the presidential nomination in almost all polls, largely because of the support of black voters. He has made appealing to them central to his candidacy and vowed to make maximising black and Latino turnout an "overwhelming focus" of his effort. The interview, more than an hour long, focused largely on racial issues.
"White folks are the reason we have institutional racism," Biden said. "There has always been racism in America. White supremacists have always existed, they still exist." He added later that in his administration, it would "not be tolerated".
By highlighting the nation's racial tensions and placing blame on Trump, Biden is showing that he, too, is willing to make race a core campaign issue, but from the opposite perspective of the president. Turnout and enthusiasm among black voters will be critical for the Democratic nominee, notably to try to reclaim states like Pennsylvania, Michigan and Wisconsin. He also emphasised a crossover appeal to both black voters and non-college-educated white voters.
Posted by: Fred || 08/29/2019 00:00 || Comments || Link || E-Mail|| [6468 views] Top|| File under:
Stacey 'Boxcar' Abrams says she won't run for Georgia Senate seat
[The Hill] Former Georgia gubernatorial candidate Stacey Abrams on Wednesday ruled out running for the Senate next year following news that Sen. Johnny Isakson (R-Ga.) would retire.


Abrams won't run, but former Georgia, US Congressman Lynn Westmoreland (graphic) may.


"Our thoughts are with Senator Isakson and his family. Leader Abrams' focus will not change: she will lead voter protection efforts in key states across the country, and make sure Democrats are successful in Georgia in 2020," an Abrams spokesman said in a statement.

"While she will not be a candidate herself, she is committed to helping Democratic candidates win both Senate races next year."

A special election will be held next year to fill the seat being vacated by Isakson, 74, who said earlier Wednesday he would retire at the end of 2019, citing health issues.

Isakson's announcement sparked immediate talk that Democrats would try to get Abrams, who lost the state's 2018 gubernatorial race, to run for Isakson's seat in the special election.

The special election will be held to fill the remaining two years of Isakson's term during the next regularly scheduled election, meaning Georgia voters will cast ballots for both of the state's Senate seats in 2020, when Sen. David Perdue (R-Ga.) is also up for reelection.



Related: The Hill - Georgia GOP abuzz about Senate vacancy.
Posted by: Besoeker || 08/29/2019 00:00 || Comments || Link || E-Mail|| [6479 views] Top|| File under:
DHS bars Dem staffers from visiting border facilities after 'rude' and 'disruptive' behavior
[Fox News] The Department of Homeland Security (DHS) has barred Democratic staffers from the House Oversight Committee from visiting Customs and Border Protection (CBP) facilities at the U.S.-Mexico border as part of a planned trip this week after committee staff allegedly were "disruptive" and refused to follow instructions during their last trip, Fox News has learned.

Committee Chairman Elijah Cummings, D-Md., had sent his staff to visit border facilities for "oversight inspections" last week and planned to send staff again to view Immigration and Customs Enforcement (ICE) and CBP centers.


POS staffers from a POS Congressman. *SPIT*


But sources told Fox News that DHS has revoked access to CBP facilities for the upcoming visit, citing staff behavior that "interfered" with law enforcement operations -- including refusing to leave one site after their scheduled window, skipping some tours and being "rude" to officers. A DHS official said that ICE visits will still be allowed this week, but with a two-hour time limit. One of those visits took place on Tuesday.

"Due to the operational burden placed on the field by their refusal to comply with instruction during last week's STAFFDEL [staff delegation visit], CBP pulled the trip in which more site visits were to take place at CBP and ICE facilities this week," a senior DHS official told Fox News in an email Wednesday. "DHS communicated to the committee that due to their conduct, CBP could not support visits from the committee this week."

A Democratic source suggested the visit is being nixed due to concerns about what staff were learning from detainees about conditions on the ground.

That's not how the agency described it. Last week, following a visit to one of the first facilities on the committee staff's itinerary, DHS Assistant Secretary of Legislative Affairs Christine Ciccone wrote to Cummings, notifying him that due to his staff's violations of guidelines, their planned follow-up tour could not be accommodated.

"During discussions between Department and Committee staff, however, the Committee staff repeatedly stated that they do not intend to abide by DHS guidelines," Ciccone wrote in the letter obtained by Fox News. "In light of this, we are unable to accommodate your staff's visit … unless we receive a firm commitment that the Committee and its staff will comply fully with all existing guidelines and policies."

She added that the staff's attempts to "conduct interviews and take photographs" without limitations are "a significant deviation" from DHS policy and "could jeopardize" the department's ability to meet legal obligations.

The night before last week's visits, DHS officials had a "late-night" phone call with committee staff, urging them to "respect officers on the ground" as to not "disrupt business" at facilities.

But according to a CBP official, the committee's chief counsel, who led the delegation starting in Yuma, Ariz., "refused to leave the facility after the hour-long tour," despite previously agreeing to a 45-minute tour at each location.
Posted by: Frank G || 08/29/2019 00:00 || Comments || Link || E-Mail|| [6467 views] Top|| File under:
Science & Technology
Video captures glitching Mississippi voting machines flipping votes
[Naked Security] "It is not letting me vote for who I want to vote for," a Mississippi voter said in a video that shows him repeatedly pushing a button on an electronic touch-screen voting machine that keeps switching his vote to another candidate.

On Tuesday morning, the date of Mississippi's Republican primary election for governor, the video was posted to Twitter...

...and to Facebook by user Sally Kate Walker, who wrote this as a caption:

Ummmm ... seems legit, Mississippi.

Walker said in a comment that the incident happened in Oxford, Miss., in Lafayette County. A local paper, the Clarion Ledger, reported that as of Tuesday night, there were at least three reports confirmed by state elections officials of voting machines in two counties changing voters' selections in the state's GOP governor primary runoff.

The machines were switching voters' selections from Bill Waller Jr.- a former Supreme Court Chief justice ‐ to Lt. Gov. Tate Reeves. Waller's campaign told the Clarion Ledger it also received reports of misbehaving voter machines in at least seven other counties.

Waller conceded to Reeves around 9 p.m. on Tuesday night. With Reeves leading 54% to Waller's 46%, it looks unlikely that the glitches affected the outcome.

Before the malfunctioning machine was discovered in Lafayette County, the machine ‐ reportedly a paperless AccuVote TSX from Diebold - only recorded 19 votes, according to Anna Moak, a spokeswoman for the Secretary of State's Office. A technician was dispatched, and the machine is being replaced, she said.


Expect a lot of this suddenly switching to the demoncrats come 2020
Posted by: DarthVader || 08/29/2019 10:04 || Comments || Link || E-Mail|| [6483 views] Top|| File under:
Who's in the News
25
[untagged]
6
Taliban
4
Arab Spring
4
Govt of Iran
4
al-Nusra
3
Govt of Pakistan
3
Islamic State
3
Sublime Porte
2
Hamas
2
Govt of Iran Proxies
2
Hezbollah
2
Govt of Iraq
2
Govt of Sudan
2
Commies
1
Moslem Colonists
1
Narcos
Bookmark
E-Mail Me
The Classics
The O Club
Rantburg Store
The Bloids
The Never-ending Story
Thugburg
Gulf War I
The Way We Were
Bio
Merry-Go-Blog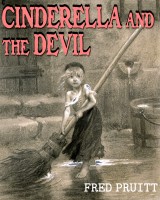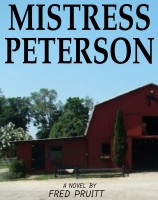 On Sale now!


A multi-volume chronology and reference guide set detailing three years of the Mexican Drug War between 2010 and 2012.

Rantburg.com and borderlandbeat.com correspondent and author Chris Covert presents his first non-fiction work detailing the drug and gang related violence in Mexico.

Chris gives us Mexican press dispatches of drug and gang war violence over three years, presented in a multi volume set intended to chronicle the death, violence and mayhem which has dominated Mexico for six years.
Click here for more information


Meet the Mods
In no particular order...


Steve White
Seafarious
Pappy
lotp
Scooter McGruder
john frum
tu3031
badanov
sherry
ryuge
GolfBravoUSMC
Bright Pebbles
trailing wife
Gloria
Fred
Besoeker
Glenmore
Frank G
3dc
Skidmark
Alaska Paul



Better than the average link...



Rantburg was assembled from recycled algorithms in the United States of America. No trees were destroyed in the production of this weblog. We did hurt some, though. Sorry.
34.231.243.21

Help keep the Burg running! Paypal: