-Lurid Crime Tales-
Federal Judge Orders DHS to Produce 'Preservation Requests' for Email Records
[JUDICIALWATCH.ORG] Judicial Watch announced that a federal court judge ordered the Department of Homeland Security (DHS) to produce this week any "preservation requests" for emails sent to Homeland Security Secretary Jeh Johnson, Deputy Secretary Alejandro Mayorkas, Chief of Staff Christian Marrone, and General Counsel Stevan Bunnell.

The order from U.S District Court Judge Randolph Moss came in a Freedom of Information Act (FOIA) lawsuit seeking agency records in the personal email accounts used by the four top Homeland Security officials (Judicial Watch v U.S. Department of Homeland Security (No. 1:16-cv-00967)). The court order, issued last week after a hearing, requires DHS to comply by January 12 (Thursday).

At last week's January 5 hearing, Obama Justice Department lawyers confirmed that nothing had been done to retrieve government records from Jeh Johnson or the other officials' accounts.
Posted by: Fred || 01/11/2017 00:00 || Comments || Link || E-Mail|| [336083 views] Top|| File under:
Home Front: Politix
OMG! Fake News and CIA Fell for Incredible
[PJ] Here is the latest Fake News lie: They actually believe this crap -- Trump partook in "golden showers" in Russia with prostitutes on a bed Obama once slept on... Russia then blackmailed Trump, not by asking for money or influence in his business deals, but by forcing him to run for president against all odds and win?

Here is the story that the CIA and idiots in the FAKE NEWS Media are pushing on America ‐ Here's what they want us to believe -- Let's recount:

Skipping down

And no one questioned this report? Seriously?

America, let's face it. After eight years of Obama, we are in worse shape than we thought. No wonder Americans trust Wikileaks over the intelligence community.
Posted by: Besoeker || 01/11/2017 02:54 || Comments || Link || E-Mail|| [336077 views] Top|| File under:
Former Pro-Clinton Super PAC Staffer Says Sanders Backers Were Threatened
[Free Beacon] Leaders of a pro-Hillary Clinton political group threatened to fire employees who questioned its founder's criticism of Vermont Sen. Bernie Sanders, according to a former staffer.

Employees of American Bridge 21st Century, an opposition research-focused super PAC that backed Clinton's candidacy, "had their employment threatened when they complained" about the treatment of Sanders, said Will Urquhart, formerly an American Bridge video tracker.

Urquhart revealed the group's treatment of Sanders supporters in a pair of tweets on Tuesday. He was responding to statements by American Bridge founder David Brock, who publicly apologized on Tuesday for his treatment of Sanders.

"I recognize that there were a few moments when my drive to put Hillary in the White House led me to take too stiff a jab," Brock wrote in a post on Medium. "I own up to that, I regret it, and I apologize to you and your supporters for it."

Brock's network of political groups, including blog Blue Nation Review and American Bridge spinoff Correct the Record, attacked Sanders as a radical, single-issue candidate myopically focused on the supposed misdeeds of Wall Street. Correct the Record even linked Sanders to unpopular British Labour Party leader Jeremy Corbyn and late Venezuelan strongman Hugo Chavez.

Posted by: Besoeker || 01/11/2017 02:45 || Comments || Link || E-Mail|| [336072 views] Top|| File under:
Dems (Sen. Chuck Schumer) Pushing Ethics Probe for Trump Pick Also Traded in Covered Securities
[Free Beacon] Congressional Democrats pushing for an ethics probe into a Trump cabinet nominee's stock trades have their own histories of investing in sectors of the economy they oversee, public records show.

Senate Minority Leader Chuck Schumer (D., N.Y.) last week called for an investigation into stock trades by Rep. Tom Price (R., N.C.), who President-elect Donald Trump has tapped to lead the Department of Health and Human Services.

Schumer and Senate Democrats are focusing on Price's stock portfolio and trading history, which has included holdings in a number of health and insurance companies.

"We don't know if he broke the law, but there are certainly enough serious questions to warrant an investigation before any hearing is held on Congressman Price to become secretary of HHS," Schumer said at a press conference last week.

Senate Democrats' strategy on the Price nomination is part of a larger focus on alleged conflicts of interest among Trump cabinet nominees. However, unlike a number of those nominees Price's personal financial information is publicly available due to reporting requirements for members of Congress.

At issue are 40 trades in health industry companies worth more than $300,000. Schumer and Sens. Patty Murray (D., Wash.) and Ron Wyden (D., Ore.), the ranking Democrats on the Health and Finance Committees, respectively, want to put Price's nomination on hold pending an investigation into those trades and whether they coincided with legislation written or supported by Price.

That strategy could open up Senate Democrats to criticism, as Schumer, Wyden, and Democratic members of the Finance and Health Committees, which will both hold confirmation hearings for Price next week, have also traded in industries they oversee.

Schumer himself owned securities that likely benefitted from policies he advanced in his official capacity.
Posted by: Besoeker || 01/11/2017 02:32 || Comments || Link || E-Mail|| [336074 views] Top|| File under:
Intel chiefs presented Trump with claims of Russian efforts to compromise him
[CNN] Classified documents presented last week to President Obama and President-elect Trump included allegations that Russian operatives claim to have compromising personal and financial information about Mr. Trump, multiple US officials with direct knowledge of the briefings tell CNN.


The money shot:


The allegations were presented in a two-page synopsis that was appended to a report on Russian interference in the 2016 election. The allegations came, in part, from memos compiled by a former British intelligence operative, whose past work US intelligence officials consider credible. The FBI is investigating the credibility and accuracy of these allegations, which are based primarily on information from Russian sources, but has not confirmed many essential details in the memos about Mr. Trump.

The classified briefings last week were presented by four of the senior-most US intelligence chiefs -- Director of National Intelligence James Clapper, FBI Director James Comey, CIA Director John Brennan, and NSA Director Admiral Mike Rogers.

One reason the nation's intelligence chiefs took the extraordinary step of including the synopsis in the briefing documents was to make the President-elect aware that such allegations involving him are circulating among intelligence agencies, senior members of Congress and other government officials in Washington, multiple sources tell CNN.

Related from Breitart and Buzzfeed: Peak 'Fake News': BuzzFeed, CNN Target Trump with Admittedly Unverifiable Russia 'Memos'

Posted by: Blossom Unains5562 || 01/11/2017 00:00 || Comments || Link || E-Mail|| [336072 views] Top|| File under:
Senator conducts Stalinesque show trial
Vietnam War "hero" Senator Dick Blumenthal decided to take the best left-wing opposition research and throw it at Senator Jeff Sessions, Trump's pick for Attorney General. In a creepy scene out of the Soviet Union, Blumenthal demanded that Senator Sessions disavow Horowitz and the Freedom Center.

"At an event called Restoration Weekend, you gave a speech praising a man named David Horowitz as a man I admire," Blumenthal sneered. "David Horowitz has said, among other things, that, quote, all the major Muslim organizations in America are connected to the Muslim Brotherhood, and quote, 80 percent of mosques are filled with hate against Jews and Americans."

Blumenthal demanded to know whether Sessions was embarrassed to have praised David Horowitz.

Sessions refused Blumenthal's demand and instead praised Horowitz's "brilliant book" Radical Son, recalling it as a "powerful and moving story of how he moved from the unprincipled radical totalitarian left to a more traditional American person."

"He's a most brilliant individual and has a remarkable story."


More and a video at the link
Posted by: badanov || 01/11/2017 00:00 || Comments || Link || E-Mail|| [336069 views] Top|| File under:
CA lt. Gov. Gavin Newsom Says He Knows How To Stop Trump's Border Wall
California's Lt. Governor Gavin Newsom on Monday said that President-elect Donald Trump's plan to build a wall along the border will run into trouble in California.

Speaking with 'The Gold State' podcast, he said that the state could sue under the California Environmental Quality Act or its federal equivalent, the National Environmental Policy Act, utilizing a common tactic that has been used to delay or kill various development projects around the state.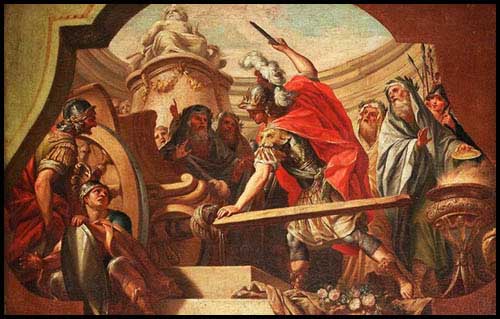 "There's something called CEQA in California -- NEPA at the federal level," Newsom said. "There's indigenous lands and autonomies relating to governance on those lands. There are all kinds of obstructions as it relates to just getting zoning approval and getting building permits. All those things could be made very, very challenging for the administration."

The law, which was passed in 1970, has been credited with help protecting the state's environment, but also is a frequent source of criticism for its unintended consequences. Governor Jerry Brown's plan to spur housing development last year collapsed in part because environmentalists and labor unions believed the [CitizenSlant] plan was an end-run around CEQA.
How, again, did that "Gordian Knot" thingie work out?


When Congress authorizes the wall, it exempts it from state and federal EPA review. That takes care of that.
Posted by: Blossom Unains5562 || 01/11/2017 00:00 || Comments || Link || E-Mail|| [336071 views] Top|| File under:
Rep. Gutierrez to skip inauguration to protest Trump
[WASHINGTONTIMES] Congress's top immigrant-rights immigrant entitlements advocate said Tuesday that he'll skip next week's inauguration, saying he can't stomach seeing President-elect Donald Trump


...New York real estate developer, described by Dems as illiterate, racist, misogynistic, and what ever other unpleasant descriptions they can think of, elected by the rest of us as 45th President of the United States...


take the oath of office.

Rep. Luis V. Gutierrez, an Illinois Democrat who for years has led the push to legalize illegal immigrants colonists, said Mr. Trump's past remarks about racial and religious minorities -- and particularly women -- are 'something I can never un-hear."

"Sorry. That is never OK," Mr. Gutierrez said in a speech on the House floor.

Instead, he said, he'll participate in a women's march a day later.

He said he went to both inaugurations for former President George W. Bush, and it's not partisanship that's driving him away. Instead, he said, Mr. Trump is an exceptional case.
Posted by: Fred || 01/11/2017 00:00 || Comments || Link || E-Mail|| [336088 views] Top|| File under:
Sessions race-baited by Dems
[WSJ] Sen. Jeff Sessions, President-elect Donald Trump


...New York real estate developer, described by Dems as illiterate, racist, misogynistic, and what ever other unpleasant descriptions they can think of, elected by the rest of us as 45th President of the United States...


's choice for U.S. attorney general, forcefully rejected accusations that he has racist views, and departed from several of Mr. Trump's campaign stances during a Senate confirmation hearing on Tuesday that drew tough questioning from his

fellow wardheelers

.

Mr. Sessions, a Republican from Alabama, said he doesn't support a ban on

Moslem

s entering the U.S., as Mr. Trump once proposed, and noted that the use of waterboarding is illegal under current law. Mr. Trump has advocated using that practice more frequently on terror suspects.

The nominee said he wouldn't serve as a rubber stamp for the incoming administration and would recuse himself on any pending investigation into Mr. Trump's opponent during the presidential campaign, Democrat
Hillary Clinton
... former first lady, former secretary of state, former presidential candidate, sometimes described by her supporters as the smartest woman in the world, usually described by the rest of us as a crook...
. "You have to say 'no' sometimes...for the good of the country," Mr. Sessions said at the start of the hearing in the Senate, which is set to elevate one of its most conservative members to run the Justice Department.
Posted by: Fred || 01/11/2017 00:00 || Comments || Link || E-Mail|| [336071 views] Top|| File under:
Chuck Schumer trolls Mitch McConnell with copy of his own letter
[YAHOO] Democratic Senate Minority Leader Chuck Schumer

Senator-for-life from New York, renowned for his love of standing in front of cameras. Schumer has been a professional politician since 1975, when disco was in flower. Senate minority leader as of 2017.
threw Republican Senate Majority Leader Mitch McConnell's own words back in his face, tussling over President-elect Donald Trump


...New York real estate developer, described by Dems as illiterate, racist, misogynistic, and what ever other unpleasant descriptions they can think of, elected by the rest of us as 45th President of the United States...


's Cabinet picks.

Schumer announced on Monday that he is sending McConnell a copy of a letter the Republican wrote in 2009 outlining "standards" for

President B.O.

's Cabinet nominees. In a speech on the Senate floor and a tweet in which he shared a handwritten version of the letter with McConnell's signature crossed out, Schumer suggested he is trying to show his requests are "reasonable." Confirmation hearings are set to begin on Tuesday, but some of Trump's nominees have not completed ethics reviews.

In his speech, Schumer raised concerns about what he described as a "jammed" schedule with multiple hearings being held on the same day. Schumer also pointed out that the director of the Office of Government Ethics has raised concerns about the pace of the hearings and said some of the nominees have not undergone reviews.

"We're not doing this for sport. Democrats feel very strongly that pushing for a thorough and thoughtful vetting process is the right thing to do," Schumer said, later adding, "Our caucus was and is concerned about the timely completion of the standard paperwork and ethics clearance for nominees before proceeding full-steam ahead with their confirmation hearings and votes."


Posted by: Fred || 01/11/2017 00:00 || Comments || Link || E-Mail|| [336075 views] Top|| File under:
Israel-Palestine-Jordan
France Prepares Yet Another Anti-Israel International Assault, with Obama's Blessing
[Breitbart] President Obama has gone rogue and only one man can protect American democracy in the next few days: the President-elect.

On January 15, 2017, with only five days left after 2,917 days in office, President Barack Obama is planning once again to feed Israel to the international wolves. The move is intended to tie the hands of President Donald Trump and is a direct repudiation of the will of the American electorate who rejected Obama's calamitous foreign policy and a repeat performance by his secretary of state.

On Sunday, France is scheduled to hold an international conference to unleash an international mob on Israel. The meeting is taking place with Obama's direct connivance. Seventy-states have been lined up to impose their preferences on the Middle East's only democracy. Israelis are still dying in Israeli streets after seventy years of unending Arab terror ‐ and the folks sitting in Paris munching on croissants know best how to protect Israeli national security.

The bare-faced power-grab by France and its Arab allies ‐ with the blessing of President Obama ‐ raises unavoidable questions: Who will attend? If they attend, how senior a representative will be sent by the main players on the Security Council: the U.S., Russia, and the United Kingdom? Will attendees sign on to an outcome document imperiling Israel that is already circulating? Will the Middle East Quartet ‐ composed of the U.S., the EU, Russia and the UN ‐ approve of the outcome document? Will a UN Security Council subsequently approve of the outcome document before January 20, 2017?

The French meeting follows on President Obama helping to ram through a UN Security Council resolution on December 23, 2016 that was clearly intended to unleash a legal and economic pogrom against the Jewish state. It didn't take long for Palestinian terrorists to get the message: sidelining a negotiated solution between the parties by strong-arming an Israeli villain at the UN was a greenlight for the enforcers in Gaza City and Ramallah.
Posted by: Besoeker || 01/11/2017 09:24 || Comments || Link || E-Mail|| [336078 views] Top|| File under:
Who's in the News
40
[untagged]
11
Islamic State
4
Arab Spring
3
Taliban
1
Ansar al-Sharia
1
Ansar Bayt al-Maqdis (IS)
1
al-Shabaab
1
Baloch Liberation Army
1
Govt of Iran
1
Govt of Pakistan
1
Hamas
1
al-Qaeda in Arabia
1
Lashkar e-Taiba
1
Moslem Colonists
1
Muslim Brotherhood
1
Palestinian Authority
1
Pirates
1
Salafists
1
Sublime Porte
1
al-Nusra
Bookmark
E-Mail Me
The Classics
The O Club
Rantburg Store
The Bloids
The Never-ending Story
Thugburg
Gulf War I
The Way We Were
Bio
Merry-Go-Blog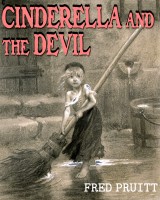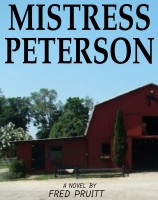 On Sale now!


A multi-volume chronology and reference guide set detailing three years of the Mexican Drug War between 2010 and 2012.

Rantburg.com and borderlandbeat.com correspondent and author Chris Covert presents his first non-fiction work detailing the drug and gang related violence in Mexico.

Chris gives us Mexican press dispatches of drug and gang war violence over three years, presented in a multi volume set intended to chronicle the death, violence and mayhem which has dominated Mexico for six years.
Click here for more information


Meet the Mods
In no particular order...


Steve White
Seafarious
tu3031
badanov
sherry
ryuge
GolfBravoUSMC
Bright Pebbles
trailing wife
Gloria
Fred
Besoeker
Glenmore
Frank G
3dc
Skidmark



Better than the average link...



Rantburg was assembled from recycled algorithms in the United States of America. No trees were destroyed in the production of this weblog. We did hurt some, though. Sorry.
3.235.188.113

Help keep the Burg running! Paypal: