Economy
Krugman calls Obama 'clueless,' says 'we're doomed'
Liberal opnion-maker Paul Krugman has become increasingly frustrated with President Obama in recent weeks, judging by some of his posts.

Today, he slams Obama for saying he "doesn't begrudge" executives getting big bonuses. "[H]ow is it possible, at this late date, for Obama to be this clueless?" he asks.

He continues:
There's good reason to feel outraged at the growing appearance that we're running a system of lemon socialism, in which losses are public but gains are private. And at the very least, you would think that Obama would understand the importance of acknowledging public anger over what's happening.

But no. If the Bloomberg story is to be believed, Obama thinks his key to electoral success is to trumpet "the influence corporate leaders have had on his economic policies."

We're doomed.
Posted by: Fred || 02/11/2010 00:00 || Comments || Link || E-Mail|| [10794 views] Top|| File under:
Obama 'Agnostic' on Deficit Cuts, Won't Prejudge Tax Increases
President Barack Obama said he is "agnostic' about raising taxes on households making less than $250,000 as part of a broad effort to rein in the budget deficit.

Obama, in a Feb. 9 Oval Office interview, said that a presidential commission on the budget needs to consider all options for reducing the deficit, including tax increases and cuts in spending on entitlement programs such as Social Security and Medicare.

"The whole point of it is to make sure that all ideas are on the table,' the president said in the interview with Bloomberg BusinessWeek, which will appear on newsstands Friday. "So what I want to do is to be completely agnostic, in terms of solutions.'

Obama repeatedly vowed during the 2008 presidential election campaign that he would not raise taxes on individuals making less than $200,000 and households earning less than $250,000 a year. When senior White House economic adviser Lawrence H. Summers and Treasury Secretary Timothy F. Geithner suggested in August that the administration might be open to going back on that pledge, White House press secretary Robert Gibbs quickly reiterated the president's promise.

In the interview, Obama said that putting preconditions on the agenda of a bipartisan advisory commission, which he said he would soon establish, would just undermine its purpose.

"What I can't do is to set the thing up where a whole bunch of things are off the table,' Obama said. "Some would say we can't look at entitlements. There are going to be some that say we can't look at taxes, and pretty soon, you just can't solve the problem.'

Politically Risky

It would be politically risky for Obama to abandon his promise not to increase taxes on the middle class. Only 26 percent of Americans surveyed in a December poll by Bloomberg News said they favored such a step as a way to reduce the budget shortfall.

Many economists, including conservatives such as former Federal Reserve Chairman Alan Greenspan, argue that tax increases will be necessary as part of a broad package to control the deficit, which the White House projects will hit a record $1.6 trillion in the fiscal year ending on Sept. 30.

Obama said the U.S. was faced with a "structural deficit' that was in place before the recession began and that was only made worse by the deepest drop in the economy since the 1930s.

Revenue 'Mismatch'

"Our real problem is not the spike in spending last year, or the lost, even the lost revenues last year, as significant as those are,' he said. "The real problem has to do with the fact that there is a just a mismatch between the amount of money coming in and the amount of money going out. And that is going to require some big, tough choices that, so far, the political system has been unable to deal with.'

The administration hopes the bipartisan commission will make it easier to produce a comprehensive plan to reduce the budget gap to a sustainable level, often described as 3 percent of the overall economy, by 2015.

The White House decided to set up the group on its own after the Senate blocked a measure to establish a congressional panel whose recommendations would have been guaranteed a vote by lawmakers. Opponents, including a majority of Senate Republicans, complained that the plan would result in tax increases and that Congress wouldn't have a chance to amend the panel's recommendations. Under a presidentially appointed commission, Congress could ignore any panel recommendations.

Republican Skepticism

House Republican leader John Boehner has expressed skepticism about the Obama commission and has sought assurances from the White House that its makeup would be bipartisan and not predisposed to tax increases. The Ohio Republican said he is still considering whether to appoint members from his party to the panel after a Feb. 9 meeting with the president.

Americans' favorite way of cutting the budget deficit is by raising taxes on the wealthy, according to the Bloomberg News poll conducted by Des Moines, Iowa-based Selzer & Co. Two-thirds of the 1,000 adults surveyed Dec. 3-7 backed that approach.

The Obama administration's budget already takes that route with its proposed $970 billion tax increase over the next decade on Americans earning more than $200,000 a year, largely by not extending former President George W. Bush's tax cuts for the wealthy beyond 2010.

Even with those revenues -- and a proposed three-year freeze on some discretionary spending by the government -- the administration still projects a deficit of $752 billion in 2015, equivalent to 3.9 percent of gross domestic product.

That's above the 3 percent mark that White House budget director Peter Orszag has said is necessary to stop the rise in government debt as a proportion of the economy.

Budget Gap

Analysts say that middle-class taxes will need to be increased because the government can't raise enough money from the wealthy alone to close the budget gap. "It's just not possible to get the revenue you need only from this group,' said Joel Slemrod, director of the Office of Tax Policy Research at the University of Michigan.

Going back on his campaign pledge would be fraught with risks for Obama. Former President George H.W. Bush paid a steep political price when he abandoned his 1988 campaign promise not to raise taxes, losing out in his bid for a second term to Bill Clinton.

Posted by: Beavis || 02/11/2010 12:27 || Comments || Link || E-Mail|| [10794 views] Top|| File under:
Coats Says He's In: Will Likely Contest Bayh For Old Senate Seat
Former U.S. Senator Dan Coats confirmed Wednesday he wants his old job back.

Coats told our partner in news WOWO Radio, he is overseeing signature drives to make a formal challenge for the senate seat held by Indiana Democrat Evan Bayh.

Coats talked openly about the fact he's getting lots of encouragement from national republican leaders and Hoosiers to make a serious run for the office he held from 1989 to 1998, before retiring to pursue other challenges, including a stint as U.S. Ambassador to Germany.

He says he feels federal spending in Washington is out of control right now, that he thinks the democrats' planned overhaul of health care is wrong, and he believes Senator Bayh is not resisting either of those things.

Instead, he feels Bayh is part of the problem.

Besides hearing from Coats himself, we picked up reaction from one of his likely primary opponents, and an IPFW political professor who thinks Coats may have some explaining to do.

Dan Coats/(R) Senate Campaign Announced: " This is the last thing I expected to do, but here I am. I think I'm answering the call and I'm going to put my heart and soul into this."

State Sen. Marlin Stutzman/(R) 13th District: " And we are in this race. I'm not dropping out. I believe that Hoosiers are looking for somebody outside of Washington. They're not looking for another Washington insider."

Prof. Michael Wolf, PhD./IPFW Political Science: " This year, the narrative is, kick the bums out. Dan Coats is out, but he's still a Washington person, so the narrative doesn't fit really what the republican message is."

Coats has until noon on February 16th to gather at least 500 valid signatures from citizens in each of Indiana's nine Congressional Districts, to properly certify his candidacy for Bayh's Senate seat.
Posted by: Fred || 02/11/2010 00:00 || Comments || Link || E-Mail|| [10794 views] Top|| File under:
Gov. Paterson's astounding press conference only deepens hole he is trying to climb out of
Most governors facing unsubstantiated rumors and unspoken innuendo would either say nothing or issue a forceful denial and move on.

Not in Albany.

Not our accidental governor, David Paterson, bless his heart.

If Paterson wanted to tamp down the buzz surrounding him, his truly astounding press conference on Tuesday only added to the din.

Obviously upset with unsubstantiated rumors - some in print and others in the blogosphere - that he'd had extramarital affairs since taking office, Paterson went into high-drama mode. There he was, on live television, ostensibly to talk about the looming snowstorm, going on and on about the rumors, giving more and more oxygen to gossip when he should have just kept his mouth shut.

"The only way I'm not going to be governor next year is at the ballot box, and the only way that I'll be leaving office before is in a box," Paterson said, assuring fresh headlines and sleazy gossip for at least another 24 hours.
Continued on Page 49
Posted by: Fred || 02/11/2010 00:00 || Comments || Link || E-Mail|| [10794 views] Top|| File under:
NY governor says he'll step aside only 'in a box'
New York Gov. David Paterson, defying calls from even fellow Democrats to drop out of the race for a full term, said Tuesday that he would leave only if the voters turned him out through the ballot box, or he's carried out "in a box."

Paterson spoke to reporters after several days of rumors sweeping the state Capitol about carousing in the governor's mansion, all of which Paterson strongly denied.

A few months after Paterson took over from his predecessor, who resigned in a prostitution scandal, his popularity plummeted and many Democrats voiced their preference that Attorney General Andrew Cuomo run for governor when Paterson's term is up.

That infighting and the recent rumormongering have further fractured state Democrats and added a decidedly weird edge to the national party's struggle to maintain ground it gained in the last election.


Posted by: Fred || 02/11/2010 00:00 || Comments || Link || E-Mail|| [10793 views] Top|| File under:
Paterson says criticism is racially motivated
At some point people roll their eyes and say, "oh, come on." I think most Noo Yawkers are just about there ...

In the midst of swirling rumors of a soon-to-be published bombshell story, New York Gov. David Paterson (D) said Wednesday that criticism of him has been motivated by his race.

Paterson, who is black and blind, said on Imus in the Morning that he has been the subject of "outrageous rumors" the past two weeks centering around a supposedly damaging report to be published in the New York Times this week.

"They're not really calling for different types of conduct and what I think is that I have been depicted in a way that has been racialized, sexualized, hyper-sexualized and dissolute," Paterson, referring to his critics, told host Don Imus on Fox Business Network.
Paterson has endured almost constant criticism since he assumed office in the wake of ex-Gov. Eliot Spitzer's (D) resignation in 2008 after it was reported he solicited a prostitute.

The former lieutenant governor Paterson, who faces a tough reelection battle, was subject to scrutiny when soon after he inauguration, he and his wife admitted that they both had extramarital affairs. Rumors surrounding the Times story focused on a possible affair, but Paterson has denied having another one and has said his spokesperson has said he would not resign as a result of the story.
Posted by: Fred || 02/11/2010 00:00 || Comments || Link || E-Mail|| [10796 views] Top|| File under:
King: Brennan's an 'egomaniac'
Deputy National Security Adviser John Brennan is an "egomaniac," a top ranking Republican said yesterday.

Rep. Pete King (R-N.Y.), the ranking members of the House Homeland Security Committee, made the comment in response to Brennan's USA Today op-ed in which he takes an implicit shot at Republicans, arguing that "politically motivated criticism and unfounded fear-mongering only serve the goals of al-Qaeda."

King was none too pleased, telling the National Review that Brennan's attack is "the most mindless, self-serving, and irresponsible statement that a homeland-security adviser can make."

More from King's interview:

"This is another case of John Brennan not knowing what he is talking about," King tells National Review Online. "Brennan is trying to be cute by saying that on Christmas Day he briefed Republicans and Democrats. Leave aside the fact that he didn't brief me, but he didn't tell anybody anything that day other than the bare facts that were pretty much known to the public. He said that [Umar Farouk Abdulmutallab] was in FBI custody. Now he's claiming that that means he told people that [Abdulmutallab] was receiving Miranda rights and no one objected. If that's what Brennan considers being honest and forthright, then we know that John Brennan is not being honest and forthright."
Posted by: Fred || 02/11/2010 00:00 || Comments || Link || E-Mail|| [10793 views] Top|| File under:
Rep. Watson to retire
Rep. Diane Watson (D-Calif.) is set to announce her retirement, according to Democratic sources.

Watson's central Los Angeles district isn't expected to be competitive in the general election, as it carries a distinct Democratic advantage as a majority-minority district. President Barack Obama won it 87-12 in 2008.

Former California State Assembly Speaker Karen Bass is thought to be an early front-runner to replace Watson.

Watson, 76, has served in Congress since 2001. Prior to that, President Bill Clinton appointed her ambassador to Micronesia.
Posted by: Fred || 02/11/2010 00:00 || Comments || Link || E-Mail|| [10793 views] Top|| File under:
Rep. Ehlers to retire
Rep. Vern Ehlers (R-Mich.) announced he's retiring at the end of his current term during a press conference in Grand Rapids Wednesday morning.

"While I regret leaving when so much more needs to be done, I know it is time for me to step down," he said. "I am in good health, but I recognize that I should complete this chapter of my life. I look forward to spending more time with my wife and my family in Grand Rapids."

The 76-year-old was thought to be close to retirement last cycle, but he opted to seek a ninth term in Congress. Now, Johanna Meulink, Ehlers' wife, is said to have health problems, which may have influenced his decision to throw in the towel, according to a GOP source.

Ehlers is the second Republican from Michigan to quit the delegation this cycle -- Rep. Pete Hoekstra (R-Mich.) is leaving his seat to run for governor.
Posted by: Fred || 02/11/2010 00:00 || Comments || Link || E-Mail|| [10794 views] Top|| File under:
Who's in the News
66
[untagged]
9
Govt of Iran
3
Jamaat-e-Islami
3
TTP
1
Hamas
1
al-Shabaab
1
Commies
Bookmark
E-Mail Me
The Classics
The O Club
Rantburg Store
The Bloids
The Never-ending Story
Thugburg
Gulf War I
The Way We Were
Bio
Merry-Go-Blog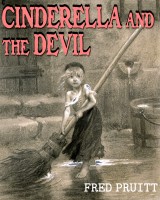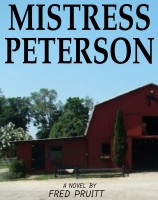 On Sale now!


A multi-volume chronology and reference guide set detailing three years of the Mexican Drug War between 2010 and 2012.

Rantburg.com and borderlandbeat.com correspondent and author Chris Covert presents his first non-fiction work detailing the drug and gang related violence in Mexico.

Chris gives us Mexican press dispatches of drug and gang war violence over three years, presented in a multi volume set intended to chronicle the death, violence and mayhem which has dominated Mexico for six years.
Click here for more information


Meet the Mods
In no particular order...


Steve White
Seafarious
tu3031
badanov
sherry
ryuge
GolfBravoUSMC
Bright Pebbles
trailing wife
Gloria
Fred
Besoeker
Glenmore
Frank G
3dc
Skidmark



Better than the average link...



Rantburg was assembled from recycled algorithms in the United States of America. No trees were destroyed in the production of this weblog. We did hurt some, though. Sorry.
34.231.21.105

Help keep the Burg running! Paypal: