Home Front: Politix
Obama becomes testy when asked real questions at Press Conference
Barack Obama's fourth solo White House press conference differed from his past efforts in many ways: It was held during the day instead of prime time. It was the first to be held in the briefing room. It featured a question that had been directly solicited by the White House.

And perhaps most notably, the feel was simply different. The president faced a press corps that at times seemed exasperated and was quick to challenge him, and Mr. Obama seemed more frustrated with his questioners than he has been in the past.

The primary point of contention was Iran. The president opened the press conference by ratcheting up his rhetoric, saying he is "appalled and outraged" by the violence and threats against protesters. He had been criticized in recent days by John McCain and others for not offering stronger criticism of the Iranian regime.

That prompted this question from Fox News' Major Garrett: "What took you so long?"

The president responded by saying, in part, "we've been entirely consistent, Major, in terms of how we've approached this."

That's a stretch – the president had previously been nowhere near as strong in his criticism as he was today. He was later short with Garrett, repeating exact words in response to a follow up on potential diplomatic relations with Iran.

Before you say, "hang on, this is conservative-leaning Fox you're talking about, it doesn't mean all that much," consider the fact that an even more contentious back-and-forths took place with other correspondents.

Here's an exchange between Mr. Obama and NBC's Chuck Todd:
Todd: Mr. President, I want to follow up on Iran. You have avoided, twice, spelling out consequences. You've hinted that there would be from the international community, if they continue to violate -- and you said "violate these norms." You seemed to hint that there -- there are human rights violations taking place.

MR. OBAMA: I'm not hinting. I think that when a young woman gets shot on the street when she gets out of her car, that's a problem.

Todd: Then why won't you spell out the consequences that the Iranian people...

MR. OBAMA: Because I think that we don't know yet how this thing is going to play out. I know everybody here is on a 24-hour news cycle. I'm not. OK?The next questioner was ABC's Jake Tapper, who opened, with, "Before I ask my question, I wonder if you could actually answer David's [on health care]." Mr. Obama didn't seem to like that.

"You think you're going to -- are you the ombudsman for the White House press corps?," he asked. "What's your question -- is that your question?"

The president soon attempted an uneasy joke after Tapper's question referenced Mr. Obama's "Spock-like language about the logic of the health care plan" – the president quipped "is that a crack on my ears?" – but it fell flat.

Mr. Obama would later knock a reporter's attempt to tie his smoking habit to yesterday's tobacco legislation because, he argued, the bill is focused on children.

"I think it's fair, Margaret, to just say that you just think it's neat to ask me about my smoking as opposed to it being relevant to my new law," he said.

With Bloomberg's Hans Nichols, the president got into a mini-argument about whether he would prognosticate about the ceiling for the unemployment rate; when Helen Thomas interjected as he was answering a question toward the end, he told Thomas to "hold on a second" but did not go back to her.

At one point, CBS News' Chip Reid asked if Mr. Obama was "influenced at all by John McCain and Lindsey Graham accusing you of being timid and weak." Responded Mr. Obama (albeit with a smile): "What do you think?"

All this said, the overall tone of the press conference was certainly civil. It just wasn't quite as civil as it has been in the past. Is this evidence that the press corps is turning against the president? That might be a stretch. But it does seem to reflect the fact that reporters have clear lines of inquiry on issues like Iran, health care and the economy -- and that Mr. Obama does not seem to be able to dismiss them quite as easily as he might like.
Posted by: GolfBravoUSMC || 06/23/2009 17:06 || Comments || Link || E-Mail|| [6473 views] Top|| File under:
Free Cool Aid in WaPo cafeteria
One factor that continues to work for Obama, however, is that most Americans still see him as a new type of Democrat, one "who will be careful with the public's money," rather than an old-style, "tax-and-spend Democrat." By this point in 1993, Clinton had lost the new-style label, which he had maintained over the first months of his presidency.
Confidence in Stimulus Plan Ebbs, Poll Finds
Barely half of Americans are now confident that President Obama's $787 billion stimulus measure will boost the economy, and the rapid rise in optimism about the state of the nation that followed the 2008 election has abated, according to a new Washington Post-ABC News poll.

, 52 percent now say the stimulus package has succeeded or will succeed in restoring the economy, compared with 59 percent two months ago. The falloff in confidence has been sharpest in the hard-hit Midwest, where fewer than half now see the government spending as succeeding. In April, six in 10 Midwesterners said the federal program had worked or would do so.

The tempered public outlook has not significantly affected Obama's overall approval rating, which at 65 percent in the new survey outpaces the ratings of Presidents George W. Bush and Bill Clinton at similar points in their tenures. But new questions about the stimulus package's effectiveness underscore the stakes for the Obama administration in the months ahead as it pushes for big reforms in health care and energy at the same time it attempts to revive the nation's flagging economy.

Obama maintains leverage on these issues in part because of the continuing weakness of his opposition. The survey found the favorability ratings of congressional Republicans at their lowest point in more than a decade. Obama also has significant advantages over GOP lawmakers in terms of public trust on dealing with the economy, health care, the deficit and the threat of terrorism, despite broad-based Republican criticism of his early actions on these fronts.

With unemployment projected to continue rising and fears that the big run-up in stock prices since February may have been a temporary trend, fixing the economy remains the most critical issue of Obama's presidency -- and retaining public confidence in his policies is an important element of his recovery strategy.

The shift in public assessments of the stimulus package has clear political ramifications: At the 100-day mark of Obama's presidency, 63 percent of people in states that were decided by fewer than 10 percentage points in November said the stimulus act had or would boost the economy. Today, in the telephone poll of 1,001 Americans conducted Thursday through Sunday, the number has plummeted to 50 percent in those closely contested states, with nearly as many now saying the stimulus program will not help the national economy.


The falloff since April cuts across partisan lines. Confidence in the package's effectiveness has dropped from 81 percent to 73 percent among Democrats and from 32 percent to 26 percent among Republicans. Among independents, it has dropped from 56 percent to 50 percent. What was once a clearly positive assessment of the program among independents (56 to 39 percent) is now an almost even split (50 to 47 percent).

Public confidence in the direction of the country remains well above pre-election lows, but in the new survey, that indicator stopped rising for the first time since the election. In April, the number of Americans saying things were moving in a positive direction hit 50 percent for the first time in more than six years, up from single digits before the November election. In the new survey, 47 percent said they believe the country is moving in the right direction and 50 percent said it is pretty seriously off on the wrong track.

Obama's approval rating is slightly lower than it was in April, and his disapproval figure has risen by five percentage points. In general, public approval of his handling of major issues is lower than his overall rating. Still, majorities of Americans said they approved of Obama's handling of the economy, health care and global warming.

Two weak points on the domestic front remain: Obama still gets tepid marks on his handling of problems facing the big U.S. automakers, and as many people disapprove as approve of his handling of the federal budget deficit. On the deficit, intensity runs against the president, with 35 percent "strongly" disapproving, compared with 22 percent who say they are solidly behind his efforts.

More broadly, worries about the deficit remain widespread, with almost nine in 10 Americans saying they are "very" or "somewhat" concerned about its size.

One factor that continues to work for Obama, however, is that most Americans still see him as a new type of Democrat, one "who will be careful with the public's money," rather than an old-style, "tax-and-spend Democrat." By this point in 1993, Clinton had lost the new-style label, which he had maintained over the first months of his presidency.
Posted by: GolfBravoUSMC || 06/23/2009 16:39 || Comments || Link || E-Mail|| [6473 views] Top|| File under:
Walpin-gate opens wider
President Obama's excuses for firing AmeriCorps Inspector General Gerald Walpin look weaker every day. The FBI has opened an investigation into a Sacramento program formerly run by a close ally of President Obama's, giving credence to the IG's work.

The president fired Mr. Walpin June 11 after Mr. Walpin filed two reports critical of Obama friends. The highest-profile of the two reports focused on misuse of funds at Sacramento's St. Hope Academy, then run by former NBA star Kevin Johnson before Mr. Johnson was elected Sacramento's mayor in November. Mr. Johnson was a frequent stump speaker for Mr. Obama during last year's campaign and has claimed in TV interviews to be particularly good friends with first lady Michelle Obama.

The inspector general detailed numerous irregularities in St. Hope's use of AmeriCorps funds, including AmeriCorps grantees being used to wash Mr. Johnson's car. Mr. Walpin complained vociferously, though, that acting U.S. Attorney Lawrence G. Brown had negotiated far too lenient a settlement of the charges against Mayor Johnson and St. Hope.

In turn, the U.S. attorney filed a complaint against Mr. Walpin, charging him with unethical behavior throughout the investigation. The White House fired Mr. Walpin long before the relevant committee would have finished its assessment of the U.S. attorney's complaint.

As The Washington Times reported in a previous editorial, U.S. Attorney Brown's complaint included at least two major, easily discernible errors of fact. Many other complaints against Mr. Walpin, both by Mr. Brown and by other AmeriCorps officials, were strangely petty in nature.

Now here is where the story gets really interesting. On the very same day that the president fired Mr. Walpin, St. Hope's executive director, Rick Maya, left his job at St. Hope. He did not go quietly. His resignation letter charged Mr. Johnson and several St. Hope board members with numerous ethical violations. Most explosively, he charged that a board member improperly deleted e-mails of Mr. Johnson's that already were under a federal subpoena.

Suddenly, the problems at St. Hope begin to look as severe as Mr. Walpin had charged rather than being minor infractions.

On Wednesday, the Sacramento Bee reported that Mr. Maya's allegations have been deemed serious enough that the FBI is investigating potential obstruction of justice at St. Hope. In that light, the firing of Mr. Walpin, who properly blew the whistle on mismanagement and possible corruption, looks ill-considered.

Early last week, Sen. Charles E. Grassley, Iowa Republican, and Sen. Claire McCaskill, Missouri Democrat, publicly questioned the White House handling of the firing, as did Rep. Darrell Issa, California Republican. On Thursday, Sen. Orrin G. Hatch, Utah Republican, and Sen. Michael B. Enzi, Wyoming Republican, sent a strongly worded letter to the White House indicating serious reservations about whether the administration had abided by the laws governing inspectors general.

It also was learned last week that the White House is involved in major disputes with two other inspectors general who were poking around the administration's business, including Neil M. Barofsky, whose job is to serve as watchdog for spending the $787 billion in controversial economic bailout funds.

All of this suggests that the purported White House mistreatment of independent inspectors general is a scandal that might have real legs. As well it should.
Posted by: Fred || 06/23/2009 00:00 || Comments || Link || E-Mail|| [6467 views] Top|| File under:
ACORN drops tarnished name and moves to silence critics
Association of Community Organizers for Reform Now (ACORN) leaders are using the threat of a law suit to silence and intimidate critics, according to current and former members of the liberal activist group.

In a letter dated June 11 an attorney for ACORN advised top whistleblowers that their unauthorized use of the organization's name could make them liable for monetary damages and injunctive relief.

ACORN executives have also changed their organization's name, which was tarnished by investigations in at least 14 states of allegations of voter registration fraud during the 2008 presidential campaign, and charges by current and former members of financial mismanagement and misrepresentation. The new name will let ACORN leaders continue their operations without worrying about prior bad publicity, according to Marcel Reid of ACORN 8, a group of present and former members.

"We've known for many months now that the name ACORN is going to be retired," Reid said. "The name has been so damaged to the point where the leadership knows it simply can't go on as it has with the ACORN label out front and center, especially after all of the reporting."

In fact, the process has already begun, she noted. Wade Rathke, who founded the organization, announced on his blog that ACORN International has officially changed its name to "Community Organizations International."

Reid also said ACORN is in the process of dismantling Citizen's Consulting Inc. (CCI), a New-Orleans based non-profit, which has been used to maintain centralized financial control, ACORN 8 activists claim. Tax records show that CCI is interlinked with several ACORN affiliates.

Dale Rathke, the brother of ACORN founder Wade Rathke, embezzled almost $1 million from the organization in 1999 and 2000, while he was employed as the organization's chief financial officer with the CCI affiliate. For almost a decade Wade Rathke and other staff members concealed the embezzlement from ACORN's board of trustees, according to the criminal complaint ACORN 8 members filed against the organization. ACORN's national leaders withdrew a lawsuit Reid filed with fellow board member Karen Inman last October seeking access to internal financial records. Reid and Inman were also expelled from their board positions; a move they say was illegal. Reid and Inman then came together with six other colleagues to form ACORN 8.

"ACORN has to be decapitated," Reid said. "The senior staff and current national board should be dismantled. The only way to have reform is for the current leadership to be removed completely. We also need a forensic audit."

Arthur Schwartz, the general counsel for ACORN, has sent a "cease and desist" letter to Reid and Inman instructing them to discontinue using the name ACORN in a connection with their activities. This same letter threatens legal action if the ACORN 8 members do not provide written assurances that they will comply with this demand by the end of June.

"It is a violation of federal and state law for you to use the ACORN name and mark without the written permission of ACORN," the letter states. "Should you continue to do so, you will be liable for monetary and injunctive relief."

Reid told The Examiner that ACORN 8 will not comply. "We have no intention of not using the name ACORN 8, it is not a trademark infringement," she said. "This get tough attitude is part of larger attempt to silence people and shut them down. We are not going to be silenced."

Meanwhile, ACORN's Project Vote affiliate has filed suit against Anita MonCrief, a former employee, who has testified under oath on voter registration allegations. ACORN is currently under investigation in at least 14 states for electoral irregularities. The Project Vote suit claims that Anita MonCrief and an unidentified accomplice gained access into private e-mails from group executives and stole the group's name without permission. It also accuses Moncrief of using a company credit card for her own purposes.

"ACORN is attempting to silence me, and the allegations in the lawsuit are false," MonCrief said in statement emailed to The Examiner.

ACORN 8 has released its own statement on "whistleblower retaliation" through its national spokesman Michael McCray that expresses support for new protective legislation.

"On behalf of the national board of ACORN 8, we are all saddened by and express great concern due to ACORN's court action filed against whistleblower Anita MonCrief," the statement reads. "While we do not express an opinion on the merits of ACORN's complaint; we as reform advocates decry the tactic of suing whistleblowers -- especially, low to moderate income people who do not have the financial means to effectively fight back in courts of law. Moreover, this is yet another example of why congress must enact strong corporate, government and tax-payer funded whistleblower protection laws."
Posted by: Fred || 06/23/2009 00:00 || Comments || Link || E-Mail|| [6465 views] Top|| File under:
Edwards' Aide Seeks to Spill Secrets
The man who helped John Edwards out of a tricky situation during his presidential campaign, moving in with a pregnant staffer who was linked romantically to the candidate, is ready to tell the whole story.

Andrew Young, the longtime friend and aide of John Edwards, is shopping a tell-all book to New York publishers, according to The Daily Beast. Last week, Young submitted a 20-page proposal and began a round of visits to New York publishers. According to his proposal, represented by agent David McCormick at McCormick Williams, the book would chronicle his longstanding friendship with the Edwards family and the strange role he played in the 2008 scandal that thwarted the politician's Presidential bid.

Young will presumably use the book deal to dish about his relations with Rielle Hunter, the woman who had an affair with John Edwards during the 2008 campaign for president and subsequently had a baby. Under pressure, Edwards admitted to having an affair with Hunter but denies paternity. When the baby was born, no father was listed on the birth certificate, and Hunter's initial threats to submit baby Frances for a paternity test were quickly dropped.

In return for an undisclosed sum, Young said the baby was his and moved to Santa Barbara, Calif., taking in the then-pregnant Hunter to live with him, his wife and and their three children. It was later revealed that the move was bankrolled by Edwards' campaign chairman, Fred Baron.

In the book proposal, Young details the fallout when the details of the arrangement went public and decribes how he feels betrayed by the once-friendly Edwards family.
Posted by: Fred || 06/23/2009 00:00 || Comments || Link || E-Mail|| [6462 views] Top|| File under:
Who's in the News
42
[untagged]
10
Govt of Iran
6
TTP
4
Taliban
2
Global Jihad
2
Jamaat-ul-Mujahideen Bangladesh
1
Hamas
1
Hizbul Mujaheddin
1
Moro Islamic Liberation Front
1
Palestinian Authority
1
PLO
1
al-Shabaab
1
al-Qaeda
1
al-Qaeda in North Africa
1
Govt of Pakistan
Bookmark
E-Mail Me
The Classics
The O Club
Rantburg Store
The Bloids
The Never-ending Story
Thugburg
Gulf War I
The Way We Were
Bio
Merry-Go-Blog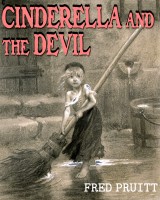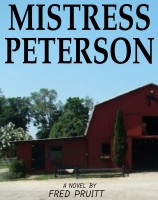 On Sale now!


A multi-volume chronology and reference guide set detailing three years of the Mexican Drug War between 2010 and 2012.

Rantburg.com and borderlandbeat.com correspondent and author Chris Covert presents his first non-fiction work detailing the drug and gang related violence in Mexico.

Chris gives us Mexican press dispatches of drug and gang war violence over three years, presented in a multi volume set intended to chronicle the death, violence and mayhem which has dominated Mexico for six years.
Click here for more information


Meet the Mods
In no particular order...


Steve White
Seafarious
Pappy
lotp
Scooter McGruder
john frum
tu3031
badanov
sherry
ryuge
GolfBravoUSMC
Bright Pebbles
trailing wife
Gloria
Fred
Besoeker
Glenmore
Frank G
3dc
Skidmark
Alaska Paul



Better than the average link...



Rantburg was assembled from recycled algorithms in the United States of America. No trees were destroyed in the production of this weblog. We did hurt some, though. Sorry.
52.23.219.12

Help keep the Burg running! Paypal: