-Signs, Portents, and the Weather-
PR Firm To Create MMGW Newspeak
The non-profit PR shop ecoAmerica finally released the findings of its public opinion research today, bringing a trove of information about how on-the-fence Americans respond to different messages about climate change and energy.

The firm conducted an impressive amount of research in February through March—focus groups, a phone survey, an online survey—all focused on finding better talking points for wooing folks who are undecided about this whole global warming/clean energy/green jobs business.

This was the report whose summary was accidently sent to a bunch of media outlets after a White House briefing from ecoAmerica in April, leading to a not-very-flattering story in the New York Times. The story suggested it's cynical to try to sell the climate crisis the way you'd sell toothpaste, and it's true that the report wholeheartedly embraces a public-relations way of looking at things:

Remember to speak in aspirational language about shared American ideals, like freedom, prosperity, independence and self-sufficiency while avoiding jargon and details about policy, science, economics or technology.

--Ditch "global warming." It makes people think of Al Gore more than anything else, too polarizing. "Climate change" is almost as bad. "Our deteriorating atmosphere" is the term soccer moms and other "environmental agnostics" respond to best, the report found.

--Likewise, people don't want to hear about "cap-and-trade." Too wonky. When you're talking about cap-and-trade, call it "Clean Energy Dividend" or "Clean Energy Cash Back." This fits a central theme of the report—the climate-action camp needs to learn how to translate think-tank language into kitchen-table language. To hear how this sounds in action, try out ecoAmerica's blog post explaining the report.

--Even "renewable" and "alternative" energy are too vague. (Were you clear on the difference anyway?) Instead, talk about energy sources that run out and ones that don't run out. Or energy sources you have to burn and ones you don't have to burn.

--Talk about values, not facts.

--"Activating multiple values tends to be stronger than just invoking a single value." Bring prosperity, national security, and personal health into your argument. The report doesn't mention human rights or climate justice arguments—odd, since evangelicals have already shown they can rally behind this perspective.

--One the other hand, one good fact packs more punch than a string of facts. You don't win people over with a relentless barrage of facts, says the report. That only muddles the brain. Somehow this connects to Joseph Stalin's "One death is a tragedy; a million is a statistic."

--For your one key fact, the report's authors especially like the phrasing, "Local temperatures always fluctuate naturally. But when the 10 hottest years on record have all occurred since 1990, we have a problem."

--Finally, the report says it would be a travesty to let the Right own "comprehensive energy solutions". Show why your side, not theirs, is the true "all-of-the-above" option. As with everything else, it works better to stay on the offensive and make the other side defend their position.
Posted by: Anonymoose || 06/13/2009 17:05 || Comments || Link || E-Mail|| [462 views] Top|| File under:
Home Front: Politix
Obama's Pick to Be Army's Top Liar Lawyer Withdraws
President Obama's pick to be the Army's top lawyer withdrew after failing to disclose Fannie Mae as his former employer in a document submitted as part of his nomination process.


Good grief. Isn't there anyone in the Bambi administration who knows how to hire?

Donald Remy caught heat from the Senate Armed Services Committee for not disclosing his ties to the troubled mortgage giant, instead describing his tenure at Fannie Mae as a 'major U.S. company.'

He had mentioned, by name, other companies for which he has worked on his work history provided to the committee.


And figured no doubt that he could get away with 'major U.S. company' ...

Remy called the omission a 'mistake' in a written response to Senate follow-up questions after his confirmation hearing in February.

In a letter Friday obtained by Congressional Quarterly, Remy thanked the president for the opportunity to serve the public.

"I am honored by your confidence in my ability to deal with the critical issues that face our soldiers and their families and I was looking forward to serving in this time of great national crisis," Remy said. "Regretfully, I have decided to remove my name from consideration for this position."

"The president believes that Donald Remy would have been an excellent general counsel of the Army, but understands his personal decision and the choice he has made," White House spokesman Tommy Vietor said.

During his time at Fannie Mae, Remy served as vice president and deputy general counsel for litigation; senior vice president and deputy general counsel; senior vice president and chief compliance officer; and senior vice president, housing and community development.


There's that Community thingy again.
Posted by: GolfBravoUSMC || 06/13/2009 09:41 || Comments || Link || E-Mail|| [361 views] Top|| File under:
Obama ambassadorships surprisingly affordable
President Barack Obama on Thursday tapped four big Democratic Party donors for plum ambassadorships in Europe and Latin America while naming six career diplomats to posts in Africa, the Mideast and the Pacific.

Washington lawyer Howard Gutman, who raised more than $500,000 for Obama's campaign and personally contributed the maximum $4,600 to it, was nominated to be the next U.S. envoy to Belgium, the White House said in a statement.

Gutman also contributed $2,300 to now Secretary of State Hillary Rodham Clinton's presidential campaign, according to the Center for Responsive Politics, a nonpartisan group that tracks money in politics.

Obama named former Virginia Lt. Gov. Donald Beyer to be ambassador to Switzerland and Luxembourg. Beyer, who made his money as a car dealer, raised more than $500,000 for Obama and also contributed $4,600 to his campaign, according to the center.

Vinai Thummalapally, a Colorado business executive and Obama friend who raised between $100,000 and $200,000 for the campaign and donated $4,500 to it, was named the next U.S. ambassador to Belize. Thummalapally's wife, Barbara, contributed $2,800 to Obama, according to the Center for Responsive Politics.

Obama also named Washington lawyer Mark Gitenstein, who donated more than $4,000 to now Vice President Joe Biden's presidential campaign and contributed $1,500 to Clinton's campaign to be ambassador to Romania.

Career diplomats were nominated on Thursday to be envoys to Burundi, Tunisia, the Marshall Islands, Oman and Suriname. Obama also chose retired Army Gen. Alfonso Lenhardt to be ambassador to Tanzania.
Posted by: || 06/13/2009 05:28 || Comments || Link || E-Mail|| [355 views] Top|| File under:
Fraudsters eye huge stimulus boodle, consultant says
Swindlers, con men, and thieves could siphon off as much as $50 billion of the government's planned stimulus package as the money begins flooding the economy in coming months, according to David Williams, who runs Deloitte Financial Services Advisory and counsels clients on fraud prevention.

Williams predicted that about $500 billion of the total $787 billion stimulus would be channeled into the traditional procurement network for government contracts, while the rest will be spent directly by the government or outside the corporate network.

"The rule of thumb typically is that of the about $500 billion worth of money that's going to run through the procurement process, somewhere between 5% and 10% of that usually finds it way into potential problems," Williams said. "That's sort of the benchmark that I use."

Companies will face increased pressure to try to stem the tide, and need to be prepared to safeguard data as well as the cash, according to Williams.

Williams said this week that the money flowing from the current stimulus package is particularly vulnerable to fraud because almost all movement of money is now done electronically.

"We're telling our clients to be very careful and to make sure their firms are resilient in terms of dealing with the potential opportunities for fraud and waste," Williams said.

That means keeping an eye out for the traditional scams such as billing for services not performed. But it also means firms must become even more diligent about electronic records and network security.

"It becomes ever more important that firms remain diligent about their data," Williams said.

Stimulus Funds Susceptible to Fraud
As much as 10% of the federal government's stimulus money is likely to get lost to fraud, says David Williams, chief executive of Deloitte Financial Advisory Services. MarketWatch's Greg Morcroft reports.

Earlier this month, FBI Director Robert Mueller warned the nation to brace for a potential crime wave involving fraud and corruption related to the economic stimulus package. "These funds are inherently vulnerable to bribery, fraud, conflicts of interest, and collusion. There is an old adage, that where there is money to be made, fraud is not far behind, like bees to honey," Mueller said. See full story.

Earlier this month, Vice President Joe Biden said some stimulus-related scams had already happened and that some mistakes were inevitable. President Barack Obama said Monday that the White House is trying to make sure the stimulus money isn't being ill-spent.

He said many of the safeguards and transparency measures "so far seem to have worked" but added his administration will have to stay vigilant.

"At a time when everybody is tightening their belts, the last thing the American people want to see is that any of this money is being wasted," Obama said.

Potential damage
Williams suggested that the fraud and theft losses from the roughly $787 billion stimulus package approved earlier this year could reach about $50 billion.

Williams said firms would be well advised to beef up monitoring of their transaction systems, and that his firm is helping clients develop software and computer systems to predict and catch fraud before it gets started.
Posted by: || 06/13/2009 05:25 || Comments || Link || E-Mail|| [348 views] Top|| File under:
US cities may have to be bulldozed in order to survive
Dozens of US cities may have entire neighbourhoods bulldozed as part of drastic "shrink to survive" proposals being considered by the Obama administration to tackle economic decline. The government looking at expanding a pioneering scheme in Flint, one of the poorest US cities, which involves razing entire districts and returning the land to nature. Local politicians believe the city must contract by as much as 40 per cent, concentrating the dwindling population and local services into a more viable area.


Ethnic cleansing?


The radical experiment is the brainchild of Dan Kildee, treasurer of Genesee County, which includes Flint. Having outlined his strategy to Barack Obama during the election campaign, Mr Kildee has now been approached by the US government and a group of charities who want him to apply what he has learnt to the rest of the country.


Wasn't this the plot of "RoboCop 3"?


Mr Kildee said he will concentrate on 50 cities, identified in a recent study by the Brookings Institution, an influential Washington think-tank, as potentially needing to shrink substantially to cope with their declining fortunes. Most are former industrial cities in the "rust belt" of America's Mid-West and North East. They include Detroit, Philadelphia, Pittsburgh, Baltimore and Memphis.

In Detroit, shattered by the woes of the US car industry, there are already plans to split it into a collection of small urban centres separated from each other by countryside. "The real question is not whether these cities shrink -- we're all shrinking -- but whether we let it happen in a destructive or sustainable way," said Mr Kildee. "Decline is a fact of life in Flint. Resisting it is like resisting gravity."

Karina Pallagst, director of the Shrinking Cities in a Global Perspective programme at the University of California, Berkeley, said there was "both a cultural and political taboo" about admitting decline in America. "Places like Flint have hit rock bottom. They're at the point where it's better to start knocking a lot of buildings down," she said. Flint, sixty miles north of Detroit, was the original home of General Motors. The car giant once employed 79,000 local people but that figure has shrunk to around 8,000. Unemployment is now approaching 20 per cent and the total population has almost halved to 110,000.

The exodus -- particularly of young people -- coupled with the consequent collapse in property prices, has left street after street in sections of the city almost entirely abandoned. In the city centre, the once grand Durant Hotel -- named after William Durant, GM's founder -- is a symbol of the city's decline, said Mr Kildee. The large building has been empty since 1973, roughly when Flint's decline began. Regarded as a model city in the motor industry's boom years, Flint may once again be emulated, though for very different reasons.

But Mr Kildee, who has lived there nearly all his life, said he had first to overcome a deeply ingrained American cultural mindset that "big is good" and that cities should sprawl -- Flint covers 34 square miles. He said: "The obsession with growth is sadly a very American thing. Across the US, there's an assumption that all development is good, that if communities are growing they are successful. If they're shrinking, they're failing."

But some Flint dustcarts are collecting just one rubbish bag a week, roads are decaying, police are very understaffed and there were simply too few people to pay for services, he said. If the city didn't downsize it will eventually go bankrupt, he added.

Flint's recovery efforts have been helped by a new state law passed a few years ago which allowed local governments to buy up empty properties very cheaply. They could then knock them down or sell them on to owners who give large amounts of money to local governments will occupy them. The city wants to specialise in health and education services, both areas which cannot easily be relocated abroad.

The local authority has restored the city's attractive but formerly deserted centre but has pulled down 1,100 abandoned homes in outlying areas. Mr Kildee estimated another 3,000 needed to be demolished, although the city boundaries will remain the same. Already, some streets peter out into woods or meadows, no trace remaining of the homes that once stood there.

Choosing which areas to knock down will be delicate but many of them were already obvious, he said. The city is buying up houses in more affluent areas to offer people in neighbourhoods it wants to demolish. Nobody will be forced to move, said Mr Kildee. "Much of the land will be given back to nature. People will enjoy living near a forest or meadow," he said.

Mr Kildee acknowledged that some fellow Americans considered his solution "defeatist" but he insisted it was "no more defeatist than pruning an overgrown tree so it can bear fruit again".
Posted by: Fred || 06/13/2009 05:21 || Comments || Link || E-Mail|| [851 views] Top|| File under:
House Health-Care Bill to Include $600 Billion in Tax Increases
(Bloomberg) -- Health-care overhaul legislation being drafted by House Democrats will include $600 billion in tax increases and $400 billion in cuts to Medicare and Medicaid, Ways and Means Committee Chairman Charles Rangel said.

Democrats will work on the bill's details next week as they struggle through "what kind of heartburn" it will cause to agree on how to pay for revamping the health-care system, Rangel, a New York Democrat, said today. He also said the measure's cost will reach beyond the $634 billion President Barack Obama proposed in his budget request to Congress as a down payment for the policy changes.

Asked whether the cost of a health-care overhaul would be more than $1 trillion, Rangel said, "the answer is yes."

House Democrats plan to release their legislation next week. Obama has made a health-care overhaul a top domestic priority and is working with Congress to get legislation to his desk by October.

Democrats in the House and Senate are working on legislation that would require all Americans to have health insurance, prohibit insurers from refusing to cover pre-existing conditions and place other restrictions on the industry.

The legislation would establish online exchanges for individuals to purchase insurance and would require employers to provide health benefits to workers or pay a penalty. Some Democrats also are backing creation of a government-run program to expand coverage to the uninsured. The issue is the subject of bipartisan negotiations with Republican opponents.
Posted by: Fred || 06/13/2009 00:00 || Comments || Link || E-Mail|| [484 views] Top|| File under:
Fired inspector general says he acted properly
An inspector general fired by President Barack Obama says he acted "with the highest integrity" in investigating AmeriCorps and other government-funded national service programs.

Gerald Walpin's job was to review grants awarded by AmeriCorps and its parent agency, the Corporation for National and Community Service. He told The Associated Press he has no doubt he acted properly in investigating Sacramento mayor and former NBA star Kevin Johnson.

Obama told Congress on Thursday he had lost confidence in Walpin.

As a result of Walpin's investigation, Johnson and the nonprofit St. HOPE Academy that he headed were ordered to repay about half of nearly $847,000 in federal grants they had received from AmeriCorps. Johnson is a political supporter of Obama.
Posted by: || 06/13/2009 00:00 || Comments || Link || E-Mail|| [333 views] Top|| File under:
Who's in the News
52
[untagged]
7
TTP
4
Govt of Pakistan
3
Govt of Iran
2
al-Qaeda
1
Jamaat-e-Ulema Islami
1
al-Qaeda in Pakistan
1
Lashkar e-Taiba
1
Moro Islamic Liberation Front
1
Palestinian Authority
1
Taliban
1
Jemaah Islamiyah
1
Govt of Sudan
1
Hezbollah
Bookmark
E-Mail Me
The Classics
The O Club
Rantburg Store
The Bloids
The Never-ending Story
Thugburg
Gulf War I
The Way We Were
Bio
Merry-Go-Blog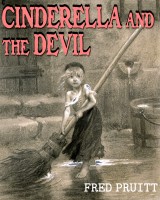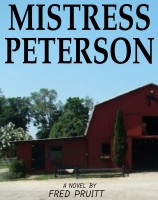 On Sale now!


A multi-volume chronology and reference guide set detailing three years of the Mexican Drug War between 2010 and 2012.

Rantburg.com and borderlandbeat.com correspondent and author Chris Covert presents his first non-fiction work detailing the drug and gang related violence in Mexico.

Chris gives us Mexican press dispatches of drug and gang war violence over three years, presented in a multi volume set intended to chronicle the death, violence and mayhem which has dominated Mexico for six years.
Click here for more information


Meet the Mods
In no particular order...


Steve White
Seafarious
Pappy
lotp
Scooter McGruder
john frum
tu3031
badanov
sherry
ryuge
GolfBravoUSMC
Bright Pebbles
trailing wife
Gloria
Fred
Besoeker
Glenmore
Frank G
3dc
Skidmark
Alaska Paul



Better than the average link...



Rantburg was assembled from recycled algorithms in the United States of America. No trees were destroyed in the production of this weblog. We did hurt some, though. Sorry.
3.238.4.24