-Lurid Crime Tales-
Did Only Republican Donor Chrysler Dealerships Get Shuttered?
Red State, American Thinker, Joey Smith and Reliapundit provide anecdotal and quantitative evidence that would appear to confirm a decided bias against dealers who donated to GOP causes or to anti-Obama Democrats.

Special note for moonbats: no one here is saying that the sole criterion for closing a dealership was partisanship. What we ask is: does it seem odd that the list of closed dealerships appears to have contributed a grand total of $200 to Barack Obama and millions to GOP candidates/causes?

Quote from an attorney who Deposed Chrysler's president last week: "It became clear to us that Chrysler does not see the wisdom of terminating 25 percent of its dealers... It really wasn't Chrysler's decision. They are under enormous pressure from the President's automotive task force."

Late night updates from Joey Smith and Thomas Lamb: Large Democrat Donor groups not only remain open in all locations, but have their competition eliminated... and/or can purchase for pennies on the dollar.

Stay tuned. More data crunching is underway.
Posted by: Anonymoose || 05/27/2009 17:22 || Comments || Link || E-Mail|| [336073 views] Top|| File under:
Economy
The bus is full
Massachusetts took a stab at universal care by requiring every resident to buy health insurance, with the state subsidizing the premiums. The annual cost of Commonwealth Care, originally pegged at $245 million, will be $1.3 billion this year. Consequently, the state's health-care costs have spiked 42 percent in three years, and today, health- care spending is 33 percent above the national average.

Now The Boston Globe reports that even though Massachusetts has more doctors per capita than any state, waiting periods to see medical specialists for routine care have grown, again because of Commonwealth Care. The average wait for a specialist now is 50 days; for a family doctor, it's 63, while the average woman who thinks she's pregnant doesn't get to see an obstetrician-gynecologist until her second trimester. But for the busiest physicians, the wait can be as much as a year, simply because narcissistic socialist politicians fancied themselves better qualified to run the state's heath-care system than people with many years of training and experience. And despite the enormous effort and expense, Massachusetts still has failed to achieve universal coverage.

The longer waits, of course, are the consequence of hundreds of thousands of newly insured residents descending on the health-care system. As Dr. Gene Lindsey, president of Harvard Vanguard Medical Associates of Boston describes it: "We had a bus that was pretty full, and then we invited more people on the bus. Now people are standing in the aisles." For 50, 63, sometimes 365 days. More ominously, the independent consultants whose recent report quantified the longer waits said the development "may signal what could happen nationally in the event that access to health care is expanded" via Obamacare.
Posted by: Fred || 05/27/2009 00:00 || Comments || Link || E-Mail|| [336063 views] Top|| File under:
Radio bailout
House Majority Whip James E. Clyburn, South Carolina Democrat and a former chairman of the Congressional Black Caucus, is leading an effort to petition the Treasury Department to bailout minority-owned broadcasting businesses.

Mr. Clyburn's effort is supported by several of his House Democratic colleagues, such as Financial Services Committee Chairman Barney Frank of Massachusetts, and Ways and Means Committee Chairman Rep. Charles B. Rangel of New York.

"Like so many businesses caught in the maw of the most severe recession and contraction of credit since the Great Depression, minority broadcasters are not failing businesses looking for a free pass," they wrote in a letter to Treasury Secretary Timothy F. Geithner. "They are looking for continued access to capital to continue their otherwise fundamentally sound operations. And while many jobs are at stake, a more important principle - the government's fundamental interest in promoting a diversity of voices, including service to underserved communities - is severely threatened."

The group asked that Treasury create a new lending program for minority broadcasters, like the government did to assist the auto industry and asked Mr. Geithner to respond to the letter by June 5.

Other signers of the letter include Democratic Reps. Bobby L. Rush of Illinois, Edolphus Towns of New York, Maurice D. Hinchey of New York, Carolyn B. Maloney of New York, Maxine Waters of California, Gregory W. Meeks of New York, G.K. Butterfield of North Carolina, Barbara Lee of California, Lynn Woolsey of California and Bennie Thompson of Mississippi.
Posted by: Fred || 05/27/2009 00:00 || Comments || Link || E-Mail|| [336063 views] Top|| File under:
Maryland Millionaires Go Missing
Maryland couldn't balance its budget last year, so the state tried to close the shortfall by fleecing the wealthy. Politicians in Annapolis created a millionaire tax bracket, raising the top marginal income-tax rate to 6.25%. And because cities such as Baltimore and Bethesda also impose income taxes, the state-local tax rate can go as high as 9.45%. Governor Martin O'Malley, a dedicated class warrior, declared that these richest 0.3% of filers were "willing and able to pay their fair share." The Baltimore Sun predicted the rich would "grin and bear it."

One year later, nobody's grinning. One-third of the millionaires have disappeared from Maryland tax rolls. In 2008 roughly 3,000 million-dollar income tax returns were filed by the end of April. This year there were 2,000, which the state comptroller's office concedes is a "substantial decline." On those missing returns, the government collects 6.25% of nothing. Instead of the state coffers gaining the extra $106 million the politicians predicted, millionaires paid $100 million less in taxes than they did last year -- even at higher rates.

No doubt the majority of that loss in millionaire filings results from the recession. However, this is one reason that depending on the rich to finance government is so ill-advised: Progressive tax rates create mountains of cash during good times that vanish during recessions. For evidence, consult California, New York and New Jersey (see here).

The Maryland state revenue office says it's "way too early" to tell how many millionaires moved out of the state when the tax rates rose. But no one disputes that some rich filers did leave. It's easier than the redistributionists think. Christopher Summers, president of the Maryland Public Policy Institute, notes: "Marylanders with high incomes typically own second homes in tax friendlier states like Florida, Delaware, South Carolina and Virginia. So it's easy for them to change their residency."

All of this means that the burden of paying for bloated government in Annapolis will fall on the middle class. Thanks to the futility of soaking the rich, these working families will now pay Mr. O'Malley's "fair share."
Posted by: Fred || 05/27/2009 00:00 || Comments || Link || E-Mail|| [336071 views] Top|| File under:
Burris Suggested Contribution Before He Was Appointed, Later Decided Against It
Sen. Roland Burris was recorded on an FBI wiretap suggesting that he could write a check to former Gov. Rod Blagojevich's campaign before the ousted governor appointed Burris to the Senate.

The details of the conversation emerged after a federal judge said Tuesday he would allow the U.S. Senate Ethics Committee to hear a federal wiretap of the former governor's brother, Rob, having a fund-raising conversation with Burris. Rob Blagojevich was running the campaign fund at the time.

During the brief conversation, Burris said he feared he would catch hell with the public and admitted contributions to Blagojevich would look bad, but also that he clearly wanted President Barack Obama's former U.S. Senate seat.

The 10 pages of transcript reveal a Burris who foresaw exactly why so many people would be outraged by the political dance he was doing with Rod Blagojevich. But as CBS 2 Political Editor Mike Flannery reports, Burris went right ahead and did it anyway.

Sources tell CBS 2 the wiretapped phone conversation occurred on Nov. 18 while Blagojevich was still governor and before he named Burris to Obama's vacated seat.

On the tape, Burris suggests that he could contribute, or have associates contribute, money to the Blagojevich campaign. Burris also expresses clear desire to be appointed to the U.S. Senate.

Burris' lawyer, Timothy Wright told CBS 2 that after that conversation, Burris decided against making any contribution. "I think what it shows is he did not pay to play. And what he told was the truth. And I think that, if anything, this exonerates him, and hopefully take a step to repairing a reputation that I think was unfairly ruined," Wright said.

In February, this is how Burris described what he told Robert Blagojevich when Rob called to ask Burris to help the governor's campaign fund: "I made it very clear to him that I would not contribute, that it would be inappropriate and a major conflict, because I had expressed an interest in the Senate seat," Burris said.

But the FBI transcript tells another story. Burris did, indeed, express concern about how it would look to the public, telling Robert Blagojevich, when he called: "It has so many negative connotations that Burris is trying to buy an appointment... from the governor... for the Senate seat."

At another point, Burris told Robert Blagojevich: "God knows, number one, I wanna help Rod. Number two, I also wanna, you know, hope I get that appointment."

Rob Blagojevich: "If you guys can just write checks, that'd be fine."

Burris: "I will personally do something, okay."

Rob Blagojevich: "Okay. Alright, Roland."

Burris: "And it'll be done before the 15th of December."

Rob Blagojevich: "Hey, you're a good friend. I'll pass on your message."

Burris: "Please do and... tell Rod to keep me in mind for that seat, would ya. (chuckles)"
Posted by: Fred || 05/27/2009 03:15 || Comments || Link || E-Mail|| [336063 views] Top|| File under:
Obama Aims to Sway Midterm Elections
Just four months in office, President Barack Obama and his White House are taking steps to shore up Democratic Congressional majorities in next year's midterm elections.

This month, the president tried -- but failed -- to recruit a high-profile candidate for a Senate contest in North Carolina. He stepped in to head off a primary battle for the New York Senate seat vacated by Hillary Clinton. He promised to back Sen. Arlen Specter, the Republican-turned Democrat, if a Democratic challenger emerged. And this week he will go to Las Vegas and Los Angeles to raise cash for Senate Majority Leader Harry Reid and the Democratic National Committee.

Since Ronald Reagan, every president has had a political office and has intervened in midterm elections. Obama aides say that with such a full legislative plate, politics is hardly a focus. "We've got our hands full with a thousand other things," senior White House adviser David Axelrod said Monday.

But with a chief of staff like Rahm Emanuel and a political operator like Mr. Axelrod in the West Wing, Democrats expect the help. Mr. Emanuel comes from the political crucible of the Democratic Congressional Campaign Committee and saw the devastation wrought by the 1994 Republican sweep on the last president he worked for, Bill Clinton. Mr. Axelrod has deep ties to the DCCC.

"There's a confluence of expertise in politics, policy and making things happen," said Sen. Robert Menendez of New Jersey, chairman of the Democratic Senatorial Campaign Committee.

No one anticipates the Democrats losing control of Congress. Indeed, in the Senate, the Republicans are the ones on the defense, with endangered seats in Missouri, New Hampshire, Kentucky and Ohio. Only one Democratic seat, Sen. Christopher Dodd's in Connecticut, currently is considered a toss-up.

Democrats in the Senate have a shot at solidifying their ability to overcome filibusters or delaying tactics with 60 or more Senators voting with them. But with unemployment near 9% and Republicans gaining traction on national-security issues, the winds could shift quickly. Appointed senators in Colorado, Illinois, New York and Delaware have yet to prove their appeal. And the president's aggressive agenda -- including a health-care overhaul and a national energy strategy -- could fracture the Democrats' left flank from its nervous center.

"We're all aware that the landscape can change pretty quickly in politics. What seems promising today can be less promising tomorrow," Mr. Axelrod said.

The White House's willingness to engage emerged with a surprising bang. Democratic campaign operatives grumbled that Mr. Obama got involved in a special House election in upstate New York both late and grudgingly. But at the insistence of Sens. Menendez, Charles Schumer (D., N.Y) and Kirsten Gillibrand herself, Mr. Obama stepped in this month to head off a primary challenge from Rep. Steve Israel to Ms. Gillibrand's New York Senate race next year.

The Tuesday fund-raiser for Senate Majority Leader Reid in Las Vegas is expected to haul in more than $1 million. Facing poor poll numbers, Mr. Reid approached Mr. Emanuel more than two months ago, looking for payback after he helped deliver for President Obama a 12-point win in Nevada in November, said Reid spokesman Jon Summers.

Among the hosts at the Beverly Hilton in Los Angeles Wednesday for the Democratic National Committee fund-raiser will be Hollywood moguls Steven Spielberg, Jeffrey Katzenberg and David Geffen. Entry will set back a couple $30,400.

On Friday, Mr. Obama sneaked in a plug for Sen. Dodd at a Rose Garden signing ceremony for a law restraining credit-card companies. Mr. Dodd "spent an entire career fighting against special interests and fighting for ordinary people," Mr. Obama said of the banking committee chairman.

Mr. Obama tried unsuccessfully to recruit North Carolina Attorney General Roy Cooper to take on Sen. Richard Burr next year, meeting with him at the White House in mid-May, just days before Mr. Cooper bowed out.
Posted by: Fred || 05/27/2009 00:00 || Comments || Link || E-Mail|| [336063 views] Top|| File under:
Corzine's woes offer GOP a chance
Gov. Jon Corzine's bid for a second term is in trouble over New Jersey's battered economy, angry homeowners who face rising property taxes, and polls showing Republicans beating him in November.

The former Wall Street financier who spent more than $50 million of his own money to capture the governorship has seen his disapproval scores rise to 54 percent, the highest ever measured for a New Jersey governor, according to a recent Quinnipiac University poll.

The growing dissatisfaction has opened up an opportunity for Republicans to win back a state that has been in Democratic hands since 2002 but is now considered a tossup by election analysts. Republicans were also leading in this fall's only other governor's race - in Virginia, where Democrats have held the Statehouse for the past eight years.

If Republicans succeed in recapturing both governorships, it would give their tarnished party brand a major boost as they prepare for the midterm elections in 2010 and the presidential election two years later.

Two Republicans are vying for their party's nomination to take on Mr. Corzine: former U.S. Attorney Christopher Christie, the acknowledged front-runner, and former Bogota Mayor Steve Lonegan. A Quinnipiac survey of likely voters showed Mr. Christie leading by 23 points.

In general election matchups, the May 20 poll showed Mr. Christie leading Mr. Corzine 45 percent to 38 percent, and Mr. Lonegan, a conservative former small-town mayor, narrowly ahead of the governor by 42 percent to 40 percent.

"The [heavily Democratic] state's bent helps Corzine, but even that may not be enough to save him. In a state where Republicans have fallen off the cliff, Christie has a serious shot of winning," the Rothenberg Political Report, which tracks the elections, said last week.

Mr. Christie has made a reputation for himself as a corruption fighter in the state, winning the convictions of some 130 elected officials and employees, Democrats and Republicans alike.

Mr. Lonegan, who is widely seen as the more conservative of the two, is championing a flat tax that the Christie campaign says will raise taxes on 70 percent of the state's residents.
Posted by: Fred || 05/27/2009 00:00 || Comments || Link || E-Mail|| [336062 views] Top|| File under:
Who's in the News
58
[untagged]
5
TTP
4
Govt of Pakistan
3
Hamas
3
Govt of Iran
1
ISI
1
Moro Islamic Liberation Front
1
Palestinian Authority
1
Salafia Jihadiya
1
Taliban
1
Thai Insurgency
1
al-Qaeda
1
Abu Sayyaf
1
al-Shabaab
1
Iraqi Insurgency
Bookmark
E-Mail Me
The Classics
The O Club
Rantburg Store
The Bloids
The Never-ending Story
Thugburg
Gulf War I
The Way We Were
Bio
Merry-Go-Blog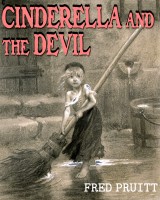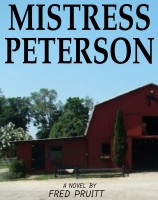 On Sale now!


A multi-volume chronology and reference guide set detailing three years of the Mexican Drug War between 2010 and 2012.

Rantburg.com and borderlandbeat.com correspondent and author Chris Covert presents his first non-fiction work detailing the drug and gang related violence in Mexico.

Chris gives us Mexican press dispatches of drug and gang war violence over three years, presented in a multi volume set intended to chronicle the death, violence and mayhem which has dominated Mexico for six years.
Click here for more information


Meet the Mods
In no particular order...


Steve White
Seafarious
tu3031
badanov
sherry
ryuge
GolfBravoUSMC
Bright Pebbles
trailing wife
Gloria
Fred
Besoeker
Glenmore
Frank G
3dc
Skidmark



Better than the average link...



Rantburg was assembled from recycled algorithms in the United States of America. No trees were destroyed in the production of this weblog. We did hurt some, though. Sorry.
3.239.129.52

Help keep the Burg running! Paypal: