-Lurid Crime Tales-
Makowski resigns as State Supreme Court justice
Joseph G. Makowski this afternoon resigned his seat as a State Supreme Court justice -- but escaped criminal charges -- in the wake of a state judicial investigation and a potential grand jury probe of written claims he made trying to clear a friend in a drunken-driving case.

In a letter to Justice Sharon S. Townsend, administrative judge of the Eighth Judicial District, Makowski said: "This letter will advise you that I have decided to resign my position as a justice of the New York State Supreme Court, effective March 5, 2009. It has been a distinct privilege to serve as a member of the court for the past 10 years."

For at least three months, the State Commission on Judicial Conduct has been asking local law enforcement officials what they know about the affidavit Makowski signed after the Sept. 2 DWI arrest of former prosecutor Anne E. Adams. Makowski filed that affidavit as a witness after having been with Adams in the hours before her arrest. In that statement, dated Sept. 11, Makowski repeatedly stated that nothing in Adams' behavior suggested she couldn't drive safely home from a downtown Buffalo restaurant that night.

Several witnesses, though, have given authorities statements that suggest Adams showed obvious signs of being intoxicated, both in her manner and in her driving.

"Before we presented our case to the grand jury, Justice Makowski, like any other witness, was given a choice: recant, tell the truth and cooperate or be prosecuted," District Attorney Frank Sedita said.

"Today, Makowski made the choice to recant, reject the affidavit and give our investigators a truthful statement," Sedita said. "Additionally, Justice Makowski agreed to provide truthful testimony against Ms. Adams in the grand jury and at trial.

"Because of his recantation and cooperation, I will not seek to brand Makowski a criminal. However, I am deeply troubled by Makowski's original affidavit and initial conduct. Accordingly, Makowski, in lieu of criminal prosecution, will also be required to resign from the bench."

Adams today pleaded guilty to misdemeanor drunken driving, offering a false instrument for filing and attempted tampering with physical evidence linked to her Sept. 2 drunken driving arrest.

Adams, 46, who runs the trial technique program at the University at Buffalo Law School pleaded guilty before Erie County Judge Sheila A. DiTullio just before 4 p.m., shortly after Makowski submitted his resignation letter from the bench. Adams, of Quaker Road, Orchard Park, faces a possible jail term of up to two years when she returns to court for sentencing April 23.

Also faxing a copy of his resignation letter to Justice Ann Pfau, the state's chief administrative judge, Makowski wrote that he had "decided to resign my position as a justice of the New York State Supreme court effective March 5, 2009."

"It has been a distinct privilege to serve as a member of the Court for the past 10 years," Makowski added in his two-sentence resignation letter.

DiTullio allowed Adams to remain free without bail and said she will impose "a very thoughtful" sentence.

Adams also could be placed on probation and faces professional disciplinary action. Under the plea deal, Adams admitted to driving drunk on Sept. 2 and, on Sept. 3, falsifying the date when a physician drew blood from her -- in an apparent attempt to counter police claims she was legally drunk during her Sept. 2 arrest.

"I would expect that as a consequence of this plea, Ms. Adams may lose her license to practice law and her professorship at UB Law School," Sedita said. "Her punishments will be determined by others, including a county court judge and the attorney grievance committee. Whether or not she loses her license and or job, Ms. Adams will be forever branded a criminal."

Adams was charged originally with aggravated DWI, accused of having a blood-alcohol content of 0.19 percent at the time of her arrest. That's more than twice the state's legal limit.
Posted by: Fred || 02/21/2009 00:00 || Comments || Link || E-Mail|| [6463 views] Top|| File under:
China-Japan-Koreas
Activists 'shocked' at Clinton stance on China rights - Shocked I tell you!
WASHINGTON (AFP) -- Amnesty International and a pro-Tibet group voiced shock Friday after US Secretary of State Hillary Clinton vowed not to let human rights concerns hinder cooperation with China. Paying her first visit to Asia as the top US diplomat, Clinton said the United States would continue to press China on long-standing US concerns over human rights such as its rule over Tibet.

"But our pressing on those issues can't interfere on the global economic crisis, the global climate change crisis and the security crisis," Clinton told reporters in Seoul just before leaving for Beijing. T. Kumar of Amnesty International USA said the global rights lobby was "shocked and extremely disappointed" by Clinton's remarks.

"The United States is one of the only countries that can meaningfully stand up to China on human rights issues," he said. "But by commenting that human rights will not interfere with other priorities, Secretary Clinton damages future US initiatives to protect those rights in China," he said.


Monks? What Monks? I don't see any Monks. Now give us the dough.


Students for a Free Tibet said Clinton's remarks sent the wrong signal to China at a sensitive time. China has been pouring troops into the Himalayan territory ahead of next month's 50th anniversary of the uprising that sent Tibet's spiritual leader the Dalai Lama into exile in India.

"Leaders really need to step up and pressure China. It's often easy to wonder whether pressure makes a difference. It may not make a difference in one day or one month, but it would be visible after some years," Dorjee said.


No firm commitment on a future boycott of Walmart eh?


Amnesty International and Human Rights Watch had sent a letter to Clinton before her maiden Asia visit urging her to raise human rights concerns with Chinese leaders.

Before she left, State Department spokesman Robert Wood said human rights would be "an important issue" for Clinton and that she would "raise the issue when appropriate."

China has greeted President Barack Obama's administration nervously, believing he would press Beijing harder on human rights and trade issues than former president George W. Bush. Tossing the BS flag on that one.


They are not at all "nervous" and they know precisely what he $$wants$$. It has nothing to do with human rights in China, I can assure you.





Note the lovely RED scarf in the photo.
Posted by: Besoeker || 02/21/2009 10:37 || Comments || Link || E-Mail|| [6460 views] Top|| File under:
Home Front: Politix
Obama administration tries to kill e-mail case
WASHINGTON - The Obama administration, siding with former President George W. Bush, is trying to kill a lawsuit that seeks to recover what could be millions of missing White House e-mails.


So Bush wasn't ALL bad. Note the "could be".


Two advocacy groups suing the Executive Office of the President say that large amounts of White House e-mail documenting Bush's eight years in office may still be missing, and that the government must undertake an extensive recovery effort. They expressed disappointment that Obama's Justice Department is continuing the Bush administration's bid to get the lawsuits dismissed.


Sod off, Swampy.




And if the records aren't found despite an 'extensive recovery effort', it will just be evidence of hiding, shirking and malfeasance, of course ...


During its first term, the Bush White House failed to install electronic record-keeping for e-mail when it switched to a new system, resulting in millions of messages that could not be found.


Evil Bush!


The Bush White House discovered the problem in 2005 and rejected a proposed solution.


What was the proposed solution? Was it workable? You didn't explain.


Recently, the Bush White House said it had located 14 million e-mails that were misplaced and that the White House had restored hundreds of thousands of other e-mails from computer backup tapes.


So they're gonna read 14 million e-mails? I hope they don't like to sleep or eat. Have fun and we'll see ya in a few thousand years.


The steps the White House took are inadequate, one of the two groups, the National Security Archive, told a federal judge in court papers filed Friday.
"We do not know how many more e-mails could be restored but have not been, because defendants have not looked," the National Security Archive said in the court papers.


But we know they exist. I mean, they HAVE to. Also, who should do the looking? Resources should be wasted trying to find emails that may or may not exist? Dickweeds.


"The new administration seems no more eager than the last" to deal with the issue, said Anne Weismann, chief counsel for Citizens for Responsibility and Ethics in Washington, the other group that sued the EOP.


Maybe they don't want Putzes reading everything.




Be assured that an organization like 'Citizens for Responsibility and Ethics' is nothing more than a mail-drop, an e-mail account and a fax machine. And that its politics are hard-left ...


The Executive Office of the President includes the president's immediate staff and many White House offices and agencies.
Tom Blanton, director of the National Security Archive, noted that President Barack Obama on his first full day in office called for greater transparency in government.


What, you didn't get the Acme X-Ray Glasses of Transparency? My-my.


The Justice Department "apparently never got the message" from Obama, Blanton said. The department defends the government when it is sued.


It never ceases to amaze me how many people out there that just can't stand not knowing everything about every administration.
Posted by: Deacon Blues || 02/21/2009 16:20 || Comments || Link || E-Mail|| [6465 views] Top|| File under:
Jindal rejects $98 million in stimulus spending
I didn't know where to post this. Can we start a little tiny category called "Honest Politicans"?


Saying that it could lead to a tax increase on state businesses, Gov. Bobby Jindal announced Friday that the state plans to reject as much as $98 million in federal unemployment assistance in the economic stimulus package.

Jindal, who has emerged as a leading Republican critic of the $787 billion spending and tax-cut bill signed into law this week by President Barack Obama, said the state would accept federal dollars for transportation projects and would not quarrel with a $25-per-week increase in unemployment benefits.

Both of those items are financed entirely with federal dollars and require the state only to accept the money. The part that Jindal rejected would require permanent changes in state law that the governor said makes it unacceptable.

But U.S. Sen. Mary Landrieu, D-La., disputed the governor's interpretation and said the new unemployment benefits are designed to be temporary.


Given the exceptional record of Congress in ending federal programs that outlive their intended purpose, it's hard to quarrel with the Senator's logic. For example, there was the...and the...


"This bill is an emergency measure designed to provide extra help during these extraordinarily tough times, " Landrieu said. "To characterize this provision as a 'tax increase on Louisiana businesses' is inaccurate."


Good point. It's actually a tax on Chinese businesses.


A pot of money, valued at $65.6 million, would be available to Louisiana only if it agreed to other, larger expansions of benefits. For example, the state could extend benefits to part-time workers or change the law so that people could collect unemployment if they voluntarily left their job for "compelling" family reasons.

As the Jindal administration interprets the law, Louisiana would be required to keep providing the expanded benefits even after the federal stimulus dollars run out at the end of 2010. That, in turn, would lead to higher costs on businesses, whose taxes finance the state's unemployment compensation fund. "You're talking about temporary federal spending triggering a permanent change in state law, " Jindal said.
Posted by: Matt || 02/21/2009 08:29 || Comments || Link || E-Mail|| [6482 views] Top|| File under:
Gov's Swift-Return Policy
KANSAS Gov. Kathleen Sebelius, who's said to be President Obama's top pick for health and human services secretary, is the most joked-about customer at Dillard's, the top upscale department store in the state's capital city, Topeka.

"She comes in here all the time," says our spy at the store. "She buys a dress, wears it once, returns it. She buys a pair of shoes, wears them once, returns them. The joke around the store is that she must have one of those price-tag guns at home to retag the merchandise after she wears it."

With that kind of thriftiness, maybe Obama should just tap her as his budget director.

Sebelius' spokeswoman, Beth Martino, told Page Six: "That allegation is absolutely false."


Posted by: Fred || 02/21/2009 00:00 || Comments || Link || E-Mail|| [6468 views] Top|| File under:
Stanford's Political Investments: Obama, McCain, Dodd, Ney, DeLay
More than 100 members of Congress—past and present—as well as congressional campaign committees and the national parties benefited from political donations from the political action committee or employees of Stanford Financial Group since 2000, according to the Center for Responsive Politics.

The Securities and Exchange Commission charged the firm's head, R. Allen Stanford, on Tuesday with orchestrating a $8 billion fraud. Tuesday's Wall Street Journal reported on Stanford's status as an "international cricket sponsor, Washington political donor and private banker to Latin America's wealthy."

President Barack Obama was the third-ranking recipient among lawmakers, with $31,750 collected from company employees during his presidential bid while $4,600 was from Stanford himself. Obama's presidential rival, Arizona GOP Sen. John McCain, was the fifth highest recipient with $28,150.

On the whole, Democrats benefited more from the Stanford largesse. Of the $2.4 million in donations tied to the firm since 2000, 65% was directed towards Democrats. Of the nearly $1 million donated by Standford and his wife, Susan, 78% was directed to Democrats.

According to CRP's report, the Democratic Senatorial Campaign Committee was the top recipient of Stanford funds with $965,500, although all House and Senate campaign operations benefited from donations. The Republican National Committee also received $161,000. Among lawmakers, Florida Democratic Sen. Bill Nelson and Texas Republican Rep. Pete Sessions were the top two recipients, with $46,000 and $41,000 respectively.

Also cracking the top 10 are former GOP Rep. Bob Ney of Ohio and former House Majority Leader Tom DeLay of Texas, as well as Senate Banking Chairman Chris Dodd of Connecticut, New York Democratic Sen. Charles Schumer, and Texas Republican Sen. John Cornyn.
Posted by: Fred || 02/21/2009 00:00 || Comments || Link || E-Mail|| [6470 views] Top|| File under:
Is Vicki Kennedy ready to succeed?
Sen. Ted Kennedy, wintering in an undisclosed location in Florida, may never return to the Senate, friends say, as his battle with brain cancer enters its final rounds. "He's someplace sunny, near the water, where he can rest and sail," said a pal of the senior senator. "Time is of the essence. It's very sad."

Kennedy was rushed to the hospital after he collapsed during a luncheon that followed President Obama's inauguration, and returned to vote on the stimulus bill. Although family members have said publicly that the senator is doing "good," privately those close to Kennedy say he may only have a few months to live. "He's very sick," said another Kennedy associate. "He's actually done well to get to this point."

Kennedy was diagnosed last May with a malignant brain tumor and his prognosis was poor. According to pals, the senator spent every day that he could last summer on the waters off Hyannisport sailing his beloved yacht, Mya . He has returned to Washington only sporadically since being diagnosed - most dramatically a month after his first seizure to cast the deciding vote on an important Medicare bill.

Because of Kennedy's condition, off-the-record speculation about the future of his Senate seat has been rampant this week - especially in light of a seven-part Boring Broadsheet opus that is being widely viewed as a premature obituary. And yesterday's installment was interpreted by some close to the matter as the first step in a torch-passing to Kennedy's wife, Vicki. "It appeared to be setting up Vicki's senate campaign," said one insider.

The story described the former Victoria Reggie as "a great lawyer" with "tremendous political skills" and "great sense of humor." It portrayed her family as Kennedy doppelgangers and Vicki's father, Edmund Reggie, as one of Ted's closest companions. "The Reggies and their six children had more than a little Kennedy in them," the BB wrote. "Edmund was an unabashed liberal from the heart of Dixie . . . 'Last one in the pool is a Republican!' the judge was known to bellow at his kids."

Posted by: Fred || 02/21/2009 00:00 || Comments || Link || E-Mail|| [6459 views] Top|| File under:
Chicago Sun-Times Reports on Deadbeat Democrats
In a news story not covered by other major media, the Chicago Sun-Times today reported that the Democratic National Committee still hasn't paid Chicago for November's Obama victory celebration. "Obama victory bash owes city $1.74 mil." begins:
Chicago has yet to recoup the $1.74 million cost of President Obama's victory celebration in Grant Park -- despite a burgeoning $50.5 million budget shortfall that threatens more layoffs and union concessions.

"The Democratic National Committee has not yet paid us,'' Peter Scales, a spokesman for the city's Office of Budget and Management, said Thursday after questions from the Chicago Sun-Times. "We're reaching out to them this week."

Stacie Paxton, a spokeswoman for the Obama-controlled DNC, explained the reimbursement delay by saying, "We are still looking at various costs and bills.'' She would not say whether parts of the bill are disputed.
Posted by: Fred || 02/21/2009 00:00 || Comments || Link || E-Mail|| [6458 views] Top|| File under:
Quinn calls on Burris to quit
Gov. Patrick Quinn today called on U.S. Sen. Roland Burris to resign amid the furor of questions over his contacts with former Gov. Rod Blagojevich. Burris should "act as quickly as possible for the best interests of Illinois," Quinn said at a late morning news conference. "This should not be a matter that takes weeks."

Quinn called on lawmakers to give him the power to appoint a temporary successor to the Senate until a special election could be held.


He already has that power. Once Senator Tombstone quits Quinn can name whoever he wants.


Many Republican lawmakers argued Quinn has the constitutional authority to order a special election, which could have the effect of forcing Burris from office. But Quinn said today he doesn't feel he has the constitutional authority to order a special election.


He's correct. Seventeenth amendment gives that power to the legislature if it wants it.


If Burris quits, Quinn said he would look for a temporarily replacement who has no interest in running in a special election for a longer term.

Quinn, who said it was a mistake for Burris to take the appointment, has not spoken to the junior senator and fellow Democrat about resigning. "He will always be held in high regard by the people for making this decision," Quinn said about a potential resignation. "The common good is really what we have to focus on today."


"Just quit, dammit!"


Quinn suggested Burris was "harming" the common good by remaining in office amid questions about various affidavits "correcting this and that" about his contact with Blagojevich allies.

State Treasurer Alexi Giannoulias also added his voice to the calls for Burris to step down. "Given the revelations during the past several days, the situation has become toxic and only serves as a sideshow during a time when lawmakers should be addressing the financial crisis that is impacting families across Illinois," Giannoulias said in a statement.


Giannoulias is just as crooked as Blago.
Posted by: Fred || 02/21/2009 00:00 || Comments || Link || E-Mail|| [6459 views] Top|| File under:
Obama Administration Shoots Down LaHood Mileage Tax Idea
President Obama's transportation department slapped down a suggestion by its own secretary Friday that the government tax motorists based on how many miles they drive rather than how much gasoline they burn.


Either they're floating a lot of trial balloons to see what flies or they're just not in control of anything in the West Wing ...


Secretary Ray LaHood floated the idea in an interview with The Associated Press. Gasoline taxes for nearly half a century have paid for the federal share of highway and bridge construction, but LaHood said they can no longer be counted on to raise enough money to keep the nation's transportation system moving. "We should look at the vehicular miles program where people are actually clocked on the number of miles that they traveled," the former Illinois Republican lawmaker said.

Asked about the claim, transportation department spokeswoman Lori Irving immediately shot it down. "The policy of taxing motorists based on how many miles they have traveled is not and will not be Obama administration policy," she said.

The mileage tax idea has already angered drivers in some states where it has been proposed.

However, most transportation experts see a vehicle miles traveled tax as a long-term solution, though Congress is being urged to move in that direction now by funding pilot projects. The idea also is gaining ground in several states. Governors in Idaho and Rhode Island are talking about such programs, and a North Carolina panel suggested in December the state start charging motorists a quarter-cent for every mile as a substitute for the gas tax.

A tentative plan in Massachusetts to use GPS chips in vehicles to charge motorists by the mile has drawn complaints from drivers who say it's an Orwellian intrusion by government into the lives of citizens. Other motorists say it eliminates an incentive to drive more fuel-efficient cars since gas guzzlers will be taxed at the same rate as fuel sippers.

Besides a VMT tax, more tolls for highways and bridges and more government partnerships with business to finance transportation projects are other funding options, "What I see this administration doing is this -- thinking outside the box on how we fund our infrastructure in America," LaHood said.

LaHood said he firmly opposes raising the federal gasoline tax in the current recession.


He'll find another way to tax us, don't worry.
Posted by: Fred || 02/21/2009 00:00 || Comments || Link || E-Mail|| [6462 views] Top|| File under:
Dem Congressman Says Opposition to Stimulus Is 'Slap in the Face of African-Americans'
The highest-ranking black congressman said Thursday that opposition to the federal stimulus package by southern GOP governors is "a slap in the face of African-Americans."

U.S. Rep. James Clyburn, D-S.C., said he was insulted when the governors of Texas, Louisiana, Mississippi and his home state, which have large black populations, said they might not accept some of the money from the $787 billion stimulus package.

Texas Gov. Rick Perry said Wednesday he would accept the money, and none of the others has rejected it outright. The Republican governors of Idaho and Alaska also said they had reservations about whether the money would come with too many strings attached, but Clyburn said he was particularly taken aback by southern governors who said they might decline it.

"These four governors represent states that are in the proverbial black belt," Clyburn said.

A spokesman for South Carolina Gov. Mark Sanford accused Clyburn of being an idiot playing the race card. "Spending money at the federal level that we do not have represents a future tax increase on all South Carolinians, regardless of their color," Sanford spokesman Joel Sawyer said in an e-mail statement. "And in the process of doing so, he's ripping off everyone he claims to represent."
Posted by: Fred || 02/21/2009 00:00 || Comments || Link || E-Mail|| [6466 views] Top|| File under:
Banks Get 258,000 Percent Return from Investments in D.C. Pols.
In my weeks of research into understanding how America went from economic lynchpin to a wayward ship drifting on a sea of economic trouble, I find myself baffled and appalled by statements from Sen. Christopher Dodd (D-CT), Chairman of the Senate Banking, Housing and Urban Affairs Committee.

His anger seems real enough. But the stench of hypocrisy reeks up the room every time he forgets to mention the hundreds of thousands of dollars he received in 2008 as campaign donations from these same banks, their management and employees--currently now under receivership of the U.S. taxpayer.

But Sen. Dodd is not alone. He and the biggest names in American politics, including President Barack Obama, are quickly becoming poster children for "moral hazard" and pay-to-play politics. Slap-dash legislation with little or no oversight, by the Bush Administration, rubber-stamped by top Democratic politicians, seems to have made problems worse, not better. Banks are hoarding bailout money, and its not getting down to consumers.

Dodd's Senate committee--arguably one of the most powerful--created and oversees the Troubled Asset Relief Program (TARP)--the $700 billion dollar bailout of financial institutions--caught up in the sub-mortgage meltdown.

From all indications and reports, TARP has been universally acclaimed a failure-in-progress and bad news reports have angered large cross sections of America. Dodd and his committee seem powerless to reign in the titans of American finance and industry--despite widespread capital infusions from Congress. Unemployment is moving towards double digits and banks haven't begun to unfreeze consumer credit, although a moratorium on mortgage foreclosures was set in place.

But the Senior Senator from Connecticut who said he personally turned a four-page draft into 80-plus pages of legislation that was passed, has crossed an ethical line. While he was crafting legislation to rescue his friends, Dodd "received $854,200 from the T.A.R.P. companies in the 2008 election cycle, including money to his presidential campaign" according to a recent Center for Responsive Politics (CRP) report.

And just this week, Dodd's name surfaced again as recipient of $27,500 in campaign cash from the latest fraudulent investment house, Stanford Financial Group of Houston, TX, and Antigua. Robert Allen Stanford was a top Democratic contributor, and is currently at large--wanted by the F.B.I. for defrauding investors by inflating outcomes--in what appears to be a multi-billion dollar Ponzi scheme.

According to the C.R.P., employees of Stanford "gave $2.4 million to federal candidates, parties and committees since 2000, with 65 percent of that going to Democrats. Stanford and his wife, Susan, have given $931,100 out of their own pockets, with 78 percent going to Democrats."

In committee, Sen. Dodd, on behalf of the American public, chastises the Federal Reserve Bank, the Treasury Department, heads of Auto Corporations about scandals, executive bonus compensation, private jets, junkets for bailout banks to Vegas. Everyday it seems another financial institution C.E.O., is being dragged before the Senate and House Finance and Banking committees to explain themselves, with Dodd acting indignant. It is political theater at its most twisted and grotesque.

In a search for a viable scapegoat for the inability of the government to right the ship despite unprecedented access to government purse-strings, I propose that every politician--including Sen. Dodd--give back the millions of dollars of campaign contributions received in the last election cycle from T.A.R.P. recipients and other corporate titans who drove their companies into bankruptcy through corruption or malfeasance.


Posted by: Fred || 02/21/2009 00:00 || Comments || Link || E-Mail|| [6483 views] Top|| File under:
Who's in the News
48
[untagged]
4
Hamas
3
al-Qaeda
2
Palestinian Authority
2
al-Qaeda in Pakistan
1
Govt of Sudan
1
Hezbollah
1
Jamaat-ul-Mujahideen Bangladesh
1
Lashkar e-Taiba
1
Mahdi Army
1
TNSM
1
Govt of Iran
1
Govt of Pakistan
Bookmark
E-Mail Me
The Classics
The O Club
Rantburg Store
The Bloids
The Never-ending Story
Thugburg
Gulf War I
The Way We Were
Bio
Merry-Go-Blog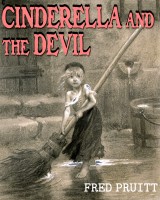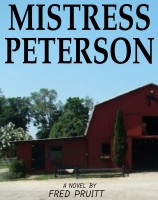 On Sale now!


A multi-volume chronology and reference guide set detailing three years of the Mexican Drug War between 2010 and 2012.

Rantburg.com and borderlandbeat.com correspondent and author Chris Covert presents his first non-fiction work detailing the drug and gang related violence in Mexico.

Chris gives us Mexican press dispatches of drug and gang war violence over three years, presented in a multi volume set intended to chronicle the death, violence and mayhem which has dominated Mexico for six years.
Click here for more information


Meet the Mods
In no particular order...


Steve White
Seafarious
Pappy
lotp
Scooter McGruder
john frum
tu3031
badanov
sherry
ryuge
GolfBravoUSMC
Bright Pebbles
trailing wife
Gloria
Fred
Besoeker
Glenmore
Frank G
3dc
Skidmark
Alaska Paul



Better than the average link...



Rantburg was assembled from recycled algorithms in the United States of America. No trees were destroyed in the production of this weblog. We did hurt some, though. Sorry.
52.23.219.12

Help keep the Burg running! Paypal: