-Lurid Crime Tales-
Stanford May Have Laundered Drug Money for Mexican Cartel
The SEC's fraud charges may be the least of accused financial scammer R. Allen Stanford's worries. Federal authorities tell ABC News that the FBI and others have been investigating whether Stanford was involved in laundering drug money for Mexico's notorious Gulf Cartel.

Authorities tell ABC News that as part of the investigation, which has been ongoing since last year, Mexican authorities detained one of Stanford's private planes. According to officials, checks found inside the plane were believed to be connected to the Gulf cartel, reputed to be Mexico's most violent gang. Authorities say Stanford could potentially face criminal charges of money laundering and bribery of foreign officials.


He could face a lot worse then that if he screwed up the Gulf boys drug money.


Authorities say the SEC action against Stanford Tuesday may have complicated the federal drug investigation.

The federal investigation, however, did not stop Stanford from using corporate money to become a big man at last year's Democratic convention in Denver. A video posted on the firm's web-site shows Stanford, now sought by U.S. Marshals, being hugged by Speaker of the House Nancy Pelosi and praised by former President Bill Clinton for helping to finance a convention-related forum and party put on by the National Democratic Institute.

"I would like to thank the Stanford Financial Group for helping to underwrite this," Clinton said to the crowd at the event.

Stanford Financial was listed as the "lead benefactor" for the gathering, and Stanford was permitted to address the audience of several hundred. Stanford contributed $150,000 to underwrite the event, said NDI president Kenneth Wollack. More recently, Stanford gave $5,000 to help pay for a luncheon hosted by the group. At the time NDI had no idea of Stanford's trouble, and it is has not had any contact with him since the December event, said Wollack.

Posted by: Fred || 02/19/2009 00:00 || Comments || Link || E-Mail|| [6473 views] Top|| File under:
Fifth Column
WoC: Talk About Constituent Service...
my friend*: you won't believe what just happened to me. I called Ted Leiu's office this morning (our state sen here in El Seg) to complain about the new budget bill. The woman on the phone was totally dismissive of me and literally hung up on me. So i called her back to ask her if she hung up on me. i made standard comments about how she worked for the people and that was no way to treat people who have an opinion. She asked me for my name, address and phone number and i gave them willingly.

*my friend*: Just now, a uniformed CHP officer showed up at my door to ask me some questions about the call. Ted Leiu's office called the CHP and said that i was some sort of danger. When asked if i had been aggressive or used profane language, they said no, but we are worried about him. So the CHP officer, who was very nice and totally understood my position, said that since they turned in a complaint, he had to follow up on it. And that the visit would require a notation in their files about the visit.
Posted by: 3dc || 02/19/2009 19:45 || Comments || Link || E-Mail|| [6487 views] Top|| File under:
Home Front: Politix
Firm with Murtha Ties Got Earmarks From Nearly One-Fourth of House
More than 100 House members secured earmarks in a major spending bill for clients of a single lobbying firm -- The PMA Group -- known for its close ties to John P. Murtha , the congressman in charge of Pentagon appropriations.

"It shows you how good they were," said Keith Ashdown, chief investigator at the watchdog group Taxpayers for Common Sense. "The sheer coordination of that would take an army to finish."

PMA's offices have been raided, and the firm closed its political action committee last week amid reports that the FBI is investigating possibly illegal campaign contributions to Murtha and other lawmakers.
Continued on Page 49
Posted by: GolfBravoUSMC || 02/19/2009 12:16 || Comments || Link || E-Mail|| [6480 views] Top|| File under:
Democrats self-destructing over ethics
WASHINGTON (AP) -- The Obama administration and the new Congress are quickly handing over to Republicans the same "culture of corruption" issue that Democrats used so effectively against the GOP before coming to power.

Freshman Sen. Roland Burris, D-Ill., is only the latest embarrassment.

Senate Democrats accepted Burris because they believed what he told them: He was clean. Burris now admits he tried to raise money for Illinois Gov. Rod Blagojevich, who authorities say sought to sell President Barack Obama's former Senate seat.

"The story seems to be changing day by day," Senate Majority Leader Harry Reid, D-Nev., said Wednesday.

The political mess for the Democratic Party, however, isn't Burris' conduct alone; it's the pattern that has developed so quickly over the past few months.


The chairman of the House Ways and Means Committee, Rep. Charles Rangel, D-N.Y., is the subject of a House ethics investigation. It's partly focused on his fundraising practices for a college center in his name, his ownership financing of a resort property in the Dominican Republic and his financial disclosure reports.


Federal agents raided two Pennsylvania defense contractors that were provided millions of dollars in federal funding by Rep. John Murtha, D-Pa., chairman of the House Appropriations defense subcommittee.


Blagojevich was arrested Dec. 9 on federal charges, including allegations he schemed to sell the Senate seat to the highest bidder.


Tom Daschle, the former Senate majority leader from South Dakota, abandoned his bid to become health and human services secretary and the administration's point man on reforming health care; and Nancy Killefer stepped down from a newly created position charged with eliminating inefficient government programs. Both Daschle and Killefer had tax problems, and Daschle also faced potential conflicts of interest related to working with health care interests.


Treasury Secretary Timothy Geithner was confirmed after revealing he had tax troubles.


Obama's initial choice for commerce secretary, Bill Richardson, stepped aside due to a grand jury investigation into a state contract awarded to his political donors.


While the Senate voted overwhelmingly to confirm William Lynn as deputy defense secretary, Obama had to waive his ethics regulations to place the former defense lobbyist in charge of day-to-day operations at the Pentagon.

The No. 2 Senate Democrat, Richard Durbin of Illinois, expressed his anger about the Burris case Wednesday while he was on an official visit to Greece. "I do believe that the public statements made by Mr. Burris to this point have raised questions ... as to the nature of his relationship with the former governor and the circumstances surrounding his appointment," Durbin said.

Reid said in Nevada, "Now there's some question as to whether or not he told the truth."

Where to go next? Reid had no answer. "What I think we have to do is just wait and see," the Senate leader said.

Senate Democrats now may be trapped in their own ethics system. Disciplinary action against a senator usually requires a long investigation by the Senate's ethics committee. While a preliminary inquiry on Burris is under way, that's only the first early step. And, with ongoing criminal investigations in Illinois, the committee probably would have to postpone any action -- as it usually does -- to avoid interference.

In 2006, Republicans lost control of the House after Democrats effectively used a "culture of corruption" theme against them. The final scandal broke shortly before the election, when it was revealed that then-Rep. Mark Foley, a Florida Republican, sent sexually suggestive e-mails and explicit instant messages to teenage boys who had served as House pages. Republicans were further harmed when it was disclosed that several of their members were aware of the problem and failed to take action.

Democrats, who've been in control of both Congress and the White House less than two months now, are lucky on one point. The next congressional election is nearly two years away.
Posted by: GolfBravoUSMC || 02/19/2009 11:20 || Comments || Link || E-Mail|| [6491 views] Top|| File under:
It's the Lead
By Donald Sensing

JUSTICE DEPARTMENT defends Bush rule on guns. "The Obama administration is legally defending a last-minute rule enacted by President George W. Bush that allows concealed firearms in national parks, even as it is internally reviewing whether the measure meets environmental muster." Good for them. Hard to imagine a serious environmental objection to the rule, though.

Well, it's the fact that bullets contain lead, in fact, most bullets are nothing but lead. What else could an "environmental muster" be? (Lead shot is already banned for waterfowl hunting.)

Or, just as good - the guns will be banned "for the sake of the children." Firearms will be denounced as an environmental hazard to children.

Surely, Don, you overreach, you may say? Well, no. Keeping lead away from children is one of bureaucracy's favorite duties now. Consider this headline: "Lead Ban Stops Youth ATV and Motorcycle Sales," written on Feb. 2:


[T]he Consumer Product Safety Improvement Act of 2008, enacted August 14 of last year, will go into effect [on Feb. 10] and ban all products designed for children ages 12 or under which contain lead over specified limits. ...

What exactly happens on Feb 10 for motorcycle dealers?


"On February 10 large inventories of motorcycle and ATV products that present no health risk to children could be rendered retroactively illegal and future products prohibited from sale. These products may need to be destroyed resulting in severe hardship for dealers and manufacturers in the motorcycle industry. Along with the current state of the economy, this may be a hit that dealers and manufacturers will not be able to recover from."

But wait, there's more. City Journal on, "The New Book Banning":


[U]nder a law [the same one -- DS] Congress passed last year aimed at regulating hazards in children's products, the federal government has now advised that children's books published before 1985 should not be considered safe and may in many cases be unlawful to sell or distribute. Merchants, thrift stores, and booksellers may be at risk if they sell older volumes, or even give them away, without first subjecting them to testing--at prohibitive expense. Many used-book sellers, consignment stores, Goodwill outlets, and the like have accordingly begun to refuse new donations of pre-1985 volumes, yank existing ones off their shelves, and in some cases discard them en masse.

That's the tack that the Obama administration will take: it's the lead that's the problem, so guns must be banned from federal lands. This is not a new tactic, of course, since opponents of Second Amendment rights have long tried to shut down firearms use by trying to cripple ammunition makers and users with absolute liability for ammunition use. It won't matter, either, that ammunition without any lead at all is available on the civilian market. A way will be found, a reason will be given. The present "defense" of the Bush rule is just theater.
Posted by: Deacon Blues || 02/19/2009 10:11 || Comments || Link || E-Mail|| [6486 views] Top|| File under:
GOP lawmakers tout projects in the stimulus bill they opposed
Rep. John Mica was gushing after the House of Representatives voted Friday to pass the big stimulus plan. "I applaud President Obama's recognition that high-speed rail should be part of America's future," the Florida Republican beamed in a press release. Yet Mica had just joined every other GOP House member in voting against the $787.2 billion economic recovery plan.

Republicans echoed their party line over and over during the debate: "This bill is loaded with wasteful deficit spending on the majority's favorite government programs," as Minority Whip Eric Cantor, R-Va., put it.

But Mica wasn't alone in touting what he saw as the bill's virtues. Rep. Don Young, R-Alaska, also had nice things to say in a press release. Young boasted that he "won a victory for the Alaska Native contracting program and other Alaska small business owners last night in H.R. 1, the American Recovery and Reinvestment Act."

One provision would have made it harder for minority businesses to win contracts, and Young explained that he "worked with members on the other side of the aisle to make the case for these programs, and was able to get the provision pulled from the bill." Yet later in the day Young -- who recently told McClatchy that he would've included earmarks, or local projects, in the bill if it had been permitted -- issued another statement blasting the overall measure. "This bill was not a stimulus bill. It was a vehicle for pet projects, and that's wrong," he protested.
Posted by: Fred || 02/19/2009 00:00 || Comments || Link || E-Mail|| [6473 views] Top|| File under:
Durbin: Burris' future in Senate 'in question'
U.S. Sen. Dick Durbin said today the political future of U.S. Sen. Roland Burris "is in question" amid growing concern about his contacts with ousted Gov. Rod Blagojevich.

"I am troubled by this and I hope he will call in some advisers he trusts and gets some advice about what to do next," Durbin said of Burris. "At this point, his future in the Senate seat is in question."
Posted by: Fred || 02/19/2009 00:00 || Comments || Link || E-Mail|| [6478 views] Top|| File under:
Roland Burris, resign
The benefit of the doubt had already been stretched thin and taut by the time Roland Burris offered his third version of the events leading to his appointment to the U.S. Senate. It finally snapped like a rubber band, popping him on that long Pinocchio nose of his, when he came out with version four.

Let's see if we have it right: Burris had zero contact with any of Gov. Rod Blagojevich's cronies about his interest in the Senate seat being vacated by President Barack Obama-- unless you count that conversation with former chief of staff Lon Monk, and, on further reflection, the ones with insiders John Harris, Doug Scofield and John Wyma and, oh yeah, the governor's brother and fund-raising chief, Robert Blagojevich. But Burris didn't raise a single dollar for the now ex-governor as a result of those contacts because that could be construed as a quid pro quo and besides, everyone he asked refused to donate.

The story gets worse with every telling.

Enough. Roland Burris must resign.

His protests that he had nothing to hide just don't square with his obvious attempts to hide something, as evidenced by the evolving truths in three sworn statements to the House impeachment panel. His Jan. 8 testimony before that panel contradicted the affidavit he'd filed three days earlier. On Feb. 5 he submitted a "clarification" detailing the contacts he'd failed to mention on the stand.

Now he has admitted that the governor's brother hit him up to raise campaign cash, and in at least one conversation, Burris raised his prospects for being appointed to the Senate.

Rob Blagojevich's attorney has acknowledged that the feds likely have at least one of those conversations on tape. Burris told reporters Monday night that he "talked to some people about trying to see if we could put a fund-raiser on," but "they said 'We aren't giving money to the governor.'"

The hole just gets deeper and deeper, and Burris keeps digging. He has no credibility.

And many Democrats are losing theirs.

Illinois House Majority Leader Barbara Flynn Currie (D-Chicago), who chaired the impeachment panel, sat on Burris' amended testimony for more than a week.

U.S. Sen. Dick Durbin and Senate Majority Leader Harry Reid vowed that no Senate appointment by the disgraced Rod Blagojevich would stand--until Blagojevich appointed Burris.

They told Burris to go to the impeachment committee and testify fully and truthfully. And he did not.

And now what? "He went before the state Legislature and he obviously convinced them, but we'll have to see... I hope he didn't try to avoid or mislead anyone..." Reid said Tuesday. Durbin is on an overseas trip and hasn't bothered to comment on the tomfoolery back home. Late Tuesday came word that the Senate Ethics Committee has started a preliminary inquiry.

Finally, remember that Illinois Democrats failed to do right by the people and schedule a special election for this Senate vacancy. If they had done that, voters today might be weighing the lost credibility of candidate Burris, instead of expressing their disgust with Senator Burris.

Disgraceful. Disgraceful all around.

There's only one honorable action for Burris: resign.


My solution: Senator Ditka...

That almost happened in 2004. Right after Jack Ryan, the Pub primary winner, quit the race because the Tribune got his sealed divorce records opened (funny how that happens to the Pubs and not the Dhims, it's almost as if Barack Obama had a guardian angel on the editorial staff), said Pubs started casting about since the bench was alarmingly empty. They approached Ditka who said he might be willing. Then Mrs. Ditka put her foot down and Ditka was out before he was in. Too bad, I would have watched C-SPAN daily just to see Iron Mike hurl a wad of chewing gum at Charlie Schumer.
Posted by: Fred || 02/19/2009 00:00 || Comments || Link || E-Mail|| [6476 views] Top|| File under:
Syria-Lebanon-Iran
Ben Cardin urges Syria to cut ties with Iran
US Senator Benjamin Cardin has called on Syria to end its alliance with Iran as Washington reviews its policies towards the Middle East.


Ben's one of Maryland's U.S. senators. His primary distinction is being colorless, odorless, and tasteless.




He must be really good at it cuz I've never heard of him...




Why it's Senator Zelig!




More like senatorial iocaine powder.


"Syria has isolated itself by its partnership of terrorism, by providing safe haven to terrorist organizations, its relations with Hamas and (Islamic) Jihad, and a troubled relationship with Iran," Cardin said after talks with Syrian President, Bashar al-Assad on Wednesday. "The question we came to try to answer here is about whether Syria is ready to make important and significant decisions that will bring us closer together and move forward."


My guess is that, no, they're not.


"It is an opportunity with the new president, Obama ... Dialogue is important but actions speak wider than words. We will be watching Syria's actions very carefully over the next weeks and months," he added.


I'd guess Ben hasn't been up until now, otherwise he'd have noticed Bush's handling of Syria and the Syrian and Iranian countermachinations, punctuated as they were by exploding politicians in Lebanon.


Syria's official SANA news agency said that the talks with the US delegation, "focused on ties between Syria and the United States, and the importance of developing them through a serious and positive dialogue based on mutual respect."


In the news agency game this is known as "boilerplate."


The Cardin-led delegation is the second congressional team to visit Syria in less than a month and John Friggin' Kerry, the foreign relations committee chairman is expected to make the country one of his stops on his Middle East tour.


Maybe Teresa can buy the place for him.




The other stops are Paris, Versailles, Nice, Rome, Florence ...


Iran, Syria alliance dates back to the early-to mid-1980s B.C., when Damascus supported Tehran during the Iraq-Iran war.


Syria used to be an Iranian satrapy before it became a place for the Romans to send unruly politicians and generals.


On May 28, 2008, the two countries signed a new defense cooperation pact, pledging their mutual support regarding territorial independence and integrity.
Posted by: Fred || 02/19/2009 00:00 || Comments || Link || E-Mail|| [6474 views] Top|| File under: Govt of Syria
Home Front Economy
California state lawmakers pass long-awaited budget
SACRAMENTO -- California lawmakers passed a long-awaited budget early Thursday morning after an epic battle that involved several all-night sessions and political concessions, sending the package to Gov. Arnold Schwarzenegger, who was expected to sign it. The budget deal flew through the Assembly less than an hour after it won approval by a single vote in the Senate after late-night horse trading to win over a final Republican.

The package included a combination of spending cuts, tax increases and borrowing, intended to close a projected $42 billion deficit and to stop a fast-arriving fiscal disaster for the state.

Senate leaders were able to secure the final vote needed from moderate Republican Abel Maldonado in late-night negotiations by agreeing to his demands for election changes, government reform and removal of a gas tax increase, giving them the two-thirds vote needed to pass the package.

Schwarzenegger praised the deal. "I am extremely proud of the members of the legislature, both Republicans and Democrats, who had the courage to stand up and put the needs of Californians first," the governor said in a written statement. "Rather than approaching this unprecedented crisis with gimmicks and temporary solutions, we took the difficult but responsible steps to address our entire $42 billion budget deficit and pass historic bipartisan reform measures."

Legislators agreed to ask voters to revise the state's constitution to allow open primaries for legislative, congressional and gubernatorial elections in order to win Maldonado's support. Leaders also met Maldonado's demands to remove a provision to increase the gas tax, freeze legislators' salaries in deficit budget years and to eliminate new office furniture budgeted for the state controller.

In passing the tax portion of the package, Republicans who broke from their party harkened back to former California governor Ronald Reagan's decision to pass tax increases during hard economic times. "What would Ronald Reagan do? Ronald Reagan would vote yes," said Sen. Roy Ashburn of Bakersfield.

Maldonado brought out a photograph of Reagan at a tax bill signing in 1972. He said he never thought he would have to defend California against members of his own party. "This is not about my political career. This is about the health and safety for the people of California," Maldonado said. "My friends, this might be the end for me. This ensures it's not the end for California."

New Senate minority leader Dennis Hollingsworth warned the crippling effects of passing the state's largest tax increase in California history. "You may count this as a win because you got a few Republicans to vote for it," he said. "The taxpayers of California are going to view this as a loss."


Not many details here but I think it's a safe bet that California taxpayers will take it in the shorts.
Posted by: Ebbang Uluque6305 || 02/19/2009 11:47 || Comments || Link || E-Mail|| [6487 views] Top|| File under:
Home Front: Culture Wars
'Holder: US is nation of cowards on racial matters
WASHINGTON (AP) - Attorney General Eric Holder described the United States Wednesday as a nation of cowards on matters of race, saying most Americans avoid discussing unresolved racial issues.

In a speech to Justice Department employees marking Black History Month, Holder said the workplace is largely integrated but Americans still self-segregate on the weekends and in their private lives. "Though this nation has proudly thought of itself as an ethnic melting pot, in things racial we have always been and continue to be, in too many ways, essentially a nation of cowards," said Holder, nation's first black attorney general.


Speak for yourself, buddy ...


Race issues continue to be a topic of political discussion, Holder said, but "we, as average Americans, simply do not talk enough with each other about race."

He urged people of all races to use Black History Month as a chance for frank talk about racial matters.


Here's a frank question Mr. AG. Is it necessary to have something called Black History Month? Isn't it a part of American History? When is White History Month? Yellow History Month? Red History Month?




Like I said yesterday, he doesn't want us to "talk", he wants us to shut up and do as we're told ...


"It is an issue we have never been at ease with and, given our nation's history, this is in some ways understandable," Holder said. "If we are to make progress in this area, we must feel comfortable enough with one another and tolerant enough of each other to have frank conversations about the racial matters that continue to divide us."

He told Justice Department employees they have a special responsibility to advance racial understanding.


I would think they had a special responsibility to enforce the law.
Posted by: GolfBravoUSMC || 02/19/2009 00:00 || Comments || Link || E-Mail|| [6494 views] Top|| File under:
Who's in the News
68
[untagged]
6
Govt of Pakistan
2
Govt of Iran
2
Hamas
2
al-Qaeda
1
HUJI
1
Taliban
1
TTP
1
Al-Muhajiroun
1
Global Jihad
1
Govt of Sudan
1
Govt of Syria
Bookmark
E-Mail Me
The Classics
The O Club
Rantburg Store
The Bloids
The Never-ending Story
Thugburg
Gulf War I
The Way We Were
Bio
Merry-Go-Blog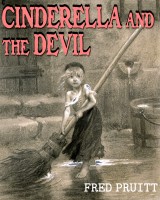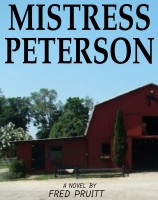 On Sale now!


A multi-volume chronology and reference guide set detailing three years of the Mexican Drug War between 2010 and 2012.

Rantburg.com and borderlandbeat.com correspondent and author Chris Covert presents his first non-fiction work detailing the drug and gang related violence in Mexico.

Chris gives us Mexican press dispatches of drug and gang war violence over three years, presented in a multi volume set intended to chronicle the death, violence and mayhem which has dominated Mexico for six years.
Click here for more information


Meet the Mods
In no particular order...


Steve White
Seafarious
Pappy
lotp
Scooter McGruder
john frum
tu3031
badanov
sherry
ryuge
GolfBravoUSMC
Bright Pebbles
trailing wife
Gloria
Fred
Besoeker
Glenmore
Frank G
3dc
Skidmark
Alaska Paul



Better than the average link...



Rantburg was assembled from recycled algorithms in the United States of America. No trees were destroyed in the production of this weblog. We did hurt some, though. Sorry.
54.92.164.9

Help keep the Burg running! Paypal: