-Lurid Crime Tales-
M'sia Sex Scandal: Ex-boyfriend sought
MALAYSIAN police are seeking the ex-boyfriend of opposition politician Elizabeth Wong after photos of her in the nude were circulated. He has been identified as Mr Hilmi Malek, 32, who worked as a personal assistant to lawmaker Hee Loy Sian for nine months after last year's March general election.

It is believed police wanted her boyfriend Hilmi Malek to return from a neighbouring country to give a statement. Like Miss Wong, Mr Hee is also from the opposition party Parti Keadilan Rakyat (PKR).

Selangor police chief Khalid Abu Bakar said they had received two nude photographs, and a CD, of the 37-year-old Wong from a Malay Mail journalist. The photos, which have been circulating since last week, reportedly show Miss Wong partially covered by a sarong. It is not known how the private snaps ended up in public circulation.

Police have recorded statements from four journalists from the Malay Mail and Sun, reportedly the first two newspapers to have received the photos. They also recorded Miss Wong's statement on Tuesday, after she offered to resign from her Selangor executive councillor and assemblyman posts. PKR has not yet accepted her resignation. She is now on leave.



Prominent blogger and opposition MP Jeff Ooi wrote on his blog that this would be the second time a politician's aide was involved in such a scandal, and suggested they were 'trojan horses'.

According to the Malay Mail, Mr Hilmi has been missing since last Saturday, with unconfirmed reports saying he has left the country. The paper quoted Mr Hilmi's colleagues as saying they were aware of his relationship with Miss Wong and that the latter had revealed that they had split up recently.

Prominent blogger and opposition MP Jeff Ooi wrote on his blog that this would be the second time a politician's aide was involved in such a scandal, and suggested they were 'trojan horses'. He cited the earlier example of opposition leader Anwar Ibrahim's aide Saiful Bukhari Azlan, who had accused Mr Anwar of having sodomised him. 'I believe there is a dire need for all Pakatan Rakyat leaders and elected representatives to beware of trojan horses in our earnest deeds to recruit new blood and party cadres,' he wrote.

For now, it appears that Miss Wong could continue as assemblyman. PKR insiders said she may relinquish her executive council position in the Selangor government, but public support could enable her to keep her state seat, the Malaysian Insider news website reported. Selangor chief minister Khalid Ibrahim has said he is open to the idea, but added he would seek the advice of the Selangor sultan and discuss the matter with the state executive council.
Posted by: Fred || 02/20/2009 00:00 || Comments || Link || E-Mail|| [6484 views] Top|| File under:
Cops Nab Smuggler with 8.5 Tons of Beef

(IsraelNN.com) Police working on a tip managed to foil a major smuggling attempt on Wednesday night. The officers stopped a truck with 8.5 tons of beef and 1.5 tons of sheep fat as it attempted to enter Israeli territory.

The police sting took place near the Dead Sea. The truck that was smuggling the meat had left the Hevron area and was headed to Be'er Sheva.

The meat shipment appeared to be intended for the Palestinian Authority. However, after the meat was safely delivered to Israel and from there to the PA, Israeli officials received word that the cargo was to be smuggled back into Israel for sale in Israeli stores.

The meat was not under Israeli supervision from the time it entered PA-controlled areas, and Israeli officials could not guarantee that it had been stored properly. Goods smuggled in from PA-controlled areas have often been found to be below Israeli safety standards.

The truck driver admitted to his role in the scheme, and was arrested. Due to the fears of contamination, the meat was destroyed.

Following the incident, the Ministry of Agriculture issued a statement reminding the public not to purchase meat or other animal products imported from PA-controlled areas. For health and safety reasons, meat should be purchased only from licensed, supervised stores, the warning continued. All packaged meat products should be in their original packaging, which should be closed and clean with a sticker stamped with the production and expiration dates.


Posted by: Fred || 02/20/2009 00:00 || Comments || Link || E-Mail|| [6484 views] Top|| File under:
-Short Attention Span Theater-
Mice Overrun Florida Courthouse
WEST PALM BEACH, Fla. (AP) — There are so many mice in one Florida county courthouse that they've been seen falling from ceiling tiles. One judge at the Palm Beach County Courthouse calls it an infestation. Some staffers say they check their handbags for stowaways before leaving the building each day.

Court employees and lawyers say the rodents scuttle down corridors, munch legal papers and scratch behind the walls. Last week, one mouse ran around a courtroom floor for an hour during a burglary trial.

The courthouse facilities manager says he's put out a few dozen traps to capture the rodents. He says he's not sure there has been an uptick in mice lately but says they're getting more press than they deserve.




MARTIN WHITESHOES, ESQ.
Have Claws - Will Travel

I guess not all the vermin are sitting in the courtroom, some sit above it.
Posted by: BigEd || 02/20/2009 18:48 || Comments || Link || E-Mail|| [6477 views] Top|| File under:
You've Heard Of The Tooth Fairy
A Limestone County (AL) Sheriff's deputy was called late Wednesday night to Huntsville Hospital to take an unusual report from a man who told officers he'd awakened with a crochet needle stuck into his urethra.

The man, who is not being named pending investigation, said he went to sleep with an ex-girlfriend and when he awakened, the needle was completely embedded, said Limestone County Sheriff Mike Blakely.

"He stated to our officer he didn't know how it got there," the sheriff said.

"He and the girlfriend had been drinking and it was there when he woke up. It was inserted all the way in."

Doctors at the hospital X-rayed the man and then removed the object, Blakely said.

The call came in at about 11 p.m. Wednesday night.

Investigators are looking into the incident.
Posted by: Anonymoose || 02/20/2009 14:40 || Comments || Link || E-Mail|| [6485 views] Top|| File under:
Caribbean-Latin America
Argentina orders Holocaust-denying bishop out
The traditionalist bishop whose denials of the Holocaust embarrassed the Vatican was ordered Thursday to leave Argentina within 10 days. The Interior Ministry said it had ordered Richard Williamson out of Argentina because he had failed to declare his true job as director of a seminary on immigration forms and because his comments on the Holocaust "profoundly insult Argentine society, the Jewish community and all of humanity by denying a historic truth."

Williamson's views created an uproar last month when Pope Benedict XVI lifted his excommunication and that of three other bishops consecrated by the late Archbishop Marcel Lefebvre as part of a process meant to heal a rift with ultraconservatives. The flap led the Vatican to demand that the British clergyman recant before he can be admitted as a bishop in the Roman Catholic Church. It also prompted the Society of St. Pius X, founded by Lefebvre, to dismiss Williamson as director of the La Reja seminary in Argentina and to distance itself from his views.

The Vatican spokesman, the Rev. Federico Lombardi, said the Vatican had no comment on the Argentine action.

Although Williamson has been in Argentina since 2003, the government's secretary for religious affairs, Guillermo Oliveri, said immigration officials only realized he had made an undeclared change of jobs when the controversy hit the press. But Oliveri made clear the Holocaust uproar played a key part: "I absolutely agree with the expulsion of a man residing in our country following his statements (denying) one of the greatest human tragedies."
Posted by: Fred || 02/20/2009 00:00 || Comments || Link || E-Mail|| [6483 views] Top|| File under:
Caucasus/Russia/Central Asia
Jury acquits defendants in Politkovskaya murder
A Moscow jury has acquitted three men charged in the killing of journalist and Kremlin critic Anna Politkovskaya.

Thursday's not guilty verdicts are an embarrassing defeat for prosecutors in a trial compromised from the start by the absence of the suspected gunmanand any alleged mastermind.

Defendants Dzhabrail and Ibragim Makhmudov and a former police officer, Sergei Khadzhikurbanov, were accused of helping organize and arrange Politkovskaya's contract-style killing in 2006. They were charged with murder and could have been imprisoned for life if convicted.

Politkovskaya's probes into atrocities in Chechnya and abuses by Russian authorities angered the Kremlin. Her killing underscored the risks run by journalists and government critics in Russia.
Posted by: Fred || 02/20/2009 00:00 || Comments || Link || E-Mail|| [6481 views] Top|| File under:
Olde Tyme Religion
Saudi scholar warns alcohol in bio fuel is a sin
A prominent Saudi scholar warned youths studying abroad of using ethanol or other fuel that contains alcohol in their cars since they could be committing a sin, local press reported Thursday.

Sheikh Mohamed Al-Najimi, member of the Saudi Islamic Jurisprudence Academy, based his statement on a saying by the prophet that prohibited all kinds of dealings with alcohol including buying, selling, carrying, serving, drinking, and manufacturing, the Saudi newspaper Shams reported Thursday.

Saudi and Muslim youth studying abroad would violate the prohibition if they used bio fuel, he said, since it "is basically made up of alcohol."

Majimi stressed that his statement should not be considered an official fatwa, but is rather a personal opinion. He noted that this is an important issue that needs to be studied by the relevant religious bodies.

Bio fuel is becoming increasingly popular in the West for its relatively low price and as an environmentally-friendly source of energy.. In the past few years, millions of organic-fuel cars have been manufactured in Europe, the United States, Brazil, China, and India.

Bio fuel is derived from recently dead biological material. Bio fuel is manufactured by growing plants that are high in sugar, like sugar cane or sugar beet, or high in starch, like maize. The sugar or starch is then converted into cellular energy by using yeast fermentation to produce ethyl alcohol, or ethanol, which is also found in alcoholic beverages.
Posted by: Fred || 02/20/2009 00:00 || Comments || Link || E-Mail|| [6486 views] Top|| File under:
Home Front: Culture Wars
Breaking: Revolution Over, NYU Cafeteria Liberated, Hippies Arrested!
Followup, see below.


So much for the revolution.

Security guards on Friday dragged the last of the renegade New York University students out of a campus cafeteria where they had been holed up in protest for three days.

"Solidarity! Solidarity!" the fist-pumping rebels yelled as they were ousted from the Kimmel Center.

Four students tried to flee a balcony after campus cops breached their barricade. Others were physically removed - and unceremoniously dumped outside.

"He picked me up by the shoulders and dragged me through the door," complained protest organizer Farah Khimji, a 20-year-old sophomore. "I was physically subdued. I was thrown to the ground."


Wah, wah! How dare they resist our coercion!


The rest of the two dozen or so protesting students left like lambs, and were greeted outside with cheers by supporters like 21-year-old senior, Clara Green. "We're not going to take it any more," Green yelled. "This is our university. We should be allowed to stay. This is unfair and unjust."


It would appear that she is in favor of the nuts running the asylum.


Many of the other NYU students who stopped to watch the revolt fizzle said they still didn't know what the rebels were trying to accomplish.

"They're requesting so many different things," said Ryan Jacobson, a 19-year-old freshman. "None of it actually seems doable."

Senior NYU vice-president Lynne Brown said that whatever it was, the protesters didn't get it.


"We've seen this crap before. We're not a bunch of 1930s communist youth league grads like the 60s administrators."


NYU did not "bend" to student demands and all the malcontents are banned from all NYU buildings - including the dorms - until their expulsion hearings, Brown said. "This was an inappropriate forum for protests."

The writing was on the wall at 10 a.m. when four student negotiators went up to the sixth floor of the building to talk with NYU officials - and were ambushed by campus cops.


Ambushed? This is almost too good to be true. It could only hve been better if the cops had been on horseback, wearing cossack fur hats, and waving sabers.


After that, campus security tore down the barricades barring the entrance to the third floor cafeteria and started evicting the Take Back NYU! Coalition protesters.

When the group took over the cafeteria, their stated cause was a demand for greater transparency in the NYU budget. Then came talking points in which the protestors also demanded scholarships for Palestinian students - and for supplies to be donated to the Islamic University of Gaza.
Naturally, probably hoping to get some sympathetic oil-tick to bankroll their drug buys education.
NYU officials gave them until 1 a.m. Friday to clear out. Some of the students left; some stayed. And about half an hour after the deadline passed, a fight broke out between some of the students and the law.

"We were peacefully demonstrating our right of free speech, then the police just had to lay it down," said an NYU sophomore who asked not to be identified.

Students said baton-waving police beat up about a dozen students. The NYPD denied the claim and NYU officials said at least one security guard was hurt in the tussle.

Two people were arrested. Alex Deschamps, 21, was charged with unlawful assembly, inciting a riot, resisting arrest and obstruction of governmental administration. Jonah Calhoun, 21, was charged with criminal possession of a weapon - a small folding knife.


Make my day, punk.





They also wanted scholarships for Palestinian students and NYU loot to help re-build the terrorist arsenal/university that was bombed out in Gaza.
Posted by: Atomic Conspiracy || 02/20/2009 17:28 || Comments || Link || E-Mail|| [6508 views] Top|| File under:
Playing 60's at NYU
The whole world ain't watching! The whole world ain't watching!


Cops clashed early Friday with a band of renegade New York University student protestors and a crowd who came out to support their list of demands. About two dozen members of the Take Back NYU! Coalition have been holed up inside a campus cafeteria since Wednesday night. And despite threats of expulsion and arrest if they didn't leave the building by 1 a.m. Friday, they still hadn't budged. "We're trying to take back our school," one student told the Daily News.


Sorry, kids, but you don't own the school...


The group wants greater transparency in the university's budget, scholarships for students from Palestine and for surplus supplies to be donated to the Islamic university in Gaza, according to a list of talking points the group handed out to demonstrators.


I'd love to see that list. I'll bet it'd bring back memories...




They have surplus ammo at NYU to donate?


As the 1 a.m. deadline drew near, tensions mounted between students and cops. "Everyone was pretty chill, but some people got out of hand, and that's when problems started," said freshman Brooke Lieberwitz, 18, who majors in tourism.


Time to go, children. Playtime's over.


By 1:30 a.m., it was on.


NYPD cops must be getting liberal. They gave them an extra half hour...


"We were peacefully demonstrating our right of free speech, then the police just had to lay it down, lay hands on us," said an NYU sophomore who asked not to be identified. "That isn't right. That's when things got out of control."


Time to go, hippies...


Police officials said the problems began when students failed to obey reasonable commands.


I say again, Time to go hippies. The 60's are over...


"Batons started flying," the sophomore said. "At least a dozen people got injured. This is a clear case of police brutality."


Heh heh heh. Granny and gramps probably never told them what it was like to take a nightstick upside the head. Probably just told them about Peace and Love and good weed...


Officials couldn't immediately confirm whether anyone was injured.


Let's hope so...


A student identified by fellow protestors as Alex Deschuamps was carted from the scene in a police car after climbing a 'No Parking' sign. Charges against Deschuamps are pending.


Death to facist "No Parking" signs!




'Carted' from the scene? That sounds painful .. and hopeful ...


A list of the students' demands begins: "We, the students of NYU, declare an occupation of this space. This occupation is the culmination of a two year campaign by the Take Back NYU! Coalition, and of campaigns from years in whose footsteps we follow."
Right arm! Power to the purple, man!
That's "Right on and power to the people", Moonbeam.
It is?
Student support for the protestors and their cause was far from universal."It's ridiculous," said Mitchell Goulding, 18, who works for the school newspaper. "Everyone was with them if they were focusing on budgetary disclosure, but somehow Gaza got involved, and 20 other demands, and they lost people." Goulding didn't bite his tongue."The general consensus right now among the student body is that they are a bunch of idiots," he said.


There may be hope yet...




Gaza always gets thrown in, because the student Paleo symps, the ISM and the other leftie organizations always throw it in. It's part of their mantra and it's how they do 'coalition' building, by getting every wacko group on campus to come in with them.
Posted by: tu3031 || 02/20/2009 10:14 || Comments || Link || E-Mail|| [6479 views] Top|| File under:
Colgate ROTC Re-emerges
ROTC program, banned since Vietnam, restarts at Colgate University. Local paper, local news, but it's one nice baby step to see.
Posted by: Steve White || 02/20/2009 00:00 || Comments || Link || E-Mail|| [6524 views] Top|| File under:
Who's in the News
75
[untagged]
5
Govt of Pakistan
4
Hamas
2
al-Qaeda in Pakistan
2
Govt of Iran
2
Palestinian Authority
2
TNSM
2
Iraqi Insurgency
1
Jamaat-ul-Mujahideen Bangladesh
1
al-Shabaab
1
TTP
1
Govt of Syria
1
Abu Sayyaf
1
Hezbollah
1
Islamic Courts
Bookmark
E-Mail Me
The Classics
The O Club
Rantburg Store
The Bloids
The Never-ending Story
Thugburg
Gulf War I
The Way We Were
Bio
Merry-Go-Blog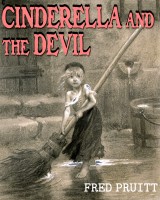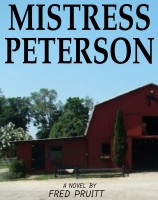 On Sale now!


A multi-volume chronology and reference guide set detailing three years of the Mexican Drug War between 2010 and 2012.

Rantburg.com and borderlandbeat.com correspondent and author Chris Covert presents his first non-fiction work detailing the drug and gang related violence in Mexico.

Chris gives us Mexican press dispatches of drug and gang war violence over three years, presented in a multi volume set intended to chronicle the death, violence and mayhem which has dominated Mexico for six years.
Click here for more information


Meet the Mods
In no particular order...


Steve White
Seafarious
Pappy
lotp
Scooter McGruder
john frum
tu3031
badanov
sherry
ryuge
GolfBravoUSMC
Bright Pebbles
trailing wife
Gloria
Fred
Besoeker
Glenmore
Frank G
3dc
Skidmark
Alaska Paul



Better than the average link...



Rantburg was assembled from recycled algorithms in the United States of America. No trees were destroyed in the production of this weblog. We did hurt some, though. Sorry.
3.233.217.106

Help keep the Burg running! Paypal: