-Lurid Crime Tales-
Student beaten to death by friends
A feud over liquor dealing resulted in a clash among friends that caused tragic death of a student of Shanto-Mariam University in the city's Uttara Tuesday night.


With friends like that, who needs enemies?


The deceased Mahfuzur Rahman alias Nasim, 20, a second semester student of Fashion Design Department, was brutally beaten up by his university friends.


But actually they liked him. Friends like each other, y'know.


Sources said Nasim and Touhid were mercilessly beaten by five of their friends--Rana, Azim, Arnab, Mishuk and Dolan--following a dispute over liquor. Injured Nasim was rushed to Apollo Hospital and Touhid was admitted to a clinic in Dhanmondi, they added.


Yep. Buddies fer life.




A short life but life nonetheless ...


Family sources said after the beating, Nasim died around 10:30pm at Apollo Hospital.


And his friends were there to mourn his passing...




Nasim: Dead at the Apollo...


Nasim's uncle Mohammad Farid Uddin filed a murder case against the five students with Uttara Police Station. He alleged that the murder was pre-planned and committed over an earlier feud.
Feuding? Beat him to death? Say! Are you sure they were friends?
Meanwhile, Uttara police arrested one of the accused Mahmud Hasan Rana yesterday afternoon.


"Accused Mahmud, you got the right to remain silent... Shuddup! Stop blubberin'!... Anything you say can and will be used against you..."


Rana said Nasim and Touhid took Tk 5,000 from them for supplying beer. As the supply was not made, they locked in an altercation leading to a clash.
"Where's my beer?"
"You ain't got no beer!"
"Then put up yer dukes!"
Deputy Commissioner of Uttara Zone of Dhaka Metropolitan Police Khandaker Rafiqul Islam told The Daily Star that Nasim and Touhid used to supply liquors to the university students. Saiful Alam Chowdhury, officer-in-charge (OC) of Uttara Police Station said police are looking for the other accused.

After the death of the student, the university authorities yesterday cancelled all academic activities for two days to avert any untoward incidents.

Dr Shamsul Huq, vice-chancellor of the university, told The Daily Star, "We have closed the university as one of our students died."

Asked, the VC said the incident took place outside campus and the authorities were yet to find out the cause behind the murder.
Posted by: Fred || 02/19/2009 00:00 || Comments || Link || E-Mail|| [6473 views] Top|| File under:
-Short Attention Span Theater-
Background on the Hampshire College "divestment"
Could it be that Professor (and father of Hampshire alum) Alan Dershowitz didn't have all the facts? Or is this an attempt at facile justification by the president of the college? A taste:


There have been students and some members of our faculty who have mischaracterized what happened here, claiming that the board did something that it did not do. None is a member of the investment committee. We have great respect for our students and encourage their endeavors - academic, social, political. We very much want our campus to be a place for learning and for healthy debate from all points of view. But we are also clear, and urge you to understand us clearly, when we say that students do not speak for the college and may not willfully misrepresent the school. It will be, and must be, the college's task to undertake any disciplinary action, according to its established rules and procedures. Discipline is an internal process that is not shared with the public.


Ouch.


As you know, last spring, the student group SJP, which is sympathetic to the Palestinian cause, petitioned, as is its right, the community-based subcommittee (CHOIR) on responsible investing, which is a subcommittee of the investment committee, in turn itself a subcommittee of the finance committee of the board, asking that the college exit from one particular fund, State Street SSgA. The group claimed that six companies in the fund were supporting or profiting from Israel's occupation of Palestinian territories. The companies were said to be Caterpillar, General Electric, ITT, Motorola, Terex and United Technologies. CHOIR passed a recommendation concerning these companies to the investment committee, in accordance with the board's procedures.

The investment committee, however, expressly rejected this narrow focus, and instead sought to apply our own socially responsible investment policies. The committee then turned to an outside, independent reviewer, KLD Research & Analytics, the gold standard for socially responsible investment screening, to look closely into the fund's components. What KLD found was that of the fund's 455 holdings, well over 200 raised significant concerns relative to Hampshire College's socially responsible investment policy and were in violation of values of socially responsible investing. It was on this basis that the investment committee voted to exit from the fund when an alternative fund has been identified. The decision was entirely unrelated to Israel or the Israeli-Palestinian conflict. In fact, two of the six companies originally cited by students as problematic were given a clean bill of health on Hampshire's policy by the KLD screeners (and a third, it turned out, was not even listed as a constituent of the fund). Moreover, Hampshire currently holds investments in funds that include many hundreds of companies that do business in Israel and in at least three actual Israeli companies: Amdocs, Teva Pharmaceuticals and Check Point Software.


In other words, we're crazy but we're not nuts.
Posted by: trailing wife || 02/19/2009 14:26 || Comments || Link || E-Mail|| [6485 views] Top|| File under:
Leonardo must convert to wed Israeli model: paper
American actor Leonardo DiCaprio must convert to Judaism if he wants to marry his Israeli girlfriend Bar Refaeli, media reports said on Tuesday.


"Oh, gosh. Choices, choices. The babe or the foreskin?"




Well, maybe we'll skip the marriage and I'll just keep banging her instead...


The 23-year-old model's father has forbidden her to marry outside of her faith and the only way DiCaprio, 34, will be welcomed into the family is if he converts, the New York Daily News newspaper reported. "He told me that if Leo doesn't convert to Judaism, there will be no marriage," the paper quoted a source as saying about Refaeli's father.

The 'Titanic' star and the Israeli supermodel have been dating since 2005 and he recently said he wanted to wed.

Recently, Refaeli posed half naked for the cover of the Sports Illustrated swimsuit magazine.

Posted by: Fred || 02/19/2009 00:00 || Comments || Link || E-Mail|| [6468 views] Top|| File under:
Arabia
Saudi Arabia: Man to receive 8,000 lashes for daughter's rape
(AKI) - A Saudi court has sentenced a man to ten years in prison and 8,000 lashes after he was found guilty of sexual violence against his daughter. According to a report in the Saudi newspaper, al-Shams, the 40-year-old man was arrested recently when he was allegedly found to be raping a young girl who later turned out to be his daughter.


So, okay, occasionally sharia gets one right ...

Okay, okay, I said occasionally ...

The man was discovered during a routine police patrol on the streets of the city after they found a car parked in a hidden location close to where three children were playing with a balloon.

The police noticed there was something strange going on inside the vehicle and went towards it to check what was happening. "I discovered the man while he was having sex with the girl," a police officer said. " Having realised what was going on, I arrested him and took him to the police station in the al-Azizia district."

The man, who was reportedly separated from his wife, suffers from psychological problems and was immediately sent to a court in Mecca where he was sentenced.
Posted by: Fred || 02/19/2009 00:00 || Comments || Link || E-Mail|| [6476 views] Top|| File under:
Home Front: Politix
Blunt running for Senate
Former House Minority Whip Roy Blunt (R-Mo.) will be announcing that he's running for the Senate in Missouri tomorrow, according to two sources with knowledge of the congressman's decision. Blunt will be doing a fly-around throughout the state tomorrow to launch his candidacy, beginning at 9:30 a.m. at Harris-Stowe State University, a historically black college in St. Louis.

Blunt, who is a household name in Missouri, will begin as the Republican front-runner for the nomination, and has the support of the GOP establishment back home. He has run statewide several times over the course of his career, winning two terms as secretary of state before losing a GOP primary for governor in 1992.

Blunt faces the prospect of a primary challenge from former state Treasurer Sarah Steelman. Steelman, an outspoken critic of the GOP establishment, ran a reform-oriented campaign for governor last year, losing in the primary.

Democratic Secretary of State Robin Carnahan has already announced her candidacy, and is expected to easily win the Democratic nomination.
Posted by: Steve White || 02/19/2009 12:29 || Comments || Link || E-Mail|| [6478 views] Top|| File under:
India-Pakistan
Road Roller rams motorcycle, one dead
A 42-year-old man was crushed to death by a speedy road roller here on Wednesday, police said.

The police said that one man was killed and three others wounded when their motorcycle was rammed by a fast moving road roller near Nipa Chorangi in the limit of Gulshan police station.

The driver, responsible for the accident, fled from the scene.

Amir Saeed, 45, who drove the motorcycle, was killed on the spot, while Afzal Karim Farooqui, 45 and two other people sustained injuries. The injured were rushed to the nearby hospital for medical assistance.

The dead body was shifted to the Jinnah Hospital for post-mortem.

Posted by: Fred || 02/19/2009 00:00 || Comments || Link || E-Mail|| [6469 views] Top|| File under:
Science & Technology
Arizona Running Second Influenza Pandemic Drill
Arizona health care officials are testing their decision making capabilities Thursday in the second simulation of a flu pandemic at an Arizona school.

Officials from the Arizona Department of Health Services, Arizona State University, Arizona Department of Education and others from county health departments are on hand at ASU Decision Theater to test their capabilities as the scenario unfolds.

Decision Theater, a computerized simulator with seven wall-length video screens, allows officials to test their actions based on information from multiple sources. Decision Theater officials hoped to expand the scenario this year to provide a more accurate feel.

The scenario allows officials to test various planned methods for dealing with a flu crisis and see what works and what doesn't.

Posted by: Anonymoose || 02/19/2009 18:14 || Comments || Link || E-Mail|| [6483 views] Top|| File under:
Terror Networks
If Violence Escalates in Mexico, Texas Officials Plan to Be Ready
As drug cartels continue to terrorize Mexico, Texas officials are planning for the worst-case scenario: how to respond if the violence spills over the border, and what to do if thousands of Mexicans seek refuge in the United States.

Katherine Cesinger, a spokeswoman for Texas Gov. Rick Perry, said a multi-agency contingency plan is being developed, and it will focus primarily on law enforcement issues, including how to handle an influx of Mexicans fleeing violence. "At this point, what we're focusing on is spillover violence," Cesinger told FOXNews.com Thursday. "The immediate concern, if any, would be that." More than 5,300 people were killed in Mexico last year in connection to criminal activity, and some experts predict things will get worse. Along with Pakistan, Mexico was identified in a Department of Defense report last year as a country that could destabilize rapidly.

If that were to happen, officials are concerned that the drug violence could cross the Rio Grande into southern Texas. Cesinger said the plan currently does not address a potential flood of refugees, though "It may be something that comes into consideration." "Worst-case scenario, Mexico becomes the Western hemisphere's equivalent of Somalia, with mass violence, mass chaos," said Ted Galen Carpenter, vice president for defense and foreign policy at the Cato Institute, aWashington-based think tank. "That would clearly require a military response from the United States."

Carpenter, who recently authored a study entitled "Troubled Neighbor: Mexico's Drug Violence Poses a Threat to the United States," said Mexican government could collapse, although it's unlikely. That's still a relative longshot, but it's not out of the question," Carpenter said. "It's obviously prudent for all of the states along the U.S.-Mexican border and the military to consider that possibility and not get blindsided should it happen."

Some lawmakers in Texas have begun questioning how to deal with a potentially massive influx of Mexican citizens. "Do you strengthen the borders so people cannot get in by the thousands every day, or do you create detention centers where people are held until their status is determined?" asked state Sen. Dan Patrick. "This is a potential refugee problem..."

"Let's pray that this does not develop in Mexico," Patrick told FOXNews.com. "However, when you hear the president of the United States cast dire warnings on our country, that even our financial system could collapse, it makes you think. If the United States can face catastrophe, obviously Mexico could as well. "We have to seriously consider that as a remote possibility, so therefore, we need to have a plan." Patrick called upon Texas Homeland Security Director Steve McGraw to present a comprehensive plan to the state's Legislature.

McGraw, who reportedly told lawmakers at a recent border security meeting that fears of Mexico's collapse were "well-grounded," was unavailable to comment Thursday, Cesinger said. Former Homeland Security Secretary Michael Chertoff indicated last month that the continuing violence has prompted plans for civilian and military law enforcement should it spread into the United States. Chertoff said the plan calls for armored vehicles, aircraft and teams of personnel along border hotspots. Military forces, however, would be summoned only if civilian agencies like the Border Patrol were unable to control the violence, the New York Times reported.

DHS spokeswoman Amy Kudwa said the department began developing the plan last summer to address a "broad spectrum of contingencies that could occur" if the violence escalates. "This violence is happening because the [Felipe] Calderon administration is doing the right thing by cracking down on powerful drug cartels," Kudwa said in a statement. "The cartels are, predictably, fighting back to protect their lucrative criminal livelihood. This plan doesn't change or otherwise supersede existing authorities; it plans for how a number of government organizations would respond and coordinate if local resources were to be overwhelmed."

Homeland Security Secretary Janet Napolitano is "continuing to develop that plan," Kudwa said Thursday.

Meanwhile, Tim Irwin, spokesman for the United Nations High Commissioner for Refugees, said he was unaware of any plans in Texas to prepare for an influx of Mexicans seeking refuge. Theoretically, Irwin said, a Mexican citizen could go to a border crossing and seek asylum based on fears of returning home amid the ongoing drug wars. "It's a valid claim to make, but you'd need to back that up," Irwin said. "That would start the process." Irwin said the individual would be initially detained and given a "credible fear interview" to determine if his or her concerns are valid. If so, they could be eventually be released into the United States. But Carpenter said the worst-case scenario -- a "sudden surge" of up to 1 million refugees in addition to the hundreds of thousands who enter illegally each year -- be daunting.

"That would be very difficult to handle," Carpenter told FOXNews.com. "I suspect what'd you see fairly soon is an attempt to seal the border as much as possible. That would probably be the initial response, along with the building of additional facilities [to detain the Mexican refugees]. But nobody wants to see that happen."
Posted by: Besoeker || 02/19/2009 12:12 || Comments || Link || E-Mail|| [6487 views] Top|| File under:
Who's in the News
68
[untagged]
6
Govt of Pakistan
2
Govt of Iran
2
Hamas
2
al-Qaeda
1
HUJI
1
Taliban
1
TTP
1
Al-Muhajiroun
1
Global Jihad
1
Govt of Sudan
1
Govt of Syria
Bookmark
E-Mail Me
The Classics
The O Club
Rantburg Store
The Bloids
The Never-ending Story
Thugburg
Gulf War I
The Way We Were
Bio
Merry-Go-Blog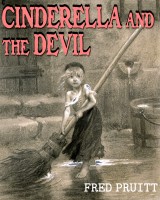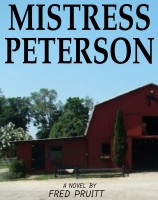 On Sale now!


A multi-volume chronology and reference guide set detailing three years of the Mexican Drug War between 2010 and 2012.

Rantburg.com and borderlandbeat.com correspondent and author Chris Covert presents his first non-fiction work detailing the drug and gang related violence in Mexico.

Chris gives us Mexican press dispatches of drug and gang war violence over three years, presented in a multi volume set intended to chronicle the death, violence and mayhem which has dominated Mexico for six years.
Click here for more information


Meet the Mods
In no particular order...


Steve White
Seafarious
Pappy
lotp
Scooter McGruder
john frum
tu3031
badanov
sherry
ryuge
GolfBravoUSMC
Bright Pebbles
trailing wife
Gloria
Fred
Besoeker
Glenmore
Frank G
3dc
Skidmark
Alaska Paul



Better than the average link...



Rantburg was assembled from recycled algorithms in the United States of America. No trees were destroyed in the production of this weblog. We did hurt some, though. Sorry.
54.92.164.9

Help keep the Burg running! Paypal: