-Lurid Crime Tales-
Lobbyists helping Dubai company to seal $1.8 billion deal - The Carlyle Group involved
Learning from the mistakes of last year's flubbed Dubai Ports World (DPW) deal, lobbyists and PR consultants are helping to engineer a smooth transaction for another Dubai government majority-owned company.

Dubai Aerospace Enterprise (DAE) is leaving nothing to chance on its $1.8 billion purchase of two aviation companies, Standard Aero Holdings Inc. and Landmark Aviation, from investment firm The Carlyle Group. At least four leading firms have registered to advocate on DAE's behalf, both on Capitol Hill and with the administration.

Two firms, the Glover Park Group and Quinn Gillespie & Associates, disclosed they each could earn more than $200,000, plus expenses, starting this March, according to contracts filed with the Justice Department. The other firms, the MWW Group and Skadden Arps Slate Meagher & Flom, have not disclosed their potential earnings, according to public records.
Continued on Page 49
Posted by: 3dc || 06/27/2007 01:55 || Comments || Link || E-Mail|| [290 views] Top|| File under:
Gunshot ends home-invasion terror (shooter arrested!)
A man has been charged after allegedly firing a shot through the front door of his home to deter would-be intruders terrorising the occupants. Police said the man, 43, fired one shot from a rifle through the front door of the home in McNeil Avenue, Geelong East, about 10pm last night.

The would-be intruders had thrown rocks through the front window and cut the home's power supply before trying to jemmy open the front door. They fled after the man, who was inside with a woman and young girl, opened fire.

Police recovered the rifle and charged the man with conduct endangering life and firearm offences. He has been bailed to appear at the Geelong Magistrates Court on August 9.
Posted by: Atomic Conspiracy || 06/27/2007 01:47 || Comments || Link || E-Mail|| [276 views] Top|| File under:
-Short Attention Span Theater-
4 Alarm Fire Tests Firefighters
Rochester N.Y. city firefighters are at the scene of a 4 alarm fire on the city's northeast side this afternoon. Heavy smoke covers the area as a paper and cardboard recycling plant complex burns. The fire is at at J C Fibers, 315 Hollenbeck Street.

Many suburban fire companies have been brought in the fill in city firehouses. Others are standing by in their quarters.

The Red Cross is assisting many families evacuated from their homes. Streets in the area are closed.

On scene interviews of firefighters indicated that initial interior entry was forced to fall back. The fire is currently being fought from the exterior due to heat and heavy smoke.

Pics at link
Posted by: Chuck Simmins || 06/27/2007 16:46 || Comments || Link || E-Mail|| [269 views] Top|| File under:
Michael Moore wants iPhone launch delayed, Attacks Steve Jobs
Cupertino, CA (HLN) – Controversial documentary filmmaker Michael Moore is accusing Apple Inc. and AT&T of using the iPhone to distract attention from his new movie "Sicko", which opens in US theaters on the same day the hyped phone goes on sale.

"This is an appalling display of greed and jealousy," said Moore after a recent screening of his new movie. "Apple and AT&T obviously don't care about fixing America's healthcare system. They only care about how many iPhones they're going to sell."

Moore's film criticizes the American medical establishment and suggests that it's time for the country to consider a universal health system such as those in Cuba, France and Britain.

In a speech to reporters, Michael Moore blasted Apple CEO and longtime Democrat Steve Jobs for not postponing the iPhone's launch until after his movie is released.

"I don't see how Steve Jobs can call himself a 'liberal' and then try to silence my film," said Moore. "Americans should be learning about our corrupt healthcare system on Friday, but instead they're going to be lining up for a silly $600 dollar gadget."

Apple may sell as many as 200,000 iPhones in the product's first two days on the market after sales begin at 6 p.m. Friday and as many as 3 million in the second half of the year, according to the most optimistic analyst estimates.

The "Sicko" director also accused former Vice President Al Gore, who sits on the board of directors at Apple Inc., of trying to steer people away from the film.

"Al Gore has a vested self-interest in making sure my film isn't seen by the public," said Moore." Not only will he profit if people spend their money on iPhones instead of my film, he also doesn't want my documentary to overshadow his crusade against global warming."
Posted by: Delphi || 06/27/2007 13:23 || Comments || Link || E-Mail|| [257 views] Top|| File under:
Interns carried state data home nightly
A state office had been sending backup data tapes home with interns for two or three years before a tape with sensitive information was stolen from an intern's car last week, The Dispatch has learned.

In fact, it appears that the former technical manager for the Ohio Administrative Knowledge System didn't use regular state employees -- only two or three interns besides himself -- to take the data home on a rotating basis for safekeeping, said Ron Sylvester, a spokesman for the Ohio Department of Administrative Services.

"On its face, with what we know today, this seems like a questionable decision," Sylvester said.

State Rep. Jay Hottinger, R-Newark, was more blunt.

"Not since Monica Lewinsky have we seen an intern with such access," Hottinger said yesterday after voting with the rest of the state Controlling Board to spend more than $700,000 to deal with the fallout so far from the June 10 theft of the backup tape.

The manager, Carl Miller, retired May 31, Sylvester said. Miller, who records show was hired by the state in 1977 and earned $116,063 last year, couldn't be reached. His pay worked out to $54.10 an hour; the intern made $10.50.

Gov. Ted Strickland has confirmed that the tape stolen from intern Jared A. Ilovar's car holds myriad crucial data, including Social Security numbers of state employees and their dependents, identities of welfare recipients plus banking information for school districts, local governments and others.

According to a state policy that officials said was last updated in April 2002, two backup copies were to be made each day of the data in the state's $158 million payroll and accounting system, known as OAKS. The current day's backup tape was to be maintained on site in the network administrator's office, and the previous day's backup tapes were to be taken to the network administrator's home in case of a fire or other disaster at the office.

But as the project became more active and resources became stretched, Miller started assigning interns for a week at a time to take a backup copy home every day, Sylvester said.

Yesterday, the bipartisan Controlling Board voted unanimously to spend as much as $731,000 for the initial response to the data theft, after complaining about what Hottinger called the "mind-boggling" policy of sending sensitive data home with a 22-year-old intern.

The spending includes up to $631,000 for Texas-based Debix Inc. to provide free-to-employees identity-theft protection and prevention services for non-university state workers and their dependents who are enrolled in the state's benefits program.

The cost to the state is $9.75 for each of about 140,000 eligible employees and dependents who sign up for the service. But Strickland said he doesn't expect all state workers to use the service because only about a quarter of those eligible in such situations elsewhere have signed up.

About 11,000 state employees and dependents had requested the service as of yesterday, Sylvester said.

The panel also earmarked up to $100,000 for Interhack Corp. of Columbus to assess the security of the new state accounting setup and to verify that state officials have identified all important data that have been stolen.

Meanwhile, the investigation of the theft and search for the missing tape continued yesterday. Nearly 50 State Highway Patrol cadets searched the area where the theft was reported in Hilliard, and a toll-free tip line has received five calls, Lt. Tony Bradshaw said.

Budget Director J. Pari Sabety said the administration is considering offering a reward for the tape.

Strickland has said that there is no evidence the data have been accessed and that it would take specialized knowledge and equipment to do so.

But experts have said because the sensitive data were not encrypted -- a step Strickland has now ordered -- it may be possible for the right person to read the tape.

Curtin, the founder of Interhack, said it would take time, expertise and money for someone to read the tape. Because the state has notified those whose personal data may be affected, it would be difficult for a thief to use the information, he argued.

"So at this point now, if somebody tries to use the data, they're going to be found out pretty quickly," he said.

School districts and Medicaid providers that potentially could have their bank accounts revealed were cautious but not overly concerned yesterday.

As they were encouraged to do by state officials, many school treasurers notified their banks about the potential exposure.

"The bank account and routing number is on every check we issue so it's not as much concern as the tax identification number of the district," said Bexley Schools Treasurer Chris Essman.

Sylvester has said other entities in state government also have been sending backup data home with employees, but that the practice was not widespread and has been stopped.

The backup OAKS tape now is sent daily to a second state facility to be stored securely.

Curtin said the practice of sending backup data home with employees is fairly common because of the cost involved in hiring a company to do it or using another facility.

Dispatch Senior Editor Joe Hallett and reporters James Nash and Catherine Candisky contributed to this story.

mniquette@dispatch.com

"Not since Monica Lewinsky have we seen an intern with such access."

State Rep. Jay Hottinger
R-Newark
For additional health information, visit OhioHealth

Posted by: Delphi || 06/27/2007 11:17 || Comments || Link || E-Mail|| [272 views] Top|| File under:
-Signs, Portents, and the Weather-
Oh the horror - gene-modified tomatoes taste better
Shoppers who miss the taste of farm-grown tomatoes may find solace in a new technology that puts back what generations of breeding for hardiness and shelf life have taken out. A new variety of tomato has been genetically modified (GM) to produce geraniol, a rose-smelling compound found in fruits and flowers. In a blind taste test, 60 percent of 37 testers preferred the flavor of the GM tomato, according to a study published online this week in Nature Biotechnology. The result proves that genetic modification can potentially restore some of the flavor and aroma lost as breeders have created more durable strains of tomatoes and other crops ...
Posted by: lotp || 06/27/2007 00:00 || Comments || Link || E-Mail|| [272 views] Top|| File under:
Arabia
Kuwait: The 99 - Super Heroes of the Muslim world
This was on Frontline last night on PBS. Rather interesting. The cartoon creator wanted a alternative to Pokemon cartoons in his own country of Kuwait. He was a graduate of Columbia University in New York. I was surprised that the more fundamentalist's clerics weren't too happy with this writers interpretation of of Mohammed's 99 attributes and was actively trying to get this cartoon banned despite it's popularity. The cartoon creator attempted to create a image of Islam in a more moderate perspective and not one of suicide bombers commonly associated as hero's in the Muslim world.


Q: How did you get started on The 99?

A: I had just finished business school, and I was in a London cab going from Edgware Road to Harris. It was the summer. I didn't know what I was going to do with my life. And my sister turned to me and said, "Naif, do you remember that you told me after school you'd go back to writing?" I said, "[Selma], for me to go back now it's got to have the potential of Pokemon. Otherwise it just doesn't make sense."

And this is where luck or fate first struck my project, because, had I said Superman or Batman or Spider-Man or any man, The 99 would not have been born, because what happened in my mind was the following. I said Pokemon. My next thought was there had been a fatwah issued against Pokemon in this region. My next thought was, my god, who are these people? And who appointed them to be spokespeople for Islam? My next thought was of Allah: how disappointed he must be. My next thought was that Allah had 99 attributes. And that brought me full circle back to Pokemon, which is a concept of 300 attributes. Now at the end of that cab ride, I turned to my sister and I said, "What do you think of this?" And she liked the idea and, from there, it just captured my mind.

Q: What did you set out to do with The 99?

A:In today's world, you know, we're inundated with comics or cartoons on TV and satellite. It's not like 30 years ago, when there wasn't much of that around. So I would hope that, for some kids, it's giving their parents a reason to allow [them to see] this material versus something else, because I know a lot of people who don't let their kids read Spider-Man and Batman. And I know a lot of people who don't let their kids watch TV. But this is something that's fun but safe, you know, because in The 99, there won't be stories about dating. There's not going to be any alcohol. There's not going to be any sex. But we're not going to preach about the non-use of these things. We're just going keep away. It's also culturally acceptable. You know, you don't have to worry about the bad guy ending up with an Arab name or Muslim identity.

More at link including a video of the broadcast that will posted June 28th.

Posted by: Delphi || 06/27/2007 11:31 || Comments || Link || E-Mail|| [260 views] Top|| File under:
Iraq
Imams put fatwa on carp caught in Tigris
For centuries Iraqi fishermen have plied the waters of the Tigris, netting giant freshwater fish and preparing them for the traditional masgouf dinner, served on Baghdad's palm-fringed river banks.

But in a gruesome twist to the war, the country's national dish is under threat because even the most devoted fish-lovers are concerned about what else lurks beneath the green waters of the ancient river.

Abu Ayyad, 55, comes from a family of Tigris fishermen. His father fished the waters in Baghdad, as did his grandfather and, he believes, generations before that. Now, though, he is reduced to preparing and serving farmed carp because the public refuses to eat fish taken from the river.

"Personally, I still think the river fish is the best, but because of the situation few of my customers will touch it," said the masgouf seller, who runs a grotty roadside stall in the Jadriyeh neighbourhood of Baghdad.

By the "situation" he means that so many bodies have been dumped in the river during the sectarian bloodletting that has divided the capital that residents do not go near the water. They would certainly not consume what comes out of it, particularly the large fish that feed off the Tigris riverbed.

Some Islamic religious leaders have even issued fatwas, declaring that fish caught in the river are unclean and unfit for human consumption.

"I still like to eat fish once a week, but it is not quite the same as before," said Ali, a regular customer, who stopped by Abu Ayyad's stall yesterday to select a fish for cooking and then returned later to pick it up for his family's lunch. "We have only been eating farmed fish for the past year."

The traditional recipe has been prepared in Baghdad for centuries. In happier times the fishermen would bring their boats up along the banks and prepare brushwood fires. The fish would be cleaned, gutted and cut down the back to form a circle and then grilled upright against an open fire.

Whole families would sit out in the cool of the evening and consume masgouf with bread and salads. To this day masgouf is still prepared by Iraqi exiles, including members of the once-vibrant Jewish community, who were forced out of the country half a century ago.

But, like in so many parts of modern Iraq, the conflict has destroyed the old traditions. The once-popular stretch of river, known as Abu Nawas, where masgouf restaurants were open late into the night is a no-go area these days for vehicles and most pedestrians.

Located directly opposite Baghdad's heavily protected green zone, where the American and British embassies are, it is a dangerous place to visit, particularly after dark, when insurgents have been known to use the area as a firing point for mortars and rockets.

Instead, masgouf lovers have to resort to buying their fish on the grubby roadside amid swarms of flies and car exhaust fumes. A good-sized fish can still feed a family, but the magic of the meal has been lost.

"Hopefully, one day we can go back to the old ways and have our masgouf as it should be beside the Tigris," said Ali, grabbing his takeaway fish and rushing back home. "Until then this is the best we can do."

National dish

— Abu Ayyad's masgouf recipe:

— Take large freshwater fish, preferably carp caught in Tigris or Euphrates

— Scale, gut and clean

— Cut along back and open up so that fish is flat and round

— Season with salt

— Place in barbecue grill

— Cook upright beside open wood fire

— Season with lemon

— Serve with bread and salads. Eat with fingers, ideally in the evening in the open air along river bank
Posted by: Delphi || 06/27/2007 13:00 || Comments || Link || E-Mail|| [271 views] Top|| File under:
Southeast Asia
Indonesian VP OKs Marijuana As Spice
Marijuana possession should remain a crime in Indonesia, but chefs who use the herb as a traditional way to season curries should not be arrested, the country's vice president told local reporters.

Cooks in parts of Indonesia _ a nation that executes drug traffickers _ say they use tiny amounts of crushed marijuana leaves or seeds as a spice in certain dishes.

Speaking to reporters on Tuesday, Vice President Yusuf Kalla said there was "no way" Indonesia would legalize or decriminalize marijuana as some countries in western Europe have done.

"It is all right to use it as a food seasoning, but it should not be fully legalized," Kalla was quoted as saying by The Jakarta Post.

Kalla did not address the problems such a stance might pose to police tasked with arresting marijuana users. Officers have never previously cracked down on the use of marijuana in the kitchen or said the practice was a particular problem.

Kalla and the police chief both reiterated their support for the death penalty for drug traffickers, noting that neighboring Malaysia and Singapore also execute offenders.

Posted by: Delphi || 06/27/2007 14:40 || Comments || Link || E-Mail|| [349 views] Top|| File under:
Home Front: Culture Wars
Father & Son Try To Kidnap Daughter's Fiancé
MIDDLETOWN TOWNSHIP, Pa. -- A Bucks County father was accused of going to extremes to break-up his daughter's romance. Police said the father and his son tried to kidnap her fiancé by beating him up and tossing him into a sport utility vehicle.

"The victim advised me that his fiancée's family was trying to kill him, drag him into a car and take him somewhere, where he believed he was going to be killed," Middletown Township police officer Robert Webber said. Webber added, the alleged victim told him his fiancée's family was upset the two had moved in together. He said there were cultural differences and that's why 48-year-old Mohd Nasher and his son 20-year-old Mohammed Nasher were allegedly gunning for the fiancé.

Webber said, "The father and son came in, grabbed our victim, pulled him outside, began choking and beating him. Drug him into the back of a Ford Explorer and that's where they advised him that they were going to take him somewhere. He jumped out the other side window in fear for his life and as he went to run away the father told him, 'I'm going to find you and I'm going to shoot you.' The son went and grabbed a bat and went to chase after him."

Both Nashers were charged with assault and kidnapping. They both posted $20,000 cash bail and were released. NBC 10 left several voicemails asking for comment and when a call was returned, a woman who did not identify herself said this was not a criminal case but a family matter between them and their daughter's boyfriend. The woman NBC 10 spoke with also said she would sue if NBC 10 did the story, saying, "That's the problem with this country, we put everything on TV."

"It's a little more than a family matter. Once you touch somebody or put your hands on somebody and try to harm them, that's when we come into the situation," Webber said.


Indeed.
Posted by: trailing wife || 06/27/2007 14:02 || Comments || Link || E-Mail|| [259 views] Top|| File under:
Who's in the News
43
[untagged]
7
Govt of Iran
6
Taliban
6
Global Jihad
5
Hamas
4
Iraqi Insurgency
4
Govt of Syria
3
Fatah al-Islam
3
[untagged]
2
Islamic Courts
1
Lashkar e-Jhangvi
1
Mahdi Army
1
al-Qaeda
1
Jemaah Islamiyah
1
Islamic Jihad
1
Hezbollah
Bookmark
E-Mail Me
The Classics
The O Club
Rantburg Store
The Bloids
The Never-ending Story
Thugburg
Gulf War I
The Way We Were
Bio
Merry-Go-Blog
Hair Through the Ages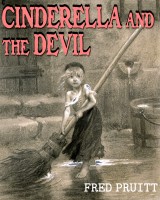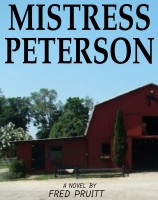 On Sale now!


A multi-volume chronology and reference guide set detailing three years of the Mexican Drug War between 2010 and 2012.

Rantburg.com and borderlandbeat.com correspondent and author Chris Covert presents his first non-fiction work detailing the drug and gang related violence in Mexico.

Chris gives us Mexican press dispatches of drug and gang war violence over three years, presented in a multi volume set intended to chronicle the death, violence and mayhem which has dominated Mexico for six years.
Click here for more information


Meet the Mods
In no particular order...


Steve White
Seafarious
Pappy
lotp
Scooter McGruder
john frum
tu3031
badanov
sherry
ryuge
GolfBravoUSMC
Bright Pebbles
trailing wife
Gloria
Fred
Besoeker
Glenmore
Frank G
3dc
Skidmark
Alaska Paul



Better than the average link...



Rantburg was assembled from recycled algorithms in the United States of America. No trees were destroyed in the production of this weblog. We did hurt some, though. Sorry.
34.200.243.114