Secret Santa Reveals His Identity
KANSAS CITY, Mo. -- For 26 years, a man known only as Secret Santa has roamed the streets every December quietly giving people money. He started with $5 and $10 bills. As his fortune grew, so did the gifts.

In recent years, Secret Santa has been handing out $100 bills, sometimes two or three at a time, to people in thrift stores, diners and parking lots. So far, he's anonymously given out about $1.3 million.

In recent years, Secret Santa has been handing out $100 bills, sometimes two or three at a time, to people in thrift stores, diners and parking lots. So far, he's anonymously given out about $1.3 million. It's been a long-held holiday mystery: Who is Secret Santa?

But now, weak from chemotherapy and armed with a desire to pass on his belief in random kindness, Secret Santa has decided it's time to reveal his identity. He is Larry Stewart, a 58-year-old businessman from the Kansas City suburb of Lee's Summit, Mo., who made his millions in cable television and long-distance telephone service.

His holiday giving started in December 1979 when he was nursing his wounds at a drive-in restaurant after getting fired. It was the second year in a row he had been fired the week before Christmas.

"It was cold and this car hop didn't have on a very big jacket, and I thought to myself, `I think I got it bad. She's out there in this cold making nickels and dimes.'"

"It was cold and this car hop didn't have on a very big jacket, and I thought to myself, `I think I got it bad. She's out there in this cold making nickels and dimes,'" he said.

He gave her $20 and told her to keep the change. "And suddenly I saw her lips begin to tremble and tears begin to flow down her cheeks. She said, `Sir, you have no idea what this means to me.'"

Stewart went to the bank that day and took out $200, then drove around looking for people who could use a lift. That was his "Christmas present to himself." He's hit the streets each December since.
Continued on Page 49
Posted by: Fred || 11/18/2006 13:45 || Comments || Link || E-Mail|| [401 views] Top|| File under:
'Gandalf, Arsenal, it's dinnertime'
AS if Fifi Trixiebelle, Peaches Honeyblossom and Little Pixie were not enough of a cross to bear, Britain now numbers among its youth six Gandalfs, two Supermen and 36 Arsenals of both sexes. Children, it appears, are in growing danger from their parents of name abuse. Among the worst reported cases are Dre, Tupac, Jay-Z and Snoop. These unfortunates, when they grow up, may well wonder why they were named after a variety of transient rap stars.

A survey of British birth certificates over the past 22 years by www.findmypast.com, a family history website, indicates that the practice of naming children after pop, sports or film stars, or even fictional characters, is alive and well. It is merely an updating of all those women who, having wept over Gone with the Wind in 1939, christened their sons Ashley and their daughters Scarlett.

Some names are more acceptable - and more common - than others. Since 1984, a total of 7261 Kylies have been born in Britain, a tribute to the enduring appeal of Minogue and one in the eye for her rival, Madonna, of whom there are only 288. In the past five years, the rise of the actor Keira Knightley has prompted 6074 sets of parents to borrow her name for their offspring, while Britney Spears holds up well, giving her name to 1611 little girls.
Continued on Page 49
Posted by: Fred || 11/18/2006 00:00 || Comments || Link || E-Mail|| [306 views] Top|| File under:
Caribbean-Latin America
'Lizard Isles' reveal natural selection at work
Given our heated debate on the subject, some of you might find this interesting. Strictly speaking, it's not evolution, because there is no evidence of novel characteristics arising, but interesting nonetheless.




We've had a heated debate?

Natural selection, the keystone of evolution, can switch direction in a matter of months, a novel experiment on lizards reveals. Jonathan Losos at Harvard University in Cambridge, Massachusetts, US, and colleagues visited a dozen tiny isles in the Bahamas. They tagged hundreds of tiny Anolis sagrei lizards, which show natural variation in the length of their legs.

In half of the islands, they introduced a larger lizard species, Leiocephalus carinatus, which preys on A. sagrei.

The tiny islands are each about 750 square metres (around the size of a baseball diamond) and located only about 100 metres away from land where L. carinatus naturally live.

These predatory lizards regularly colonise the tiny islands, but routinely die out because they are entirely ground-based and can be wiped out when hurricanes cause flooding. For this reason, Losos says it is ethically acceptable to introduce the L. carinatus onto the islands for experimental purposes.

The team predicted that introducing the predatory species would initially lead to a greater number of A. sagrei lizards with slightly longer legs, which would enable them to run faster than their shorter-legged peers, which would get caught and eaten.

However, they hypothesised that after a certain amount of time, selective pressures would shift to favour lizards with shorter legs, because such animals can climb trees better, and evade the L. carinatus in that manner.

Given time, A. sagrei would somehow learn to escape death by climbing, the researchers reasoned. "These lizards are no dummies," Losos says.

In fact, all of these predictions came to pass. When the researchers returned to the islands after six months and counted the A. sagrei lizards that survived, they found a greater number had long legs. After a further six months, another survey showed that natural selection had shifted to favour lizards with short legs.

And there was a huge increase in the proportion of A. sagrei lizards that chose to dwell in trees. Normally, about 60% of these lizards are found in trees – and this was the case on the islands with no predator lizards. But in the six experimental isles, which had the introduced predator species, more than 90% A. sagrei were found in trees after one year.

Not only does the study illustrate how swiftly natural selection can act, says Losos, it also shows that the process can be experimentally induced, given the right circumstances.
Posted by: phil_b || 11/18/2006 00:14 || Comments || Link || E-Mail|| [293 views] Top|| File under:
Great White North
Liberal party appalled by Howard Dean
Canada's opposition Liberal Party is holding a convention this month to elect a national leader, and some party leaders aren't too happy about the choice of the keynote speaker – Howard Dean.

They say the unsuccessful presidential candidate has no place telling Canadians how to win elections. The former Vermont governor lost his bid for the 2004 Democratic nomination to Massachusetts Sen. John Kerry. "I as a Canadian am appalled to have an American loser address a keynote convention that will choose Canada's next failed candidate for prime minister," Ray Heard, former Liberal Party communications director, told CTV television on Thursday.

Other Liberal Party leaders are eager to hear Dean's strategies for retaking the House of Commons in Ottawa.


First you have to go to California, then Michigan, then D.C. Yeaaaaaaaagh!




Continued on Page 49
Posted by: Jackal || 11/18/2006 12:03 || Comments || Link || E-Mail|| [307 views] Top|| File under:
Home Front: Politix
Colorado AG Explains Conviction to Saudis
YJCMTSU


The (Colorado) state's attorney general traveled to Saudi Arabia this week to assure officials that a Saudi man convicted in Colorado of sexually abusing and virtually enslaving his housekeeper was treated fairly. Attorney General John Suthers made the trip at the request of the State Department. He met with Saudi King Abdullah, Crown Prince Sultan and relatives of Homaidan Al-Turki, who was sentenced in state court in August to 28 years to life in prison, Deputy Attorney General Jason Dunn said Friday.

"My understanding is their concerns are whether or not he was treated fairly in the judicial system," Dunn told The Associated Press.


Just as they treat all guests workers fairly in the Majik Kingdom.


Dunn said Suthers, who left Sunday and was expected back Saturday, explained that the state judicial system is independent from the federal government and that federal officials have no influence over it.


I'll bet there are those in the State Department who think otherwise.


Al-Turki, 37, was convicted of sexually assaulting an Indonesian housekeeper and keeping her as a virtual slave for four years. Last year, the Saudi government agreed to post $400,000 for his bail. Al-Turki has denied the charges and blamed anti-Muslim prejudice for the case against him. He said prosecutors persuaded the housekeeper to accuse him after they failed to build a case that he was a terrorist. His attorneys plan to appeal.


Hey enslavement of kuffurs is allowed by the Quran. So you can take your laws and stick 'em.


A State Department official with knowledge of the matter said the Al-Turki case has been a "thorn in our relations with the Saudis" and that Colorado was asked to send someone to help resolve it. He said similar trips have been made before, though they are uncommon. The official spoke on condition of anonymity because he said he was not authorized to discuss the issue with the media.

If you ain't authorixed to speak then STFU.




The NYT and WaPo then would have nothing to print, and we couldn't have that, now could we.

Federal prosecutors had filed charges of labor and immigration violations against Al-Turki, but dropped them after he was convicted in state court.

Al-Turki's wife, Sarah Khonaizan, pleaded guilty to a federal immigration charge and a state theft charge in the case and has returned to Saudi Arabia with the couple's five children, said her attorney, Forrest Lewis. She served home detention in the federal case and a two-month jail sentence in the state case and did not resist deportation.


Keep an eye on this. The State Department is going to try to make their problem go away.
Posted by: GK || 11/18/2006 15:32 || Comments || Link || E-Mail|| [419 views] Top|| File under:
Home Front: Culture Wars
Duh: Philanthropy Expert: Conservatives Are More Generous
Heh. Another data point on the curve that demonstrates the hypocrisy of the Liberal Left.


Syracuse University professor Arthur C. Brooks is about to become the darling of the religious right in America -- and it's making him nervous.

The child of academics, raised in a liberal household and educated in the liberal arts, Brooks has written a book that concludes religious conservatives donate far more money than secular liberals to all sorts of charitable activities, irrespective of income.

In the book, he cites extensive data analysis to demonstrate that values advocated by conservatives -- from church attendance and two-parent families to the Protestant work ethic and a distaste for government-funded social services -- make conservatives more generous than liberals.

The book, titled "Who Really Cares: The Surprising Truth About Compassionate Conservatism" (Basic Books, $26), is due for release Nov. 24.

When it comes to helping the needy, Brooks writes: "For too long, liberals have been claiming they are the most virtuous members of American society. Although they usually give less to charity, they have nevertheless lambasted conservatives for their callousness in the face of social injustice."

For the record, Brooks, 42, has been registered in the past as a Democrat, then a Republican, but now lists himself as independent, explaining, "I have no comfortable political home."

Since 2003 he has been director of nonprofit studies for Syracuse University's Maxwell School of Citizenship and Public Affairs.

Outside professional circles, he's best known for his regular op-ed columns in The Wall Street Journal (13 over the past 18 months) on topics that stray a bit from his philanthropy expertise.

One noted that people who drink alcohol moderately are more successful and charitable than those who don't (like him). Another observed that liberals are having fewer babies than conservatives, which will reduce liberals' impact on politics over time because children generally mimic their parents.

Brooks is a behavioral economist by training who researches the relationship between what people do -- aside from their paid work -- why they do it, and its economic impact.

He's a number cruncher who relied primarily on 10 databases assembled over the past decade, mostly from scientific surveys. The data are adjusted for variables such as age, gender, race and income to draw fine-point conclusions.

His Wall Street Journal pieces are researched, but a little light.

His book, he says, is carefully documented to withstand the scrutiny of other academics, which he said he encourages.

The book's basic findings are that conservatives who practice religion, live in traditional nuclear families and reject the notion that the government should engage in income redistribution are the most generous Americans, by any measure.

Conversely, secular liberals who believe fervently in government entitlement programs give far less to charity. They want everyone's tax dollars to support charitable causes and are reluctant to write checks to those causes, even when governments don't provide them with enough money.

Such an attitude, he writes, not only shortchanges the nonprofits but also diminishes the positive fallout of giving, including personal health, wealth and happiness for the donor and overall economic growth.
All of this, he said, he backs up with statistical analysis.

"These are not the sort of conclusions I ever thought I would reach when I started looking at charitable giving in graduate school, 10 years ago," he writes in the introduction. "I have to admit I probably would have hated what I have to say in this book."

Still, he says it forcefully, pointing out that liberals give less than conservatives in every way imaginable, including volunteer hours and donated blood.

In an interview, Brooks said he recognizes the need for government entitlement programs, such as welfare. But in the book he finds fault with all sorts of government social spending, including entitlements.

Repeatedly he cites and disputes a line from a Ralph Nader speech to the NAACP in 2000: "A society that has more justice is a society that needs less charity."

Harvey Mansfield, professor of government at Harvard University and 2004 recipient of the National Humanities Medal, does not know Brooks personally but has read the book.

"His main finding is quite startling, that the people who talk the most about caring actually fork over the least," he said. "But beyond this finding I thought his analysis was extremely good, especially for an economist. He thinks very well about the reason for this and reflects about politics and morals in a way most economists do their best to avoid."

Brooks says he started the book as an academic treatise, then tightened the documentation and punched up the prose when his colleagues and editor convinced him it would sell better and generate more discussion if he did.

To make his point forcefully, Brooks admits he cut out a lot of qualifying information.

"I know I'm going to get yelled at a lot with this book," he said. "But when you say something big and new, you're going to get yelled at."
Posted by: .com || 11/18/2006 00:45 || Comments || Link || E-Mail|| [271 views] Top|| File under:
Condo owners lose right to smoke in own home
GOLDEN - Colorado smokers grousing about no longer being able to light up in bars should consider the plight of a couple banned by a judge from smoking in their own home. Colleen and Rodger Sauve earlier this month lost a court battle to overturn a Heritage Hills #1 Condominium Homeowners Association rule that targeted their cigarette use because the smell of burning tobacco drifted into other condos in the four-unit complex where Colleen has lived, and smoked, for more than five years.

"I don't understand how you get to change the rules in the middle of the game," Colleen Sauve said Thursday. "There has to be a limit to a homeowners association's authority, especially when this (smoking) is a lawful act."

The legal battle began after the condo association responded to a complaint from the Sauve's next- door neighbor, Penelope Boyd, about the smoke and odor she said was coming from the Sauves' condo. Boyd's daughter, Christine Shedron, said the problem is not just the smell, but her mother's sensitivity to it. "It makes her nauseated; it makes her sick," Shedron said. "The thing about this is that this is not just my mom against these people. There have been complaints from every person that has lived in that complex with the exception of one or two."
Posted by: Fred || 11/18/2006 00:00 || Comments || Link || E-Mail|| [278 views] Top|| File under:
Who's in the News
75
[untagged]
Bookmark
E-Mail Me
The Classics
The O Club
Rantburg Store
The Bloids
The Never-ending Story
Thugburg
Gulf War I
The Way We Were
Bio
Merry-Go-Blog
Hair Through the Ages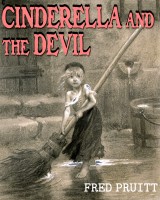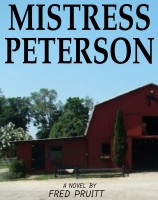 On Sale now!


A multi-volume chronology and reference guide set detailing three years of the Mexican Drug War between 2010 and 2012.

Rantburg.com and borderlandbeat.com correspondent and author Chris Covert presents his first non-fiction work detailing the drug and gang related violence in Mexico.

Chris gives us Mexican press dispatches of drug and gang war violence over three years, presented in a multi volume set intended to chronicle the death, violence and mayhem which has dominated Mexico for six years.
Click here for more information


Meet the Mods
In no particular order...


Steve White
Seafarious
Pappy
lotp
Scooter McGruder
john frum
tu3031
badanov
sherry
ryuge
GolfBravoUSMC
Bright Pebbles
trailing wife
Gloria
Fred
Besoeker
Glenmore
Frank G
3dc
Skidmark
Alaska Paul



Better than the average link...



Rantburg was assembled from recycled algorithms in the United States of America. No trees were destroyed in the production of this weblog. We did hurt some, though. Sorry.
34.200.243.114