-Short Attention Span Theater-
The TWA 800 Whistleblower Is Legit
[American Thinker] In the past few weeks, I have received numerous inquiries about ten-year Navy veteran William Henry Teele III. After years of quietly providing information to me and other investigators into the July 1996 destruction of

TWA Flight 800

off the coast of Long Island, Teele has gone public and is naming names.

I shared some of Teele's information in my 2016 book, TWA 800: The Crash, The Cover-Up, The Conspiracy. Teele did not claim to be on the ship that fired the missile. He was on the USS Carr, a guided missile frigate that was one of the "combatants" in the battle group that destroyed the unfortunate 747 and killed the 230 souls on board. Everything that I could verify about Teele's account back then checked out.

In the six years since, Teele has reached out to many of his fellow sailors and fleshed out his account. Although he has appeared on several podcasts in recent weeks, his uninterrupted narrative on the Duke Report is the most compelling. I would welcome those with relevant experience to contact me through my website, cashill.com, to offer your assessment of Teele's account or to provide additional information. My research suggests Teele is the real deal but I remain open, as all journalists should, to contrary information.

In the way of background, Teele joined the Navy in 1994. In 1996, according to his Navy transcript, he was serving as a "seaman apprentice" receiving advanced training in "specialized Navy occupations." Teele's training went well enough that in 1998 he was made an "operations specialist," one who, "operates radar and associated equipment; identifies and maintains a display (plot) of the movement of ships, aircraft, missiles, and natural objects detected by observing a radar." In 1999, he was made an instructor.

As to the USS Carr, after undergoing major upgrades in 1995, the ship began a Combat Systems Ship Qualification Test, the goal of which was to certify her newly installed Mk 92 Mod 6 Fire Control System. In early 1996, according to a Navy history site, this testing "ultimately led to two highly successful dual missile firing exercises in the North Puerto Rican Operations area." On July 12, 1996, just five days before disaster, Commander Keith L. Wray took control of the ship. The Carr history then skips from July 12 to November 25, 1996, when the Carr "got underway from Norfolk, Va., with the Theodore Roosevelt Battle Group." The real story is what happened between those dates.
Posted by: Besoeker || 08/08/2022 08:05 || Comments || Link || E-Mail|| [10800 views] Top|| File under:
Afghanistan
Why Are People Who Should Know Better Beginning to Agitate for a Return to Afghanistan?
[Red State] I don't think anyone can accuse me of being a simp for Joe Biden. That said, sometimes the right things are done, and we need to give him credit. One of those things is following through on President Trump's decision to leave Afghanistan.

Even though Biden's execution of our withdrawal from Afghanistan was an utter dog's breakfast of failure on every level and demonstrated that the Biden White House, his woke Defense Department, and the "white rage" cult commanding our military forces were not up to any task of any significance (Deputy Secretary of State Claims That the 'Process Worked' for the Afghanistan Mission and Everything You Know Is Wrong), the decision was 20 years overdue.

By the time we left Afghanistan, we had been at war there longer than some of the soldiers fighting the war had been alive. So why were we there in the first place? Because the plot to attack America on September 11, 2001, was hatched there by al Qaeda forces in training camps protected by the government. The mission of destroying those camps and removing the government that had protected them was articulated by President Bush in October 2001.
Posted by: Besoeker || 08/08/2022 02:30 || Comments || Link || E-Mail|| [10798 views] Top|| File under: Taliban/IEA
What is behind the elimination of the leader of Al-Qaeda?
Direct Translation via Google Translate. Edited.

Commentary by Russian writer Pavel Kukhmirov
[Sevastopol] Biden announced the elimination of the leader of al-Qaeda in Afghanistan. He also noted that the United States will not allow Afghanistan to become a haven for terrorists again.

Despite the fact that such "targeted liquidations" are practically the hallmark of the United States and its allies in the Middle East, it should be noted that nothing of the kind has been undertaken by them for a very long time. Except, of course, for the assassination of Iranian General Soleimani two years ago.


There have been quite a few others, actually, like the series of ISIS head honchos. But do go on...

And it is quite clear that there is always something behind such steps. Let's consider this situation.


So, a decade after the elimination of Osama bin Laden during a similar US special operation in Pakistan, his closest associate Ayman al-Zawahiri was eliminated by two Hellfire missiles in the Afghan capital. A purely political action, much needed on the eve of the impending failure of the Democratic Party in the US midterm elections, although it is clearly insufficient.
Nevertheless, it is quite capable of becoming, albeit minimal, but a tactical victory for the ruling Washington administration in its fierce battle for the remnants of popularity. But at the same time, it will be a big strategic defeat on another front - in the struggle for stability in the Islamic world.


It is quite clear that the death of the leader of Al-Qaeda will inevitably become a prerequisite for a global shift in relations between America, the Taliban and Pakistan.


Will it? What a good idea!

It is also clear that one of the most famous radical Islamist groups, which is al-Qaeda, has already ceased to have a monopoly on absolute authority in its movement: now it is competing for influence with at least the Islamic State*.

And there is also Jamaat-e-Islami
...The Islamic Society, founded in 1941 in Lahore by Maulana Sayyid Abul Ala Maududi, aka The Great Apostosizer. The Jamaat opposed the independence of Bangladesh but has operated an independent branch there since 1975. It maintains close ties with international Mohammedan groups such as the Moslem Brotherhood. the Taliban, and al-Qaeda. The Jamaat's objectives are the establishment of a pure Islamic state, governed by Sharia law. It is distinguished by its xenophobia, and its opposition to Westernization, capitalism, socialism, secularism, and liberalist social mores...
. Not to mention such an organization as the IRGC, which has a state and official status. At the same time, for the same Taliban * movement, this US success will in any case turn into the most negative consequences.


Negative consequences for the Taliban? Hurray!
For understanding: Ayman al-Zawahiri was destroyed in the house of one of the Taliban field commanders, Sirajuddin Haqqani (leader of the so-called "Haqqani Network"). He lived there for the last six months. And according to the information voiced by the CIA, al-Zawahiri was tracked for at least these same six months.

And it is obvious that it would be practically impossible to outplay the security service of a rather serious Haqqani man without the active assistance of a number of "assistants" in the Taliban movement itself.

As a result, there are two versions of what happened: the version with the introduction of CIA agents into the movement shows the obvious weakness of its leaders.
And the version about the double game of the Taliban themselves is a prerequisite for the collapse of their authority


Surely no one expected the Taliban to behave fairly with unbelievers, including the unbelievers themselves. After all, Allah rejoices in the title of King of Lies...

and, as a result, for the beginning of a new round of instability in the entire region of Central Asia and the Middle East.


A stable Taliban government is not a good thing for anyone involved including, ultimately, the Talibs themselves.

But this is not the only thing complicating the situation. There are also additional actions by the State Department, whose head, Mr. Blinken, made a statement about the violation by the government in Kabul of international obligations that it has assumed. And this is a clear backlog for the start of some additional "sanctions war" or, at least, an official reason for something like that.


Natural consequences of the sort addressed by Kiplings "The Gods if the Copybook Headings" are what the education biz calls teachable moments. May there be a great many of those in the near future, followed by actual learning.

Washington hangs a kind of "Sword of Damocles". And the question is: when will this "sanction potential" be realized? Needless to say, this in itself does not add stability to the region.

It can be assumed that the operation to eliminate Ayman al-Zawahiri was carried out jointly by Washington and Kabul.


It can? How very byzantine.

So to speak, to demonstrate Afghanistan's readiness for a "constructive dialogue", compromises and a desire to establish ties not only with Russia and China, but also with Western countries. But this is only an assumption. If it becomes something big, the Taliban regime* will simply destroy it, plunging the region into chaos.


More chaos than they've already plunged into, Mr. Kukhmirov means.

One thing is clear: in their desire to win in the internal struggle, the American elites are ready to set fire to any region. Whether it's China, Afghanistan or the post-Soviet space. And this is a really serious problem.


If America is indeed as dangerous as all that, the intelligent move is to not catch their attention. How about y'all work on that for a while, instead of plunging yourselves into Darwinian situations? And next time, remind President Putin not to believe President Biden when he says something won't bother him, mkay?




Posted by: badanov || 08/08/2022 00:00 || Comments || Link || E-Mail|| [10806 views] Top|| File under: al-Qaeda
Wow! This Vietnam Vet's letter – a must read…
[Freedom Is Just Another Word] Dear Ms. Griner,

We hope this letter finds you in good health, and we understand you are having some rough times in your life.

We are a group of old Vietnam Combat Veterans from North Carolina. Our average age is around seventy years old. We call ourselves, The Bunker Boys. We spent a lot of time living in rat and snake infested holes in the ground known as Bunkers.

When we were not in the bunkers, we were crawling through the jungle being shot at. We must be honest and tell you that the only thing we may have in common with you is that we, too, were drafted. We noticed you were drafted number one in the WNBA draft a few years ago. Since we all were drafted, we thought we might let you know what it was like when we were drafted.

Unlike you, most of us had no college.

The people of the United States drafted us. We consisted of all colors, religions and personal beliefs. We had no choice of which team we played for: Army, Navy, Air Force or Marines.

We were sent halfway around the world to fight and kill people we didn't know in a place we had never heard of. We were paid, we know you can relate to this,

$3.00 a day, and were required to work 24 hours a day if needed. When we returned home, many or most of us were treated very badly by our fellow Americans. We were spit on and hit by bottles and rocks as the police stood by and watched.

We did not complain, we just continued on in life and made the best of it.

We fought for God, family, country and of course, the Flag and the National Anthem, a poem that was written by, of all people, a lawyer. He wrote the poem/anthem as he watched bombs fall on and kill fellow Americans. Ever since that night, our nation has played that little poem before millions of social functions.
For some people, it's just a little song.

For a Veteran, it is a reminder of how many men and women of all colors have given their lives so the rest can have the right to be free.

We found in our research that you requested the National Anthem not be played at sporting events. We find it odd that now you are requesting the citizens of the United States to pay for your release from a jail in Russia. Yes, we the taxpayers are paying for all of those diplomats working on your release.

Our government told you, and all fellow Americans in Russia, to leave Russia after the invasion of the Ukraine. You play basketball in a country that is known to treat Americans badly. You fly a great deal and must know by now, all the rules of what one can bring into a country. All of us that travel know the rules for entering a foreign country.

You are a guest and must go by the rules of the land.

By your own admission, you were attempting to bring an illegal substance into a country that is known for its long prison sentences. You had to know this because you are making a million dollars a year to play a game and you hold a college degree.

At six feet nine inches tall, you know that security officers are going to focus on you from the moment you stand in the boarding pass line. We also noticed that you are now saying you placed the drugs in your luggage by accident.

Please, that is something an 18-year-old would say.

We also found out that your net worth is somewhere around $5 million bucks for playing a game. For old guys like us, living on a fixed income, that's a lot of money for just playing a game. Don't get us wrong; we are not against you.

We all went and fought so all Americans can have the freedom to make their own choices.

We just hope the next time you have to endure the playing of that little poem, you will pay close attention to the "Land of the free," part.

Wishing you the very best,

The Bunker Boys

Posted by: 746 || 08/08/2022 00:00 || Comments || Link || E-Mail|| [10795 views] Top|| File under:
Europe
Pay attention to what's happening to Dutch livestock farmers
[American Thinker] The beauty of climate change, if you're a wannabe totalitarian, is that, because carbon is one of the building blocks of life, if you control carbon, you control everything. To understand how this works, you must pay attention to what is happening in the Netherlands, where the government is planning to seize 20% of livestock farms, all in the name of climate change.

Holland was once a bastion of liberty on a continent that was subject to total monarchal control and riven by religious wars. It wasn't freedom as we have come to understand it in America but, after they threw off Spanish control, the Dutch allowed faiths other than Calvinism within their borders. There was a reason the Puritans fled there first, although they eventually wanted the complete freedom the New World offered them for practicing their particular Protestantism. That sturdy, self-sufficient, independent, sort-of-free little nation is gone.

Now, livestock farmers are up in arms because they've finally realized that their government is about to seize their land, all in pursuit of "nitrogen reduction." We've heard about the protests, but Peter of Sweden is the first person I've seen who breaks down the numbers and explains what's really happening (and it's about power more than "climate change"):
Posted by: Besoeker || 08/08/2022 08:09 || Comments || Link || E-Mail|| [10798 views] Top|| File under:
Home Front: Politix
Gen. Don Bolduc: New Hampshire Needs 'An Outsider Who's Not Bought and Paid For'
[Breitbart] Former U.S. Army General

Don Bolduc

, a Republican candidate for U.S. Senate in New Hampshire, blasted Sen.

Maggie Hassan

(D-NH)


...one of the Democratic Party's endangered incumbents, warily distancing herself from President Biden in the hope that it pays off in November...

in an interview with Breitbart News and said New Hampshire voters should support him because he is "an outsider who's not bought and paid for.
Posted by: Besoeker || 08/08/2022 02:17 || Comments || Link || E-Mail|| [10800 views] Top|| File under:
Terror Networks
More on Al Qaeda next leader Saif Al-Adel
Hattip 3dc. Saif al-Adel is also known as Ibrahim al-Madani and Omar al-Sumali. Or possibly not. There is some question whether he is Mohammed Salah al-Din Zaidan the economist or Ibraheeem Makawi the former Egyptian special forces colonel.

[WeeklyBlitz] The man likely to become Al Qaeda's next top dog is Saif al-Adel


...holed up in Iran from 2002 until 2010, when he made bail and moved back to the Pak-Afghan border...


, a ruthless jihadist who has spent decades using Iran
...They hate Jews Zionists Jews. Their economy is based on the production of oil and vitriol...
as a base of operations and who maintains deep ties to the hardline mullah regime, including Iran's

Lord High Potentate and Supreme Leader of All He Surveys

Ali Khamenei
Continued on Page 49
Posted by: trailing wife || 08/08/2022 01:25 || Comments || Link || E-Mail|| [10793 views] Top|| File under: al-Qaeda
Who's in the News
32
[untagged]
3
Sublime Porte
3
Tin Hat Dictators, Presidents for Life, & Kleptocrats
3
Taliban/IEA
2
Govt of Iran Proxies
2
al-Qaeda
2
Govt of Iran
2
Islamic State
2
Houthis
1
Palestinian Islamic Jihad
1
Arab Spring
1
al-Shabaab (AQ)
1
Commies
1
Narcos
1
Banditti
1
Lashkar e-Taiba
1
Hayat Tahrir al-Sham (al-Nusra)
1
[untagged]
1
Migrants/Illegal Immigrants
Bookmark
E-Mail Me
The Classics
The O Club
Rantburg Store
The Bloids
The Never-ending Story
Thugburg
Gulf War I
The Way We Were
Bio
Merry-Go-Blog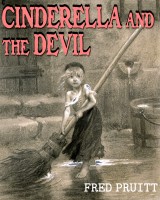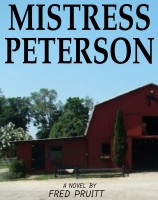 On Sale now!


A multi-volume chronology and reference guide set detailing three years of the Mexican Drug War between 2010 and 2012.

Rantburg.com and borderlandbeat.com correspondent and author Chris Covert presents his first non-fiction work detailing the drug and gang related violence in Mexico.

Chris gives us Mexican press dispatches of drug and gang war violence over three years, presented in a multi volume set intended to chronicle the death, violence and mayhem which has dominated Mexico for six years.
Click here for more information


Meet the Mods
In no particular order...


Steve White
Seafarious
tu3031
badanov
sherry
ryuge
GolfBravoUSMC
Bright Pebbles
trailing wife
Gloria
Fred
Besoeker
Glenmore
Frank G
3dc
Skidmark



Better than the average link...



Rantburg was assembled from recycled algorithms in the United States of America. No trees were destroyed in the production of this weblog. We did hurt some, though. Sorry.
3.235.180.193

Help keep the Burg running! Paypal: