Caucasus/Russia/Central Asia
Putin coup is underway and 'impossible to stop,' says Ukraine's military intelligence chief
[Insider] A coup to overthrow Russian President Vladimir Putin is underway and can't be stopped, according to Ukraine's military intelligence chief.

Speaking to Sky News, Major General

Kyrylo Budanov

said that a Russian military defeat would result in Putin's removal and the country's eventual collapse.

"It will eventually lead to the change of leadership of the Russian Federation," Budanov said, per Sky News. "This process has already been launched."

Budanov said "yes" when pressed by Sky News international affairs editor Dominic Waghorn on if this means that a coup attempt is currently in motion.

"They are moving in this way and it is impossible to stop it," he added.

Insider previously reported that all of the grievances that traditionally motivate a coup in Russia are in place, but Putin has spent decades making his regime "coup-proof."

A poor military performance, floundering morale, and a struggling economy make a coup against the Russian dictator more likely, Insider reported, but the existence of the FSB, the FSO, and The Rosgvardia serve to protect him.

In the exclusive Sky News interview, Budanov claimed that Putin is in "a very bad psychological and physical condition and he is very sick."

It follows a report that an unnamed Russian oligarch linked closely to the Kremlin was recorded saying that Putin is "very ill with blood cancer."

There has been a great deal of speculation on whether the Russian leader is unwell. Video footage emerged in late April, showing Putin shaking "uncontrollably," sparking suggestions that he might have Parkinson's disease.

Commentators have also pointed to his unusually puffy face as a sign of steroid use, and possible illness, as well as the use of a blanket to keep warm during Russia's Victory Day military parade last week.
Posted by: Besoeker || 05/14/2022 09:40 || Comments || Link || E-Mail|| [268 views] Top|| File under:
Inside the battle on the Eastern Front
[UnHerd] Barbed wire knots together sky and earth. Burned-out vehicles, modern-day carcasses of industrial warfare, dot the landscape. The ground is strafed and cratered: Eastern Ukraine has been disembowelled by shelling. The war here is fought with 21st-century drone technology, but it flies over soldiers who carry 50-year-old Kalashnikovs. The black snouts and brown handles of these guns line the eastern front, which is a frieze cast in metal and wood, and is where, in the late afternoon of a warm spring day, I see Jesus.

He is about a foot tall and half as wide, and is being carried by a man with a ponytail and scraggly black beard. Dressed in jeans and a tracksuit top, he cradles the icon in his arms. "Is this the way to Mariupol?" he asks the group of us standing by the road: me, Dima, the soldier taking me to the front, and my friend the journalist, Vladislav Davidzon. Mariupol — which has been almost destroyed by the Russian army — is almost 300km south. "Um, not really," Dima replies. "Who are you?"

"I am a pilgrim," he replies. "I'm going to get people out of the city." He shows me what appears to be the business card of a UNHCR official — a psychologist it appears. I look at him. He has the glazed, trembling look of a pilgrim; of a smaller, scrawnier Rasputin (and, disconcertingly, Harry Kane). We talk for a few minutes before I watch him walk off into the distance, a lone madman clutching his Christ amidst the destruction.

"Well," says Dima as we get back into the car. "If he makes it to Mariupol, it really will be divine fucking intervention."
Posted by: Besoeker || 05/14/2022 09:29 || Comments || Link || E-Mail|| [56 views] Top|| File under:
Ukraine's AZOV Battalion: NAZIS or Just Nationalist ?
[Mercer] Let us be clear on what free speech truly is. The words people speak, write, tweet; the beliefs they are known to hold, the flags they fly, the symbolic, non-violent ceremonies and rituals they enact, the insignia, paraphernalia, the goose-stepping, Hitler salutes they dick around with—all that is protected speech, licit in natural law.

So long as these oddities and idiosyncrasies, whether performed alone or in groups, thoughts harbored or shared in public—so long as no violence accompanies such speech or behavior (prohibited here is violence visited on animals as well); so long as mitts stop at the next man's face: SPEECH. It's all speech. It should be free, unfettered and as wild and as wanton as it can be.

Spoken, written, preached: Impolite and impolitic thoughts are nothing more than thought crimes which ought to be ferociously protected by a free people. By logical extension, any accusations of Naziism—if leveled at a belief system, rather than at palpable violent actions—is suspect.

Thoughts and words spoken or written that are not politically polite—for example, racism; Naziism—ought to retain protected status as speech beyond the adjudication of law-makers, bureaucrats, mediacrats, educrats and technocrats.

In fact, "In the current climate," I had suggested—and considering the inherently paranoid style of American politics—it's worth contemplating special protections for politically impolite, racist speech."

"In 1978, the American Civil Liberties Union (ACLU) 'took a controversial stand for free speech by defending a neo-Nazi group that wanted to march through the Chicago suburb of Skokie, where many Holocaust survivors lived." As a free-speech absolutist, a term Elon Musk has revived, I long for the return of what I shall term here the Skokie Standard of free speech and thinking.

In 2022, the once-grand ACLU, however, no longer vigorously defends marginalized speakers and thinkers. Instead, the ACLU defrauds the public about its mission, devoting its resources to the well-popularized causes of the Left's privileged populations: LGBTQ demands, illegal immigrant claims-making, seekers of abortion-on-tap, looters of property and destroyers of peace and prosperity (in Orwellian speak, "peaceful protesters").
Posted by: Besoeker || 05/14/2022 06:40 || Comments || Link || E-Mail|| [329 views] Top|| File under:
About the increase in the number of the RF Armed Forces
Direct Translation via Google Translate. Edited.

Text by an unidentified Telegram user
[ColonelCassad] Regarding the question raised about the need to increase the size of the armed forces.

This issue is certainly on the agenda. In addition to the immediate issues related to the need to concentrate efforts on the campaign in Ukraine, there is the problem of doubling the size of the Polish army and the general increase in the permanent military presence of US and NATO troops on the western borders of the country, posing a threat to Belarus, Kaliningrad (the threat of blockade of the enclave is more than real) and the North-Western regions of Russia (currently covered by fairly modest forces). This is in addition to the need to keep troops in the Caucasus, hold positions in Central Asia, and also strengthen defenses in the Far East in the light of Japan's territorial claims.


Accordingly, an increase in the size of the army to 1,500,000 - 1,700,000 is quite probable. At the same time, the issue of providing the army with modern military equipment at least at the level of 70% is not removed.

But there are still issues of modernizing logistics, import substitution and expanding the capabilities of the military-industrial complex to provide the army with equipment and equipment, including the expanded State Defense Order 2023-2025.

All this can lead to issues of reworking the existing military doctrine, a new military reform and investments in the development of the military-industrial complex.

From my subjective point of view, the increase in the army in the conditions of the breakdown of the world order and the struggle for a new world order seems inevitable. Another question is that this growth must be correlated with limited economic opportunities, when the principle of "guns instead of butter" can lead to a well-known situation where the strength of the army is completely unimportant if its rear is corny cracked and collapsed.

We know this well from our sad experience. Therefore, here they will obviously look for some kind of golden mean, where the increase in the army will be correlated with an understandable desire to "live within their means."


All that being said, based on nothing at all it seems to me it would take at least a year to get the physical necessities for a larger number or troops squared away, then another year or more to get the new troops through basic training and enough of the more advanced skills to have a hope of being useful on the battlefield. What say you, dear Reader?
Posted by: badanov || 05/14/2022 00:00 || Comments || Link || E-Mail|| [125 views] Top|| File under:
We will change, or I will die
Direct Translation via Google Translate. Edited.


by Evgeny Norin

[ReadovkaSpace] During the First World War, a person walking along Nevsky Prospekt or walking at the Red Gate in Moscow might think that nothing special was happening to the country. Cabbies drove, shops worked, people lived an ordinary life. Factories, universities were built, people intrigued, loved, were born and died. They ate, they drank drunk.


In 1917, the country collapsed, went through the Civil War, and was reassembled, changed beyond recognition. In the crowd that came to the Maly Theater to see The Merchant of Venice in October 1916, hardly many thought that they were spending the last months of their life, which can be called normal, and in less than six months they would find themselves inside a working meat grinder that would not stop for a long time. about forty years old. In the same way, in 1985, people who giggled at jokes about decrepit general secretaries did not assume that the seemingly unshakable state would fall apart in six years, crushing those who did not have time to dodge under the rubble.

Now we are facing the same terrible challenge.

The events that have taken place in the past three months are incomparable to anything in our memory. The effects for the economy produced by the restrictions and confiscations that have already taken place are comparable to a good nuclear strike - another thing is that we were rather ready for it, but the strike still does not stop. In war, the level of casualties is not exactly known, but we will not be mistaken in saying that this is already the most difficult war in Russia since the Great Patriotic War. Taking into account the accumulated losses in the Donbass since 2014, this is definitely the largest and most severe. And she continues. And the enemy is not going to give up at all.

Worse, they are now planning to destroy us, in general . And they will beat until the final - so that we never get up. The tasks have already been clearly and unambiguously outlined in one form or another: undermining the military, scientific and economic potential, exclusion from the world, creating a ghetto with us inside. This is a very bad fact, but it is real, and if you just say "Uncles, don't hit", the uncles will say exactly one thing: hurray, they are broken, you need to finish them off.

We have come to the edge . Russia is not only in a state of war - the enemy has orders of magnitude more resources. The enemy, of course, is not Ukraine, Ukraine is the source of cannon fodder, the askari of the real opponent.

And to cope with this enemy - not only to win, but simply to preserve itself, to resist - Russia can only do one way.

We will have to become more effective than the enemy . More adaptive. Flexible. It is better to predict the behavior of the enemy, it is better to predict the consequences of your own steps. We cannot afford the kind of mistakes that Europe can make, that the US can make, that even China can make.

Russia is a superpower, but with one huge caveat. It is a superpower with the least resources in existence. We are in the big leagues, but with the shortest bench. We are the underdog in any fight, we are not the favorite in any confrontation. We have fewer people, less money, fewer troops and less influence in the world than any other superpower.

So, it is necessary to use what is available as efficiently as possible.

But this is not the case now. Now we are making mistakes that cost the whole country dearly. We swing for a very long time before we start doing something, and often we are late. This applies to the industry - even with the localization of the production of engines for combat helicopters, they were pulled to the last, and many positions, including sophisticated equipment for oil production, have not yet been localized. This applies to solutions for the military - we still have enough "experts" to explain that UAVs and "smart" aerial bombs are not so necessary. This applies to the view of the world as a whole: it seems that the wave of confiscations of property from Russian oligarchs and the freezing of foreign exchange reserves came as a surprise to many - "they can't…" We are aware of the existing trends by the time they are already starting to hit us in the forehead.

Reforms are needed to become a more efficient society. We need a very serious renewal of personnel at various levels of the country's leadership. We need working social elevators. We need less regulation and more freedom for local initiative. We need a major revision of the relationship between government and business. Relations between government and society. Capitals and regions. Relations within society - people with each other. In recent years, bans and lockdowns have become an almost universal way to deal with any threat to the Russian authorities - but bans cannot win the fight, and the future is not forged by bans.

However, a no less difficult challenge awaits the country on this road. It is necessary to reform the country right in the course of the ongoing war, and at the same time avoid chaos and change out of control. Gorbachev accidentally destroyed the USSR in this way: well-intentioned reforms were carried out without a clear understanding of how they would work and what consequences they would lead to. As a result, the Soviet regime disappeared, and the country, which had been put together for centuries, collapsed in a matter of years. Now you have to be smarter and show more will, determination and flexibility of mind.

Russia will change very seriously from within.

Otherwise, we're done.


Posted by: badanov || 05/14/2022 00:00 || Comments || Link || E-Mail|| [173 views] Top|| File under:
Economy
Harvard Economist: 'Inflation'Not Getting Under Control' 'Not Even Sure' Fed Can 'Cool' It Without Recession
[Breitbart] On Thursday's broadcast of CNN International's "First Move," Professor of Public Policy and Professor of Economics at Harvard University Ken Rogoff said that inflation in the United States is "just way too high. It's not getting under control." And predicted that the Federal Reserve will not do enough to stop inflation, but will cool it down because "they won't want to have an epic recession. I'm not even sure they can pull that off." Rogoff also argued that the Biden administration was "pouring buckets of fuel" onto "the inflation fire" with its "massive stimulus."

Rogoff said, "I think, in the end, they are going to pull up short. It's true that if they wanted to really just wring inflation out of the system, and here we're talking especially about the United States, where the — particularly, the last year, year-and-a-half has just had too much stimulus too late. The inflation's just way too high. It's not getting under control. It would be nice to have it under control, but just how big a recession do you want to tolerate on top of so many other things? I suspect that they'll end up, in two years, having raised interest rates to 3 or 3.5%. But the point is, it won't have been enough to stop inflation. It'll cool it off, but they won't want to have an epic recession. I'm not even sure they can pull that off."

He added that inflation will be around "3.5, 4%. And I think they're going to — what they're going to start saying is, well, we see it's going to be down at 2% in another couple of years and we don't want to rush. And they'll just push things back. It's a very difficult situation. Frankly, if China keeps throwing out problem after problem, it's not easy to dig our way out of this."

Rogoff concluded, "There is both a supply problem and a demand problem. Let's understand that, when the Biden administration came in, no one knew what to do, I'm not saying we know what should have been done. It's not clear. But, now we know they were pouring buckets of fuel on the fire, with these — the inflation fire with [this] massive stimulus. And that's really the situation we're in in the United States. And it just takes time to dig your way out."
Posted by: Besoeker || 05/14/2022 01:33 || Comments || Link || E-Mail|| [113 views] Top|| File under:
Europe
NATO vindicated
[Washington Examiner] I'm standing in an air base in northeastern Romania looking at the incontrovertible truth that there's something different about Russia's aggression this time: the NATO Very High Readiness Joint Task Force, aka the men and women responsible for stopping World War III. The task force, a "spearhead" of the free world's military, has been deployed for the very first time. "Two hundred nautical miles away, there's a hot war going on across the Black Sea right now," U.S. Army Maj. Gen. Matthew Van Wagenen tells me. This plot of land — MK Air Base, outside the resort city of Constanta, and the front-line NATO countries of which it's a part — "this is the edge of freedom."

In any given year since the VJTF was created, one country has to keep soldiers ready to deploy as quickly as possible, while another trains to take over the next year. This year, it's a joint French-Belgian group, 800 soldiers who got here in two days and five days, respectively, after they got orders. The French flew in their tanks, and the Belgians drove theirs on a massive truck convoy across Europe. In the tents where the French and Belgian Very High Readiness Task Force members actually live, it smells a little like sweat. The Belgian and French barracks tents are arranged in rows, with a few supplemental Dutch tents off to the side. The French and Belgians have separate tents for the female soldiers, but the Dutch, thinking that prim, sleep coed. Nico, a French paramedic driver of an armored personnel carrier ambulance, sits at a table across from the rest of his unit as they take apart, oil, and put back together a .50-caliber machine gun. On the wall, there's a map of Ukraine, with the areas of high conflict shaded red, and another chart of their upcoming exercises. Last week, they did a training exercise near the Ukrainian border in Smardan, Romania, with American forces involving artillery, among other things learning NATO procedures and practicing commands in English. This week, they are off for Orthodox Easter, and the week after, it's tank exercises with Belgians and the Polish. Nico says they spend a normal day doing three things: "Practicing, practicing, practicing." Their families, someone says, are worried about them here. "We left a bit fast, because when we were deployed, we had 24 hours to say goodbye. It was a bit stressful for them. But they are proud."
Posted by: Besoeker || 05/14/2022 01:48 || Comments || Link || E-Mail|| [121 views] Top|| File under:
Home Front: Politix
Something went wrong
Direct Translation via Google Translate. Edited.

Commentary by Russian military blogger Andrey Chervonets
Republican Senator Rand Paul blocked a bill to allocate $ 40 billion to help Ukraine

During a speech broadcast by C-Span, the congressman justified his refusal to support the bill as high risks to the economy. "We cannot save Ukraine by dooming the US economy," he said.

"I swore allegiance to the US Constitution, not to any other country. Congress is trying to push a spending bill again - one I doubt anyone has actually read - and there is no control over how the money is spent," Paul wrote on Twitter.


In his opinion, the United States cannot continue to spend money that they do not have. Otherwise, it threatens the national security of the country, and is "a slap in the face to the millions of American taxpayers who are struggling to buy gasoline, groceries and baby food."

Paul tried to initiate an amendment to the bill that would allow federal oversight of the allocation of funding for Ukraine. The amendment was rejected. It is understandable and the decision will be pushed anyway. This bill is more for money laundering than real help to Kyiv. 90% of the assistance will go to the purchase of weapons, and at exorbitant prices. And, accordingly, space kickbacks to Western bureaucrats.

Now the West will put pressure on Zelensky so that the Armed Forces of Ukraine go on a large-scale offensive (approximately the end of June, the beginning of July).

- if the Armed Forces of Ukraine wins and moves in depth, reclaiming their lost territories, then the collective West naively hopes for a Maidan in Russia, a split, collapse and complete disappearance of the Russian Federation, and so on.

- if the Armed Forces of Ukraine go on the offensive, receive a crushing defeat, many corpses and a retaliatory strike by the Armed Forces of the Russian Federation - then this triggers a quick collapse, and then a division between Ukraine's neighbors. At the same time, the West will not have to restore Ukraine and maintain 5-7 billion euros in month hungry and devastated country.

Note that the West is very quickly exporting wheat from Ukraine, realizing that these lands will be given to the opponent, which means that it is necessary to "empty" them as much as possible, just like before bankruptcy, capital is withdrawn.


Posted by: badanov || 05/14/2022 00:00 || Comments || Link || E-Mail|| [185 views] Top|| File under:
Who's in the News
37
[untagged]
3
Sublime Porte
2
Hezbollah
2
Muslim Brotherhood
1
Fulani Herdsmen (Boko Haram)
1
Govt of Iran
1
Govt of Pakistain Proxies
1
Govt of Syria
1
Antifa/BLM
1
Islamic State
1
Moslem Colonists
1
[untagged]
1
al-Shabaab (AQ)
1
Taliban/IEA
1
Tin Hat Dictators, Presidents for Life, & Kleptocrats
1
Commies
Bookmark
E-Mail Me
The Classics
The O Club
Rantburg Store
The Bloids
The Never-ending Story
Thugburg
Gulf War I
The Way We Were
Bio
Merry-Go-Blog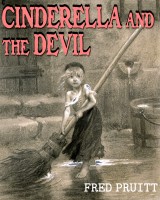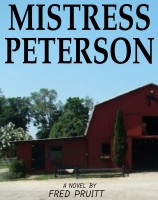 On Sale now!


A multi-volume chronology and reference guide set detailing three years of the Mexican Drug War between 2010 and 2012.

Rantburg.com and borderlandbeat.com correspondent and author Chris Covert presents his first non-fiction work detailing the drug and gang related violence in Mexico.

Chris gives us Mexican press dispatches of drug and gang war violence over three years, presented in a multi volume set intended to chronicle the death, violence and mayhem which has dominated Mexico for six years.
Click here for more information


Meet the Mods
In no particular order...


Steve White
Seafarious
Pappy
lotp
Scooter McGruder
john frum
tu3031
badanov
sherry
ryuge
GolfBravoUSMC
Bright Pebbles
trailing wife
Gloria
Fred
Besoeker
Glenmore
Frank G
3dc
Skidmark
Alaska Paul



Better than the average link...



Rantburg was assembled from recycled algorithms in the United States of America. No trees were destroyed in the production of this weblog. We did hurt some, though. Sorry.
3.239.4.127

Help keep the Burg running! Paypal: