-Great Cultural Revolution
Let Them Destroy Each Other (Kurt Schlichter)
[Townhall] There's something so satisfying about seeing liberals in a sissy slap fight with other liberals — you just want to grab up a bowl of popcorn, pop some frosty brews, and egg them on. The good news is that there's going to be more of this coming because of the nature of the Democrat coalition — it is less an ideological alliance than a bunch of interest groups united by their shared perception that the GOP is against what is in their respective interests. When their interests collide, which they will necessarily do, then the fun begins.


Just watching Manchin and Sinema mock Schumer, who (as Hugh Hewitt noted) is desperate to ward off a primary challenge from up-talking, irony-free socialista AOC, restores one's faith in cosmic justice. The libs are furious that Joe Manchin is ruining their party — it's awesome. And their fussy threats are even more precious. Yeah, someone's going to successfully primary Manchin from the left in West Virginia, right after the Boy Scouts let the Lincoln Project be honorary jamboree co-sponsors.

That Schumer and Pelosi are not feared like they should be by their own caucus is delightful. Mitch McConnell is feared by his caucus, and rightly so. And he's playing this masterfully. Yeah, we have our own fights — including Trump's silly campaign against McConnell, who is indisputably the most effective legislative knife fighter in generations. The guy drives me nuts too — his insurrection whining was stupid and lame — but no one wrecks the Dems' dreams like the Murder Turtle. He just threw a Baby Ruth bar in the Capitol Hill pool by refusing to help raise the debt ceiling — the Dems have a majority, so it's their problem. Of course, the Dems don't want to do it because it looks bad — they want GOP cover. Mitch refuses to provide it, which is chum in the water to another Dem feeding frenzy.


It's glorious.

The brawl and resulting BLM protest at the NYC Italian place was only the beginning. We'll see more and more battles between these elements of the Dem coalition, and we need to do as Mitch does and stay out of it. Let them pummel each other. Let them rip each other apart. Let them fight!
Posted by: Bobby || 09/23/2021 11:59 || Comments || Link || E-Mail|| [151 views] Top|| File under:
Rocky: Now Here's Something We Hope You Really Like!
[Federalist] It's a rule in the national media that vaccine hesitancy is worthy of shame and scorn, right up until it collides with their most precious cause, the Black Lives Matter movement.

Hesitant (white) nurses? Outcast.

Hesitant (white) Facebook moms? Shun.

Hesitant (white) Trump supporters? Guillotine.

But there's oddly been no prescription for the Black Lives Matter crew in New York who are accusing the city of racial discrimination by mandating vaccines for public, indoor activity.

Hawk Newsome, the co-founder and chairman of Black Lives Matter Greater New York, was quoted Saturday in the New York Times saying that restaurants "are using vaccine mandates to enforce their racist beliefs and excluding black patrons."

At a protest Monday in front of New York restaurant Carmine's, Chivona Newsome, also a co-founder of the group, said of the vaccine mandates, "What is going to stop the Gestapo, I mean the NYPD, from rounding up black people, from snatching them off the train, off the bus?"
Posted by: Vespasian Ebboting9735 || 09/23/2021 08:59 || Comments || Link || E-Mail|| [174 views] Top|| File under:
San Diego Teachers' Union Passes Resolution That Rejects Israel's Legitimacy
[Free Beacon] The San Diego chapter of the American Federation of Teachers passed a resolution this month rejecting Israel's legitimacy as a country and accusing the Israeli government of carrying out ethnic cleansing, apartheid, and war crimes against Palestinians.

In the resolution, AFT Guild Local 1931, which represents community college teachers in San Diego, refers to Israel as "historic Palestine" and calls on the Biden administration to "hold Israel accountable for its complete disregard of international law" and implement a "prompt reassessment of military aid to Israel."

The statement does not mention Palestinian terrorism. It argues that Israel's "indiscriminate bombing of the Gaza Strip has claimed a significantly greater and disproportionate number of Palestinian lives and destroyed essential infrastructure in the already oppressed occupied territories."

The resolution comes as hate crimes against Jewish Americans are on the rise and progressives across the United States ramp up a campaign of delegitimization and economic pressure against Israel. On Tuesday, House Democratic leadership removed funding for Israel's missile defense shield from its spending bill, in response to protests from progressive lawmakers.
Posted by: Besoeker || 09/23/2021 06:07 || Comments || Link || E-Mail|| [221 views] Top|| File under:
-Land of the Free
Can Truckers, Trumpers, and Radio Hosts Help Rescue America?
[Epoch Times] Can the iron grip of an over-schooled "wokerati" be pried from the necks of ordinary Americans? Can the despair among common men and women who were once the backbone of free and well-ordered societies ever be lifted?

It will be crucial to teach more young people to think outside the Marxist box. But, it will also be important to mix and collaborate with human beings who actually live in a clear-eyed state of separation from progressive higher education. You may find that the average long-haul driver is capable of more "rational analysis" than the average university student. I have yet to meet a trucker who believes men can give birth.

For those willing to push the boundaries of safe spaces beyond college Facebook friends, secure campuses, faculty rooms, VIP lounges, coffee shops, yoga studios, bike lanes, spas, and tennis clubs, there is a parallel universe of working-class humanity waiting to be discovered.

Show willingness to take common men and women seriously, and you may find yourself in entirely new and surprisingly informative conversations. That's always been my experience; and it has become even more true throughout the CCP virus pandemic.


I found many construction workers fit this mold.


Try bringing up Donald Trump or a favorite talk-radio host among the individuals who are loading your moving van or repairing your plumbing or doing any of the other labor-intensive jobs that we are told Americans won't do. You may find new friends and valued allies.

But, many hard-working Canadians think much like the thousands of their American counterparts who participated peacefully outside the Capitol building at the Jan. 6 "Stop the Steal" rally in Washington.

The contemporary right does not seek violent insurrection, as did groups such as Antifa and Black Lives Matter during the bloody summer of 2020. Common people want the democratic order of their nation restored. They simply seek leadership they can trust.

Perhaps the "salty" anti-Biden chants we are beginning to hear at American sports events are signs of a new awakening. Ordinary Americans want their jobs and businesses back and a larger share of their hard-earned salaries. They want their private lives back, the right to dissent returned, and the restoration of honest elections.

If not truckers, Trumpers, and radio hosts, who else will step up to begin rescuing America?
Posted by: Bobby || 09/23/2021 00:00 || Comments || Link || E-Mail|| [146 views] Top|| File under:
Caucasus/Russia/Central Asia
Declassified documents about fierce battles near Smolensk in 1941
Direct Translation via Google Translate. Edited.

MOSCOW , September 10, 2021 , 08:38 - REGNUMThe Russian Military Historical Society (RVIO) has published declassified documents from the Central Archives of the Ministry of Defense of the Russian Federation related to the Battle of Smolensk during the Great Patriotic War. You can get acquainted with them on the History.rf portal.

"The next collection of documents is dedicated to the Battle of Smolensk on July 10 - September 10, 1941, when, during two months of fierce fighting in the central sector of the Soviet-German front, the Red Army soldiers managed, due to stubborn defense and bold counterattacking actions, to disrupt the offensive dates provided for by the Barbarossa plan Hitlerites to Moscow," said in the RVIO.

The published collection includes declassified combat maps, orders, operational reports, combat and political reports. These documents "reveal the extreme degree of fierce fighting and dedication with which the soldiers and commanders of the Red Army blocked the path of the German Army Group Center on the territory of the Smolensk region and a number of neighboring regions."

"These documents will be of interest to both scientists and researchers, and a wide audience of people interested in the history of the Great Patriotic War," added the society.

The RVIO recalled that it was during the Battle of Smolensk that for the first time the BM-13 "Katyusha" rocket mortars from the first separate experimental rocket artillery battery under the command of Captain Ivan Flerov were brought down on the enemy.

"The soldiers and commanders of the 16th, 19th and 21st armies, fighters of the destroyer battalions, covered themselves with eternal and unfading glory during the Smolensk battle," the Historical Society said.

Recall that the Battle of Smolensk began on July 10, 1941. Until July 20, the Nazis achieved serious successes, and the troops of the Red Army were forced to withdraw to the east. On July 13, during an offensive on the left (southern) flank of the Western Front towards Bobruisk, the Red Army launched an offensive and drove the Germans out of the cities of Rogachev and Zhlobin. However, on July 16, the Nazi troops still managed to capture Smolensk.

Interesting to note that there were in toto, seven Soviet armies involved in the Smolensk defensive operation, though the article only identifies only three. That is because those other four armies were still under command of Stalin's reserve front, which was still forming up armies and moving them to the west.

Even more interestingly, in my estimation, was the commander of the Soviet 24th Army, commanded by NKVD General Konstantin Rakutin. Until this year little data was available about Rakutin's career between the Russian Civil War and his command of 24th Army.

Rakutin was a political instructor (politruk) and a reliable henchman for the Communist Party.

One more fact not mentioned in the Russian article was that directly after the conclusion of the Smolensk Defensive Operation, the first limited offensive of the Red Army were launched in the wake of the defensive. The offensive was conducted by none other than Marshal Semyon Timoshenko
Posted by: badanov || 09/23/2021 00:00 || Comments || Link || E-Mail|| [126 views] Top|| File under:
China-Japan-Koreas
Changing China: Why Xi Jinping is leading a way back to socialism
[BBC] For decades life in China had evolved around its home-grown version of let-it-rip capitalism.

Despite being technically a "communist" country, the government had put its faith in trickle-down economics, believing that allowing some people to become extremely rich would benefit all of society by dragging it out of the disastrous quagmire of Chairman Mao's Cultural Revolution as quickly as possible.

To an extent it worked. A large middle class has emerged and people in virtually all strata of society now have better living standards as a result.

Wealth disparity

From the stagnation of the 1970s China has been thrust to the top of the pile, now challenging the United States for global economic dominance.

But it left a chasm of income disparity.

It is there to be seen in the children of those who were in the right place and the right time.


Posted by: Besoeker || 09/23/2021 00:00 || Comments || Link || E-Mail|| [125 views] Top|| File under: Commies
Government Corruption
'People are going to die': Governors, lawmakers rip Biden's partisan rationing of COVID treatment
[Just The News] COVID-19 treatments popular in red states are becoming harder to obtain, leading some governors and lawmakers to accuse the Biden administration of rationing healthcare.

"People are going to die" because the Department of Health and Human Services (HHS) is rationing the distribution of Regeneron's monoclonal antibody treatment to states including Texas, Republican Rep. Brian Babin, a member of the GOP Doctors Caucus, said on the John Solomon Reports podcast.

"This is a federal takeover, and really seemingly punishing six conservative Republican red states" that have successfully treated COVID patients while resisting the president's mandates, said Babin, a longtime dentist who represents parts of Houston. Texas and other states "are being cut 30 to 50%," he claimed.

"It just goes without saying that this Biden administration doesn't care," said Babin, adding that "they flip-flop routinely" on vaccine mandates and lockdowns. Referring to Dr. Anthony Fauci, he said "the only thing you know that's always certain about this man is that he's uncertain."

Texas Rep. Chip Roy said a meeting with HHS left him with "more questions than answers" about the "throttling" of supply. Officials, he complained, gave him "crickets" when he asked twice for data on supply and manufacturing capacity compared to demand, and they offered "no clear evidence [of a] current shortage," the Republican tweeted Saturday.
Posted by: Besoeker || 09/23/2021 00:07 || Comments || Link || E-Mail|| [204 views] Top|| File under:
Home Front: Politix
Go Marjorie !
[YouTube]

Marjorie Taylor Greene

for Congress

This is the same type of gun that TRIGGERS the Fake News Media and Democrats all across the country.

And it's the same type of gun the hate-America gun-grabbers in DC would love to BAN if they ever get the votes.

Valued at $10,000

Someone has to win it ... might as well be you! Enter to win here: https://action.greene2020.com/50-cal-gg/
Posted by: Besoeker || 09/23/2021 10:13 || Comments || Link || E-Mail|| [177 views] Top|| File under:
Iron Dome will be funded, but more 'Squad' trouble is on the way - analysis
[JPost] Recent events should concern Israel of trouble with the "Squad" even as statements by Israeli officials tried to minimize the problem.

The Iron Dome may ultimately receive the American funding it needs, after progressive pressure led Democratic Party leadership in the House of Representatives to remove it from a broader bill, and then vowed to propose the aid as its own bill within days. But that doesn't mean that the drama surrounding it is over.

Tuesday's events in the House should ring alarm bells in Jerusalem that more trouble with the "Squad" is on the way, even as public statements by Israeli officials tried to minimize the problem.

US President Joe Biden has been promising Israel for months that a billion dollars in batteries for the missile defense system would be forthcoming. He said it first in May, at the close of Operation Guardian of the Walls, the latest round of war in response to Gaza terrorists shooting rockets at Israeli civilians; and he promised it again to Prime Minister Naftali Bennett during his visit to the Oval Office a month ago.

Jerusalem was satisfied with those promises, and presented them as one of the prime minister's achievements in his first meeting with the president. Bennett's advisers and Israeli diplomats got word late Tuesday that things were moving smoothly toward a vote that would include the aid.

Progressive Democrats then refused to support the legislation — which was mostly meant to provide funding that would prevent a government shutdown — if it also included the Iron Dome funding.

Interestingly, none of these progressive members of Congress have thus far identified themselves publicly. Politico reported that it is the same group that pushed to block arms to Israel during Operation Guardians of the Wall in May, which would mean Reps. Alexandria Ocasio-Cortez (AOC) of New York, Mark Pocan of Wisconsin and Rashida Tlaib of Michigan. Pocan's office, however, denied to The Jerusalem Post that he was involved in the latest move.

In contrast to that small group, a bipartisan group of 56 members wrote to US Secretary of Defense Lloyd Austin in June, calling on him to "ensure that the Iron Dome remains able to protect Israel without running the risk that its stockpile of interceptors becomes depleted. Israel must always have the resources it needs to defend itself from incoming rockets when it is targeted again."

But with only a narrow majority in Congress, and Republicans refusing to save the Democrats from a government shutdown — even if that entails delaying Israel's Iron Dome resupply — the Democrats didn't have enough votes to pass the bill. They gave in to the Progressive demands and removed the Iron Dome from that vote.

Hours afterward, House Majority Leader Steny Hoyer tweeted that "the House will consider legislation this week to fully fund Iron Dome. We will act to ensure Israel has the ability to defend itself, and I expect strong bipartisan support for this effort."

Hoyer seemingly confirmed what Foreign Minister Yair Lapid's spokesman said after the two spoke on the phone Tuesday night: that it was only a "technical postponement that came from an argument in Congress about the American debt ceiling."

Everything is fine, was the message Lapid conveyed. Hoyer, Speaker of the House Nancy Pelosi and Senate Majority Leader Chuck Schumer still support Israel and will make sure the Iron Dome is funded as soon as possible for Israel's security needs.

The real problem, Lapid said, is former prime minister Benjamin Netanyahu.

"After years in which the previous government abandoned Congress and the Democratic Party and caused significant damage to Israel-US relations, we are rebuilding trust with Congress," Lapid said. "I thank the [Biden] administration and Congress for their strong commitment to Israel's security."

Although the technical aspect of getting the money for the Iron Dome seems like it will be resolved quickly — with the progressives probably not having permanently derailed missile defense funding — the problem certainly is broader than that. And the incident proves that his pointing fingers at Netanyahu for souring ties between Israel and parts of the Democratic Party is an explanation that falls short.

The influence of progressives in the Democratic Party is growing. Hoyer, Pelosi and Schumer are close to retirement, while Ocasio-Cortez, Tlaib and other members of The Squad are at the start of their political careers, in very liberal districts.


These pretentious tw@ts and Bro-f*ckers represent a small, but vocal minority of Joooo haters. If Dem-supporting American Juice had any self-awareness, they would know it's about the crocodile eating them last...
Posted by: Frank G || 09/23/2021 00:00 || Comments || Link || E-Mail|| [148 views] Top|| File under: Hamas
Science & Technology
Covid has Caused NO unusual excess mortality and other stats of interest
[OffGuardian] We get a lot of e-mails and private messages along these lines "do you have a source for X?" or "can you point me to mask studies?" or "I know I saw a graph for mortality, but I can't find it anymore". And we understand, it's been a long 18 months, and there are so many statistics and numbers to try and keep straight in your head.

So, to deal with all these requests, we decided to make a bullet-pointed and sourced list for all the key points. A one-stop-shop.

Here are key facts and sources about the alleged "pandemic", that will help you get a grasp on what has happened to the world since January 2020, and help you enlighten any of your friends who might be still trapped in the New Normal fog (click links to skip):

"Covid deaths" — Lockdowns — PCR Tests — "asymptomatic infection" — Ventilators — Masks — Vaccines — Deception & Foreknowledge
Posted by: The Walking Unvaxed || 09/23/2021 05:59 || Comments || Link || E-Mail|| [263 views] Top|| File under:
Science
GSh-18: What the lightest pistol in the world is capable of
I went to a shooting range to test the weapon's capabilities prior to its replacement by the PLK pistol in the hands of the Security Forces units (click here to find out everything about the weapon).

I personally tested the gun at a shooting range in the Moscow suburbs in early September 2021.

Let's start with its appearance. On the outside, it looks like a simplified version of a Glock pistol with a metal frame placed on a plastic grip. Yet, the difference between the Austrian one and the Russian one is drastic. The European pistol looks stylish and comfortable. It feels good in your hands, while GSh-18 feels edgy and clumsy.

"The 'look' was never a factor for Russian constructors. These pistols weren't created to become a commercial product and be sold in weapon stores around the world. The GSh-28, as other pistols in Russia, were created to fulfil certain needs of the Defense Ministry. So it did," says Andrey Piskunov, a Spec Ops instructor.

Engineers at the range said that the Defense Ministry had wanted the new pistol to be as light as possible.

"The GSh-18 wasn't purposely made to be the lightest pistol in the world. It was a mere accident. Back in the 2000s, constructors used special polymers in the grip and left only essential metal parts inside of the frame to make this pistol operational as well as reliable," says Yuri Omelin, a leading engineer of the High-Precision Weapons corporation.

The frame of a pistol looks edgy and scratches hands if you fire it without gloves. At the same time, the frame goes smoothly and easily when you reload the weapon.

The grip does feel uncomfortable and wide. The trigger is long and has a Glock-style safety mechanism on it - a very practical addition compared to the previous era TT and Makarov pistols.

The GSh-18 takes time to get used to. If you hold it tight like a standard 1 kg pistol, it starts nodding down upon firing. You need to relax your hands as much as possible to precisely hit targets 25-50 meters away.

Operatives like it for firepower, as the GSh-18 is capable of piercing body armor plates, which the Makarov pistol could not.

Characteristics
The GSh-18 uses the world's most widely used pistol ammo - the 9x19 mm Luger and Parabellum rounds. The weapon received enlarged magazines capable of storing up to 18 rounds (in comparison, the Marakov pistol can only hold eight rounds).

The GSh-18 is capable of penetrating body armor with 2nd grade class protection and, in 2021, it received ammo that's even capable of penetrating 3d grade class protection.

Each GSh-18 pistol has a minimum life span of 30,000 shots. It weighs as much as 580 grams and is still the lightest military pistol in the world. However, there are lighter pistols on the commercial market.

"These guns are called 'ladies pistols.' These are small-caliber pistols that should fit inside of a purse. They are totally ineffective during a skirmish, but good enough for self-protection," notes Omelin.

The weapon has spent 20 years in service in the Russian military and these days, it awaits its replacement in service by Kalashnikov's PLK pistol.
Posted by: badanov || 09/23/2021 00:00 || Comments || Link || E-Mail|| [137 views] Top|| File under:
Who's in the News
43
[untagged]
6
Human Trafficking
4
Taliban/IEA
3
Hezbollah
3
Arab Spring
2
Hamas
2
Commies
2
Islamic State
2
Govt of Pakistain Proxies
1
Polisario
1
Sublime Porte
1
Antifa/BLM
1
Govt of Iran
1
[untagged]
1
Devout Moslems
1
Houthis
1
Palestinian Authority
Bookmark
E-Mail Me
The Classics
The O Club
Rantburg Store
The Bloids
The Never-ending Story
Thugburg
Gulf War I
The Way We Were
Bio
Merry-Go-Blog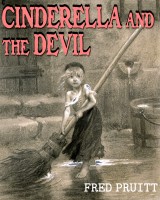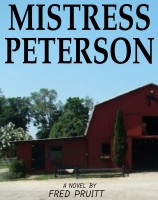 On Sale now!


A multi-volume chronology and reference guide set detailing three years of the Mexican Drug War between 2010 and 2012.

Rantburg.com and borderlandbeat.com correspondent and author Chris Covert presents his first non-fiction work detailing the drug and gang related violence in Mexico.

Chris gives us Mexican press dispatches of drug and gang war violence over three years, presented in a multi volume set intended to chronicle the death, violence and mayhem which has dominated Mexico for six years.
Click here for more information


Meet the Mods
In no particular order...


Steve White
Seafarious
Pappy
lotp
Scooter McGruder
john frum
tu3031
badanov
sherry
ryuge
GolfBravoUSMC
Bright Pebbles
trailing wife
Gloria
Fred
Besoeker
Glenmore
Frank G
3dc
Skidmark
Alaska Paul



Better than the average link...



Rantburg was assembled from recycled algorithms in the United States of America. No trees were destroyed in the production of this weblog. We did hurt some, though. Sorry.
44.200.30.73

Help keep the Burg running! Paypal: