Afghanistan
Yesterday Marks the 20th Anniversary of 9/11 Attacks
[ToloNews] Yesterday marks the 20th anniversary of the attacks on the United States by Al Qaeda, which consequently brought the United States and NATO


...the North Atlantic Treaty Organization. A cautionary tale of cost-benefit analysis....


countries into Afghanistan.

In the early morning on the 11th of September 2001, four commercial airliners were hijacked by 19 Al Qaeda members.

The first plane crashed into the north tower of the World Trade Center, and minutes later the south tower of the center was hit by a second plane. The towers were demolished.

The third plane hit the west side of the Pentagon and the fourth one, which was heading toward Washington DC, was diverted and crashed into a field in the state of Pennsylvania.

Nine days after the attacks, the then US President George W. Bush called on the US military to be ready. He also called on the Taliban

...Arabic for students...
to deliver the leader of Al Qaeda. "The Taliban must act and act immediately. They will hand over the terrorists, or they will share in their fate," he said.

When the Al Qaeda leader was not handed over, Bush called for other countries to join with the United States in the war on terror. "Every nation, in every region, now has a decision to make. Either you are with us, or you are with the terrorists," he said.

The United States with the UK launched Operation Enduring Freedom in Afghanistan in October 2001. Troops were sent in and later various NATO and other allied countries joined.

Over the past 20 years, Afghanistan experienced a massive international presence, both military and civilian.

During these 20 years, the war cost thousands of lives.

According to AP, as of April 2021, 2,448 American service members were killed in Afghanistan and over 3,846 US contractors. The casualties of Afghan military and police reached 66,000, and other allied soldiers, including those of NATO countries, reached 1,144.

The civilians in Afghanistan have also paid a high price. During the last 20 years, 47,245 Afghan civilians have

bit the dust

, and 51,191 Taliban and other opposition fighters have been killed, AP reported.

Civilian casualties, however, were counted only from 2009, because before that year fatalities were not recorded systematically by the United Nations


...where theory meets practice and practice loses...


Assistance Mission in Afghanistan (UNAMA).

According to the AP report, 444 aid workers and 72 journalists were killed.

Different sources, however, give slightly different numbers.

These figures do not include the attacks on Kabul airport in August in which over 170 Afghans

bit the dust

as they were trying to leave the country during the evacuation process, as did 13 US soldiers.

The last US soldiers left Afghanistan on August 30, only 12 days before the 20th anniversary of 9/11.

Although the US and NATO ousted the former Taliban government, the Taliban retook control of Kabul on August 15, after 20 years of war.
Posted by: trailing wife || 09/12/2021 00:00 || Comments || Link || E-Mail|| [52 views] Top|| File under: Taliban/IEA
Caucasus/Russia/Central Asia
Extraordinary measures were required after Bloody Sunday
Direct Translation via Google Translate. Edited.


[Regnum] The new St. Petersburg Governor-General D.F. Trepov began with decisive action. He introduced martial law in the capital, demanded to resume work, and recommended that entrepreneurs make partial concessions. On January 13 (26), 1905, the strike at the factories began to decline. The issue of newspapers was resumed two days later.


"After a terrible week," noted on January 15 (28), "St. Petersburg Vedomosti", "having tortured everyone and driven to despair, with hope for the future, the Russian capital's press began to work."
Continued on Page 49
Posted by: badanov || 09/12/2021 00:00 || Comments || Link || E-Mail|| [76 views] Top|| File under:
Cyber
Hack of Texas GOP website on 9/11 'made my day,' ex-Biden-Obama adviser says
[FoxNews]

Jon Cooper

previously mocked vaccine opponents, writing, 'I see soon-to-be-dead people'.



The website of the Texas Republican Party was hacked Saturday by a group that claimed to be protesting the state's newly enacted abortion law, according to reports.

Among those reacting to the news was Jon Cooper, a former New York financial adviser to President Biden and former President Barack Obama.

Cooper served as national finance chairman for Draft Biden 2016, Long Island campaign chairman for Obama, and served as majority leader in the legislature of Suffolk County, New York.

Last month, Cooper tweeted a photoshopped mashup of real-life vaccine-mandate protesters and the child character from the 1999 movie "The Sixth Sense" and added his comment: "I see soon-to-be-dead people."

Posted by: Skidmark || 09/12/2021 08:45 || Comments || Link || E-Mail|| [172 views] Top|| File under:
Economy
Will There Be Another Meat Shortage In 2021?
[The List] - ...there's a chance we won't be seeing meat shortages of the kind that we saw in early-to mid-2020. Much of it has to do with the reason the meat shortages happened to begin with.

During the early days of the pandemic, many meat workers — who were unable to practice any form of social distancing — were falling ill with COVID-19. And even though they were sick, these workers soldiered on side by side while infecting others, decimating their ranks within the meatpacking industry as a result. This meant  leaving livestock that couldn't get slaughtered, because there weren't enough meatpackers working in plants (via Time). The labor slowdown also meant that it took a considerable amount of time for meat products to get to restaurants or supermarket shoppers (via CNBC). 

Today, the meat industry is facing a different set of circumstances from the ones it had to deal with for most of 2020, even though its outcomes might look the same. The industry is still facing some kind of labor crunch because while half of these workers are vaccinated, a great number are also vaccine-hesitant. "It's hard to find employees to work and to show up in this in this economy and so it's already an issue," meat owner John Federspiel tells WANE.

The already-fragile meat supply chain also received another shock when the industry's largest supplier, JBS foods, fell victim to a ransomware attack in June, which affected operations in the U.S., Canada, and Australia (via Vox).

But will all this be enough to send meat inventories plummeting like they did last year? Likely not, since groceries have gotten more savvy. David Smith of Associated Wholesale Grocers said in early-July, "We're buying a lot of everything. Our inventories are up significantly over the same period last year," he said (via The Wall Street Journal).

This combination of pandemic preparedness, along with the rising cost of food (Forbes says meat prices are up 6% from what they were last year — which means people may be less inclined to consume meat), could be a sign that our meat supplies might not end up being as they were last year. And this is good news that many of us probably need right now. 

Posted by: g(r)omgoru || 09/12/2021 06:34 || Comments || Link || E-Mail|| [272 views] Top|| File under:
KFC Bets On Vegan Nuggets Amid Nationwide Poultry Shortage
[ZERO] Kentucky Fried Chicken is serving up a new vegan future for its fast-food chain amid poultry shortages and the continued disruption caused by the virus pandemic.

KFC's president in the U.S., Kevin Hochman, has been preparing the Louisville-based fast-food restaurant chain, known for its "Finger-Lickin' Good" chicken, for a future of plant-based meat. The company has been testing plant-based nuggets from Beyond Meat in select locations but has yet to take it nationwide.

The poultry shortage, which has disrupted chicken supply chains across the UK and US, could be why Hochman brings a faux option that replicates chicken to market faster than anticipated to alleviate supply woes. The shortage is so dire in the US that the company cannot promote its breaded chicken tenders on US television.

Bloomberg's Leslie Patton said KFC is preparing for what looks like an inevitable future of fake chicken going mainstream. He sat down with the KFC executive to discuss more about faux nuggets.
Posted by: Besoeker || 09/12/2021 06:17 || Comments || Link || E-Mail|| [269 views] Top|| File under:
Government Corruption
9/11 Was a Day of Unforgivable Government Failure
Lengthy, but well worth the read.


[MISES Wire] Perhaps more than anything else, the rationale given for the necessity of the state—and the necessity of supporting the regime at any given time—is that it "keeps us safe." This permeates thinking about government institutions at all levels, from "thin blue line" sloganeering at the local level, all the way up to jingoism surrounding the Pentagon.

Presumably, the hundreds of billions of dollars extracted from taxpayers, year after year after year, is all both necessary and laudable because without it, chaos would reign on our streets, and foreign invaders would slaughter Americans.

Yet this rationale for state power also presumes that the nation's alleged defenders are actually competent at their jobs.

Whether or not this is the case certainly remains debatable, as the recent military disasters in Afghanistan have made clear. The Pentagon brass pushed for continued war in Afghanistan for twenty years, and, ultimately, lost the entire country to the Taliban, the very people Pentagon generals assured us they would eliminate "soon."

[Read More: "The Pentagon and the Generals Wanted This Disastrous War" by Ryan McMaken]

Moreover, the so-called intelligence community in the United States has repeatedly failed in its mission at crucial times. This can be seen in the fact the CIA was asleep at the switch in the lead-ups to both the Iranian Revolution in 1979 and the Cuban Missile Crisis in 1962—both of which constituted an immense blow to American "safety" by the American regime's metrics.

Needless to say, the terrorist attacks of 9/11 were made possible by an immense military and intelligence failure on the part of the United States government. Not only did the US government provide the motivation for the attacks—through endless meddling in Middle Eastern regimes—but the US regime failed to protect its own citizens when the blowback arrived.

Yet, as is so common following displays of incompetence by government bureaucrats, virtually no government agents were held accountable for this failure. The head of the CIA on 9/11, George Tenet, continued at his post for years afterward. There certainly was no "house cleaning" at the FBI either.
Posted by: Besoeker || 09/12/2021 09:43 || Comments || Link || E-Mail|| [175 views] Top|| File under:
Biden Crime Family Vaccine Mandate: Unconstitutional, Unscientific, Underhanded
[American Thinker] "Tonight, I'm announcing that the Department of Labor is developing an emergency rule to require all employers with 100 or more employees that together employee[sic] over 80 million workers to ensure their workforces are fully vaccinated or show a negative test at least once a week," Biden pontificated on Thursday.

The edict hasn't actually been issued yet; it is only in the making. The White House has given itself several weeks — even months, possibly — for OSHA to bring it into force.

After cratering his own approval rating down to an unprecedented 39% — the lowest ever for a Democrat president at this point in his term — Biden seems to have retreated from his imbecilic "Ready, Fire, Aim" Afghanistan withdrawal strategy, which he boastfully executed under an immovable August 31 deadline.

Instead, he's given himself a flexible timeframe if needed and even an escape route from the mandate if the pushback proves too damaging optically. This as hundreds, if not thousands, of U.S. citizens, U.S. visa holders, and Western allies still have no escape route from the new Texas-sized Democrat-created terror state of Talibanistan.

The administration may also be looking for a way to turn the conversation from what may become (and some are arguing already is) the greatest hostage crisis in U.S. history. Could Biden be angling to get the GOP to stop talking about Afghanistan by infuriating them with a king-like edict that tramples the Constitution? Time will tell.

But if he's genuinely planning to chain America with an unprecedented mandate, it will almost certainly be found unconstitutional, as were his other recent Constitution-usurping efforts to extend the CDC's renter eviction moratorium and illegally suspend Trump's "Remain in Mexico" policy. The Supreme Court torpedoed both of these Democrat power-enhancing schemes.

With two SCOTUS rebukes after less than eight months in office, it's become crystal-clear that Biden doesn't give much credence to the constitutional limits of government — especially if they get in his way of expanding the Democrat power base.

One can imagine Biden reclining in the White House (possibly in a special room in the basement) and dreaming of a Biden-ista Revolution that creates an unstoppable permanent Democrat-controlled federal government, similar to what Democrats have done in California.

This brings us back to Biden's mandate. Like the CDC mandate and Biden's border betrayal, Biden's handlers have assured and reassured the country that they are on solid legal ground. The precedent, they say for the mandate, is the 1905 Jacobson v. Massachusetts decision, which states:
Posted by: Besoeker || 09/12/2021 02:56 || Comments || Link || E-Mail|| [227 views] Top|| File under:
Home Front: Politix
Five Extremely Simple Reasons Why Biden Made the Right Call Mandating Vaccines
h/t HotAir


[Slate] - Conservatives have collectively gone wild with rage and indignation over President Joe Biden's new vaccine mandate for private businesses, which will require large employers to make sure their workers have either been inoculated or get tested weekly. In the right's telling, the coming rule is a paternalistic—even tyrannical—imposition on American freedoms, a step down the road to biomedical serfdom that calls for mass civil disobedience, and an offense that has some of Congress' leading nutters bellowing on Twitter that "unvaccinated lives matter."

So it seems like a good moment to point out the very simple reasons why Biden's move is in fact entirely sensible, especially since parts of the media seem intent on framing the whole thing as just another round in America's culture war rather than an actual matter of life and death. (Here's looking at you, Mike Allen.)


Though I'm not sure Americans - on either side of the ideological divide - can even consider the idea that the other side is not the Antichrist.



Posted by: g(r)omgoru || 09/12/2021 05:30 || Comments || Link || E-Mail|| [461 views] Top|| File under:
The 9/11 Attacks Ultimately Proved A Lesser Threat To America Than The Totalitarian Left
[THESEATONPOST] I was in college when the planes hit the towers, studying that Tuesday morning before class in the student union. The woman who ran the student snack bar and I were the only people there that morning, and together we watched the second plane hit on live TV. At that moment, my stomach dropped. After the first plane hit, no one really knew what was going on, whether a small aircraft had accidentally crashed into the tower or if it had been

a kaboom

or something else. But when that second plane hit, we knew. This wasn't an accident. Someone had planned this. It was an attack. Suddenly, we were at war.

In the months and years that followed, my classmates and I tried to wrap our minds around what we thought was coming: a generational struggle against jihadist networks that seemed to span the globe, that had even infiltrated the United States. We all read

Samuel P. Huntington

's "The Clash of Civilizations and the Remaking of the World Order." We all scoffed at

Francis Fukuyama

's notion of the "end of history." We thought the United States was the only power capable of stamping out Islamic terrorism. We assumed there would be many more attacks on the homeland.

Twenty years after the attacks of September 11, 2001, it's safe to say they did not herald the defining, all-consuming civilizational struggle we had anticipated. The thing we most feared, Islamic terrorism, did not prove to be our worst enemy or the greatest threat to our republic. The greatest threat, we now know, has come from within — from an enemy who hates America and ordinary Americans at least as much as the 9/11 hijackers did, and for some of the same reasons.
Continued on Page 49
Posted by: Fred || 09/12/2021 00:00 || Comments || Link || E-Mail|| [249 views] Top|| File under: al-Qaeda
Grateful Migrants in Pennsylvania Send Thousands of Dollars to ISIS
[PJMedia] Old Joe The Big Guy Biden

...46th president of the U.S., who gives the term geriatric a bad name. He blames Afghans for losing Afghanistan....
's handlers are in the process of bringing 94,000 Afghan refugees into the UnitedStates, and really, only a racist, bigoted "Islamophobe" could possibly object to such a grand humanitarian gesture, right? Yet a migrant couple in Pennsylvania illustrated Thursday that there is ample reason to temper our enthusiasm over Old Joe's welcome mat: Shahidul Gaffar, a naturalized citizen, and his wife, Nabila Khan, a legal permanent resident, both from Bangladesh, were sentenced to federal prison for sending nearly $5,600 to Khan's brothers, who happen to be Islamic State
...formerly ISIS or ISIL, depending on your preference. Before that they were al-Qaeda in Iraq, as shaped by Abu Musab Zarqawi. They're really very devout, committing every atrocity they can find in the Koran and inventing a few more. They fling Allah around with every other sentence, but to hear western pols talk they're not really Moslems....
(ISIS) jihadis.
Continued on Page 49
Posted by: trailing wife || 09/12/2021 00:00 || Comments || Link || E-Mail|| [182 views] Top|| File under: Islamic State
Many of America's children will likely grow up ignorant of 9/11
[NYPOST] Once, the people of our traumatized nation cried out, in unison — "

Never forget!

" Now, 20 years after 9/11, we're suffering from a case of willful, mass amnesia.

Never forget?

Pretty soon, we'll be lucky if there's anyone left to remember the day Islamic butchers crashed four planes into the heart of our country, leaving a trail of chaos, murder and so many tears. Because in large swaths of this nation, the woke folks in charge have chosen to discard memories of the darkest day in American history. And it frightens me.

Only 14 states — 14! — have mandated classroom instruction about the terror attacks of 9/11. On the honor roll is a jumble of places, only some scorched by terror: Texas, Oklahoma, Nebraska, Illinois, Indiana, Tennessee, Mississippi, Alabama, Georgia, South Carolina, West Virginia, Virginia, Maryland, and New York.

But in most of this country, including big states like

Caliphornia, an impregnable bastion of the Democratic Party,

and small ones down to Rhode Island, there exists no requirement that instructors say one word about 9/11. Even governments in New Jersey and Connecticut, two states that lost a large number of people who came to work in New York's fallen

World Trade Center

, have not seen fit to require that all school kids learn why some parents or grandparents failed to come home one day in September. Nor are there mandated 9/11 lessons in Pennsylvania, where a downed jet crashed into a field, killing everyone aboard.

The result is that kids not yet born on that day are likely to stare blankly at any mention of the date. Given the opportunity to impart lessons on terrorism in the classrooms, many schools, school districts or individual teachers choose to opt out, or simply gloss over the subject each year as 9/11 rolls around.


Posted by: Fred || 09/12/2021 00:00 || Comments || Link || E-Mail|| [136 views] Top|| File under: al-Qaeda
Who's in the News
33
[untagged]
9
Taliban/IEA
5
Commies
5
al-Qaeda
4
Islamic State
3
Moslem Colonists
2
Hamas
2
Antifa/BLM
2
Govt of Iran
2
Govt of Iran Proxies
2
Govt of Pakistain Proxies
2
Lashkar e-Taiba
1
Human Trafficking
1
Govt of Saudi Arabia
1
[untagged]
1
Govt of Iraq
1
Narcos
1
Sublime Porte
1
Devout Moslems
1
Houthis
Bookmark
E-Mail Me
The Classics
The O Club
Rantburg Store
The Bloids
The Never-ending Story
Thugburg
Gulf War I
The Way We Were
Bio
Merry-Go-Blog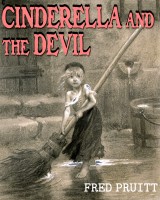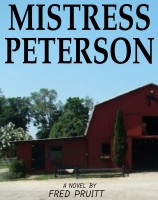 On Sale now!


A multi-volume chronology and reference guide set detailing three years of the Mexican Drug War between 2010 and 2012.

Rantburg.com and borderlandbeat.com correspondent and author Chris Covert presents his first non-fiction work detailing the drug and gang related violence in Mexico.

Chris gives us Mexican press dispatches of drug and gang war violence over three years, presented in a multi volume set intended to chronicle the death, violence and mayhem which has dominated Mexico for six years.
Click here for more information


Meet the Mods
In no particular order...


Steve White
Seafarious
Pappy
lotp
Scooter McGruder
john frum
tu3031
badanov
sherry
ryuge
GolfBravoUSMC
Bright Pebbles
trailing wife
Gloria
Fred
Besoeker
Glenmore
Frank G
3dc
Skidmark
Alaska Paul



Better than the average link...



Rantburg was assembled from recycled algorithms in the United States of America. No trees were destroyed in the production of this weblog. We did hurt some, though. Sorry.
3.239.4.127

Help keep the Burg running! Paypal: