-Lurid Crime Tales-
An Invitation to Anarchy
[Townhall] If you believe mainstream media's praise of the Biden administration, you'd have to assume that the leftists in power just welcome a healthy dose of anarchy. Whether it's decreasing police budgets, eliminating bail, opening the southern border, or letting rioters go free, they seem unconcerned about the safety and security of American citizens. With increasing crime, fear is on the rise. It's a wild, wild west rerun, and the calvary seems more worried about making people wear masks in the capitol than cracking down on crime!

Nationally, according to the FBI's quarterly Uniform Crime Reporting (UCR) system, calendar year 2020 saw a 25% increase in homicides, the highest since 1960 and higher than in any single year in the 1965-75 decade when the number of violent crimes almost tripled. That trend seems to be continuing in 2021. You don't have to look far to understand why.

Not only is President Biden's border policy allowing a steady stream of illegals to come into America, it's resulting in increased crime in towns impacted by the influx. Since January 2020, the U.S. attorney for Arizona has been putting out monthly reports that cite both the number of aliens charged with "illegal reentry" and the subset of those who had previously been convicted in the U.S. of a nonimmigration crime. In June of this year, they charged 241 aliens with illegal reentry. Of those 241, 178 "individuals had previously been convicted of non-immigration criminal offenses in the U.S.... 40 had violent crime convictions, 6 individuals had homicide convictions, 8 individuals had sex offense convictions...and 6 individuals had domestic violence convictions."
Posted by: Besoeker || 08/02/2021 08:07 || Comments || Link || E-Mail|| [168 views] Top|| File under:
-Great Cultural Revolution
Bill Maher Says "Woke" Tokyo Olympics Is Riddled With Cancel Culture On 'Real Time
[Decider] Last night on Real Time with Bill Maher, which returned to the air after a month's break, the HBO host claimed that the Toyko Summer Olympic Games have outdone the Oscars when it comes to cancel culture. "Please don't make the Olympics into the Oscars," Bill Maher begged during his New Rules segment of the show.

Back in April, Maher had said the theme of the 2021 Oscars was, "We dare you to be entertained," he reminded his viewers. The producers of the Hollywood event, he complained, left no stone unturned when it came to injustices and human error.

Maher (who was sporting a new pair of glasses) feels the International Olympic Committee have pressed even harder than Hollywood. He then referenced a number of instances where the "woke" committee punished officials and creative staffers over decades-old behavior. The director of the opening ceremony, for example, was fired over a Holocaust joke he did during a comedy routine decades ago.
Posted by: Besoeker || 08/02/2021 06:21 || Comments || Link || E-Mail|| [131 views] Top|| File under:
-Signs, Portents, and the Weather-
WHOA: I had no idea HOW MANY Americans who ARE vaccinated have been INFECTED and DIED from Covid!
[Right Scoop] With the talk of mask mandates and even lockdowns now part of the daily news cycle, and CNN at the forefront of the demand for more and more restrictions, it's possible your sense of alarm at the curtailing of American liberty has increased dramatically in recent days. You may be thinking this is overblown, or that the press is deliberately spinning in order to make things seem worse than they are.

But are you actually aware of just how MANY people who have been vaccinated have nevertheless become infected with Covid and, worse, DIED from it? Like the percent of total vaccinated Americans who have tested positive?

Because Axios is. And you have to see this: AS OF JULY 31

"Of the 164 million vaccinated Americans, less than 0.1% have been infected with the coronavirus, and 0.001% have died, according to data from the CDC."
Posted by: Besoeker || 08/02/2021 01:44 || Comments || Link || E-Mail|| [247 views] Top|| File under:
-Land of the Free
The Road to Totalitarianism
[Consent Factor Inc.] People can tell themselves that they didn't see where things have been heading for the last 17 months, but they did. They saw all the signs along the way. The signs were all written in big, bold letters, some of them in scary-looking Germanic script. They read ...

"THIS IS THE ROAD TO TOTALITARIANISM."

I'm not going to show you all those signs out again. People like me have been pointing them out, and reading them out loud, for 17 months now. Anyone who knows anything about the history of totalitarianism, how it incrementally transforms society into a monstrous mirror image of itself, has known since the beginning what the "New Normal" is, and we have been shouting from the rooftops about it.

We have watched as the New Normal transformed our societies into paranoid, pathologized, authoritarian dystopias where people now have to show their "papers" to see a movie or get a cup of coffee and publicly display their ideological conformity to enter a supermarket and buy their groceries.

We have watched as the New Normal transformed the majority of the masses into hate-drunk, hysterical mobs that are openly persecuting "the Unvaccinated," the official "Untermenschen" of the New Normal ideology.

We have watched as the New Normal has done precisely what every totalitarian movement in history has done before it, right by the numbers. We pointed all this out, each step of the way. I'm not going to reiterate all that again.

I am, however, going to document where we are at the moment, and how we got here ... for the record, so that the people who will tell you later that they "had no clue where the trains were going" will understand why we no longer trust them, and why we regard them as cowards and collaborators, or worse.

Yes, that's harsh, but this is not a game. It isn't a difference of opinion. The global-capitalist ruling establishment is implementing a new, more openly totalitarian structure of society and method of rule. They are revoking our constitutional and human rights, transferring power out of sovereign governments and democratic institutions into unaccountable global entities that have no allegiance to any nation or its people.

That is what is happening ... right now. It isn't a TV show. It's actually happening.
Posted by: Besoeker || 08/02/2021 07:48 || Comments || Link || E-Mail|| [168 views] Top|| File under:
Biden's threat of gun reform driving surge in purchases
[IR Press] President Joe Biden's pledge to stem the "epidemic" of gun violence is helping drive a historic surge in gun sales across the United States, according to experts and media reports.

Industry officials said that June saw the second-highest gun sales for the month at about 1.3 million. Only June 2020 had a higher number for that month, at 2,177,586.

"To be clear June 2021 is the second-highest June on record," said Mark Oliva, spokesman for the National Shooting Sports Foundation, according to the Washington Examiner.

The US recorded more than 22 million gun sales in the first half of 2021, an increase of 15 percentage points from the same period last year.

The rise is particularly worrisome for law enforcement authorities as 2020 had already seen the highest annual gun sales since the US began keeping records.

Industry officials are attributing the surge to the threats from the Biden administration to get tough on gun ownership.


Posted by: Besoeker || 08/02/2021 07:43 || Comments || Link || E-Mail|| [138 views] Top|| File under:
The Anti-vaccine Con Job Is Becoming Untenable
h/t HotAir


[The Atlantic] - Something very strange has been happening in Missouri: A hospital in the state, Ozarks Healthcare, had to create a "private setting" for patients afraid of being seen getting vaccinated against COVID-19. In a video produced by the hospital, the physician Priscilla Frase says, "Several people come in to get vaccinated who have tried to sort of disguise their appearance and even went so far as to say, 'Please, please, please don't let anybody know that I got this vaccine.'" Although they want to protect themselves from the coronavirus and its variants, these patients are desperate to ensure that their vaccine-skeptical friends and family never find out what they have done.

...What is going on here? Sociology suggests that pundits and policy makers have been looking at vaccine refusal all wrong: It's not an individual problem, but a social one. That's why individual information outreach and individual incentives—such as Ohio's Vax-a-Million program, intended to increase vaccine uptake with cash prizes and college scholarships—haven't worked. Pandemics, by definition, are collective problems. They propagate and kill because people live in communities. As a result, addressing pandemics requires understanding interpersonal dynamics—not just what promotes trust among people, but which behaviors convey status or lead to ostracism.

...Shifting from an individual to a relational perspective helps us understand why people are seeking vaccination in disguise. They want to save face within the very specific set of social ties that sociologists call "reference groups"—the neighborhoods, churches, workplaces, and friendship networks that help people obtain the income, information, companionship, mutual aid, and other resources they need to live. The price of access to those resources is conformity to group norms. That's why nobody strives for the good opinion of everyone; most people primarily seek the approval of people in their own reference groups.

...In Missouri and other red states, vaccine refusal on partisan grounds has become a defining marker of community affiliation. Acceptance within some circles is contingent on refusal to cooperate with the Biden administration's public-health campaign. Getting vaccinated is a betrayal of that group norm, and those who get the shot can legitimately fear losing their job or incurring the wrath of their families and other reference groups.


Deplorables to the Establishment: "You can kick out MY president. You can make Jan 6 rioters enemies of the state. But you cannot make me vaccinate!" Establishment (in a quiet aside) "I love it when a plan comes together!"


...COVID-19-related cons have become big business, not just for right-wing media outlets that have gained viewers while purveying vaccine disinformation but also for small-time social-media grifters and enterprising professionals. The New York Times recently profiled Joseph Mercola, a Florida osteopath whom the paper described as "The Most Influential Spreader of Coronavirus Misinformation." Four years ago, the Federal Trade Commission forced Mercola to pay nearly $3 million in settlements for false advertising claims about indoor tanning beds that he had sold. In February of this year, Mercola told his millions of followers on Facebook that the vaccine would "alter your genetic coding," and promoted his line of vitamin supplements as an alternative to ward off COVID-19.


That's why they should biology basics in high-school.


To outsiders, the social dynamics of the con appear peculiar and irrational. Those caught up in it can seem self-destructive and, frankly, clueless. But to sociologists, including me, who study fraud, such behaviors obey a predictable logic.

The seminal text in the field—Erving Goffman's 1952 essay "On Cooling the Mark Out"—observes that all targets of con artists eventually come to understand that they have been defrauded, yet they almost never complain or report the crime to authorities. Why? Because, Goffman argues, admitting that one has been conned is so deeply shameful that marks experience it as a kind of social death. The victim, he writes,


has defined himself as a shrewd man and must face the fact that he is only another easy mark. He has defined himself as possessing a certain set of qualities and then proven to himself that he is miserably lacking in them. This is a process of self-destruction of the self.
In other worlds: HCQ for ever!


...In this light, the recent volte-face of many prominent conservatives toward enthusiastic endorsement of vaccination is great news for everyone who wants to see an end to the pandemic. Representative Steve Scalise, a high-ranking House Republican from Louisiana, recently got vaccinated on camera. Sarah Huckabee Sanders, a press secretary in the Trump White House now running for governor of Arkansas, published an op-ed disclosing that she and her family had gotten vaccinated. On Tuesday, Senator Roy Blunt used the Republican leadership's weekly press conference to urge his constituents in Missouri to get vaccinated—presumably without resorting to disguises.


We should also note that Trump urges his voters to get vaccinated (https://www.forbes.com/sites/andrewsolender/2021/07/20/white-house-gives-rare-praise-to-trump-for-endorsing-coronavirus-vaccines/?sh=2bcc735f4cd9)
Posted by: g(r)omgoru || 08/02/2021 02:45 || Comments || Link || E-Mail|| [359 views] Top|| File under:
China-Japan-Koreas
Wuhan Scientists Genetically Manipulated Coronavirus, Congressional Report Says
[Free Beacon] Chinese scientists manipulated lethal viruses under unsafe conditions at the Wuhan Institute of Virology prior to the coronavirus outbreak, fueling suspicions the pandemic was caused by a lab leak, according to a new congressional report.

The Wuhan lab was engaged in "dangerous genetic modification research on coronaviruses at unsafe biosafety levels," according to the report, authored by the minority staff on the House Foreign Affairs Committee. The report includes revelations about unsafe working conditions at the lab, as well as new information indicating the Chinese government sought to mislead the world about the experiments taking place there. Congressional investigators say researchers at the lab "had the ability to genetically modify coronaviruses as early as 2016 without leaving any trace of that modification."

Mounting evidence suggests the coronavirus that is still crippling the world "was accidentally released from a Wuhan Institute of Virology laboratory sometime prior to September 12, 2019," according to the report. "It is incumbent upon the United States and likeminded countries around the world to ensure accountability and implement the reforms necessary to prevent the CCP's malfeasance from giving rise to a third pandemic during the 21st century."

The information unearthed by congressional Republicans led by Rep. Michael McCaul (R., Texas), the House Foreign Affairs Committee's ranking member, is likely to increase pressure on the U.S. government to sanction China and hold it accountable for the coronavirus outbreak. McCaul and his colleagues are recommending the Biden administration also demand a full-scale overhaul of the World Health Organization, which they say aided China in its coverup.

Congressional investigators say Wuhan researchers sounded alarms on the safety of lab environments in China in medical journals well before the virus emerged. A significant number of lab projects also underwent high levels of maintenance and repairs, including on projects related to laboratory animals and hazardous waste. In 2016, French defense officials voiced concern that labs in Wuhan would be used by China for military purposes.

Early in 2020—well after the first indications of the virus's spread—Beijing dispatched People's Liberation Army brass specializing in biological weapons to manage the lab, indicating a military-grade coverup of the virus.

"It's time to completely dismiss the wet market as the source of the outbreak," McCaul said in a statement. "A preponderance of the evidence proves that all roads lead to the [Wuhan lab]."

It is now clear that Chinese researchers were performing gain-of-function research at the Wuhan lab, a process by which viruses are made more powerful in order to research potential cures, according to McCaul.

"It is our belief the virus leaked sometime in late August or early September 2019," McCaul said. "When they realized what happened, Chinese Communist Party officials and scientists at the [Wuhan lab] began frantically covering up the leak, including taking their virus database offline in the middle of the night and requesting more than $1 million for additional security."

The report also singles out Peter Daszak, president of the U.S. taxpayer-funded medical organization EcoHealth Alliance, as a chief source of misinformation about the virus's origins. Daszak's organization worked at the Wuhan Institute of Virology on gain-of-function research, but the scientist later spearheaded efforts to suppress suspicions of a lab leak through letters drafted by scientists and public interviews. Daszak was also the only American scientist on the World Health Organization-China Joint Mission team tasked with investigating the virus and its outbreak in early 2021.

Information released in public contradicts Daszak's account of the virus's origins. In July, for instance, the Washington Free Beacon reported that three of the scientists who appeared on the first set of letters denying the lab leak theory dropped their names from another document released that month, revealing a weakening scientific consensus that the coronavirus came from natural sources.

The committee report also reveals that lawmakers requested Daszak provide answers on his conflicting accounts about the virus's origins, but he declined repeatedly. The report suggests subpoenaing the scientist to force him to testify before Congress.

"Peter Daszak is the public face of a CCP disinformation campaign designed to suppress public discussion about a potential lab leak," the report says. "Given the previously detailed inconsistencies and CCP disinformation campaign regarding a possible lab leak, Peter Daszak must be subpoenaed to appear before the House Foreign Affairs Committee and Senate Foreign Relations Committee as material witnesses to this investigation."
Posted by: Besoeker || 08/02/2021 01:27 || Comments || Link || E-Mail|| [171 views] Top|| File under: Commies
Government Corruption
Threats of violence spark fear of election worker exodus
[The Hill] There is growing concern that election workers will leave their posts in droves following a 2020 presidential contest that saw an unprecedented rise in violent threats against administrators.

Election workers had their homes broken into. Their private information was maliciously posted online. Some fled with their families into hiding. Others faced down armed crowds outside their workplaces and homes. And nearly nine months after Election Day, the threats persist.

"It's absolutely going to lead to an unprecedented exodus of a whole generation, I think, of professional election administrators," David Becker, executive director and founder of the Center for Election Innovation and Research, told The Hill.

Nearly 1 in 6 local election workers received threats of violence, and almost 1 in 3 said they feel unsafe because of their job, according to an April survey by the Brennan Center for Justice.

Although no central database tracks departures among the nation's estimated 8,000 local election workers, one expert told The Hill that there is now a "perfect storm of low morale and high turnover."

"The data are hard to come by, but anyone who has been around elections for a while will tell you that the number of election administrators leaving their jobs this year is much higher than ever," said Matthew Weil, director of the Elections Project at the Bipartisan Policy Center.

The threats of violence have emerged when the task of election administration has grown more complex, but while workers remain relatively low paid compared to similar government employees. At the same time, more than one in three election officials are eligible for retirement by 2024, according to a study by the Democracy Fund.
Posted by: Besoeker || 08/02/2021 06:52 || Comments || Link || E-Mail|| [150 views] Top|| File under:
Who's in the News
33
[untagged]
5
Commies
5
Taliban
3
Hamas
3
Govt of Iran
2
Human Trafficking
1
Hezbollah
1
Houthis
1
Islamic State
1
ISWAP
1
Muslim Brotherhood
1
Palestinian Authority
1
[untagged]
1
Antifa/BLM
1
Arab Spring
1
Govt of Iran Proxies
1
Govt of Pakistain Proxies
1
Govt of Pakistan
Bookmark
E-Mail Me
The Classics
The O Club
Rantburg Store
The Bloids
The Never-ending Story
Thugburg
Gulf War I
The Way We Were
Bio
Merry-Go-Blog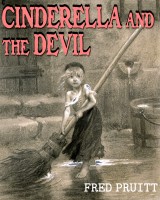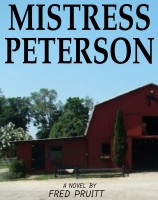 On Sale now!


A multi-volume chronology and reference guide set detailing three years of the Mexican Drug War between 2010 and 2012.

Rantburg.com and borderlandbeat.com correspondent and author Chris Covert presents his first non-fiction work detailing the drug and gang related violence in Mexico.

Chris gives us Mexican press dispatches of drug and gang war violence over three years, presented in a multi volume set intended to chronicle the death, violence and mayhem which has dominated Mexico for six years.
Click here for more information


Meet the Mods
In no particular order...


Steve White
Seafarious
Pappy
lotp
Scooter McGruder
john frum
tu3031
badanov
sherry
ryuge
GolfBravoUSMC
Bright Pebbles
trailing wife
Gloria
Fred
Besoeker
Glenmore
Frank G
3dc
Skidmark
Alaska Paul



Better than the average link...



Rantburg was assembled from recycled algorithms in the United States of America. No trees were destroyed in the production of this weblog. We did hurt some, though. Sorry.
54.227.97.219

Help keep the Burg running! Paypal: