Fauci dumped millions into Chinese research institutions to since 2012
[TennesseeStar] The National Institutes of Health has doled out nearly $46 million in taxpayer funds to 100 Chinese institutions in the form of sub grants since the 2012 fiscal year to conduct research into infectious diseases, drug addiction, mental health and other scientific fields, according to a Daily Caller News Foundation analysis of federal spending data.

The NIH's ongoing funding of Chinese research institutions comes amid growing bipartisan concern in Washington D.C. over the fact that U.S. taxpayers support research in a country that has violated international health regulations, stonewalled a proper investigation into the origins of COVID-19 and that may be in violation of the Biological Weapons Convention.

The National Institute of Allergy and Infectious Diseases, the NIH sub agency led by Dr. Anthony Fauci, provided $6.6 million in taxpayer-funded sub grants to 27 of the Chinese entities, including the Wuhan Institute of Virology, to conduct research into allergies and infectious diseases, sub grant data pulled from USASpending.gov shows.

One of the NIAID-funded sub grants, which involved the transfer of $428,000 to a Chinese government-owned institution in 2020 to conduct research into emerging mosquito and tick-based infections, states unequivocally that the U.S. will only receive the research, funded in part by U.S. taxpayers, upon approval by Chinese government authorities.

"Following testing for common pathogens, and then, after approval by the relevant authorities of the Chinese government, a subset of samples will be sent to Washington University in St. Louis for further analysis," the sub grant description to the Chinese National Institute for Viral Disease Control and Prevention reads.

The NIH did not return a request for comment.

Another NIAID-funded project provided $600,000 in sub grants to the Wuhan Institute of Virology prior to the COVID-19 pandemic to conduct research that involved the genetic modification of bat-based coronaviruses.

A House Energy and Commerce Committee aide told the DCNF that their investigation shows that USA Spending sub award data is incomplete and underreported, meaning the NIH's funding of Chinese institutions could be higher than available reporting currently shows.

Fauci has defended his agency's funding of the Wuhan lab amid growing concern that it could be linked to the COVID-19 outbreak, saying it would have been "negligent" for his agency not to do so.

Report Continues
Posted by: Clomong Guelph5967 || 07/30/2021 05:35 || Comments || Link || E-Mail|| [10795 views] Top|| File under: Commies
-Great Cultural Revolution
VDH - What Is American Wokeness Really About?
[E-Times] Most Americans were as indifferent to the U.S. women's soccer team's recent loss to Sweden in the Olympics as they were excited about the team's World Cup win in 2019. In between was the team's nonstop politicking, from whining about compensation to virtue-signaling their disrespect for the United States. The celebrity face of the team, perennial scold Megan Rapinoe, is going the way of teenage grouch Greta Thunberg, becoming more pinched the more she is tuned out.

Black Lives Matter co-founder Patrisse Marie Khan-Cullors Brignac used her corporate grifting to buy four homes. The one she bought in California's Topanga Canyon is surrounded by a new $35,000 security fence.

Critical race theory guru Ibram X. Kendi offers virtual, one-hour workshops for $20,000 a pop. He is franchising woke re-education kits—in between bouts of damning capitalism as a catalyst of racism.

The woke movement is a slicker, more sophisticated and far more grandiose version of Al Sharpton and Jesse Jackson's shakedowns of the 1990s. Those, at least, were far more honest in leveraging cash with charges of racism—and came without the academic gobbledygook of critical race theory.

Our freeways are jammed. Airports are crammed. Labor is short. Huge pent-up consumer demand for essentials and entertainment outpaces supply. Yet Major League Baseball's recent All-Star Game saw record low television viewership—about a quarter of the audience of 40 years ago, when there were 100 million fewer Americans.

The Summer Olympic Games are getting anemic TV ratings. The NBA's crashing TV ratings have followed the downward trajectory of the NFL's ratings. Woke sports earn the same public disgust as the accusatory and boring Emmy, Grammy, Oscar, and Tony awards.

Cable news networks CNN and MSNBC fueled the story that former President Donald Trump allegedly colluded with Russia. They contextualized (to excuse) the summer looting and rioting of 2020. And they cheered on two impeachments as a prelude to their 24/7 woke drumbeat. Their ratings, too, have now dived.

Never has TV been more politicized. Sitcoms, dramas, and commercials are designed more to resonate woke messaging than to entertain. So naturally, dismal TV ratings reflect the expected public boredom that ensues when art serves politics.

How many times will disingenuous Dr. Anthony Fauci swear that he never sent federal money to the Wuhan virology lab for gain-of-function research, or blame his critics for pointing out his gyrating advice on masks, or offer yet another noble lie on herd immunity?
Posted by: Besoeker || 07/30/2021 07:02 || Comments || Link || E-Mail|| [10803 views] Top|| File under:
-Land of the Free
Why Are Not Some People Quaking in Their Boots?
[News With Views] One wonders whether a hearing before some Congressional committee is the appropriate venue for determining what relationship (if any) certain officials and agencies of the government of the United States may have had to the emergence in Communist China of what is called "Covid 19", and the subsequent transmission of that "virus" throughout the world. In principle, it would seem that a simple criminal investigation of this matter would be more straightforward, as well as far more consequential. Such an investigation would focus on four questions:

3. Did any officials or employees of the government of the United States—whether individually or in concert with officials or employees of a State's government, agency, or instrumentality; with private parties or organizations; or with any combination thereof—knowingly provide financial and/or technical assistance to an organization which is part or under the control of the government of Communist China, for the purpose of research and development aimed at increasing the transmissibility, infectivity, and lethality of some micro-organism, virus, or other infectious substance (whether this research and development happened to be labeled "gain of function" or was assigned some other designation)?

4. Did those officials, employees, or individuals know, should they have known, or were they willfully blind to or recklessly indifferent towards the fact, that such financial and/or technical assistance could (and likely would) aid at some stage and to some degree in the development of a biological agent suitable for use as a weapon by the government of Communist China or some organization which is part of or subject to its control?
Continued on Page 49
Posted by: Besoeker || 07/30/2021 10:24 || Comments || Link || E-Mail|| [10798 views] Top|| File under:
Afghanistan
Will China get embroiled in the graveyard of empires?
[9Dashline] Afghanistan is a complex geopolitical playground and remains one of the world's fiercest battlegrounds. After the recent withdrawal of US and NATO troops from Afghanistan, the Taliban immediately began claiming territory in various parts of the country. They now control more than 85 per cent of the country. The Afghan government may be overthrown in the next few months due to the poor preparation of the country's security forces. Against this backdrop, the question arises whether China may be the next great power to get embroiled in the 'graveyard of empires'.

Great powers have always tried and failed to turn Afghanistan into a hotbed for their geopolitical ambitions. America is the latest superpower to suffer a catastrophic defeat in the country after two decades of unsuccessful occupation and nation-building. Washington's poor performance in delivering major energy, infrastructure, and connectivity projects has been one of its biggest failures over the past twenty years. Meanwhile, Beijing is carefully preparing to fill the void left by the US.

CHINA'S POSITION IN AFGHANISTAN
China is pursuing three main objectives in Afghanistan: avoiding a further expansion of the conflict and all-out civil war, promoting intra-Afghan negotiations, and preventing the rise of terrorist forces and activities. In this respect, China is relying on intensified relations with Russia (the Dragonbear), Iran, and Pakistan. Afghanistan is geostrategically located in a hotspot linking the Middle East, Central and South Asia, and Europe. China views the country as a major geopolitical puzzle piece between Pakistan and Iran, both of which have already deepened their ties with Beijing under the Belt and Road (BRI) and China-Pakistan Economic Corridors (CPEC) initiatives.

In this context, some specific strategic projects in Taxkorgan, Wakhan and Gwadar are of immense importance. The construction of Taxkorgan Airport on the Pamir Plateau in the northwestern Uighur Autonomous Region of Xinjiang is a significant long-term investment, as Taxkorgan is "China's only county-level city bordering three countries — Tajikistan, Pakistan and Afghanistan". China and Afghanistan share an 80-km border with the Wakhjir Pass, which is the only potentially navigable pass. However, there is no road connection to the pass on the Afghan side. A potential investment would be to create a direct link to Afghanistan through Wakhan and Little Pamir as part of the Belt and Road Initiative, thus revitalising the Silk Road in Afghanistan through the Wakhan Corridor.

Perhaps that is exactly why the US is pulling out now — the move could possibly become an American trap if China enters the Afghan quagmire and fails.

A road project connecting Bozai Gonbad with the Wakhjir Pass is currently in the implementation phase and is being financed by the Afghan government without any Chinese involvement. Whoever is in charge in Afghanistan will soon have to decide whether to reconnect the country with China by building a 50 km highway, a project estimated to be worth at least 5 million dollars. The realisation of the transit corridor contains potential risks and challenges for China. Beijing considers the Wakhan a potential infiltration route for residents in Afghanistan, who vow to conduct terror activities in Xinjiang. Chinese interest in a direct connection to Afghanistan may grow with the changing situation on the ground as Beijing is seeking to gain a foothold in Afghanistan through the BRI with USD 62 billion in investments following the US withdrawal from the war-torn country.

The CPEC consists mainly of projects involving highways, railroads and energy pipelines between Pakistan and China; the port of Gwadar is a key strategic asset, which enables Beijing's power projection into the Indian Ocean. Beijing could include Afghanistan in CPEC to provide economic incentives through a direct land connection with Pakistan. Concrete projects can be developed under the "Digital Silk Road, the Sino-Afghanistan Special Railway Transportation Project, the Five Nations Railway Project, and a Kabul–Urumqi air corridor". Currently, China is Afghanistan's second-largest trading partner (USD 1.19 billion), but it can significantly increase its trade volume through its direct land connection with Pakistan. Talks on the construction of a main road between Afghanistan and the northwestern Pakistani city of Peshawar indicate this may be the first major project within CPEC in the near future.


Hit the link for the complete article.
Posted by: 3dc || 07/30/2021 00:00 || Comments || Link || E-Mail|| [10806 views] Top|| File under: Commies
The predictable collapse of the Afghan Air Force is happening in real time
[TaskAndPurpose] President Joe Biden has vowed that the United States will make sure the Afghans "have the capacity to maintain their air force," but signs have emerged that the

Afghan Air Force

is already falling apart.

About one-third of the Afghan Air Force's 160 aircraft can no longer fly because they lack spare parts since the United States withdrew its contractors from the country, Afghan lawmaker Haji Ajmal Rahmani reportedly said during a recent webinar sponsored by the State Department Correspondents Association.

The Afghan Air Force has also run out of laser-guided precision munitions, Rahmani said.

"It's not low — it's actually out of stock," the Washington Examiner quoted Rahmani as saying at the July 23 event.

None of this is surprising.


Read the rest at the link
Posted by: badanov || 07/30/2021 00:00 || Comments || Link || E-Mail|| [10800 views] Top|| File under: Taliban
Caucasus/Russia/Central Asia
The sinking of the Armenia, October, 1941
[RedStar] Direct Translation via Google Translate. Edited.

Background via this link:

In southern Ukraine, Soviet troops set off explosive charges to destroy port facilities and defensive structures at Odessa in preparation of the evacuation of 35,000 Soviet troops from Odessa to Sevastopol in Russia, which would commence after sundown.

Continued on Page 49
Posted by: badanov || 07/30/2021 00:00 || Comments || Link || E-Mail|| [10796 views] Top|| File under:
Government Corruption
Why Is a Toxic Vaccine Being Mandated?
Posted as a comment this morning by our own Shereth Shavirt.



BLUF:


[UNZ] To ask the question again, what is the purpose of the vaccination? Is the purpose the "grave harm to female fertility"? Is the purpose the large percentage of the vaccinated population that some experts expect will die from the vaccine's toxicity? Is the purpose Big Pharma's profits? Is the purpose to breach the law that requires informed consent for any intervention in one's body so that authorities can mandate that we be microchipped?

Something is going on that we are not being told.
Posted by: Besoeker || 07/30/2021 07:08 || Comments || Link || E-Mail|| [10796 views] Top|| File under:
Home Front: Politix
Is the Cat Out of the Bag?
[PJMedia] One of the most frustrating elements of the government's response to the COVID-19 pandemic has been the complete lack of attention given to recovered immunity. Health bureaucrats like

Anthony Fauci

rarely mention the fact that individuals who have recovered from COVID-19 infections likely maintain robust antibodies to protect against the virus for many months. These antibodies, along with T cells and B cells, may persist for years or even decades—or even a lifetime—based on what we know about other coronaviruses, including SARS. Yet Fauci and Co. are still urging everyone, whether or not they've been previously infected, to get the vaccine—a novel approach to infectious disease management.


More at the link.
Posted by: Deacon Blues || 07/30/2021 00:00 || Comments || Link || E-Mail|| [10796 views] Top|| File under:
Science & Technology
Vaccines Are Great. Masks Make Them Even Better.
h/t Hot Air


[The Atlantic] - America's split with masks turned out to be a brief hiatus. After getting their shots in the spring and early summer, many people figured they could dump their face coverings for good—a sentiment the CDC crystallized in May, when the agency gave fully immunized people its blessing to largely dispense with masking, indoors and out. Yesterday, the agency pivoted back, recommending that even fully vaccinated people wear masks under certain high-risk circumstances, including in public indoor spaces in parts of the country where the virus is surging, Director Rochelle Walensky said in a press briefing. (She specified places where new case numbers exceed 50 per 100,000 people in the past seven days; that currently includes about two-thirds of U.S. counties.) With an ultra-contagious SARS-CoV-2 variant rampaging, face coverings are being called upon to once again supplement the protection offered by vaccines.

The CDC's decision, which many public-health researchers have been anticipating for weeks, might look like a flip-flop or a fumble, some sort of masking mea culpa. But to me, and the experts I talked with, redonning masks (or simply keeping them on, as many people have) is not some shameful regression to the dark ages of the pre-vaccination era. Nor is it an indictment of the COVID-19 vaccines, which are doing an extraordinary job of curtailing the global burden of disease. Instead, it's a doubling down on two defenses that we know work, and work well together.

Masks, after all, are reemerging in response to the fast-changing conditions around us—offering another layer of protection at a time when we need it most, in much the same way we seek out umbrellas when it rains, sunscreen when it's sunny, and better security systems when our neighborhood crime rates tick up. "With Delta being such a dominant force, we need to include every layer we can think of," Akiko Iwasaki, an immunologist at Yale University, told me. The vaccines are excellent. But while so many people remain vulnerable, and the virus continues to shape-shift, shots can't shoulder the burden of protection alone. Our understanding of masks is evolving; for now, they still have a crucial role to play, as a partner to the shots we'll be depending on long term.
Basically the reason vaccinated people are asked to wear masks is because: while they are safe from symptomatic disease, they can be asymptomatic carries who can infect unvaccinated people. Now, one might ask "So what, is is their [unvaccinated] choice to be idiots - why should I care?" That's because when they get Covid and cannot pay for their treatments (The average cost to treat a hospitalized patient with coronavirus is $30,000*, according to a study: https://www.cnbc.com/2020/04/09/heres-what-you-need-to-know-about-coronavirus-treatment-costs.html), guess where the $$$ will come from?
*That's also why your government (and mine) push vaccinations for all they are worth. Costs of vaccination are $47 (https://www.timesofisrael.com/israel-said-to-be-paying-average-of-47-per-person-for-pfizer-moderna-vaccines/) i.e. 1/640 of treatment.


Posted by: g(r)omgoru || 07/30/2021 03:01 || Comments || Link || E-Mail|| [10796 views] Top|| File under:
Who's in the News
34
[untagged]
9
Taliban
5
Govt of Iraq
4
Commies
4
Sublime Porte
3
Govt of Syria
3
Antifa/BLM
3
Islamic State
3
Govt of Iran Proxies
2
Govt of Iran
2
Human Trafficking
1
Muslim Brotherhood
1
Hamas
1
Narcos
1
al-Shabaab (AQ)
1
Palestinian Authority
1
Govt of Pakistain Proxies
1
[untagged]
Bookmark
E-Mail Me
The Classics
The O Club
Rantburg Store
The Bloids
The Never-ending Story
Thugburg
Gulf War I
The Way We Were
Bio
Merry-Go-Blog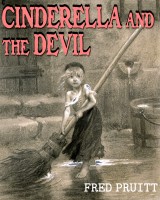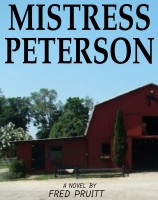 On Sale now!


A multi-volume chronology and reference guide set detailing three years of the Mexican Drug War between 2010 and 2012.

Rantburg.com and borderlandbeat.com correspondent and author Chris Covert presents his first non-fiction work detailing the drug and gang related violence in Mexico.

Chris gives us Mexican press dispatches of drug and gang war violence over three years, presented in a multi volume set intended to chronicle the death, violence and mayhem which has dominated Mexico for six years.
Click here for more information


Meet the Mods
In no particular order...


Steve White
Seafarious
tu3031
badanov
sherry
ryuge
GolfBravoUSMC
Bright Pebbles
trailing wife
Gloria
Fred
Besoeker
Glenmore
Frank G
3dc
Skidmark



Better than the average link...



Rantburg was assembled from recycled algorithms in the United States of America. No trees were destroyed in the production of this weblog. We did hurt some, though. Sorry.
3.236.65.63

Help keep the Burg running! Paypal: