-Great Cultural Revolution
Moms Must Keep Hammering School Boards Until Critical Race Theory Is Dead
[Federalist] Nationwide, mothers in school districts are pushing back against Marxist-infused critical race theory curricula in order to protect their children.

There have been few things more glorious to witness in recent weeks than the impressive array of courageous and relentless mothers around the country lambasting school boards for their support of vile critical race theory.

These moms of different socioeconomic, racial, ethnic, and religious backgrounds are confronting and boldly holding to account school board members, administrators, and teachers who are indoctrinating innocent children with a destructive ideology.

They understand perhaps better than anyone that Marxist-infused curricula intended to sow division and resentment have no place in a free and civilized society, and is endangering their children's cognitive, psychological, and emotional well-being. It has been an exhilarating display of unity and common decency.

It turns out everyday women don't want their children being brainwashed to view the world through the lens of "whiteness," white racism, and white privilege. They don't agree that America was founded on racist principles. They reject the claim that hard work, self-reliance, objectivity, deferred gratification, family, respect for authority, and respect for the written word are intrinsically racist values exploited by white Americans to relentlessly suppress people of color.

Mothers resent their children being defined as a collective based on race, gender and sexuality, and being told that their achievement in life is determined by these fixed categories as opposed to their endeavors. They don't like the glorification of organizations like Black Lives Matter that undermine the nuclear family and promote violence against police.

Mothers taking on woke school boards understand that critical race theory and related "equity-based" training gives no one a free pass. Whether they're being shamed as oppressors or demeaned as helpless victims, no child will emerge from this unscathed. It is mothers who have their children's development and best interests at heart, and who will not see them shackled with racist labels and burdened with cruel and ignorant stereotypes.

The sort of psychological and emotional abuse, to say nothing of the academic vacuousness, that school children are being subjected to may appeal to the sliver of the population that consists of fringe white far-left neurotics and militant degenerates. But it does not curry favor with ordinary American families from all walks of life. A recent survey found that three-quarters of respondents were "somewhat or strongly opposed" to schools teaching that white people are inherently privileged, while people of color are inherently oppressed and victimized.
Posted by: Angaick Flurong7347 || 06/22/2021 00:00 || Comments || Link || E-Mail|| [52 views] Top|| File under:
Bill Barr: Public Schools Are Becoming Unconstitutional 'Secular-Progressive Madrassas'
[Federalist] 'It may no longer be fair, practical, or even constitutional to provide publicly-funded education solely through the vehicle of state-operated schools,' the two-time U.S. attorney general contends.

"The greatest threat to religious liberty in America today," said former U.S. Attorney General Bill Barr in a recent speech, is "the increasingly militant and extreme secular-progressive climate of our state-run education system."

Barr, whose high-profile career has demonstrated a deep commitment to the U.S. Constitution as written and intended, spoke to the religious liberty legal defense organization Alliance Defending Freedom. The legal lion put together a strong argument that a half-century of Supreme Court decisions combined with the left's long march through American institutions have pushed U.S. public schools so far from religious neutrality that many now comprise a government-established preference for the atheist religion. Government preferences for some religious views over others are unconstitutional under the First Amendment.

"The heavy-handed enforcement of secular-progressive orthodoxy through government-run schools is totally incompatible with traditional Christianity and other major religious traditions in our country. In light of this development, we must confront the reality that it may no longer be fair, practical, or even constitutional to provide publicly-funded education solely through the vehicle of state-operated schools," he said.

Posted by: Angaick Flurong7347 || 06/22/2021 00:00 || Comments || Link || E-Mail|| [85 views] Top|| File under:
-Signs, Portents, and the Weather-
CNN Hires Trump As News Anchor To Recover Lost Viewers
[BB] In order to bring back the viewers it's lost since the 2020 election ended, CNN is rehiring the biggest draw for its audience: former President Trump, who will host all the news segments every night on prime time.

"What we've discovered since the election is people only watched our station to see Trump, so we're hiring him to anchor our programs," said Bob CNN, owner and founder of the cable news station. "This will finally get our ratings out of the dump."
Posted by: Glereger Bumble2153 || 06/22/2021 00:00 || Comments || Link || E-Mail|| [105 views] Top|| File under:
If we want to fight the climate crisis, we must embrace nuclear power
We all know that climate change is the direst threat to face mankind in the entire history of dire threats. Or maybe white supremacy is -- who can keep track these days? We also know that it's all Trump's fault. Nonetheless, I was shocked to see the Guardian publish an opinion piece advocating nukes, since the Guardian is a leading proponent of using unicorn flatulence to drive turbine blades.


[Guardian] Even a more aggressive investment in renewable energy wouldn't have solved Germany's problem. There are just a handful of large economies that have already mostly decarbonized their grids; all of them have a foundation of nuclear or hydroelectricity (or both), and then to greater or lesser degrees add renewables like wind and solar on top. This is because nuclear and hydro are able to provide electricity whenever we need it. These "firm" sources of clean electricity do not need to wait for the sun to shine or the wind to blow to power the ventilators in our hospitals. Batteries and other forms of energy storage are great, and we need much more funding of research and development to make them even better, but until huge technological leaps occur, sustainables are hindered by the need for cooperative weather.


Heresy! AOC will strike this person down with her mighty intellectual powers.


So why, given the stakes of global warming, is there still so much hostility to nuclear power?


Because reasons, that's why.


Some of the paranoia is no doubt rooted in cold war-era associations of peaceful nuclear power with dangerous nuclear weaponry. We can and should separate these two, just like we are able to separate nuclear bombs from nuclear medicine. And we should also push back against popular narratives around Chernobyl and other disasters that simply aren't replicable with modern technology. Advanced reactors and many existing ones are designed with passive safety systems — they don't need active intervention by humans or a computer to deactivate in case of emergencies.


In case you're wondering, this guy has no scientific chops whatsoever. He is the author of The Socialist Manifesto, whatever that is, which explains why the Guardian lets him offer dissenting views. In their world, he's a Made Man.


Nuclear is an idea whose time came and seemed to have passed, but may indeed have a future. For those of us looking for a solution to climate change, the least we can ask is that no plants like Indian Power close until we have a clean, dependable and scalable alternative already in place.


But, but, we only have until next Tuesday to stop carbon emissions. John Kerry said so.
Posted by: Matt || 06/22/2021 00:00 || Comments || Link || E-Mail|| [67 views] Top|| File under:
-Land of the Free
Could Trump Be Reinstated?
[RealClearPolitics] You probably heard it reported a few weeks ago that Donald Trump has been telling confidants that he expects to be reinstated as president in August. I have no way of knowing if that story is accurate, nor does New York Times correspondent Maggie Haberman, who reported it, but we do know that Mike Lindell, the CEO of MyPillow, has boasted that he has evidence of election fraud that will force the Supreme Court to unanimously overturn the Nov. 3 election and put Trump back in power within six weeks.

No doubt that is far-fetched, but it raises the fascinating theoretical question of what would happen if a presidential election were indeed proven to be stolen. What would be the recourse? Or would the nation just have to accept its illegitimate ruler the way they do in corrupt Third World countries?

Posted by: Cholutle Flelet5188 || 06/22/2021 08:58 || Comments || Link || E-Mail|| [250 views] Top|| File under:
Caucasus/Russia/Central Asia
80 years ago -- The invasion of Russia by Germany
On June 22, 1941, Germany launched its invasion of the Soviet Union during World War II, codenamed Operation Barbarossa. Nazi leader Adolf Hitler predicted a quick victory, but after initial success, the brutal campaign dragged on and eventually failed due to strategic blunders and harsh winter weather, as well as a determined Soviet resistance and attrition suffered by German forces.



More at the link
Posted by: badanov || 06/22/2021 00:00 || Comments || Link || E-Mail|| [114 views] Top|| File under:
The fate of Georgia through the prism of the second Karabakh war
Direct translation. Edited. See the link for end notes and additional notes
by Vladimir Ryabtsev
[Regnum] As practice shows, Georgia swallows many actions of the Azerbaijani side, in a number of issues it simply condones Azerbaijan. How can one fail to recall the "neutrality" of official Tbilisi during the last war in Karabakh (yes, in fact, no one would really allow it to occupy it)!

Continued on Page 49
Posted by: badanov || 06/22/2021 00:00 || Comments || Link || E-Mail|| [61 views] Top|| File under:
China-Japan-Koreas
China's COVID Coup
American Greatness
China deserves credit for a remarkable feat of strategic improvisation in translating a public health crisis into a large economical and geopolitical advance at the expense of the West.
Posted by: g(r)omgoru || 06/22/2021 05:17 || Comments || Link || E-Mail|| [65 views] Top|| File under: Commies
Economy
What Quitters Understand About the Job Market
h/t HotAir


[The Atlantic] - Quitting your job is hot this summer. More Americans quit in May than any other month on record going back to the beginning of the century, according to the Bureau of Labor Statistics. For every 100 workers in hotels, restaurants, bars, and retailers, about five of them quit last month.


Funemployment!


Low-wage workers aren't the only ones eyeing the door. In May, more than 700,000 workers in the bureau's mostly white-collar category of "professional and business services" left their job—the highest monthly number ever. Across all sectors and occupations, four in 10 employees now say they've considered peacing out of their current place of work.

Why the sudden burst of quitting? One general theory is that we're living through a fundamental shift in the relationship between employees and bosses that could have profound implications for the future of work. Up and down the income ladder, workers have new reasons to tell their boss to shove it. Lower-wage workers who benefited from enhanced unemployment benefits throughout the pandemic may have returned to the job and realized they're not being paid enough. Now they're putting their foot down, forcing restaurants and clothing stores to fork over a higher wage to keep people on staff.

...Quitting gets a bad rap in life, as it's associated with pessimism, laziness, and lack of confidence. In labor economics, however, quits signify the opposite: an optimism among workers about the future; an eagerness to do something new; and a confidence that if they jump ship, they won't drown but rather just land on a better, richer boat.
Posted by: g(r)omgoru || 06/22/2021 03:58 || Comments || Link || E-Mail|| [145 views] Top|| File under:
Government Corruption
Kurt Schlichter: That Loudmouth Troublemaker Is An FBI Snitch
Kurt doesn't hold back. Key paragraphs:

[Townhall] Back in the day, the meetings of the Communist Party and the KKK were distinguished by two things — first, how similar what was being said was to today's Democrat Party dogma, and second, that half the people in the audience (and on-stage) were working for the FBI

...Formerly one of the world's premier criminal investigation organizations, something for a nation to be proud of. Now it's a political arm of the Deep State oligarchy that is willing to trump up charges, suppress evidence, or take out insurance policies come election time...
. But chasing commies and hood-wearing Dems is out of fashion, and things like figuring out the motive behind a guy who drools over Maddow and comes to a softball diamond with a rifle and a list of Republicans is too hard. Today, you are the target because you oppose the regime, and you are a target because you are law-abiding, and honest, and at some level you still cannot imagine your own government has you in its sights merely for trying to work for political change.

But it does.

Today, it's open season on the *dministration's political opponents instead of on actual criminals, so there's about a 100% chance that the foam-mouthed idiot who just showed up to your conservative meeting or online in your chat thread talking about doing some damn fool thing has a junior G-man — actually, today it's probably a junior G-nonbinary — on his speed dial. Those unfashionable trespassers involved in the minor fracas on Capitol Hill — libs, save your toobinesque insurrection fantasies for someone who wasn't in the middle of a real one, incidentally one fueled by your garbage Dem icon The Ageless and Downright Brilliant Comrade Maxine Impeach 45! Waters
...U.S. Representative for California's 43rd congressional district, serving since 1991, a total of 29.55631 years. A member of the Democratic Party, she is the most senior of the twelve black women currently serving in the United States Congress, and a member and former chair of the Congressional Black Caucus. Before becoming a member of Congress she served in the California Assembly, to which she was first elected back when Disco was in flower, in 1976, which would make it 44.55426 years. She has been a politician for virtually all her adult life. If she was a little brighter she'd be a Communist...
— undoubtedly included a significant number of dudes working for the feds. Oh, the regime's licensed media is denying it now, but like all the other big stories that got walked-back later — remember the tinkle tape, the Russian bounties, and the pangolin-slandering Wuhan lab thing? — we'll eventually find out the truth about what the DoJ knew (everything) and when it knew it (all along).

And for those huffy bureaucrat defenders who insist our glorious premier investigative agency would never stoop to framing people, I give you "FBI Agent Kujtim Sadiku [who] admitted last week in an ongoing trial in Knoxville that federal agents:


Falsely accused former UTK associate professor Dr. Anming Hu of being a Chinese spy.


Falsely implicated him as an operative for the Chinese military in meetings with Hu's bosses


Used false information to put Hu on the federal no-fly list.


Spurred U.S. customs agents to seize Hu's computer and phone and spread word throughout the international research community that Hu was poison.


Used false information to justify putting a team of agents to spy on Hu and his son, a freshman at UTK, for nearly two years.


Used false information to press Hu to become a spy for the U.S. government."

So, if you think those very special agents wouldn't gin up and encourage a conspiracy to commit some crime in order to hook-up a bunch of knuckle-dragging Jesus people who like Trump and think that men can't magically change into women by wanting to, think again. Here's a good rule of thumb — assume anyone pushing conservatives to do something illegal, immoral, or just plain stupid in a chat room, at a meeting, in a bar, is probably working with the feds to set us up. And the proper response is "Beat it, narc."

Take the five dingbats who supposedly — because you can trust nothing coming out of the FBI
...Formerly one of the world's premier criminal investigation organizations, something for a nation to be proud of. Now it's a political arm of the Deep State oligarchy that is willing to trump up charges, suppress evidence, or take out insurance policies come election time...
's PR department — wanted to kidnap Stepford Governor Gretchen Whitmer
...Her Excellency, the dictator of Michigan, 2020 Dem VP contender who never got off the ground...
for some reason. Shockingly, two of the five appear to have been FBI plants — what's shocking is that the other three weren't. MSNBCNN
...the organization formerly known as the Cable News Network. Now who knows what it might stand for...
went bonkers over this ridiculous nonsense back when it first happened and the FBI is taking a bow for stopping this perilous plot that its own people were apparently plotting. I guess when actual mass murderers keep mass murdering, yet time after time the FBI knew about the nuts beforehand, you kind of need anything like a victory you can get. Retchin' Gretchen was in more danger from air sickness on that donor's jet that whisked her off to sunny, sane DeSantisland than from a quintet of misfits with a direct line back to the FBI HQ.

Understand that no one advocating violence — specifically that you go commit violence — is your friend. Such a person is either crazy, or stupid, or a snitch setting you up. Always reject them. Tell them to get the hell out. And do it loudly and clearly so the dudes sitting outside in the Ford Econoline van can get a nice crisp recording of you demanding they buzz off.

It's not necessary or justified here, not even close, and no reasonable person could think so. The mechanisms of a free society are battered but they still exist, and they are our imperfect means of promoting change. But the nuts and the narcs will try to convince you differently. They will point out gross misconduct in six big Democrat cities last November, and it was gross — I was there. But they don't point out that patriotic Americans won 15 seats in Congress in that same election. We can and do win elections, and we can and do win in court — not all the time, but sometimes, so that these remain viable paths to vindicate our rights. Yeah, the garbage media is biased, but we are strengthening the conservative alternative. And it is likely 2022 will see the Democrats crushed and that 2024 will see Ron DeSantis boot out soon-to-be presidentrix Kámala Harris
Former Oakland mayor Willie Brown's former mistress, then a senatrix from California, former 2020 Dem presidential hopeful, and now Joe Biden's wing nut. She's displaying her level of competence in her hanling of the Biden Border Surge
. So, anyone telling you to do something violent mostly peaceful instead of doing the hard work of winning elections is either a fool or a fed, or both.
Posted by: trailing wife || 06/22/2021 00:00 || Comments || Link || E-Mail|| [169 views] Top|| File under:
Home Front: Politix
An it went to hell in a hand basket from there
Point of information from NN2N1:

On this date in 1970:
President Richard Nixon signed an extension of the Voting Rights Act of 1965 that lowering the voting age to 18.

Now we are hearing calls for 16 year old to vote.

Posted by: NN2N1 || 06/22/2021 09:26 || Comments || Link || E-Mail|| [148 views] Top|| File under:
Heart Problems In Vaccinated Students Trigger Medical, Legal Scrutiny Of Campus Covid Mandates
[JUSTTHENEWS] As the government reviews several hundred reports of heart inflammation in young people following COVID vaccination, high-profile medical and legal scholars are calling on colleges to scrap their COVID vaccine mandates, calling them unnecessary and potentially harmful to students.

University of California-Irvine medical ethicist Aaron Kheriaty and University of Notre Dame law professor Gerard Bradley went so far as to invoke the post-Nazi Nuremberg Code in urging universities to abandon their mandates, in a Wall Street Journal op-ed this week.

Though many universities already offer exemptions based on medical history and religious objections, the professors suggest two more: the emergency use authorization (EUA) status of the COVID vaccines and widespread natural immunity.

Younger adults and children have "extremely low" risk of mortality from COVID, epidemiologists Martin Kulldorff of Harvard Medical School and Jay Bhattacharya of Stanford Med wrote in an op-ed for The Hill Thursday.

(Kulldorff, a pioneer in vaccine safety, didn't share the op-ed on his newly unlocked Twitter feed. "Twitter does not allow vaccine scientists to freely discuss vaccines, but you can find it on my LinkedIn and Gab accounts," he tweeted Thursday, referring to his monthlong suspension for questioning the protective power of masks.)

"Even a slight risk of a serious vaccine adverse reaction could tip the benefit-risk calculation, making the vaccine more harmful than beneficial," Kulldorff and Bhattacharya wrote, accusing universities with mandates of ignoring "basic benefit-risk analyses, a staple of the toolbox of scientists."


Posted by: Angaick Flurong7347 || 06/22/2021 00:00 || Comments || Link || E-Mail|| [63 views] Top|| File under:
Science & Technology
Dr Pierre Gilbert 1995 Magnetic Vaccines (English Subtitles)
Dr Pierre Gilbert in 1995:

"In the biological destruction there are the organized tempests on the magnetic fields. What will follow is a contamination of the bloodstreams of mankind, creating intentional infections. This will be enforced via laws that will make vaccination mandatory. And these vaccines will make possible to control people. The vaccines will have liquid crystals that will become hosted in the brain cells, which will become micro-receivers of electromagnetic fields where waves of very low frequencies will be sent. And through these low frequency waves people will be unable to think, you'll be turned into a zombie. Don't think of this as a hypothesis. This has been done. Think of Rwanda"

This is also interesting: virus sized transistors
https://www.harvardmagazine.com/2011/...
Link found here.
Posted by: Besoeker || 06/22/2021 06:29 || Comments || Link || E-Mail|| [55 views] Top|| File under:
mRNA vaccines appear to be damaging red blood cells
[American Thinker] Citing experts at the Meedan Digital Health Lab , Reuters Fact Check vigorously asserts that the spike proteins induced by the COVID vaccines do not kill or damage cells.

Perhaps so, but something from the vaccines is causing deformations and apparent inflammation in red blood cells, as evidenced by images from microscopy photos. Images of blood cells taken before and after the vaccines can be seen starting about two minutes into the five-minute video. Postvaccine red blood cells exhibit rough instead of smooth edges, irregular shapes, and grouping together over time which is described as the "beginning form of thrombosis," or blood clots. More research is needed to determine exactly what is causing these cell deformations.

There are also numerous tiny white particles in the photographs which are presumed to be lipid nanoparticles (LNP). The delicate mRNA fragments from Pfizer and Moderna vaccines are encased in LNP, which serves to protect the mRNA from disintegrating before it can do its job in our bodies. Pfizer conducted a biodistribution study where they injected rats with bioluminescent RNA-encapsulated LNP, and found that the LNP had travelled not only beyond the injection site, but throughout the circulatory and immune systems, and had accumulated in virtually every organ in the body.

Meanwhile, Spain and Russia are reportedly advising citizens to avoid air travel if they have been vaccinated for COVID-19. It's common knowledge that flying frequently, especially on long distance international flights, can cause blood clots, but talk about mixed signals! What's next, nonvaccination passports? The takeaway here ought to be that whether or not someone gets vaccinated should be a personal decision, and that the practice of forcing people, especially students and younger adults, to get vaccinated, should be abandoned.



Related: New American - COVID Vaccine Shedding Hurting Unvaxed? Dr. Lee Merritt Explains
Posted by: Besoeker || 06/22/2021 06:13 || Comments || Link || E-Mail|| [376 views] Top|| File under:
Who's in the News
49
[untagged]
7
Taliban
4
Human Trafficking
3
Commies
2
Hezbollah
2
Islamic State
2
Govt of Iran
2
Govt of Pakistan
2
Hamas
2
Narcos
2
Sublime Porte
1
PLO
1
[untagged]
1
Govt of Iran Proxies
1
ISWAP
1
Thai Insurgency
Bookmark
E-Mail Me
The Classics
The O Club
Rantburg Store
The Bloids
The Never-ending Story
Thugburg
Gulf War I
The Way We Were
Bio
Merry-Go-Blog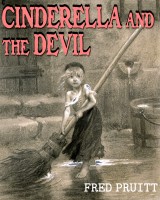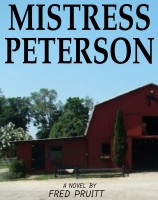 On Sale now!


A multi-volume chronology and reference guide set detailing three years of the Mexican Drug War between 2010 and 2012.

Rantburg.com and borderlandbeat.com correspondent and author Chris Covert presents his first non-fiction work detailing the drug and gang related violence in Mexico.

Chris gives us Mexican press dispatches of drug and gang war violence over three years, presented in a multi volume set intended to chronicle the death, violence and mayhem which has dominated Mexico for six years.
Click here for more information


Meet the Mods
In no particular order...


Steve White
Seafarious
Pappy
lotp
Scooter McGruder
john frum
tu3031
badanov
sherry
ryuge
GolfBravoUSMC
Bright Pebbles
trailing wife
Gloria
Fred
Besoeker
Glenmore
Frank G
3dc
Skidmark
Alaska Paul



Better than the average link...



Rantburg was assembled from recycled algorithms in the United States of America. No trees were destroyed in the production of this weblog. We did hurt some, though. Sorry.
3.236.13.53

Help keep the Burg running! Paypal: