Twilight of the Elites


[AmGreatness] It is hard to describe the clueless hubris exhibited by the smug, self-satisfied G7 "club" while they played grab-ass for photo-ops in the Cornish sands of Carbis Bay, even as the world they ravaged is roiled with deprivation, dislocation, and angst; and a tsunami of populist contempt rises and races toward them.

The Babylon Bee most succinctly identified the G7's political dimension—"People Who Ruined World's Economies Gather To Discuss How To Fix World's Economies." Yet, recognizing this meeting's historic import, Ricochet editor-in-chief and "Undisputed King of Stuff" Jon Gabriel tried valiantly to more fully capture this twilight of the elite in his piece, "Repeating Dead Rituals from a Former Age":
Continued on Page 49
Posted by: Bill the Weasel5085 || 06/20/2021 00:00 || Comments || Link || E-Mail|| [84 views] Top|| File under:
In An Affront To Its Namesake, The Tolkien Society Goes Woke
[The Federalist]
The Tolkien Society, a literary organization founded in 1969 and dedicated to promoting the works of J.R.R Tolkien, has held an annual academic conference for decades. This year's conference, to be held virtually via Zoom on July 3 and 4, is on the theme of "Tolkien and Diversity."

Before we go on, understand that the Tolkien Society's president was, and formally remains, the great J.R.R. Tolkien himself. His daughter, Priscilla, currently serves as the vice president. At its annual seminar, scholars present academic papers, archival materials are sometimes displayed and discussed, and a serious effort is generally made to understand and appreciate Tolkien's unique genius. In other words, it's not some ramshackle fan club for Middle Earth LARPers.

But this year, seminar attendees will be subjected to something different. Papers to be presented include, "Gondor in Transition: A Brief Introduction to Transgender Realities in The Lord of the Rings," "The Lossoth: Indigeneity, Identity, and Antiracism," and "'Something Mighty Queer': Destabilizing Cishetero Amatonormativity in the Works of Tolkien." Pretty much the entire program is like this.

The best thing we can say about a Tolkien conference that presents papers on, say, "Pardoning Saruman?: The Queer in Tolkien's The Lord of the Rings," or "The Invisible Other: Tolkien's Dwarf-Women and the 'Feminine Lack,'" is that the scholars in question do not know the first thing about Tolkien or the meaning of his work.
Posted by: Bill the Weasel5085 || 06/20/2021 00:00 || Comments || Link || E-Mail|| [123 views] Top|| File under:
-Short Attention Span Theater-
Strong Indications That 5th Column Forces Are Going Active As a Prelude to Invasion
[Common Sense Show] I recently wrote an article in which I detailed the anticipated nine-pronged attack upon the United States by the combined forces of Russia, China and the United Nations.


Russia and China??? And the Blue Helmet troops
of the UN? But Russia and China don't even do military exercises together, which surely would make staging an overseas invasion super interesting for all involved. As for the UN troops, aren't they generally from Third World countries who need the income? I realize I'm not qualified to have an opinion, but when I consider the number of guns bought in this country over the past decade, the number of "shall issue" and right-to-carry states, and remember the encounter the Russians had with a small unit of our guys in Syria a few years back, a formal invasion strikes me as dangerous to invaders.

One of the elements of this attack consisted of the build up of 5th column forces designed to significantly weaken America prior to the actual invasion. This plot is currently in motion as we are seeing the manifestation of this portion of this nine-pronged attack upon America through the activation of 5th column forces designed to seriously weaken America and destroy citizen moral. The following was previously reported on the CSS:

A fifth column attack is already underway in America. It is largely compromised of Antifa and BLM. However, Sinaloas are crossing the border in force and are headed to pre-stored weapons caches and are apparently awaiting orders, along with ISIS and MS-13. These groups along with the level of their attacks, pales as what is coming to America. What is coming is an all out 5th column attack and it will be carried out by terrorists who have already gained entrance into the United States. Key assassinations and critical infrastructure sabotage will be carried out by these forces. The first casualty will be the grid. Random acts of violence will be perpetrated upon the American people including the slaughter of innocent Americans, the attack upon schools and malls will be common. I have often referred to this as the coming TET Offensive in which all the embedded terrorists will simultaneously attack America in dozens of locations. Many American communities will witness their communities rounded up and executed. That's what communists do.

Local and federal law enforcement will be a primary target if these terrorists. In a recent conversation with federal law enforcement agents, I learned that they are baffled at the lack of active Antifa in Portland. It just so happens that I recently learned the reason why.
Posted by: Besoeker || 06/20/2021 00:00 || Comments || Link || E-Mail|| [364 views] Top|| File under:
-Land of the Free
Donald J. Trump: A Plan to Get Divisive and Radical Theories Out of Our Schools
[EpochTimes] As a candidate, Joe The Big Guy Biden
...46th president of the U.S. Sleazy Dem mschine politician, paterfamilias of the Biden Crime Family...
's number one promise was to "unite" America. Yet in his first months as president, his number one priority has been to divide our country by race and gender at every turn.

There is no clearer example than the Biden administration
...knaves, footpads, and adjusters employed by the Biden Crime Family. They leave a trail of havoc everywhere they turn their attention, be it the nation's borders, the Keystone XL Pipeline, or epidemics, sometimes on purpose, most times through sheer arrogant ineptitude. They learnt this stuff in college, you know...
's new effort aimed at indoctrinating America's schoolchildren with some of the most toxic and anti-American theories ever conceived. It is vital for Americans to understand what this initiative would do, what drives it and, most importantly, how we can stop it.

For decades, the America-blaming Left has been relentlessly pushing a vision of America that casts our history, culture, traditions, and founding documents in the most negative possible light. Yet in recent years, this deeply unnatural effort has progressed from telling children that their history is evil to telling Americans that they are evil.

In classrooms across the nation, students are being subjected to a new curriculum designed to brainwash them with the ridiculous left-wing dogma known as "Critical Race Theory


...teaches that skin color is the most important characteristic of any person, which translates to separate but equal with a different bunch in charge. All whites and Asians are born racist and racism permeates every aspect of society, which should be dismantled and the remains turned over to the kind of dipshit who pushes this nonsense...
." The key fact about this twisted doctrine is that it is completely antithetical to everything that normal Americans of any color would wish to teach their children.

Instead of helping young people discover that America is the greatest, most tolerant, and most generous nation in history, it teaches them that America is systemically evil and that the hearts of our people are full of hatred and malice. Far from advancing the beautiful dream of the Rev. Martin Luther King Jr.—that our children should "not be judged by the color of their skin, but by the content of their character"—the Left's vile new theory preaches that judging people by the color of their skin is actually a good idea.

Teaching even one child these divisive
...politicians call things divisive when when the other side sez something they don't like. Their own statements are never divisive, they're principled...
messages would verge on psychological abuse. Indoctrinating generations of children with these extreme ideas is not just immoral—it is a program for national suicide. Yet that is exactly what the Biden administration endorsed recently in a rule published in the Federal Register aimed at inflicting a critical race theory-inspired curriculum on American schoolchildren.

The rule explicitly cites the New York Times


...which still proudly displays Walter Duranty's Pulitzer prize...
' discredited "1619 Project" as a motivation. The Times has described the goal of its endeavor as the "re-education" of the American people, and the project even includes a lesson plan that encourages students to practice "erasing" parts of the Declaration of Independence. The Biden rule also directly cites a left-wing activist and leading proponent of critical race theory whose textbook states, "The only remedy to past discrimination is present discrimination. The only remedy to present discrimination is future discrimination."

This is what the Biden administration wants to teach America's children.

The Department of Education rule stems from an executive order Biden signed on his first day in office. Biden's order abolished the President's Advisory 1776 Commission I created to honor America's founding principles, and reversed an executive action I took to stop these depraved theories from being imposed upon federal employees in workforce training sessions.

Thankfully, most Americans oppose this insanity. The Left has only gotten away with it until this point because not enough parents have been paying attention and speaking up. But that is quickly changing. From Loudoun County, Va., to Cupertino, Calif., parents are beginning to make their voices heard against the left-wing cultural revolution. What they need now is a plan to actually stop it.

Here are the reforms that every concerned parent in America should be demanding.


What follows is seven action steps, clearly and succinctly laid out without bombast or embroidery. Well thought and well written, Mr. President!
Posted by: trailing wife || 06/20/2021 09:10 || Comments || Link || E-Mail|| [74 views] Top|| File under:
How the Zeitgeist has changed gun permitting across the U.S. in just a generation


[AmThinker] Two maps that will infuriate progs and demonstrate the foundational wisdom of federalism.

Don Surber posted an amazing pair of maps yesterday, showing the way that federalism is working to enable citizens to defend themselves with firearms. While the federal Constitution guarantees the right to bear arms, states regulate firearms licensing, and in the past 35 years, a landslide of states has recognized the right to carry a firearm. Check out the night and day contrast between 1986 and 2021:


Heartening graphics can be seen at the link.

Don comments:



Without firing a shot (except at the firing range), Americans have won a revolution -- state by state.


This is correct. The "no issue" red states have gone from predominant to zero. The "may issue" states, where the right to carry (i.e., bear) arms can be infringed, are now confined to the coastal progressive enclaves of the Northeast (except the far NE) and

Caliphornia, an impregnable bastion of the Democratic Party,

and Hawaii. They are small islands of repression in a sea of liberty.
Posted by: trailing wife || 06/20/2021 00:00 || Comments || Link || E-Mail|| [86 views] Top|| File under:
Kansas Judge Finds CDC Eviction Moratorium Unenforceable
(Headline USA) A judge in Kansas's most populous county reauthorized landlords to evict tenants who are behind on rent in advance of a federal moratorium expiring at the end of the month.

Johnson County Magistrate Judge Daniel Vokins explained this week during a Zoom eviction hearing that he doesn't think the moratorium that was issued last year by the the Centers for Disease Control and Prevention is enforceable.

The federal moratorium, implemented as part of a massive bureaucratic power-grab in the wake of the coronavirus pandemic, has prevented many tenants from being evicted, although those who failed to pay still owe back rent.

With the policy set to expire, more than 4 million people nationally face being evicted or foreclosed upon in the coming months, census data show.

It comes as many who received exceedingly generous unemployment benefits during lockdowns to entice them to stay home now remain reluctant to reenter the job market, and massive new government spending proposals for entitlement programs threaten to send inflation skyrocketing.

Making matters worse, the tens of billions of dollars in federal emergency rental assistance that was supposed to solve the problem has not reached most tenants.

Ironically, the policies and rhetoric that Democrats used to install President Joe Biden into office and regain control of the Senate are now coming back to bite the party in power.

Both the White House and Congress have seen their approval ratings plummet as reality—and, with it, buyer's remorse—sets in.
Posted by: Bill the Weasel5085 || 06/20/2021 00:00 || Comments || Link || E-Mail|| [85 views] Top|| File under:
Home Front: Politix
Biden To Go Down As The Great Enabler Of Modern-Day Slave Trade
[Headline USA]
"We're finally now getting to the point where we're going to be addressing the original sin of this country, 400 years old," candidate Joe Biden told Wisconsin voters in September 2020, "slavery and all the vestiges of it."

On his first day in office, President Biden signed an executive order that cited "the Civil War and the abolition of slavery."

A presidential proclamation in March decried "the damaging legacy of slavery," while another, on June 1, lamented the "unconscionable hardships of slavery."

Joe Biden clearly opposes the slavery of 1619-1865. As well he should.

Too bad he facilitates the slavery of 2021.

"Biden's open-border policies have produced the largest human-trafficking operation since the international slave trade," Rep. Tom McClintock, R- Calif., told me. "To the extent that immigrants are forced to labor as indentured servants to the crime cartels, these policies have reintroduced slavery into the United States."

During a June 10 House Judiciary Committee hearing, McClintock asked FBI Director Christopher Wray, "So we basically, 170-plus years after the 13th Amendment have slavery burgeoning in this country as a result of these policies?"

"I do consider human trafficking a modern form of slavery," Wray agreed. "I mean, it's almost medieval."

The 13th Amendment to the Constitution was adopted in 1865. This provision drove the final stake into the heart of human bondage in America:

"Neither slavery nor involuntary servitude, except as a punishment for crime whereof the party shall have been duly convicted, shall exist within the United States, or any place subject to their jurisdiction."

Today, 156 years after that language entered the Constitution, it's being trampled beneath a flow of humanity that resembles traffic on the northbound San Diego Freeway.

From Jan. 1 through May 31 (2021), Customs and Border Protection reported 711,567 land encounters with illegal aliens on the U.S. & Mexico border versus 148,075 during a similar time-span last year - an increase of 380.5%.
Posted by: Bill the Weasel5085 || 06/20/2021 00:00 || Comments || Link || E-Mail|| [67 views] Top|| File under:
Who's in the News
50
[untagged]
4
Commies
2
Taliban
1
Govt of Pakistan
1
Hezbollah
1
Houthis
1
Human Trafficking
1
Islamic Jihad (Palestian)
1
Narcos
1
Palestinian Authority
1
Sublime Porte
1
[untagged]
1
Antifa/BLM
1
Govt of Iran
Bookmark
E-Mail Me
The Classics
The O Club
Rantburg Store
The Bloids
The Never-ending Story
Thugburg
Gulf War I
The Way We Were
Bio
Merry-Go-Blog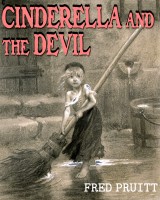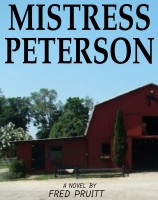 On Sale now!


A multi-volume chronology and reference guide set detailing three years of the Mexican Drug War between 2010 and 2012.

Rantburg.com and borderlandbeat.com correspondent and author Chris Covert presents his first non-fiction work detailing the drug and gang related violence in Mexico.

Chris gives us Mexican press dispatches of drug and gang war violence over three years, presented in a multi volume set intended to chronicle the death, violence and mayhem which has dominated Mexico for six years.
Click here for more information


Meet the Mods
In no particular order...


Steve White
Seafarious
Pappy
lotp
Scooter McGruder
john frum
tu3031
badanov
sherry
ryuge
GolfBravoUSMC
Bright Pebbles
trailing wife
Gloria
Fred
Besoeker
Glenmore
Frank G
3dc
Skidmark
Alaska Paul



Better than the average link...



Rantburg was assembled from recycled algorithms in the United States of America. No trees were destroyed in the production of this weblog. We did hurt some, though. Sorry.
3.236.51.151

Help keep the Burg running! Paypal: