-Lurid Crime Tales-
Unindicted Co-Conspirators in 1/6 Cases Raise Disturbing Questions of Federal Foreknowledge
[Revolver News] Of all the questions asked, words spoken, and ink spilled on the so-called "Capitol Siege" of January 6, 2021, none hold the key to the entire event quite like what Sen. Amy Klobuchar asked of Christopher Wray.

The Democrat from Minnesota asked the Trump-appointed FBI Director: Did the federal government infiltrate any of the so-called "militia" organizations claimed to be responsible for planning and executing the Capitol Siege?

Christopher Wray is able to uncomfortably weasel his way out of answering the question directly, partially because Klobuchar does him the courtesy of not asking him the question directly. Klobuchar instead asks the FBI director if he wishes he had infiltrated the militia organizations allegedly involved in 1/6 — assuming from the outset that there was in fact no infiltration, thereby providing the FBI director an easy way to avoid addressing the question one way or another.

Revolver News is willing to address the matter directly in the following three questions:
Posted by: Besoeker || 06/17/2021 07:20 || Comments || Link || E-Mail|| [159 views] Top|| File under:
Government agents may have helped organize the Jan. 6 Capitol riot (video)
[FOX] This weekend, police in Columbus, Georgia arrested a 39-year-old man called Justin Tyren Roberts. Over the course of a single day, Roberts shot five separate people in two different states. We know this because Roberts has admitted it. He also said why he did it. In his confession, police say, Roberts, "explained [that] throughout his life, specifically white males had taken from him." So he decided to kill them. In one case, Roberts walked up behind a white man, a total stranger, as he was getting out of a car and shot him in the back.

By any definition, these were crimes of viciousness motivated by race hate. They're not unique in this country — not by a long shot. If we wanted to — and we don't — we could do a whole show on crimes like these. Nor are they especially surprising, when you think about it.

If you really believed the propaganda from the Democratic Party and BLM are telling you — that white males are intentionally destroying the world — you might be motivated to hurt someone. Why wouldn't you? What's striking is how little attention Justin Tyren Roberts' shooting spree has received. Imagine if the colors here were reversed. Roberts would be leading every newscast tonight. Needless to say, he's not. In fact, this may be the last time you hear his name on television. On one level, that's fine with us. Picking at the wound, America's wound is unwise. We've always thought that. We think it more now than ever. A multi-racial country can only survive if it self-consciously deemphasizes race — if it treats every person as an individual and not a member of some larger group that's guilty or innocent. That should be the goal, it's our history, and we should get back to it as soon as we can.
Posted by: Besoeker || 06/17/2021 07:12 || Comments || Link || E-Mail|| [100 views] Top|| File under:
-Short Attention Span Theater-
Congress Members To Wear Barcodes So Lobbyists Can Scan Prices, Self-Checkout
[Babylon Bee] In a move to make purchasing congresspeople easier and faster for lobbyists, Congress voted to approve a new measure that calls for congresspeople to wear barcodes on their foreheads so lobbyists, activists, and corporations can simply scan them and self-checkout.

Self-checkout machines will be installed at all exits of the Capitol Building, so once they've added congresspeople to their cart, lobbyists can pay right on the way out.

"Purchasing congresspeople used to be a time-consuming, expensive process," said a Planned Parenthood representative. "Now, we can simply walk through Congress, scan all the congresspeople that are for sale, and checkout without having to interact with any humans."

"We hate humans---like, a lot," the PP rep added.
Posted by: Grinesing Unating7534 || 06/17/2021 03:59 || Comments || Link || E-Mail|| [74 views] Top|| File under:
-Signs, Portents, and the Weather-
Fauci: Look, we've always said people should keep an open mind about the lab-leak theory
[Hot Air] Is that so?

It's true that he's never excluded the possibility of a lab leak, but how could he? Barring the discovery of SARS-CoV-2 in an animal host or some very uncharacteristic transparency by China about its labs, there's no way to rule out a lab accident.

He sure did sound skeptical when he discussed it with National Geographic last year, though:

"If you look at the evolution of the virus in bats and what's out there now, [the scientific evidence] is very, very strongly leaning toward this could not have been artificially or deliberately manipulated ... Everything about the stepwise evolution over time strongly indicates that [this virus] evolved in nature and then jumped species," Fauci says. Based on the scientific evidence, he also doesn't entertain an alternate theory—that someone found the coronavirus in the wild, brought it to a lab, and then it accidentally escaped.

Compare that to his tone on May 11 of this year, when he was asked whether he's still confident that the virus developed naturally:

"I am not convinced about that, I think we should continue to investigate what went on in China until we continue to find out to the best of our ability what happened," Fauci said. "Certainly, the people who investigated it say it likely was the emergence from an animal reservoir that then infected individuals, but it could have been something else, and we need to find that out. So, you know, that's the reason why I said I'm perfectly in favor of any investigation that looks into the origin of the virus."

His May 11 comments sound like someone who's keeping an open mind. His comments last year ... do not. Yet here he is today glossing over the evolution in his position:
Posted by: Besoeker || 06/17/2021 02:59 || Comments || Link || E-Mail|| [88 views] Top|| File under:
China-Japan-Koreas
A Chinese Lab Virus? So Now What?
VDH at American Greatness


For over a year, the American establishment and media borg have ostracized anyone who dared to connect the origins of the COVID-19 pandemic with the Chinese military-sponsored, level-4 biosafety Wuhan Institute of Virology.

Then, suddenly and without apologies for their past demagoguery, "journalists" and "experts" concede that the nearby Wuhan lab may well be the most likely genesis.

Why the abrupt change?

Donald Trump is no longer president.

There is now no need for progressives to declare everything Trump once asserted as truth a lie. And that paradox includes Trump's spring 2020 insistence that the lab, not a wet market of sliced-up bats, was the source of the outbreak.

The recent release of Anthony Fauci's emails, along with the new information about Dr. Peter Daszak's gain-of-function research, make it indisputable that both were knowingly channeling U.S. taxpayer dollars to the Chinese for coronavirus research in Wuhan.

So now what?

We are left with a number of lose-lose scenarios about China's failed efforts to lie about the origins of COVID-19.

One, will China continually deny what is appearing to be undeniable? Perhaps, if we remember it is a country with a Communist Party hierarchy that once killed 60 million under Mao, and whose present apparat has put over 1 million Muslim Uyghurs into camps.

A stonewalling Beijing likely will conclude that the risk of appearing guilty for causing one of the greatest "natural" global disasters in a century is not nearly as destructive to its interests as admitting it.

Will China then wait us out, in O.J. Simpson fashion, denying the obvious facts—until wearied Americans move onto another of their media frenzies?

Or, two, could China confess that its SARS-CoV-2 virus was birthed in the Wuhan lab, but claim its appearance was a "joint" effort with the United States? They would then point to Fauci himself, who approved funds for Wuhan coronavirus enhancement to be channeled by Daszak. The Chinese would further insist their combined efforts were aimed at finding a "cure" for coronavirus epidemics. And thus Beijing should not be blamed—or at least not solely blamed.

Beijing could retort that it, too, was misled by its own sloppy researchers. Or the communist government might even preposterously answer that its prior code of silence was meant to shield the role of U.S. funders of the pandemic disaster.

Americans then would end up wondering to what degree our own doctors and institutions, at the highest levels of the U.S. government and of global medical establishment, not only lied to us throughout the crisis, but, in some bizzarro way, may have shared responsibility for the engineering of the Satanic virus itself.

Or three, Chinese officials could privately wink and nod to our intelligence and military communities that their researchers were, in fact, pursuing "legitimate" viral gain-of-function research until a terrible Chernobyl-like accident took place. Such things have also happened, they might unofficially remind our officials, at Bhopal, Three Mile Island, and Fukushima. In back channels Beijing then would regret the resulting global economic catastrophe, the millions dead, the even more millions sickened, the billions of lives harmed by the lockdown, and the apparent 2020-21 American political, economic, social and cultural meltdown.

China additionally would lament its "mistaken" lack of transparency and the "confusion" that accounted for misleading the world. And yet China would still smile, and sort of promise off the record that such an unforeseen disaster would never, ever—or at least almost never—happen again.

Four, we tend to block out the unthinkable. Nonetheless, in a few weeks more information from within China could leak out that the virus was a joint weaponized creation of civilian virologists and the Chinese military. How the virus escaped would not be clear, but millions the world over would suspect the worst of any involvement of the Chinese military.

In all these scenarios, we are left with the suspicion that an embryonic engineered virus was mysteriously released that did more damage to the Western world than any weapon deliberately employed since World War II. And we will become terrified that, in theory, it could happen again. More importantly, we still have no idea what to do: whether to act in a punitive or deterrent fashion, or both or neither.

Washington strategists are no doubt gaming all these rumors and unthinkables.

In some way, many Americans are naïvely hopeful that COVID-19 was a one-off, ill-thought-out, gain-of-function laboratory accident.

But some are most terrified that it was a proto-bioweapon that, regardless of whether it was accidentally released at some point, became a "never let a crisis go to waste" moment—an attitude that not only explained Chinese lying, but also the entire terrible year of 2020, and the near destruction of American society itself.

Posted by: g(r)omgoru || 06/17/2021 03:11 || Comments || Link || E-Mail|| [93 views] Top|| File under:
Economy
Jim Rickards - The shocking truth about the future of the economy (lengthy video)
Listen to Jim Rickard's predictions about the economy and markets.

The biggest economic disruptor in over 70 years the world has ever seen that will make central banks a laughing stock — and how to capitalize on this unique window of opportunity

In this recording, James Rickards had to address the elephant in the room: "Where is the stock market crash you predicted?"

His answer will shock you. Plus, you'll discover what he had to say about Cryptocurrencies... his comments will have you shaking in your boots...

Enjoy! Greg Owen

Posted by: Besoeker || 06/17/2021 06:56 || Comments || Link || E-Mail|| [76 views] Top|| File under:
Copper hits 7-week low as funds, traders cut long positions
[KITCO] Copper prices slid to seven-week lows on Tuesday as traders and funds cut bets on higher prices due to growing nervousness that top consumer China would soon move to curb further price rises.

Benchmark copper on the London Metal Exchange was down 3.9% at $9,580 a tonne at 0947 GMT. Prices of the metal used in the power and construction industries have dropped more than 8% since touching a record high at $10,747.50 on May 10.

"We are in a soft patch," said Citi analyst Oliver Nugent.

"The next leg of the rally will be led by the physical market around the third quarter when the whole supply chain has used up its stocks.



Skipping Down



SELL-OFF: The sell-off started overnight as Chinese traders came back from a long weekend. Copper prices falling below the 50-day moving average around $9,781 accelerated the sell-off.

CURBS: China's state planner last week renewed its pledge to step up monitoring of commodity prices, as domestic producer inflation hit its highest in more than 12 years.

Shanghai Metal Exchange Market (SHMET) and Chinese analysts said China plans to release state reserves of nonferrous metals copper, aluminium and zinc in a programme set to last until the end of 2021.
Copper dropped to about $4.32 a pound this AM (6/16 is about $4.35 right now), down from $4.51/lb. last Friday (6/11). Apparently the Chinese just announced that they will be selling portions of their 'Strategic Stockpile' of Copper, Aluminum and Zinc in efforts to curb prices, and the markets have reacted accordingly. Don't know how long the new selloffs at lower prices will last, but it will offer some short-term relief for the construction industry. On a further note, the Chinese have NOT started any sell-offs of these commodities to date, so I'm not too excited yet. Keep in mind that Beijing purchased the bulk of these 'stockpile commodities' in 2019-2020 when they were pretty cheap compared to today so would still be profiting if they sell.

It's pretty apparent that the Chinese are trying to mitigate their domestic inflation rates, not for 'the good of the world', but as a face-saving move for their population. There has been a lot of anger and dissent by the locals regarding inflation fears that we don't hear about. The Chinese might also pump hard cash back into the economy to artificially lower inflation (and keep their folks manageable), and that cash has to come from somewhere (see above). My guess is that they might sell off other commodities as well, but are waiting to see how this announcement helps them before they do anything (if at all). They may not even sell off their Copper, Aluminum or Zinc, but rather capitalize by purchasing more at the lowered market costs, making their recent announcement simply a feint to lower their domestic usage commodities costs.

The Chinese have been historically famous for saying one thing and then doing something else entirely. They've been playing the 'Global Commerce Game' for over 3,500 years, and they are very good at it.

Stay tuned, I know I will be.
Posted by: Mullah Richard || 06/17/2021 00:00 || Comments || Link || E-Mail|| [119 views] Top|| File under: Commies
Home Front: Politix
The group behind the attack on the MAGA Movement
[WND] Exclusive: Scott Lively explains nature of the 'Obama/Clinton/Biden' white-supremacy conspiracy

If anyone had any doubts about the far-left agenda of Biden Attorney General Merrick Garland or his willingness to lie to advance it, those doubts should have been put to bed this week when Garland declared, "The top domestic extremist threat comes from racially or ethnically motivated violent extremists, specifically those who advocate for the superiority of the white race."

That's a lie so baseless and so outrageous that it's scary, because only those who believe their power is so complete they can openly lie with impunity — or are clinically delusional — would assert it. After watching this same team steal the presidency through blatant voter fraud, made possible by an orchestrated pandemic in cooperation with Communist China and the now fully debunked but not discarded Russian Collusion Hoax (for which no one has been held accountable), I conclude it's the former. The co-conspirators are so powerful, and have gotten away with so much already, that they believe themselves untouchable.

That's especially concerning as we watch a true threat to their power emerging from the impressive Arizona forensic election audit and the promised "freight train" of other audits to come, while the MAGA movement begins its post-lockdown reemergence. People that corrupt and that powerful are capable of doing almost anything to protect themselves from accountability: from collapsing the global economy, to starting a major war, to staging false-flag domestic terrorism to blame on "white supremacists."

Garland has made the third option seem most likely. If so, the Obama/Clinton/Biden team has reason to believe it could work again after their huge success with that strategy in their test-run at Charlottesville, which I believe was their model for Jan. 6, complete with Antifa (and probably government) infiltrators posing as MAGA patriots, in cooperation with corrupt local cops and media. Bolstering that likelihood is the smug "Hollywood scriptwriter" mentality behind all the leftist head fakes, false flags and cover-ups since the start of the Obama/Clinton/Biden era: Benghazi (the Hillary-staged fake hostage crisis gone horribly wrong), the Seth Rich fake-robbery assassination, the Jussie Smollet hate hoax and the Gretchen Whitmer "thwarted (purported) kidnapping" being a few of the more obvious.

But my main purpose in this article is to identify what I believe is the hidden hand behind the "white supremacy" narrative that has become the centerpiece of the leftist strategy, driving everything from the BLM riots, to the Critical Race Theory blitzkrieg in the schools, to the orchestrated tidal wave of "wokeness" in the business world, to the ideological defilement of professional sports, to the raft of overtly racist Biden executive orders thankfully being struck down by the courts.
Posted by: Besoeker || 06/17/2021 07:02 || Comments || Link || E-Mail|| [91 views] Top|| File under:
BBC: Research suggests diversity training doesn't work, so why do companies keep doing it?
HotAir


The BBC published an interesting article today which points out that, despite its ubiquity among major companies, diversity training doesn't really work. At least that's what a lot of the research on the subject suggests. But if so, why are so many companies committed to going through the motions?

The article opens by pointing to a summary of research on the topic published in 2018 by Harvard sociologist Frank Dobbin and Tel Aviv University sociologist Alexandra Kalev:

We have been speaking to employers about this research for more than a decade, with the message that diversity training is likely the most expensive, and least effective, diversity program around. But they persist, worried about the optics of getting rid of training, concerned about litigation, unwilling to take more difficult but consequential steps or simply in the thrall of glossy training materials and their purveyors. That colleges and universities in the United States persist in offering training to faculty and students, and even mandate it (29% of all schools require faculty to undergo training), is particularly surprising given that the research on the poor performance of training comes out of academia. Imagine university health centers continuing to prescribe vitamin C for the common cold...


...We're describing a massive institutional effort which arguably produces very little or nothing. But so long as companies see legal benefits to holding the sessions, they'll continue to do so. And as long as there is money to be made filling that corporate need, there will by companies jockeying to collect those dollars
Posted by: g(r)omgoru || 06/17/2021 10:38 || Comments || Link || E-Mail|| [120 views] Top|| File under:
Who's in the News
47
[untagged]
6
Taliban
4
Hamas
3
Hezbollah
2
Houthis
2
Devout Moslems
2
Govt of Iran Proxies
2
Islamic State
1
Commies
1
Antifa/BLM
1
[untagged]
1
Sublime Porte
1
Human Trafficking
1
Govt of Pakistan
1
al-Shabaab (AQ)
1
Govt of Iran
1
Govt of Iraq
Bookmark
E-Mail Me
The Classics
The O Club
Rantburg Store
The Bloids
The Never-ending Story
Thugburg
Gulf War I
The Way We Were
Bio
Merry-Go-Blog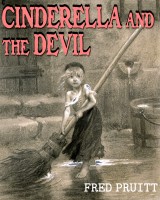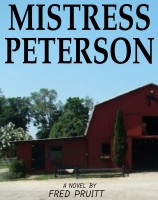 On Sale now!


A multi-volume chronology and reference guide set detailing three years of the Mexican Drug War between 2010 and 2012.

Rantburg.com and borderlandbeat.com correspondent and author Chris Covert presents his first non-fiction work detailing the drug and gang related violence in Mexico.

Chris gives us Mexican press dispatches of drug and gang war violence over three years, presented in a multi volume set intended to chronicle the death, violence and mayhem which has dominated Mexico for six years.
Click here for more information


Meet the Mods
In no particular order...


Steve White
Seafarious
Pappy
lotp
Scooter McGruder
john frum
tu3031
badanov
sherry
ryuge
GolfBravoUSMC
Bright Pebbles
trailing wife
Gloria
Fred
Besoeker
Glenmore
Frank G
3dc
Skidmark
Alaska Paul



Better than the average link...



Rantburg was assembled from recycled algorithms in the United States of America. No trees were destroyed in the production of this weblog. We did hurt some, though. Sorry.
44.192.65.228

Help keep the Burg running! Paypal: