-Obits-
Death of Boko Haram's leader spells trouble for Nigeria and its neighbors
This is after him being alive spelled trouble for Nigeria and its neighbors. Can't win either way, can they? It'd probably spell trouble for them if he was in a long term coma. It would be even worse trouble for them if the stake fell out of his heart and he flew through the night looking for tasty victims with lots of blood to drink, especially if he could find Mina Harker.


[DW] Several times in the past, Boko Haram leader Abubakar Shekau

...the lunatic leader of Boko Haram who has been reported dead at least eleven times, pledged his body and soul to ISIS, told his fighters to hang it up once or twice, and been fired by the Caliph and refused to step down. Last seen in 2017, sneaking into Cameroon while wearing a burka...
was declared dead, only to reappear in videos taunting the government of Nigerian President Muhammadu Buhari. Nevertheless, Nigerian security expert Kabir Adamu is fairly sure that this time Shekau was killed. "Every sort of source that could confirm the information has verified that it is true," he told DW.

Continued on Page 49
Posted by: trailing wife || 06/10/2021 00:00 || Comments || Link || E-Mail|| [75 views] Top|| File under: Boko Haram (ISIS)
China-Japan-Koreas
On Kim Jong-un
[ENGLISH.AAWSAT] A few days ago, a new law was issued in North Korea
...hereditary Communist monarchy distinguished by its truculence and periodic acts of violence. Distinguishing features include Songun (Army First) policy, which involves feeding the army before anyone but the Dear Leadership, and Juche, which is Kim Jong Il's personal interpretation of Marxism-Leninism, which he told everybody was brilliant. In 1950 the industrialized North invaded agrarian South Korea. Twenty-one countries of the United Nations eventually contributed to the UN force opposing the invasion, with the United States providing around 90% of the military personnel. Seventy years later the economic results are in and it doesn't look good for Juche...
. It was described by the Western media as intending to eradicate all forms of foreign influence: Punishment that goes as far as the death penalty

for anyone caught acquiring Western movies or wearing foreign clothes. Speaking some of the country's dialects is another cause for punishment. Everyone from the detainee's neighborhood is summoned to witness the execution of the sentence. Whoever does not show up is considered a traitor.

Continued on Page 49
Posted by: Fred || 06/10/2021 00:00 || Comments || Link || E-Mail|| [145 views] Top|| File under: Commies
Government Corruption
Open Letter To America by Dr. Steven Hatfill
Dear America,

This is the story of possibly the greatest corruption scandal in our country's history.

This is the story of how petty bureaucrats and drug companies unjustly discredited an inexpensive FDA-approved drug that would have prevented COVID-19 hospitalizations and deaths for political spite and financial gain. These perpetrators, who now hold more significant positions in government, need to be held accountable for over 500,000 American deaths and the disruption of our economy.

This is the story of how a few key government officials failed to implement our well-formulated National Pandemic Plan and their weaponization of a dangerously complicit mainstream media.

I tell this story because we, the People, deserve answers — those responsible need to be held accountable for their actions. The COVID-19 pandemic was a proverbial "warning shot across our bow." Thus, we must forever prioritize pandemic preparedness as critical to our national security.

We deserve better. We deserve the truth. We deserve answers. We deserve JUSTICE.

I hope my words and timeline will help clarify what has happened, who is involved, and what action must be taken to protect our health and freedom.

My name is Dr. Steven Hatfill. I am a specialist physician, recognized Virologist and Bioweapons expert and I worked as an outside advisor to the Executive Office of the President of the United States from February 2020 through the inaugural transition period of 2021. My statements are not speculation because I had a front-row seat from the very beginning of the pandemic. My subsequent published papers and articles have been painstakingly referenced and fact-checked.

Some will tell you this is just another conspiracy theory, so I ask you to read on and judge for yourselves.

FACTUAL EVENTS

2005 — the United States creates its first-ever National Pandemic Plan, outlining the actions to combat a serious respiratory viral disease pandemic. This is based on the previous Biological Weapons Improved Response Plan.

2008 — President Obama closes the White House Global Health Security Office.


2013 — after the SARS and MERS outbreaks, Chinese virologists collect hundreds of samples from bats for study at the Wuhan Institute of Virology (WIV). Collaborative research begins on the Coronaviruses, including Gain Of Function (GOF) experiments (research which involves increasing the capacity of a pathogen to cause illness) in China and the University of North Carolina at Chapel Hill.


2014 — The West Africa Ebola virus outbreak occurs. Dr. Anthony Fauci MD promotes a single layer of gloves for nursing Ebola patients and other inadequate protective measures. His instructions endanger the lives of health care workers, and national guidelines for protection must be urgently updated.


2014 — United States' Centers for Disease Control and Prevention (CDC) and the World Health Organization (WHO) ban GOF research. The ban was implemented for 2014-2017.


2015 — Chinese virologists and the University of North Carolina at Chapel Hill conduct unauthorized GOF experiments on coronaviruses.


2017 — The 2005 Health and Human Services' (HHS) National Pandemic Plan is updated. The specific responsibilities of local authorities, states, and the federal government have been clearly stated. The national plan is to use early, outpatient antiviral drug treatment, home quarantine, and case contact tracing to cover the "vaccine gap" (the time needed to develop a vaccine to coDear America,


December 2019 — Chinese authorities report the first outbreak of COVID-19 in Wuhan. On January 21, the first recognized case of COVID-19 occurs in the United States.


February 2020 — Dr. Steven Hatfill MD, a specialist physician and recognized Virologist, is brought into the White House as an outside medical advisor.

Some members of the COVID-19 Task Force are considering the use of Hydroxychloroquine (HCQ), a safe and effective FDA-approved drug, to control the rapidly spreading pandemic. The drug proves to prevent hospitalization if taken when early symptoms of COVID-19 arise. The drug is cost-effective at 60 cents per tablet with COVID-19 treatment consisting of 11 tablets taken over five days. The FDA considers HCQ to be a safer drug than Tylenol.


March 23, 2020 — The Director of BARDA, (Biological Advanced Research Development Authority) Rick Bright Ph.D., is instructed by his superiors to work with the FDA to establish an Investigational New Drug (IND) authorization for HCQ. The next day, the Director of Drug Evaluation and Research at the Food and Drug Administration (FDA), Dr. Janet Woodcock MD, contacts Rick Bright at BARDA.


March 24, 2020 — Dr. Woodcock wrongly advises Bright that HCQ is a dangerous drug requiring a EUA (Emergency Use Authorization). Its use should be limited to hospitalized patients. Bright and Dr. Woodcock promote this course of action, despite the early clinical data showing HCQ was the most effective in outpatients if given early during the initial infection, effectively eliminating hospitalization.


The FDA issues a EUA for HCQ — for hospital use only.
In a legal document, Rick Bright makes a blatant admission of insubordination to multiple layers of leadership, including the White House, HHS Secretary Azar, and Dr. Robert Kadlec, MD, the Assistant HHS Secretary for Preparedness and Readiness.

Bright states the following in his Whistleblower Complaint: "...instead of a Nationwide Expanded Access IND protocol. Implementing the EUA was a compromise position, to rein in HHS leadership's initial campaign to make the drugs available to the public outside of a hospital setting".

Question: When is it EVER acceptable to "compromise" public health during a rampaging pandemic?


April 4, 2020 — Dr. Anthony Fauci MD, the member of the COVID-19 Task Force responsible for informing the President of the best course of action for pandemic control, appears to be unaware of the National Pandemic Plan. In a heated White House Situation Room meeting, Dr. Fauci refused to consider the use of HCQ for COVID-19 treatment. He dismisses the ever-accumulating HCQ efficacy reports from China, South Korea, and France as simply "anecdotal."


April 22, 2020 — Rick Bright is fired as BARDA Director for his insubordination. Before his dismissal, he falsely informed the press that HCQ is a dangerous drug.

Dr. Anthony Fauci, Director of NIAID, who is not a virologist, disregards the National Pandemic Plan, which included outreach programs with physicians using HCQ for outpatient treatment and prevention to bring the COVID-19 pandemic under control.

Dr. Fauci brushes off the accumulating evidence and diverts millions of federal funds into a program to test and manufacture an experimental drug named Remdesivir. Remdesivir must be administered via IV and can only in the hospital. Instead of early community treatment, as prescribed in the original pandemic plan. Dr. Fauci changes the plan to promote "Societal Lockdowns" and push the development of highly experimental mRNA vaccines by multinational pharmaceutical corporations.

NOTE: Members of Fauci's Covid-19 treatment panel have ties to Gilead Sciences, Inc. (Foster City, CA), the company that holds the patent for Remdesivir.


May 16, 2020 — In Phase 1 clinical trials conducted by Gilead Sciences in cooperation with China and Japan, Remdesivir FAILED: "no statistically clinical effect, with severe adverse reactions."

NOTE: On October 16, 2020, the WHO concludes that Remdesivir is an ineffective drug and does not recommend its use to treat COVID-19.


May 20, 2020 — Shortly after becoming Senior Medical Advisor to the FDA Commissioner, Dr. Woodcock recused herself over future decisions concerning vaccines, citing a conflict of interest.


June 15, 2020 — Dr. Fauci ignores the data that HCQ works if the drug is administered during the first five days of infection. Its EUA is revoked, despite the overwhelming evidence of its effectiveness. The FDA claims that HCQ is causing fatal heart rhythms in hospitalized patients when the COVID-19 virus itself is the cause.


June 29, 2020 — Dr. Fauci recommends a 1.6-billion-dollar purchase of Remdesivir despite the drug's Phase 1 failure in China.


Question: Why did Dr. Fauci discredit HCQ, leaving us defenceless, and order 1.6 billion dollars of an ineffective and toxic drug?

NOTE: Dr. Fauci's actions pave the way for the fast-track development of experimental mRNA vaccines (and their subsequent patents), which can only receive a EUA if no other approved & effective medicines, like outpatient HCQ.

After widespread lockdowns and millions of global deaths, the experimental mRNA vaccines are granted a EUA and released to the public. As of the date of this letter, the pandemic still prevails, and there is no FDA approved outpatient treatment for COVID-19.


A CALL TO ACTION FOR PREVENTION, JUSTICE, AND REFORM

The actions of Dr. Anthony Fauci, Dr. Janet Woodcock, and Rick Bright, Ph.D., must be independently investigated, and they must be held accountable.

All conflicts of interest and the interactions between government officials and pharmaceutical companies, including the publication of faulty research papers in respected medical journals, must be investigated, and they must be held accountable.

Immediately reinstate HCQ as an FDA-approved drug for COVID-19.
The U.S. Pandemic Plan must be immediately reinstated as initially crafted.

Establish an outside independent United States Pandemic Response Department, with board powers including oversight.


On June 2, 2021, the distribution of my content was canceled by PR NEWSWIRE, and I have been banned from further distribution. Their action is a brazen attempt to censor and block the true story and silence our voice as citizens.


WHAT CAN YOU DO?

Contact your local, state, and federal representatives and demand answers. They would have you believe that you serve them, but you employ them. Hold them accountable.

Cancel biased media subscriptions. Your money fuels their disinformation campaigns.

Read the attached references and the complete, uncensored, and referenced articles at www.drstevenhatfill.com.

Please ACT NOW, and together we can create a better future for America and the world.

Sincerely,
Dr. Steven J. Hatfill

References


Oh, and please go to the link for the references. My hands hurt again. Further I do not wish to comment at this time.
Posted by: Thing From Snowy Mountain || 06/10/2021 00:00 || Comments || Link || E-Mail|| [247 views] Top|| File under: Commies
Home Front: Politix
Street Violence as a Political Tool
h/t American Thinker


[Tablet] - The Democratic Party has had a problem. It's a small, incoherent, and privileged clique funded by billionaire oligarchs to push policies that even mainstream Democratic voters oppose. How to bridge the gap? The solution they chose, which party officials made clear this week, was simple: the way third-world elites always do—by using street violence to keep their clients in line.

This week, pro-Palestinian demonstrators auditioned for the chance to join already established Democratic Party militias antifa and Black Lives Matter by attacking Jews in New York and Los Angeles.

...Who knows how many of the activists waving the Palestinian flag as they beat Jews and detonate fireworks in front of Jewish-owned businesses are genuinely Palestinian Americans? Maybe some aren't even Arab or Muslim, but that's irrelevant—they are staking their claim to recruit, promote, and represent Arabs and Muslims as an interest group. And so the flag they're really flying isn't for the Palestinians but rather for the Democratic Party.

...This is all "intersectionality" really is — a branding mechanism to unite the various sects the Democratic Party has gathered under a big and potentially bloody tent. The current-day Democratic Party is a top-down structure paid for by the corporate establishment, led by Big Tech and finance, that appeals to a small class of managers, technocrats, and educators who for a variety of reasons, from self-pity to psychopathy, really do back the party's most sinister policies—like open borders, designed to impoverish America's working middle class. The party has lots of money and owns virtually all of the country's major institutions, from the press to the Department of Justice. What it lacks, however, is voters. So they packed together interest groups and turned them into clients.

The trick is making them all fit. From the outside, for instance, it makes no sense that activists from the LGBT wing show up in support of the pro-Palestinian terror wing. But what might seem to you like hypocrisy actually illustrates the basic premise, which is that these seemingly disparate groups actually do share a goal: upholding the Democratic Party. When LGBT activists are called to demonstrate on behalf of Islamic terrorists, they show up to fly the flag not for Hamas but for the Democrats.

Since the late spring, many have noted that these blue militias have typically avoided laying waste to red regions. And it is strange, if you think the Democrats have mobilized criminals and psychopaths and other semitragic misfits to target those they claim are the true enemies of democracy, tolerance, and brotherly love—the more than 74 million Americans who voted for Donald Trump. Presumably, blue militias know that if they campaigned in rural or even suburban America they would be met by a well-armed citizenry. Still, why burn down their own neighborhoods?

...because that's their job—not to confront their alleged red state enemies, but to remind their neighbors and fellow Joe Biden voters that their security, indeed even their lives, depend on them keeping the faith, no matter how much the party's pet projects might hurt or offend them personally.
Posted by: g(r)omgoru || 06/10/2021 13:38 || Comments || Link || E-Mail|| [62 views] Top|| File under:
Who's in the News
32
[untagged]
6
Taliban
4
Govt of Iran Proxies
4
Sublime Porte
4
Commies
3
Govt of Iraq
3
Govt of Iran
2
Islamic State
2
Govt of Pakistan
2
Palestinian Authority
1
Hezbollah
1
Human Trafficking
1
[untagged]
1
al-Nusra
1
al-Shabaab (AQ)
1
Antifa/BLM
1
Boko Haram (ISIS)
1
Devout Moslems
1
Fatah
1
Govt of Pakistain Proxies
1
Govt of Saudi Arabia
1
Govt of Syria
Bookmark
E-Mail Me
The Classics
The O Club
Rantburg Store
The Bloids
The Never-ending Story
Thugburg
Gulf War I
The Way We Were
Bio
Merry-Go-Blog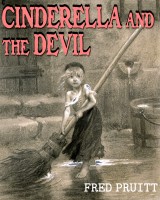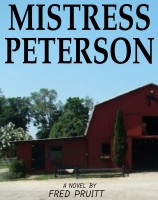 On Sale now!


A multi-volume chronology and reference guide set detailing three years of the Mexican Drug War between 2010 and 2012.

Rantburg.com and borderlandbeat.com correspondent and author Chris Covert presents his first non-fiction work detailing the drug and gang related violence in Mexico.

Chris gives us Mexican press dispatches of drug and gang war violence over three years, presented in a multi volume set intended to chronicle the death, violence and mayhem which has dominated Mexico for six years.
Click here for more information


Meet the Mods
In no particular order...


Steve White
Seafarious
Pappy
lotp
Scooter McGruder
john frum
tu3031
badanov
sherry
ryuge
GolfBravoUSMC
Bright Pebbles
trailing wife
Gloria
Fred
Besoeker
Glenmore
Frank G
3dc
Skidmark
Alaska Paul



Better than the average link...



Rantburg was assembled from recycled algorithms in the United States of America. No trees were destroyed in the production of this weblog. We did hurt some, though. Sorry.
54.161.98.96

Help keep the Burg running! Paypal: