-Lurid Crime Tales-
Ex-CIA chief releases new theory on JFK assassination
[Independent] A new book from a former CIA chief and another high-ranking intelligence official from communist Romania has presented a new theory of the assassination of former president John F Kennedy.

The new book, seen by The New York Post, claims that Lee Harvey Oswald was instructed by Soviet leader Nikita Khrushchev to assassinate President Kennedy.

According to the newspaper, the book says the Soviets later changed their minds about the assassination but that Oswald refused to stand down and went through with the plan as initially instructed.

The new book by R James Woolsey and Lt Gen Ion Mihai Pacepa is titled Operation Dragon: Inside The Kremlin's Secret War on America and is set to be released in March.

Mr Woolsey, a former director of central intelligence, ran the CIA from 1993 to 1995 while Mr Pacepa, a former Romanian acting spy chief, was granted political asylum in the US in 1978 and died earlier this month.
Posted by: Besoeker || 02/24/2021 06:14 || Comments || Link || E-Mail|| [6532 views] Top|| File under:
D.C police chief: Officers blocked from Capitol in riot, 'surprised' Guard wasn't called in sooner
[Just the News] Robert J. Contee, the acting Chief of the Metropolitan Police Department, told Congress on Tuesday that his officers weren't allowed to enter the U.S. Capitol as rioters breached the building Jan. 6 and that he was surprised the National Guard wasn't called in sooner.

Contee spoke during joint hearing in Senate chambers about the security and law-enforcement preparation before the siege and the response to the deadly riot. (A police officer died from an injury sustained in the incident. A rioter was fatally shot, and three other officers later took their own life.)

"First, MPD is prohibited by federal law from entering the Capitol or its grounds to patrol, make arrests, or serve warrants without the consent or request from the Capitol police board," Contee told the congressional lawmakers.
Posted by: Besoeker || 02/24/2021 05:17 || Comments || Link || E-Mail|| [6552 views] Top|| File under:
Woodward appraises DOJ inspector general uncovering FBI's FISA 'glorious mistake'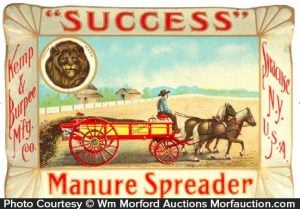 [Washington Examiner] From one investigator to another, Bob Woodward told Justice Department Inspector General Michael Horowitz he was impressed with his "amazing discovery" of the FBI's missteps in its use of surveillance powers during the inquiry into ties between former President Donald Trump's 2016 campaign and Russia.

Although they hail from completely different spheres, the pair offered a window into how journalism can be quite similar to the work of an independent government watchdog during a virtual discussion hosted by Harvard Law School earlier this month.

Multiple times during the hourlong conversation, moderated by professor Jack Goldsmith, the two looked back at Horowitz's high-profile review completed in December 2019 that criticized the FBI for relying on British ex-spy Christopher Steele's dossier in obtaining Foreign Intelligence Surveillance Act warrants to monitor onetime Trump campaign adviser Carter Page and became a road map for special counsel John Durham's criminal inquiry into the Russia investigation.
Posted by: Besoeker || 02/24/2021 00:44 || Comments || Link || E-Mail|| [6534 views] Top|| File under:
Intelligence Did Not Support Troops For January Six
(victorygirlsblog) According to former House Sergeant at Arms of the House, Paul D. Irving, the intelligence that came in before the Capitol Hill breach on January 6, 2021 did not support the call for the National Guard. This shocking admission came during a hearing a Senate Homeland Security hearing today.

The Senate Homeland Security Committee called as witnesses: Irving, former Senate Sergeant at Arms Michael Stenger, former Capitol Hill Police Chief Steven Sund and acting D.C. Police Chief Robert Contee, III. Until Missouri Senator Roy Blunt, (R) started asking questions, Chairman Gary Peters (D-MI) and Amy Klobuchar (D-Chicken Salad) had focused on the fact that Donald Trump is a bad man who exhorted his supporters to come to D.C.. Senator Klobuchar had to bring up the fact that rioters at the Capitol breach had smeared feces on the walls:

Amy Klobuchar just said that Trump terrorists smeared feces on the wall of the Capitol!

— Amy Lynn ✡️🍭🌊 (@AmyAThatcher) February 23, 2021

This does not sound Trump supporters to me. Indeed, in his testimony Senator Ron Johnson (R,WI) noted the reports from the day indicate the Trump supporters seemed jovial, overweight, and tired. He noted that agent provocateurs were seen in the crowd.

The Democrats all called the breach an insurrection and focused on the Proud Boys and Oath Keepers. They did not make note that a Black Lives Matter activist was arrested for his activities on that day.

Because of intelligence received before January 6, the Capitol Hill Chief Sund made the perimeter around the Capitol larger and asked for the D.C. Metropolitan Police to stand by. He asked House Sergeant at Arms Irving for National Guard and Irving denied it based on the "optics". So, that means that the Capitol Hill Police were asked to guard a larger area without any back up. The made the perimeter larger, but did not harden it.

And, speaking of intelligence and optics, here is the former House Sergeant at Arms Paul Irving explaining the intelligence and optics:

Irving says he didn't mean optics the ways the media interprets "optics", without really saying what he meant. And, he turned down the offer of National Guard troops without discussing it on a wider basis. The Architect of the Capitol, who would know about hardening the perimeter and where soft spots are, was not read in on the situation.

All four witnesses agreed that there was intelligence available. They don't seem to be able to tell us why or when the situation became volatile, meaning that this hearing is probably premature. But it did go pear-shaped and the men cannot agree on when calls were made for National Guard help:

Sund, the former chief, was adamant that he spoke to Irving, the former sergeant-at-arms, at 1:09 p.m. that day to request National Guard troops, who were not deployed until 2:10 p.m. But Irving insisted that "from my recollection I did not receive a request for approval for National Guard until shortly after 2 p.m. when I was in Mr. Stenger's office." Stenger was the Senate sergeant-at-arms at the time.

The dispute appeared to perplex Sen. Roy Blunt (Mo.), the ranking Republican on the Senate Rules Committee, who noted that in during the Capitol riot, the difference between a request for National Guard coming in shortly after 1 p.m. or shortly after 2 p.m. "makes a big difference."

"Whatever happened here doesn't seem to be in agreement with the various time frames, Blunt said.

Thanks to the backside covering by the parties involved in protecting the Capitol and the dishonest and divisive politicians, this will come to nothing and help no one. Except, Orange Man still be Bad and Trump voters are anarchists. Don't you dare bring up Antifa.
Posted by: 746 || 02/24/2021 00:00 || Comments || Link || E-Mail|| [6546 views] Top|| File under:
-Signs, Portents, and the Weather-
NOT MENTALLY FIT: 36 Democrats Demand Biden Give Up Nuclear Codes

Hot Air reports:

Say, Why Are House Dems Call­ing On Biden To Give Up Full Con­trol Of Nuclear Weapons?

Which answer do you want first — the fun answer, or the bet­ter answer? Let's start off with the fun answer, but first, let's spec­i­fy pre­cise­ly what House Democ­rats want from Joe Biden. A let­ter signed by three dozen of his party's cau­cus urges the new pres­i­dent to relin­quish full con­trol over the country's nuclear weapons in favor of a com­mit­tee approach...

From Politi­co:

Near­ly three dozen House Democ­rats on Mon­day called on Biden to relin­quish his sole author­i­ty to launch nuclear weapons, in the lat­est appeal to reform the com­mand-and-con­trol struc­ture so that no sin­gle per­son can ini­ti­ate a nuclear war.

"...Vest­ing one per­son with this author­i­ty entails real risks," states the let­ter spear­head­ed by Rep. Jim­my Panet­ta of Cal­i­for­nia. "Past pres­i­dents have threat­ened to attack oth­er coun­tries with nuclear weapons or exhib­it­ed behav­ior that caused oth­er offi­cials to express con­cern about the president's judgment."


Posted by: Rating Geometer9484 || 02/24/2021 10:21 || Comments || Link || E-Mail|| [6577 views] Top|| File under:
Home Front: Politix
Everything is Fake in Utopia
[American Thinker] When Democrats gain power through fraud, everything that follows becomes fake as well.

The media bombarded our screens with fake stories about Russian collusion, "hands up don't shoot," Jussie Smollett, systemic racism, and "very fine people" at Charlottesville. These falsehoods are the output of professional fraudsters whose flagship product is shipping lies in bulk.

After getting away with an election so fraudulent that we have it on video, a fake impeachment seems like an appropriate next step. The public relations event featuring high-profile scammers using manipulated tweets as evidence to attack Trump is the perfect encore to the greatest heist of our lifetime.

When deception is normalized, tech giants can routinely conceal Biden's unpopularity. On Biden's campaign trail, mass manipulators scripted questions for audience members to ask him. Not even a month into office, the phony administration requested its media allies brief them on questions they intend to ask. White House press conferences will still be theatre, but Jim Acosta will no longer have a part.

Our fraud-in-chief was filmed repeating "salute the marines" after someone likely relayed the command to him through an earpiece. If you ask the fraudsters, Biden actually said "good-looking marines," and we all misheard him. We're supposed to believe that Biden complimenting the looks of male marines is more sensical than a party of manipulators secretly telling a senile puppet what to do. I'll take door number two.

When everything is fake, Joe Biden is a "devout Christian" who supports abortion, Black Lives Matter, and the most radical factions of the LGBTQ lobby. It doesn't matter that these movements are antithetical to Christianity because fake is the new normal. Leftists might find solace in pretending a man with no redeemable qualities is a profoundly religious person because it reassures Catholics they can be hip left-wingers without undermining their faith. Of course, that's a lie, but accepting what's fake to avoid hard truths is a significant benefit of leftism. That tradeoff gave birth to the abortion industry, transgenderism, and systemic racism.

In our fake new world, Hunter Biden is an expert in Ukrainian and Chinese affairs, and there's nothing suspicious about him raking in millions from foreign companies. Ilhan Omar's staffers did not illegally harvest ballots, and Maxine Waters never told Democrats to attack Republicans. If the security footage from State Farm Arena on election night is a conspiracy theory, so are the videos of Omar and Waters.

Living in unreality means Republicans almost murdered Alexandria Ocasio-Cortez on January 6th and a D.C. police officer was beaten to death with a fire extinguisher. When both stories turn out to be lies, it was irrelevant, because they served a purpose. Pretending to be mortified by political opponents' behavior is one of the Democrats' favorite national pastimes.
Posted by: Besoeker || 02/24/2021 01:41 || Comments || Link || E-Mail|| [6588 views] Top|| File under:
Our Supreme Court Goes Full Nicaragua in PA Election Case
[American Thinker] For a couple of years, my wife and I escaped Obama's America by owning a Pacific Ocean hotel in San Juan del Sur, Nicaragua. The irony was that in supposedly socialist Nicaragua, Daniel Ortega's government left us alone far more than government did in the supposedly free country of the United States of Obama.

Still, while Ortega 2.0 might have shed most of his socialism, he had not shed his lust for power, and the job of making sure he never lost again was that of the Chief Justice Roberto Rivas Reyes of what is in effect the Nicaraguan Supreme Court. I'm not sure who was actually more powerful or corrupt -- President Ortega or Justice Rivas -- but Rivas's was bigger. His motorcade, that is, and he owned the two biggest homes on the two most elevated lots in San Juan del Sur, the nation's top coastal town, a few hundred yards from our hotel.

Today I'm not sure whose court is more corrupt vis-a-vis election law: Nicaragua's court or our Supreme Court. It appears that Donald Trump has remade the U.S. Supreme Court -- in Mitt Romney's image! (I am not blaming Trump, just stating the obvious.)

While I think the United States Supreme Court stumbled badly in its 7-2 rejection of the Texas case on standing last year, the refusal to "grant cert" (i.e., to take the case) yesterday in a Pennsylvania case is horrifying beyond words. I could say that our election laws are now full-on banana republic, but I'd hate to insult bananas that badly.


Posted by: Besoeker || 02/24/2021 00:56 || Comments || Link || E-Mail|| [6525 views] Top|| File under:
2024 GOP Election will be Brutal
[Townhall] The GOP is in the midst of a civil war to determine if it's going to be the party of normal people who want freedom and prosperity, or return to being the party of donor-suckling corporate shills carefully overseeing our country's descent into ruin. My side is Option A, but there will be a 2024 candidate representing Option B. The candidate of Option B will eventually lose.


It's Kurt Schlichter. Go read it all.
Posted by: Bobby || 02/24/2021 00:36 || Comments || Link || E-Mail|| [6522 views] Top|| File under: Tin Hat Dictators, Presidents for Life, & Kleptocrats
Science & Technology
The Best Portable Generators to Keep Your Home Running
[Popular Mechanics] With extreme weather events becoming more frequent, portable generators have become fairly common. Anyone who lives in a suburban area often hit with power outages after storms is familiar with the sound of dozens of generators humming throughout the neighborhood. But emergency power backup isn't their only use. Portable generators are often used on construction sites, for tailgating and camping, and at barbecues and other events such as 5k runs, parades, fairs, or anyplace that can't be reached by an extension cord. And with prices coming down, portable generators are becoming more attainable for just about anyone who wants to keep one handy.

Take a quick look at our five top options or scroll down to find out what you need to know about generators and the full reviews.
Posted by: Besoeker || 02/24/2021 06:26 || Comments || Link || E-Mail|| [6558 views] Top|| File under:
60 Years After Eisenhower's Warning, Distinct Signs of a 'Digital-Intelligence Complex'
[Real Clear Investigations] In June 2019, Susan Gordon stood on a stage at the Washington Convention Center. Behind her loomed three giant letters, "AWS," the abbreviation for Amazon Web Services, the cloud computing division of the giant Internet retailer. After three decades at the Central Intelligence Agency, Gordon had risen to one of the top jobs in the cloak-and-dagger world: principal deputy director of national intelligence. From that perch she publicly extolled the virtues of Amazon Web Services and the cloud services the tech giant provides the CIA.

She told the crowd that the intelligence community's 2013 decision to sign a multi-year, $600 million contract with AWS for cloud computing "will stand as one of those that caused the greatest leap forward. ... The investment we made so many years ago in order to be able to try and harness the power of the cloud with a partner who wanted to learn and grow with us has left us not only ready for today but positioned for tomorrow."

The agreement was also a "real game-changer," said André Pienaar, founder and CEO of a tech firm called C5 Capital, whose business includes reselling AWS services. "When the CIA said they were going adopt the AWS cloud platform," Pienaar said at another AWS event. "People said if the U.S. intelligence community has the confidence to feel secure on the AWS cloud, why can't we?"

Gordon left government in August 2019, two months after her AWS summit talk. In November 2019 she became senior advisor to a consultancy with close Amazon connections and in April joined the board of defense contractor with extensive AWS business.

Gordon is one of scores of former government officials who have landed lucrative work in Big Tech.
Posted by: Besoeker || 02/24/2021 01:09 || Comments || Link || E-Mail|| [6517 views] Top|| File under:
UCSF infectious disease specialist calls on the devil in the name of science
Headline: California's coronavirus strain looks increasingly dangerous
"The devil is already here," said Dr. Charles Chiu, who led the UCSF team of geneticists, epidemiologists, statisticians and other scientists in a wide-ranging analysis of the new variant, which they call B.1.427/B.1.429. "I wish it were different. But the science is the science."
Call the Vatican! Maybe the Pope can air drop a crack team of exorcists!
Posted by: Thineger Sproing6704 || 02/24/2021 00:00 || Comments || Link || E-Mail|| [6511 views] Top|| File under:
-PC Follies
'Police State': Liberal author's terrifying outline of Totalitarianism developing before our eyes
[Right Scoop] Liberal writer Naomi Wolf has different views on a lot of things than a lot of us. We probably don't agree on social issues or even life issues. That's the kind of thing that happens in a free, pluralist society. But one thing she agrees with those of us at the Right Scoop about is that we should live in a free society. And we aren't anymore

You know it, I know it, Tucker knows it, and apparently a lot of other folks are willing to say so out loud, too. Even politically liberal Democrat voting authors.

Wolf outlines the dangerous "emergency powers" being claimed and used, being extended over and over, being wielded by people like Andrew Cuomo who don't answer for their abuse and aren't held accountable.

"Nowhere in the Constitution does it say all this can be suspended if there's a bad disease. We have lived through typhus, cholera, small pox, HIV, tuberculosis, polio, the Spanish Flu, you know we've lived through an attack on our soil. Never have there been months and months and months of emergency powers when we weren't actually fighting a war! So this is completely unprecedented."

The only thing left out was mentioning the complicity of the liberal media in making this possible and helping it to happen. Especially CNN,w which is the totalitarian state's official propaganda arm.

Wolf's commentary to Tucker is eye-opening, it's concise, it's logically stated and presented in an understandable, rational, succinct, compelling, convincing way.

Which is what makes it so terrifying.
Posted by: Besoeker || 02/24/2021 01:16 || Comments || Link || E-Mail|| [6544 views] Top|| File under:
The Purge: Bestseller on Transgender movement gets Digital book-burning by AMAZON
[Right Scoop] Ryan T. Anderson has a doctorate in philosophy. One he actually earned. But you won't see news shows calling him Dr. Anderson like they do "doctor Jill Biden" any time soon. In fact you may not see him, or his book, at all.

Because this scholar, bestselling author, and Simon Senior Research Fellow at the Heritage Foundation is on "The List." So far, the first book of his that has been claimed by Amazon wokeness is "When Harry Became Sally: Responding to the Transgender Moment" from Ignatius Books.

We all know why. We all know it's only the beginning. The Purge is expanding.
Posted by: Besoeker || 02/24/2021 01:00 || Comments || Link || E-Mail|| [6498 views] Top|| File under:
Who's in the News
30
[untagged]
6
Taliban
4
Govt of Iran
2
al-Shabaab (AQ)
2
Antifa/BLM
2
Sublime Porte
2
Govt of Iran Proxies
2
Tin Hat Dictators, Presidents for Life, & Kleptocrats
2
Houthis
1
Narcos
1
TTP
1
Abu Sayyaf (ISIS)
1
Boko Haram (ISIS)
1
Fulani Herdsmen (Boko Haram)
1
Govt of Pakistain Proxies
1
Govt of Pakistan
1
Govt of Syria
1
Human Trafficking
1
Muslim Brotherhood
Bookmark
E-Mail Me
The Classics
The O Club
Rantburg Store
The Bloids
The Never-ending Story
Thugburg
Gulf War I
The Way We Were
Bio
Merry-Go-Blog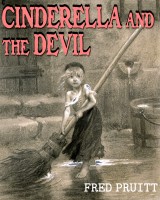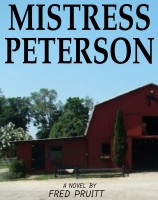 On Sale now!


A multi-volume chronology and reference guide set detailing three years of the Mexican Drug War between 2010 and 2012.

Rantburg.com and borderlandbeat.com correspondent and author Chris Covert presents his first non-fiction work detailing the drug and gang related violence in Mexico.

Chris gives us Mexican press dispatches of drug and gang war violence over three years, presented in a multi volume set intended to chronicle the death, violence and mayhem which has dominated Mexico for six years.
Click here for more information


Meet the Mods
In no particular order...


Steve White
Seafarious
Pappy
lotp
Scooter McGruder
john frum
tu3031
badanov
sherry
ryuge
GolfBravoUSMC
Bright Pebbles
trailing wife
Gloria
Fred
Besoeker
Glenmore
Frank G
3dc
Skidmark
Alaska Paul



Better than the average link...



Rantburg was assembled from recycled algorithms in the United States of America. No trees were destroyed in the production of this weblog. We did hurt some, though. Sorry.
3.236.218.88

Help keep the Burg running! Paypal: