-Lurid Crime Tales-
COVID Lockdowns Should Have Been Lifted With Children Committing Suicide and ODs
[California Globe] The hundreds of thousands of CA teachers and millions of CA students are stuck working from home on computers

Comparing the Coronavirus restrictions in the 50 states and District of Columbia, California is the most restrictive state, listed at #51, the Globe reported last week.

Democrat Gov. Gavin Newsom ordered all public schools closed, and they remain closed, since last Spring. The SAT exam was cancelled. High schoolers have lost college opportunities, academic scholarships, and sports scholarships.

While other states have allowed athletics to return, California high school and club sports teams remain benched.

This is cruel and abusive to California's children.

California's school kids are now seriously behind their counterparts in other states. And they are hurting because they aren't allowed to attend school, participate in team sports, clubs, band, dances, graduations, classroom learning, and the social life that goes with attending school in person.

A group of concerned parents in Sonoma County have been demanding answers from their county health officials to questions of why their kids aren't back in school. They created the above billboard to very visibly make their point.

The most restrictive lockdowns are in states and cities run by Democrats, and the most restrictive lockdowns within those states are in cities run by Democrats. In California, Gov. Newsom never has produced any science or medical data/statistics showing that lockdowns and stay-at-home orders have helped curb the coronavirus. Rather, many doctors have publicly said the lockdowns only exacerbated the spread, and is not the way to address a contagious virus.

Remember when "experts" insisted that parents limit the "screen time" of their children because of the negative effects staring at a computer or television game too long has on kids?

It became very clear early on that the governor really wanted to exert totalitarian control over the state and its people once he had everyone locked down.

According to the California Department of Education, there are 6,163,001 students in California's 10,588 public schools. There are 675,374 students in California's 1,303 charter schools. There are 319,004 teachers in California's public schools.

These hundreds of thousands of California teachers and millions of California students are stuck working from home on computers.

One of the largest school public school systems in the country, the Los Angeles Unified School District, has 1,302 schools, 734,641 students, and 26,556 teachers. Those 734,641 students are stuck at home "distance learning," on computers 6-8 hours a day because the teachers union doesn't want teachers to return to the classrooms without first extorting more money from the governor and the state budget.

A California psychologist told the Globe there is a 63% increase in overdose deaths for 2020, compared to the average of 2017-2019. She said as she understand it, suicides will cumulatively grow over the next 10 years, but overdoses are out of control right now.
Posted by: Coining Clones2181 || 02/19/2021 00:00 || Comments || Link || E-Mail|| [6543 views] Top|| File under:
-Short Attention Span Theater-
Biden's Cheap Words Have Implications
[AMAC - Association of Mature American Citizens] - Not AARP

No one should be surprised Joe Biden called for unity, with 17 highly offensive, partisan, economically damaging executive orders on his desk. No one is surprised Biden bashed Trump for COVID, then admitted no plan. No one should be surprised Biden is crippling American energy independence, outlawing pipelines, drilling, and fracking after promising jobs. Words are cheap, especially Bidens.

No one should be surprised Biden pledged to "fire on the spot" White House staff who disrespected others — yet keeps a foul-mouthed staffer who berated a female reporter with profanity, threatened to "destroy" her, if she reported on a conflict of interest. If that story is a "one day wonder," the bigger story is this: Biden seems to mean nothing he says.

The issue of duplicitous politicians is not new, but extreme forms invite scrutiny — and danger. In short, as wide as the margins are these days for tolerating hypocrisy, Biden pushes the limits. This has real implications, and they go beyond the obvious.

Americans have just been lectured by congressional Democrats to ignore the Constitution's text, caselaw and history, put aside the iconic pledge of due process and tolerate a legal standard that aims to impeach a president on a free speech standard that would convict half of Congress for "incitement," and criminalizes citizen free speech.

The spectacle of chasing a former president, was objectively embarrassing. It struck the world as a classic political "show trial," the sort of "gotcha" politics Americans were supposed to be above, the sort we tell others not to conduct, yet conducted in violation of our Constitution.

During that travesty, now settling, Biden said nothing. Graduating at the bottom of his law class, not practicing for 50 years, he may not remember free speech. But it remains real in law and — to most Americans — in practice, as does the public expectation that words matter.

Moving beyond free speech, here is the issue. If a president repeatedly says he will do something, means something, stands for something, pledges to act in a certain way — and does not do so, and in fact does the opposite from expedience or duplicity, two things happen.

First, the American people begin to see that he is a paper tiger, a man without convictions, someone who - whether you like or hate his promises - does not deliver with fidelity, predictability, or integrity. Many who did not like Trump, saw his resolve to deliver, a commitment to make real what he promised — border wall and military spending to reduced regulation and taxes, record economic growth, wages, and employment to calling out China.

Here is the second implication — and it matters. Anyone who promises and does not deliver, despite being able to, to his own people is a pushover. He is a paper tiger, weak player on the world stage. Joining things, issuing memos, hyping long term goals is well and good. But a president who will not honor pledges he makes to his own people, who will not even fire a White House staffer who makes a fool of him, is a weak link.

Posted by: Shotguns Unsmiling7915 || 02/19/2021 00:00 || Comments || Link || E-Mail|| [6586 views] Top|| File under:
America is Really Lost: Maskless, Normal Americans Go Grocery Store, Brainwashed Owners Freak!
[Patriot Liberty News]

A group of Americans citizens showed up to a Trader Joes grocery store in Santa Cruz, California and they proceeded to buy some groceries, the brainwashed managers and associates treated these people like Biblical lepers.
Is this way, Americans treat other Americans, If so, we are lost.

If ever a video needed to go viral, this is the one!


Posted by: Thanksgiving Really2021 || 02/19/2021 00:00 || Comments || Link || E-Mail|| [6562 views] Top|| File under:
-Signs, Portents, and the Weather-
Survey Shocker: Majority Now Says It'll Take A Pass On This Rushed #Covid Vaccine
[Hot Air] I got a Covid-19 vaccination the other day. Even though I displayed remarkable courage, I was not awarded a lollipop.

Turns out, it appears federal and state public officials are gonna need more than a simple sweet or urgent urgings to get many Americans to take the new needle.

Media and Faucistas are fussing over a chaotic delivery system reminiscent of that botched Obama-BidenCare rollout that fed the historic 2010 midterm rout of Democrats in the House plus about 1,000 elected Dems in state legislatures across the country.

Not that Barack Obama cares, but his party has still not recovered from that electoral catastrophe. And, oh, look, here comes another congressional redistricting.

Millions of doses of the new vaccines have gone missing. Millions of people who want the inoculations haven't a clue if they qualify, where to go, how to sign up. And somehow some foreign nationals have cut in line ahead of Americans.

Now, comes a national survey revealing that a surprising number of Americans have no intention of submitting their upper arm to the vaccine. Intriguingly, the resistance appears to have a base in one political party.

So much for the much-discussed goal of developing a nationwide herd immunity to the deadly virus that requires upwards of 70 percent inoculations.
Posted by: Besoeker || 02/19/2021 03:27 || Comments || Link || E-Mail|| [6553 views] Top|| File under:
Thousands of Aussies DELETE Facebook Profiles!!!
[Whatfinger]

VIDEO

★★★ THE POPULIST REVOLT HAS JUST BEGUN ★★★ Australia STOMPS on BIG TECH as Thousands DELETE their Facebook Profiles! In this video, we're going to look at the clash that has arisen between Big Tech and the Australian government, how Facebook's retaliation has resulted in a massive campaign to delete the tech giant's app, and how more and more nations around the world are striking back against Big Tech oligarchs once and for all; you are NOT going to want to miss this!



None of these pontificaters look at the Venture Capitalists involved in these firms like Facebook. It's a big mistake that they don't. Consider, for instance, Peter Theil. Thiel became Facebook's first outside investor when he acquired a 10.2% stake for $500,000 in August 2004. He sold the majority of his shares in Facebook for over $1 billion in 2012, but remains on the board of directors. Peter was and is a very strong supporter of Trump and much of the right. If he is on the board of Facebook (Wikipedia says so but might be wrong) why didn't he do something about the attack on the right and Trump by Facebook? That becomes a more interesting question. One sees similar dichotomies by VCs from the left. Perhaps they are just modulating the rubes in a way that somehow earns them a lot of money? Maybe all the conflict just helps them data mine the rubes into more salable groups?



Posted by: Slavish Gleaner8387 || 02/19/2021 00:00 || Comments || Link || E-Mail|| [6579 views] Top|| File under:
-Land of the Free
Larry Correia on the Wapo
An excerpt:


[MonsterHunterNation] Because you guys don't tell the truth. You twist reality to suit your whims. You're the masters of "so what you are saying is (insert complete nonsense here)" and fucking over whoever you want with near total impunity. You're utterly fucking useless and getting worse at an accelerating rate. Just when America thinks you can't get any lower, you keep digging.

I do however love how you keep saying "politicians" like we're gullible enough to think that you treat them all the same. The only democrats you bring the heat on are the ones who have strayed from the narrative and need to be punished, or the ones who have used up their usefulness who can be safely tossed under the bus. The rest of the democrats you cover for the most flagrant crimes so hard it would make Joseph Goebbels blush.

Not that the republicans don't suck too, but we've all seen how you only praise them when they're convenient to your goals, but then trash them when they're not. Like squishy Mitt Romney is a principled statesman when he's screwing over his fellow republicans, but he was a woman and dog hating maniac who was gonna put us all back in chains right before that. And the problem is that republicans like that are gullible enough to keep kissing your ass in the hopes that the media will say nice things about them.
Posted by: badanov || 02/19/2021 00:00 || Comments || Link || E-Mail|| [6551 views] Top|| File under:
Caucasus/Russia/Central Asia
Russia Calls On The United States To Observe Human Rights
[NationalFile] The Russian Foreign Ministry has issued a statement lambasting the United States government under Joe Biden for the "ongoing persecution campaign" taking place "against anybody at all who does not agree with the results of the latest presidential election."

In the statement, Russian Foreign Ministry spokeswoman Maria Zakharova delivered a scathing assessment of the human rights situation in the United States under President Joe Biden.
Posted by: Offered Crapes2020 || 02/19/2021 00:00 || Comments || Link || E-Mail|| [6549 views] Top|| File under:
Home Front: Politix
After acquittal, Trump 2024? Maybe not so fast
[keprtv.com] Former President Donald Trump's acquittal by the Senate in his impeachment trial may not be the end of the line for efforts to keep him from seeking the presidency again.

If Trump chooses to run for the White House in 2024, opponents are likely to call on a constitutional provision adopted after the Civil War to try to stop him. The Supreme Court could have the final say.

The Constitution's 14th Amendment disqualifies from future office any former elected officials and military officers who "shall have engaged in insurrection or rebellion" against the United States. Ratified in 1868, the language in Section 3 of the amendment was aimed at former Confederate civilian and military leaders.

It could be applied to people who incited or took part in the Jan. 6 attack on the Capitol, legal scholars said, noting that a congressional commission to investigate the attack and lawsuits against Trump could help make clearer his role in the deadly violence that day.


Much more at link





I'm thinking this could also apply to all those who took part in the election fraud




Many of those arrested are Antifa/BLM, and related Black Bloc groups, so that could prove amusing. But given that President Trump was acquitted by the Senate on the single charge brought by the House of insurrection, it seems to me that the 14th Amendment cannot possibly apply to him. These people will keep throwing things agains the wall until something sticks.
Posted by: Seeking Cure For Ignorance || 02/19/2021 00:00 || Comments || Link || E-Mail|| [6573 views] Top|| File under:
-PC Follies
California School Board Members Mock Worried Parents, 'I'm Gonna F**k You Up'
[NationalFile] Members of a school board in California were caught on camera mocking parents who want to reopen schools, claiming they just "want their babysitters back."

During a regular meeting of the Oakley Union Elementary School District, members of the School Board, not knowing that their meeting was open to the general public, began attacking parents who were concerned about the school closures due to the coronavirus pandemic.

The insults began flying after Superintendent Greg Hetrick mentioned that a local district changed how they performed public comment, with citizens only allowed to send in 3 minute voicemails. The board members concurred that they should follow their lead, and began complaining about annoyed parents writing into them.

"It's easy to hide behind a screen, but when you're face to face with people, it's a whole different ball game," said Richie Masadas. Kim Beede, a previous President of the School Board, referred to being attacked on social media by parents.

Beede claimed that she wasn't "doing anything bad," and then asked if they were alone, before launching into a tirade.

"Bitch, if you're gonna call me out, I'm gonna f**k you up!" Beede said, and laughed along with many of the members. "Sorry, that's just me!" she added.

MORE
Posted by: Bandana Republics2021 || 02/19/2021 00:00 || Comments || Link || E-Mail|| [6611 views] Top|| File under: Tin Hat Dictators, Presidents for Life,
Who's in the News
29
[untagged]
2
Tin Hat Dictators, Presidents for Life,
2
Commies
2
Islamic State
2
Narcos
2
Taliban
1
Govt of Iraq
1
Govt of Pakistain Proxies
1
Houthis
1
al-Nusra
1
al-Shabaab (AQ)
1
Antifa/BLM
1
Jamaat-ul-Mujahideen Bangladesh (IS)
1
Govt of Iran
Bookmark
E-Mail Me
The Classics
The O Club
Rantburg Store
The Bloids
The Never-ending Story
Thugburg
Gulf War I
The Way We Were
Bio
Merry-Go-Blog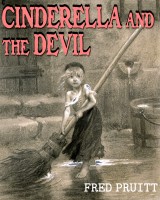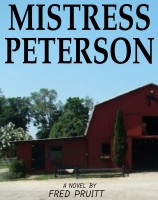 On Sale now!


A multi-volume chronology and reference guide set detailing three years of the Mexican Drug War between 2010 and 2012.

Rantburg.com and borderlandbeat.com correspondent and author Chris Covert presents his first non-fiction work detailing the drug and gang related violence in Mexico.

Chris gives us Mexican press dispatches of drug and gang war violence over three years, presented in a multi volume set intended to chronicle the death, violence and mayhem which has dominated Mexico for six years.
Click here for more information


Meet the Mods
In no particular order...


Steve White
Seafarious
Pappy
lotp
Scooter McGruder
john frum
tu3031
badanov
sherry
ryuge
GolfBravoUSMC
Bright Pebbles
trailing wife
Gloria
Fred
Besoeker
Glenmore
Frank G
3dc
Skidmark
Alaska Paul



Better than the average link...



Rantburg was assembled from recycled algorithms in the United States of America. No trees were destroyed in the production of this weblog. We did hurt some, though. Sorry.
44.200.30.73

Help keep the Burg running! Paypal: