-Land of the Free
How Conspiracy Theorizing May Soon Get You Labelled A 'Domestic Terrorist'
[Strategic Culture] Conspiracies for good and for evil do exist now, as they have from time immemorial, Matthew Ehret writes. The only question is which intention do you want to devote your life towards?

If you are starting to feel like forces controlling the governments of the west are out to get you, then it is likely that you are either a paranoid nut job, or a stubborn realist.

Either way, it means that you have some major problems on your hands.

If you don't happen to find yourself among the tinfoil hat-wearing strata of conspiracy theorists waiting in a bunker for aliens to either strike down or save society from the shape shifting lizard people, but are rather contemplating how, in the 1960s, a shadow government took control of society over the dead bodies of many assassinated patriots, then certain conclusions tend to arise.
Posted by: Besoeker || 02/17/2021 02:45 || Comments || Link || E-Mail|| [10797 views] Top|| File under:
Urban to rural: The next migration is now!
[American Thinker] The "Great Migration" of the early twentieth century had segregation and the racist policies of the South as one of its roots. The largest human migration, Chunyun — the Spring Festival Season in China — is founded on the idea of visiting one's family. Today, we are witnessing a historic migration in the United States from metropolitan to rural areas that many view as an escape from rising crime rates, urban decay, or maybe something else.

Before we dig into the current exodus from American cities, we should have a quick peek inside those other historic population movements

Let's start with a second look at the "Great Migration." Historians bookend it somewhere between 1916 and 1970, when more than six million Black Americans moved from the southern states to northern and western cities. Putting this in perspective, in 1940 (roughly the midpoint), the U.S. Census pegged the entire Black population of America at around twelve million folks. That's right: over fifty percent of all Blacks moved out of the South during that 50-year period!

Most say it was to escape Jim Crow and racial prejudice. But Blacks, once installed at their new addresses in cities like St. Louis, Chicago, and even Omaha, still faced blatant racism, riots, and even the bastion of the unionized left — the AFL — advocating the segregation of Blacks and Whites in the workplace. Racism is partly a cover story for why they moved. In reality, they moved for jobs — factory jobs, railroad jobs, warehouse jobs — that paid better than sharecropped agriculture. The Great Migration was an economic event, not so much a social cause.

Every spring, halfway around the world, the Chinese celebrate by traveling home for a week. Boarding trains, planes, and automobiles, they crisscross the country by the billions — 3.5 billion at last count. Yes, it is about having a week's vacation, but even as recent as a decade or so ago, this mass migration was nowhere near this size. Its growth isn't about a resurgence in family relations; it's about returning home from jobs taken in urban areas and in specialized economic zones. Because of government limits on relocating, a third of China's entire workforce has escaped rural agriculture for the cities by leaving their families behind to maintain an "official" residence. It's the Great Migration without really moving, and again, it's about economics.

So much for the history lesson — now let's flip forward to the present time. We'll call this period "Backwards Land." People aren't escaping the poverty of subsistence agriculture to live in cities; they're doing exactly the opposite. The giant concrete jungles of the west, the upper mid-west, and the east are witnessing a new mass migration — people are leaving town! Is it because of crime? Is it because of liberal politics? Is it a bird? Is it a plane? Not so fast! Guess what's causing it. Shhhh...it's economics.
Posted by: Besoeker || 02/17/2021 02:24 || Comments || Link || E-Mail|| [10796 views] Top|| File under:
Ammo Company Tells Biden Supporters to Pound Sand
The company's tweets on the subject can be seen at the link.

[Townhall] The small ammo manufacturer, Fenix Ammunition, has a word for those who supported President Joe Foreign Policy Whiz Kid Biden

...Candidate for president in 2020. I'm not working for you. Don't be such a horse's ass....
: if you want ammo, you're going to have to go elsewhere.

In fact, when you visit the company's website, the first thing that pops up is a question asking if you voted for Biden. Only those who click "no" can proceed.

The company took to Twitter to explain their reasoning for the message.

According to Fenix, those who backed Biden shouldn't want to give their money to a company that will actively work against Biden's gun control agenda.

The company does, however, make clear that they're willing to educate those who were ignorant about the president's proposals (which is a GOOD thing because education is key).

I love that more companies are standing up to those who actively work against the Second Amendment. A vote for Joe Biden and Kámala Harris
Former Oakland mayor Willie Brown's former mistress, now a senatrix from California former 2020 Dem presidential hopeful, and Joe Biden's wing nut...
was a vote for crazy gun control measures, like an assault weapons ban, universal background checks, red flag laws and full on gun confiscation. More companies need to make it clear that they don't want to take money from those who are actively working against their Constitutional rights and livelihood.

Remember: this is a seller's market right now. There's a shortage of ammo because of the record-breaking number of first time gun owners and Second Amendment-loving Americans who are stocking up (rightfully so) out of fear of the Biden administration's gun control promises, which were reaffirmed on Valentine's Day.
Posted by: trailing wife || 02/17/2021 00:00 || Comments || Link || E-Mail|| [10798 views] Top|| File under:
Class Action Suit Against Dominion and Co-conspirators
[Gateway Pundit] Voters from multiple states have filed a class-action lawsuit against Dominion Voting Systems, Facebook, Mark Zuckerberg, his wife, Priscilla Chan, individual state officials, and others for $160 billion.

"It doesn't matter for whom you voted," say the Plaintiffs, who filed the suit in federal district court in Denver, Colorado, "The Defendants have infringed upon the rights of every registered voter in America."


Soon to be dismissed "For lack of Standing" /sarc
Posted by: Mercutio || 02/17/2021 00:00 || Comments || Link || E-Mail|| [10801 views] Top|| File under:
Home Front: Politix
President Trump OBLITERATES 'dour, sullen HACK' Mitch McConnell in STRAIGHT FIRE statement
[Right Scoop] "Mitch is a dour, sullen, and unsmiling political hack," said President Donald Trump in a statement a short time ago. Obviously, it's in response to McConnell trying to have his cake and set it on fire too with his mean girls speech after voting to acquit Trump in the impeachment farce.

"The Republican Party can never again be respected or strong with political 'leaders' like Sen. Mitch McConnell at its helm," says Trump in the opening sentence of a long, detailed, gory, bloody, total evisceration of the very mortal soul of Mitch McConnell.

I'm not one to use internet wording like "epic" or "own" but if a statement ever warranted them, this would be it.

"It was a complete election disaster in Georgia, and certain other swing states. McConnell did nothing, and will never do what needs to be done in order to secure a fair and just electoral system into the future," says Trump. "He doesn't have what it takes, never did, and never will."
Posted by: Besoeker || 02/17/2021 02:28 || Comments || Link || E-Mail|| [10796 views] Top|| File under:
Poll: Donald Trump Favorability +75 Among Republicans, Mitch McConnell Underwater at -15
[Breitbart] Former President Donald Trump's popularity is still soaring high among Republicans, according to a poll released Tuesday.

Trump was +75 in the YouGov/Economist poll taken February 6-9, which found his favorability rating was 87 percent among GOP members, while just 12 percent viewed the 45th president unfavorably.

Trump's vice president, Mike Pence, also remained popular. Seventy-eight percent of Republicans like Pence, while 16 percent had an unfavorable view of him. That gave Pence a +62 rating.

The Republican Party is also viewed favorably, albeit less so. Eighty percent of respondents look favorably upon the party, while 18 percent do not, giving it, too, a +62.

Senate Minority Leader Mitch McConnell, arguably the most powerful Republican today, was viewed very unfavorably by GOP members.
Posted by: Besoeker || 02/17/2021 02:14 || Comments || Link || E-Mail|| [10796 views] Top|| File under:
Home Front: WoT
Biden: Former Military, Police Fueling 'Growth of White Supremacy' Groups
[Breitbart] President Joe Biden said during a CNN town hall on Tuesday that former military and former police officers were fueling the "growth of white supremacy."

Biden said, "I got involved in politics, to begin with because of civil rights and opposition to white supremacist, the Ku Klux Klan and the most dangerous people on America continue to exist. That is the greatest threat of terror in America, domestic terror. So I would make sure my Justice Department and the Civil Rights Division is focused heavily on those very folks. I would make sure we focus on how to deal with the rise of white supremacy. You see what's happening the studies that are beginning to be done, maybe at your university as well, about the impact of former military, former police officers on the growth of white supremacy in some of these groups."

He added, "You may remember in one of my debates from the former president, I asked him to condemn the Proud Boys he wouldn't do. It he said stand standby and stand, ready whatever the phrase exactly was. It is a bane on our existence. It has always been as Lincoln said we have to you appear to a battle angels these guys are not and women they are in fact demented. They are dangerous people."
Posted by: Besoeker || 02/17/2021 02:16 || Comments || Link || E-Mail|| [10798 views] Top|| File under:
India-Pakistan
The CCP's Agenda in Kashmir
Considerably more at the link.

[EpochTimes] Propelled by its geostrategic ambitions, China is silently but potently expediting a policy of unrestricted warfare in Kashmir

...a disputed territory lying between India and Pakistain. After partition, the Paks grabbed half of it and call it Azad (Free) Kashmir. The remainder they refer to as "Indian Occupied Kashmir". They have fought four wars with India over it, the score currently 4-0 in New Delhi's favor. After 72 years of this nonsense, India cut the Gordian knot in 2019, removing the area's special status, breaking off Ladakh as a separate state, and allowing people from other areas to settle (or in the case of the Pandits, to resettle) there....
, a region that stands witness to decades of conflict and territory disputes between India and Pakistain, according to an expert on Kashmir.

"I will say the Chinese have a much more sinister, deeper, and larger agenda in Kashmir, rooted in its larger regional and global geostrategic ambitions," Abhinav Pandya, CEO of Usanas Foundation, an India-based geopolitical think tank, told The Epoch Times in an exclusive interview on Feb. 8.

While India and China decided to end the 10-month-long military stand-off from the Pangong Tso Lake in Ladakh this week, the Indian Army Chief, General Manoj Naravane, on Friday said China's "rising footprint" in India's neighborhood and its bid to "unilaterally alter the status quo" along India's disputed borders have fabricated an environment of "confrontation and mutual distrust."

Kashmir and Ladakh are the northernmost border territories of India, and before the political reorganization of Jammu and Kashmir in 2019 were part of a common state that shared borders with both Pakistain and China.

India's northern command of the army at Udhampur in Jammu moves to Ladakh or its eastern frontier on the National Highway One that routes through Kashmir.

Pandya said India has always been "sincere and firm" in its commitment to the one-China policy but China has reciprocated by issuing stapled visas to Indian citizens from Kashmir and from Arunachal Pradesh in northeastern India—a gesture that denotes that China doesn't accept India's

illusory sovereignty

over these two regions.

Since the 1980s China adopted a policy of neutrality on the Kashmir issue, a region that was the triggering point of multiple wars between India and Pakistain. However,


we can't all be heroes. Somebody has to sit on the curb and applaud when they go by...


for some years China started to issue loose leaf stapled visas to the people from Jammu and Kashmir.

"From there only if I begin, you can sense some kind of nefarious designs, smacking of dishonesty, maybe some kind of larger geostrategic game," said Pandya adding that China wouldn't want a resolution of the Kashmir issue.

"It's their long-term strategic game. They wouldn't want the settlement of Kashmir in that sense. They wouldn't want it to go to Pakistain or something like that. They would want it to be a disturbed area to keep India engrossed and to keep India under pressure."
Posted by: trailing wife || 02/17/2021 01:56 || Comments || Link || E-Mail|| [10797 views] Top|| File under: Commies
Indian Conspiracies and the Role of Pak Army
A cris de coeur from Pakistan. Labelled news by the Daily Times, but assuredly this is an editorial. Perhaps the reporter who wrote this so beautifully trained in one of the more exclusive American schools of journalism.

[DailyTimes.pk] Pakistain's neighboring country, India tries, on one hand, to bring home to the world that it is epitome of secularism; while on the other hand; it violates international rules not only on global level but also on local level. It ceaselessly remains busy in hatching up some or other conspiracy against Pakistain.

India goes on violating the LOC, shelling without any provocation. It is gross violation of international laws. However,


there is a theory which states that if ever anybody discovers exactly what the Universe is for and why it is here, it will instantly disappear and be replaced by something even more bizarre and inexplicable. There is another theory which states that this has already happened...


it considers itself the Policeman of the region. It does unprovoked shelling to assert its upper handedness. Recently, it has opened fire on the vehicle of the UN mission visiting the LOC.
Continued on Page 49
Posted by: trailing wife || 02/17/2021 00:00 || Comments || Link || E-Mail|| [10797 views] Top|| File under:
-PC Follies
Bill & Melinda Plan to Destroy Animal Agriculture
[NR] The hyper elite intend to seize control of our economy and remake it in an anti-global warming/pandemic-preventing image. Thus, the Davos Crowd is pushing the "Great Reset" and Anthony Fauci wants to "remake the infrastructures of human existence."

Their goal? The destruction of entire ways of American life.

Animal agriculture is definitely on the chopping block. Indeed, Bill Gates wants us all eating synthetic beef made in labs from stem cells, meaning no more cattle ranching. From an MIT Technology Review interview with the Utopian multibillionaire:

I do think all rich countries should move to 100% synthetic beef. You can get used to the taste difference, and the claim is they're going to make it taste even better over time. Eventually, that green premium is modest enough that you can sort of change the [behavior of] people or use regulation to totally shift the demand.

So for meat in the middle-income-and-above countries, I do think it's possible. But it's one of those ones where, wow, you have to track it every year and see, and the politics [are challenging]. There are all these bills that say it's got to be called, basically, lab garbage to be sold. They don't want us to use the beef label.

I don't blame them.

Gates's plan would devastate rural America. Not only would those involved in the raising of beef cattle — and eventually, all meats — be driven out of business but food processors, growers of feed grain, etc. Talk about an authoritarian mindset!

But it wouldn't just be the lives and wellbeing of rural Americans. Doing away with cattle would upend major industries throughout the economy — just as destroying the petroleum industry will wreak havoc, another goal of the anti-global warmers.

Here's a quote from an animal-rights activist from my book, A Rat Is a Pig Is a Dog Is a Boy: The Human Cost of the Animal Rights Movement, that illustrates the ubiquitous use of animal byproducts throughout various sectors of manufacturing and the economy:
Posted by: Besoeker || 02/17/2021 06:28 || Comments || Link || E-Mail|| [10798 views] Top|| File under:
Black Lives Matter leader openly supports the Israel-haters
[American Thinker] One of the constants with leftism is anti-Semitism. Before Israel's existence, the anti-Semites associated Jews with using capitalism to secretly control the world. After Israel came into being, the socialists added a new sin: Israel was a colonial occupying power. It should therefore come as no surprise that activist groups associated with the increasingly socialist Democrat party are anti-Semitic Israel-haters. A few years ago, the Women's March become openly anti-Semitic now, a leader in the Black Lives Matter movement is doing the same.

Hatred for the Jews is nothing new. In pagan times, they were hated for refusing to bow down to the pagan gods. During pre-Enlightenment Christianity, they were hated for their role in convicting Christ, for refusing to recognize His divinity, and for the fact that a handful of them were moneylenders. This last was because Catholic Church officials selectively criminalized the sin of usury among Christians while tolerating it among Jews, leading to jealousy among the Christian faithful when Jews accumulated wealth in ways forbidden to Christians.

With socialism, a new hatred for Jews developed. Christianity had gone by the wayside. However, the Marxist obsession with capital meant that the Jews' age-old association with capital made them a target for leftist hatred. Additionally, Karl Marx, a self-loathing Jew (his father converted to Christianity for business reasons when Marx was a child), spouted anti-Semitic venom that would have made Hitler proud.

Speaking of Hitler, it's important to remember that his hatred for Jews was also a byproduct of his socialism. After all, he was the leader of the National Socialist Party. It was leftist hatred for Jews that justified slaughtering six million Jews, most of them desperately poor, merely poor, working-class, or middle-class.

With Israel's emergence, the left got a new reason to hate Jews: now they're accused of being colonial occupiers, stealing land from the indigenous Arabs. This version of events is a historic lie. Jews are the region's indigenous people with the Arabs coming in as recent interlopers. Truth, however, has never stopped leftists.
Posted by: Besoeker || 02/17/2021 02:57 || Comments || Link || E-Mail|| [10802 views] Top|| File under:
Government
National Guard To Stay In DC
[Summit] A leaked email suggests that there are plans to keep the National Guard in Washington DC beyond the previously discussed deadline of March 12th, and throughout the Summer AND Fall.

A report by FOX 5 cites an internal email seen by reporters that reveals The National Security Council is asking the Department of Defense to engage Capitol Police on planning for post-March 12th support.

The report notes that there will be a meeting for agencies to discuss the matter next Wednesday, February 17th.

A leaked email suggests that there are plans to keep the National Guard in Washington DC beyond the previously discussed deadline of March 12th, and throughout the Summer AND Fall.

A report by FOX 5 cites an internal email seen by reporters that reveals The National Security Council is asking the Department of Defense to engage Capitol Police on planning for post-March 12th support.

The report notes that there will be a meeting for agencies to discuss the matter next Wednesday, February 17th.

The email was written by Robert Salesses who is covering the duties of Assistant Secretary of Defense for Homeland Defense and Global Security.

It states:

"If it's not possible to sustain at the current level with NG personnel, we need to establish the number of NG personnel (DCNG and out-of-state) we can sustain for an extended period — at least through Fall 2021 — and understand additional options for providing DoD support, to include use of reserve personnel, as well as active component."

While troops were expected to stay in DC for the duration of the impeachment sideshow, owing to "security concerns," it now appears that they will remain even longer.

The Pentagon has confirmed that there are still around 6000 National Guard troops in DC. While there have been indications that the number will be reduced to 5000 within a month, there have been no other indications of when troops will be stood down.

There is also no indication of when the huge razor wire topped security fencing will be removed from around Capitol Hill.
Posted by: Besoeker || 02/17/2021 02:50 || Comments || Link || E-Mail|| [10796 views] Top|| File under:
-PC Follies
Super Emissions Emitter Bill and Melinda Want to Force You to Eat Fake Meat
[PJ] Imagine if Dr. Evil from the Austin Powers movies suddenly dropped his evil plans of world domination to start an orphanage for wayward kittens. It's an absurd plotline, but not far off from one of the Earth's super-carbon-emission emitters himself deciding he will tell you what to eat from now on to save the environment.

Well, if billionaire and delusional nanny-stater Bill Gates has his way, you may be forced to eat 'synthetic meat' on a bun instead of a wonderfully tasty and juicy, Grade-A burger. He will still be clogging the air with his personal jet travel, however.

In a recent interview with Technology Review, the increasingly bizarre Microsoft founder declared that Earth's wealthy nations should force their populaces to eat synthetic meat. Yes, really.

The magazine asked Gates if "plant-based and lab-grown meats could be the full solution to the protein problem globally, even in poor nations?" His answer boggles the mind of any red-blooded American meat-eater.
Posted by: Besoeker || 02/17/2021 02:34 || Comments || Link || E-Mail|| [10797 views] Top|| File under:
Who's in the News
30
[untagged]
6
Taliban
3
Commies
3
Devout Moslems
2
Govt of Iran
2
Sublime Porte
1
Antifa/BLM
1
Narcos
1
Govt of Iraq
1
Human Trafficking
1
Tin Hat Dictators, Presidents for Life,
1
Ansarullah Bangla Team (AQIS)
1
Govt of Pakistain Proxies
1
Hamas
1
Hezbollah
1
Islamic State
1
Baloch Liberation Army
1
Jamaat-ul-Mujahideen Bangladesh (IS)
Bookmark
E-Mail Me
The Classics
The O Club
Rantburg Store
The Bloids
The Never-ending Story
Thugburg
Gulf War I
The Way We Were
Bio
Merry-Go-Blog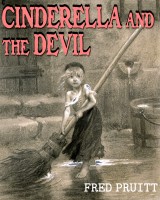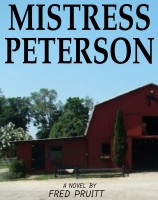 On Sale now!


A multi-volume chronology and reference guide set detailing three years of the Mexican Drug War between 2010 and 2012.

Rantburg.com and borderlandbeat.com correspondent and author Chris Covert presents his first non-fiction work detailing the drug and gang related violence in Mexico.

Chris gives us Mexican press dispatches of drug and gang war violence over three years, presented in a multi volume set intended to chronicle the death, violence and mayhem which has dominated Mexico for six years.
Click here for more information


Meet the Mods
In no particular order...


Steve White
Seafarious
tu3031
badanov
sherry
ryuge
GolfBravoUSMC
Bright Pebbles
trailing wife
Gloria
Fred
Besoeker
Glenmore
Frank G
3dc
Skidmark



Better than the average link...



Rantburg was assembled from recycled algorithms in the United States of America. No trees were destroyed in the production of this weblog. We did hurt some, though. Sorry.
18.232.56.9

Help keep the Burg running! Paypal: