-Signs, Portents, and the Weather-
China Joe expects to take NFL up on offer to use stadiums as vaccination sites
[The Hill] President Biden said he expects to take the NFL up on an offer to use its 32 stadiums as mass vaccination sites during an interview that aired Sunday.

The president told CBS's Norah O'Donnell in the interview that aired in party ahead of the Super Bowl that he received a call from NFL Commissioner Roger Goodell, in which the commissioner offered the league's 32 stadiums as potential vaccination sites.

When asked if the Biden administration will take Goodell up on the offer, Biden responded, "Absolutely, we will," before adding, "let me put it this way I'm gonna tell my team they're available and I believe we'll use them.
Posted by: Besoeker || 02/08/2021 05:37 || Comments || Link || E-Mail|| [6525 views] Top|| File under:
-Land of the Free
SCOTUS Slaps Down California's Church Ban, and the Libs Are Freaking the Heck Out
[RedState] That this is even considered a close, controversial opinion shows just how far down the hole of losing our liberties we've fallen.

The Supreme Court struck down California's in-person church gathering ban late last night, and it has the Left in an absolute tizzy. The Court found the ban to be discriminatory and arbitrary, using a former case as precedent to say that the government cannot give an exemption to a secular field and not apply it to religious institutions. That's in relation to Gov. Gavin Newsom allowing things like celebrity book signings and movie production to happen while he claimed going to church was too dangerous.

Here are some of the tears flowing. Enjoy it.
Posted by: Besoeker || 02/08/2021 05:50 || Comments || Link || E-Mail|| [6499 views] Top|| File under:
Economy
Resilience: Protecting your capital during a war
[Asia Stock Report] In Barton Bigg's book "Wealth, War & Wisdom", he makes the case that to protect your capital during a war, investors need to own diversified portfolios of stocks and property in safe regions. The book chronicles the experience of investors during World War II: whose wealth was destroyed and why. And what you could have done to protect your wealth.
Posted by: Besoeker || 02/08/2021 06:05 || Comments || Link || E-Mail|| [6503 views] Top|| File under:
Resilience: Living Off Grid As The Collapse Of Society Approaches: "Why Aren't More People Doing This?"
[Economic Collapse] You don't have to be a cog in the system. For most of us, the only option that was presented while we were growing up was to get on the hamster wheel and run as fast as we could. You know what I mean — go to school, get a job, pay a mortgage, prepare for retirement, etc. But it doesn't have to be that way. If you truly want to unplug from the system and live your life off the grid, you can. Of course it isn't easy, but nothing in life really worth doing ever is.

Sadly, the lives of most people are defined by the matrix that the vast majority of us are connected to on a daily basis. In most cases, your income and status in society are defined by whatever "job" has been given to you by whichever corporation you are currently working for. We like to call ourselves "employees", but in essence we are basically corporate servants.

Of course most people feel like they can't quit their corporate jobs because each month they have to make payments on mortgages, auto loans and credit card debts that they owe to giant corporate financial institutions.

And most people also feel the need to constantly "prepare for retirement" by pouring money into corporate securities in the rigged game that we call "the stock market".

But what is going to happen to all of them when our economic and financial systems completely implode?

During this current economic downturn, millions upon millions of Americans have already lost their jobs, and it is being reported that millions of Americans could potentially be evicted from their homes in 2021.

When things go bad, it is the little guy that gets crushed first.

But you don't have to wait around for that to happen.
Posted by: Besoeker || 02/08/2021 06:00 || Comments || Link || E-Mail|| [6495 views] Top|| File under:
Millions of Americans Projected to Remain Jobless as Biden Packs U.S. Labor Force with Foreign Workers
[Breitbart] Millions of Americans are projected to remain jobless for the next three to four years, according to the Congressional Budget Office (CBO), though President Joe Biden is looking to fill American jobs with foreign workers.

In a report released this month, CBO analysts said the number of jobless Americans — all of whom want full-time jobs — will not return to pre-coronavirus levels until around 2024.

"As the economy expands, many people rejoin the civilian labor force who had left it during the pandemic, restoring it to its pre-pandemic size in 2022," the CBO report states. "The unemployment rate gradually declines throughout the period, and the number of people employed returns to its pre-pandemic level in 2024."

The CBO analysis projects that while the unemployment rate, which hides the number of total Americans out of the workforce, will return to an average of about four percent between 2024 and 2025. Biden, himself, admitted on camera that the U.S. would not be at "full employment" until 2031.

"That's not hyperbole. That's a fact," Biden said.
Posted by: Besoeker || 02/08/2021 05:34 || Comments || Link || E-Mail|| [6913 views] Top|| File under:
Fifth Column
Growing evidence Capitol attack was pre-planned undercuts Trump impeachment premise
[Just The News] Days before former President Trump's impeachment trial begins, newly filed federal charges against anti-government activists offer fresh, compelling evidence that the accused perpetrators of the Capitol riots pre-planned their attack days and weeks in advance and in plain sight of an FBI that vowed to be vigilant to extremist threats.

A dozen FBI affidavits supporting charges against the more than 200 defendants show rioters engaged in advance planning on social media sites. The planning included training, casing sites, identifying commanders on scene, and requests for donations of cash, as well as combat and communication gear.

More than a half dozen of the suspects are now charged with conspiracy to commit violence for actions predating the Jan. 6 riots. The early actions identified in court documents date back to November, with planning and rhetoric accelerating after Christmas, court records show.

That growing body of evidence raises questions about whether the FBI and other security agencies acted proactively enough to thwart the violence. It also undercuts the House Democrats' impeachment claim — supported by 10 Republicans — that Trump's speech spontaneously incited the riots, legal experts told Just the News.

"I would hope that those 10 Republicans and hopefully even some Democrats would say as we now look at the timelines that the media, The New York Times, The Washington Post, and all are reporting on, here's exactly it, the facts," said Kenneth Starr, the former federal appeals judge, solicitor general and Whitewater independent counsel.

"[House lawmakers] made a huge, colossal blunder," said Starr, who was a member of the defense team for Trump's first Senate impeachment trial. "So walk back, and apologize to the former president, apologize to the American people that I never should have voted in favor of this without the benefit of all the facts. I rushed to judgment."
Posted by: Besoeker || 02/08/2021 06:44 || Comments || Link || E-Mail|| [6522 views] Top|| File under:
Home Front: Politix
Kevin O'Leary on stimulus checks: Stop 'sending everybody free money'
[Yahoo Finance] President Joe Biden has proposed sending $1,400 checks to every eligible American, as part of his massive $1.9 trillion coronavirus relief package.

Shark Tank investor and Chairman of O'Shares ETF, Kevin O'Leary, told Yahoo Finance Live that's not the best use of taxpayer money. "We're just sending everybody free money from a helicopter," he said. "That's not a great idea."

Instead, O'Leary said the U.S. government should only send checks to the unemployed, and pour more money into ramping up vaccine distribution.

"I don't know why we're sending checks to people that are already employed," said O'Leary. "That makes no sense to me. The deal should be this. If you are displaced by the pandemic, we will send you a check, because you're unemployed."

O'Leary cautions that the U.S. is in danger of putting too much stimulus into the economy and risking "horrific, horrific inflation."

He's also not a fan of industry bailouts, including to the beaten up airlines.

"We have too many airlines in terms of capacity because business spending will be down somewhere between 20% and 25% for years to come," he said. "Just give unemployment checks to the employees. They're highly trained. They'll find new jobs in the digital economy. And airlines are very good at going bankrupt... They do it every 10 years. So it's just fine. Stop spending money there."
Posted by: Besoeker || 02/08/2021 08:51 || Comments || Link || E-Mail|| [6512 views] Top|| File under:
Schumer Wants Biden to Transfer Wealth From Auto Mechanics to Harvard Grads
[Townhall] Jim and Jill were born a little more than a year apart to the same unmarried mother in Southern California.

Jim was adopted by a working-class family in the San Fernando Valley, where the father made his living as an auto mechanic and the mother as a maid.

Jill was adopted by an upper-middle-class family in Pasadena, where the father was a lawyer and the mother stayed home.

Jim was a decent high school student and football player -- but not good enough at either to win a college scholarship. When he graduated from 12th grade, his father encouraged him to follow in his own hardworking footsteps as a constantly employed but only modestly paid auto mechanic. He did -- earning a mechanic's certificate at the local community college and taking a job in the same shop as his dad.

Jill was a very good student at a prestigious local prep school. She was also a nearly Olympic-quality swimmer.

Harvard recruited her to join its swim team. She was admitted -- and wanted to go.

But Harvard does not give athletic scholarships, and even though her adoptive father made a good living as a lawyer (too much, in fact, for her to receive financial aid), the $73,391 that the college board said Harvard costs a student each year for tuition and fees, room and board, and books and supplies was a bit of a stretch.
Posted by: Besoeker || 02/08/2021 05:31 || Comments || Link || E-Mail|| [6502 views] Top|| File under:
'Learn to Code' Alternatives
[American Thinker] It seems as though whenever some group experiences job loss, politicians and journalists toss off a flip, "learn to code" admonition. Without knowing anything about the skills involved in jobs being lost, nor of the skills required for code, they assume that old job skills are relatively transportable to new jobs in utterly different industries.

There are people with degrees in computer science and information technology who cannot find a placement, but you could get lucky. You could take some sort of free online tutorials in C++ and then pass a certification exam (which isn't free), actually get hired, and be amazing. However, you do have other options.

What with the increasing tendency to virtual classrooms, why not #LearnToTeach? In the old days, it was a difficult and noble profession, but not anymore. Now it seems mostly to consist of reciting socialist talking points about equity and the like. You may not even need a teaching certificate, or you may be able to get credit for life experience. You will be a more effective teacher than most currently on the job if you're just willing to go to the school and deal with the student in person. I suggest a group of you get together and contact Lori Lightfoot, who has credentialed teachers who want to be paid for not working. She might be ready to pull a Ronald Reagan and fire them all, replacing them with people who want to work.

In a similar vein, you could #LearnToJourno. I'm not a "journalist," but like teaching, it seems to consist of reciting leftist talking points, which are provided every day. I don't know if input comes from multiple sources, but newspapers and TV networks often use all the same turns of phrase. I expect you can probably blend them together seamlessly, in an effort to appear original. As far as I know, a journalism degree is optional. If you have internet access, there's no reason why you cannot work from your current home, a big plus!

Now, if the teaching gig falls through and the journo industry is already overcrowded (some of them have also lost their jobs), there are a couple of other options. My favorite is #LearnToCampaign. That's right -- run for office! Start trying to raise money to get elected to some office. Hire your spouse or child in some capacity and let them support the family, so you don't appear to be skimming from the election fund for personal corrupt gain. (Note: if running as a Democrat, this may not be an issue.) It isn't necessary to actually get elected. The Democrats will see that the "proper outcome" happens whether anyone votes or not. And unlike the old days, when campaign season was less than a year before the election, now it goes on forever! After the election, blame your loss on not raising enough money and swear to keep going, continuing to raise money and campaign. It's said that a politician who is poor is a poor politician, so be brazen and beg for money like a RINO does for Democrat approval.

I have one last suggestion, with a caveat. #LearnToWhine, like all activists do. Don't worry about being white, you can claim to be transgender! Bonus points if you pull off the scam of claiming Hispanic heritage or American Indian ancestry. If accused, double down! Call your detractors racists. Claim to be traumatized because of the violence of their words, summon up a few tears if you can, or attribute your lack thereof to your personal bravery and vow not to be intimidated by their hate speech.

I started writing this as a satire. Rereading it, it sounds surprisingly like a workable plan.
Posted by: Besoeker || 02/08/2021 05:25 || Comments || Link || E-Mail|| [6515 views] Top|| File under:
The Betrayal of the American People by Biden and the Ruling Oligarchy
[American Thinker] The Biden Administration is willfully and permanently undermining the economy and the future well-being of the citizenry as well as trampling on the Constitution with an unprecedented avalanche of executive orders, proposed legislation and untenable regulations. The current leader of the United States, safe in his plush bunker, is without a clue as he and his confederates in the ruling oligarchy are more interested in consolidating power and enriching themselves than they are in the long-term welfare of the nation and its citizenry.

In their mad and childish dash to purge the nation of all things associated with Donald Trump, this cabal is deliberately being oblivious to the fact that there is but one major responsibility of the leaders of a Constitutional Republic. That is to be certain their country is capable, in the both the short and long-term, of successfully weathering a worst-case scenario such as global war, a massive economic downturn, or a catastrophic natural disaster.

Those currently entrenched in the ruling oligarchy are pursuing policies that will leave no margin for error in the event of an apocalyptic natural or man-made disaster. As their fixation on climate change, purported systemic racism, unfettered immigration and the pursuit of fictitious and unattainable societal equity will permanently damage the economy and destroy any meaningful growth in the standard of living of the nearly all Americans.

Over the decades, this country's enormous and ever-expanding Gross Domestic Product (GDP) has allowed government at all levels to spend or borrow whatever monies were necessary to offset the losses from natural and man-made cataclysms and/or re-start the economy after a downturn. They could do so safe in the knowledge that the GDP, thanks to the productivity and ingenuity of the American people, would always grow and provide a consistent level of tax receipts and, in essence, collateral for borrowing. Thus, the wealth of the United States has always been the nation's fallback position in order to come through wars and recessions or cope with natural disasters.
Posted by: Besoeker || 02/08/2021 05:23 || Comments || Link || E-Mail|| [6528 views] Top|| File under:
The establishment 'declared war on me'
[WND] I didn't declare war on the establishment; it declared war on me.

It declared war on me when it supported energy policies that could enrich Saudi Arabia and Russia and would cost me more money at the gas pump or on my power bill.

It declared war on me when it told me my ideas weren't worthy of debate and discussion or that they were even so dangerous they couldn't be shared publicly.
Continued on Page 49
Posted by: Besoeker || 02/08/2021 00:00 || Comments || Link || E-Mail|| [6537 views] Top|| File under:
States Are Pivotal to Reviving the Conservative Cause
Applying Trump-style energy and innovation even when the man himself is not in office.

[NationalReview] Don't wait for the midterm pendulum to swing. Press for ambitious changes at the local level now.

Behind his talk of unity, President Biden is pursuing a radical progressive agenda.

His administration does not just have the sort of high ambitions that all administrations start with. It seems intent on imposing its priorities across the country, even if that means bypassing clear constitutional constraints.
Continued on Page 49
Posted by: trailing wife || 02/08/2021 00:00 || Comments || Link || E-Mail|| [6525 views] Top|| File under:
Science & Technology
Little Billy Gates Has Lost His (exp. del.) Mind
[PoliticoFire???] "While you may have been paying attention to [Gates'] efforts on vaccination and lockdowns, you may not have noticed that one of Gates'; most controversial causes just got a go-ahead: A project that would help block out the sun," the Western Journal's Douglas Golden wrote.

Reuters reported that the geo-engineering plan ---; a Harvard University project funded largely by Gates --- "plans to test out a controversial theory that global warming can be stopped by spraying particles into the atmosphere that would reflect the sun's rays."



How about test it on Venus where it could do some good?



Because a 2 degree rise in temperature is so much worse than 2 mile high ice sheets.
(This really needs a "Blue Screen of Death" but I couldn't find one)

Posted by: Mercutio || 02/08/2021 00:00 || Comments || Link || E-Mail|| [6896 views] Top|| File under:
-PC Follies
Bias Suspected Since Referees All Wore Tom Brady Jerseys
[Babylon Bee] TAMPA, FL—Some are suspecting bias in the Super Bowl this year since all the referees wore Tom Brady jerseys the entire game.

"I'm just not sure those refs wearing Brady's jersey were entirely unbiased," said one viewer as the refs threw a flag on the Kansas City Chiefs for an illegal attempt to stop Tom Brady from scoring. "I can't quite put my finger on why I'm not trusting these refs to remain impartial. Just seems like they're leaning toward one way or the other, I dunno."

The officials assured everyone that there was no bias at a press conference held at an invitation-only party celebrating Tom Brady's win.
Posted by: Besoeker || 02/08/2021 08:56 || Comments || Link || E-Mail|| [6486 views] Top|| File under:
Woke Revolution planned for Minn Schools
Could have been a different category but it appeared in opinion section of a newspaper.
---------------------

By 2022, as your first-grader is learning that two plus two is four, the Minnesota Department of Education intends to mandate that she also learn to recognize "stereotypes," "biased speech," and "injustice at the institutional or systemic level."

Your middle schooler will be drilled in how his identity is a function of his skin color.

Your high schooler will be required to explain how Europeans invented "whiteness" and that America's 19th-century westward expansion was the shameful product of "whiteness, Christianity and capitalism."

Not what you signed up for? Take a look at the new K-12 social studies standards that the Minnesota Department of Education (MDE) is proposing to replace the current standards, which lay out what students must "satisfactorily complete" to graduate from high school.

If the new standards are adopted, the next generation of Minnesota citizens will be not only uninformed — but scandalously misinformed — about our nation's history and democratic institutions. They will, however, be programmed to become the next generation of "woke" social activists, having spent their public-school years immersed in the lingo and thought world of the progressive left.
Posted by: Lord Garth || 02/08/2021 08:35 || Comments || Link || E-Mail|| [6498 views] Top|| File under:
'We cannot mince words' - San Francisco Education Official Denounces Meritocracy as Rascist
[Jonathon Turley] Alison Collins, the Vice President of the San Francisco Board of Education, has declared meritocracy to be racist even in the selection of students at advanced or gifted programs. As we have previously discussed, this has been a building campaign in academia as educators and others denounce selection based on academic performance through testing. At issue in San Francisco is Lowell High School where top students were selected through testing and grades. Most cities have such gifted programs or institutions, though we have discussed calls for the elimination of all gifted and talented programs in cities like New York. Lowell had a majority of white and Asian students and only two percent of its student body were African-Americans. Collins and other board members want to abolish the merit-based selection in favor of a blind lottery system.

Collins' remarks from a San Francisco Board of Education public meeting in October 13, 2020 were only recently posted by Sophie Bearman of San Francisco's online publication Here/Say Media. In the meeting, she declared "When we talk about merit, meritocracy and especially meritocracy based on standardized testing...those are racist systems.... You can't talk about social justice, and then say you want to have a selective school that keeps certain kids out from the neighborhoods that you think are dangerous."

Collins made the statement in support of a resolution, entitled "In Response to Ongoing, Pervasive Systemic Racism at Lowell High School," authored by Collins, Board President Gabriela Lopez, Commissioner Matt Alexander, and Student Delegates Shavonne Hines-Foster and Kathya Correa Almanza.
Posted by: Besoeker || 02/08/2021 06:24 || Comments || Link || E-Mail|| [7121 views] Top|| File under:
Who's in the News
34
[untagged]
4
Devout Moslems
3
Houthis
2
Commies
2
al-Shabaab (AQ)
2
Govt of Pakistan
2
Tin Hat Dictators, Presidents for Life, & Kleptocrats
2
Islamic State
2
Govt of Pakistain Proxies
2
Govt of Iran
1
Human Trafficking
1
Antifa/BLM
1
Taliban
1
al-Qaeda
1
PLO
1
Govt of Saudi Arabia
Bookmark
E-Mail Me
The Classics
The O Club
Rantburg Store
The Bloids
The Never-ending Story
Thugburg
Gulf War I
The Way We Were
Bio
Merry-Go-Blog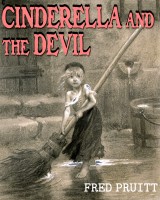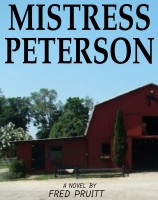 On Sale now!


A multi-volume chronology and reference guide set detailing three years of the Mexican Drug War between 2010 and 2012.

Rantburg.com and borderlandbeat.com correspondent and author Chris Covert presents his first non-fiction work detailing the drug and gang related violence in Mexico.

Chris gives us Mexican press dispatches of drug and gang war violence over three years, presented in a multi volume set intended to chronicle the death, violence and mayhem which has dominated Mexico for six years.
Click here for more information


Meet the Mods
In no particular order...


Steve White
Seafarious
Pappy
lotp
Scooter McGruder
john frum
tu3031
badanov
sherry
ryuge
GolfBravoUSMC
Bright Pebbles
trailing wife
Gloria
Fred
Besoeker
Glenmore
Frank G
3dc
Skidmark
Alaska Paul



Better than the average link...



Rantburg was assembled from recycled algorithms in the United States of America. No trees were destroyed in the production of this weblog. We did hurt some, though. Sorry.
18.232.59.38

Help keep the Burg running! Paypal: