-Signs, Portents, and the Weather-
Treasury secretary warns of COVID's lasting toll on Black America
[Aljazeera] United States Treasury Secretary Janet Yellen said on Friday that economic crises hit people of colour harder and longer, and the current crisis caused by the coronavirus pandemic would have a lasting impact on Black Americans unless action was taken.

"During the early days of the pandemic, African Americans were the first to lose their small businesses. They were the first to lose their jobs," Yellen said in a virtual meeting she and Vice President Kamala Harris held with members of Black Chambers of Commerce.
No mention of the burned out shops from BLM mostly peaceful riots?

Posted by: Besoeker || 02/07/2021 00:52 || Comments || Link || E-Mail|| [6551 views] Top|| File under:
Americans Shouldn't Be Treated Like ISIS Insurgents
[Reason] Adopting "counterinsurgency" tactics for use against wide swaths of Americans can only make the situation worse.

Members of the political class are buying into burgeoning fantasies about a second civil war, indulging visions about sparring with parts of their own subject populations. In the wake of recent conflicts culminating in the Capitol riot, prominent figures have been extrapolating from our violent polarization to a dystopian future of insurgency within our borders. Officialdom seems dead set on fanning the sparks of existing political strife into something resembling a national house fire.

"The challenge facing us now is one of counterinsurgency," Robert Grenier, former CIA station chief for Pakistan and Afghanistan and later director of the CIA Counterterrorism Center, insists in The New York Times. "Though one may recoil at the thought, it provides the most useful template for action."

The danger, Grenier adds, lies in "a large, religiously conservative segment of the population, disproportionately (though not entirely) rural and culturally marginalized." He doesn't believe that the entire segment is violent, but it constitutes "a mass of citizens—sullen, angry and nursing their grudges—among whom the truly violent minority will be able to live undetectably, attracting new adherents to their cause."

In a subsequent NPR interview he elaborated, "I think what is most important is that we drive a wedge between those violent individuals and the people who may otherwise see them as reflecting their interests and fighting on their behalf."

Days earlier, former CIA director John Brennan had similarly claimed that the Biden administration is focusing on "what looks very similar to insurgency movements that we've seen overseas," consisting of "an unholy alliance" of "religious extremists, authoritarians, fascists, bigots, racists, Nativists, even libertarians."

Brennan added that officialdom is "doing everything possible to root out what seems to be a very, very serious and insidious threat to our democracy and our republic."

While neither Grenier nor Brennan are currently in government, both are well-connected and influential. Tellingly, the same day that Grenier's Times screed appeared, the Department of Homeland Security (DHS) issued a terrorism bulletin that read like a sales brochure for the former CIA officials' desired domestic policies.
Posted by: Besoeker || 02/07/2021 00:36 || Comments || Link || E-Mail|| [6518 views] Top|| File under:
Economy
How Biden's Energy Policies Will Decimate American Jobs For No Good Reason
[Federalist] One week after taking the oath of office, President Joe Biden kick-started his push to change how energy is produced and consumed in America. The White House marketed this as both "Climate Day" and "Jobs Day," an obvious attempt to sell the idea that Democrat climate policies don't just mean a better environment, they mean better jobs and opportunities for all Americans.

The centerpiece of the day included the president signing an executive order entitled "Tackling the Climate Crisis at Home and Abroad." It was his way of following through on promises made during the campaign.

The climate order and Biden's related actions are heavy on new government prohibitions, and create new and duplicative government offices, working groups, and reports. The specifics on how Biden will deliver millions of new high-paying green jobs remains to be seen.

While his new climate effort is far unpredictable, many of the president's other promises will be left unfulfilled if Biden implements his new energy agenda. Candidate Biden promised the American people three specific things that he would do if elected:

1. "Ensure the future is made in America"
2. Implement a "recovery plan for working families"
3. Promote "American leadership abroad"

These are laudable goals that every American should want to see fulfilled. Unfortunately, with his order to halt the construction of the Keystone XL pipeline and the 60-day day moratorium on new oil and gas permits on federal land, President Biden is going to leave these promises unfulfilled and will leave millions of Americans behind as a result.

Ensuring the Future Is Made in...China
The United States is currently the largest producer of oil and natural gas in the world. Our vast resources allow us to access reliable, affordable energy. If accessing these resources doesn't "ensure the future is made in America," then what will?
Posted by: Besoeker || 02/07/2021 06:40 || Comments || Link || E-Mail|| [6980 views] Top|| File under:
Home Front: Politix
Don't Let the Capitol Riot Become an Excuse for Expanding Government Power
[Reason] The federal government should prosecute those people who committed acts of vandalism or violence. However, we should be leery about giving the feds additional powers.

Many of my fellow libertarians were rightly in a tizzy after former CIA director John Brennan, commenting on the right-wing insurrectionists who stormed the Capitol, noted that the Biden administration is "now moving in laser-like fashion to try to uncover as much as they can about what looks very similar to insurgency movements that we've seen overseas."

In particular, they were dismayed by his description of an "unholy alliance...of religious extremists, authoritarians, fascists, bigots, racists, nativists—even libertarians." Brennan's former deputy chief of staff clarified the "even libertarians" comments to Politifact—noting that, "many self-identified libertarians acknowledged their participation in the disgraceful events of 6 January."

The big concern isn't the cheap swipe at libertarians, some of whom probably deserve it. Instead, the fear is that Brennan's words provide a template for the "mission creep" that accompanies every government effort to battle some growing threat.

Let's dispense with the obvious. The attack on the Capitol was an outrage. The federal government should prosecute those people who committed acts of vandalism or violence. Congress and voters have every right to inflict a political price on elected officials who fanned the flames of the insurgents. Homegrown radicalism is indeed a serious problem.

However, we should be leery about giving the feds additional powers. "The trouble with fighting for human freedom is that one spends most of one's time defending scoundrels," wrote Baltimore's famed journalist H.L. Mencken. "For it is against scoundrels that oppressive laws are first aimed, and oppression must be stopped at the beginning if it is to be stopped at all."
Posted by: Besoeker || 02/07/2021 00:40 || Comments || Link || E-Mail|| [6540 views] Top|| File under:
A Dangerous Precedent
Rep. Barry Moore gave us the what

yesterday

. This is the how.

[FreeBeacon] Like nuking the filibuster for judicial nominations in 2013, Democrats on Thursday set a precedent they will come to regret.



Democrats are delusional if they believe the GOP won't return the favor and push Omar from her post on the House Foreign Affairs Committee when the tables are turned.

Having rejected an offer of compromise and concession from GOP Leader Kevin McCarthy


...the GOP house majority whip. He replaces Eric Cantor, who got whupped because his politix are like Kevin McCarthy's...


, House Majority Leader the mealy-mouthed Steny StinkyHoyer
Continued on Page 49
Posted by: trailing wife || 02/07/2021 00:00 || Comments || Link || E-Mail|| [6541 views] Top|| File under:
Biden Must Fire Helpless Duffle Bag Psaki
[Real Clear Politics] Progressives demand that conservatives practice tolerance -- at all times -- and if they dare to say or post anything on social media that strays from politically correct speech, then they risk being "canceled" from society. The offender may lose their jobs and livelihoods, get blacklisted in Hollywood or be run out of corporate America.

Roseanne Barr is one such example. In 2018, her hit TV show, "Roseanne," was abruptly canceled by ABC following a controversial tweet directed at a former Obama administration adviser. But that's just the tip of the iceberg -- if you're a libertarian like Barr or lean right.

It's commonplace that if you're a professional athlete or play college sports, you risk being booted from your sports leagues over one bad tweet or post. And for nonathletes, one may be kicked out of college or see their hard-won acceptance to an Ivy League university revoked no matter how long ago the offensive transgression transpired. It doesn't matter if you were a young, immature teenager.

If you're a conservative, then your life and reputation could be permanently tarnished.

But that's not the only penalty. If any conservative posts a homophobic or transphobic slur, for example, they will be swiftly banned from Twitter, Facebook, YouTube, Instagram and other Big Tech platforms -- possibly forever. Good riddance!

However, apparently, if you hold a top position in the Biden administration, you're permitted to tweet homophobic smears against U.S. Senator Lindsay Graham -- and suffer no consequences. Talk about a rigged system!
Posted by: Besoeker || 02/07/2021 00:00 || Comments || Link || E-Mail|| [6570 views] Top|| File under:
International-UN-NGOs
Rules of Arab engagement: The future of pan-Arabism?
[AlAhram] Will next week's Arab foreign ministers' meeting mark the end of states paying lip service to pan-Arabism?



Arab and Cairo-based foreign diplomats agree that the Abraham Accords — the recent spate of normalisation agreements between Arab states and Israel — sounded the death knell to any remaining concept of pan-Arabism.

It is unlikely that the annual Arab summit, still scheduled for the last week of March, will be held this year.

Algeria is the incoming chair of the Arab League
Continued on Page 49
Posted by: trailing wife || 02/07/2021 00:00 || Comments || Link || E-Mail|| [6549 views] Top|| File under:
Israel-Palestine-Jordan
With Gaza in ruins, Hamas faces Palestinian elections as rulers, not resistors
[IsraelTimes] Terror group in uphill battle as it seeks to justify its 13 years in power while its leaders live lives of apparent luxury abroad having fled impoverished Strip.



Hamas, the well-beloved offspring of the Moslem Brotherhood,

leader Ismail Haniyeh
...became Prime Minister of Gaza after the legislative elections of 2006 which Hamas won. President Mahmoud Abbas dismissed Haniyeh from office on 14 June 2007 at the height of the Fatah-Hamas festivities, but Haniyeh did not acknowledge the decree and continues as the PM of Gazoo while Abbas maintains a separate PM in the West Bank...
famously pledged to live on "zeit wa zaatar"— olive oil and dried herbs — after he led the Islamic terror group to victory on a message of armed struggle and austerity during 2006 Paleostinian elections.
Continued on Page 49
Posted by: trailing wife || 02/07/2021 00:00 || Comments || Link || E-Mail|| [6908 views] Top|| File under: Hamas
Science & Technology
Rock Island Armory M22 22 TCM Rifle review (video)
[GetZone] Here's a unique Caliber that's one of my favorites. I was first introduced to the 22 TCM in a 1911 Pistol that's going over 1900 FPS. Now the 22.75″ barrel of the M22, gets the velocity up to 2800 FPS. Pretty impressive.

What's really cool, is the fireball that comes out of the end of the M22. And yet, the recoil is extremely mild! Overall, the M22 22 TCM is old school, has that traditional hunting look, but man is it beautiful!

Rock Island Armory takes the success and popularity of the 22 TCM cartridge and combines it with the M22 TCM bolt action rifle. This rifle is a small game hunter's dream, capable of delivering a 40gn projectile over 2800 feet per second out of a 22.75″ barrel. For the money, you would be hard pressed to find another rifle that delivers features like a solid wood stock with classic checkering. Includes receiver rail mount for quick scope attachment and easy reach safety with a 5-round magazine. Top it all off with the ability to interchange the Rock Island 22 TCM 1911 17-round magazine and you have a high capacity rifle that makes a great companion to any TCM series pistol.
Posted by: Besoeker || 02/07/2021 06:34 || Comments || Link || E-Mail|| [7261 views] Top|| File under:
Government
Bill would allow tech companies to create local governments
[Las Vegas Journal] CARSON CITY — If you've got enough money, acres upon acres of undeveloped land and an "innovative technology," you soon could form a new local government in Nevada.

When Gov. Steve Sisolak last month announced his plan to launch Innovation Zones in Nevada to jump-start the state's economy by attracting new tech companies, the details of how those zones would operate proved scarce.

According to a draft of the proposed legislation, obtained by the Review-Journal but not yet introduced in the Legislature, Innovation Zones would allow tech companies like Blockchains, LLC to effectively form separate local governments in Nevada, governments that would carry the same authority as a county, including the ability to impose taxes, form school districts and justice courts and provide government services, to name a few duties.

Sisolak pitched the concept in his State of the State address as his plan to bring in new companies that are at the forefront of "groundbreaking technologies," all without the use of tax abatements or other publicly funded incentive packages that had previously helped Nevada bring companies like Tesla to the state.

During his speech last month, Sisolak specifically named Blockchains, LLC as a company that had committed to developing a "smart city" in the area east of Reno that would run entirely on blockchain technology, once the legislation passes.

The draft, which could change before it's unveiled as a formal bill, provides the first look into the details behind the concept.
Posted by: Besoeker || 02/07/2021 01:07 || Comments || Link || E-Mail|| [6548 views] Top|| File under:
-PC Follies
If the New War on Terror Is Fought Like the Last One…
[PJ] CIA agent Kevin Carroll wants a new war on terror. He wrote Monday: "We defeated al Qaeda and can do the same to the fascist thugs who attacked our democracy last month. But only if we take similar hard measures against the enemy within." Trump supporters were offended by this, but it's actually the best idea anyone has had since Donald Trump decided to go down that escalator and run for president.

The new war on terror will not be fought only against those who want to overthrow the government. Carroll's CIA colleague Robert Grenier told NPR Tuesday that "even at the seeming height of the crisis immediately after 9/11," he explained, "there really weren't that many members of al-Qaida in Afghanistan." So it wasn't only they who had to be hunted down. What was done to al-Qaeda and has to be done now, Grenier said, is "to remove the supportive environment in which they were able to live and to flourish."

The "supportive environment" in which the Capitol rioters "flourish" is you, me, and Aunt Mabel, ordinary Americans who committed the crime of voting for Donald Trump.
Continued on Page 49
Posted by: Besoeker || 02/07/2021 00:29 || Comments || Link || E-Mail|| [6526 views] Top|| File under:
Who's in the News
33
[untagged]
4
Islamic State
3
Narcos
3
Devout Moslems
2
Govt of Iran
2
Taliban
2
Human Trafficking
2
al-Qaeda
2
Muslim Brotherhood
1
Jaish-e-Mohammad
1
Lashkar e-Taiba
1
Sublime Porte
1
Tin Hat Dictators, Presidents for Life,
1
Tin Hat Dictators, Presidents for Life, & Kleptocrats
1
al-Nusra
1
Antifa/BLM
1
Boko Haram (ISIS)
1
Commies
1
Govt of Pakistain Proxies
1
Govt of Qatar (MB)
1
Hamas
1
Hezbollah
Bookmark
E-Mail Me
The Classics
The O Club
Rantburg Store
The Bloids
The Never-ending Story
Thugburg
Gulf War I
The Way We Were
Bio
Merry-Go-Blog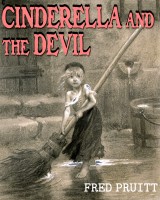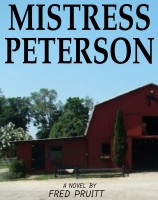 On Sale now!


A multi-volume chronology and reference guide set detailing three years of the Mexican Drug War between 2010 and 2012.

Rantburg.com and borderlandbeat.com correspondent and author Chris Covert presents his first non-fiction work detailing the drug and gang related violence in Mexico.

Chris gives us Mexican press dispatches of drug and gang war violence over three years, presented in a multi volume set intended to chronicle the death, violence and mayhem which has dominated Mexico for six years.
Click here for more information


Meet the Mods
In no particular order...


Steve White
Seafarious
Pappy
lotp
Scooter McGruder
john frum
tu3031
badanov
sherry
ryuge
GolfBravoUSMC
Bright Pebbles
trailing wife
Gloria
Fred
Besoeker
Glenmore
Frank G
3dc
Skidmark
Alaska Paul



Better than the average link...



Rantburg was assembled from recycled algorithms in the United States of America. No trees were destroyed in the production of this weblog. We did hurt some, though. Sorry.
3.223.3.251

Help keep the Burg running! Paypal: