-Lurid Crime Tales-
Timeline Ties the Bidens, Soros and Even Barack Obama to Ukrainian Affairs
[Raw Conservative Opinions] Anti American George Soros was interviewed by 60 Minutes years ago. In this infamous interview Soros claimed to have no shame for turning in fellow Jews to the Nazis in World War II Hungary. The Nazis stole from the Jews and Soros claimed that if he didn't turn Jews into the Nazis, someone else would.

Notice that in this interview from 20 years ago, Soros was already involved in Ukraine:

After President Trump's election, George Soros was reportedly behind the airport protests. A week before that Soros was reportedly behind 50 Groups involved in the 'Women's Protests' the day after the inauguration. Before that, Soros was connected to the groups demanding election recounts after the November 8th, 2016, election and Soros money was funding more protests during these efforts. And there was information showing that Soros funded Black Lives Matter protests across the country before that.


To be fair, Mr. Soros was only one of the Progressive multi-billionaires financing these groups, though as the eldest he was also the earliest of those currently involved.
Posted by: Besoeker || 10/23/2020 05:58 || Comments || Link || E-Mail|| [10806 views] Top|| File under:
Biden Corruption Allegations Get Teeth
(RightWing.org) — On October 14, the New York Post broke a bombshell news piece about Hunter Biden and his father, former Vice President Joe Biden, being involved in a pay to play scheme. Emails recovered from a laptop allegedly belonging to Hunter suggested that he and the former VP cashed in big. Now, more proof is coming out that the story has real teeth, and it's not good for the former vice president.

Almost immediately after the story was posted, Democrats, the media, and social media denounced the report from the nation's fifth-largest newspaper. They claimed it was disinformation by the Russians despite claims contrary to from the FBI and the Department of Justice (DOJ). Twitter blocked the New York Post article claiming it violated its policy on hacking and banned its Twitter page indefinitely.

EMAILS ARE AUTHENTIC
New emails revealed on Thursday, October 15, show that the Democratic nominee for president participated in a family scheme to pry millions of dollars from a Chinese Communist company for their own benefit.

It's widely known that Hunter traveled with his father on Air Force Two to China. The younger Biden secured a $1.5 billion deal from a Chinese Communist Party bank on the trip. Additionally, Hunter made more money in a month than many Americans make in a year as a Board member of a Ukrainian energy company despite having no experience in the energy industry.



On Wednesday, he said all of his proof was turned over to the Senate Committee on Homeland Security and the Government Affairs and the Senate Committee on Finance.

In particular, Hunter Biden's business partner, Tony Bobulinski, said he was included in an email dated May 13, 2017. It reveals payouts of money to the younger Biden and a 10% payout set aside to Joe Biden on the Chinese deal. Bobulinski said the "email is genuine." Furthermore, the former business partner said that Hunter often referred to his father as "my chairman and frequently referenced asking him for his sign-off or advice on various potential deals that we were discussing."

EVIDENCE PROVIDED TO SENATE COMMITTEES
In addition, Bobulinski says he has more evidence to back up the charges against the Bidens, including documents, messages, emails, and other forms of information. On Wednesday, he said all of his proof was turned over to the Senate Committee on Homeland Security and the Government Affairs and the Senate Committee on Finance.

The former business partner said he couldn't let his name be associated with ties to Russian disinformation, false narratives, or lies in the media.

EMAIL DESTROYS BIDEN'S ARGUMENT
Biden has stayed relatively silent since the Post broke the news. Neither he nor Hunter has said the claims are false and have evaded the story. However, last fall, Biden said he had no idea what his son was doing, and earlier this week, the former vice president said it was a "smear campaign."

However, Bobulinski says that's true. He saw up close and personal how the family made millions peddling the Office of the Vice President.

Hold on tight. This story is just getting started.

To read Tony Bubulinski's full, in-depth statement, scroll towards the bottom of Thursday's explosive New York Post story.
Posted by: Besoeker || 10/23/2020 05:56 || Comments || Link || E-Mail|| [10803 views] Top|| File under:
-Short Attention Span Theater-
Our Gang
[TheZMan] In the Depression era Our Gang comedies, a recurring gag was for the kids to get adult sized costumes and put on a show. The joke was the sight-gag of the kids wearing the oversize clothes, but trying hard to play the roles in their show. It was made in a time when there was a clear line between childhood and adulthood, so the audience understood that it was not just using kids for cheap gags. It was also a way to make sport of current issues without being too obvious.

The man behind the Our Gang series was credited with using children in a natural way, so they came across as real kids, not adult actors playing children. The authenticity of the roles, a group of poor children in the depression, often pretending to be adults or what they imagined it was like to be adults, allowed the adult audience to laugh at themselves and the foolishness of adult pretensions. The best comedy is that which allows the audience to approvingly laugh at themselves.

It makes for an interesting contrast to the modern day. The most popular movies in this age feature adults dressing up as children's comic book heroes. They engage in the sorts of fantasy stories featured in comic books. These movies are not made for children, but for adults. The median age of the American comic book consumer is 34. The point of the movies is for the adults to escape anything resembling adulthood and engage in the sorts of flights of fancy normally associated with children.
Continued on Page 49
Posted by: 746 || 10/23/2020 01:56 || Comments || Link || E-Mail|| [10798 views] Top|| File under:
-Signs, Portents, and the Weather-
The City is Killing America
[FrontPage] The coronavirus, like so many other social ills, real and metaphorical, incubated in major cities.

New York City, with the highest population density in the country, also accounted for the highest death toll. San Francisco, the second highest among large cities, was a major incubator.

Pandemic maps of the death toll show the deaths concentrating around major cities before making the slow trek from urban into suburban and eventually rural areas. The urban lockdowns didn't stop the spread of the virus. What they really did was trap poor and middle class residents in urban areas, while the wealthy fled, and the virus spread to urbanites with the least mobility.

The people with the worst immune systems, in the densest living conditions, and the least ability to get up and leave, suffered the most, from nursing home patients to minorities with large families. The general pattern was historically familiar from the Middle Ages, and the only thing that our public health experts proved is that they weren't any smarter than medieval peasants.

But the coronavirus is an urban problem and all the official solutions to it are urban solutions. And the urban problems and their solutions are killing us and taking down the whole country.

The Black Lives Matter race riots that followed on the heels of the lockdowns were yet another example of an urban problem exploding out of failed cities to become a national crisis. But the vast majority of our problems, social, economic, racial, and political, are the problem of the city.
Posted by: Besoeker || 10/23/2020 05:08 || Comments || Link || E-Mail|| [10805 views] Top|| File under:
-Land of the Free
Of Course We're Not A Democracy
[FirstThings] During the recent vice presidential debate, I pointed out on Twitter that our form of government in the United States is not a democracy, but a republic. The confused and vehement media criticism that ensued persuaded me that this point might be better served in an essay rather than a 140-character Tweet.

Insofar as "democracy" means "a political system in which government derives its powers from the consent of the governed," then of course that accurately describes our system. But the word conjures far more than that. It is often used to describe rule by majority, the view that it is the prerogative of government to reflexively carry out the will of the majority of its citizens.

Our system of government is best described as a constitutional republic. Power is not found in mere majorities, but in carefully balanced power. Under our Constitution, passing a bill in the House of Representatives—the body most reflective of current majority views—isn't enough for it to become law. Legislation must also be passed by the Senate—where each state is represented equally (regardless of population), where members have longer terms, and where (under current rules) a super-majority vote is typically required to bring debate to a close. Thomas Jefferson described the Senate as the "saucer" that cools hot passions more prevalent in the House. It's where consensus is forged, as senators reach compromise across regional, cultural, and partisan lines.
Continued on Page 49
Posted by: 746 || 10/23/2020 00:00 || Comments || Link || E-Mail|| [10799 views] Top|| File under:
Rasmussen - Florida: Trump 49%, Biden 46%
[Rasmussen} President Trump holds a three-point lead over Democrat Joe Biden in Florida, a state that's critical to whether or not the president is reelected.

A new Rasmussen Reports telephone and online survey of Likely Voters in Florida finds Trump beating Biden 49% to 46%. Three percent (3%) like some other candidate, and another three percent (3%) are undecided. (To see survey question wording, click here.)

Factor in those who haven't made up their minds yet but are leaning toward one candidate or the other, and Trump gains another point, besting Biden 50% to 46%.
Posted by: Besoeker || 10/23/2020 12:47 || Comments || Link || E-Mail|| [10797 views] Top|| File under:
Biden's debate stumble: He raises issue of corruption allegations himself
[WND] Democratic presidential nominee Joe Biden, during Thursday's debate with President Donald Trump, hesitated about it, but then said he was going to go ahead. And he did.

He himself raised the issue that Trump lawyer Rudy Giuliani was being used as an "agent" of Russia to spread disinformation.

That, of course, was the opening for which the president was waiting, to ask Biden about the millions of dollars his family was getting from Russia, from China, and more. And what about the money that was being held for the "big guy," identified as Joe Biden?

The issue has erupted into what some analysts have described as the biggest scandal ever in American politics, as emails and other documentation that have become available — from insiders, from an abandoned computer, and more — have described how the Biden family was making multiple deals with foreign interests that would benefit the family with millions of dollars.

TRENDING: Topless teen-girl photos on 'Biden' laptop? Delaware police reportedly investigating

"I think you owe an explanation to the American people," the president charged. "Maybe you can do it now."

Biden then claimed, "I have not taken a penny from any foreign source in my life. I have not taken a single penny from any country whatsoever ever."

Trump described the Biden family as a "vacuum cleaner," sucking up money from everyone.

Biden also denied there was anything wrong with his son, Hunter, getting paid tens of thousands of dollars a month from Burisma, a Ukrainian gas company, an industry in which Hunter had no experience.
Posted by: Besoeker || 10/23/2020 08:11 || Comments || Link || E-Mail|| [10804 views] Top|| File under:
Is President Trump Going To Fire FBI Director Wray?
[Hot Air] This WaPo story cites sources claiming that the subject's already been broached among Trump and his advisors, with Wray potentially on the chopping block after the election.

I'll go them one better. Given Trump's growing desperation for a gamechanging October surprise against Biden, I think there's a small but nonzero chance that he'll fire Wray *before* the election. It's perfectly within his character to look at the polls next Monday, see that he's eight points behind, and to dial up Wray in a panic with an ultimatum. Are you going to announce that you're opening an investigation into Joe Biden or not? If Wray says no, he's done right then and there. And then Trump will set about trying to maneuver some crony into the vacancy who *will* announce an investigation into the Bidens for him.


Posted by: Besoeker || 10/23/2020 05:49 || Comments || Link || E-Mail|| [10803 views] Top|| File under:
WSJ Columnist Pieces Together the Whole Corrupt China Scheme Hunter and Joe Biden Cooked Up
[Townhall] The final presidential debate is over, and yes, President Donald Trump brought up Joe Biden, his son Hunter, and the reported corrupt schemes that earned them millions of dollars. Trump accurately described their enterprise as a vacuum that sucks up all the cash, even if it's not in the interests of the United States and draws questions as to whether the elder Biden abused the office of the vice presidency for personal gain. You saw that with the Burisma arrangement back in 2014. All of the details were rehashed now that we have seen the dirty Biden laundry, thanks to Hunter's emails.

Hunter was put on the board of this Ukrainian energy company for $50k/month. Hunter got the company leaked access to an Obama White House conference call and legal protection. Joe was heading up our policy efforts in Ukraine around this time. He got the prosecutor looking into Burisma fired by threatening to withhold aid to the country. He was also introduced to Burisma executives. Hunter was allegedly selling access to top Obama officials, and his dad seemed to know exactly what was going on, contrary to his claim of not knowing any of Hunter's deals. The point is it looks like Joe Biden went rogue to protect his family's interests and not of those of the United States. Protecting Hunter is not an Obama action item.

If that's murky, the China scheme makes Joe's involvement clearer. In fact, it seems that on a lot of these ventures, Joe Biden is the one who has to sign off on Hunter's excursions. That's what's been alleged by Hunter's ex-business partner Tony Bobulinski, who is handing over to the FBI all devices and records of business deals where he and the Bidens were involved. He said Hunter called his dad the "chairman," and gave a press conference just before the final presidential debate Thursday night. It was wild [emphasis mine]:
Posted by: Besoeker || 10/23/2020 05:46 || Comments || Link || E-Mail|| [10811 views] Top|| File under:
Sundowners? Is this the real reason they've been hidin' Biden before the debate?
BLUF


[American Thinker] Limbaugh, however, took it farther and theorized that Biden experiences a phenomenon known as "sundowning." This "refers to a state of confusion occurring in the late afternoon and spanning into the night," explains the Mayo Clinic, and "may affect people with dementia[.]"

The bottom line is that Biden and evenings just don't mix well anymore. But here's the problem: the debate is in the evening — somewhat late, 8 P.M. — at the debate site: Nashville, Tennessee.

So how can Biden rise to this nocturnal occasion? Here's one possibility:

Alter the candidate's sleep schedule so that he retires and wakes up late, really late, so he can peak for an 8 P.M. event. At least a few days would be necessary to acclimate to this change — oh, perhaps like the four days Biden was kept secluded before tonight's debate.


Posted by: Besoeker || 10/23/2020 04:39 || Comments || Link || E-Mail|| [10800 views] Top|| File under:
A very strange society...
[American Thinker] Growing up in South Africa from 1946 to 1987 meant living with racism as actual government policy. Races were strictly segregated and compartmentalized; the better jobs were reserved for whites, while blacks were educated and trained primarily to be "hewers of wood and drawers of water." Intermingling was strictly forbidden; different races could not live together, eat together, sleep together, or marry each other.

Voters were segregated. If you were black, you were permitted to vote in your ancestral "homeland" — a small tribal area rather like an Indian reservation in America — that had no real political power and few resources and was located far from the centers of commerce and industry.

The white governing party enforced this policy of "apartheid" (apartness) with brutal efficiency. A white opposition party that proposed a more just and equitable society for all races in South Africa had no hope of ever winning an election, much to the (private) relief of its supporters.

It was, as one commentator observed, a very strange society. In case you were wondering about the meaning of the American left's new catchphrase, "systemic racism," and what it looks like when actually implemented and enforced, that was it, in South Africa, from 1948 to the early 1990s.

What we have in America is not "it." Not by the farthest stretch of the most fevered progressive imagination does America in 2020 come anywhere near systemic racism or endemic racism. Yes, of course there are racists in America, and murderers, thieves, rapists, and baby-killers, too. Their numbers are a fraction of the whole, and they are marginalized by our legal system and our culture (with the strange exception of baby-killers — but that's a topic for a different conversation).

When I came to America in 1990, first to work (as a "resident alien") and much later as a (legal) immigrant and newly minted American citizen, I was enormously grateful to have secured a future in a land of promise so different from anything I had seen during my travels to every part of the world. There has not been, and likely will never be again, anything quite like America as originally founded and constructed during its relatively young life.

But a mystifying fact became clear to me long before I gladly took the oath of citizenship: that America was descending blindly into a minefield of warring camps that would inevitably tear this great nation apart. The very strange society I had left behind seemed, incredibly, to be resurrecting on these fabled shores in a virulent new form of apartheid supported by black hyphenated Americans living in segregated enclaves where they attended segregated schools and colleges and voted in black congressional districts and celebrated a black Christmas named Kwanzaa, a fabrication with tenuous links to Africa, whose chief merit seemed to be the fact that it separated blacks from whites at a time of year that traditionally brought most people together.

It's not called apartheid here — the trendy new word is "multiculturalism." But it is just the same old thing in new clothes, given form and substance by white cultural elites dazzled by their own brilliance, who confer sainthood on shameless black race-hustlers working the system for fame and profit, and lately on anyone else who emerges as a leader of the next trendy cause that gives birth to a new cultural tribe staking claim to a slice of the American pie for its exclusive gain.

The whole thing is a deadly charade so bizarre that we are now expected to celebrate warring bands of fascist thugs looting and burning and shooting their way through our cities and suburbs in the name of anti-fascism.

The charade will not end well. We have, I believe, only one chance left, on Nov. 3, to stop our downward slide into an abyss from which we will not emerge for a long time, if ever. I pray we get it right, because I have nowhere else to go if America fails.
Posted by: Besoeker || 10/23/2020 04:21 || Comments || Link || E-Mail|| [10800 views] Top|| File under:
Last Night's Presidential Debate
I thought the president, once getting his footing early on, sailed sublimely through the latter 85% of the debate. There was trepidation - previous debates had been obviously rigged to confuse people, but Kristen Welker had to allow Trump to provide 30 second come backs when she didn't seem to want to.

Trump, despite all of the danger signs, came up against the Democrat socialist party and prevailed.


Posted by: Fairbanks || 10/23/2020 00:00 || Comments || Link || E-Mail|| [10802 views] Top|| File under:
Who's in the News
40
[untagged]
4
Antifa/BLM
3
Sublime Porte
3
Commies
3
Moslem Colonists
2
Ottoman Proxies
2
Islamic State
2
Taliban
2
Govt of Syria
1
Hamas
1
Govt of Iraq
1
Narcos
1
al-Shabaab (AQ)
1
al-Nusra
1
Govt of Iran Proxies
1
Hezbollah
1
Govt of Iran
1
Islamic Jihad (Palestian)
1
Govt of Sudan
Bookmark
E-Mail Me
The Classics
The O Club
Rantburg Store
The Bloids
The Never-ending Story
Thugburg
Gulf War I
The Way We Were
Bio
Merry-Go-Blog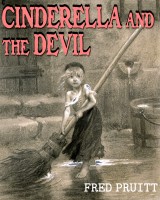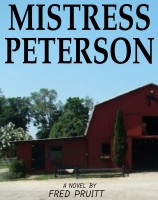 On Sale now!


A multi-volume chronology and reference guide set detailing three years of the Mexican Drug War between 2010 and 2012.

Rantburg.com and borderlandbeat.com correspondent and author Chris Covert presents his first non-fiction work detailing the drug and gang related violence in Mexico.

Chris gives us Mexican press dispatches of drug and gang war violence over three years, presented in a multi volume set intended to chronicle the death, violence and mayhem which has dominated Mexico for six years.
Click here for more information


Meet the Mods
In no particular order...


Steve White
Seafarious
tu3031
badanov
sherry
ryuge
GolfBravoUSMC
Bright Pebbles
trailing wife
Gloria
Fred
Besoeker
Glenmore
Frank G
3dc
Skidmark



Better than the average link...



Rantburg was assembled from recycled algorithms in the United States of America. No trees were destroyed in the production of this weblog. We did hurt some, though. Sorry.
44.197.198.214

Help keep the Burg running! Paypal: