-Short Attention Span Theater-
Tim Tzouliadis' book The Forsaken reviewed
Yes, it's Unz, which is an automatic turn-off for some, but the book review is worthwhile. I sure intend to read it. Also note, Linh Dinh has a short prelude of observations about his ongoing peregrinations before the book review begins. Scroll down if you don't dig the local color reporting.


[Unz] Thanks to an Unz commenter, mark tapley, I found out about Tim Tzouliadis' The Forsaken. Scrupulously researched and beautifully written, it's 364 pages of harrowing yet mesmerizing reading, and entirely relevant to our times. Most instructively, Tzouliadis highlights the moral dimension of each character, from world figures to the forsaken and practically erased, even now.

Tzouliadis' important book was completely ignored by the Washington Post and New York Times, etc., but it's no surprise, really, for the red tinted Paper of Record had just run a remarkably bloodless, wistful and even optimistic series on Communism, The Red Century. Since there were a few unfortunate snags the first time around, let's do it again, but more political correctly. It's time for a Red redux!


snip


By 1937, Soviet Russia has already disappeared 17 million souls. Tzouliadis, "According to a report from Mech, a Russian-language weekly published in Poland, the [1937] census declared a population total of 159 million, instead of the projected 176, amounting to 17 million people who had disappeared [...] Stalin reacted to the news by having the hapless statisticians shot. A new census was ordered whose experts learned from their predecessors' mistakes and wisely presented the 'correct' set of results. Years later a secret report ordered by Nikita Khrushchev revealed that between 1935 and 1941, the NKVD arrested more than 19 million citizens."

At the beginning of the 1930's, however, no one could foresee this impending carnage, so thousands rushed to the Socialist Paradise. "In the first eight months of 1931 alone, Amtorg—the Soviet trade agency based in New York—received more than one hundred thousand American applications for emigration to the USSR." As the country collapsed, like right now, citizens simply fled. There were "more people out of work in the United States, both actually and proportionately, than in any other nation on earth."

This influx of Americans was a propaganda bonanza for the Soviets, so they gladly touted how well these transplants were doing. In 1934, 30,000 Russians watched as a 19-year-old American, Victor Herman, jumped from an airplane to set the world free fall record, at 142 seconds. Herman was feted as "the Lindbergh of Russia."

When a black American, Robert Robinson, was assaulted by two white compatriots, the resulting trial generated worldwide publicity. Ironically, the repatriation of his assailants likely saved their lives, while Robinson would be stuck in the Soviet Union for 44 years, with his attempts to get out repeatedly thwarted.
Posted by: M. Murcek || 10/21/2020 00:00 || Comments || Link || E-Mail|| [6466 views] Top|| File under:
Jordan B. Peterson Returns Home
[YouTube] I have returned home to Toronto after spending much of the last eighteen months in hospitals. I am hoping that my health has improved to the point where I can start producing original content again. Thank you to all who are watching for your support over the course of this trying time. I hope that you all are coping with the COVID crisis successfully.
Posted by: Bright Pebbles || 10/21/2020 00:00 || Comments || Link || E-Mail|| [6483 views] Top|| File under:
-Land of the Free
American Gothic Horror
[Kunstler] That something wicked we spoke of coming our way...? Well, it came. Now we know why Nancy Pelosi has been running around in a fright mask with her hair on fire, and it's not just a ghoulish anticipation of Halloween. Her Democratic Party is in extremis. It is shot through with the cancer of falsehood and the wormholes of crime, acquired through decades of playing fast and loose with the machinery of government. Nancy has been informed and she remains stuck in the rage stage of the grief cycle. Somebody sent her a copy of that hard-drive. The thing she feared would not end well is actually turning out worse than she thought.

I have a theory about Joe Biden: He didn't want to run for president. Not one eensy-weensy bit. He wanted a nice, quiet retirement with his fat government pension plus sundry millions that had somehow found its way into his bank account over the years. He had a fabulous $16-million gentleman's estate to gambol upon with his beloved grandchildren. The developing brain-fog was actually a comfort, allowing him to forget the rigors of public service and all the tedious gathering of... honoraria, shall we say. But then they came for him...!

The Party called. Rather specifically, his old Kemosabe, Barack Obama, called him in for that ominous sit-down and gave him the bad news: Joe, you've gotta run. Bernie, Liz, and the rest of those bozos, they won't keep a lid on it. You're in this thing as deep as we are and it's getting a little hairy. You've got to do it for the sake of the party, and all our... friends....
Continued on Page 49
Posted by: 746 || 10/21/2020 00:00 || Comments || Link || E-Mail|| [6486 views] Top|| File under:
China-Japan-Koreas
Some thoughts on China and kinetic vs non-kinetic warfare
IMO, it is of some moment that the COVID-19 viral strains spread throughout Asia largely lack ORF8. In contrast, the USA (which does have ORF8 COVID-19 viral strains) has about 20% of the world's deaths, but we are less than 5% of the world's population. On its face, this looks suspiciously like a bioweapon attack; especially because of the existence of more virulent viral strains that could be used for targeted attacks against "undesirable" (read "deplorable") individuals — while "regular" COVID provides a smokescreen of sorts for such targeting. In any case, our economic loss has been profound. And, the COVID-19 virus likely has less than natural beginnings (see, e.g., https://t.co/SuouPc7IP8).

It's interesting (if not completely encouraging), that the ORF8 viral sequence of the COVID-19 viral genome is deleting from the COVID-19 virus over time - as occurred around 2002 with SARS-CoV-1 (just as if that's an engineered feature). https://doi.org/10.1016/j.meegid.2020.104525. So, even if ORF8 strains were used to target a particular individual, collateral damage would be somewhat limited.

The pernicious ability of COVID-19 for immune evasion is attributable to ORF8. https://doi.org/10.1101/2020.08.25.267328. "[T]he clinical spectrum of this disease can be very heterogenous." https://doi.org/10.1016/S1473-3099(20)30232-2. Genetically diverse strains of SARS-CoV-2 (which results in COVID-19) have been observed with no difference in patient viral load (titers) and, yet, with significantly higher replicative fitness and apparent evasion of any robust antibody response. https://doi.org/10.1128/mBio.01610-20.

So (given viral strains with and without ORF8), there is extreme outcome disparity with this disease — leading to an impassible divide in reasonable opinions, which sows disquietude, consistent with CCP China's unrestricted war concepts. https://archive.org/details/DTIC_ADA509132. Also of some benefit to the CCP Chinese, planned or not, contracting COVID-19 without the ORF8 not only greatly lessens lethality and increases survivability, but survivors can be expected to obtain at least some immunity from COVID-19 (even ORF8 viral strains).

And, COVID-19 can never be eliminated from the general population with even draconian quarantine-type practices and orders. Medicine can't stop a virus with such titers, recalcitrant environmental persistence, and transmissibility factors. IMO, inevitably ALL of the population of the "free world" will contract COVID-19 at some point. The data that public health officials should be on the lookout for is the ORF8 COVID-19 virus strain, or the release of a new viral plague such as Bill and Melinda suggested a couple of months ago ("they'll pay attention this time").

1) What if the COVID-19 virus was engineered (with multiple versions/strains)?

2) & COVID-19 (with the phenomenal transmissibility of all strains of the virus, and overall seemingly off and on lethality when diverse patient outcomes are evaluated) works as designed?

3) & COVID-19 has long-term consequences as it persists and disseminates throughout body systems — going past the blood-brain barrier in many cases — causing lengthy (at least temporary) disability?

4) What's the end-goal?

Current events will go hot. Up until now, we've been weathering a CCP China largely non-kinetic war (with some rioting, just so that we know the situation is serious), primarily by means of quisling fifth-column elements. It's interesting that (as did the putschist Russian communists, the putschist Nazis, the putschist Chinese communists, etc., etc.) current putschist elements in the USA are using the broken, the disenfranchised, and sociopaths to try to foment revolution.

Reasonable-minded good people on the "Left" and the "Right" share the same common enemy: dark elitist would-be platonic philosopher kings with voracious avarice in their cold hearts, and lacking in any basic human empathy or even shreds of decency.

______
As an aside, here's an analogy for COVID-19 based on transmissibility and lethality (i.e., presence or absence of ORF8 in a COVID-19 viral strain): 🐜 Ants in a pit that you fall in:

1) one ant and it bites;
2) millions of biting ants, but you can hop out;
3) #2, but you have major health issues;
4) #2, but you are passed out drunk (i.e., the presence of ORF8 in the viral strain contracted).

Will you die?
Posted by: cingold || 10/21/2020 12:03 || Comments || Link || E-Mail|| [6469 views] Top|| File under: Commies
Cyber
Facebook Chinese Censors
[NY Post] China is one of the most censorious societies on Earth. So what better place for ­Facebook to recruit social media censors?

There are at least half a dozen "Chinese nationals who are working on censorship," a former Facebook insider told me last week. "So at some point, they [Facebook bosses] thought, 'Hey, we're going to get them H-1B visas so they can do this work.' "

The insider shared an internal directory of the team that does much of this work. It's called Hate-Speech Engineering (George Orwell, call your office), and most of its members are based at Facebook's offices in Seattle. Many have Ph.D.s, and their work is extremely complex, involving machine learning — teaching "computers how to learn and act without being explicitly programmed," as the techy website DeepAI.org puts it.

When it comes to censorship on social media, that means "teaching" the Facebook code so certain content ends up at the top of your newsfeed, a feat that earns the firm's software wizards discretionary bonuses, per the ex-insider. It also means making sure other content "shows up dead-last."

Like, say, a New York Post report on the Biden dynasty's dealings with Chinese companies.

To illustrate the mechanics, the insider took me as his typical Facebook user: "They take what Sohrab sees, and then they throw the newsfeed list into a machine-learning algorithm and neural networks that determine the ranking of the items."

Facebook engineers test hundreds of different iterations of the rankings to shape an optimal outcome — and root out what bosses call "borderline content."

It all makes for perhaps the most chillingly sophisticated censorship mechanism in human history. "What they don't do is ban a specific pro-Trump hashtag," says the ex-insider. Instead, "content that is a little too conservative, they will down-rank. You can't tell it's censored."

I won't share the names of the Facebook employees in question. The point isn't to spotlight individuals, but to show how foreign nationals from a state that still bans Facebook have their hands on the levers of social media censorship here in America.

The Hate-Speech Engineering team's staff includes a research scientist based at the Seattle office who earned his master's degree in computer engineering from the Chinese Academy of Sciences in Beijing, according to his LinkedIn profile.

Another member of the team, a software engineer for machine learning based in Seattle, earned his bachelor's and master's degrees in computer science from Jilin University in northeast China. Still another, an engineering manager, earned his bachelor's in computer science at Nanjing University in eastern China.

Another software engineer previously worked for the Communist-backed conglomerate Huawei, as well as the Beijing National Railway & Design Institute of Signal and Communication. I reached out to all six employees; two replied to confirm that they are Chinese nationals but refused to comment further; the rest didn't reply.
Posted by: 3dc || 10/21/2020 02:39 || Comments || Link || E-Mail|| [6484 views] Top|| File under: Commies
Syria-Lebanon-Iran
Did the U.S. Government Hide bin Laden In Iran? Alleged Whistleblower Releases Evidence to Make His Claim
The writer appears to be a Q true believer. She started writing about it for American Thinker here. We addressed Mr. Parrot's claims a week ago here.

Strolling through the Rantburg archives when I possibly should have been doing something more useful, I was reminded that after Al Qaeda was cornered in Tora Bora, Al Qaeda split itself in two. Twenty to thirty members of the management council, led by Al Qaeda #3 Saif Adel, fled to welcoming arms in northern Iran, taking most of Osama bin Laden's wives and underage children. The Shura consultative council, led by Osama bin Laden and Ayman al Zawahiri, broke into smaller groups and wandered from safe house to safe house across Pakistan. Some of them were found and arrested along the way, including the big guy himself in Abbottabad. Former #2 Ayman al Zawahiri is still out there, no doubt just as protected by the ISI as ever he was. With so many allies, no American collusion was needed.

Details from our files:
Northern Iran contingent: 20-30 Al Qaeda senior members of the management council including Saif Adel (AlQ #3 and operations chief), Suleiman Abu Ghaith (info chief, spokesmen), AlQ CFO Shaik Said, AlQ personnel director Abu Hafs, Abu Dahak (Yemeni, AlQ ambassador to the Chechen rebels), Mustafa Setmariam Nasar, two of bin Laden's teenage sons — Saad (drone zapped in Pakistan in 2009) and Hamza (killed in AfPak in 2019) — plus three Osama bin Laden wives and about 20 offspring. Iran Al Quds unit supported Ayman al-Zawahiri's Egyptian Islamic Jihad and OBL's Al Qaeda starting in about 1990 with significant weapons and logistics support and training. So they were very happy to put their clients under "house arrest" to keep the Americans off their backs. OBL's youngest wife rejoined him in Pakistan in 2002, the two middle ones wandered back later.

Pakistan contingent: the Shura consultative council included Osama bin Laden and #2 Ayman al-Zawahiri along with Abu Zubaydah (recruitment and training leader arrested in Faisalabad), Khalid Sheikh Mohammed (Balochi, operations commander grabbed in Rawalpindi) and two of his deputies: Ramzi bin al-Shibh and Abu Faraj al Libbi (taken in Karachi and Multan). The ISI carefully has not noticed them or their supporters, even when they were neighbours in the military town of Abbotabad.

OBL's first wife, Najwa bin Laden, left Afghanistan for her family in Damascus before 9/11, taking her handicapped son, but leaving most of the rest of her eleven children with their father.

[AmericanThinker] Alan Howell Parrot is an unusual character with a flowing gray beard and wizard's turban who looks like he popped out of a movie. Born in Maine, he followed his fascination with falcons to the Middle East, serving as Chief Falconer to the Shah of Iran and organizing falconry hunts for the royal families of Saudi Arabia. His falconry skills often brought him into Iran, where he says he met Osama bin Laden six times. Parrot claims that both George W. Bush and Barack Obama were fully aware that bin Laden and more than 100 of his top Al Qaeda fighters were sheltering in Iran, along with their families. And he's now released documents to support his claim, including an audio recording, that he has not denied, of Joe Biden's attorney admitting that Osama bin Laden was being kept in Iran as part of a deal with the U.S government.

For years, Parrot tried to alert the public about his disturbing experience with American intelligence agencies that he says refused to take action against bin Laden's encampment. "John Brennan and Clinton and Biden outsourced the imprisonment of Al Qaeda leaders to Iran," Parrot recently told Charles Woods, father of fallen Benghazi hero Tyrone Woods. (You can watch their conversation here.) "My team planned a program to go in and get bin Laden in Iran. We were going to catch him while he was falconry hunting."

According to Parrot, U.S. intelligence agencies first ignored, then obstructed, and finally threatened him, warning they would alert the Iranians if he attempted to capture bin Laden. Eventually, Parrot says, Hillary Clinton arranged to move bin Laden to Pakistan for a "trophy kill" to ensure Obama's reelection. In 2010, Parrott made a movie, "Feathered Cocaine," about his encounters with bin Laden, which was shown at the Tribeca Film Festival. (Here's the trailer.) In 2011, his lawyer, John Loftus, alleged more details of U.S. intelligence's complicity in sheltering bin Laden in an article that included this intriguing tidbit: "My friend laughed and said, "Don't you get it, John? The last thing they want is for anyone to capture bin Laden alive. Think of what he could say on the stand in a public trial." I didn't believe him at first."

Last week, Parrot's story started to get traction when Anna Khait, an independent journalist, published, via Twitter, documents and audio that she says Parrot had given her. The documents include a signed non-disclosure agreement between Parrot, Congressman Curt Weldon & Joe Biden's attorney (and fixer) Brian S. Ettinger, on information leading to the capture of Osama bin Laden, letters asking why the intelligence on bin Laden is being ignored, and audio of conversations between Parrot, Weldon, and Ettinger, in which Biden's attorney acknowledges U.S. government policy is to shelter bin Laden in Iran: "He is being protected by us. We don't really want to get him...we want him under the radar screen because he basically made a deal with us that he's not gonna uh...hit us here in the US." Neither Ettinger nor Biden has issued a statement denying it.

Parrot is not the only person making credible claims about bin Laden's safe haven in Iran. Mike Moore, an intelligence expert and Pulitzer Prize-nominated journalist, came to the same conclusion after interviewing government intelligence operators, informants, and lawmakers. Moore notes that Robert Mueller was the FBI Director during these events and that John Brennan was "neck deep" in arranging the bin Laden deal with the Saudis and Iranians. Mueller and Brennan, of course, were key figures in the coup efforts against President Trump.
Posted by: 746 || 10/21/2020 00:00 || Comments || Link || E-Mail|| [6482 views] Top|| File under: al-Qaeda
Who's in the News
51
[untagged]
5
Antifa/BLM
4
Taliban
4
Commies
2
Hamas
2
Sublime Porte
2
al-Shabaab (AQ)
1
Govt of Iran Proxies
1
Human Trafficking
1
Boko Haram (ISIS)
1
Moslem Colonists
1
Narcos
1
Ottoman Proxies
1
Salafists
1
Islamic Movement of Nigeria (Iran)
1
al-Qaeda
1
Govt of Iran
Bookmark
E-Mail Me
The Classics
The O Club
Rantburg Store
The Bloids
The Never-ending Story
Thugburg
Gulf War I
The Way We Were
Bio
Merry-Go-Blog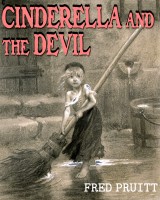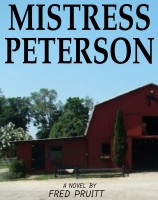 On Sale now!


A multi-volume chronology and reference guide set detailing three years of the Mexican Drug War between 2010 and 2012.

Rantburg.com and borderlandbeat.com correspondent and author Chris Covert presents his first non-fiction work detailing the drug and gang related violence in Mexico.

Chris gives us Mexican press dispatches of drug and gang war violence over three years, presented in a multi volume set intended to chronicle the death, violence and mayhem which has dominated Mexico for six years.
Click here for more information


Meet the Mods
In no particular order...


Steve White
Seafarious
Pappy
lotp
Scooter McGruder
john frum
tu3031
badanov
sherry
ryuge
GolfBravoUSMC
Bright Pebbles
trailing wife
Gloria
Fred
Besoeker
Glenmore
Frank G
3dc
Skidmark
Alaska Paul



Better than the average link...



Rantburg was assembled from recycled algorithms in the United States of America. No trees were destroyed in the production of this weblog. We did hurt some, though. Sorry.
3.235.60.144

Help keep the Burg running! Paypal: